Congratulations! If you're one of the hundreds of Tampa Bay couples who got engaged over the holiday season, you might be wondering what happens next.
Not long after saying "Yes!" to that magical question, you'll dive head on into the wedding planning. Before you become too overwhelmed with what to do next, read this advice from top Marry Me Tampa Bay wedding experts, who will keep you on track to plan the greatest celebration of your life.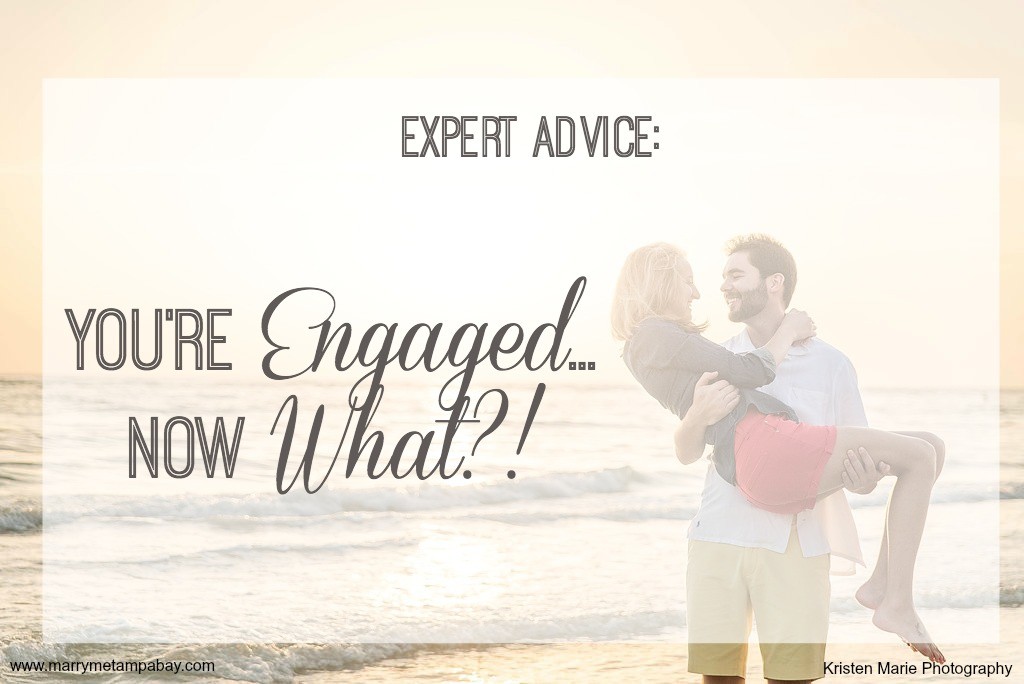 Love the One You're With
Celebrate and enjoy this time! You've found someone whom you love and want to share forever with and that's something to be excited about! Once the wedding planning gets fully underway, you'll be happy you took a few weeks to simply enjoy being engaged. –Jill Kelly, Jillian Joseph Photography 
Take some time to enjoy your engagement; don't feel pressured to have your wedding planned immediately. When you start your planning process, tackle one or two items at a time (if they are small). While the late night google searches are fun, don't be tempted to keep clicking "send me information" for every vendor you see; it is a quick way to be overwhelmed when those lengthy responses and phone calls start coming in. Setting up a specific wedding email address is a great way to separate your wedding details from your everyday life. -Jessica Bressmer, Tampa Airport Marriott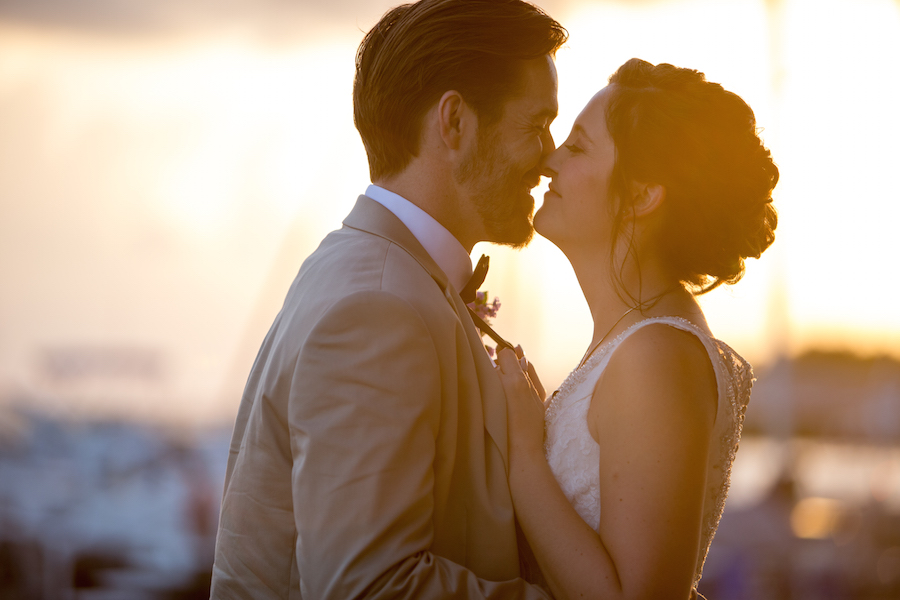 Set the Foundation
Get organized, know your style and talk about your budgets! Knowing your budget (and what you are comfortable spending) and where you want to apply your budget will make it that much easier for you. It lets you start looking for vendors who you know fit within your style and budget. Communicating with each other about budget and style and being comfortable on it together makes for less stress for you! -Kristen Jeffers, Kristen Marie Photography
Talk to your fiancé, parents and grandparents. If you think they'll want to help financially, sit down with them, ask them if they have a preference for date or location, and ask what, if anything they'll contribute. It's best to get exact numbers so you all have the same expectations of money, guest list, etc.  Also, if they are contributing, find out how much of a say in the decisions they want. -Nikki Baxley Leonard, Nicholle Leonard Designs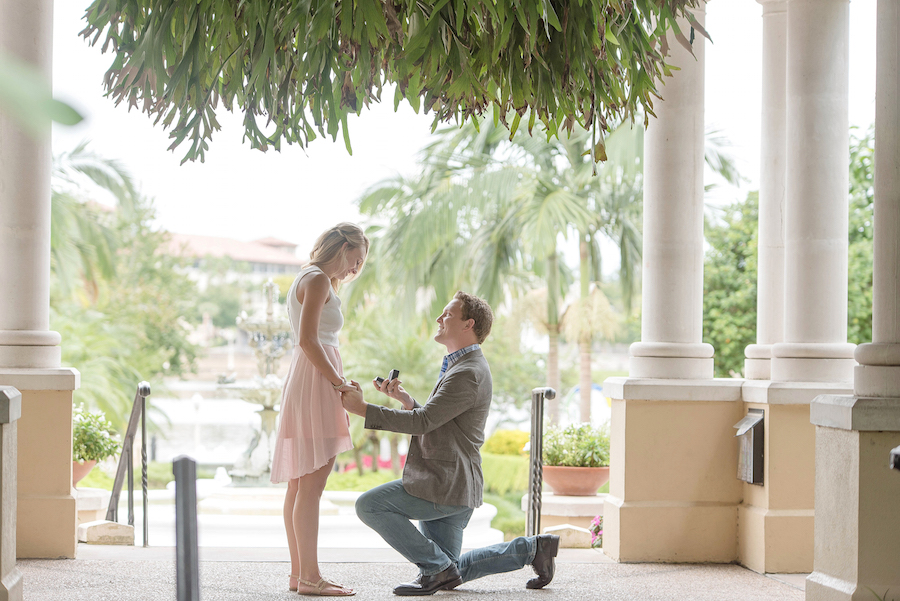 The Early Bride Gets the Best Vendors
Once you determine your budget, booking your photographer, videographer and venue are the first things you should do. Start with your venue because this will determine your actual wedding date and give you a time frame for booking everything else. Next book your photographer and videographer, because a lot of times you can incorporate their services into your wedding planning, before your big day. You can use your engagement photos in your Save-the-Dates, invitations and wedding website profile. Try finding a company who does both photography and videography, as this will keep your wedding "look" consistent throughout all of your wedding memories. -Brittany Knight, Knight Light Imagery
Contact a wedding planner! Most couples have full-time jobs, and honestly, the amount you pay for the wedding planner will pay for itself in time saved, stress relieved and discounts they can help with. Get one on your team early, and they can help every step of the way to make your budget work to the fullest and get you exactly what you dreamed of! -Nikki Baxley Leonard, Nicholle Leonard Designs
Don't just start "looking" for your vendors early…BOOK them early! I can't tell you how many times we have had to explain to a bride-to-be that, "Yes we WERE available when you called last month, but now we are booked!" When you find the perfect DJ, uplighting, photo booth, etc,. quit shopping for a better deal and book them, before they are off table! You will kick yourself later by delaying and looking for a way to save $100, when you could have had what you wanted earlier. -Dave Kanaszka, Celebrations 24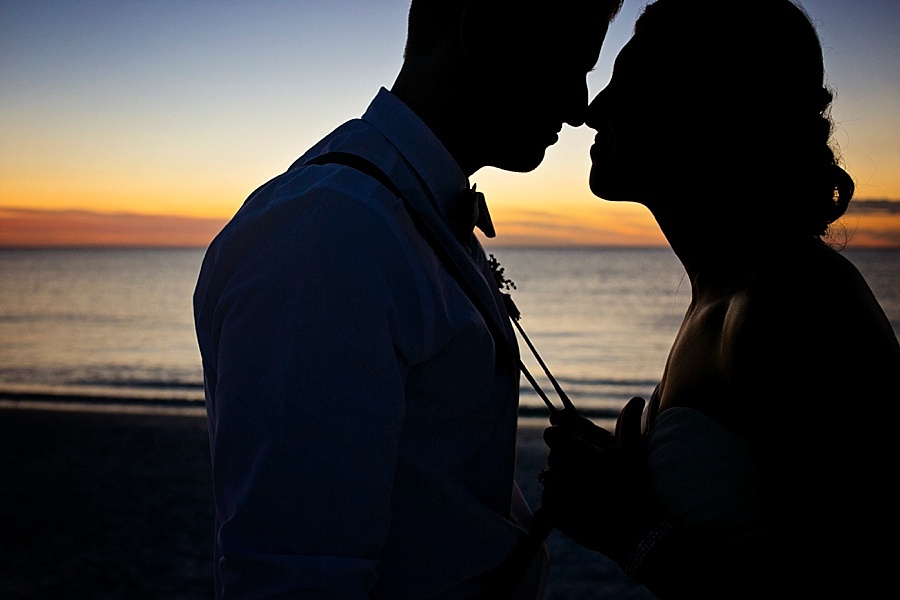 Save-the-Date!
Now it's time to schedule your engagement photo shoot. Consider parks, downtown areas and historic districts; usually they offer some great artistic back drops for your particular theme. Think about a Save-the-Date video. In this era where videos are highly used in social media, it is a unique way to announce to the world that you are about to marry the love of your life. Get with your videographer and plan out your story: think about where, when and how you met. Your guests will love it. -Eladio Linarte, Delite Entertainment