This post is sponsored by Wedding Protector Plan.
Planning a wedding involves dozens of decisions made under tight deadlines, as well as agreements made with multiple vendors, including caterers, entertainers, and florists. This is why it is important to be prepared for the unexpected.
The Wedding Protector Plan®, underwritten by Travelers, is special event insurance that can help cover those situations that are beyond your control.
Here are four tips on how to protect your big day from many unforeseen circumstances, based on Travelers claims data from recent years.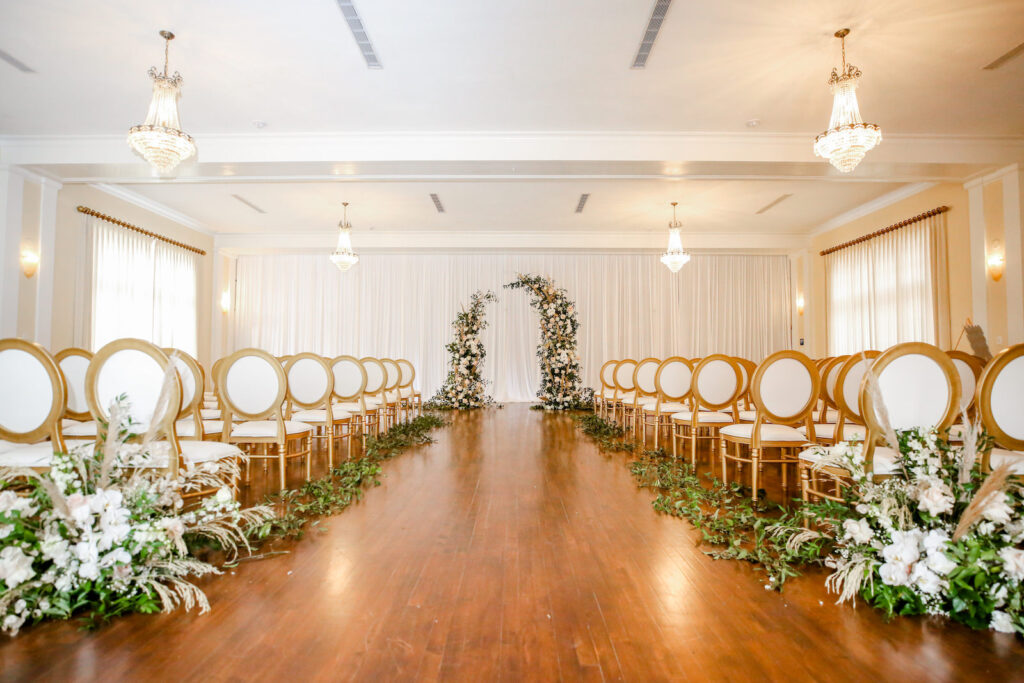 Romantic Blue Coastal Chic Tampa Waterfront Wedding | Lifelong Photography Studio
1. Do Your Research
It's a sad reality that not all vendors keep their vows. Indeed, 19% of Travelers' wedding insurance claims from August 2020 through July 2021 are related to losses associated with vendors. For instance, florists that went out of business, photographers that never showed, and bands that broke up before the big day. Be sure to research vendors before signing contracts and making any deposits. Check with the Better Business Bureau, read online reviews, seek references and consider asking friends and family for personal recommendations.
---
2. Keep Calm & Party On
When dozens, if not hundreds, of your guests, are dancing, eating, and drinking, it can sometimes be a recipe for disaster. In 2020, 11% of Travelers' wedding insurance claims were due to accidents and the damage that occurred. Encourage your guests to have fun, yet be responsible, while they celebrate your special day.
---
3. Consult the Calendar
Mother Nature can be fickle and unpredictable, but you can reduce your chances of inclement weather ruining your nuptials by consulting the calendar. According to Travelers, 6% of last year's wedding insurance claims were due to severe weather. If you are planning your wedding during a stormy season, create a contingency plan, especially if the area is known for extreme conditions. For those with an outdoor wedding, make sure you know how to pull it off if you have to move it indoors.
---
4. Protect Your Investment
Whether it's a tropical destination wedding or a party at a local venue, insurance is a smart way to protect what can be a significant financial investment. And while COVID-19 is excluded, insurance can help with unexpected situations like severe weather, illness or injury, and even military deployment.
"Insurance is smart for weddings of all sizes, including events that span across an entire weekend, with a welcome reception, rehearsal dinner, the wedding, and even a celebratory send-off brunch," says Kassy Westervelt, senior product analyst at Travelers. "We recommend couples choose a coverage level at least equal to the amount they might lose if their event had to be rescheduled at the last minute, considering purchases and deposits for things like the venue, gown, rings, caterers, entertainment, transportation, flowers, cake, invitations and more."
"Couples who are new to the wedding planning process may not be aware that their wedding can actually be insured, so we recommend you contact an insurance agent or visit our website to understand what it covers and how it can help," says Westervelt. "We also like to make sure couples understand that change of heart is not covered."
---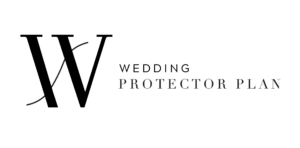 The Wedding Protector Plan® is underwritten by Travelers Indemnity Company.
All statements herein are subject to the provisions, exclusions and conditions of the applicable policy. For an actual description of all coverages, terms and conditions, refer to the insurance policy. Coverages are subject to individual insureds meeting our underwriting qualifications and to state availability.
As COVID-19 is a known infectious disease and presents circumstances that may reasonably give rise to cancellation and / or postponement of the event that coverage will not be afforded in any way for such circumstances. This includes, but is not limited to: Illness to honorees and immediate family members, Illness to vendors associated with the event, closure of venues due to localized COVID-19 outbreaks, Cancellation / Postponement of the Event due to Government shutdowns, loss of deposits due to transportation delays or cancellations, cancellations or delays of the Event due to concerns with COVID-19 outbreaks disrupting timelines, other impacts directly or indirectly related to COVID-19 circumstances.