While your wedding day is one of the most memorable days in your life, it can also be an expensive one. Every year, there tends to be a wedding venue that closes its doors, a vendor who goes out of business, or a weather issue that causes issues.
Because you start paying for your wedding months in advance (typically through a non-refundable deposit), we highly recommend that wedding insurance be one of your first purchases once you get engaged.
For just a few hundred dollars, you can protect yourself against the possibility of losing thousands of dollars and provide peace of mind. It's a no-brainer.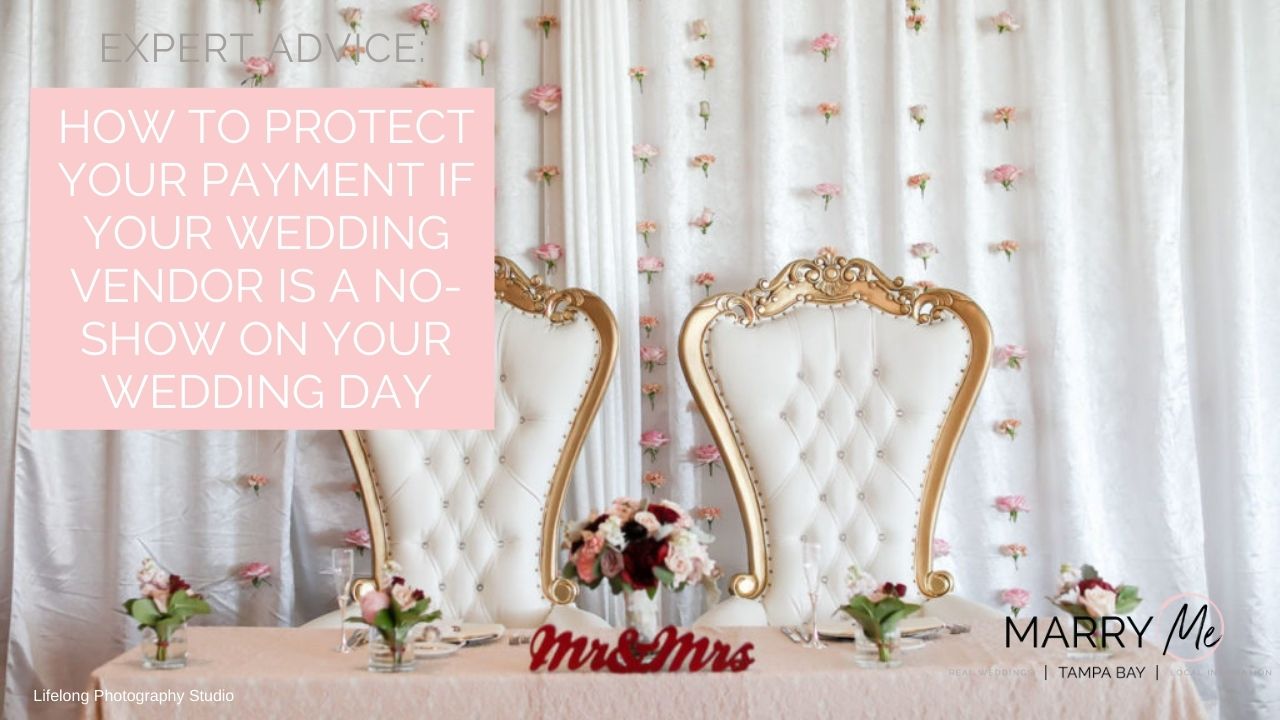 There is so much time, effort, and money that goes into hiring vendors for your wedding. You meticulously choose the vendors for your wedding day that promise that they can deliver your vision. However, what happens if they fail to show up or deliver on the day of your wedding? How can you protect yourself?
By purchasing wedding insurance through the Wedding Protector Plan before your wedding day, we can reimburse your deposit if a vendor goes out of business, declares bankruptcy before your wedding, or simply fails to show up.
In 2018, approximately 40% of all wedding insurance claims were vendor-related, resulting in the biggest category of claims reported. Below are some examples of losses that have occurred that would be covered under the Wedding Protector Plan policy:
A DJ who got in an accident on the way to a wedding and is a no-show.
A bakery that had a fire and the cake was destroyed and not able to be delivered.
The band that you booked to perform at your wedding broke-up, their deposit was non-refundable, and they are not going to be able to perform at the wedding reception.
Under the Lost Deposits section of the Wedding Protector Plan policy, it states, "We will pay for any deposits lost when a vendor fails to provide the event items, service of locations it was obligated to provide under a written contract, up to the limit of coverage purchased on the policy. This can include items related to transportation, food, property and equipment rentals, location rentals, flowers, entertainment, event planning or hair, makeup and/or nails."
Also note that any prior knowledge of an issue that exists with a vendor is excluded from coverage. Within the "Exclusions" section of the Wedding Protector Plan policy it states, "We will not pay for any loss resulting directly or indirectly from any circumstance known to an insured at the date of issue that might reasonably give rise to cancellation or postponement of the event."
If you are a Wedding Protector Plan policyholder and are experiencing an unforeseen wedding mishap, you should consider filing a claim as soon as possible. That way an investigation can be conducted to resolve your claim and give you a peace of mind again for your wedding day.
---
Advice for Booking Vendors for Your Wedding
Do extensive research on your vendors to verify their reputations. Ask other vendors or people in the wedding industry for recommendations of businesses they have worked with in the past.
Make sure there is a backup plan outlined in your vendor contract.
Purchase your wedding insurance policy early. We recommend that if you have begun to purchase items or pay deposits then that is the time to get insurance.
The Wedding Protector Plan policy, underwritten by Travelers Insurance, can be issued up to two years in advance of the wedding date.
For more information on protecting the financial investment in your wedding, contact the Wedding Protector Plan toll-free at 888-342-5977.
---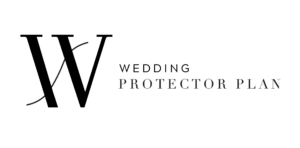 The Wedding Protector Plan is underwritten by Travelers Indemnity Company.
As COVID-19 is a known infectious disease and presents circumstances that may reasonably give rise to cancellation and/or postponement of the event, I acknowledge that coverage will not be afforded in any way for such circumstances. This includes, but is not limited to:
Illness to honorees and immediate family members, Illness to vendors associated with the event, closure of venues due to localized COVID-19 outbreaks, Cancellation / Postponement of the Event due to Government shutdowns, loss of deposits due to transportation delays or cancellations, cancellations or delays of the Event due to concerns with COVID-19 outbreaks disrupting timelines, other impacts directly or indirectly related to COVID-19 circumstances.