One of the most memorable wedding day rituals often includes the parent dance. Second to your "first dance" song, this special dance song will be one the most thought out songs from your reception.
While some couples chose a song that invokes special memories, others may pick a lighthearted and upbeat melody.
We asked Tampa Bay's best wedding DJs and bands to share their favorite VIP dance songs.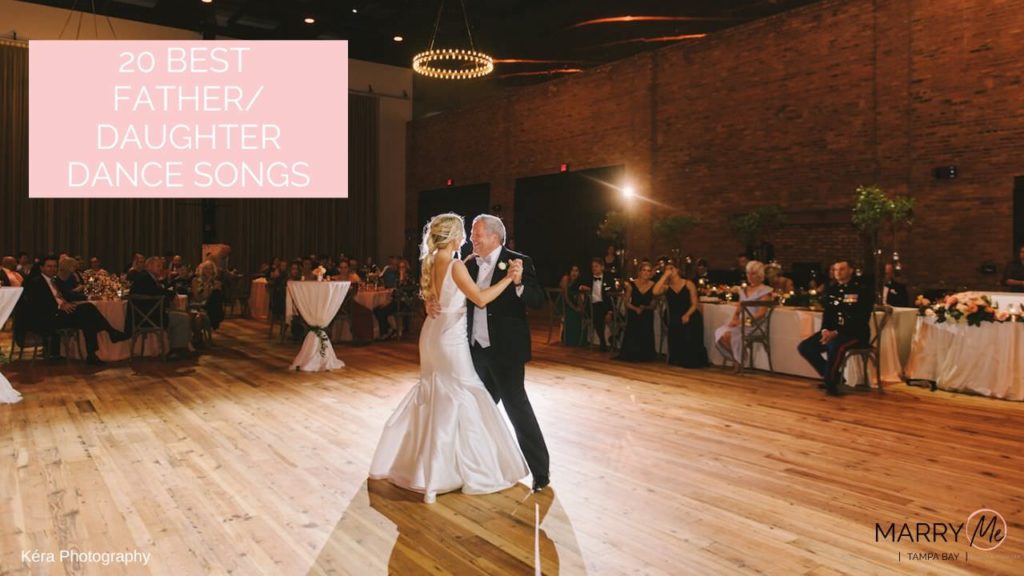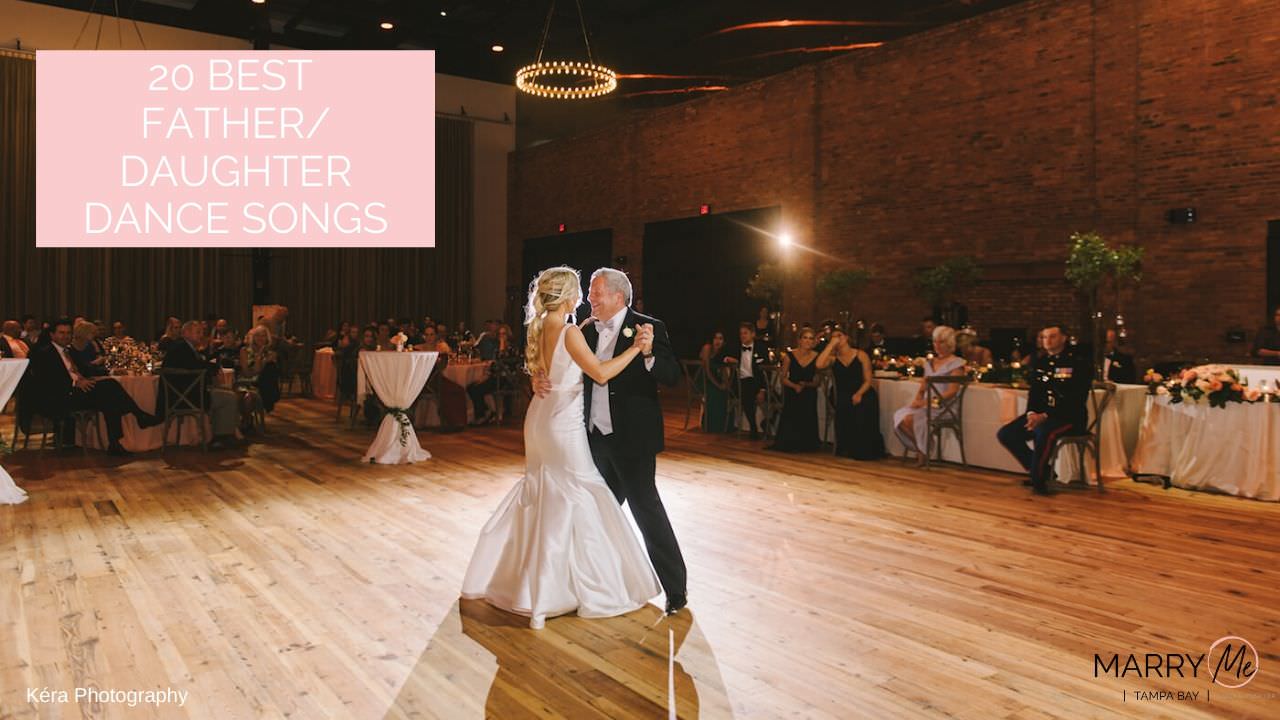 Margaret Hill, Marketing Director for Bay Kings Band, shares five classics:
My Girl – The Temptations
My Girl is a classic choice for a reason. It's fun to dance to, and the sweet lyrics are perfect for a special moment!
Wildflowers – Tom Petty
With lyrics like "You belong with your love on your arm," the message of this song was practically made for a VIP dance.
Isn't She Lovely – Stevie Wonder
Stevie Wonder wrote this song for his daughter when she was born, so it's a beautiful choice.
Wide Open Spaces – The Dixie Chicks
This song is great choice for the free-spirited couple.
You Are The Best Thing – Ray LaMontagne
Doesn't every parent think their child is the best thing? This upbeat melody is enough to swing dance to while still being sentimental.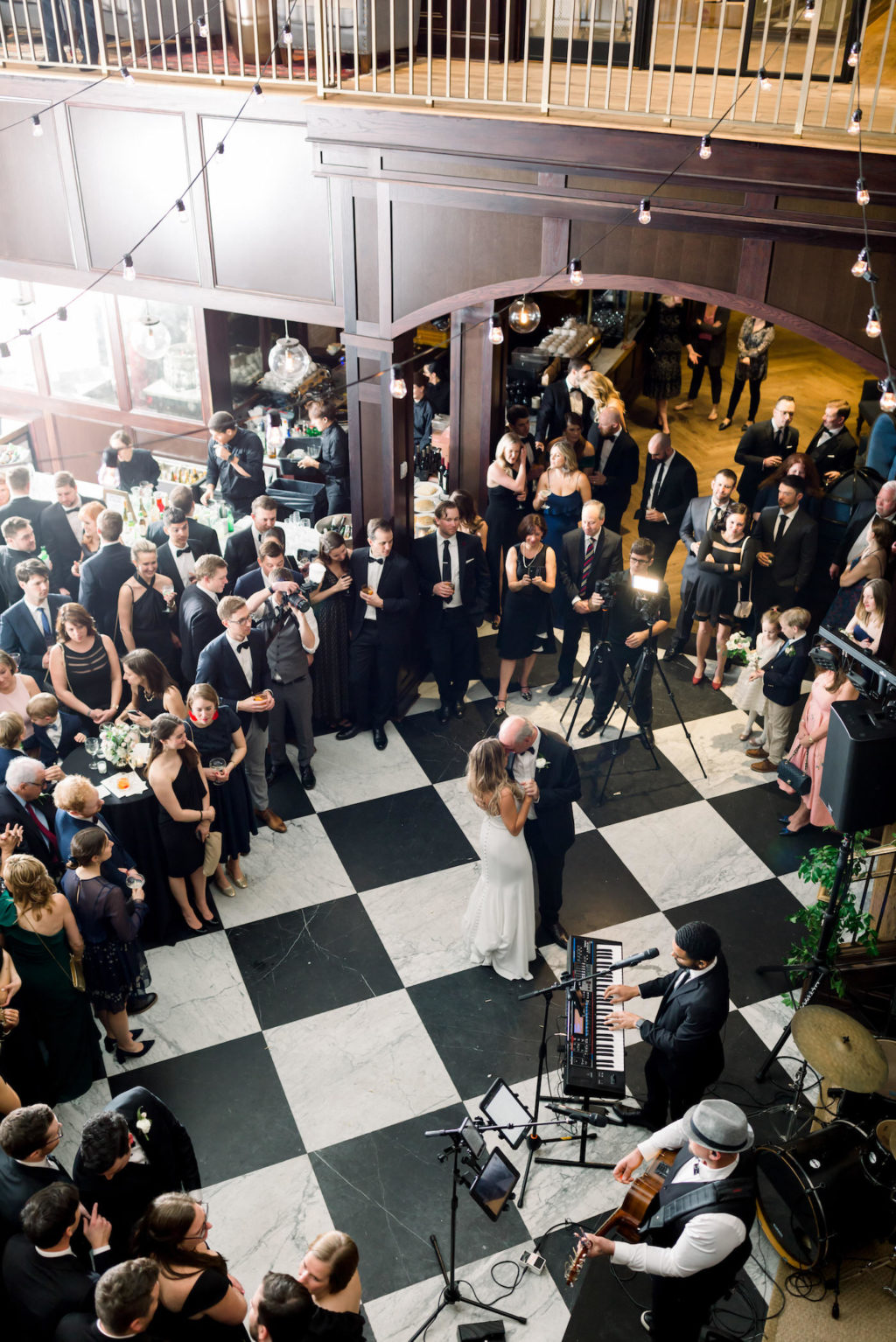 Chris Grainger of Graingertainment surprises us with a twist on classic songs:
Sheryl Crow's Sweet Child O'Mine is great for dads who are rockers and will appreciate this Guns N' Roses classic. 
Shining Star by Earth, Wind, and Fire is a funky classic that has awesome lyrics and has some serious funk. If you're wanting to have a fun dance. this one is it.
Landslide by Fleetwood Mac is so beautiful, and it's performed so well by the artist. It's one of our favorites.
Gabro Event Services selected these upbeat songs, perfect for a choreographed dance:
Cecilia And The Satellite – Andrew McMahon in the Wilderness.
This song is very modern and moving. It's the father singing to his daughter about all of his experiences in life but that nothing is better than being with his daughter.
The Time (Dirty Bit) – Black Eyed Peas
This song is really cool because it's a remix of The Time of My Life by Bill Medley, so it incorporates a classic song that can be relatable to the parent and a remix upbeat which is relatable to the child. It is definitely a fast-paced dance song, which would be cool for a fun choreographed dance.
Carry On (from the original motion picture "POKÉMON Detective Pikachu")
I love this song not only because the lyrics are very affectionate, supportive, and encouraging, but the beat of this song is really cool, and it is current with today's music.
Giant – Calvin Harris and Rag'n'Bone Man
I love how this song captures the feelings in an abstract/imaginative way of a father. It talks about how he is a giant, and you can stand up on his shoulders. I feel like that's exactly what a father feels like when he carries his child.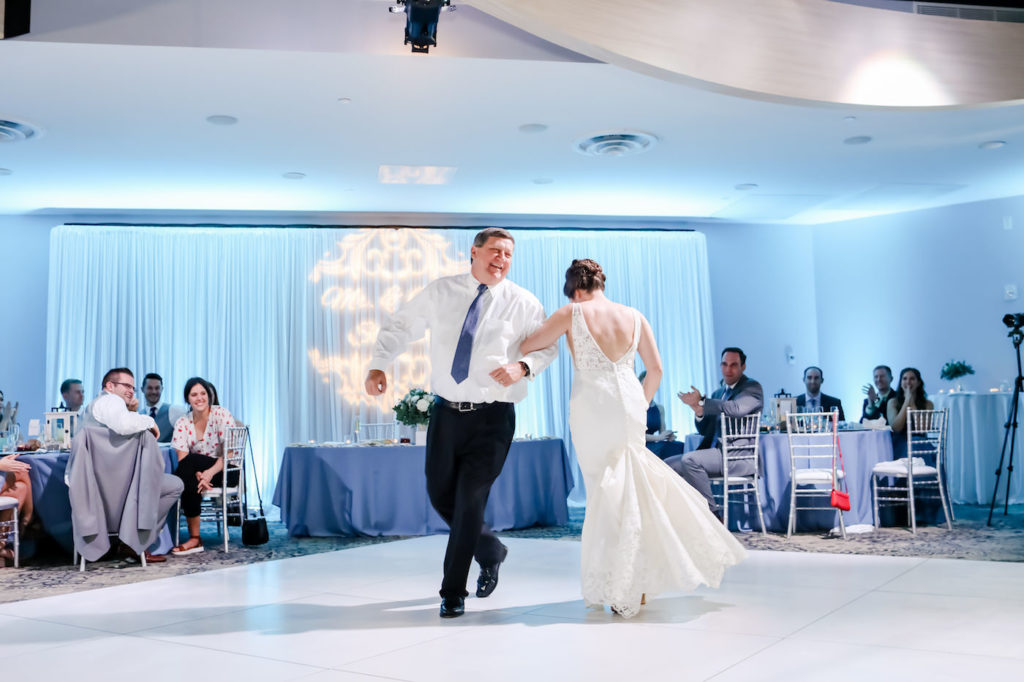 Jaime Corbitt of Grant Hemond & Associates shares a few of their favorite father-daughter dance songs:
Sweet Pea by Amos Lee is an old classic that just about everyone knows but few people think of for a parent dance.
I Got You by Jack Johnson could be used as a first dance song, however we like it from the point of view that the parent and child have that relationship that all they've ever needed in life is one another.
For that hippie and her free bird parent the lyrics and melody are simply beautiful in Wildflowers by Tom Petty.
For the bride who has always been and will always be Daddy's Little Girl, Cinderella by Steven Curtis Chapman is beautiful.
Te Amaré by Marc Anthony is such a beautiful song, and if you listen to the lyrics, it seems to have been written from the heart of a dad who loves his daughter more than anything else in the world.
---
Breezin' Entertainment suggests songs from every genre for a memorable parent/child dance:
I Loved Her First  – Heartland
My Wish – Rascal Flatts
My Little Girl – Tim McGraw
I Swear – All-4-One
Daughters – John Mayer