Downtown St. Pete has a character all of its own and St. Petersburg wedding planner Blue Skies Weddings and Events wanted to showcase the charm of a historic, yet modernized wedding venue and create a cozy backdrop for a rich autumn-inspired theme.
The styled wedding shoot incorporated lush velvet and a mix of wildflowers to bring in warmth to the color palette that was inspired by the changing hues of fall.
"The inspiration was vintage bohemian; fall is my absolute favorite time of year! The smell of the gorgeous crisp air and rich, jewel-toned with vivid hues of orange, eggplant, and golds, made for a dramatic and romantic fall feel," Heather Tyler, owner of Blue Skies Weddings and Events shared.
LEARN MORE ABOUT BLUE SKIES WEDDINGS AND EVENTS | EMAIL
To create the vintage boho atmosphere, Heather worked with an industrial downtown St. Pete wedding venue that offers multiple floors with different looks. Station House's historic building sits on the brick-paved sidewalks of 1st Avenue that is idyllically lined by tall trees that embraced the feeling of fall foliage. The five-floor venue is designed with depth and texture, creating a unique style in each of its spaces.
"The rich colors, patterns, and textures of the decor and style of the venue offered a vintage style with a little boho twist," the planner beamed.
LEARN MORE ABOUT STATION HOUSE | EMAIL
Lifelong Photography Studios captured the fun and flirty vibe from the venue's infamous "I woke up like this" neon sign, to the palm leaf wallpaper and rooftop ceremony space with city skyline views.
LEARN MORE ABOUT LIFELONG PHOTOGRAPHY STUDIOS | EMAIL
With such an eclectically decorated venue, Blue Skies Weddings and Events chose fashionable wedding attire for this vibrant wedding styled shoot
"My favorite elements of this shoot were the tulle skirt, the bouquet, and the bar setting," Heather gushed. "The skirt was handmade by a talented designer in Iowa. Every detail was designed around the inspiration of the skirt which was 14 feet in length with over 10 pounds of tulle."
Adding to the boho, fall vibe, The Artistic Whisk created a two-tier ivory buttercream wedding cake with edible gold shimmer and a honey-icing drip. Floral blooms from the centerpieces elegantly topped the cake complementing the bohemian feel. Sweet touches such as a signature cocktail called "The Honeybee" was crafted from local orange blossom honey and whiskey and jars of honey were placed at the table as "Thank You" gifts.
"We are going for a simplistic, earthy cake to coordinate with the beautiful florals and overall feeling of the shoot. Blue Skies loved the idea of a caramel drip and 24K gold to add that little bit of high-end glam," Jovana Boksen, owner of The Artistic Whisk, explained.
LEARN MORE ABOUT THE ARTISTIC WHISK | EMAIL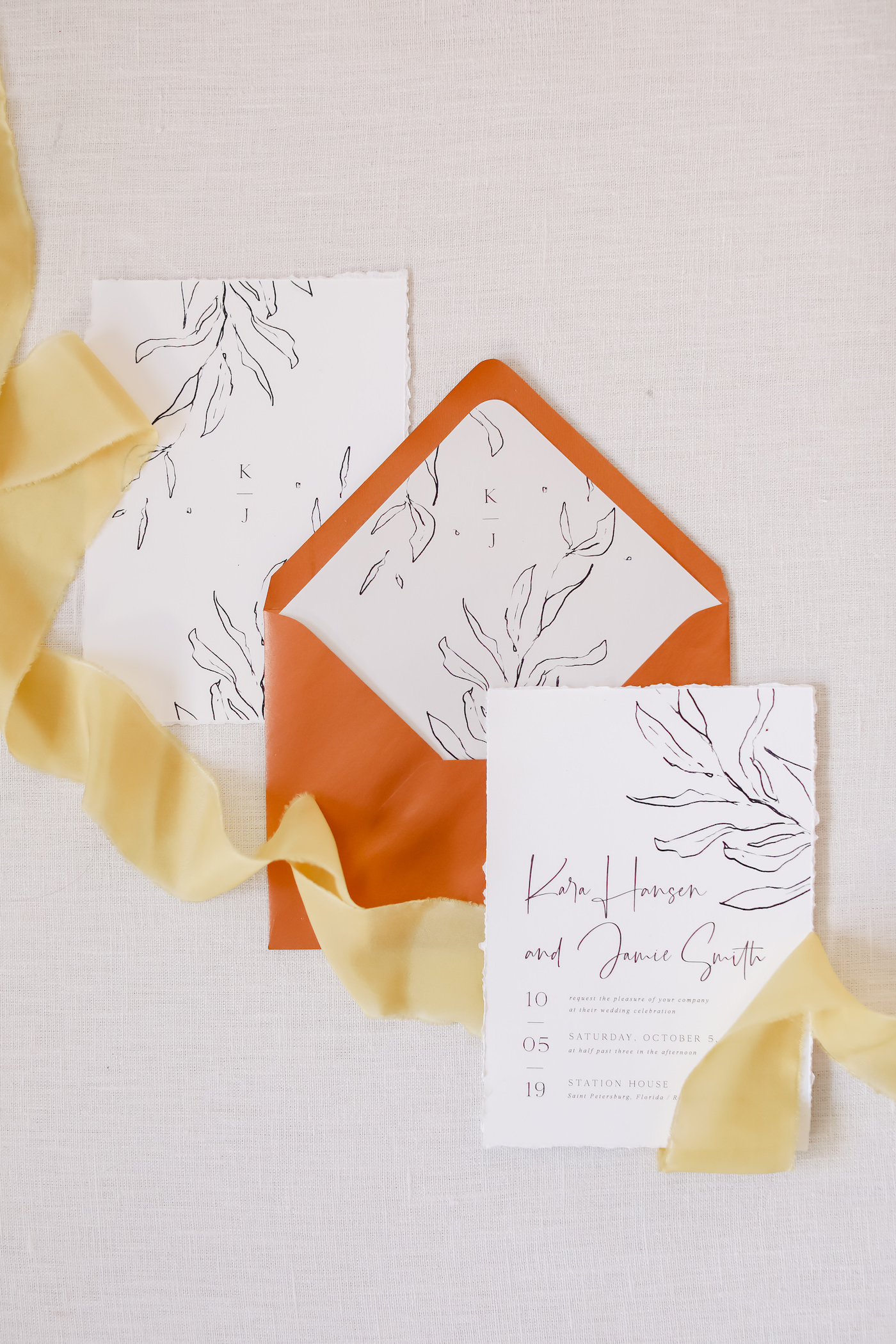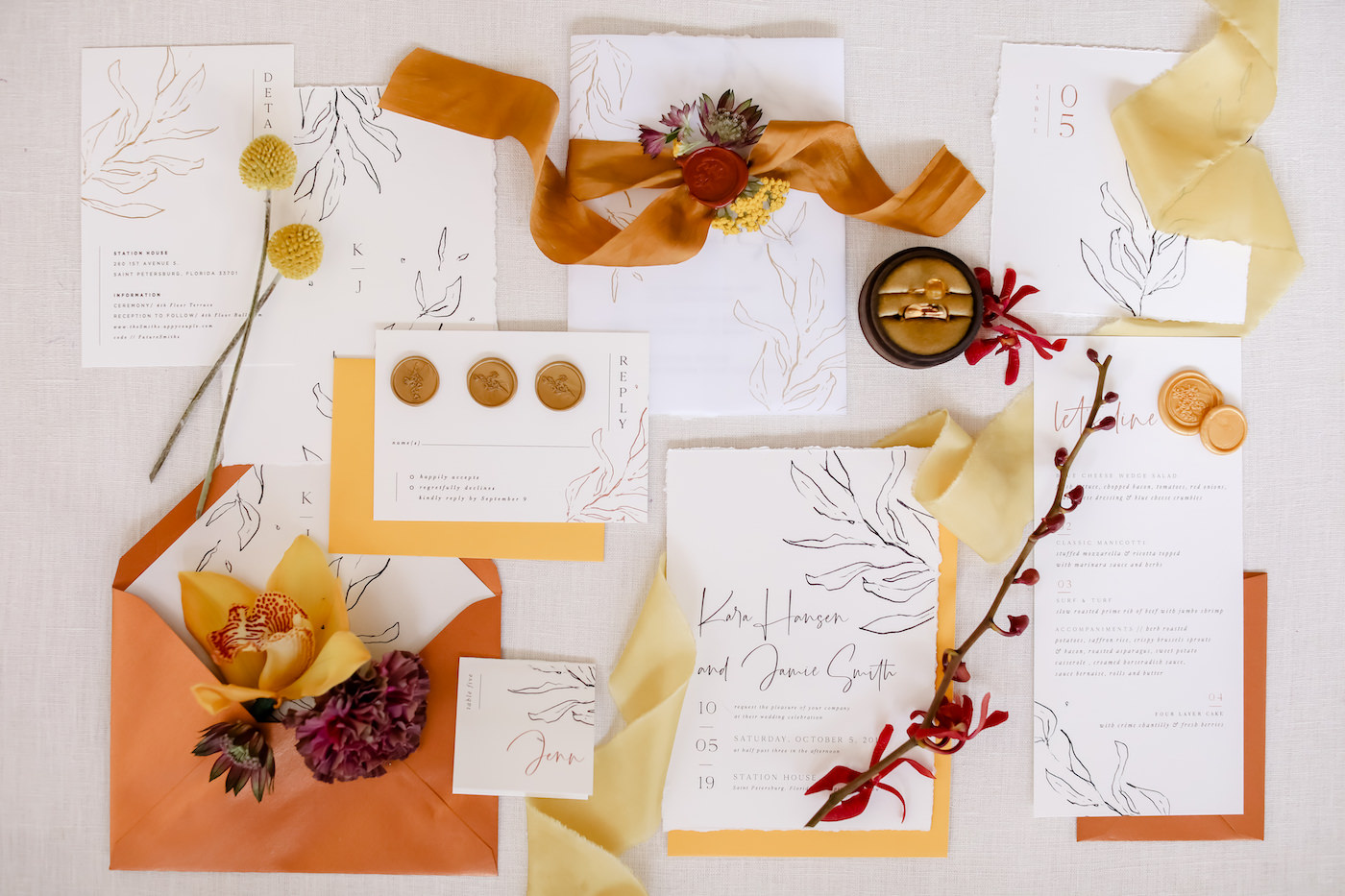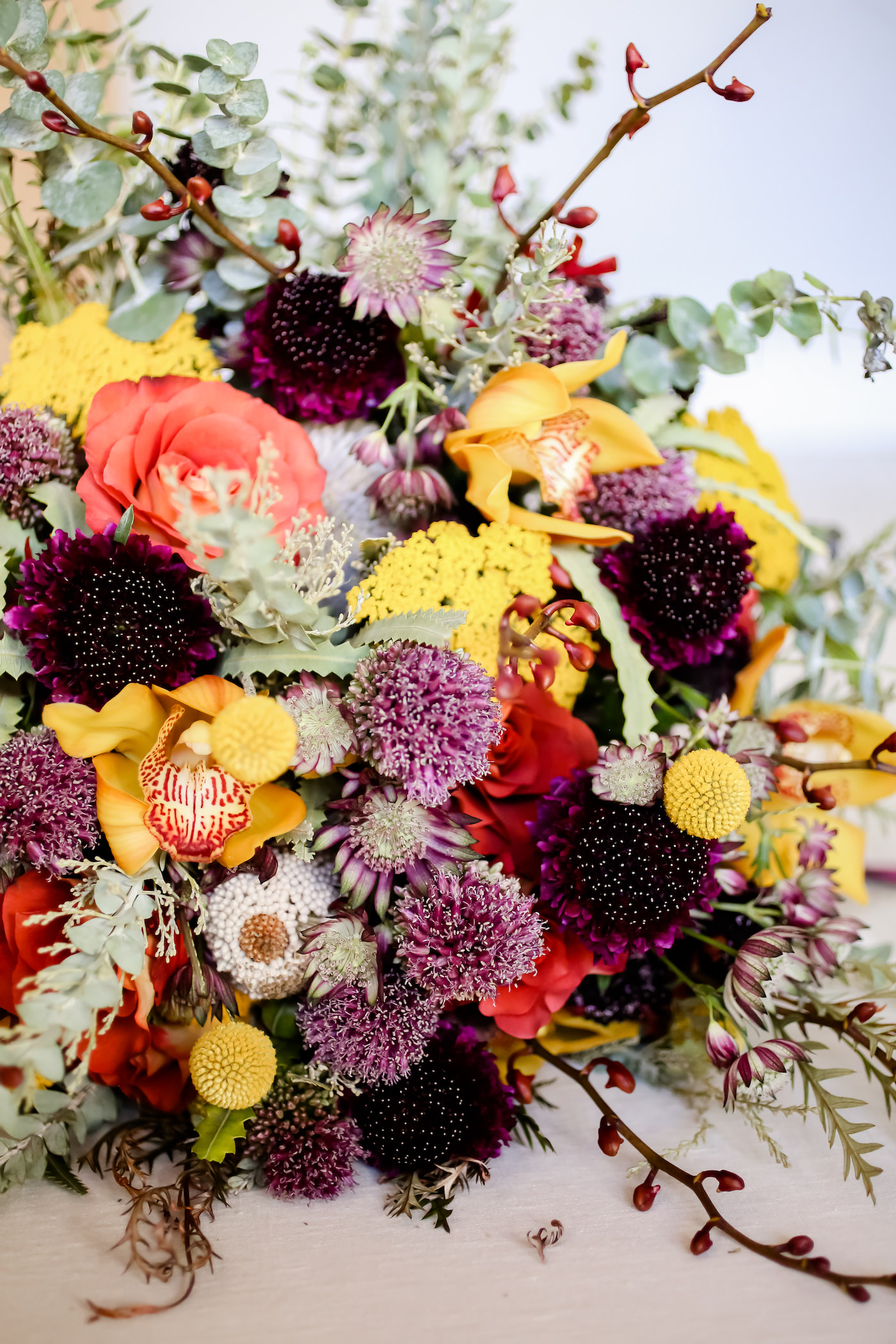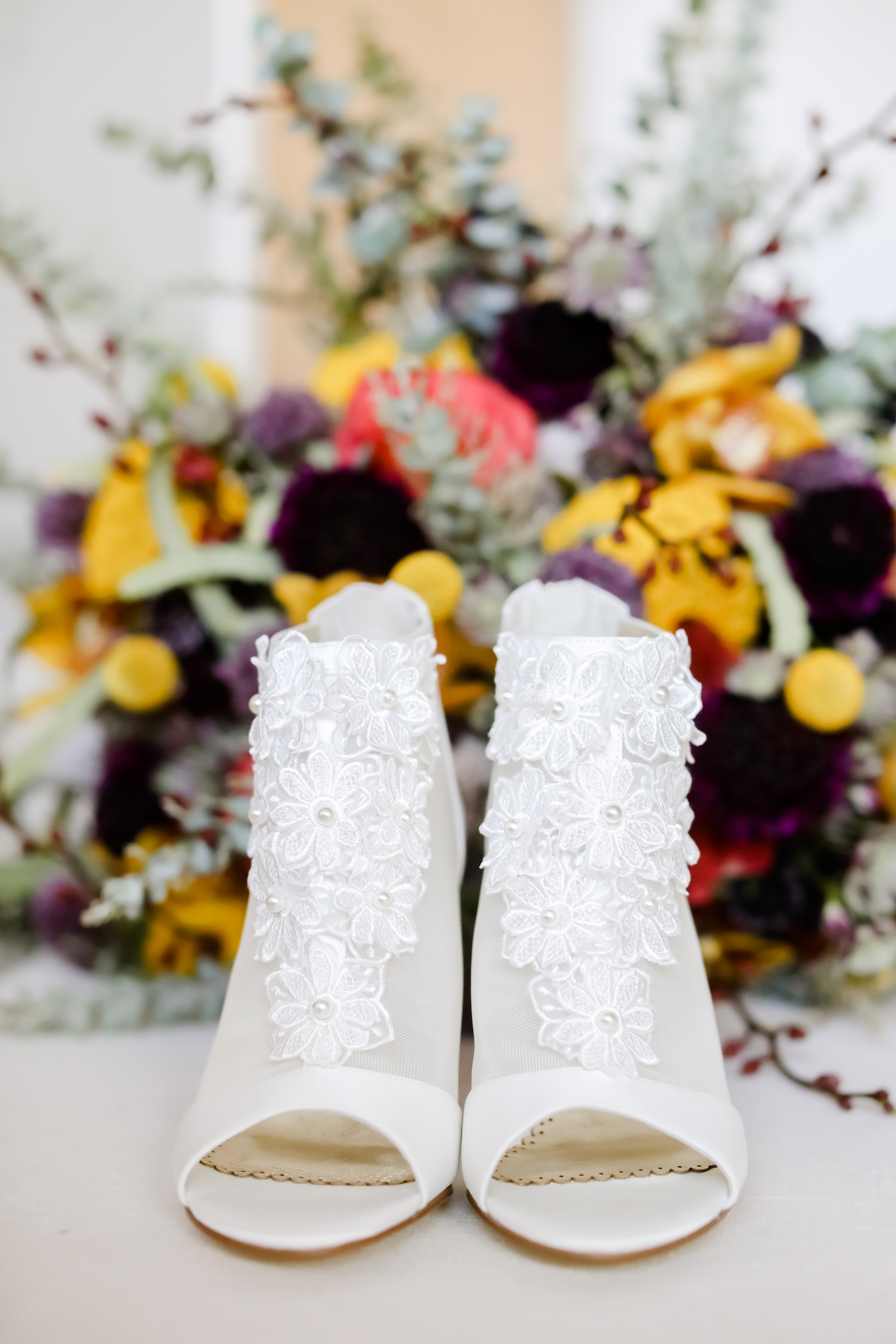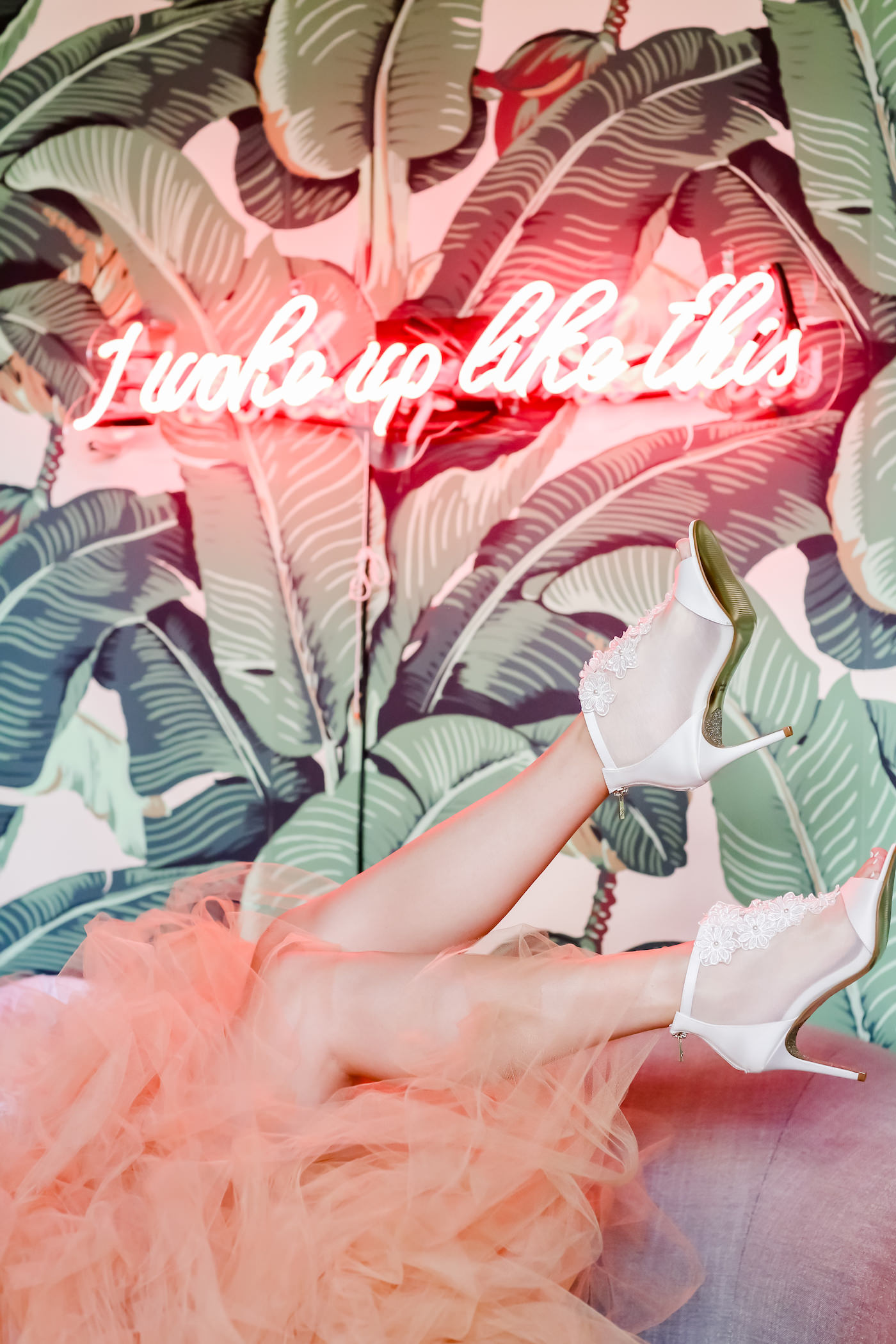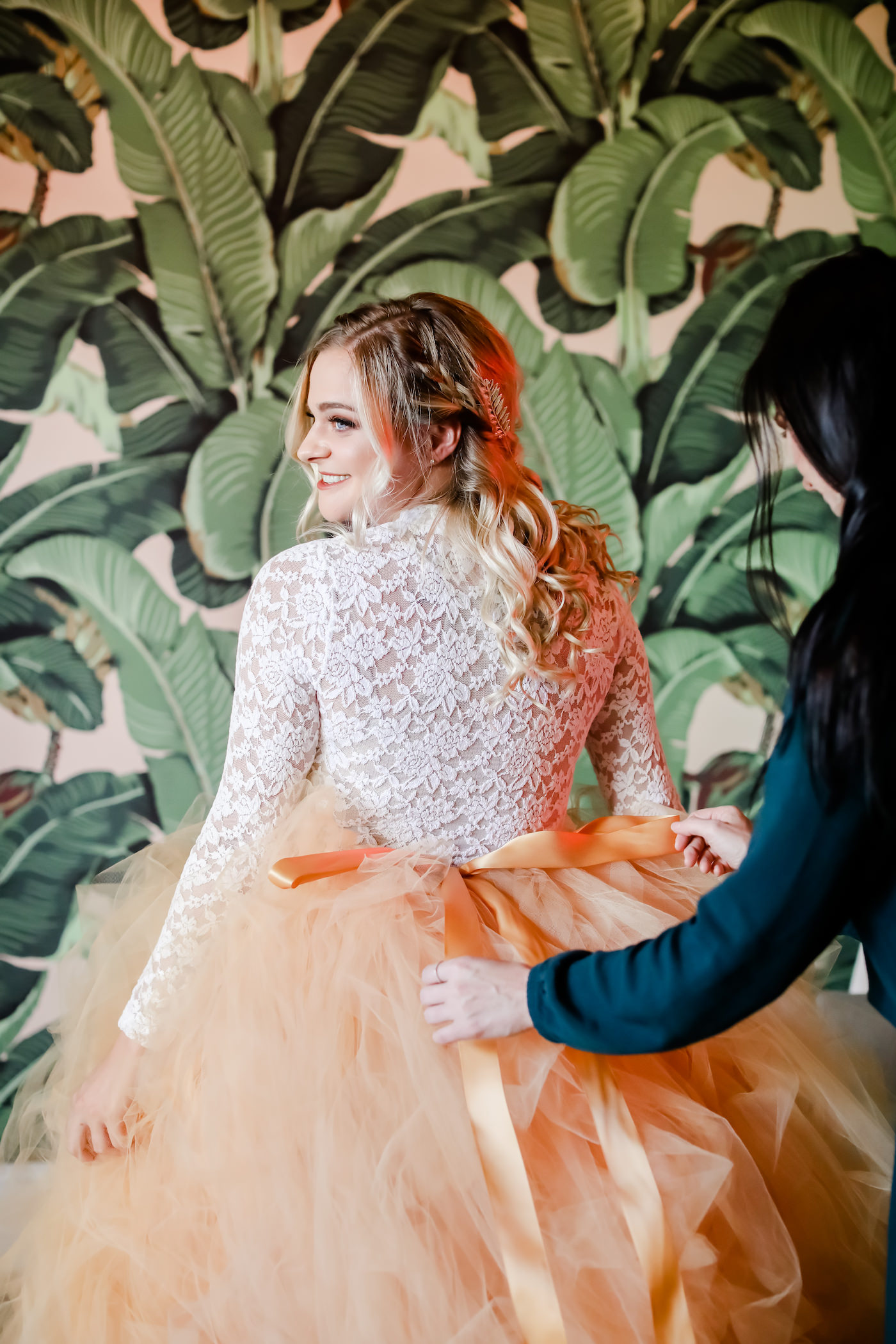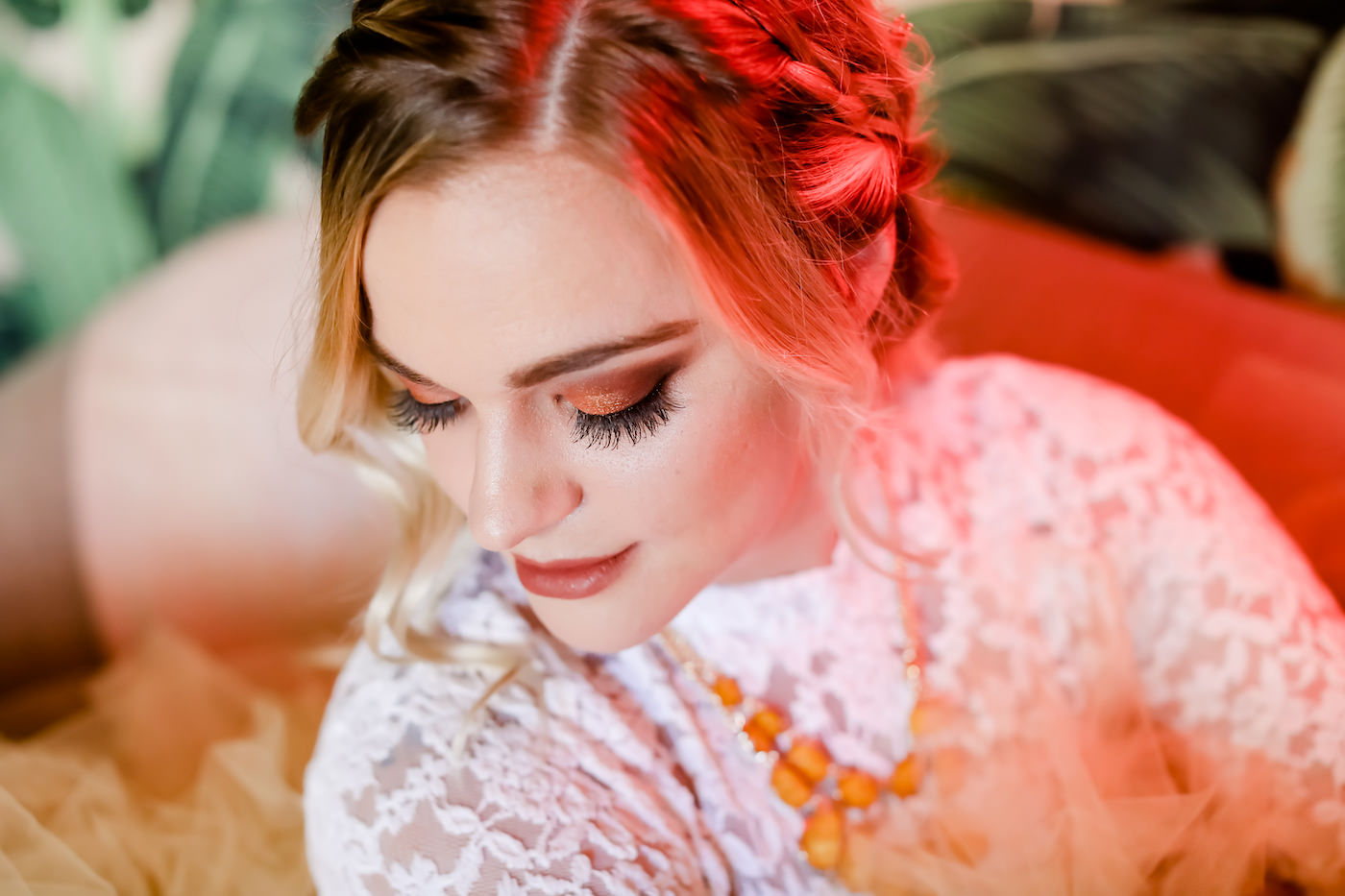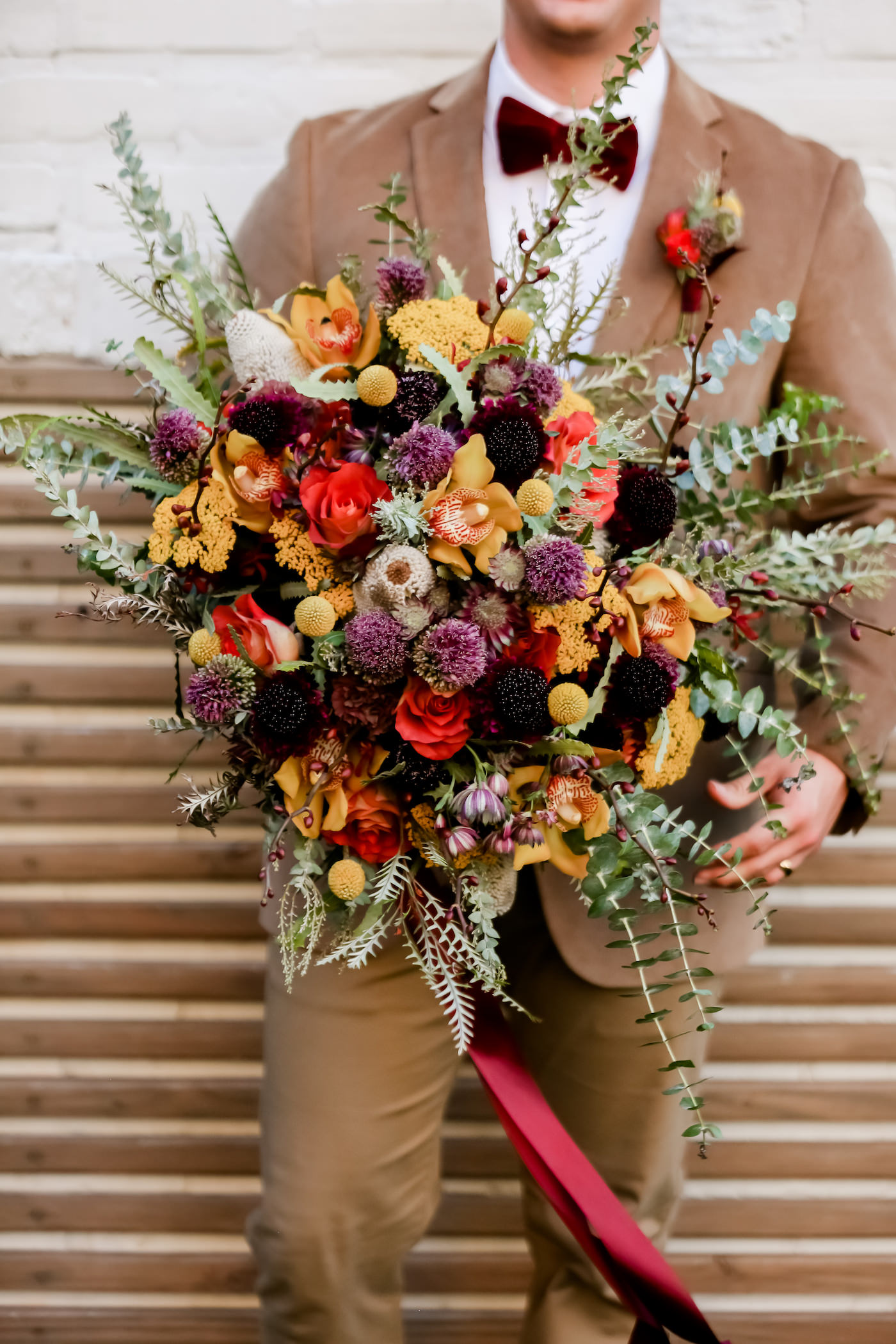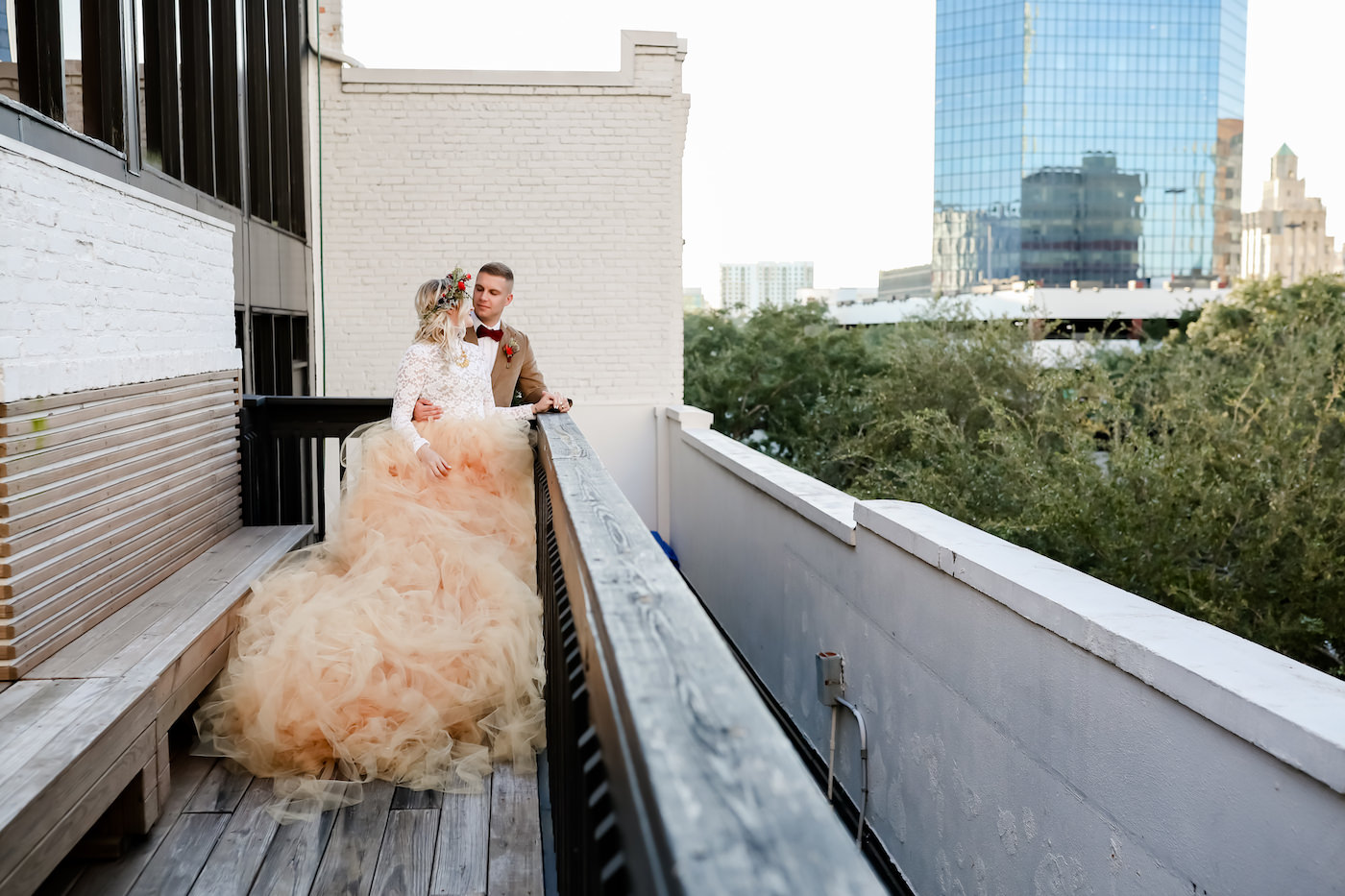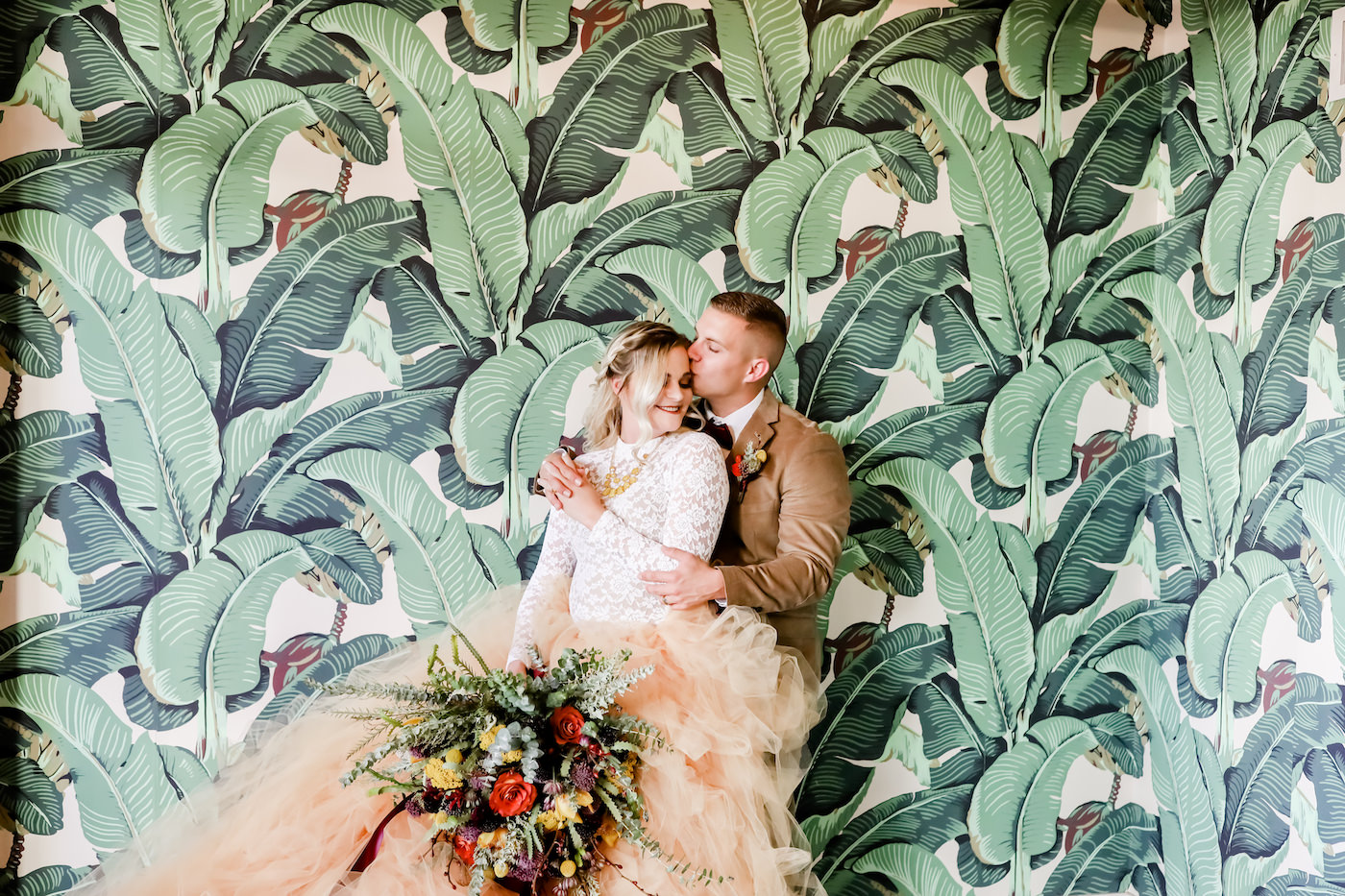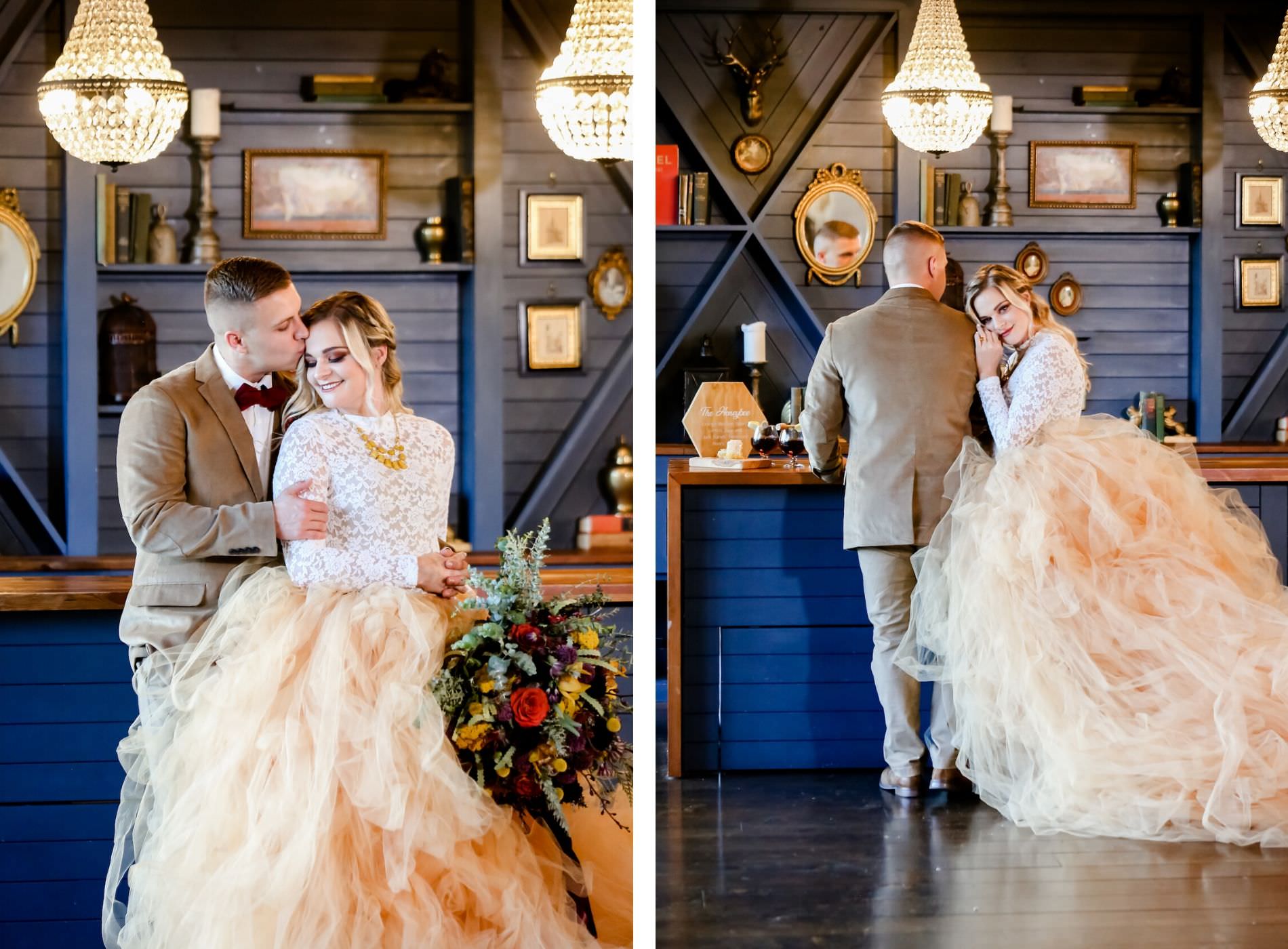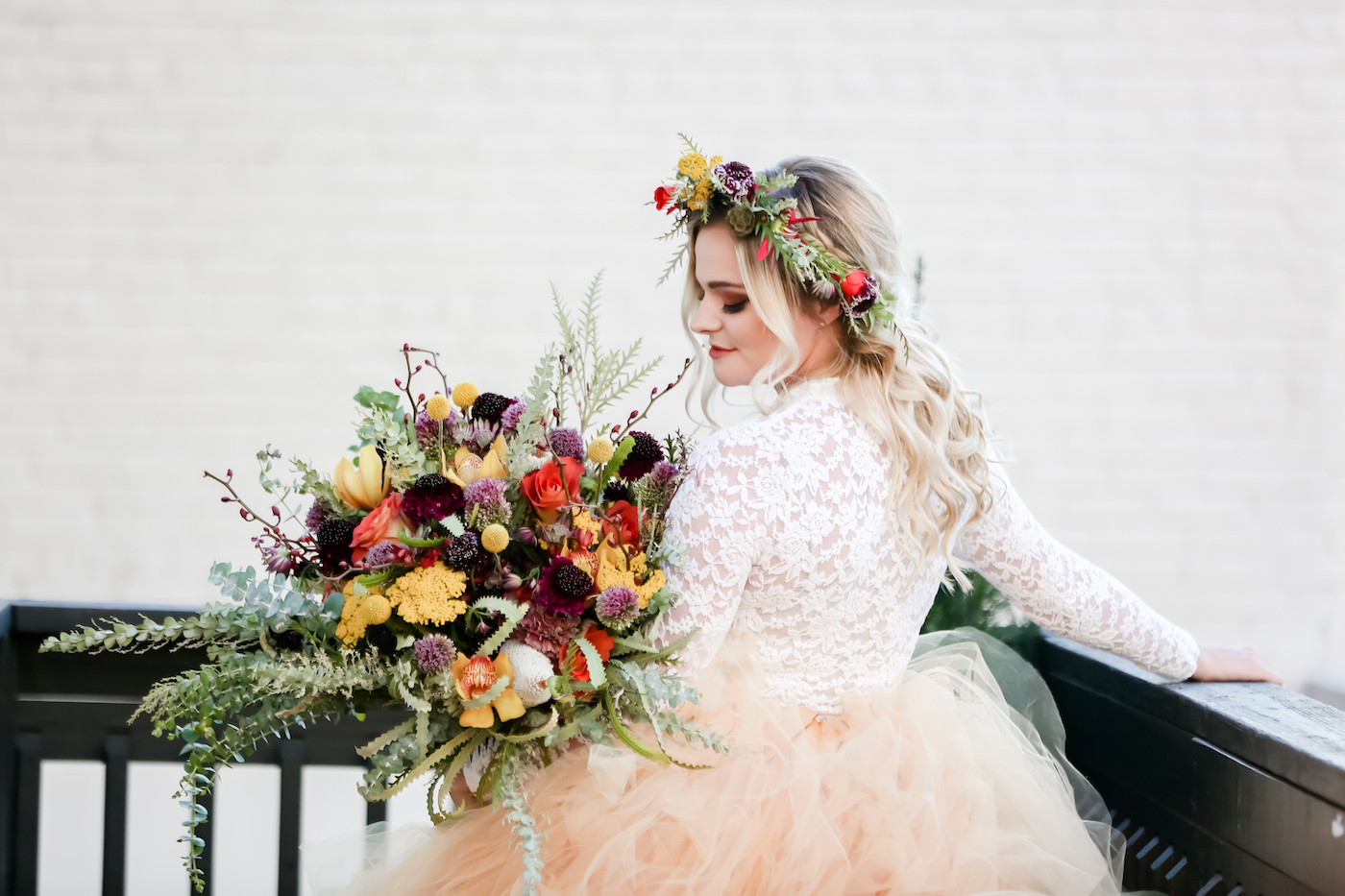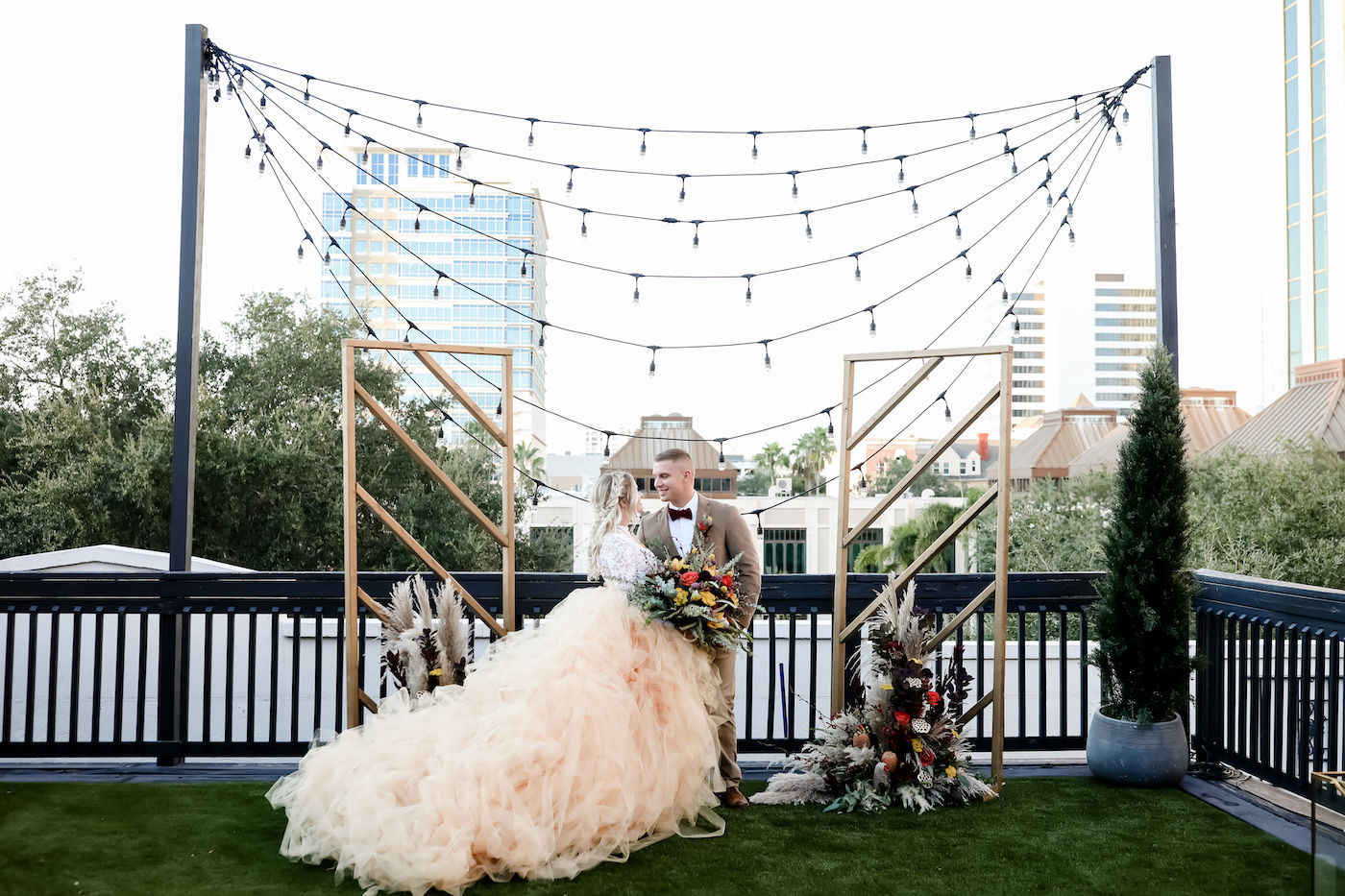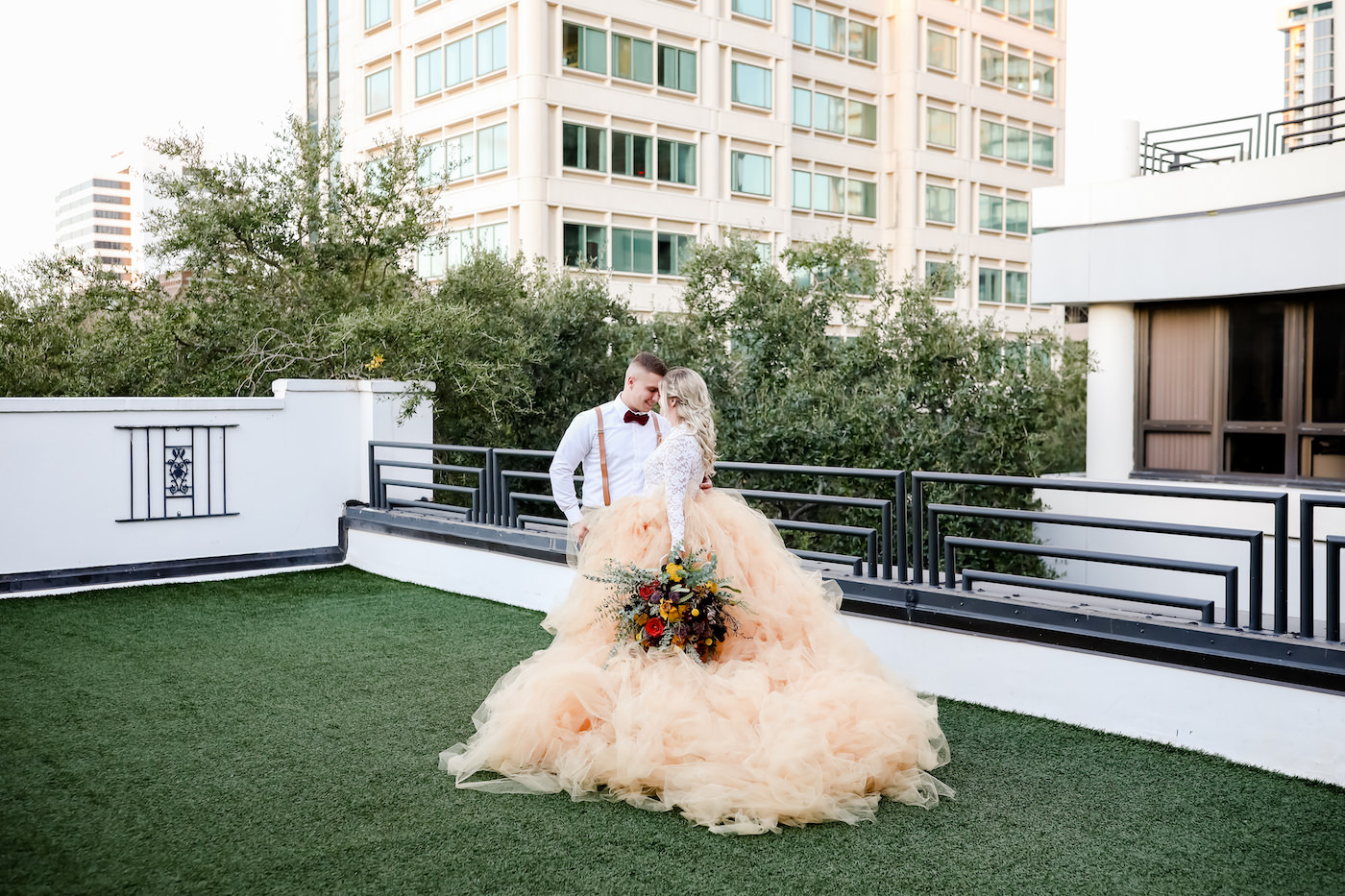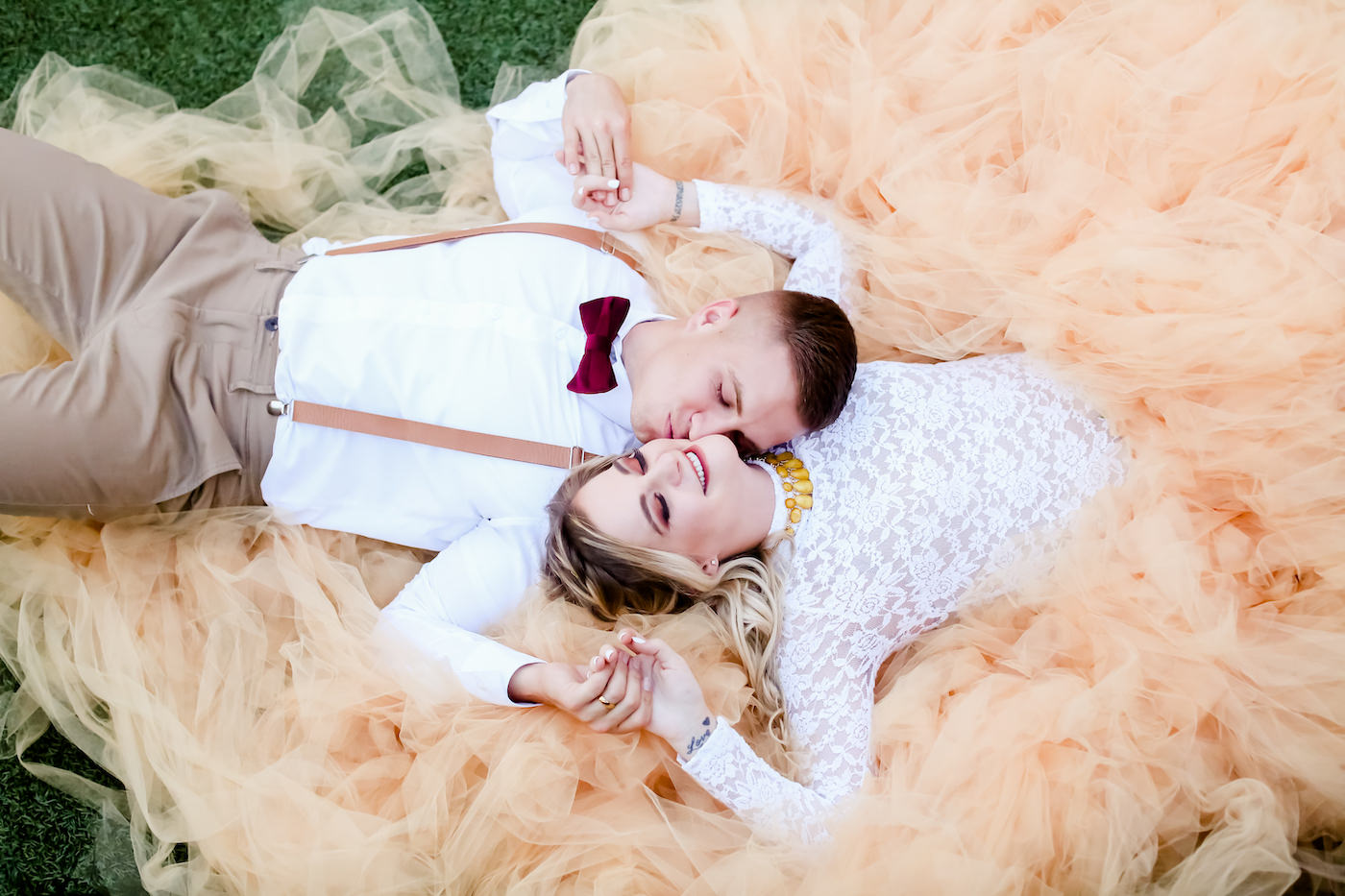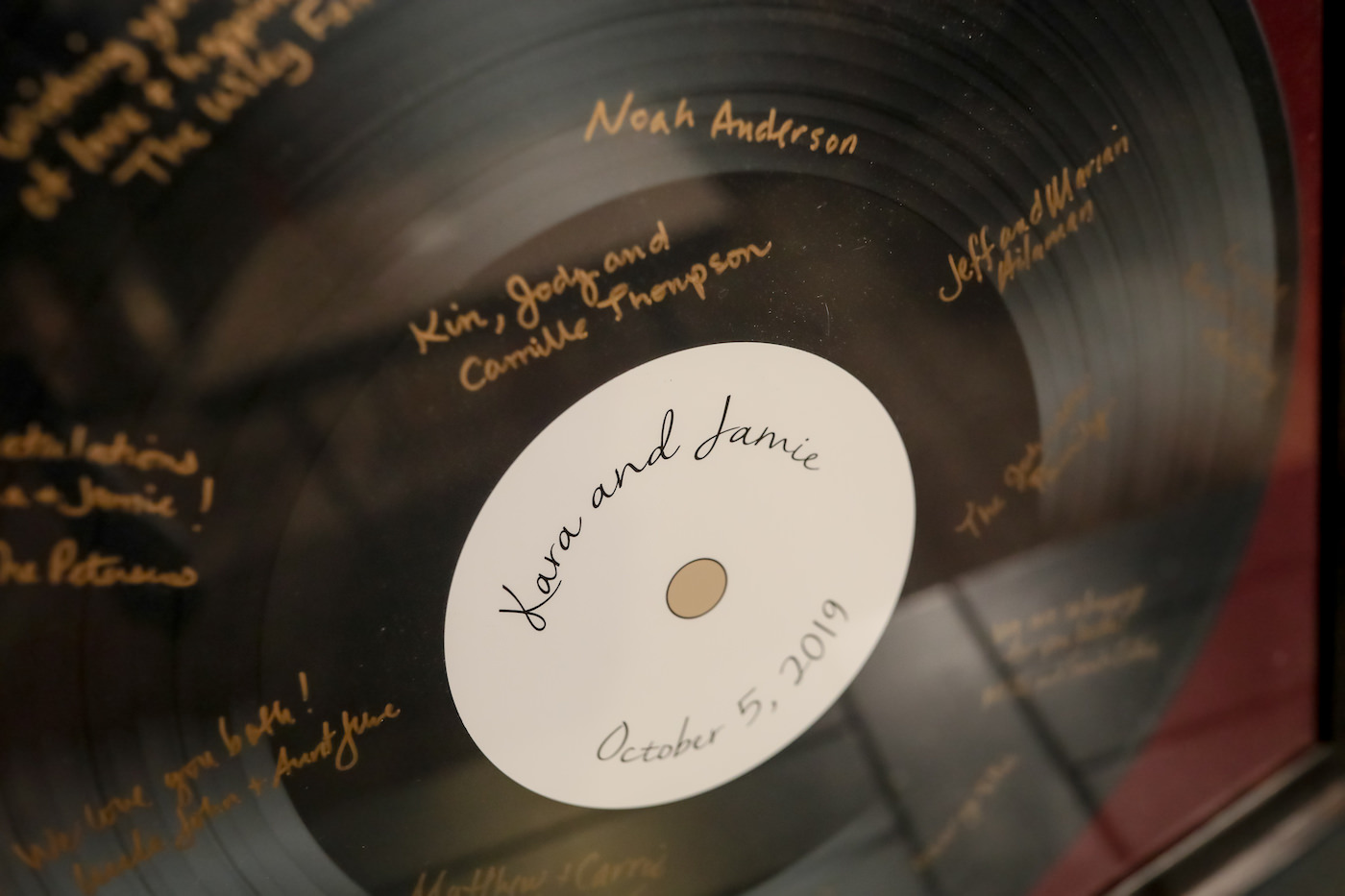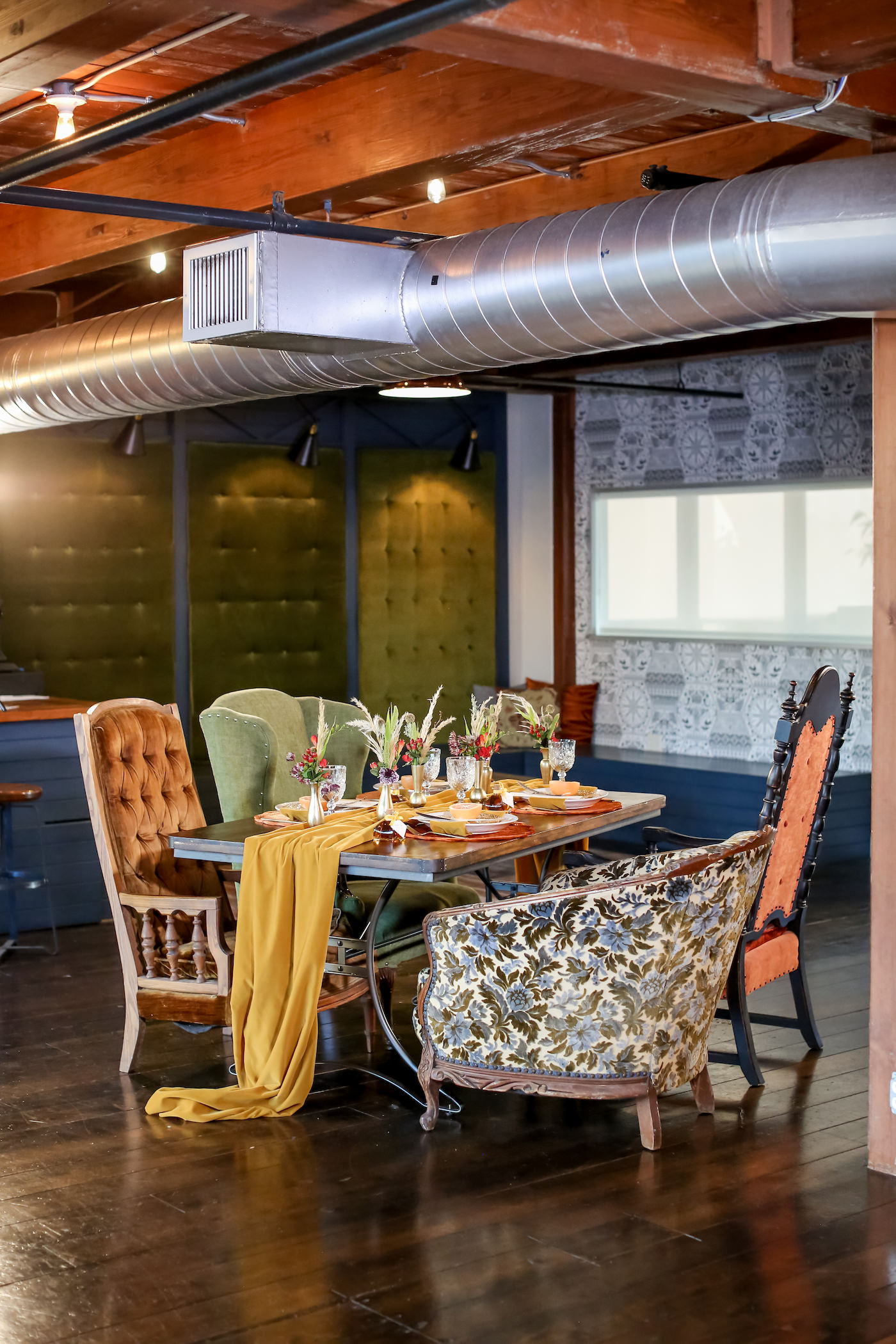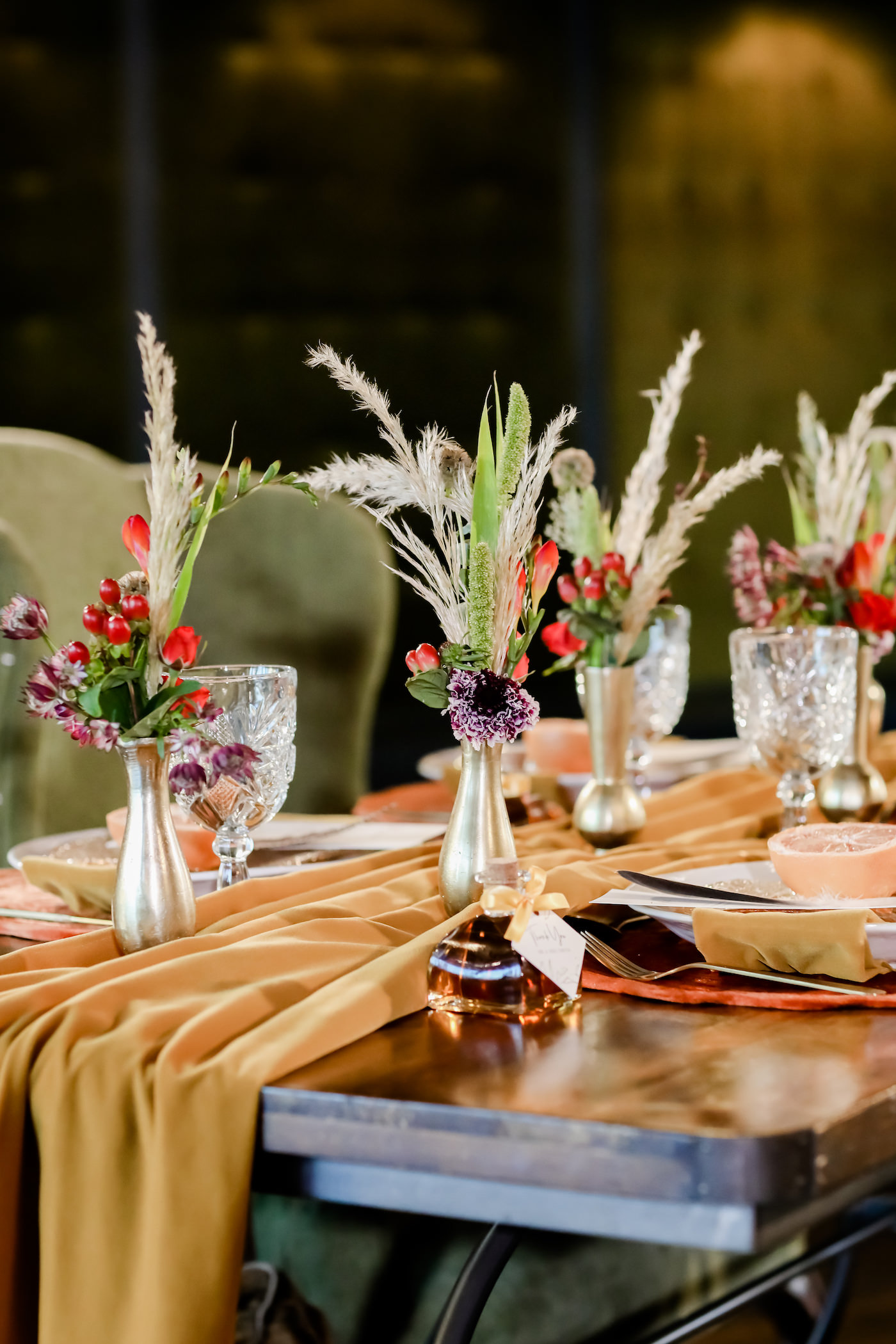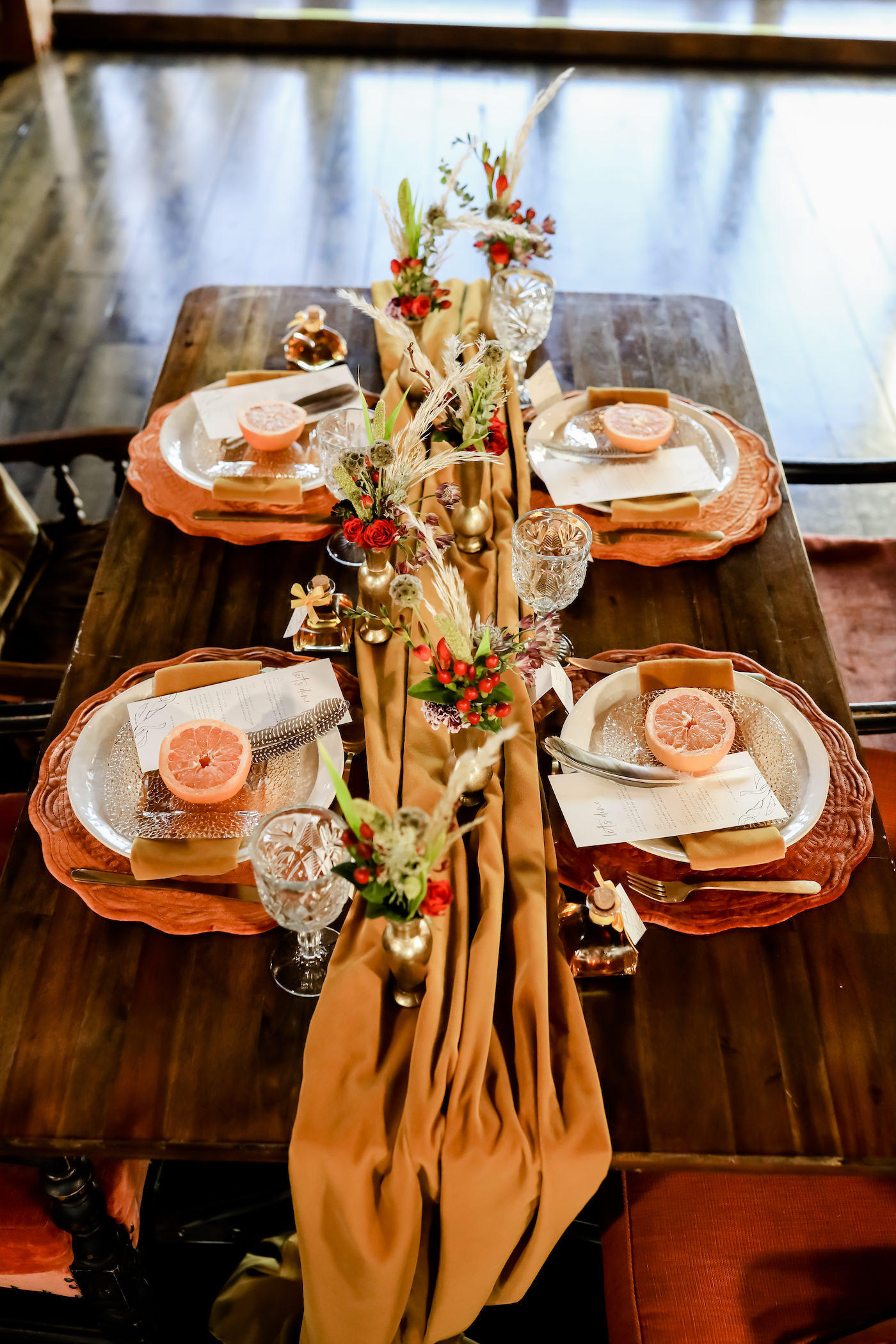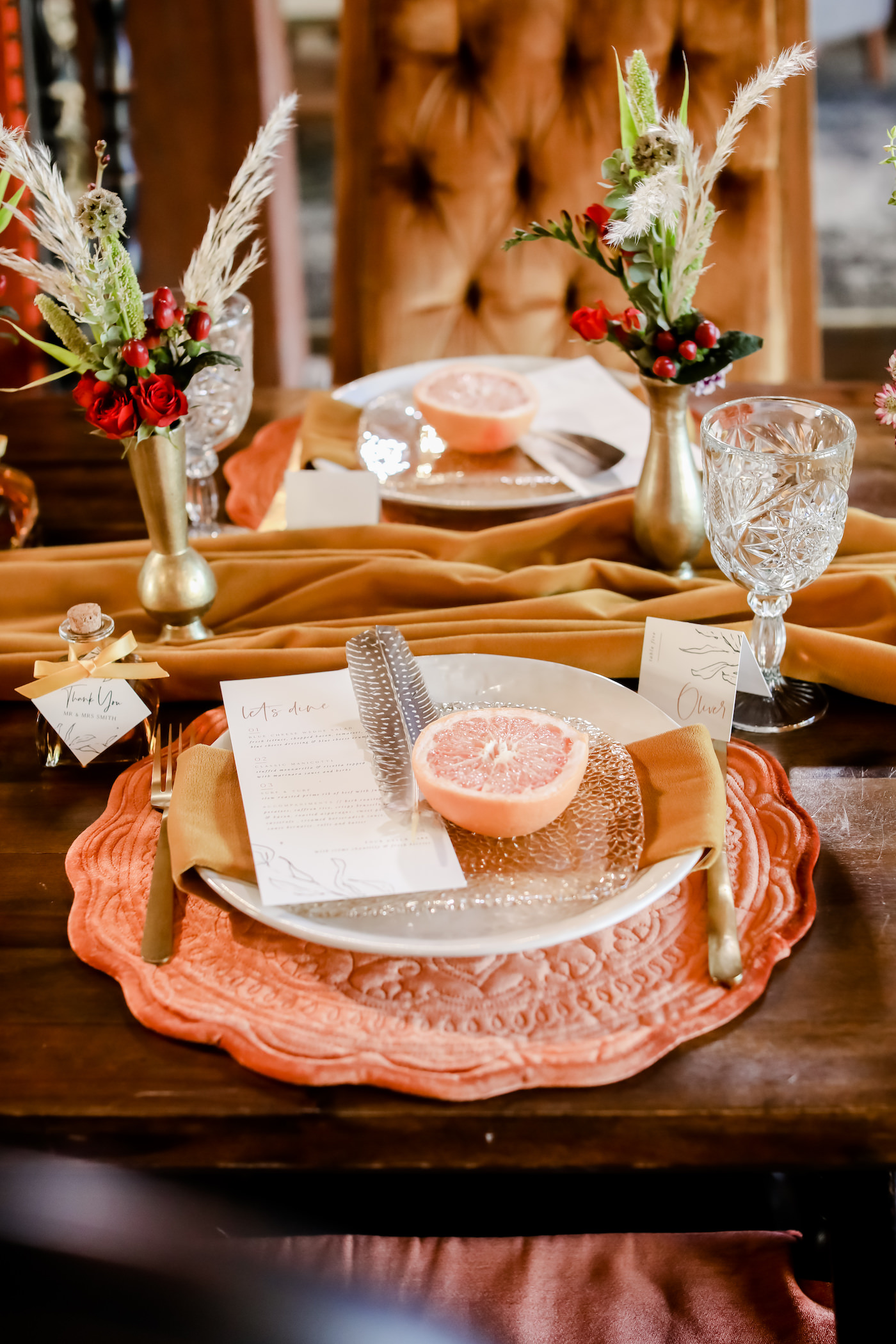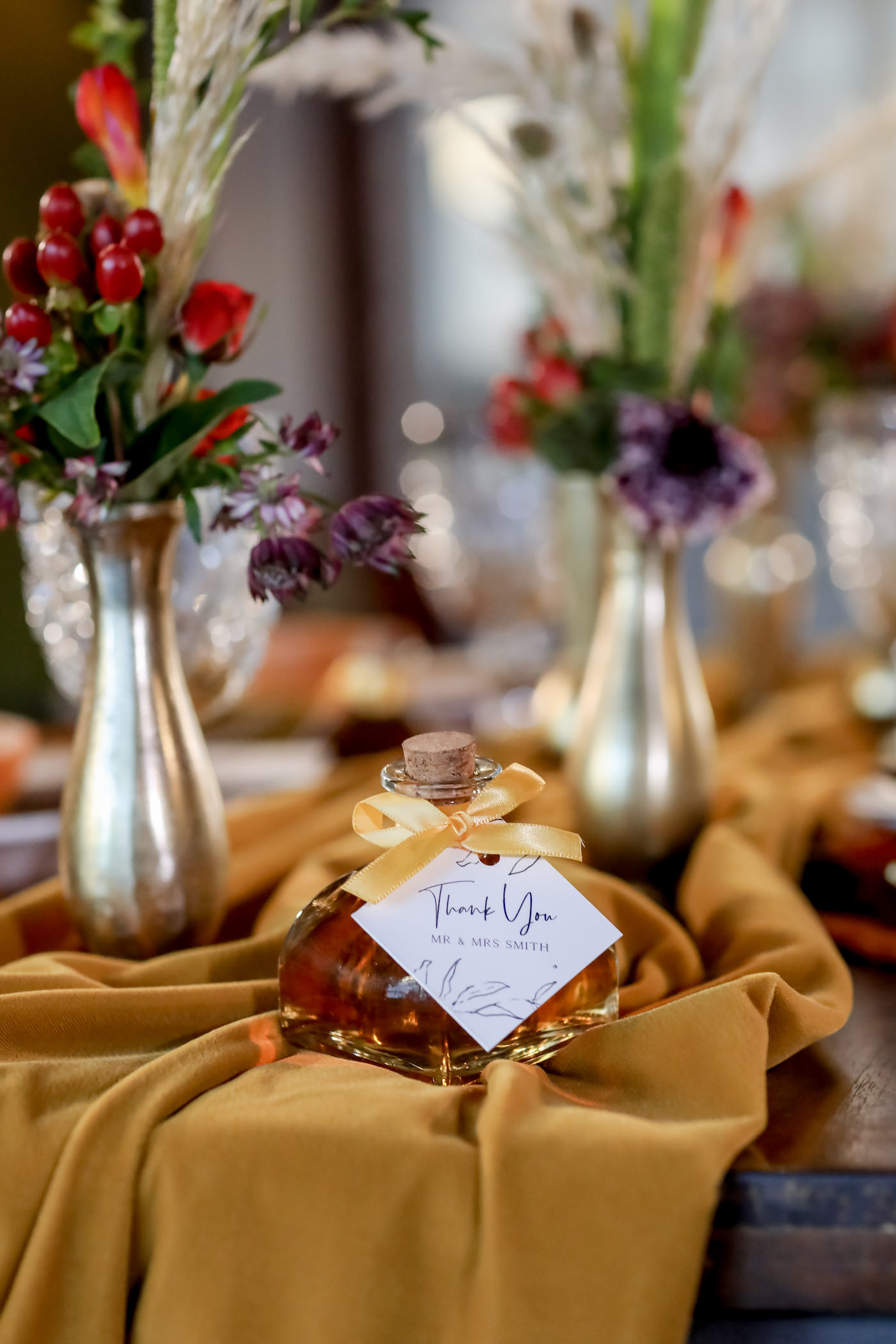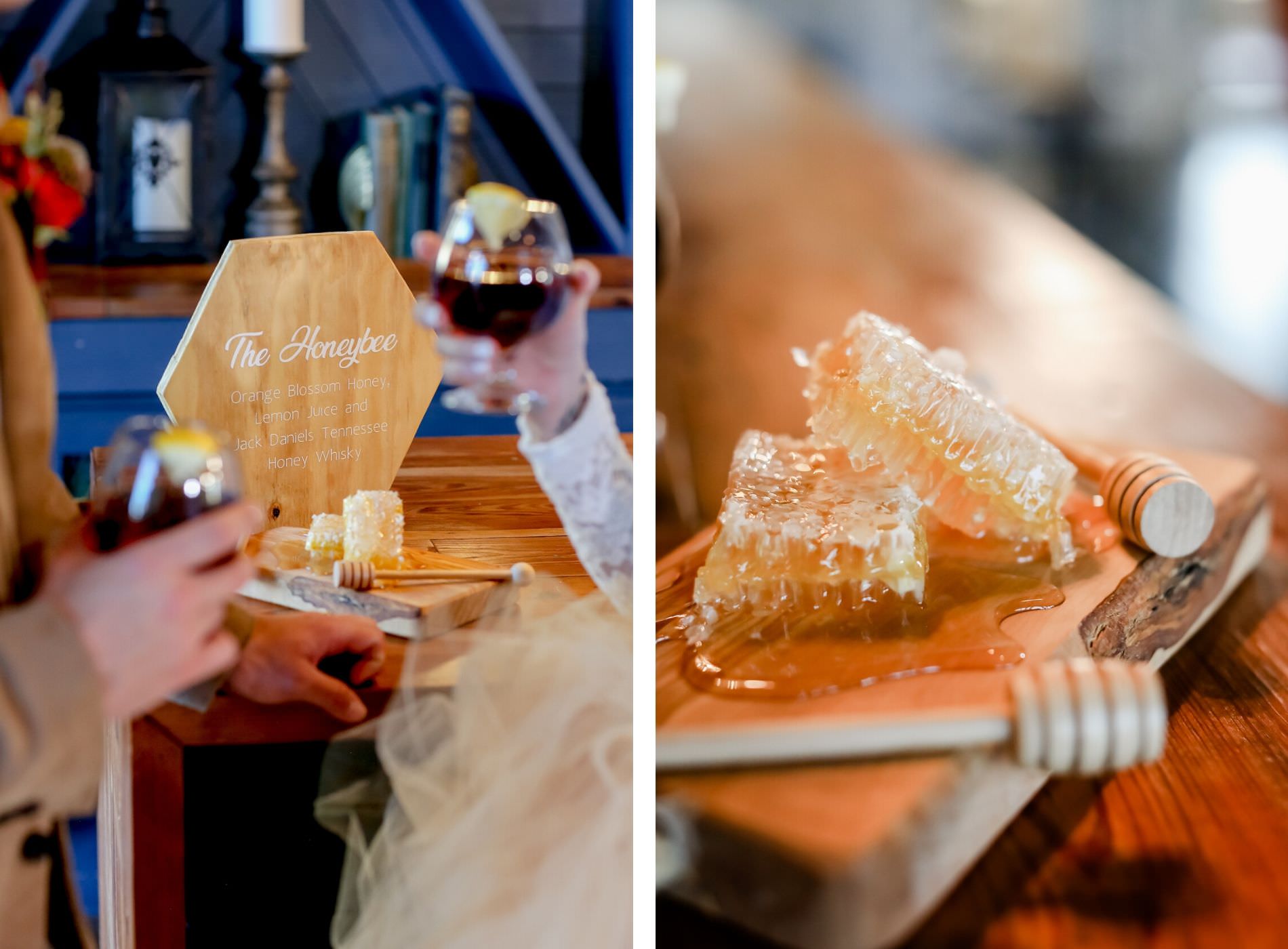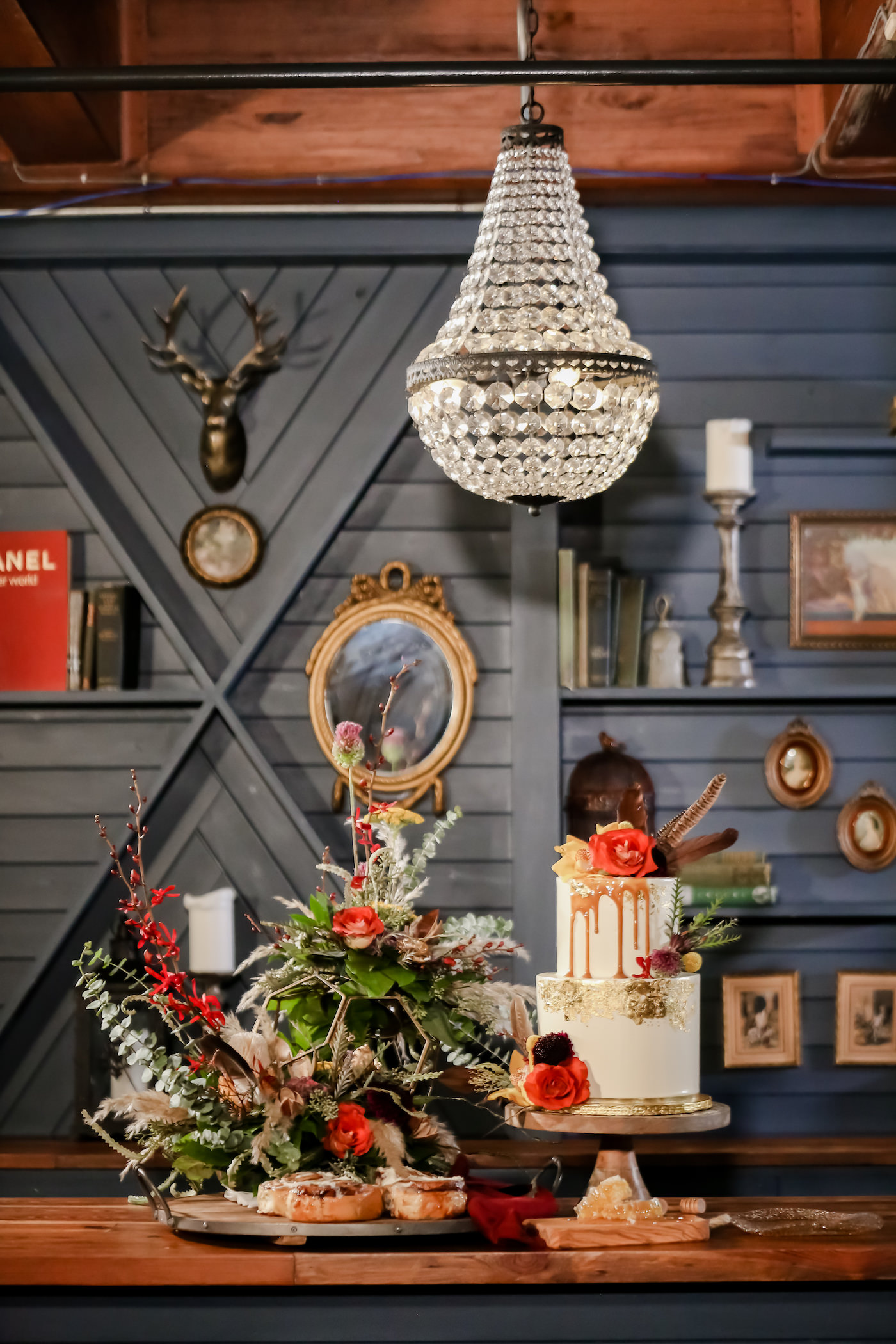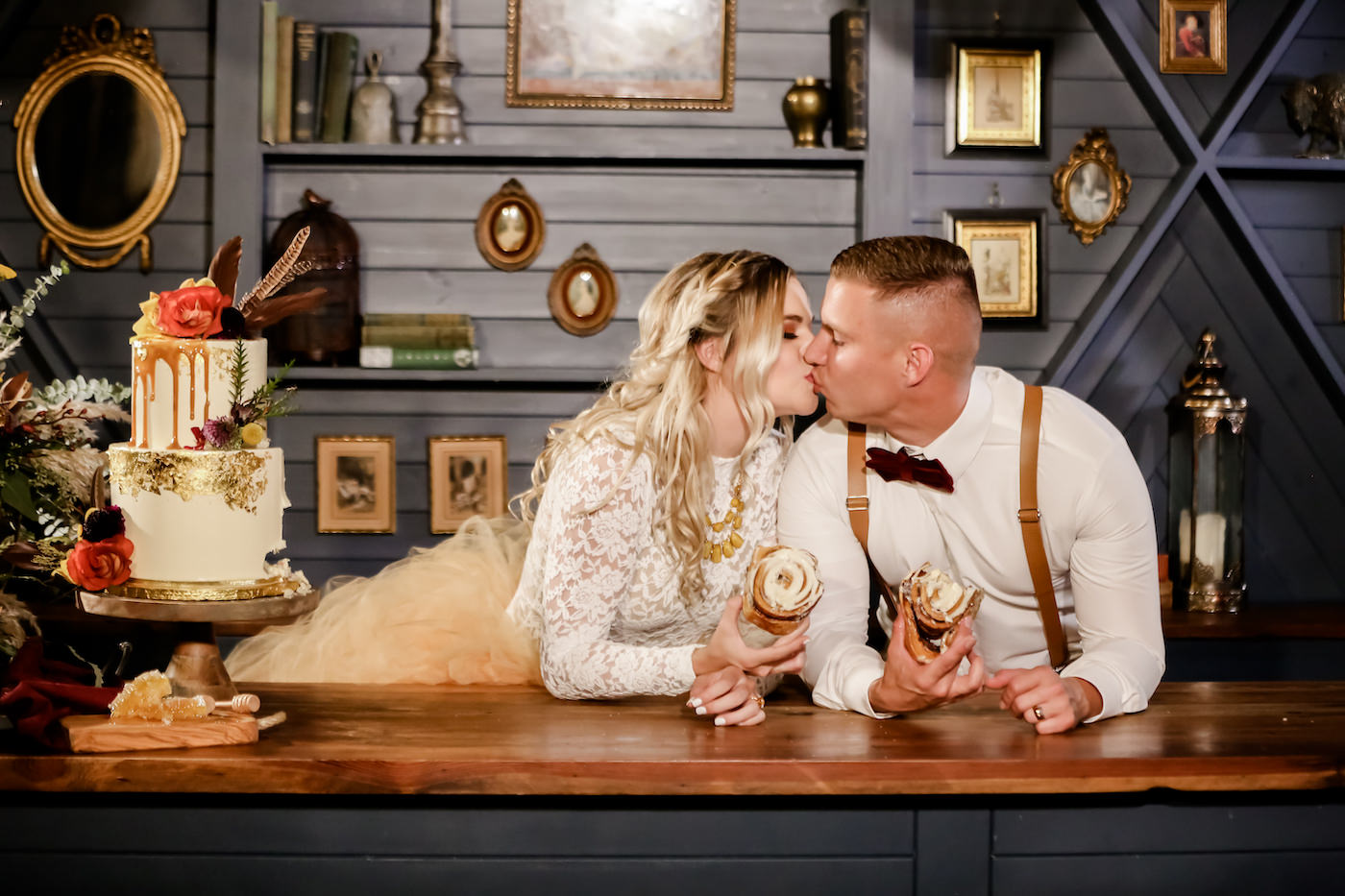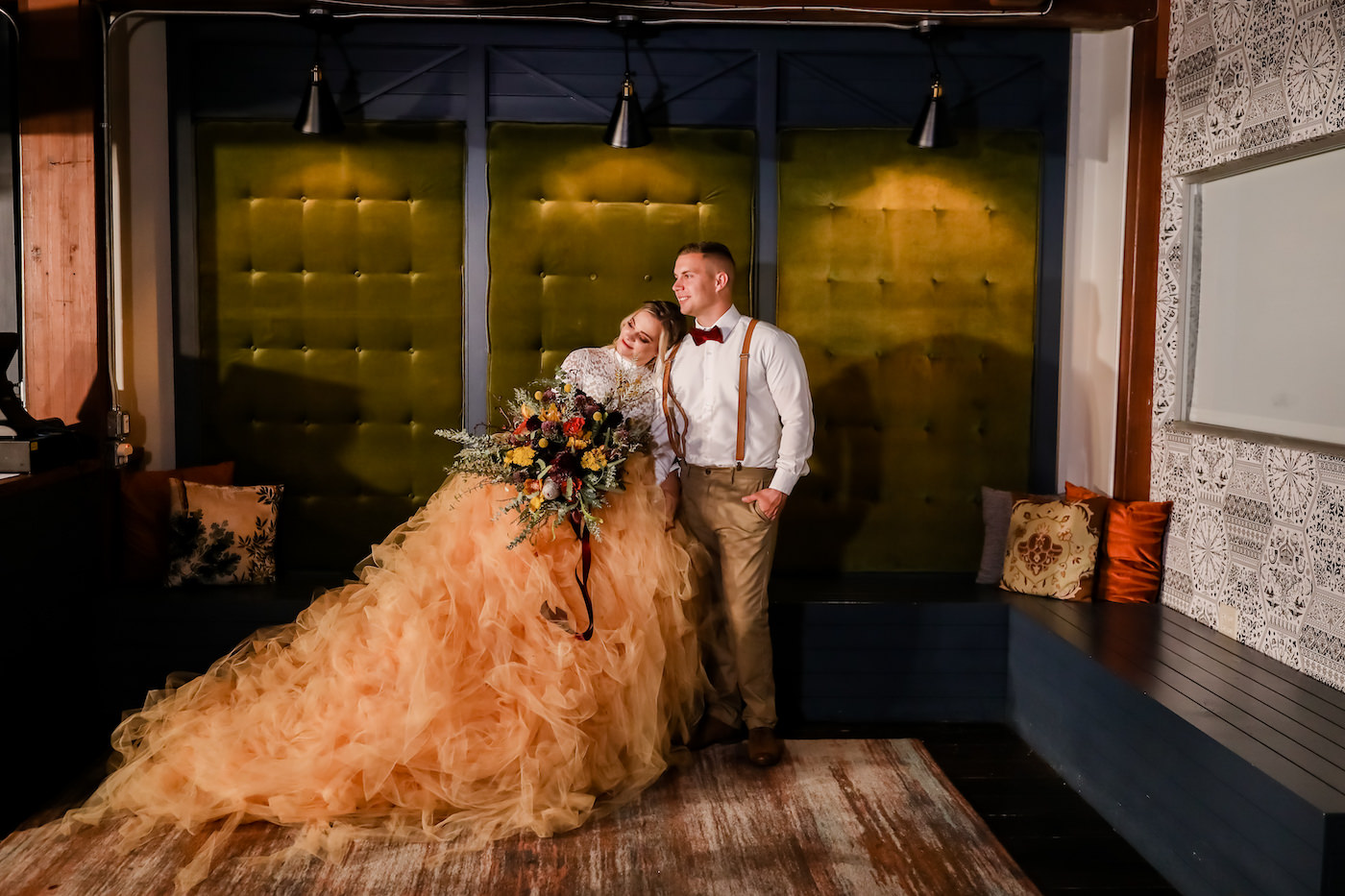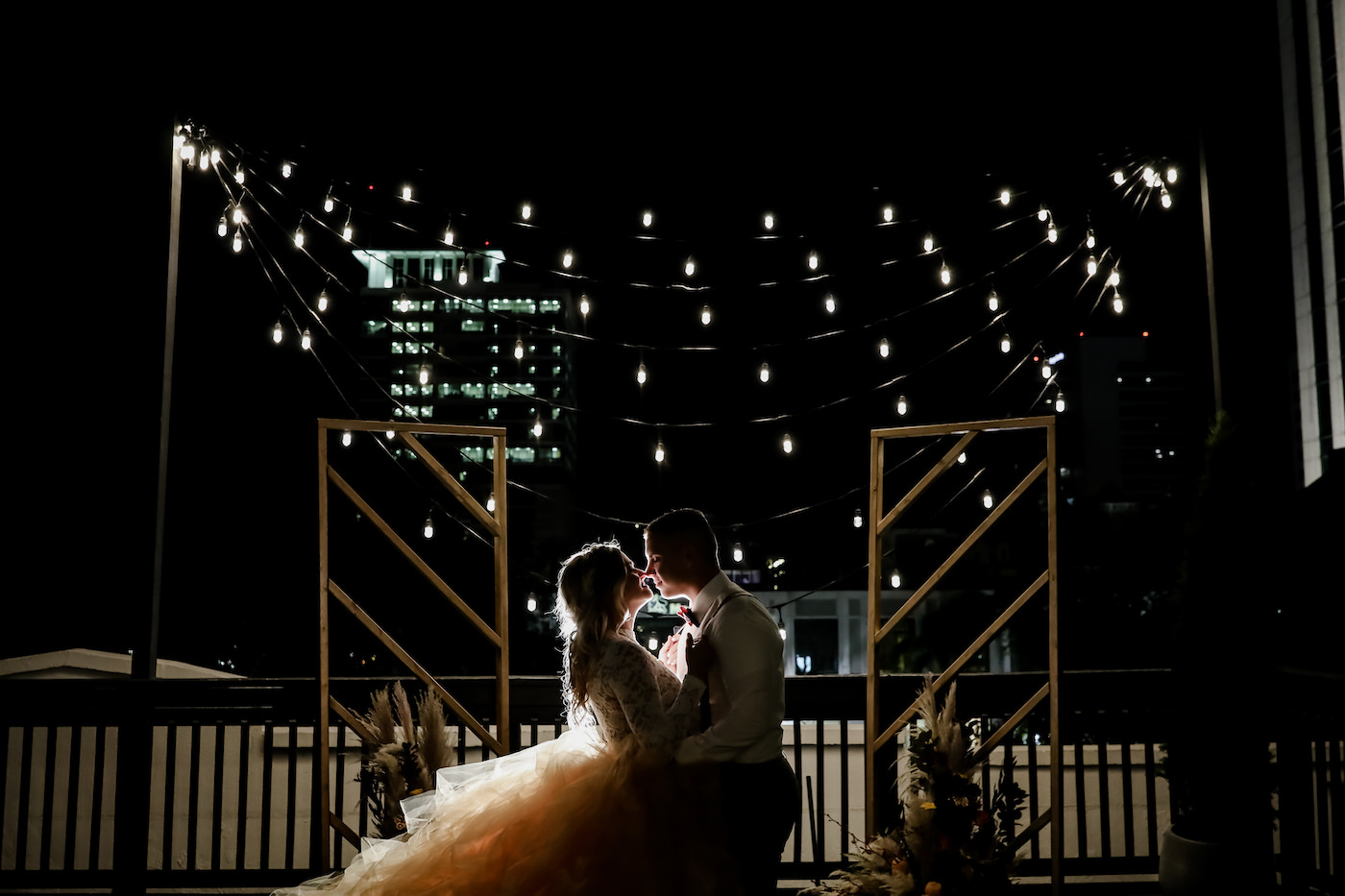 What the approximate cost of the decor elements of this wedding for 150 guests?
Brides Attire: $800 | Grooms Attire: $350 | Rings: $100 | Invitations/Stationery:$1,250 | Floral: $7,000 | Hair and Makeup: $300 | Wedding Cake: $1,200 | Guest Book: $75
Venue: Station House *Marry Me Tampa Bay Preferred Wedding Venue
Planner and Design: Blue Skies Weddings and Events *Marry Me Tampa Bay Preferred Wedding Pro
Photography: Lifelong Photography Studio *Marry Me Tampa Bay Preferred Wedding Pro
Florist: Iza's Flowers Inc.
Hair and Makeup: Adore Bridal Hair and Makeup
Invitations: Citrus Press Co.
Wedding Cake: The Artistic Whisk *Marry Me Tampa Bay Preferred Wedding Pro
Brides Skirt: IBCBoutique
Brides Ring: Noisette Jewelry
Guest Book: Jena Glantz Design Creatives
Ring Boxes: Boxery
Suspenders: The Bold Bow Tie, LLC
Vow Books: Lettered with Love