Taylor Swift Bridesmaid at Wedding
So funny fact about my wedding. I invited Taylor Swift.
Well, I asked Ellen DeGeneres to.
I got married on 11/11/11. Ellen's favorite number is 11. She even named her record company Eleven Eleven.
Taylor was performing in Tampa on 11/12/11. I thought it was fate. So, I wrote Ellen, and I had each of my bridesmaids write her. I thought this is too much of a coincidence to not do something with.
Unfortunately Ellen didn't write back, and Taylor didn't show up, but my wedding was still amazing.
However, Taylor was recently a bridesmaid at her best friend's wedding in Pennsylvania and gave the sweetest, down-to-earth speech. So what would have it been like it Taylor did attend? Watch below!
Jump to 6:30 to hear Taylor's speech.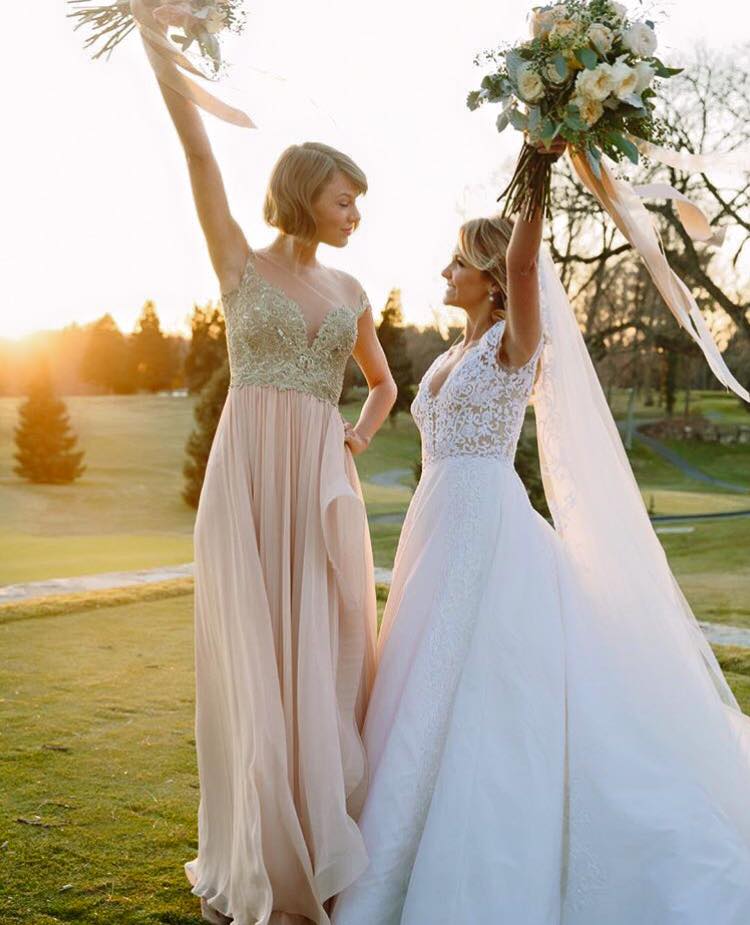 Photo: Taylor Swift's Facebook Page