Tampa, Clearwater – Create a sea of memories dancing under the stars aboard the Yacht Starship! With four breathtaking yachts in their Fleet, your dream Tampa Bay wedding, reception and rehearsal dinner can come true on the water.  With the luxury of reserving your private dining room OR your Private Yacht, your guests are sure to be wowed by this venue with an ever-changing backdrop! Yacht Starship can relocate to St Pete, Sarasota, Tarpon Springs and surrounding areas!

603 Channelside Dr, Tampa, FL 33602
(813) 223-7999
The Ceremony:
Dockside or Underway: The Ceremony is included in the package, or the option of an extended reception time if no ceremony. You can provide your own officiant or the Captain can perform the ceremony for $200 dockside or $400 underway.
Includes White Chairs, Music (DJ), Microphone
The Cocktail Hour:
Included in the packages: Tables, Chairs, White Tablecloths, and Napkins. Some packages include hand passed hors d'oeuvres.
The Reception:
Private Yacht or Room on a Public Yacht
Reception Rental Fee: Packages range from:  $85pp-$180pp
Private yacht charters are for 25 or more guests and include: 
Venue Aboard Private Yacht, Ceremony – White Chairs, Microphone, and Music or Extended Reception time if no ceremony, Dinner, DJ, Coordinator, White Table Cloths and Napkins, Coffee and Iced Tea, Champagne Toast, Cake Cutting & Service, Servers, bartenders and all required staffing, 20% Service Charge & marine fees are included, as well!
You just need to provide: Any further decor, photographer, and cake
Most events are 4-5 hours. 30 minutes boarding and the rest cruising.
Capacity: 25-600 (300 seated)
Savings Tip: 2019 Summer Specials are now available. Book within 30 days and receive a complimentary 3rd Tier appetizer per person.
The Food and Drink:
Different packages include different levels of alcohol that the client will pay for. Champagne Toast, Coffee, and Iced Tea are included in all of our packages.
I want to learn more about weddings on the Yacht StarShip.
Featured Yacht StarShip Weddings:

What couples love about Yacht StarShip:
We are an Almost All Inclusive venue, Unique, and our team of Outstanding Sales and Event Coordinators!
Yacht StarShip Reviews From Marry Me Tampa Bay Couples:
"The venue was the most important decision we had to make. We wanted our guests to be comfortable. We had wanted a beach wedding, but being teachers and needing to have the wedding in the summer because of work, we figured July in Florida at the beach may not be comfortable for our guests due to the heat and possibility of bad weather. The Yacht StarShip gave us the open Florida feel, but provided an air-conditioned space for comfort. We wanted something unique to give our guests a night to remember. They were fabulous! They made us feel like they truly wanted us there and were extremely accommodating to every idea we wanted to incorporate. We could not have picked a better venue. We got personal attention, amazing food, and an outstanding experience." -Sara and Dairby | Nautical Yacht Starship Wedding
"The venue was our most important thing, and we loved the Yacht StarShip. We were looking for something unique and affordable and the Yacht StarShip was awesome because we cruised around Tampa Bay, saw a beautiful sunset, enjoyed a great dinner and danced the night away. The experience was awesome, and the service was 5-star." -Lauren and Saimon | Nautical Tampa Yacht Starship Wedding
"The Yacht Starship was amazing! Our reception window views were constantly changing as we coasted through the gorgeous Tampa Bay. They included a wedding coordinator, and it made the wedding planning that much more easy breezy. I loved that I did not have to hire separate vendors for food, drinks, chairs and tables." -Stacie and Frederick | Tropical Gold Waterfront Yacht Starship Wedding
Meet the Event Sales Team: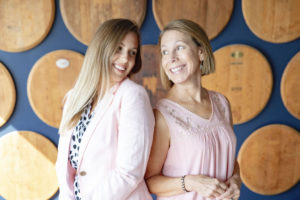 Cheyanne & Chris make the perfect Wedding Sales Manager duo! Both have years of wedding and event experience in Tampa Bay, and they truly love what they do. It is a pleasure to work with couples and help them select an amazing venue, offering a unique experience on the water. Yacht StarShip is a fabulous venue, that strives to make your special day perfect!
I want to learn more about weddings on the Yacht StarShip.
Website | Facebook | Twitter | Pinterest | Instagram
603 Channelside Dr, Tampa, FL 33602
Causeway Blvd, Slip #55, Clearwater, FL 33767
(813) 223-7999