Tampa, Clearwater – Create a sea of memories dancing under the stars aboard the Yacht Starship! With four breathtaking yachts in their Fleet, your dream Tampa Bay wedding, reception and rehearsal dinner can come true on the water.  With the luxury of reserving your private dining room OR your Private Yacht, your guests are sure to be wowed by this venue with an ever-changing backdrop! Yacht Starship can relocate to St Pete, Sarasota, Tarpon Springs and surrounding areas!
The Ceremony:
Dockside or Underway: The Ceremony is included in the package, or the option of an extended reception time if no ceremony. You can provide your own officiant or the Captain can perform the ceremony for $200 dockside or $400 underway.
Includes White Chairs, Music (DJ), Microphone
The Cocktail Hour:
Included in the packages: Tables, Chairs, White Tablecloths, and Napkins. Some packages include hand passed hors d'oeuvres.
The Reception:
Private Yacht or Room on a Public Yacht
Reception Rental Fee: Packages range from:  $85pp-$180pp
Private yacht charters are for 25 or more guests and include:
Venue Aboard Private Yacht, Ceremony – White Chairs, Microphone, and Music or Extended Reception time if no ceremony, Dinner, DJ, Coordinator, White Table Cloths and Napkins, Coffee and Iced Tea, Champagne Toast, Cake Cutting & Service, Servers, bartenders and all required staffing, 20% Service Charge & marine fees are included, as well!
You just need to provide: Any further decor, photographer, and cake
Most events are 4-5 hours. 30 minutes boarding and the rest cruising.
Capacity: 25-600 (300 seated)
The Food and Drink:
Different packages include different levels of alcohol that the client will pay for. Champagne Toast, Coffee, and Iced Tea are included in all of our packages.
---
---
What couples love about Yacht StarShip:
We are an Almost All Inclusive venue, Unique, and our team of Outstanding Sales and Event Coordinators!
---
Yacht StarShip Reviews From Marry Me Tampa Bay Couples:
"We chose Yacht StarShip because we had been on their ships in the past. We thought that cruising around downtown Tampa, where we live and raised our children, would be the perfect way to renew our vows. Their service was wonderful! All of our guests had a great time, and many of them told us how much they enjoyed the food and the cruise!" -Candace and Jaime | Dusty Rose and Burgundy Waterfront Vow Renewal
"We hired the Yacht Starship because we wanted something different, and the fact that we can say we had a yacht wedding is just plain cool. Not only was it a venue unlike any other, but the overall experience was what made everything that much more unique! I'd say we got a lot of bang for our buck with an amazing wedding coordinator and a team who really knew what they were doing." -Marissa and Eric | Romantic, Waterfront Nautical Downtown Tampa Wedding
"Phillip is a free-spirited personality who loves nature and the water. I love glamour, sparkle, and anything shiny! We found the perfect way to fuse these contrasting themes was to have a glamorous and sparkling wedding on the water. We wanted a space that was intimate without having the feeling of being cramped in a small space. It was also important that the event was private, separating our family and guests from reality. We were looking for a venue that was original and that would stand out from your average wedding. Marry Me Tampa Bay was our resource when researching possible venues. We found the Yacht Starship on Marry Me Tampa Bay and loved it from our first meeting. They helped us through the whole process step by step, which was very important to us because the whole wedding planning process can be overwhelming, and we are both very busy." -Angie and Phillip | Glamorous Blush Pink, Gold and White Waterfront Tampa Wedding
"The venue was the most important decision we had to make. We wanted our guests to be comfortable. We had wanted a beach wedding, but being teachers and needing to have the wedding in the summer because of work, we figured July in Florida at the beach may not be comfortable for our guests due to the heat and possibility of bad weather. The Yacht StarShip gave us the open Florida feel, but provided an air-conditioned space for comfort. We wanted something unique to give our guests a night to remember. They were fabulous! They made us feel like they truly wanted us there and were extremely accommodating to every idea we wanted to incorporate. We could not have picked a better venue. We got personal attention, amazing food, and an outstanding experience." -Sara and Dairby | Nautical Yacht Starship Wedding

View More Yacht StarShip Reviews
---
Meet the Event Sales Team: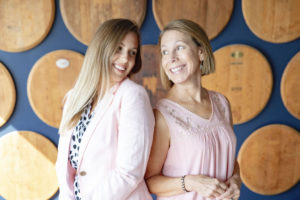 Cheyanne & Chris make the perfect Wedding Sales Manager duo! Both have years of wedding and event experience in Tampa Bay, and they truly love what they do. It is a pleasure to work with couples and help them select an amazing venue, offering a unique experience on the water. Yacht StarShip is a fabulous venue, that strives to make your special day perfect!
Website | Facebook | Twitter | Pinterest | Instagram
603 Channelside Dr, Tampa, FL 33602
Causeway Blvd, Slip #55, Clearwater, FL 33767
(813) 223-7999
---
Featured Yacht StarShip Weddings:

post
open
View More Yacht Starship Weddings
---