Yacht StarShip Wedding – Destination Wedding in Downtown Tampa, FL 
Kyra and Barry's Love Story:
We met in August of 2012. My husband was working at a local high school that I coached soccer at. We exchanged information and hit it off from there. We took trips, went to the movies and many dinner dates and sporting events. We spent numerous nights talking about our future and goals in life. The chemistry was that of none other. We enjoyed spending time together and just couldn't get enough of one another.
We got engaged on New Year's Eve 2013, where he proposed on one knee at my parents home after we attended New Year's Eve church service. He was very emotional and shed a tear as did I!
We planned a destination wedding for our closest friends and family to attend.
Indiana couple Kyra and Berry chose to hold their destination wedding in Tampa, Fl because of its warmer climate.
To "wow" their weddings guests, who were making a 15-hour journey to the Tampa Bay area, the pair chose a unique waterfront Tampa wedding venue the Yacht StarShip.
"We wanted to have water a part of our day somehow, and we also wanted to do something that was unique from the traditional wedding ceremony venues," the bride shared.
With the couple planning their nautical destination wedding 1,000 miles away, they looked to the inclusive waterfront wedding venue to keep things organized.
"Everything was simplified. We were able to have all parts of our ceremony incorporated on the yacht, from the ceremony to the dinner to the dance floor. All we needed to do is just show up!" Kyra exclaimed. "Eric [The StarShip wedding coordinator] made everything a breeze on our big day, and his added touches did not go unnoticed."
To capture their wedding day, Kyra and Berry hired Tampa wedding photographer Victor's Photojournalism.
"Victor was great and captured some wonderful moments for us to cherish," the bride said. "He was very patient and professional."
Kyra said the most memorable moments of her wedding were "our time aboard Yacht StarShip" and enjoying the St. Pete beaches.
What advice would you give to other Tampa Bay Brides?
Do lots, and lots of research when planning your special day and play close attention to details as well.

People who are professional and pleasant are who you want to work with. Everyone we worked with made us feel like our wedding was just as important to them as it was for us and that's what really matters is when people care and want you to be happy. We absolutely loved the vendors we worked with.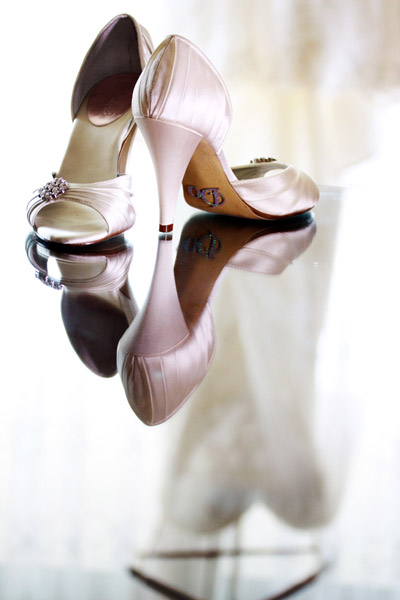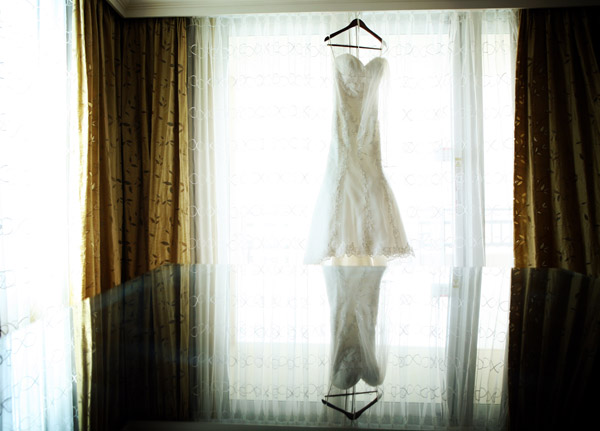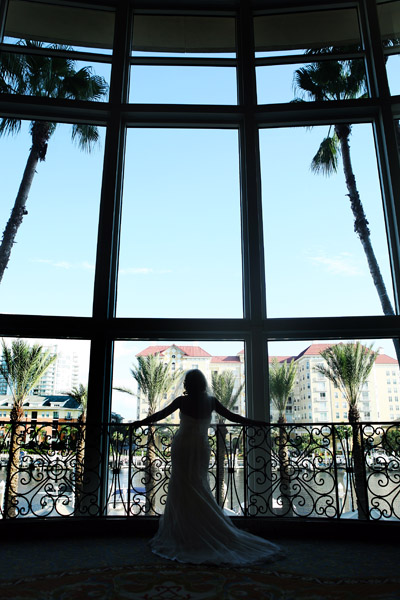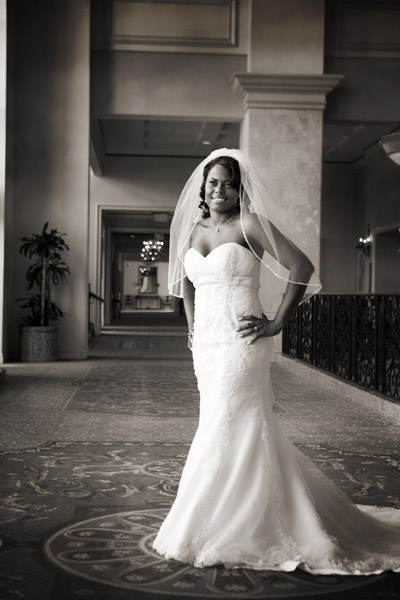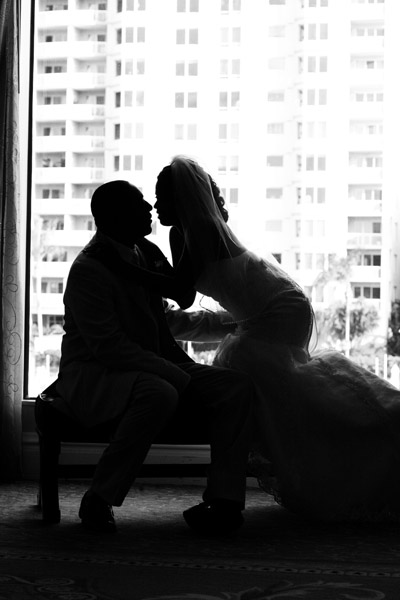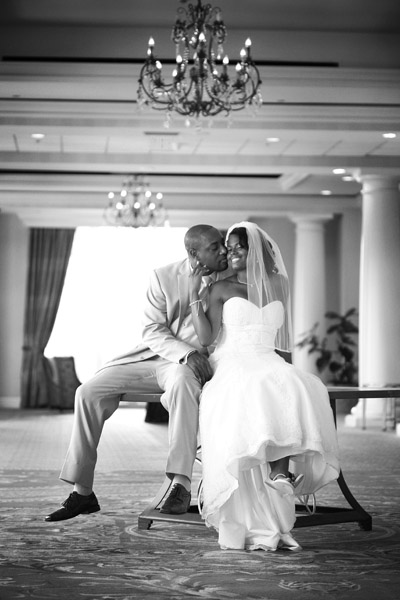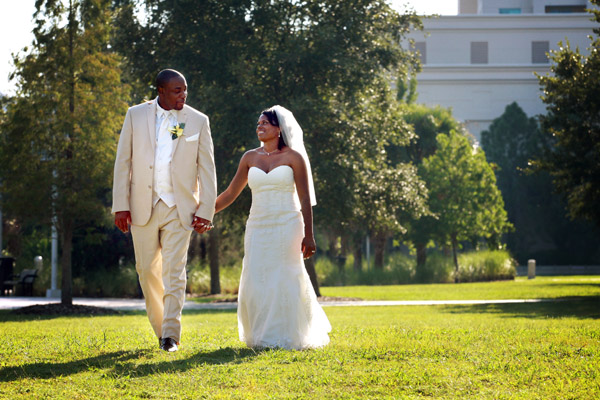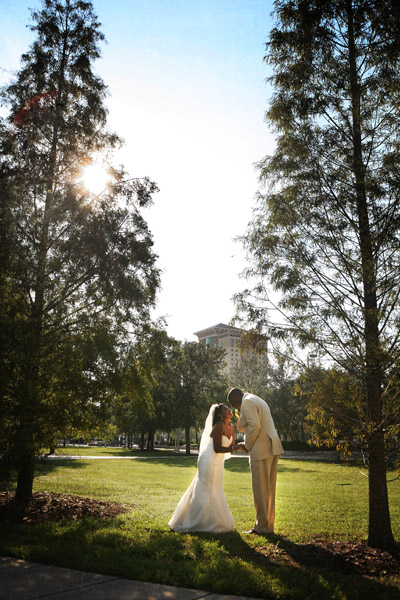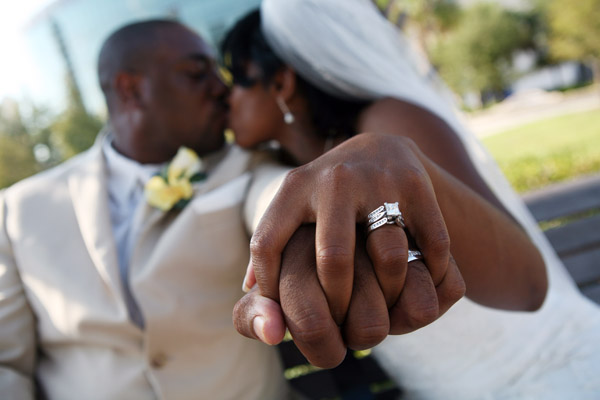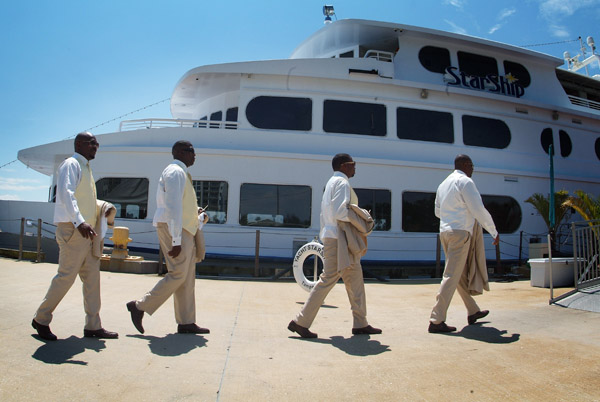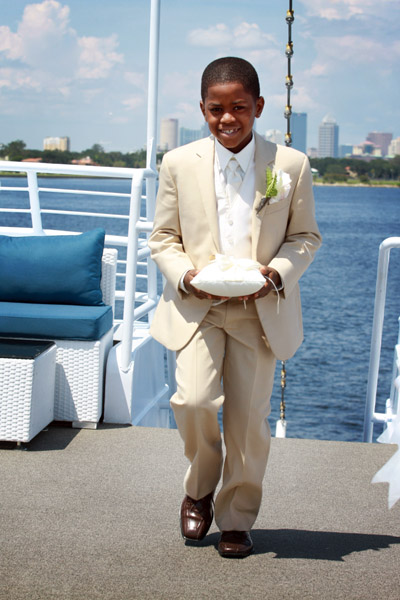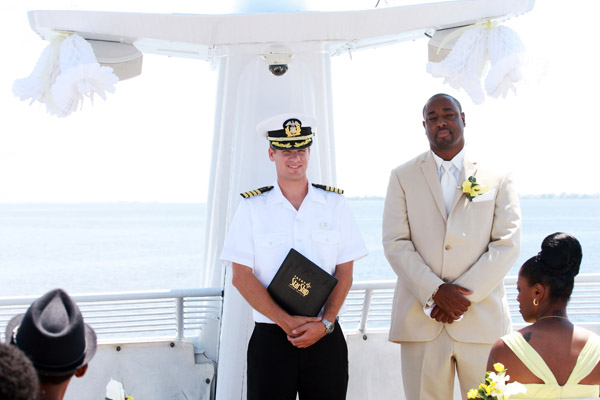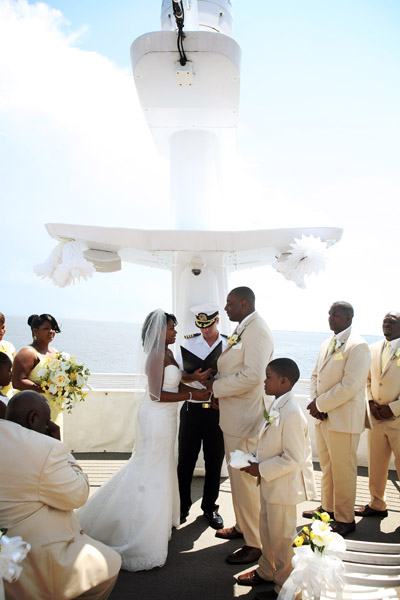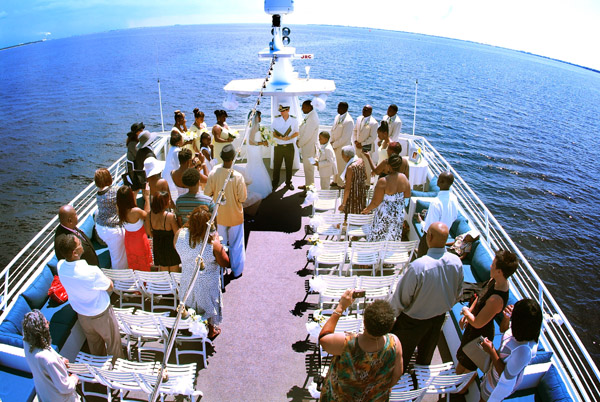 "The view was awesome. We were able to have all parts of our ceremony incorporated on the 

Yacht StarShip

, from the ceremony to the dinner to the dance floor  All we needed to do is just show up!" – The Bride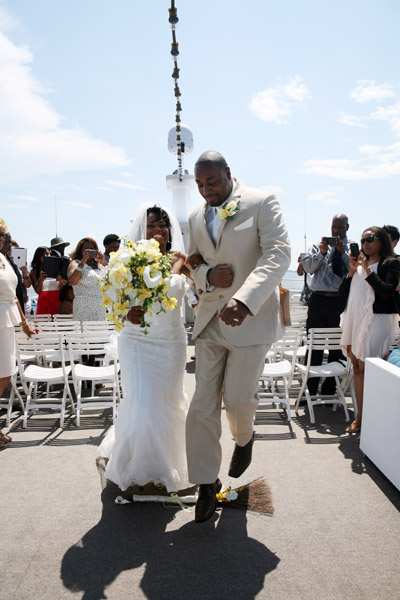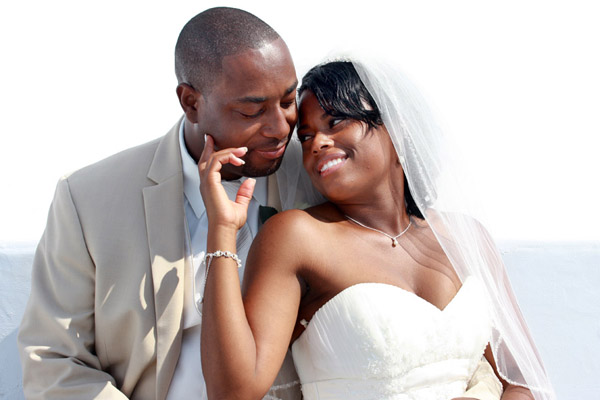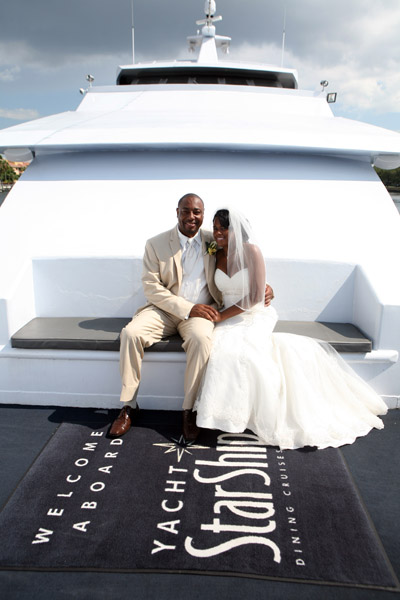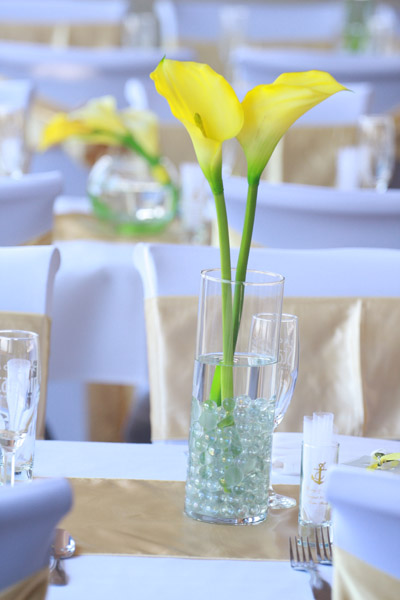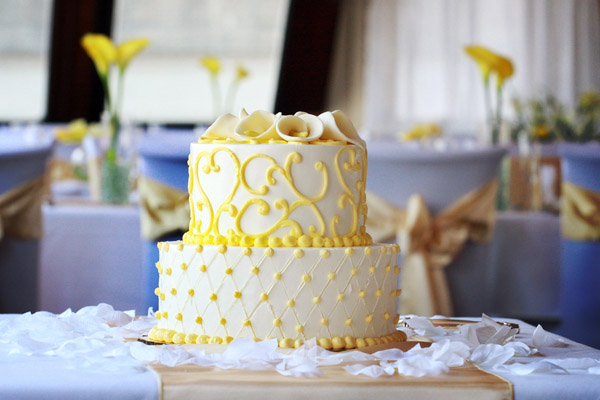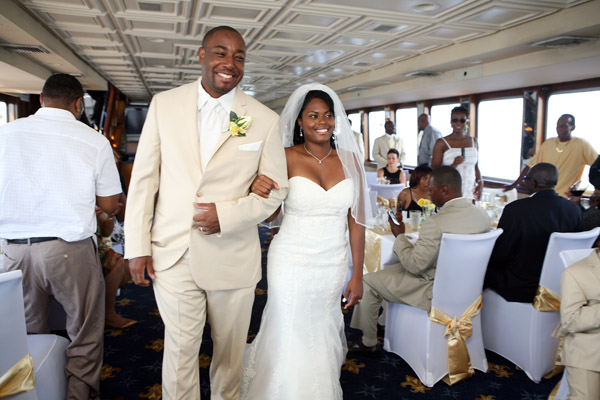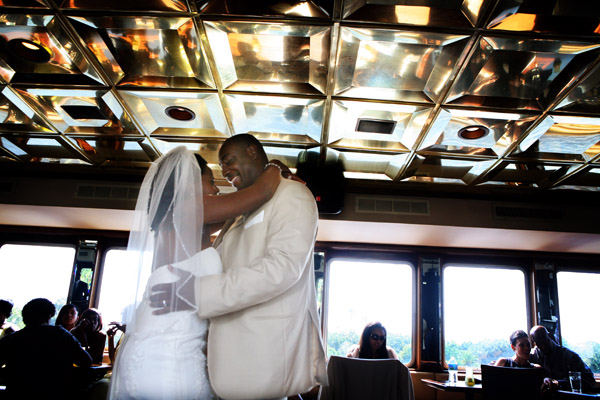 Tampa Wedding Venue: Yacht StarShip
Tampa Wedding Photographer: Victor's Photojournalism
Tampa Wedding Caterer: Yacht StarShip
Tampa Wedding Transportation: TECO Line Streetcar
Tampa Wedding Hair & Makeup: Estee Lauder – International Mall
We are proud to have the Yacht StarShip and Victor's Photojournalism as a Marry Me Tampa Bay sponsor!
I Loved This Wedding!
Have the following Wedding Vendors Contact Me: