Dewitt for Love is a Husband and Wife Photography Team that specializes in Weddings, Celebrations, Families, and Brands! Shannon is the wife half, a crazy cat mom, fashion lover, CEO boss babe, and total perfectionist (a blessing and a curse)! Brandon is the tall and bearded, laid-back, sports enthusiast that Shannon describes as "the most fun and positive person" she's ever met.
---
---
Our Wedding Style Is:
Our Wedding Photography style is what we describe as "well-rounded", while leaning towards the Editorial Photography realm. We love creating images that look like they're out of the pages of a magazine (and we have had our work featured in magazines too, so fun!), while still making sure to capture fun dance shots, bloopers, and the most loving and touching candid moments. Our editing style is true to life "with some dirt on it"…classic, but with a little edge. Most of our couples will tell you that most of their images laughing are from us cracking jokes and that you don't have to be a model for us to pose and direct you into perfectly wonderful moments!
Our Personality Is:
We have so much in common with our personalities!! We both love to dance, have a great time, and are both the ultimate extroverts! We're the couple that dances in the kitchen and will travel anywhere to cross something off Shannon's Photography "bucket list". We have a saying on trips, "no bad decisions". We plan very little and just focus on having a great time, and it always works out! Where do we differ? Shannon has a huge heart for animals and has always wanted to live on a farm but in the heart of downtown. She's a city girl who has an incredible drive to succeed and to give her very best to her couples! Shannon also loves fashion, architecture, and art! Brandon is laid-back, and one of the most confident and charismatic people you'll ever meet! He loves sports, going on new adventures, and is the guy that is literally just good at everything! He gives the best hugs to all (no bias here!), and truly lives his life with the idea that there is never something that can't be fixed, and never too much positivity.
---
What Inspired Us to Start Our Business is:
I (Shannon Dewitt) originally started Dewitt for Love as an answer to a question. The question was, "what could I do that I feel would keep me happy for the rest of my life?" I was in a corporate job that just didn't seem to fit my creative brain, and I decided that feeling unfulfilled forever just wasn't an option! So when I got introduced to Photography more before and after our own wedding, I started to practice and learn more about the craft. By 2016 I had put in my notice and hit the ground running! Since then I have brought in my husband, Brandon, who has what I call a "documentary style with a sense of humor". I love seeing his images from Weddings when we get home…they have so much feeling. And that's always what we strive to portray!
---
We Love Being a Part of the Wedding Industry Because:
We love photographing weddings because they are such an incredible accumulation of joy, love, and a damn good time!! You'll often find us shimmying around the dance floor while shooting Reception photos, laughing with your Wedding Party, and giving your parents a sweaty hug goodbye at the end of the night. For us, the more involved we are, the better we know how to serve you best, and we are so lucky to have couples who treat us like one of the family! We aim to give everyone permission to be themselves on your day…leave the "making you look good" part to us!
---
What Makes Our Business Stand Out From Other Vendors Is:
What makes our business stand out from other photographers is our commitment to allowing our couples' personalities to shine, while creating a great mix of Editorial, Candid, and Romantic imagery! You'll never catch us without a smile on our faces, and doing everything we can to make sure you and your family and friends are completely comfortable in front of our cameras! We're often told that Wedding guests and family members talk about the "positive vibes" we brought to the day, which is the ultimate compliment! Remember, your photographers are around you all day, so it's important that our top priority is to create a fun and stress-free environment…then the most wonderful images to follow!
Creating editorial images that look like they're out of a magazine are our absolute favorites to create! We love finding beautiful ways to incorporate the feeling and styled elements of your day to create a stunning story! Capturing real emotions and unexpected moments during such a hectic day are also some of our favorite shots to deliver!
---
One Thing Most Couples Would Be Surprised to Know About Us Is:
We're just the weirdest people ever! Haha! We often freestyle songs about our cat, learn dance moves all the time and hope for the day we'll be able to use a flash mob for something, and we sit on the same side of the booth. I KNOW, I know it's a polarizing issue but it's just how we roll! We're best friends and love being able to work together while celebrating love on a weekly basis!
One of Our Non-Wedding Passions Is:
Brandon and I both love traveling together, listening to music, and dancing! Brandon loves playing sports, and I have always loved musical theatre!
---
Our Pricing:
Full wedding day pricing begins at $4,400 for 8 hours, with most couples spending $5,000-$5,500 for 10 hours on average for wedding coverage & engagement session.
---
Our Associations/Awards:
Associations:
Babe Crafted, Marry Me Tampa Bay, Professional Photographers of America, Every Last Detail V-List Member
Awards:
The Knot's Best of Weddings 2018, 2019, 2020
Wedding Wire's Couples' Choice Awards 2018, 2019, 2020
Nominations:
Best of the Bay 2019
Best of the Bay 2020
Published in:
Martha Stewart Weddings
Green Wedding Shoes
The Knot Magazine: Florida (Fall/Winter 2020)
The Knot Magazine: Georgia (Fall/Winter 2019)
Our Love In Color Magazine (Fall 2020)
Wedding Wire
The Knot
Celebration Society
Blossom Bride
Something Turquoise
Muna Luchi Bride
Love Inc
Belle the Magazine
Burnett's Boards
Daily Dog Tag (Engagement Session with Pups!)
Southern Motherhood
Inspired by This
---
Special Offer for Marry Me Tampa Bay Readers:
$100 off a Boudoir Package
---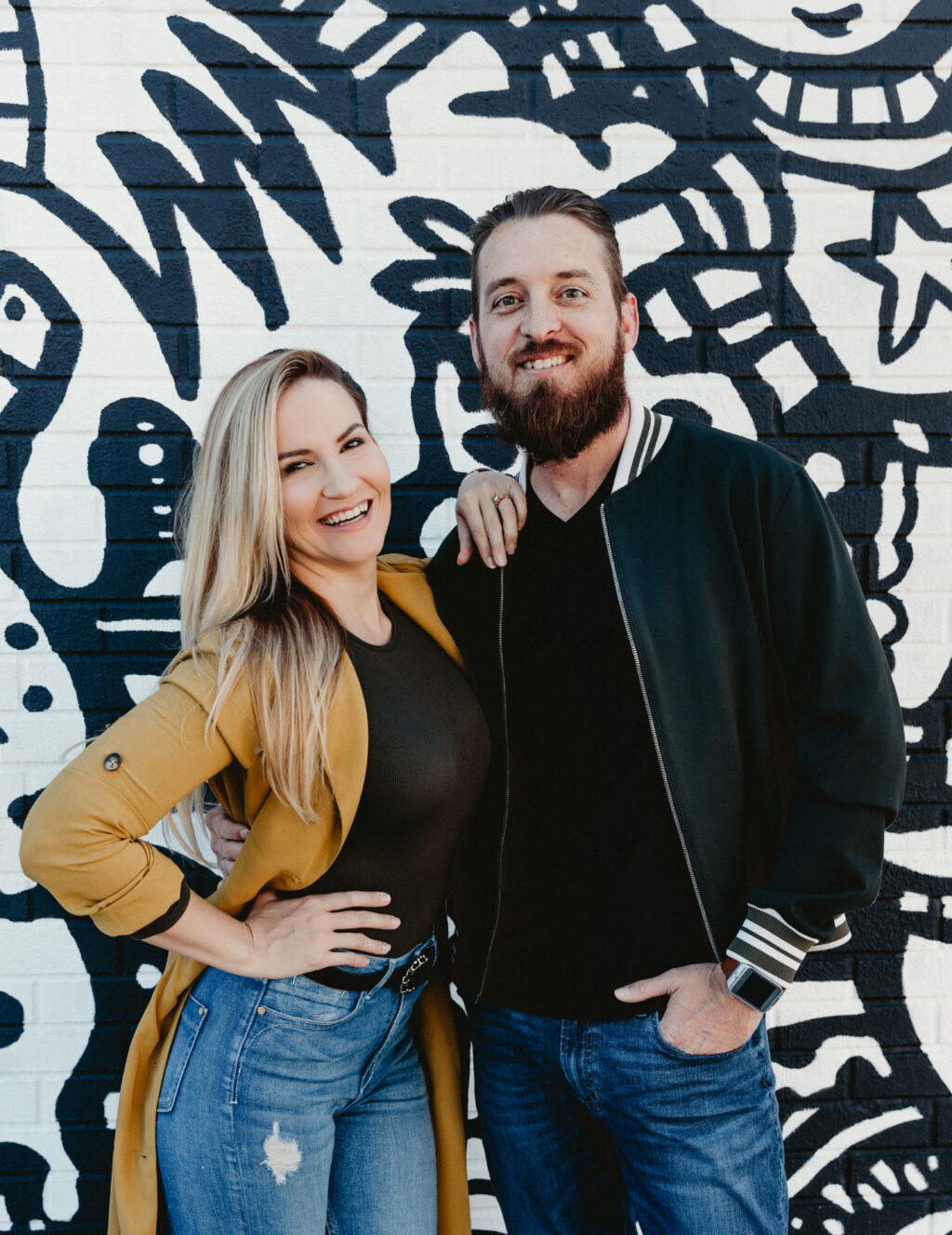 Meet Shannon and Brandon Dewitt
I (Shannon) am a fashion-loving, slightly zaney, super creative person. Throughout my life I've always gravitated towards all things artistic; from musical theatre, to sketching, to costuming. I have always been a jack of all trades but feel that I've found my home in Photography. It has allowed me to continually learn and create without ever feeling "done". I love to laugh and always wanted to be voted Class Clown. I have a degree in Psychology from USF…which oddly enough really comes in handy on wedding days, not to mention this year! :)
Featured Wedding Photographer: Dewitt for Love Photography Reviews from Marry Me Tampa Bay Couples:
Marry Me Tampa Bay curates the below reviews from real couples whom we've personally interviewed. As Tampa Bay's most trusted wedding planning resource, these reviews are 100% accurate and aren't created by fake accounts.
---
---
As Seen on Marry Me Tampa Bay