Together with my fiancé Ryan, we are professional Photography and Videography duo based in Saint Petersburg, Florida. We have a studio in Tampa, and also offer boudoir, family, and maternity as well. Some highlights of our packages include a complimentary engagement session, a print release, and all of of packages are all-day. It is important to us that we always capture all of your moments, from the Big ones like First Looks to First Kisses, to the small in-betweens and moments you may have missed. That is why our packages are all day (We also really love receptions and watching everyone dance and have fun!). All of our packages include over 1000+ edited photographs, and you get both of us, every time! This is both of our full-time jobs, and we only do a certain number of weddings each year to ensure your wedding day is our top-priority.
---
---
What We Offer:
We offer photography and videography. In studio and at your favorite locations. Weddings, engagements, boudoir, maternity, and family.
---
Our Wedding Style Is:
We consider ourselves true to color and dramatic. However, all lighting situations are different and we shoot accordingly. So your gallery may have some more light and airy, some dark and dramatic, some with straight flash and some utilizing off-camera flash. We like to stay consistent but also versatile and are comfortable in all lighting conditions. 
Our Personality Is:
We are relaxed and laid back, definitely not type A's. We love cues for posing to get natural reactions while also being that fly on the wall capturing those spontaneous moments.
---
What Inspired Us to Start Our Business is:
I always had a passion for photography. My fiancés family bought me my first mirrorless camera over a decade ago, and from there I just start taking photos of everything, and anything. I watched everything I could find, I went to workshops and practiced/worked with other professionals. This grew and I started taking photos of friends and families, then maternity and engagements, and finally started doing weddings on my own. Once I started shooting weddings, I was hooked. The days are fast-paced, lots of nerves and every other emotion. It is absolutely amazing to be there on one of the greatest day of peoples lives. I look at Photography as being priceless. My fiancé's parents have both passed on, and I know not having them at his wedding will be very hard.  I think about the people that are here that may not be in the future. I don't take that responsibility lightly and want to preserve all of these moments forever, timelessly.
---
We Love Being a Part of the Wedding Industry Because:
Energy, Passion, Fun, Dancing. We love it all!
---
What Makes Our Business Stand Out From Other Vendors Is:
We offer high quality photography and videography, and are able to save couples a lot of money because we do it as a team. We also try to makes things super easy for our couples. Not only can we take care of all your photography needs, but our packages are all all-day, so no worrying about time constraints and things like that. Every session you get a print release to print all your favorite pictures. We also don't count photos, we deliver the best images edited in a shareable album. 
---
One Thing Most Couples Would Be Surprised to Know About Us Is:
We once drove from Florida to California 5 times in one year. The reason? Because we wanted to bring our standard poodles along while we traveled and worked. We would bring them along everywhere if we could!
One of Our Non-Wedding Passions Is:
Coffee. We will spend more time looking for great coffee when we are visiting new places then we will finding food or things to do!
---
Our Pricing:
Our photography packages start at $4k, includes a complimentary engagement session, two photographers, and all-day coverage. Photo and video is competitively priced for all budgets, starting at $5k for all day coverage with an engagement session included.
---
Special Offer for Marry Me Tampa Bay Readers:
10% off any package for Marry Me Tampa Bay readers!
---
---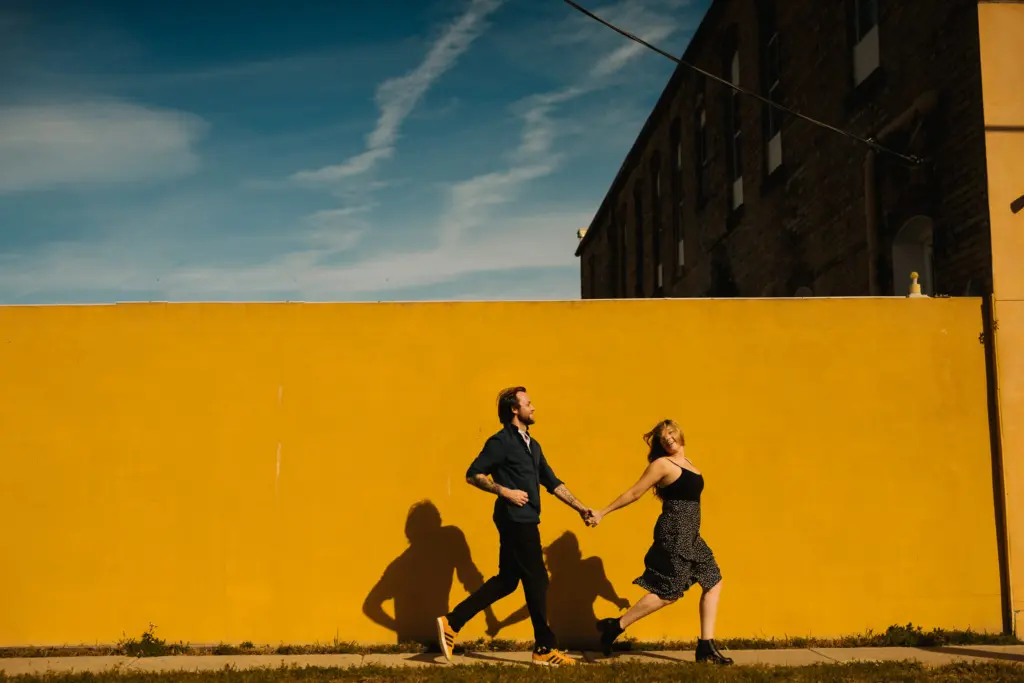 Meet Ryan Cronin & Sabrina Massmann
I am born and raised in St Petersburg, Florida. Ryan outside of Philadelphia. He is a huge Eagles fan. We met while he was attending college at USF working at the Yacht Club in downtown Saint Petersburg. When we aren't doing something photography related, we are usually drinking coffee or hanging out with our 8 year-old daughter and poodle. We are both cinephiles, we love everything cinema related and also collect movie posters. 
Website
3215079856
---
---
---