Scott of Apple Blossoms Floral Design was one of the first wedding florists to partner Marry Me Tampa Bay. I had driven by his South Tampa floral shop on W. Kennedy Blvd hundreds of times, seen his work and just knew he would be the perfect fit for our wedding blog and planning site.
Over the years, Scott has been a great resource; he has always been there to answer questions, provide insight and selflessly help Marry Me Tampa Bay flourish.
Scott mentions below that his high level of customer service is what makes Apple Blossoms stand out from the competition, and we've experienced this firsthand with the compassion and support he's shown us.
When I participated my first bridal show, I reached out to Scott, who provided the beautiful wedding centerpieces for my booth. He put his faith in my start up blog, which I'm forever grateful.
Fast forward almost three years later and again Apple Blossoms is there to support Marry Me Tampa Bay's next big venture: speed networking for wedding vendors, by providing their beautiful florals for our industry event.
Not only is Scott a wonderful florist, who is well respected within the industry, but also a successful small business owner who wants to see others succeed. All amazing qualities to have in a vendor for any Tampa Bay's couple wedding day.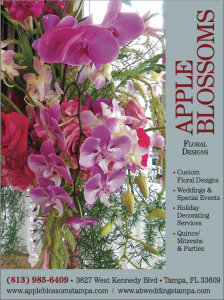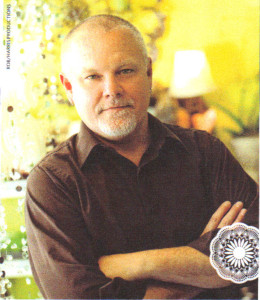 What inspired you to start your business?
I have always wanted to own my own flower shop for as long as I can remember. I grew up in a family with a small business, and I pretty much knew what it was going to take to own and run a business. I have been in the floral industry since the age of 15.
Where do you get your inspiration?
I find most of my inspiration from nature. I love texture.
As a kid, I spent many weekends at our family hunting cabin in Northern PA in the mountains, in the middle of nowhere. It was always an adventure walking the mountains and trails, seeing all the wonderful textures and flowers that grew scattered here and there.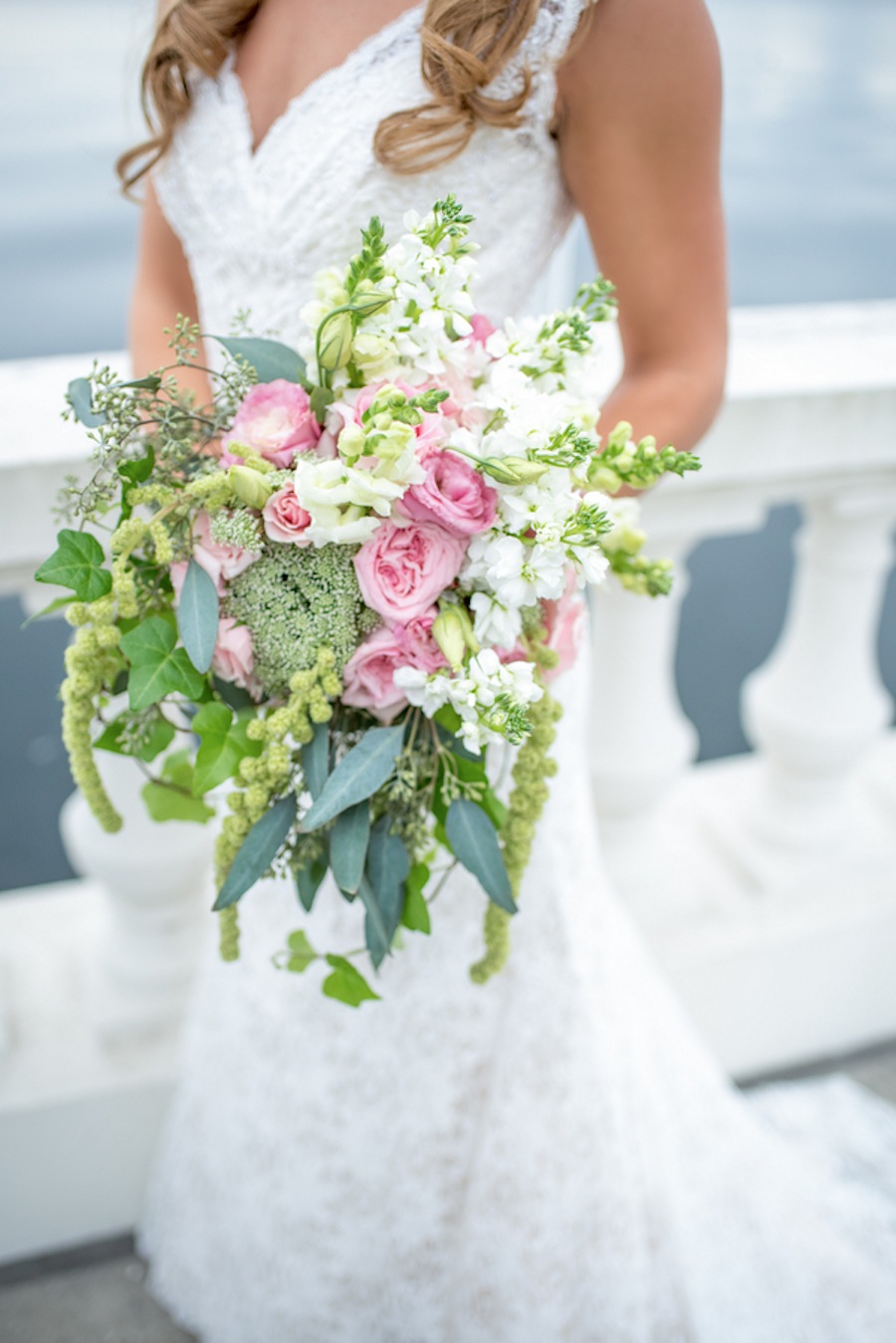 Champagne, Ivory and Gold "Secret Garden" Inspired Wedding | Photo: Caroline & Evan Photography | Florist: Apple Blossoms Floral Design
What makes your business stand out from others in the same category?
I believe it's our customer service. The customer always comes first.
As for our retail end, we offer 2-for-1 cash and carry wrapped bouquets every day. We have a great following of customers that just love this. They can have flowers in their homes all year round at a very affordable price. It moves our flowers, which means they are always at their freshest.
What is one of your favorite things about being a wedding professional?
The relationships we build over the process of a wedding. Helping a bride feel at ease. Many brides arrive on the edge, because they have no idea of the names of flowers for the most part. They are scared.
Once I sit down with them with all my tools, as well as the real thing I pull from the cooler, they are so excited and relaxed when they leave the consultation. It's even better yet when you walk in the hotel room with the bouquets and the bride grabs you and hugs you. It's wonderful to just blow them away with the flowers.
Navy Blue, Grey & Pink Waterfront Tampa Wedding | Photo: Limelight Photography | Florist: Apple Blossoms Floral Design
In your opinion, what is a MUST HAVE at every wedding?
I have two. First would be a send off. This brings the wedding reception to an end. I miss the days of the send off and the bride and groom getting in a car with tin cans attached to the back, while driving through town blowing their horn announcing their marriage. I often mention it to brides. I even tell them that if they are staying in the hotel they are holding their reception to rent a car to take them through town just to get away for a bit and then come back to the hotel.
The other one must have is a wedding planner. A wedding planner will not only help the bride be more relaxed throughout the day, they are very helpful in making sure the entire day and night runs smoothly.
What is the best piece of advice you can give to a bride who is searching for a wedding florist?
Do your homework. Search out referrals from friends and family. Don't be afraid to ask for references from your florist.
Don't overwhelm your florist with 100 pictures of bouquets and flowers you collected on your Pinterest boards. Limit yourself to two or three favorites. Don't set your heart on flowers that may not be in season. Many flowers are available all year long, but depending on seasons around the world, the flowers may be coming from places like Spain, Australia, New Zealand, Israel, etc., which can really increase the price of the flowers tremendously.
Also don't plan your wedding on a major flower holiday like Valentine's Day, Mother's Day, etc. when flower prices are higher.
What are you most excited about for 2015?
Our new shop. It's much different than our old shop. So far since we re-opened our shop on January 5th next door to our old location our customers and clients love it. We have taken on a more European feel. I was told by a friend that it reminds them of the flower shops in France.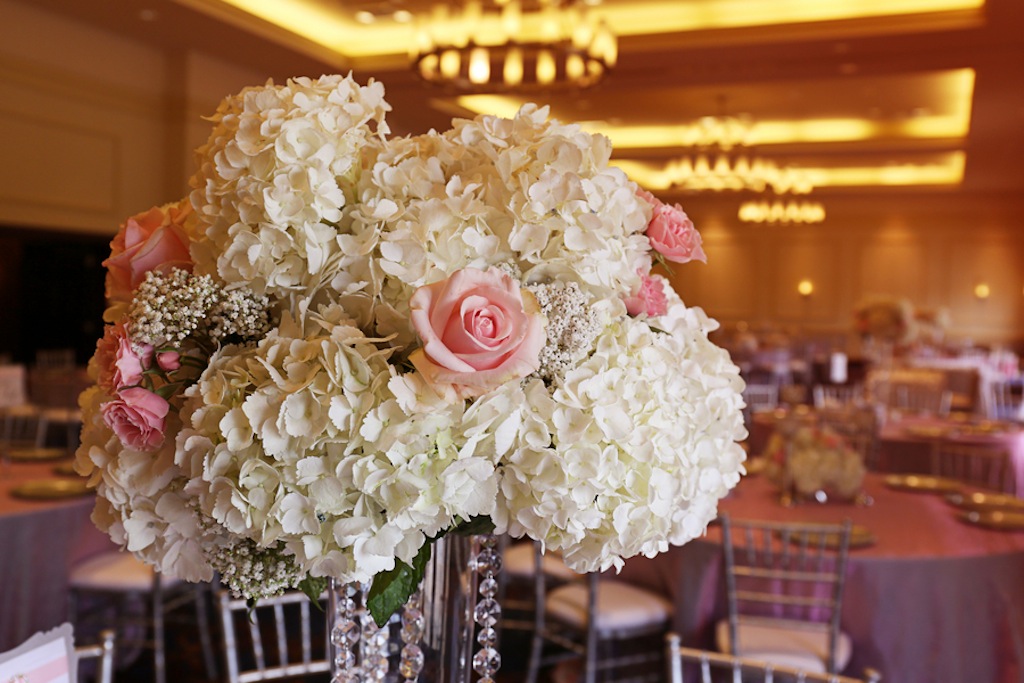 Romantic Blue, White and Pink Downtown Tampa Wedding | Photo: Heather Rice Photography | Florist: Apple Blossoms Floral Design
What is one thing most brides would be surprised to know about you?
Even though I have been in the floral industry for more than 32 years, I have a degree in Interior Design from The Art Institute of Pittsburgh.
What is one of your passions, non-wedding related?
Gardening. If I were not a florist, my second choice would be a private gardener for an estate. I love gardening. I grow my own veggies, herbs and flowers at my home. I have always had a fascination with plants. I guess that's what really started me out in this industry.
What is one of your most memorable moments as a wedding florist?
There are many. It's hard to choose. I would have to say a wedding that I did back in PA. The ceremony was at a large Catholic Church and the reception was at the Hotel Hershey. It was the largest wedding I had ever done, and the flower shop I worked for for that matter. The mother of the bride wanted an aisle carpet in the church, so she purchased carpet. I had to secure it at the start of the aisle with double faced tape. When we went to remove it, the tape stuck like glue from all the guests walking on it. I spent 30 minutes during mass on my hands and knees scraping the tape off the stone floor.
View more Apple Blossoms Floral Design Weddings
Website | Facebook  | Twitter | Pinterest | Instagram