Maybe I'm biased, but I love a Downtown Tampa wedding. No matter what the theme, the city skyline and character of Ybor City makes any wedding day shine.
Rebecca and Michael's romantic Tampa wedding began at Sacred Heart Catholic Church, a jaw dropping wedding ceremony location, with its regal architecture and stained glass windows.
The couple contrasted their traditional ceremony with a stunning portrait session by Heather Rice Photography in Ybor City, complete with a vintage, antique car.
To end the evening, they pair celebrated at the waterfront wedding venue, Sheraton Riverwalk, with an elegant pastel blue, white and pink wedding reception.
Marry Me Tampa Bay preferred wedding florist Apple Blossoms Floral Design created stunning white and pink wedding bouquets as well as high and low rhinestone draped centerpieces for the reception.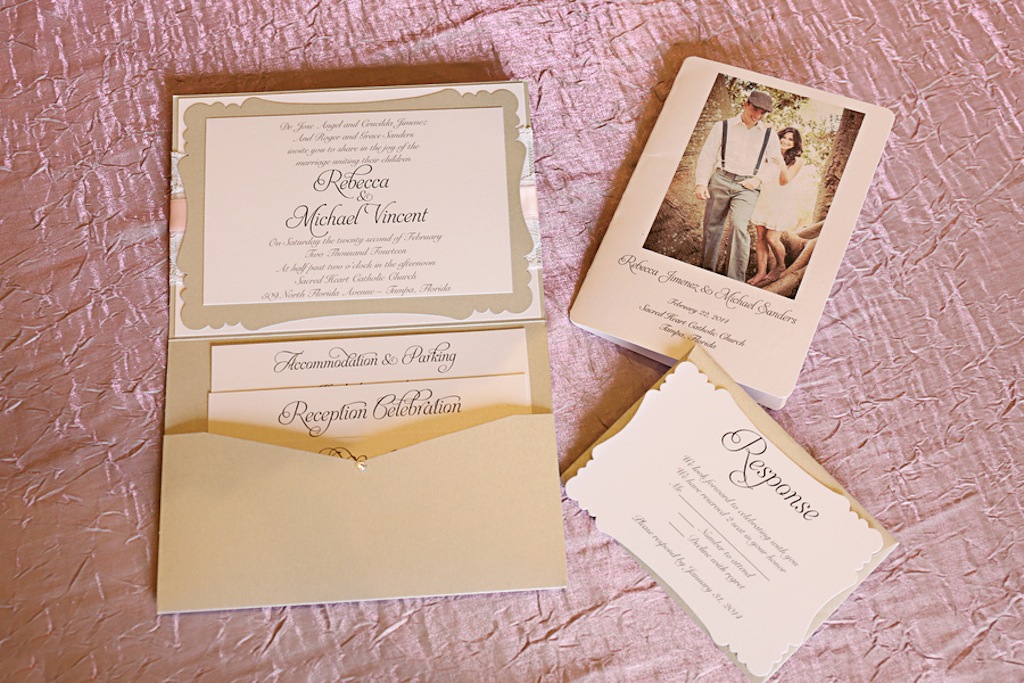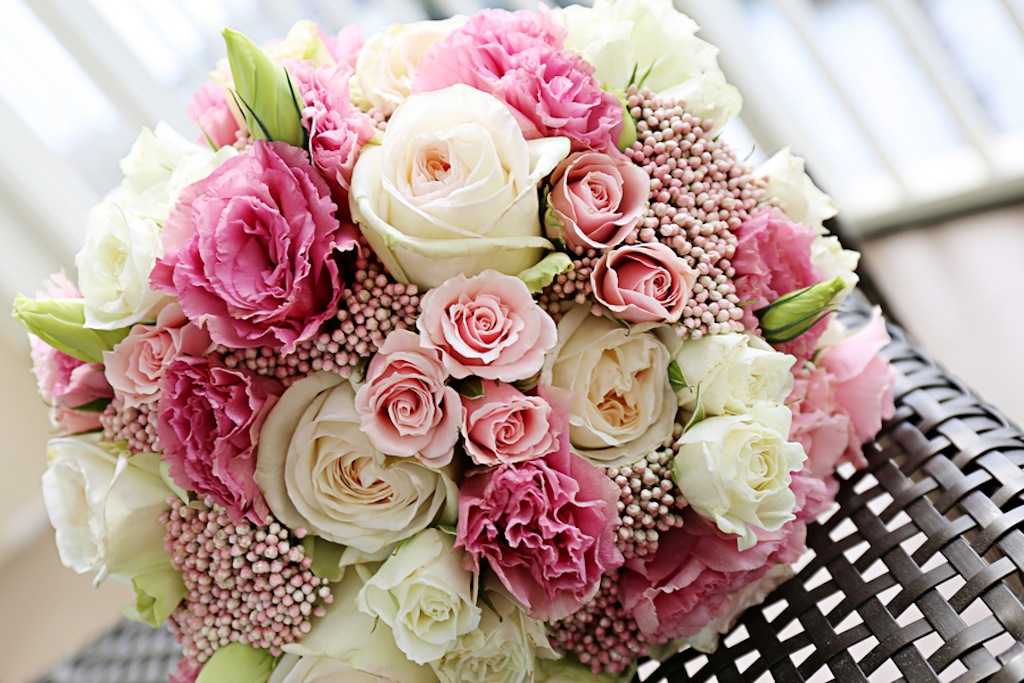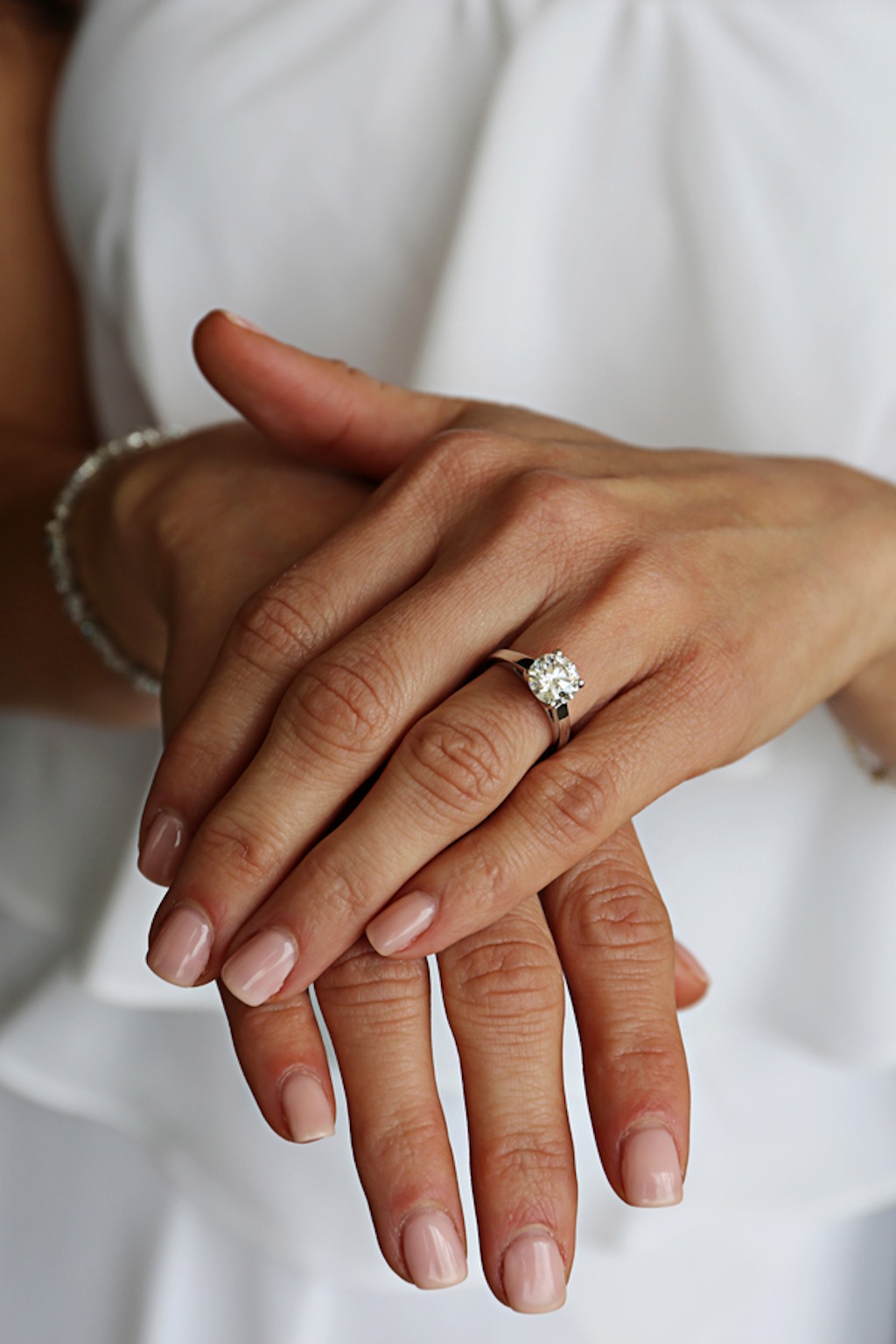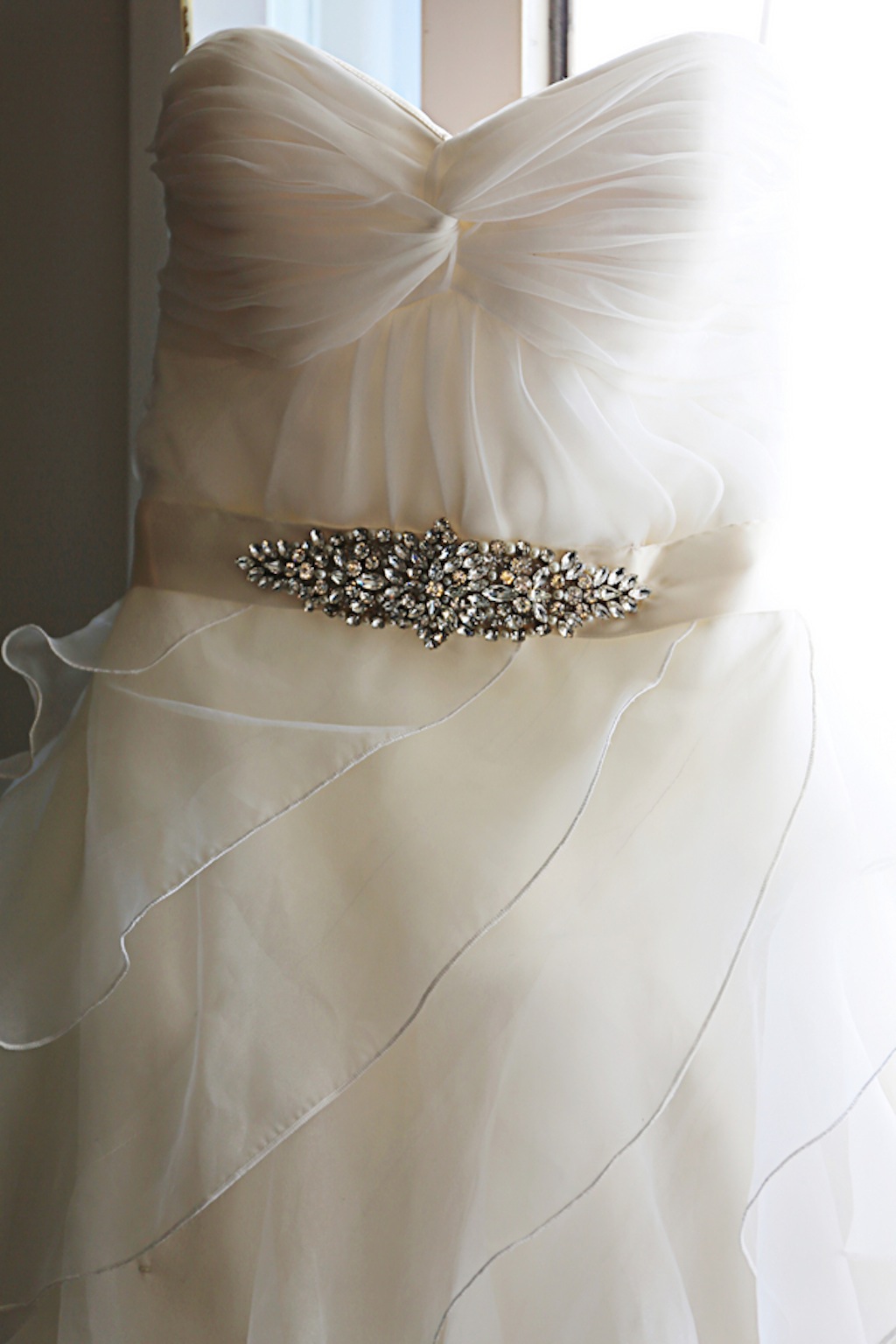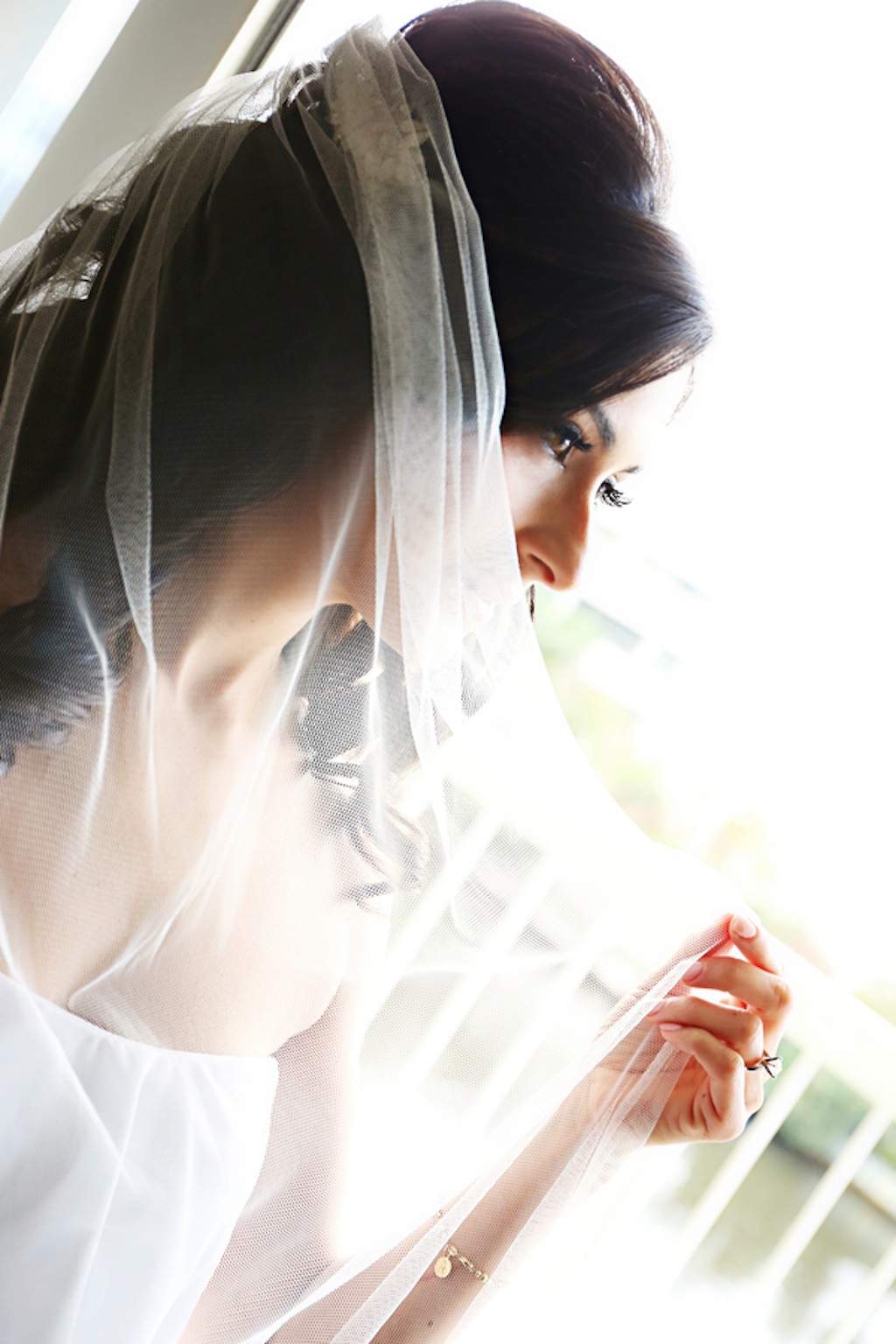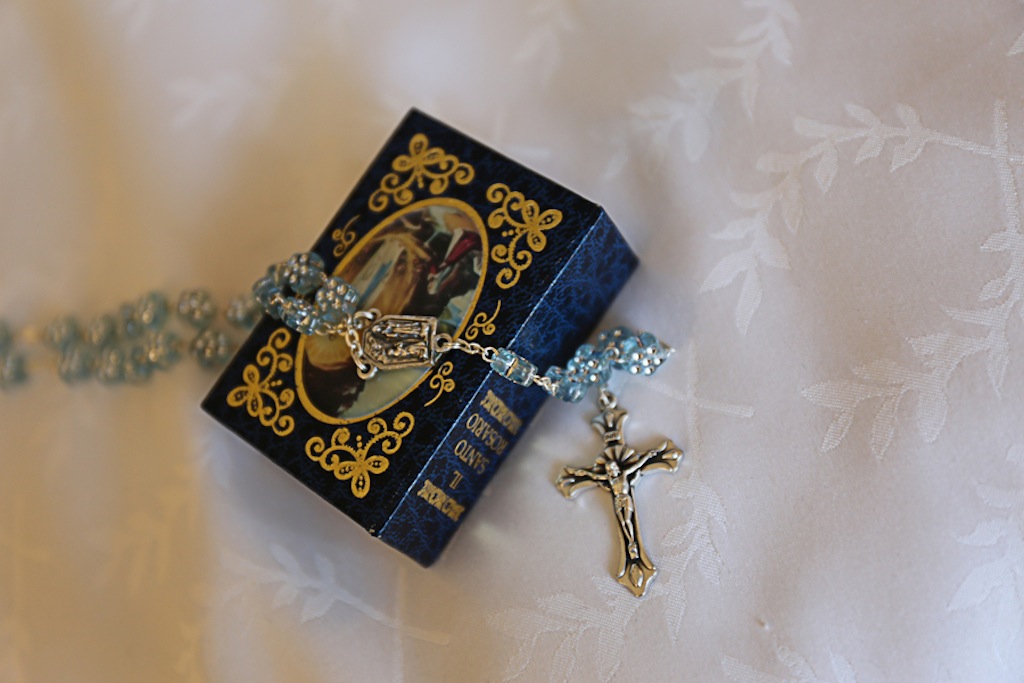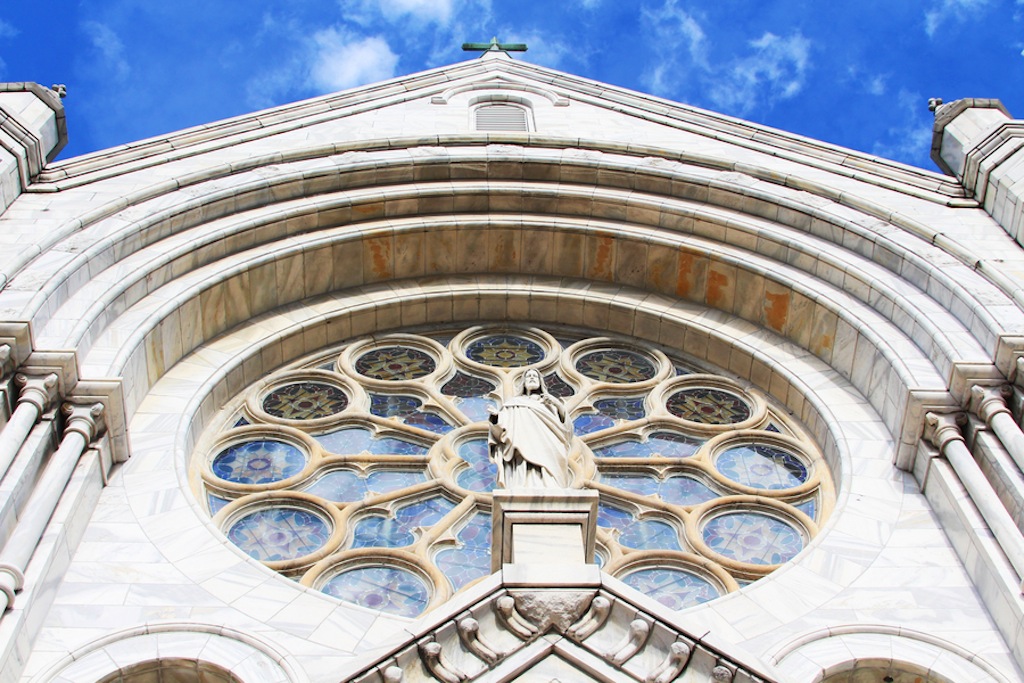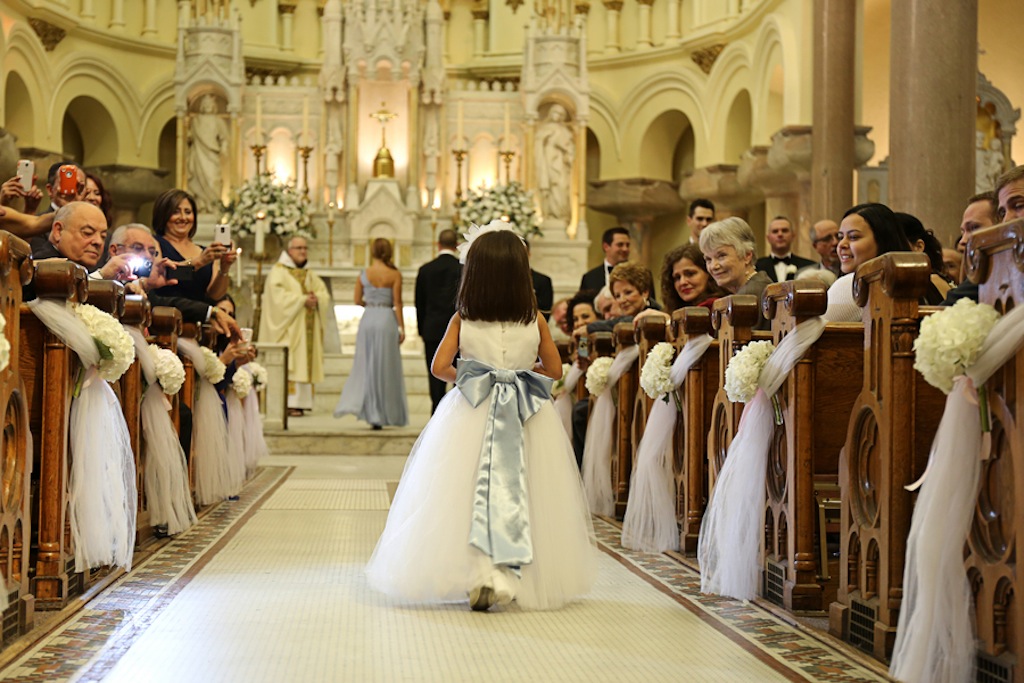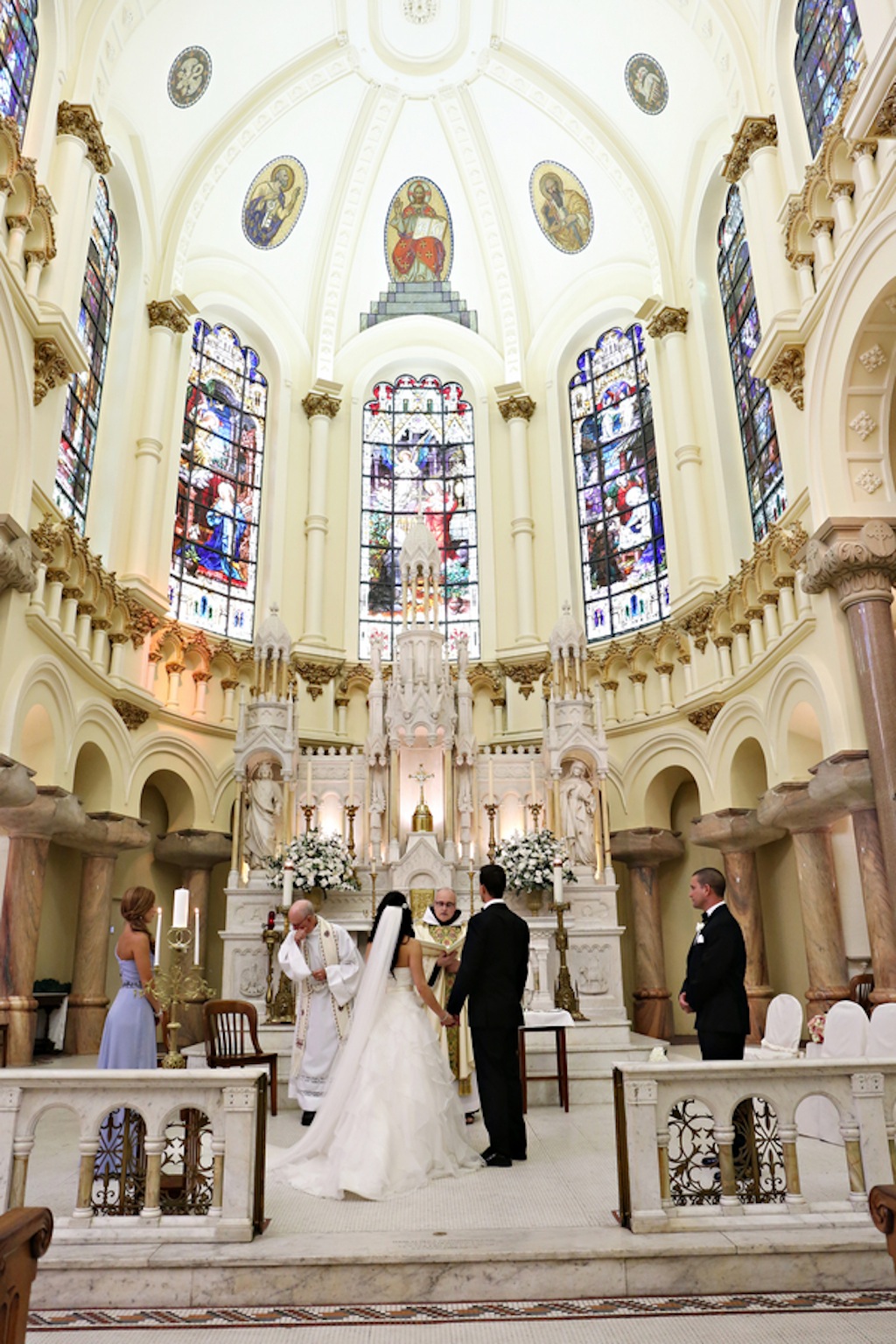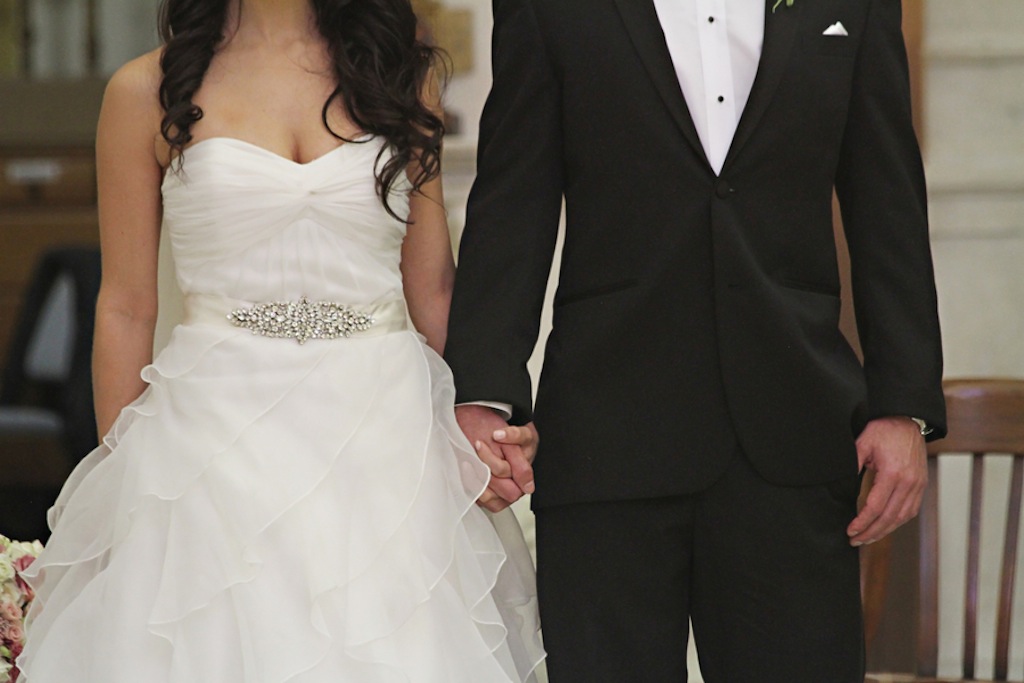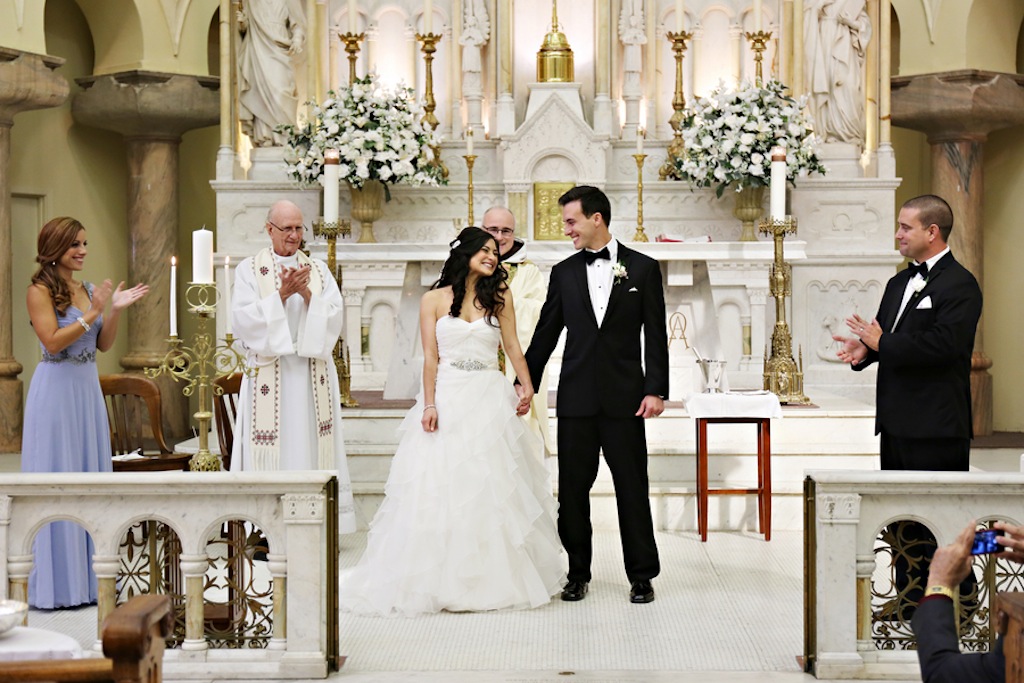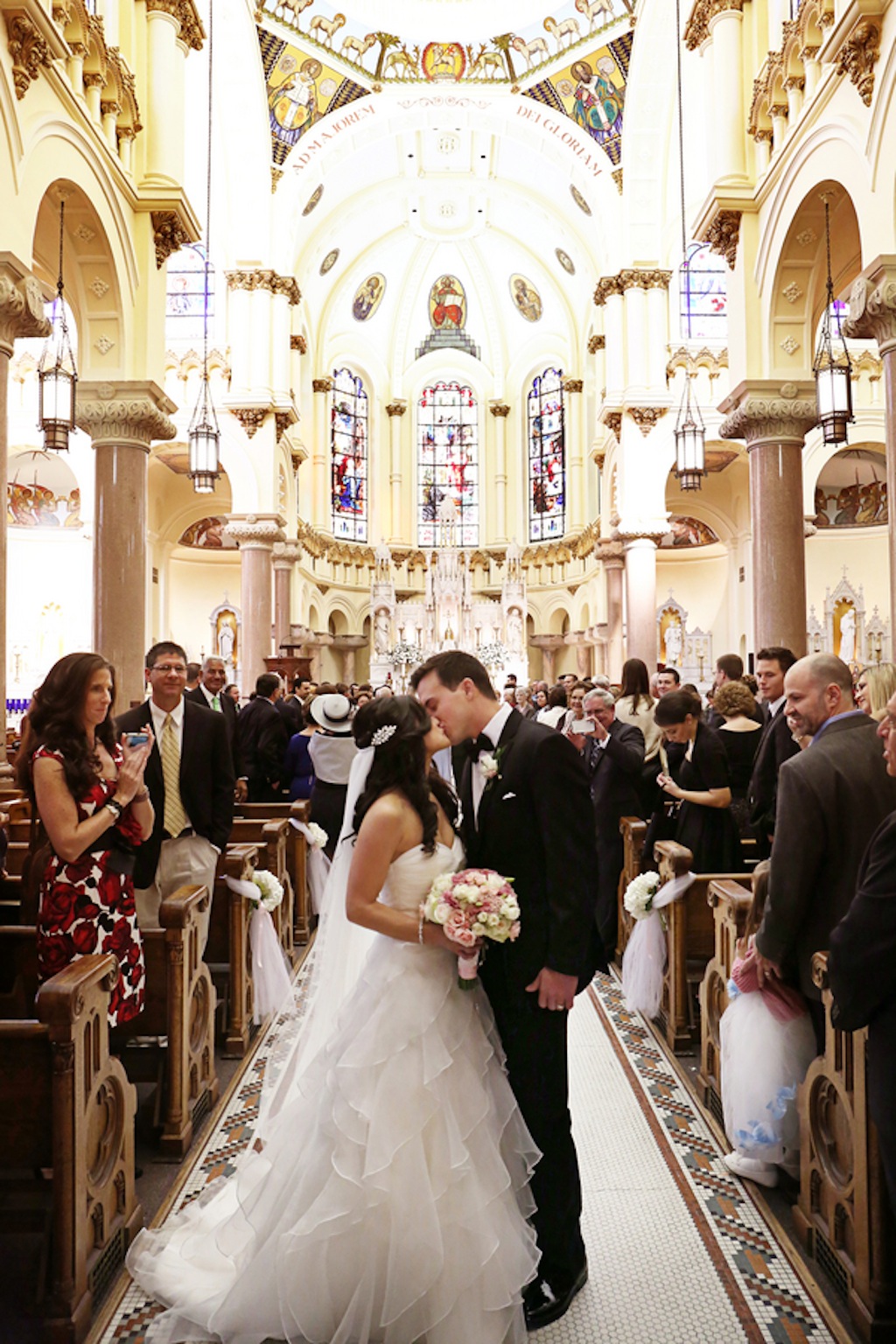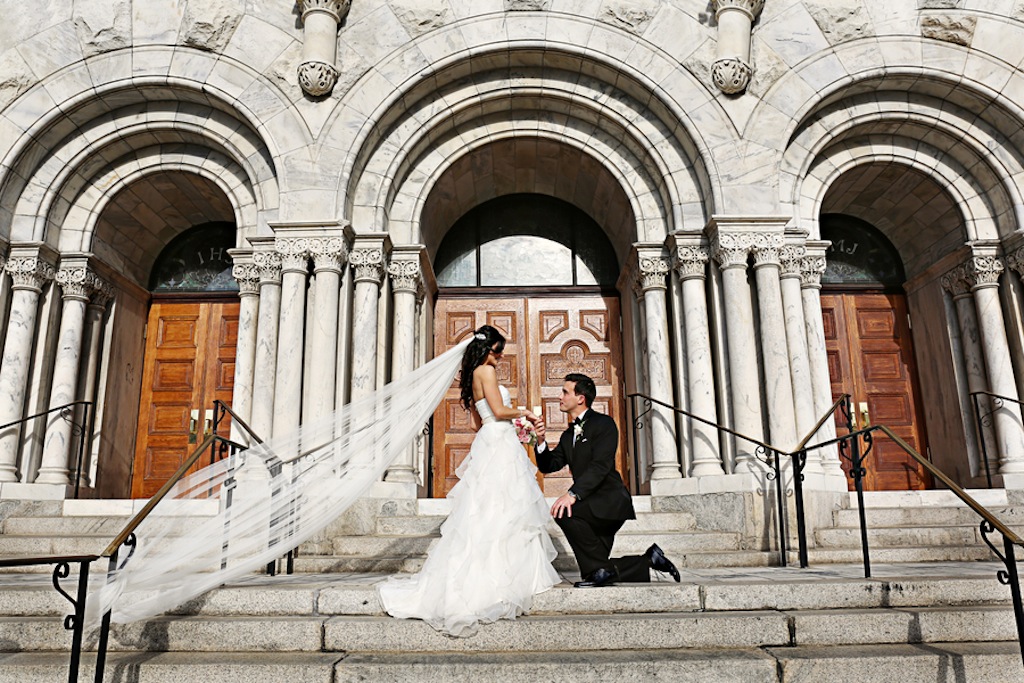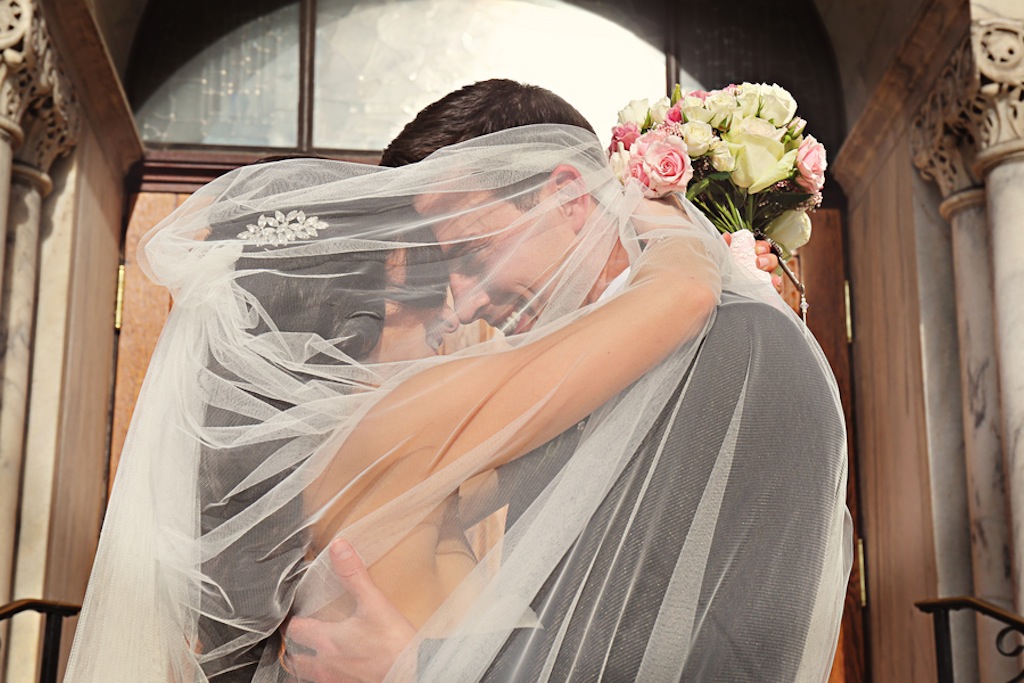 The Proposal:
On October 27, there was a Halloween party for Tampa General Hospital, and my future husband at the time came unexpectedly to the party with mutual friends. He was dressed as Bruce Lee, and I was dressed as a literal gold-digger: gold dress, hard hat with a light, and a pick axe! My husband said he knew at that point in time that he was hooked. It was magic from that point on.
He. unbeknownst to me, got an engagement ring on Valentine's Day and held onto it until he could ask my father for permission. My father only speaks Spanish, so my husband had to translate everything he wanted to say and practiced for weeks how to say it. He finally got his chance to ask my father (which is a whole different and very funny story on its own) and proposed to me on Easter morning.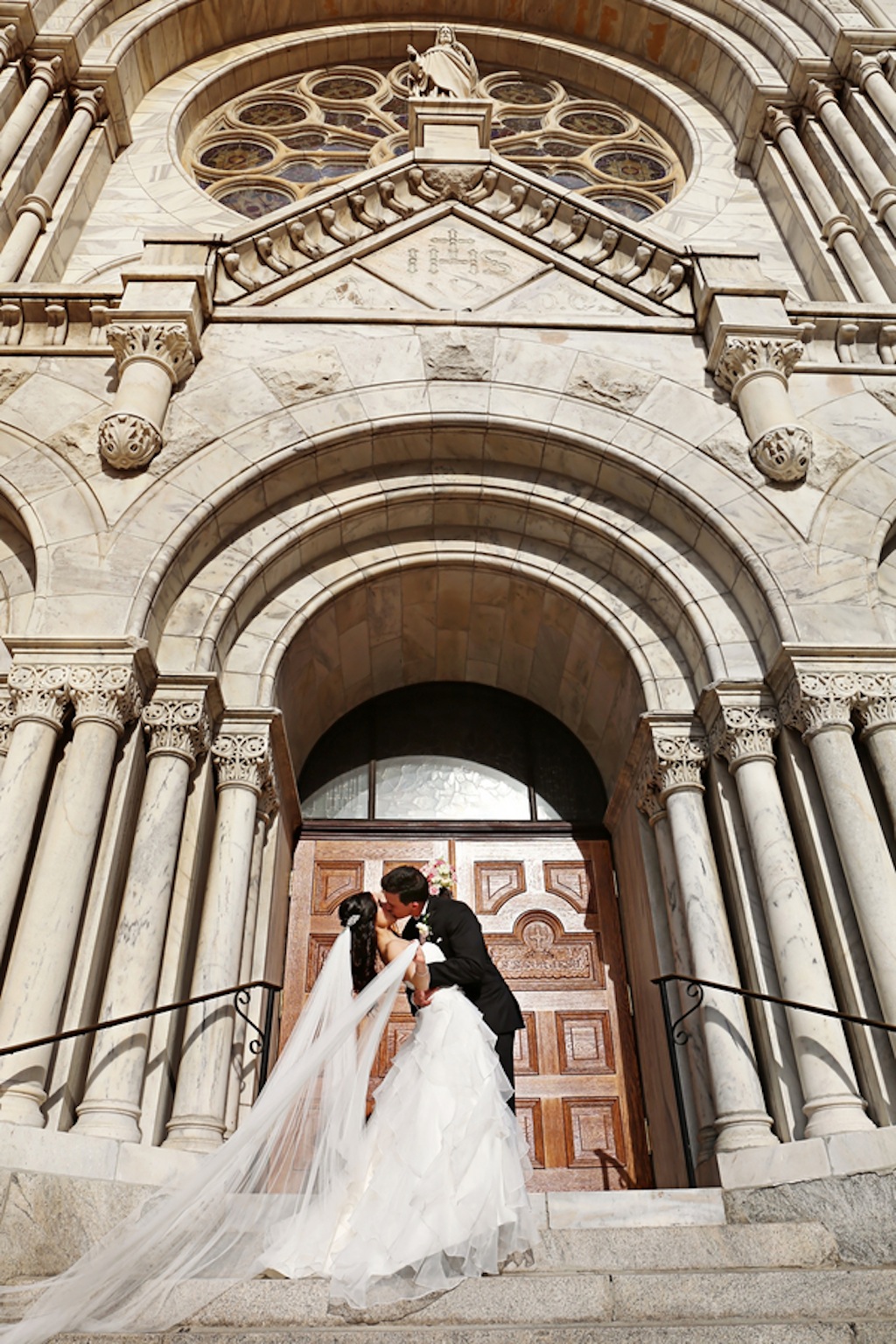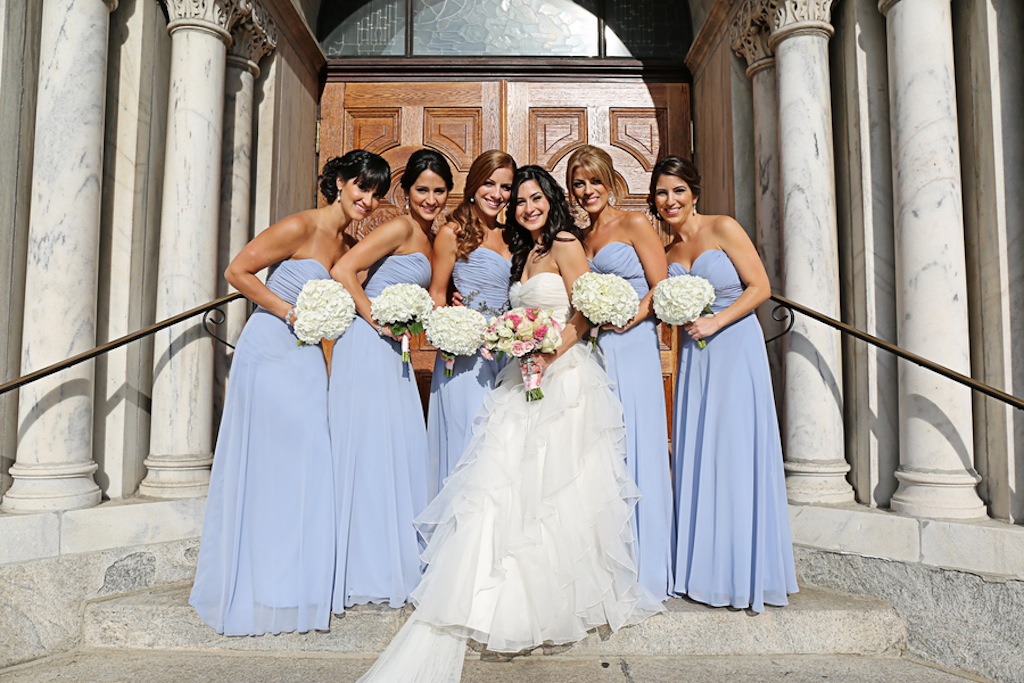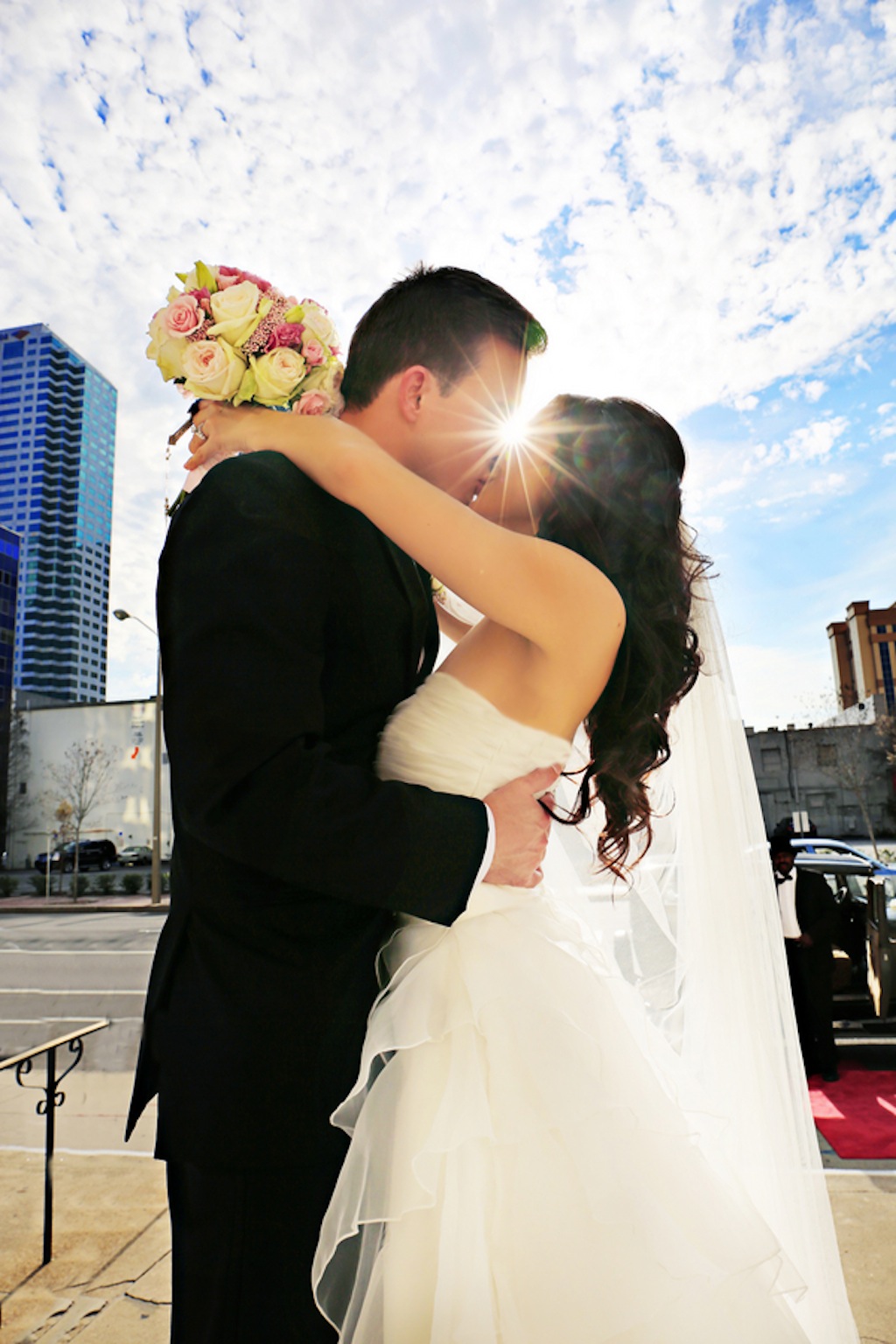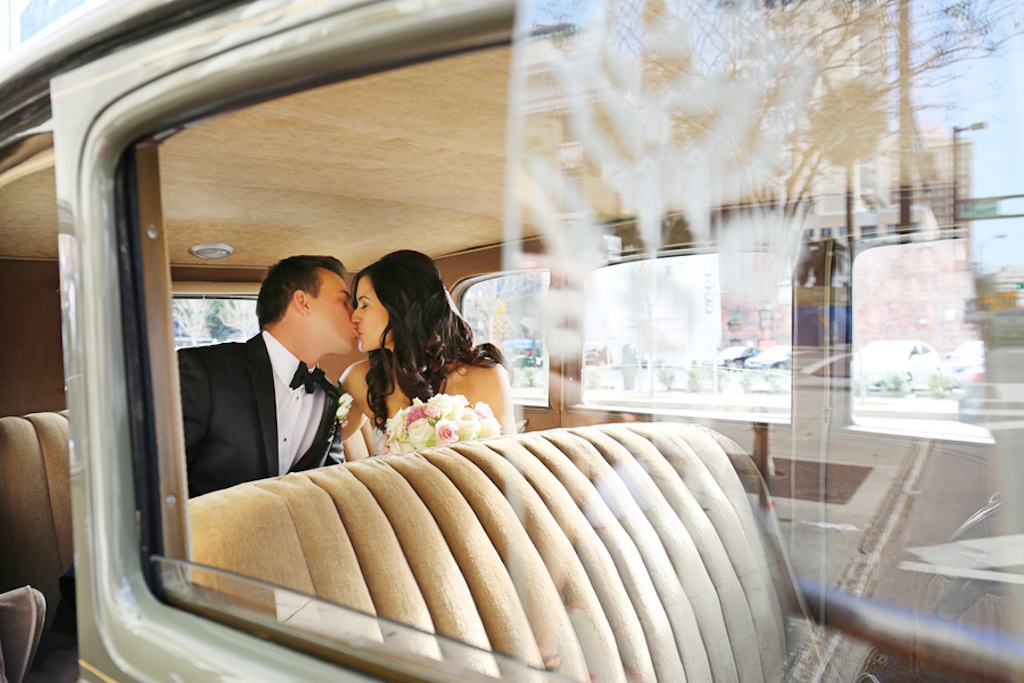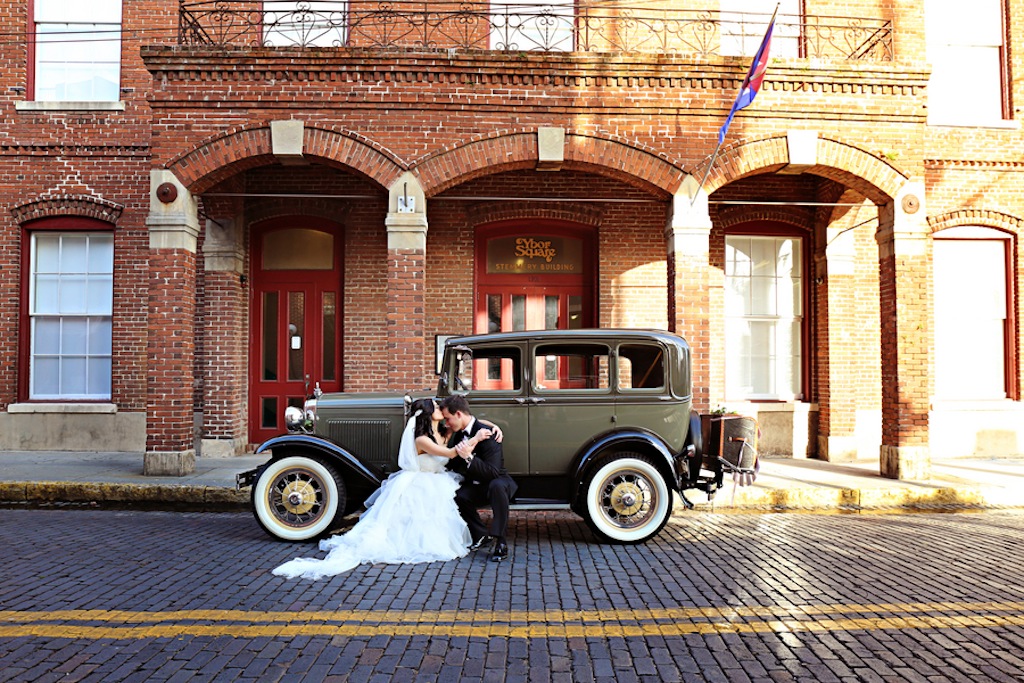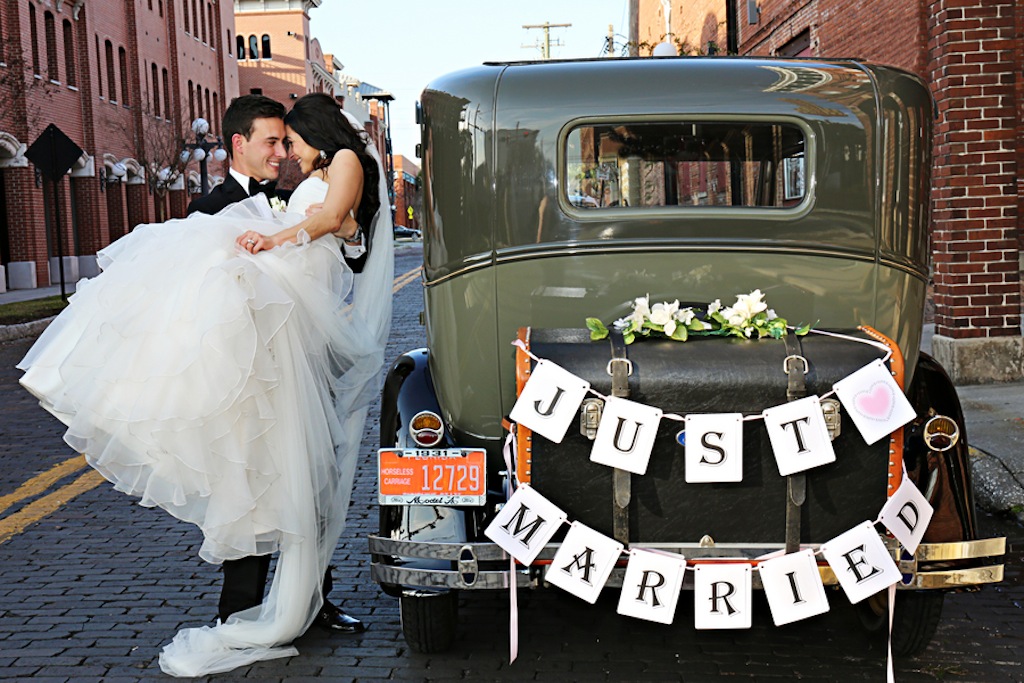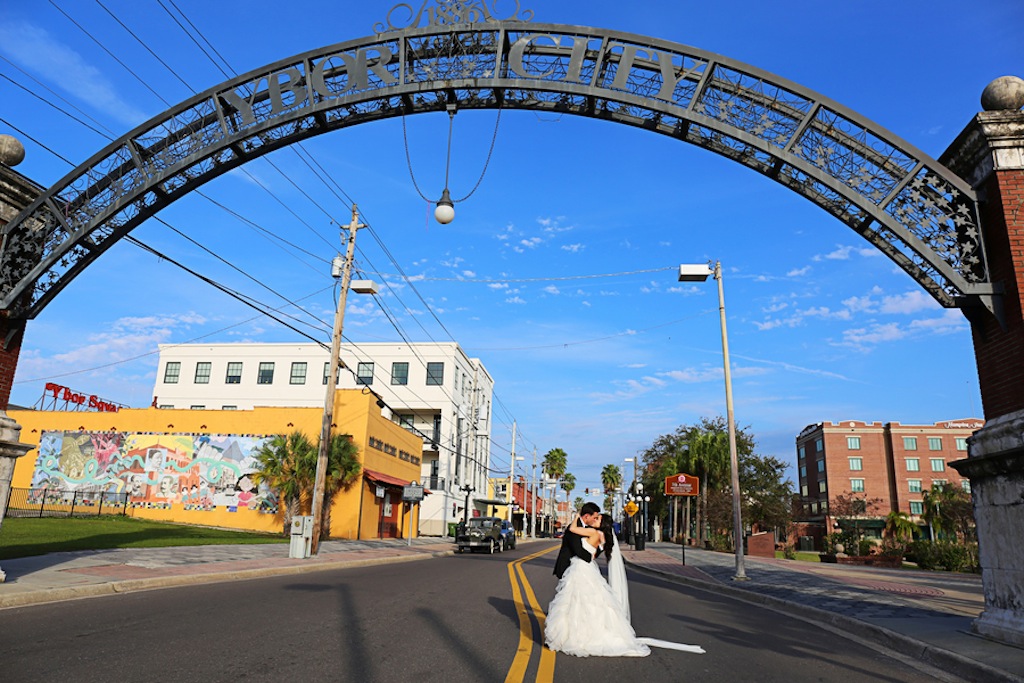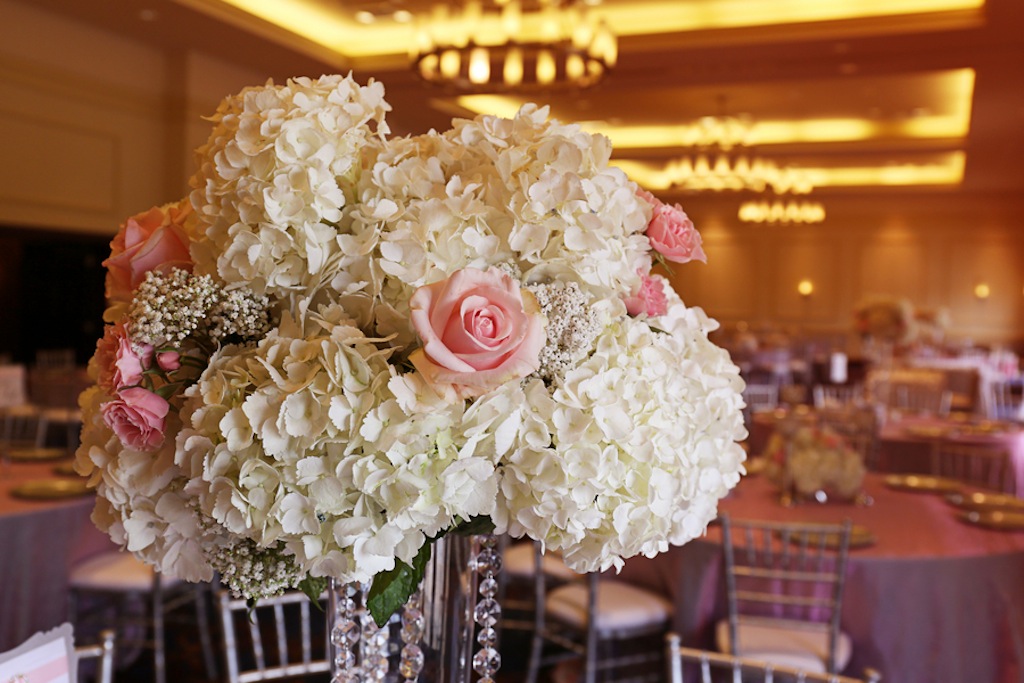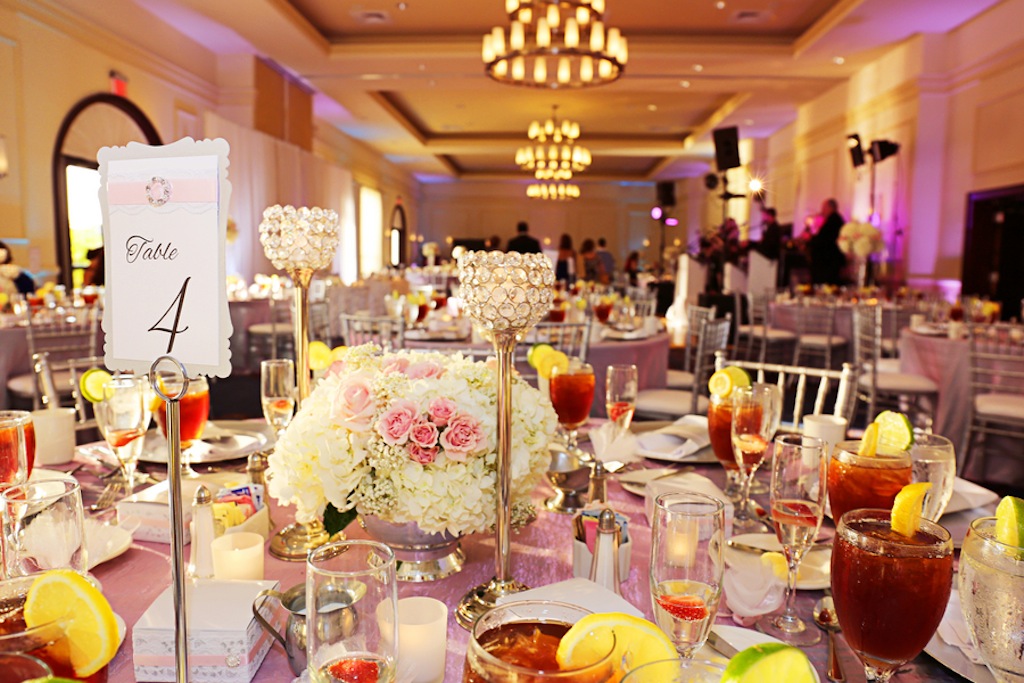 How would you describe your theme? 
We chose a classic, romantic theme. Our colors were powder blue, white, light rose and silver. 
What did you look for in your wedding florist?
We looked for someone who would understand our vision and could re-create it. For this reason, we chose Apple Blossoms Floral Design.
MORE: APPLE BLOSSOM FLORAL DESIGN WEDDINGS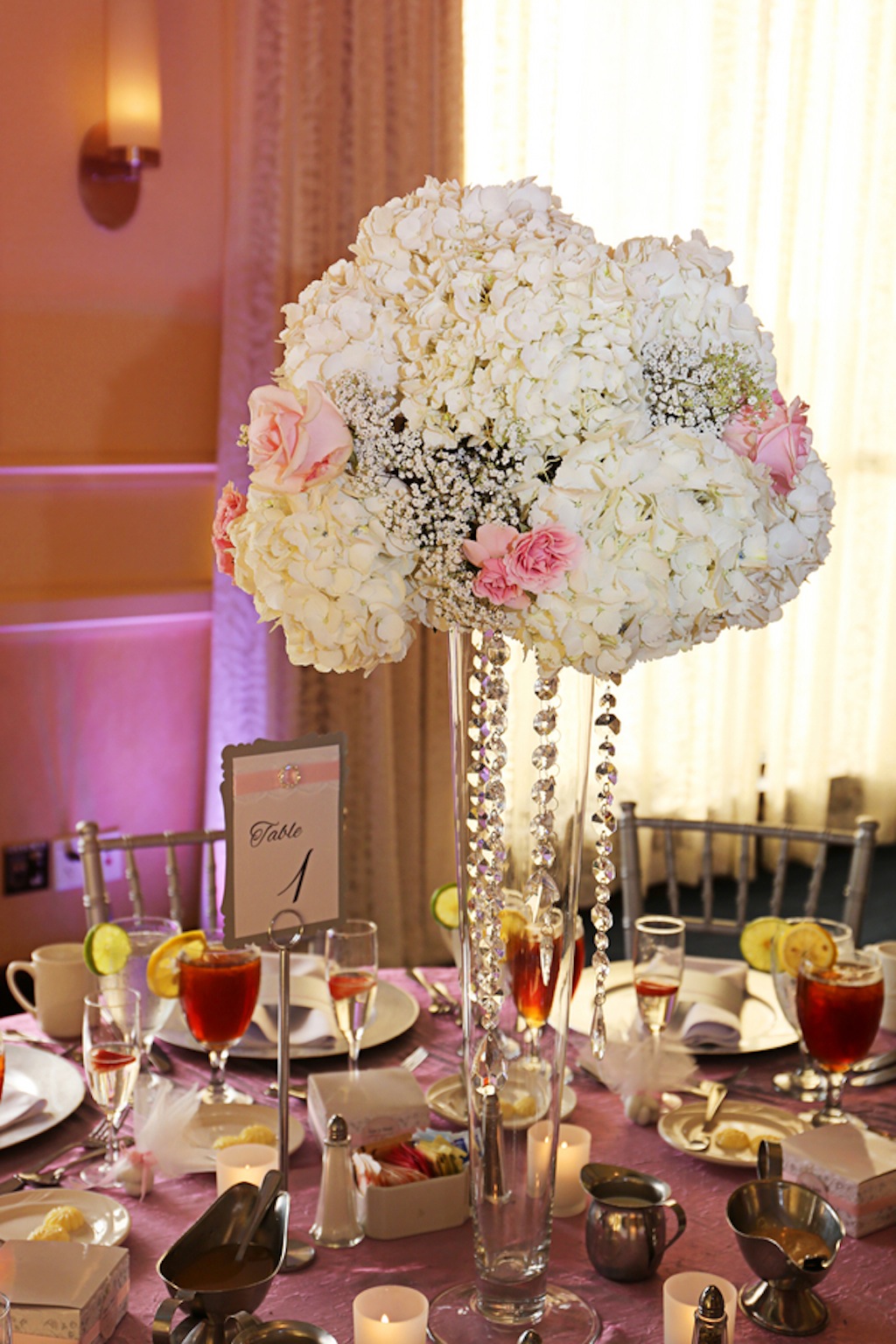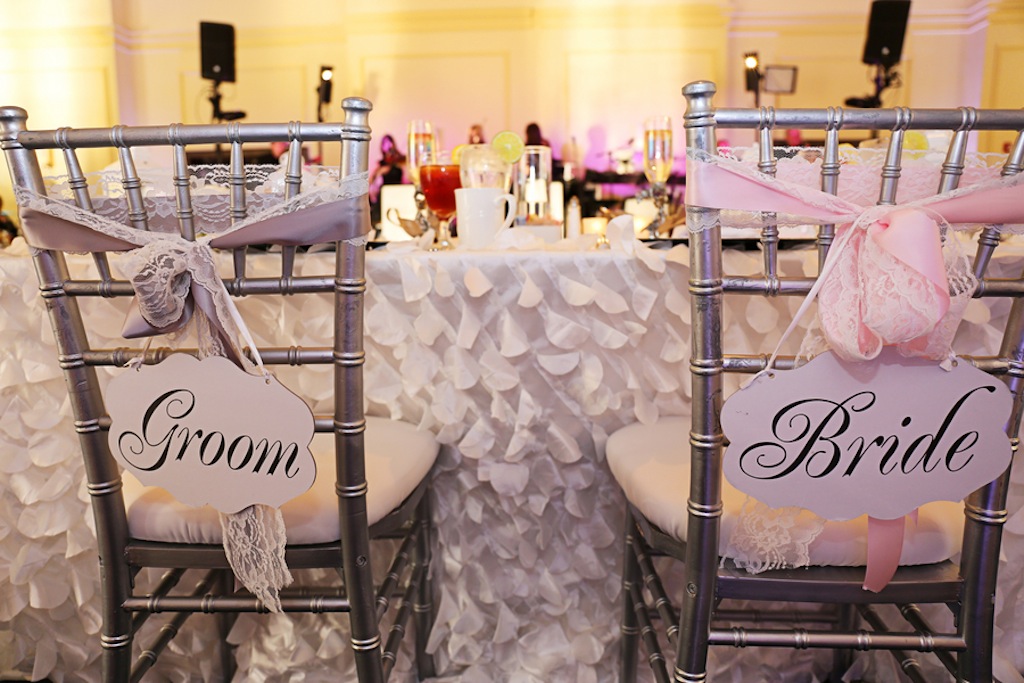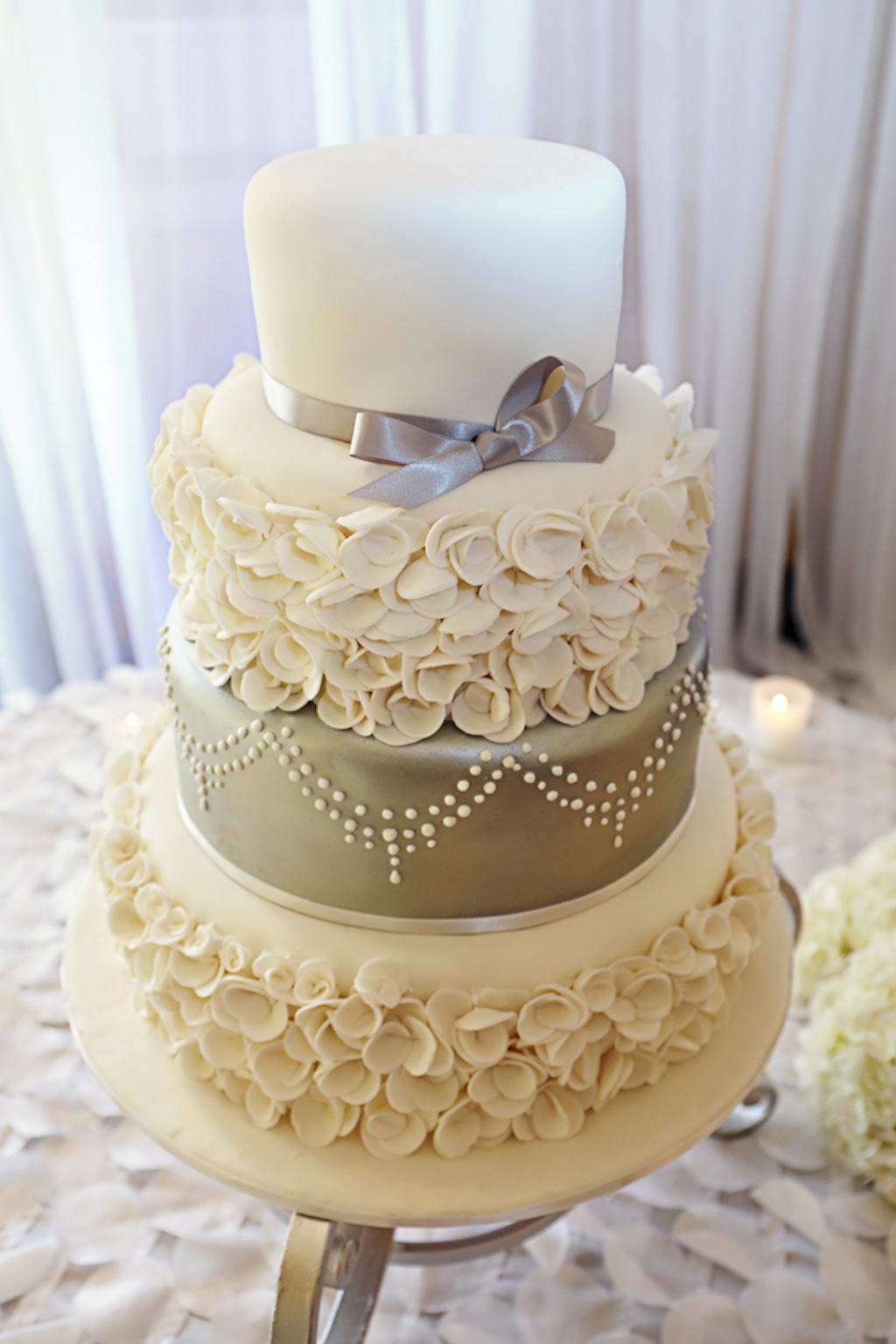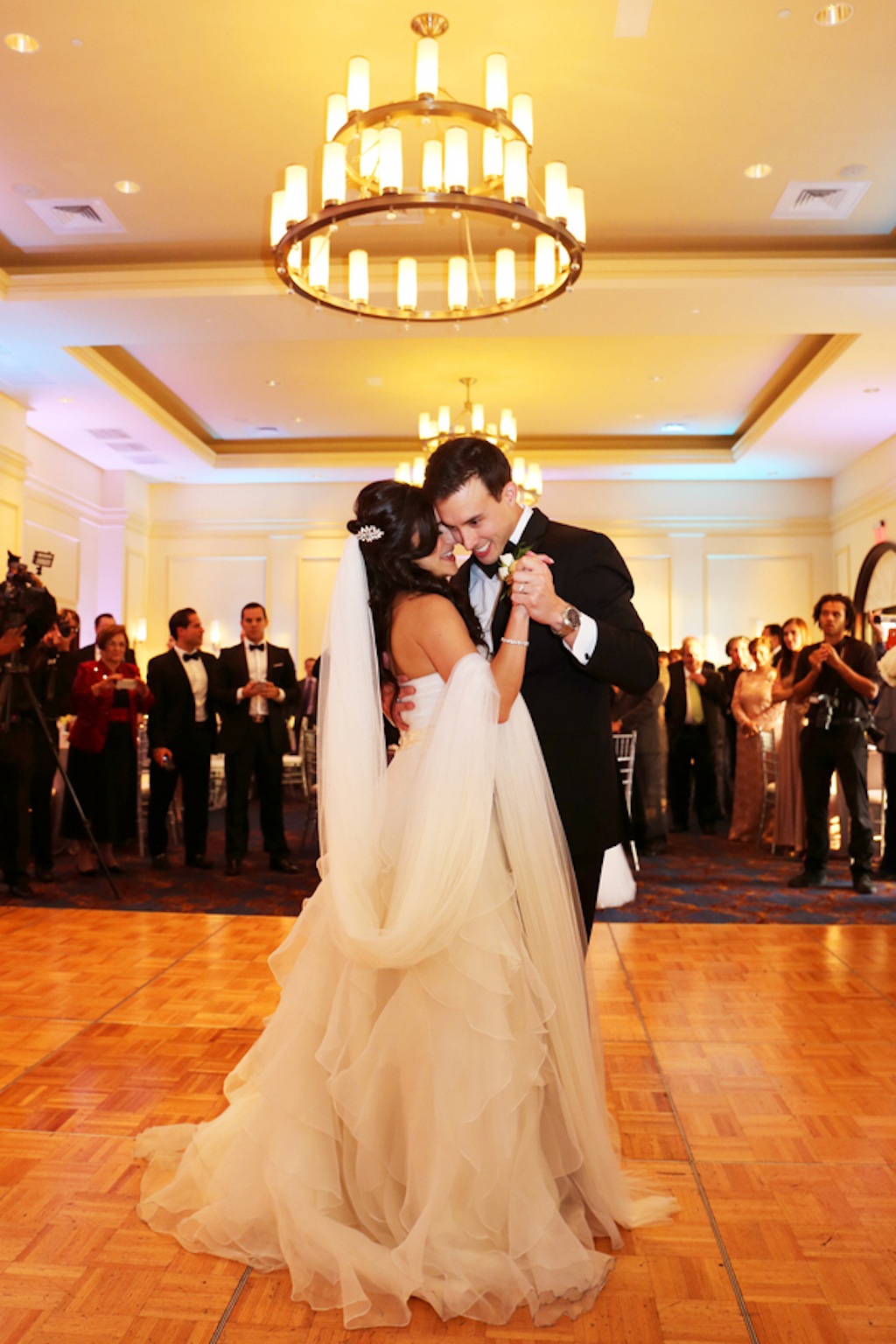 What made your wedding unique?
Our wedding was unique because we blended Puerto Rican, Italian and American cultures into our theme and in our entertainment.
What advice would you give to other Tampa Bay Brides?
Enjoy the entire process of planning your wedding and include your groom on the decisions.
For the day of your wedding, the most important thing of all is to remember that you are marrying the one you love.
Do not to get caught up with the details that are not going as planned. Truly it is your day and enjoy every second of it as much as possible because it goes by fast!
Ceremony Venue: Sacred Heart Catholic Church
Reception Venue: Sheraton Riverwalk
Photographer: Heather Rice Photography
Videographer: Webb Works Video Production
Planner: Lili V The Company
Florist: Apple Blossoms Floral Design *Preferred Marry Me Tampa Bay Vendor
Contact Apple Blossoms
Cake: L'Artisan Cake Atelier
Musician: A Son De Plena
Dress: Kelly Chase Couture from Malindy Elene Bridal
Hair & Makeup: The Michele Renee Hair & Makeup Artist Group *Preferred Marry Me Tampa Bay Vendor
Contact Michele Renee
Rentals: Modern Day Events
Linen Rentals: Over the Top Rental Linens  *Preferred Marry Me Tampa Bay Vendor 
Photo Booth Rental: Memorable Event Pics and Solutions
We are proud to have Apple Blossoms Floral Design as a Marry Me Tampa Bay sponsor!