I've had the pleasure of working with Parties A' La Carte during Tampa Bay Wedding Week, so I know firsthand how creative, organized and service oriented they are. The owner, Jessica Ralph, plans a five-star event from start to finish; she incorporated so many little touches into our event that added up to a huge WOW factor.
I've featured several Parties A' La Carte weddings, and their brides consistently same the thing, that they are worth their weight in gold!
"I needed someone to take my vision and execute it, and Parties A' La Carte nailed it. They were worth every dollar spent."
"Jessica and her team went above and beyond in every way imaginable."
(Read the full reviews below)
The PALC team is known for their lavish, luxurious weddings, but they treat every couple with the same thoroughness that their high profile clients receive. They recently donated their services to plan a wedding for the daughter of a fallen Tarpon Springs police officer.
"Parties A' La Carte answered countless questions, and never made us feel like a burden," bride Holly shared. "I really appreciate everything they've done for us! I couldn't have asked for anything more, and we couldn't have done it without them."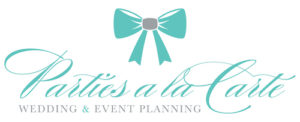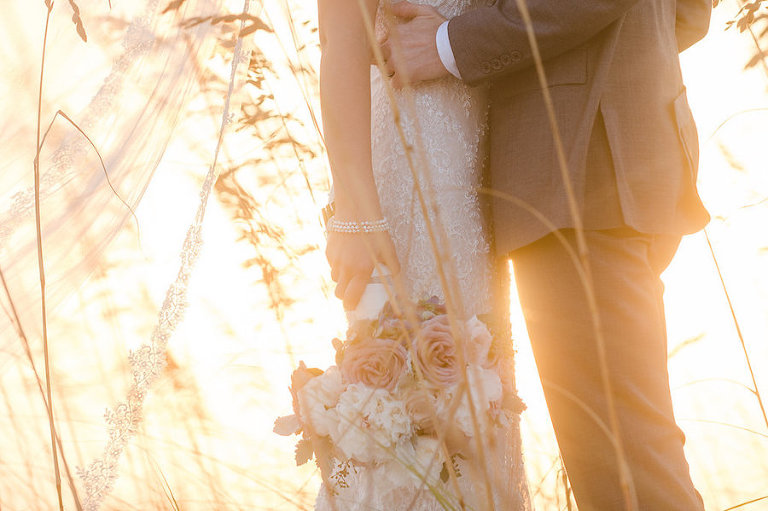 Waterfront Clearwater Beach Destination Wedding | Marc Edwards Photographs | Parties A' La Carte
What inspired you to start your business?
I loved planning parties for my children, so I combined my corporate event planning background with my passion for parties and launched Parties A' La Carte! I started by planning lavish social events, before branching into the wedding industry.
Where do you draw your inspiration?
Each client is different, so my first inspiration comes from getting to know their likes and dislikes. I follow the latest wedding and party trends, and then put my own spin on them to create timeless events for my clients.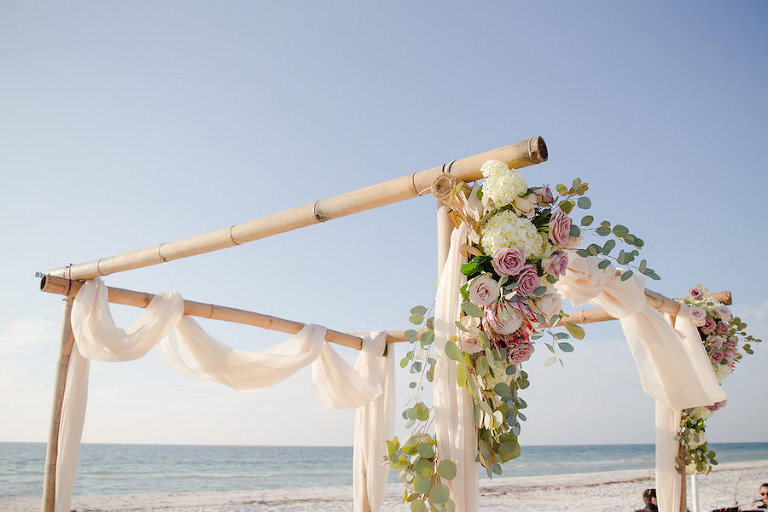 Waterfront Clearwater Beach Destination Wedding | Marc Edwards Photographs | Parties A' La Carte
What is one of your favorite things about being a wedding professional?
Every client and event is different, so I'm never bored! I always feel motivated and challenged to create the next dream wedding.
What makes your business stand out from others?
My client's come first. From the first meeting, throughout planning, to the execution of their event, my team and I are there every step of the way. I respect my client's budgetary guidelines and work to give them their dream wedding within those parameters.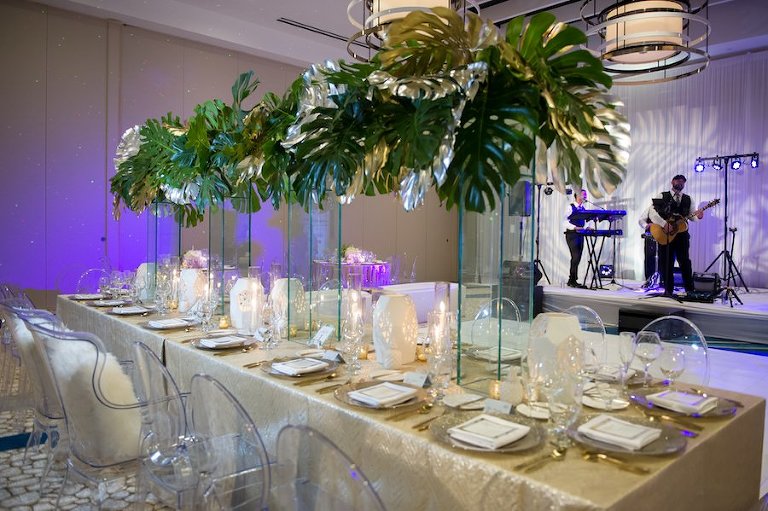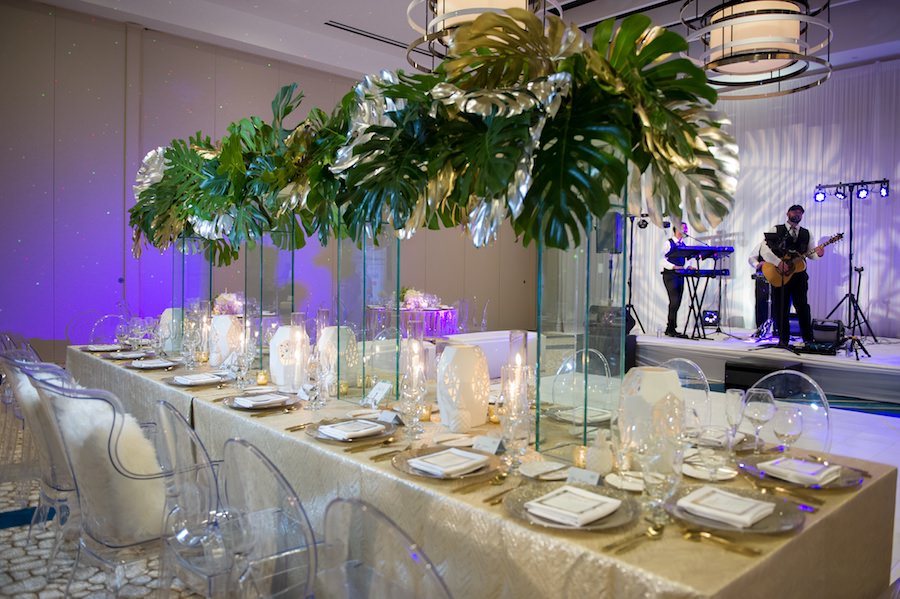 Modern, Gold Ballroom Clearwater Beach Styled Shoot | Andi Diamond Photography | Parties A' La Carte
In your opinion, what is a MUST HAVE at every wedding?
Having a wedding planner definitely makes the process easier and more enjoyable, but an experienced, professional photographer is a must! These images will be a lasting reminder of your special day that you cherish forever.
What is one thing most couples would be surprised to know about you?
I think people are always surprised that I am a Florida native, born and raised in Tampa. Everyone in Florida seems to be from somewhere else!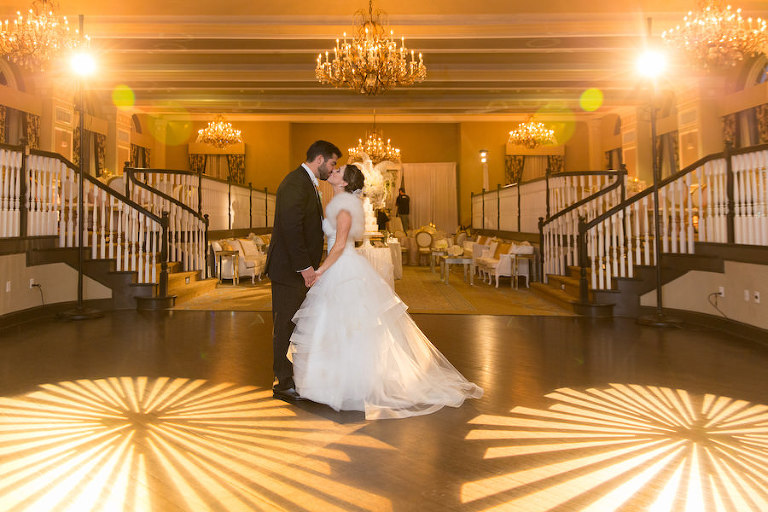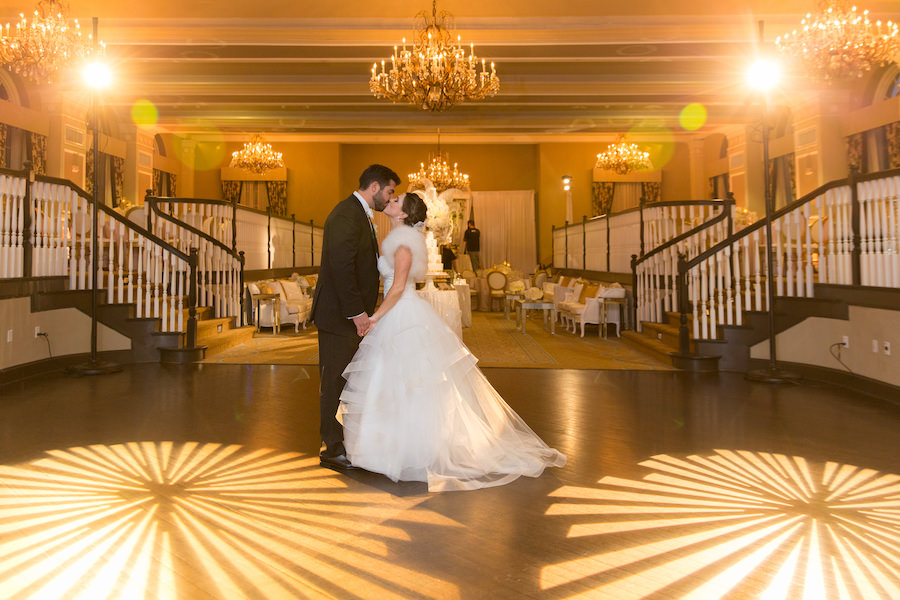 Great Gatsby 1920s St. Pete Beach Wedding | Brandi Image Photography | Parties A' La Carte
What are some of your passions, non-wedding related?
I love traveling and exploring new places with my family. I have four boys between the ages of 9 to 15, so wherever we go is an adventure!
What are you most excited about in the upcoming year?
Each year brings new exciting ideas to explore and opportunities to grow professionally and creatively.
I want to learn more about planning from Parties A La Carte.
Reviews From Previous Marry Me Tampa Bay Couples: 
"From day one, Jessica, the owner of Parties A'La Carte, helped me with everything I needed. I had known her for years, and when I saw the weddings and events that she and her team had done, I was immediately drawn to them. Their events were beautiful and unique, so I knew no matter what I had envisioned for my wedding, Jessica was going to make it happen for me. I hired them right after getting engaged, and from that moment on, the team went above and beyond to make my dream wedding come true. There would not have been a wedding if it weren't for them!" -Marisa and Kevin | Luxurious Rose Gold and Burgundy Downtown St. Pete Ballroom Wedding
"Honestly, I could kick myself in the butt for not hiring a wedding planner. So many people told me not to waste my money, that I could just do it by myself. So, I did. Big mistake! I needed someone to take my vision and execute it, and Parties a la Carte nailed it. They were worth every dollar spent. I had a few items remaining, some that I didn't even know I needed, and the owner, Jessica, was literally able to solve all of it in one day with her contacts! My wedding threw Jessica and team many curve balls, and she caught them all." -Carrie and Jason | Glamorous Nautical Downtown St. Pete Wedding
"Once we selected the venue, we asked the coordinator who she loved working with the most, and she highly recommended Jessica Ralph of Parties a la Carte. I loved Jessica's candor and competence. She and her team went above and beyond in every way imaginable. Jessica managed everything until the wedding, but also managed many unavoidable day of crises with grace, patience and a positive attitude. She really makes the entire day about the bride and groom and not about her." -Jen and Ben | Waterfront Clearwater Beach Destination Wedding
"I wanted someone with experience and who understood my vision. As soon as I met with Jessica of Parties A'La Carte I knew she would be perfect because she had experience, and I could tell she could handle an extravagant wedding." -Alessandra and Bryan | Gatsby Inspired St. Pete Beach Wedding
"Originally, I only hired a wedding planner for the "day of" services, because I thought I had the rest covered. I was wrong! Planning a wedding has so many details that need to be attended to, and I was not prepared or equipped to hire some of the decorators and details myself. That job should be reserved for someone who works in that industry every day! I met Jessica Ralph [of Parties a la Carte] at a wedding I was in, just after I had gotten engaged to Tyler. We hit it off right away; it was very important to me that someone had the same method for dealing with vendors prior to the wedding, issues that day of and was just fun to work with, and Jessica was all those thing and more. She took charge of all the details, was there for me every step of the way in the wedding planning and executed a perfect event on the day of! Jessica and her team were amazing, and I would recommend them to anyone looking for a planner of any event!" -Morgan and Tyler | Elegant Downtown Tampa Parties A'La Carte Wedding
MORE: PARTIES A'LA CARTE WEDDINGS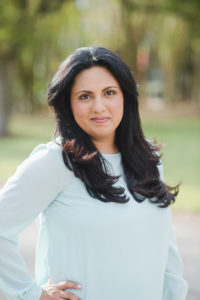 Jessica's career started in corporate event planning. After seven years, she realized she possessed a passion for planning extravagant parties for her children. Her love of the more personal and detailed side of the business inspired her to branch into the wedding industry and launch St. Petersburg wedding and event planning business Parties A' La Carte.
Jessica has over ten years of industry experience and utilizes her knowledge and expertise to produce the perfect event for you. She takes great pleasure in providing her experience, attention to detail, and creativity to aid in crafting events. As Jessica would say, "We don't just throw parties; we create memories."
Oops! We could not locate your form.