Surprise Downtown Tampa, FL Wedding Proposal
Coming off Valentine's Day weekend, I thought it only appropriate to publish a surprise Tampa wedding engagement.
Getting engaged is such a special moment in your life, yet we rarely have pictures of it. However, this Tampa groom-to-be didn't just ask a passerby to take a few snapshots of his proposal at Curtis Hixon Park, he orchestrated an elaborate surprise proposal filled with a faux commercial shoot.
Luckily, he hired Tampa wedding videographer/photographer duo Rad Red Creative to capture all the moments.
Watch the surprise engagement: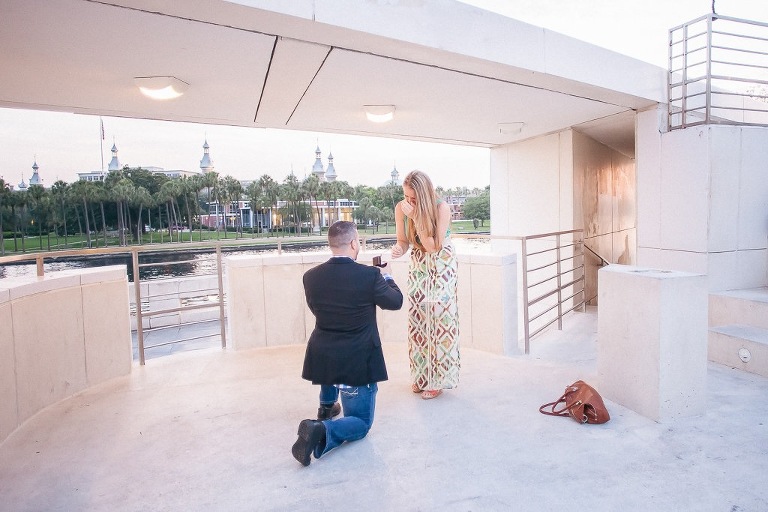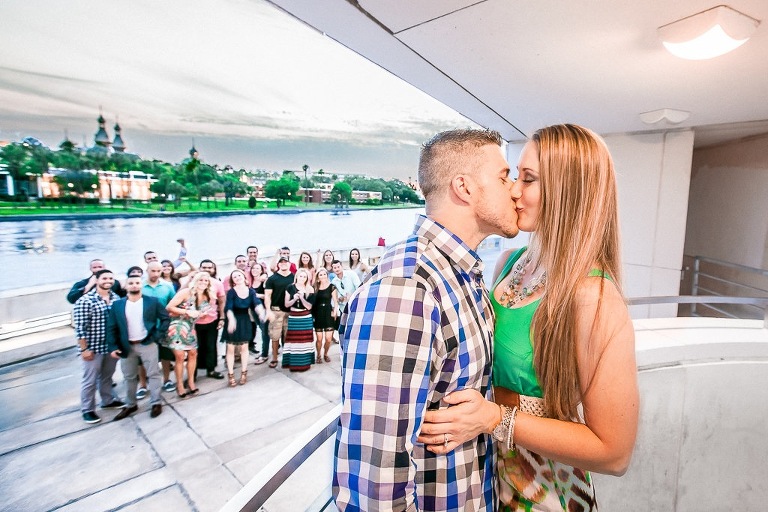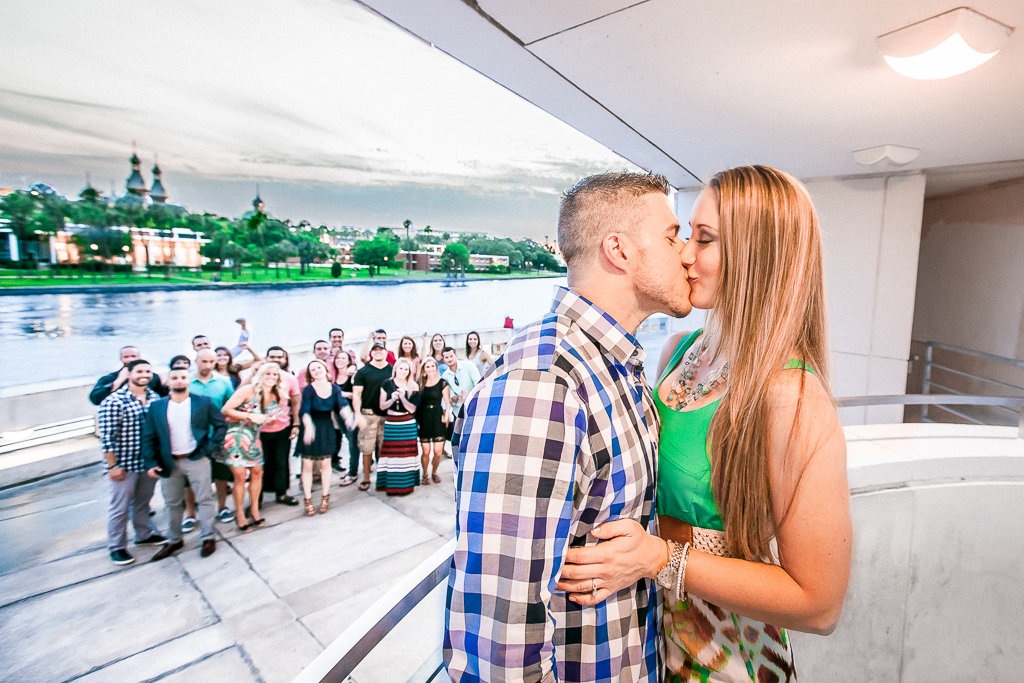 What made you decide to plan a surprise proposal?
I decided to plan a surprise proposal because Jill and I can never keep surprises from each other; we are that couple that gives each other presents before Christmas, because we're so excited to see the others reaction that we can't wait until Christmas day.
With that being said, I wanted this day to be special for not only her, but our family and friends to share in it with us. With her family living in NJ, I wanted the proposal to be filmed so that they can relive the moment with us and we can share that moment with our future generations.
Briefly describe how the day unfolded: 
That day and the weeks leading up to it, were the most stressful yet satisfying days of my life.
Jill is not shy and has a beaming personality (which, of course, is one of the many reasons I fell in love with her), so when I had a friend "ask us to be in a commercial for her company's restaurant," she ate it up.
While I was trying to shake the nerves off all day, she kept joking about us becoming movie stars and this would be our big break… I believe the idea of "Real World: Tampa" come about a number of times during the video shoot.
I had a small group of friends come to our house to get ready and had a friend offer to do all of the girl's make-up for the video (obviously I set that up in advanced). So with our small group all in on the video, we kept her focused on being in a commercial rather than anything else happening.
When we arrived, Brittany and Leo of Rad Red Creative were there all set up with a full on professional commercial shoot setting. Even I thought we were on a commercial shoot! They were unbelievably convincing and made sure to make it feel like a commercial shoot, while getting some awesome footage of Jill and I interacting with our friends while also keeping everyone involved.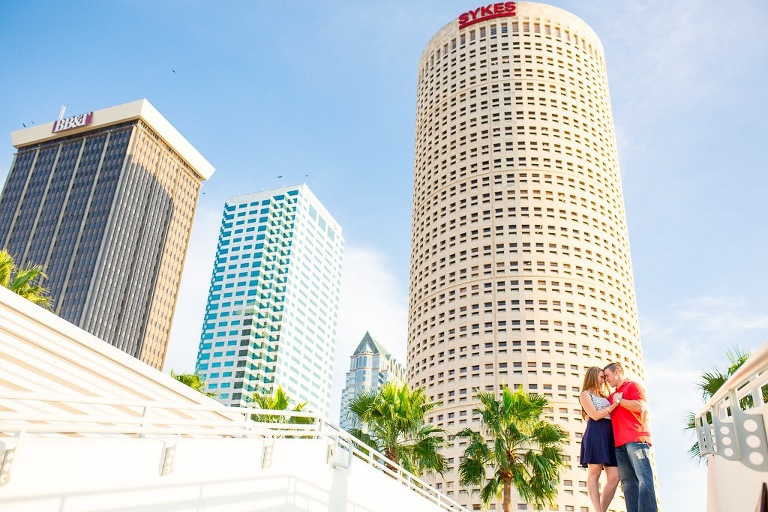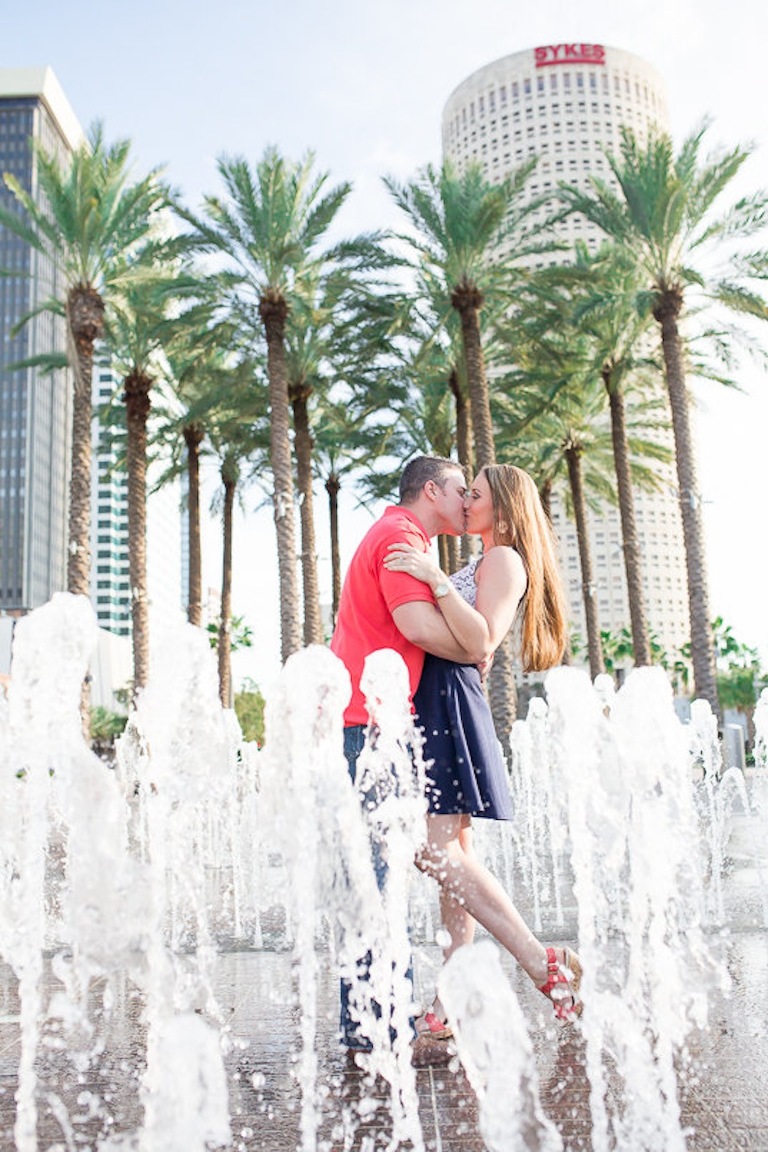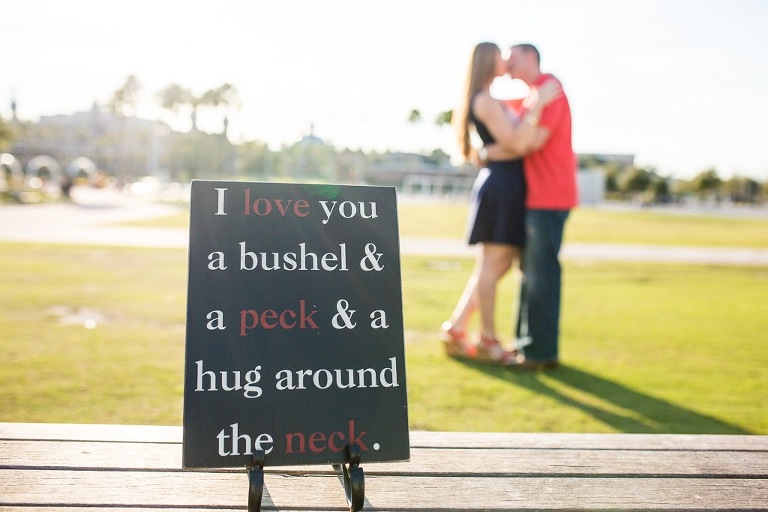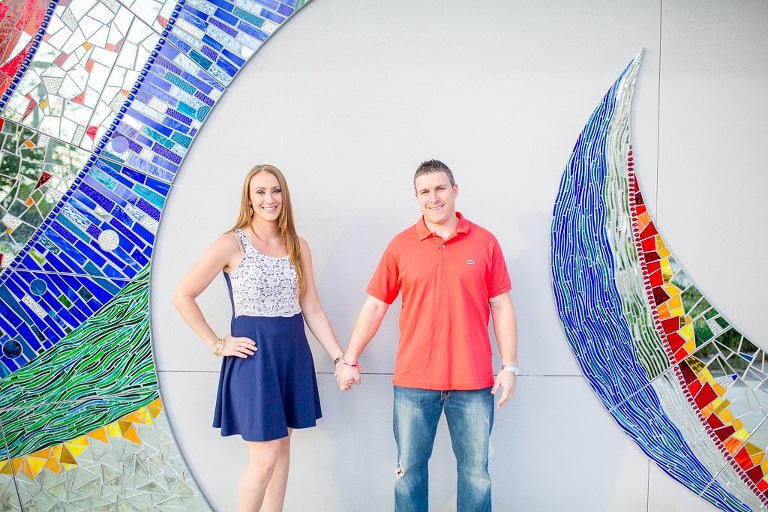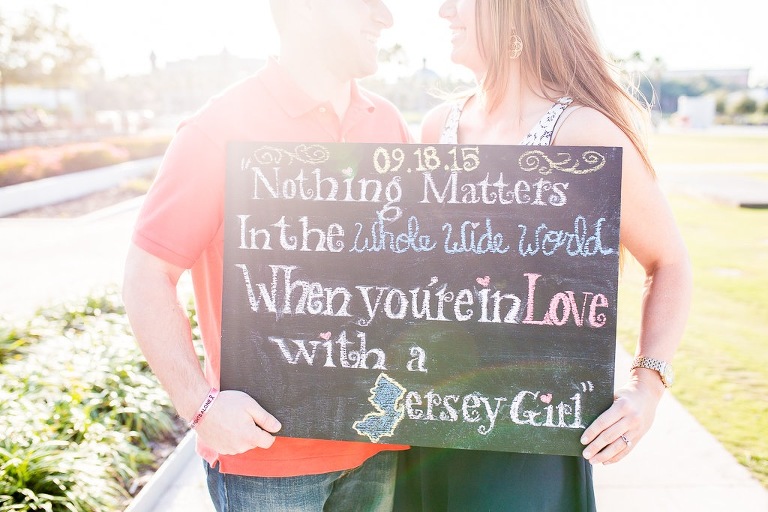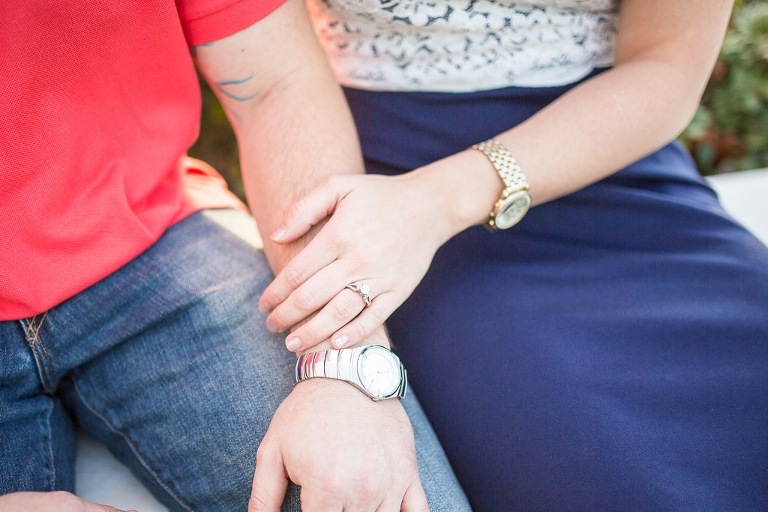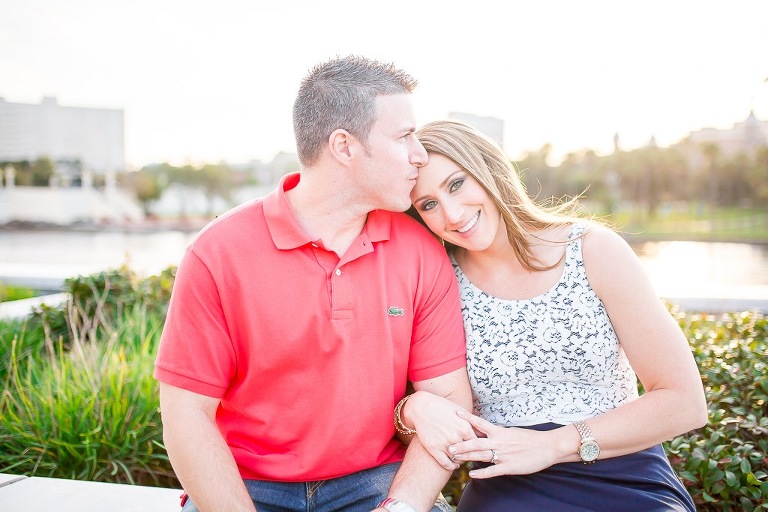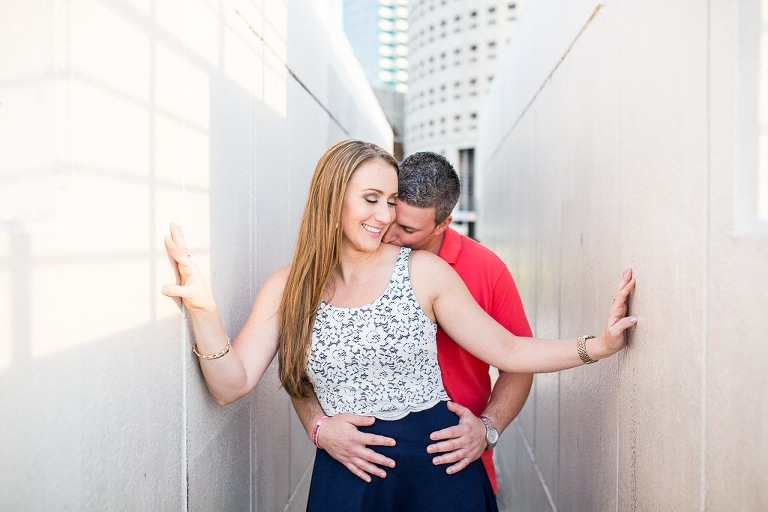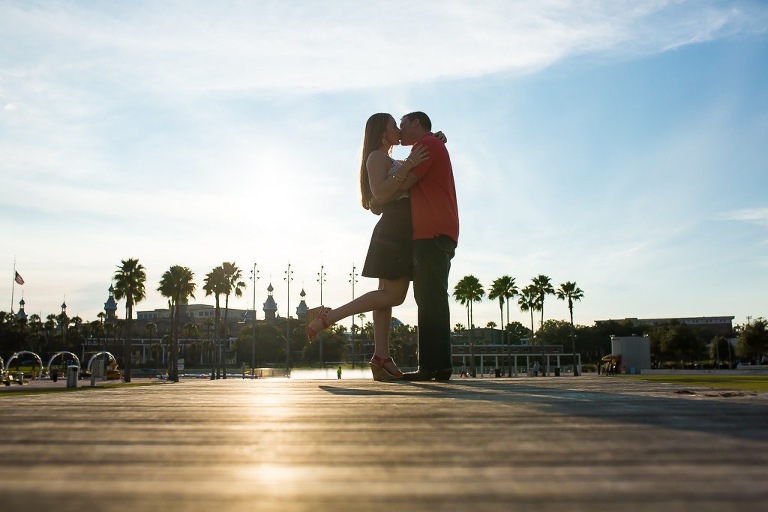 What did you look for in a wedding videographer/photographer?
Creativity, flexibility and honestly, we wanted someone who would be part of our family.
We didn't want stuffy photographers taking structured photos; We wanted photographers who become part of the party and can capture candid photos of us and our family. There are a ton of photographers that can use a filter and can snap a photo of Jill and I at the alter, but how many photographers lay on the ground and tell you to jump over them while catching a Frisbee so they can capture your fun personality? Leo and Brittany [of Rad Red Creative] wear their war paint when they come to the photo shoot and think outside of the box.
After our proposal video, there wasn't a single other photographer that we wanted; Rad Red was doing our wedding, no questions asked. When they told us that they travel, and the fact that they were all inclusive, included engagement photos and other goodies, they didn't have to say another word. Leo's creativity and Brittany's experience with making sure each picture is edited accordingly makes the outcome of the videos and photos ridiculously artistic and one of a kind.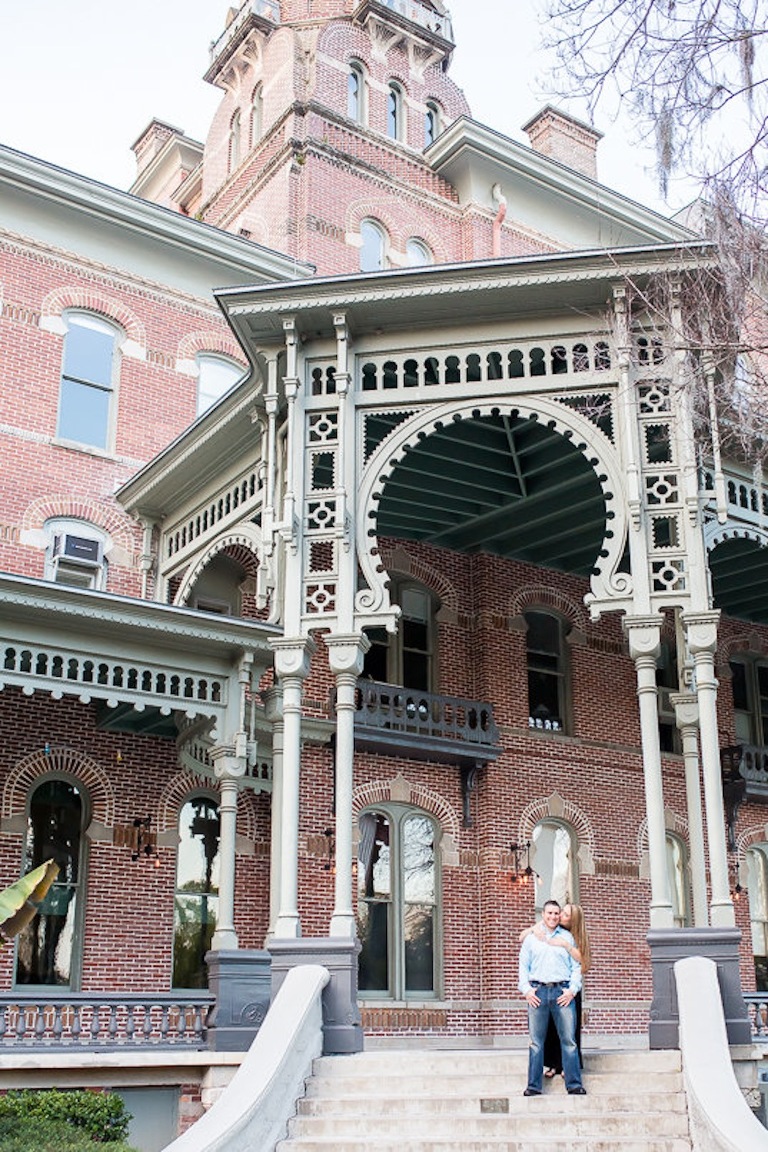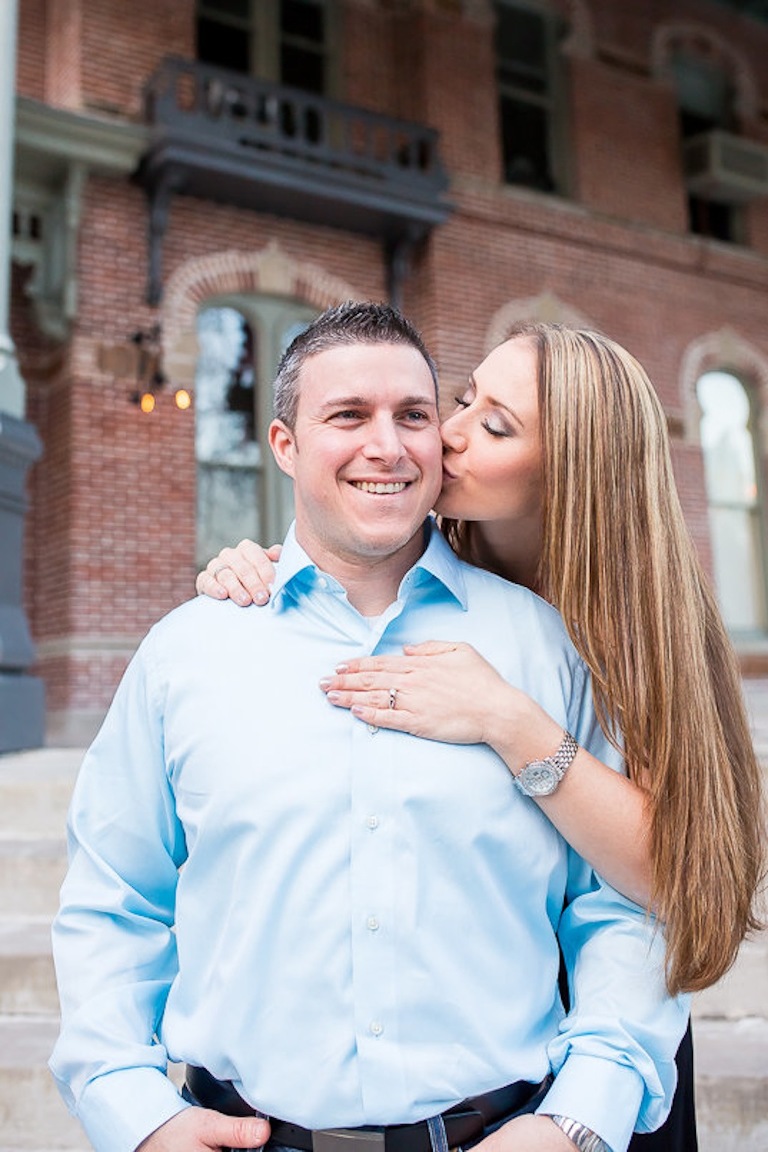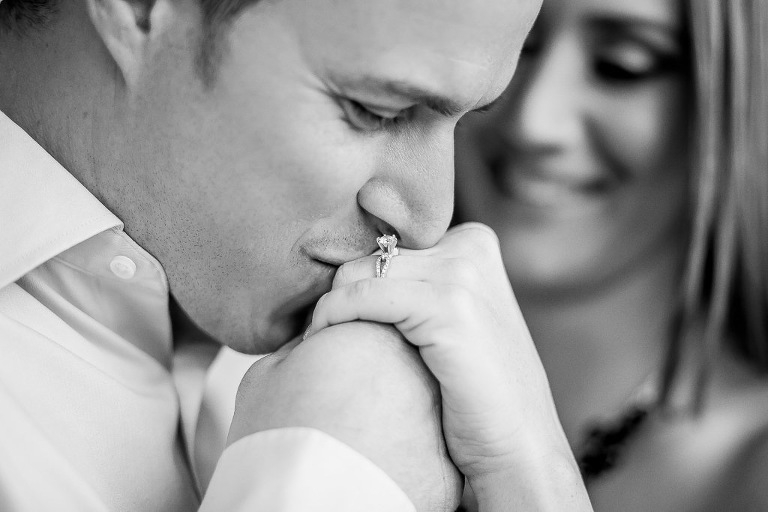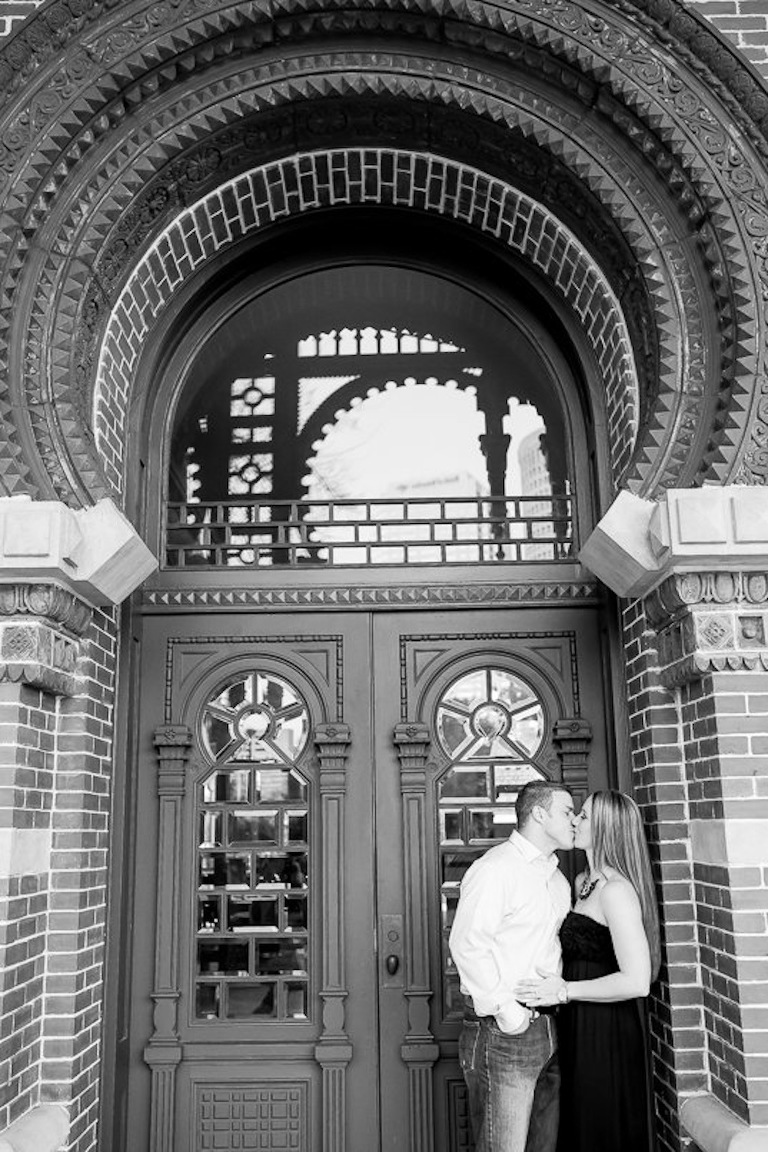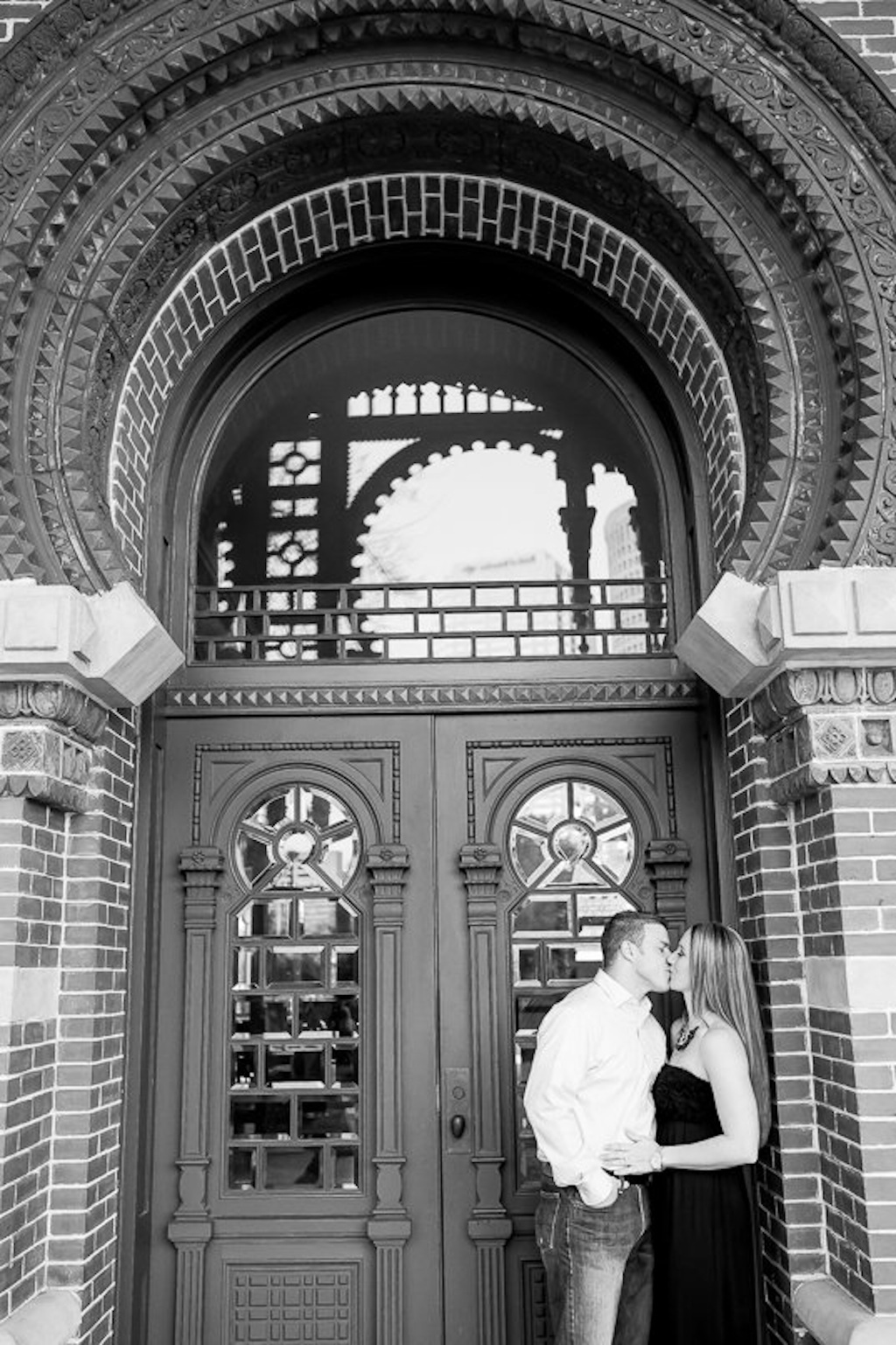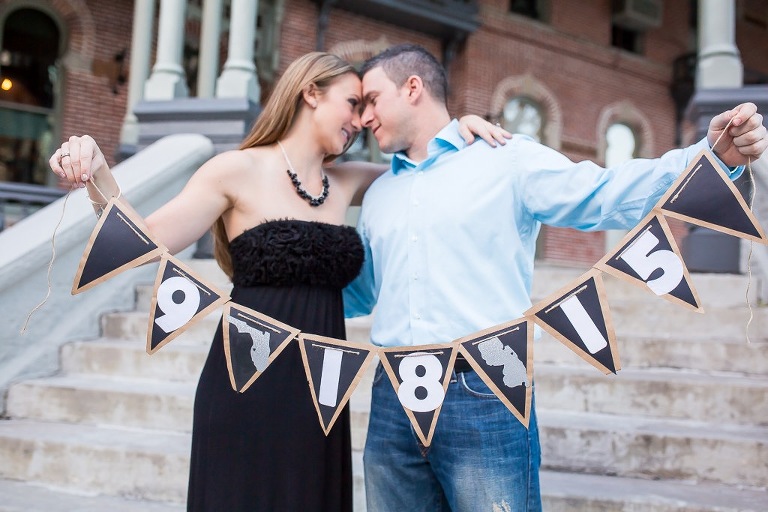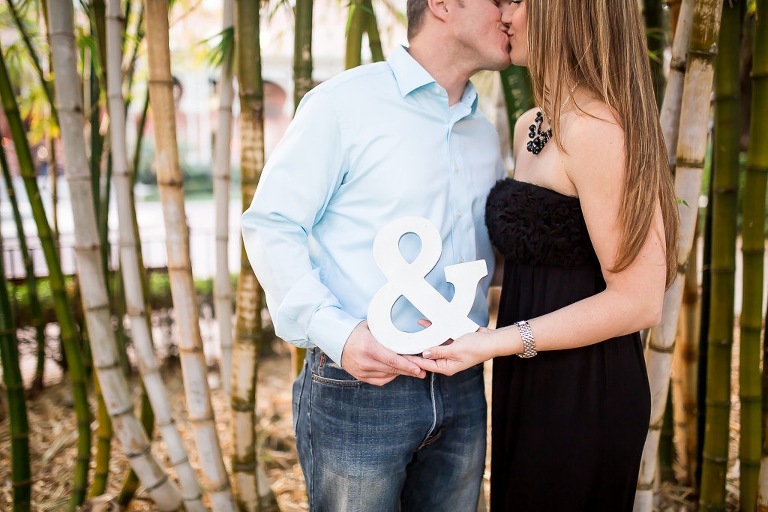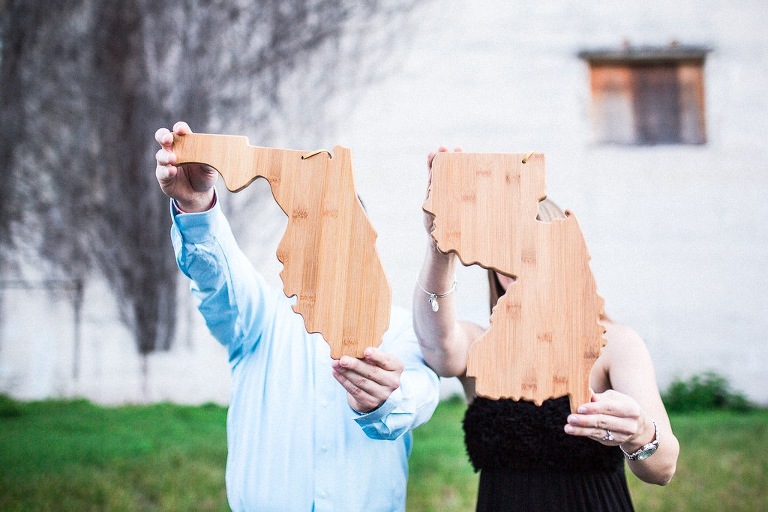 Where are you in your wedding planning?
Our wedding is September 18th of this year; we are getting married in Point Pleasant, NJ. Our theme is "Florida meets New Jersey."
We will have a beer from Florida (most likely "Invasion" from Cigar City Brewing) and one from New Jersey ("Beach Haus" from East Coast Brewing on the Jersey shore), featured wines from both states, cigars from our favorite spot in the Florida Keys and cigars from a local NJ cigar roller.
With that being said, our wedding is in NJ, so we wanted to show off our favorite spots around where we live. Jill loves the campus of the University of Tampa and being that we got engaged at Curtis Hixon Park with downtown Tampa in the background, that was an easy option. Jill made all of the props herself and of course she had to have a Bruce Springsteen quote in there!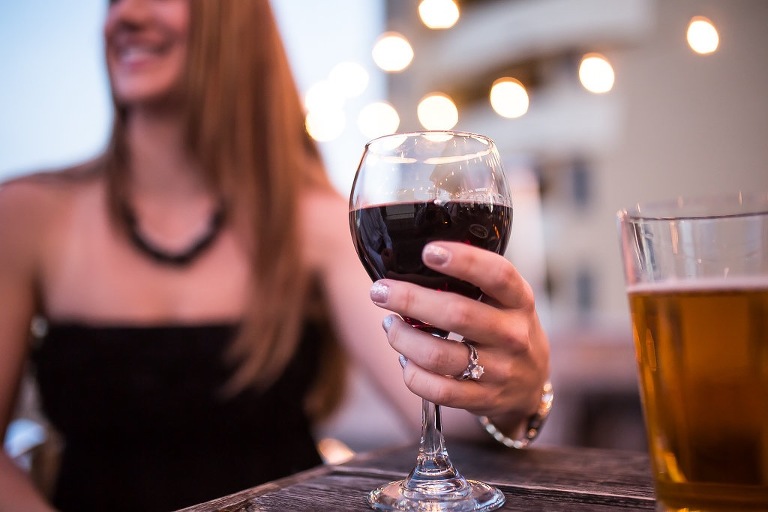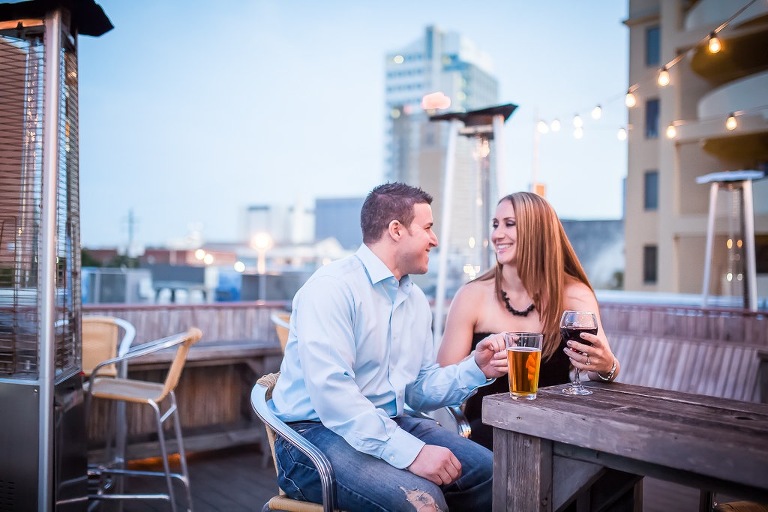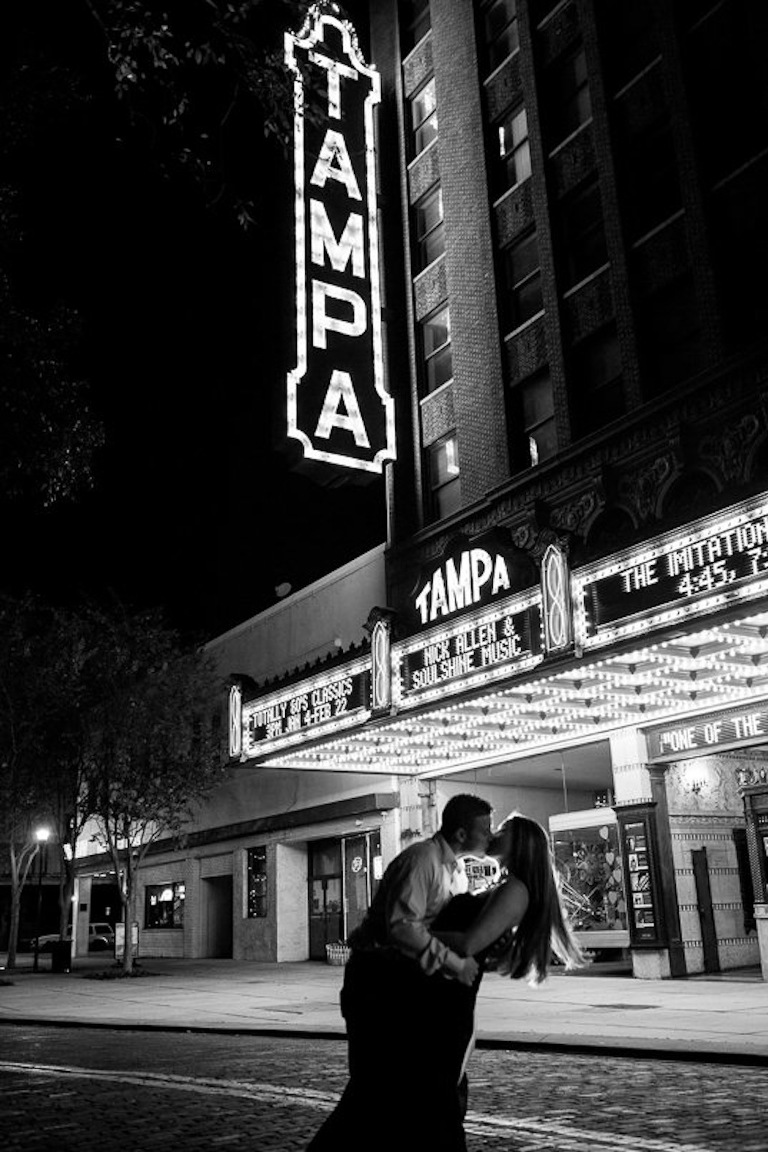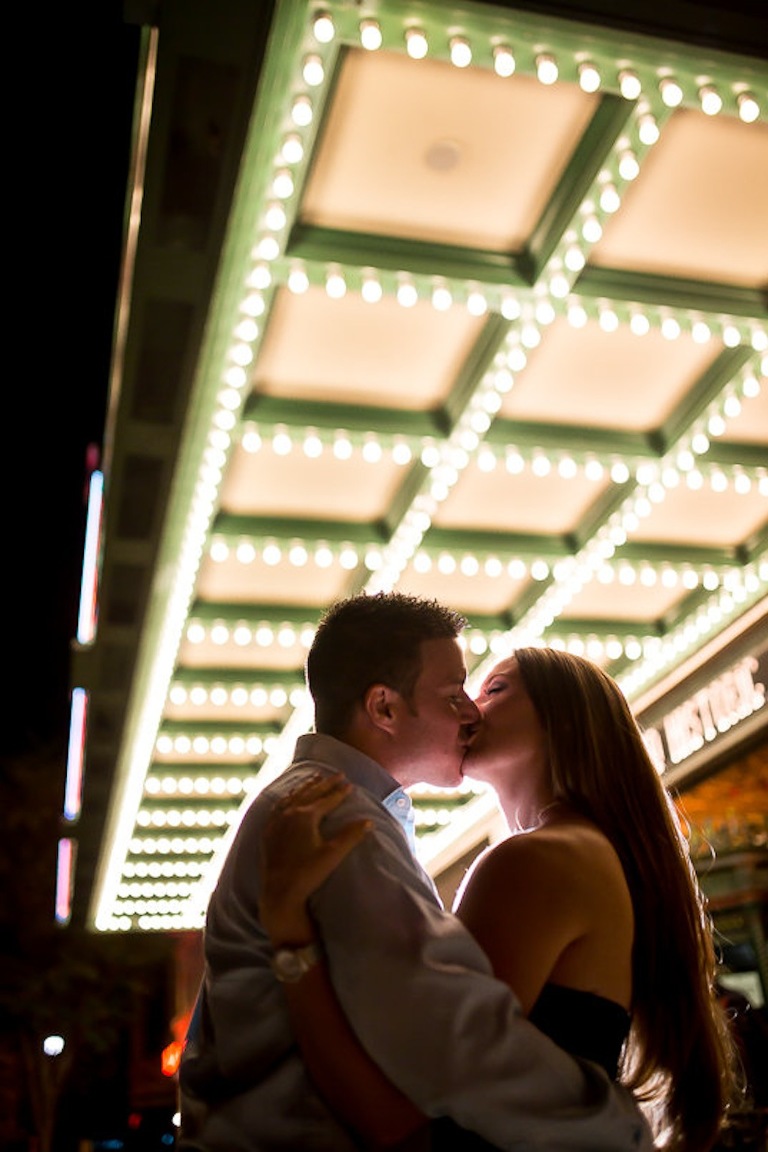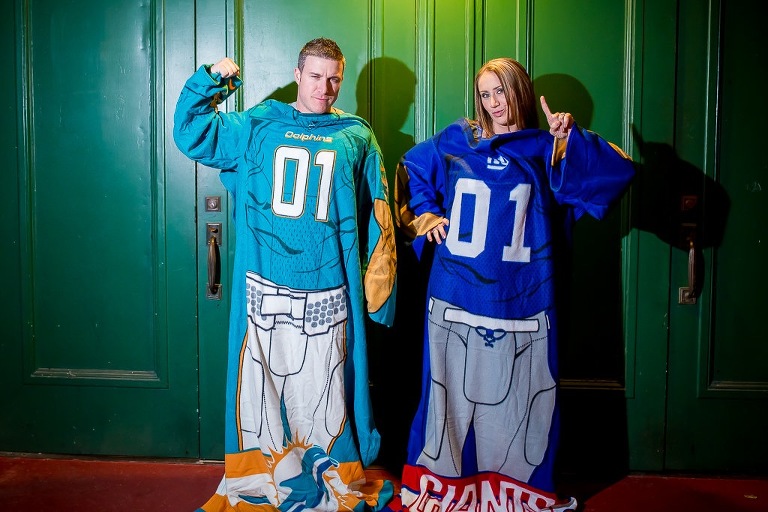 How did your engagement shoot reflect you and your fiancee's personalities?
Jill and I are fun loving, goofy individuals. So while there are a lot of serious "for mom and dad pictures," there are also a lot that lets our personalities come through.
Let's be honest, anytime you take a picture in a Snuggie for your engagement photos, its a pretty successful session.
Engagement Session: Curtis Hixon Park
Wedding Photographer: Rad Red Creative *Preferred Marry Me Tampa Bay Wedding Vendor
Contact Rad Red Creative