If there's one thing we love about Tampa Bay engagement sessions, it's a couple with a sense of style. Amanda and Gus' downtown Tampa engagement shoot featured a glamorous sequined gown with the iconic waterfront Riverwalk as the backdrop.
"We wanted to give people a glimpse of what to expect at our wedding. We photographed along the Riverwalk and tried to keep a classy, glamorous, and elegant feel, while also being romantic and fun," the bride-to-be explained. "There were moments that reflected our silly side (like when Gus almost dropped me by the water park). Other shots were more romantic, like a loving kiss. Some of my favorites were when we weren't actually posing for a picture, just enjoying each other's company and taking in the surroundings."
MORE: TAMPA BAY ENGAGEMENT SESSIONS 
With the downtown Tampa skyline creating the most breathtaking sunset backdrop, the couple shined in their personal stylings, while Amanda's engagement ring glistened amongst her gold sequined gown.
"I love anything that shines, so naturally my wedding will incorporate sparkle! The bridesmaids will wear champagne sequined gowns. I wanted to incorporate details from our big day into the engagement shoot, so I chose the Riverwalk as our backdrop, a navy suit for Gus (the groom and groomsmen will be in navy on the big day), and a sequined dress for myself."
The Tampa couple will tie the knot on November 10, at Tampa Heights wedding venue Armature Works.
"Everyone keeps telling me it will go by so fast, so I'm going to try to enjoy every big and little moment of the celebration. I'm looking forward to seeing all our visions come together and sharing the special occasion with our family and closest friends. Most of all, having fun!" Amanda beamed.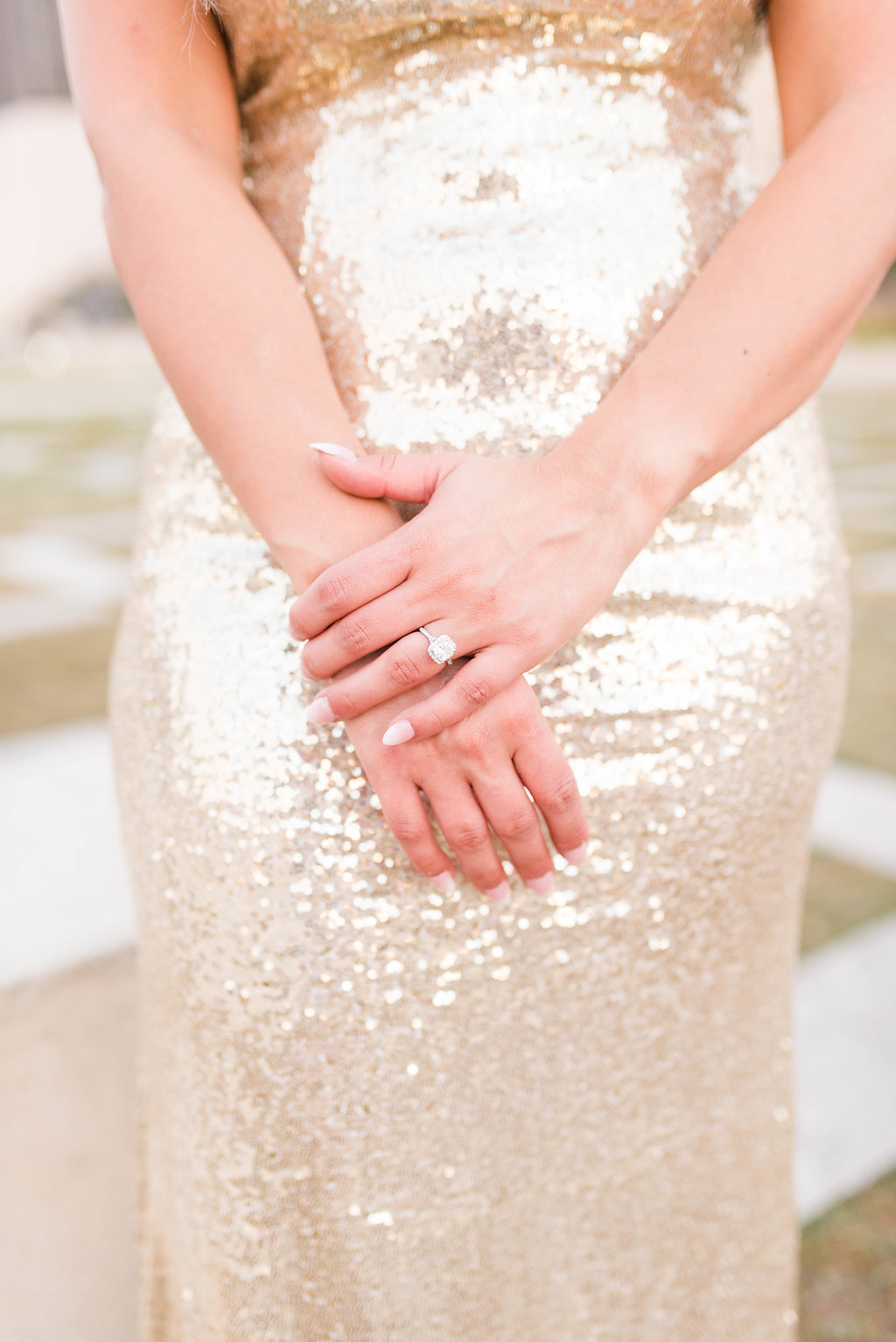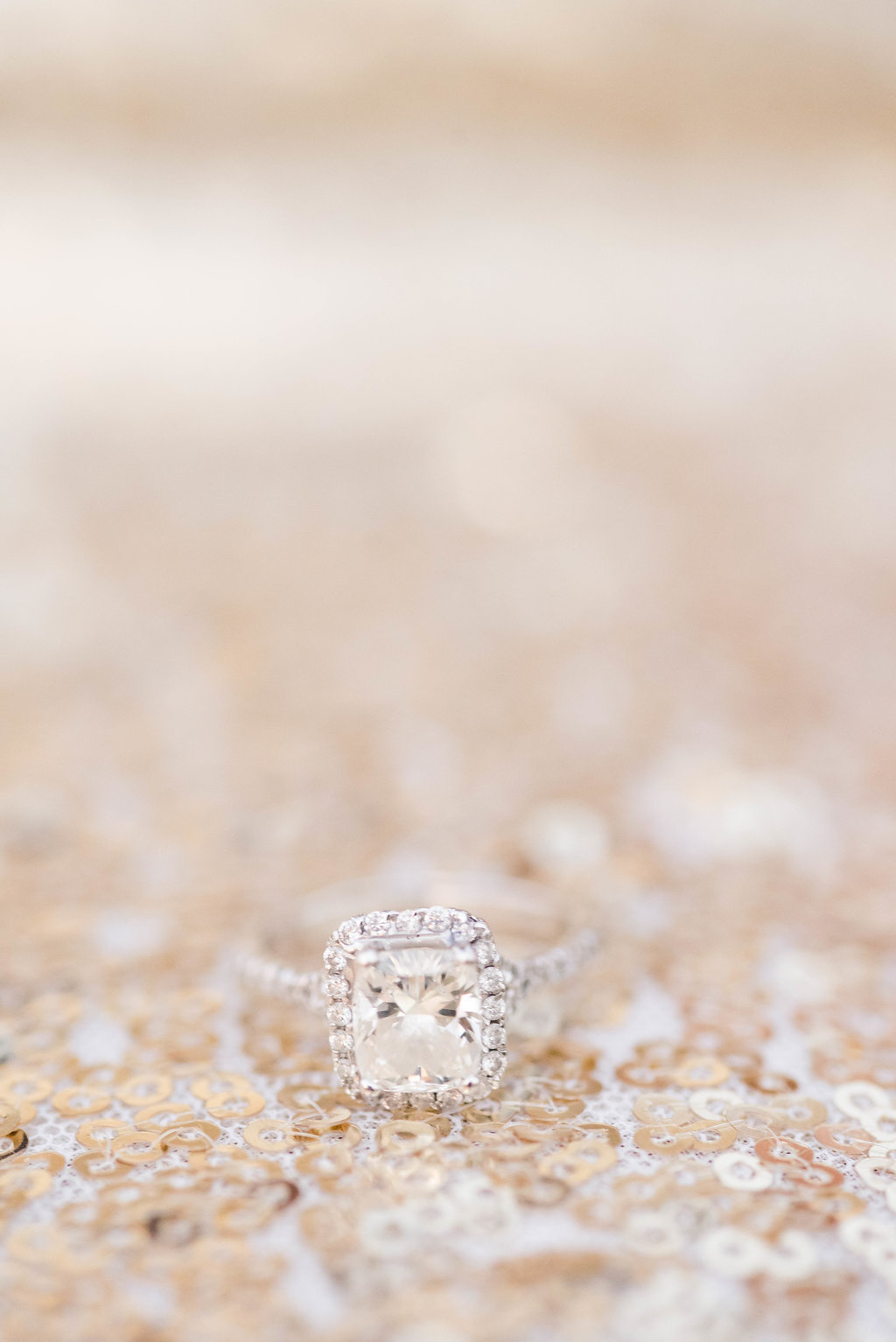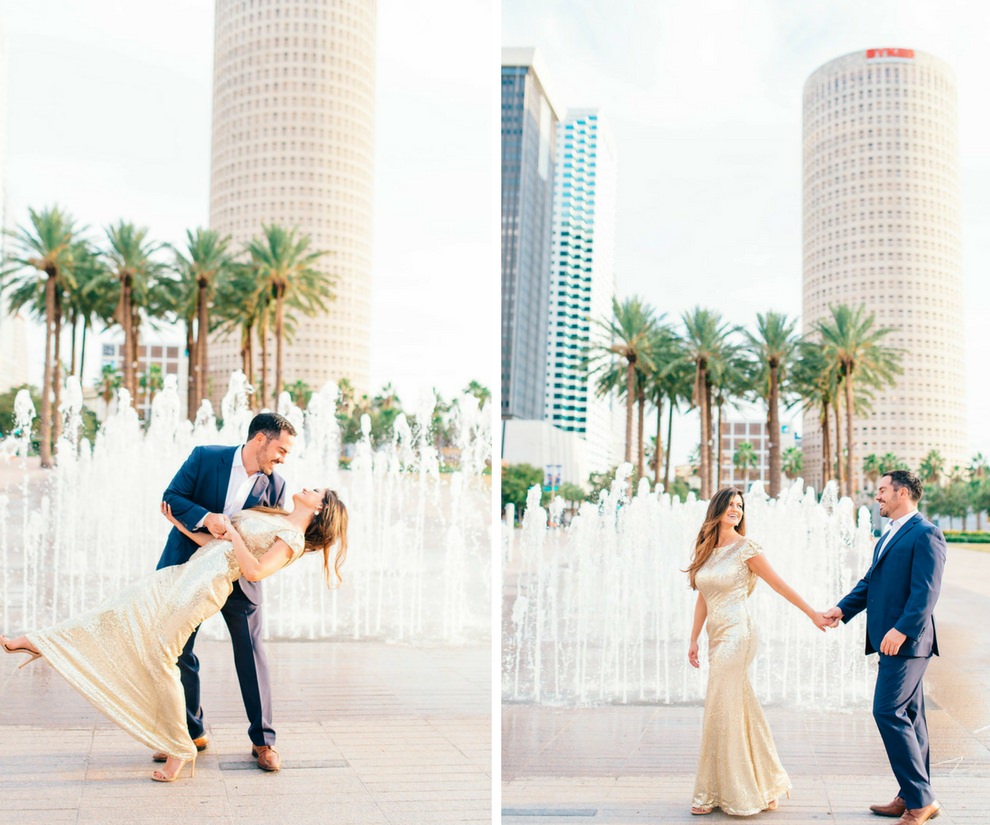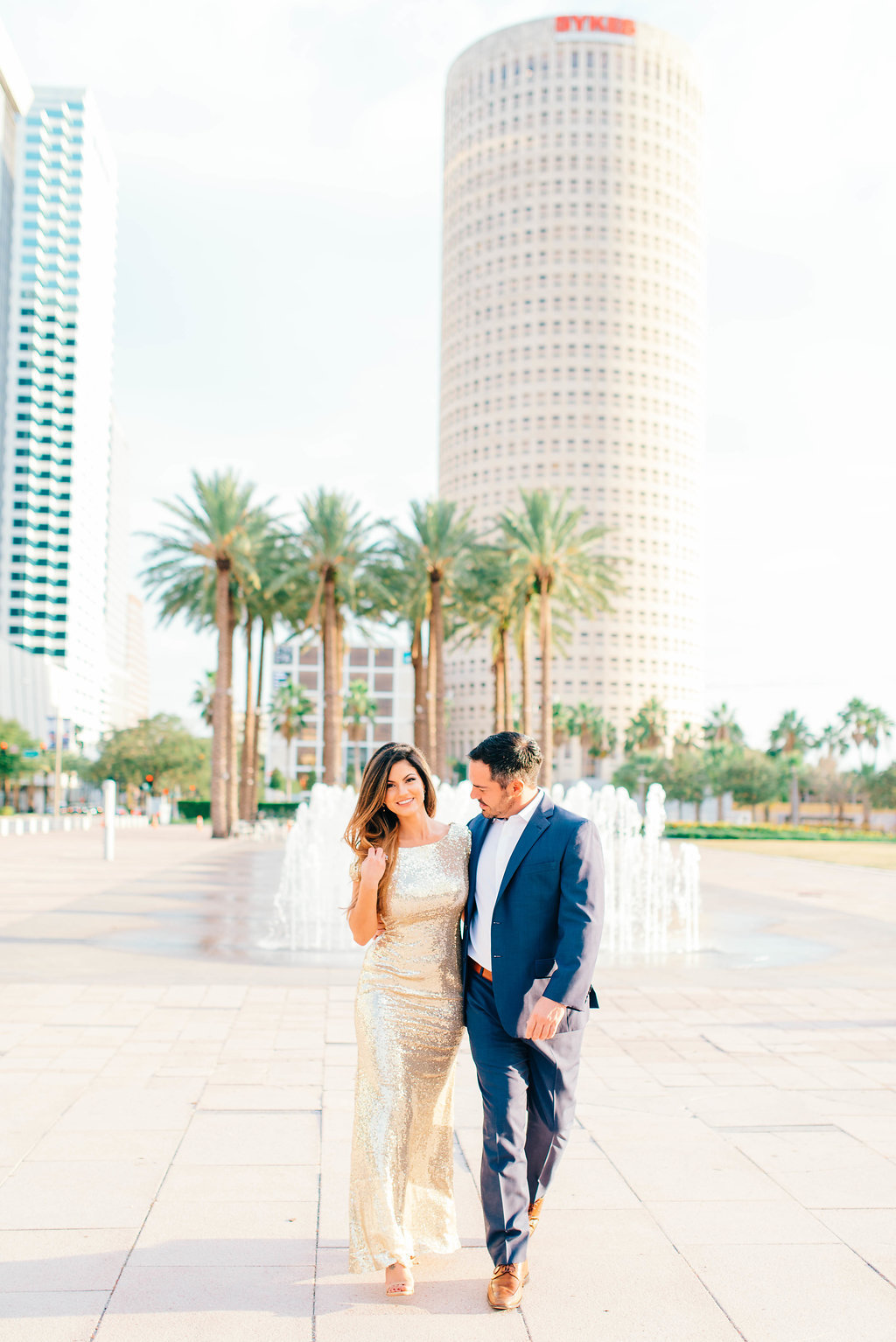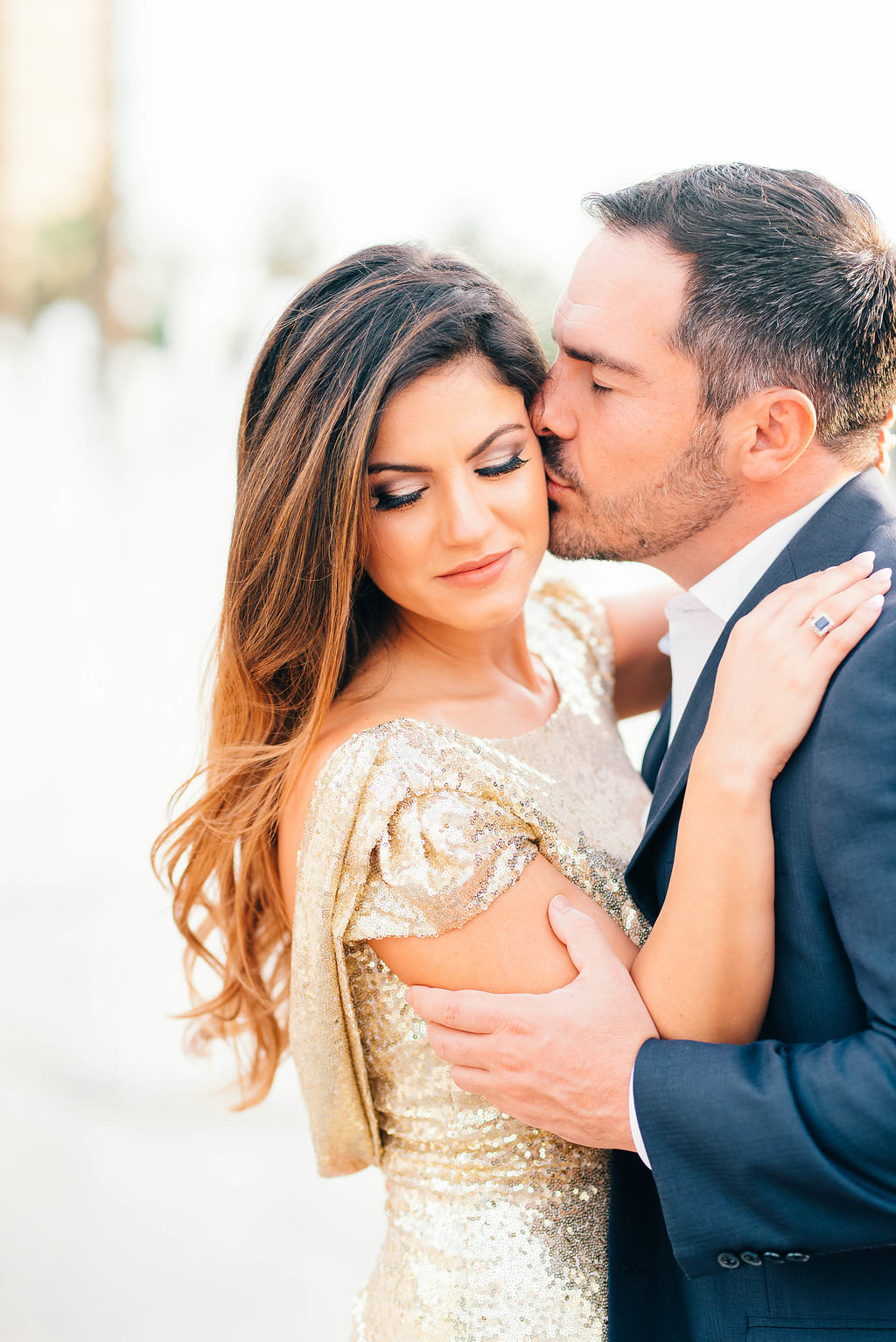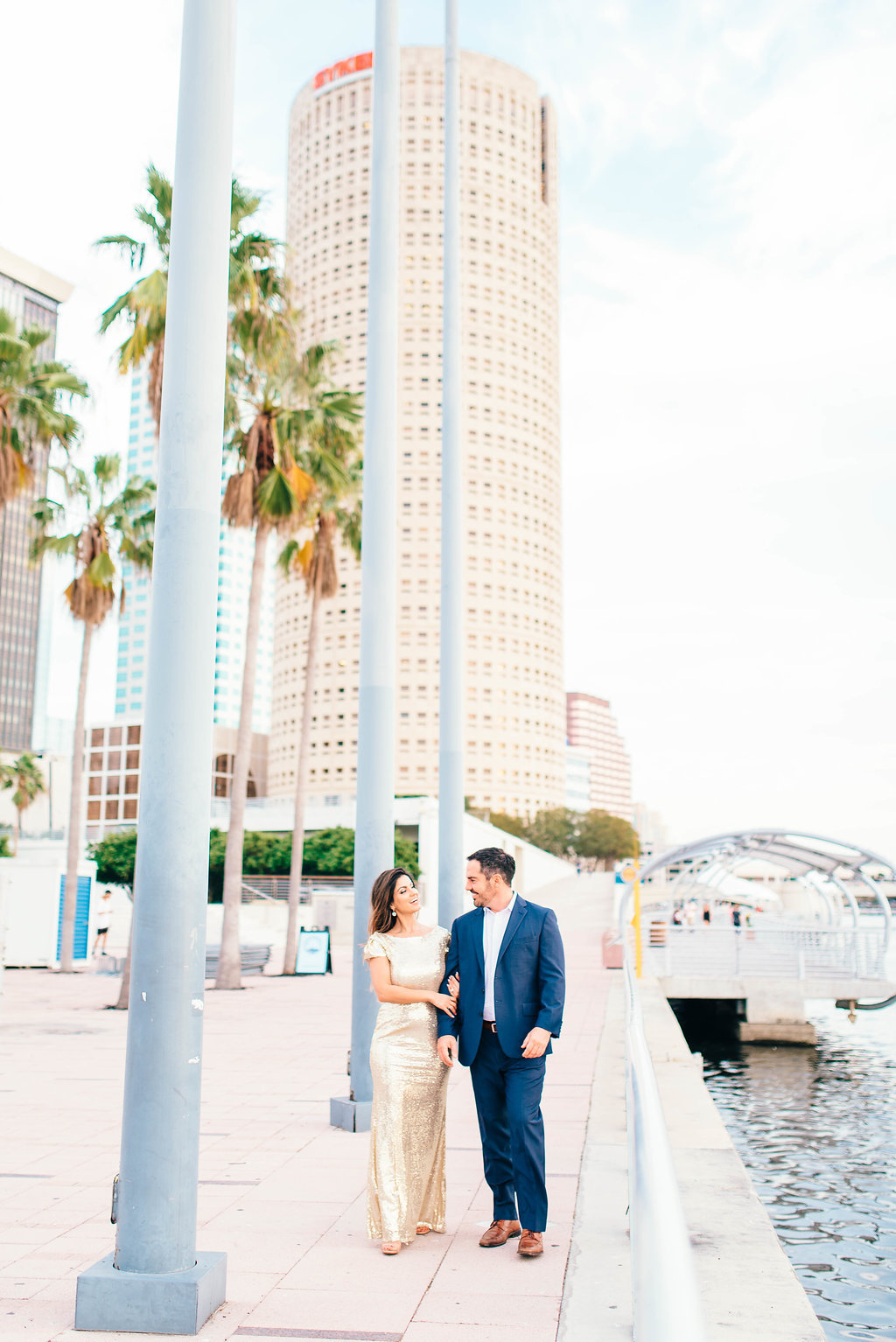 How did you and your fiancé meet?
Gus and I met at work. He was my manager, and according to him, I was his best employee. I ended up leaving the company for multiple reasons, and we began dating.
How did he propose?
The proposal was a complete surprise. For my 30th birthday, I had taken a week off at the beginning of the year because I wanted to go to an all-inclusive resort in Mexico. I hadn't planned anything for my birthday in years, so I was really looking forward to this. Unfortunately, life happens. Gus' job change and our subsequent relocation made a vacation hard to plan, and on top of that, our two-year-old dog was having medical issues that needed attention. I still had the time off and planned to relax instead. On my 30th birthday, Gus took me out to dinner, and three of my closest friends surprised me there. After dinner, the waitress brought out the dessert with a Mexican flag (this was not a Mexican restaurant), and Gus told me we were going to the resort in Mexico! Gus told me on our flight to Mexico that we were having a nice dinner one day while we were there. What I didn't know was how much he had coordinated with the resort to make it happen. When we arrived for dinner, the waiter began by giving us a fake tour of the property. The tour ended at our private table underneath a white cabana. Gus asked the waiter to take our picture, he took my hands, got down on one knee, and asked me to spend forever with him. Of course, I said yes!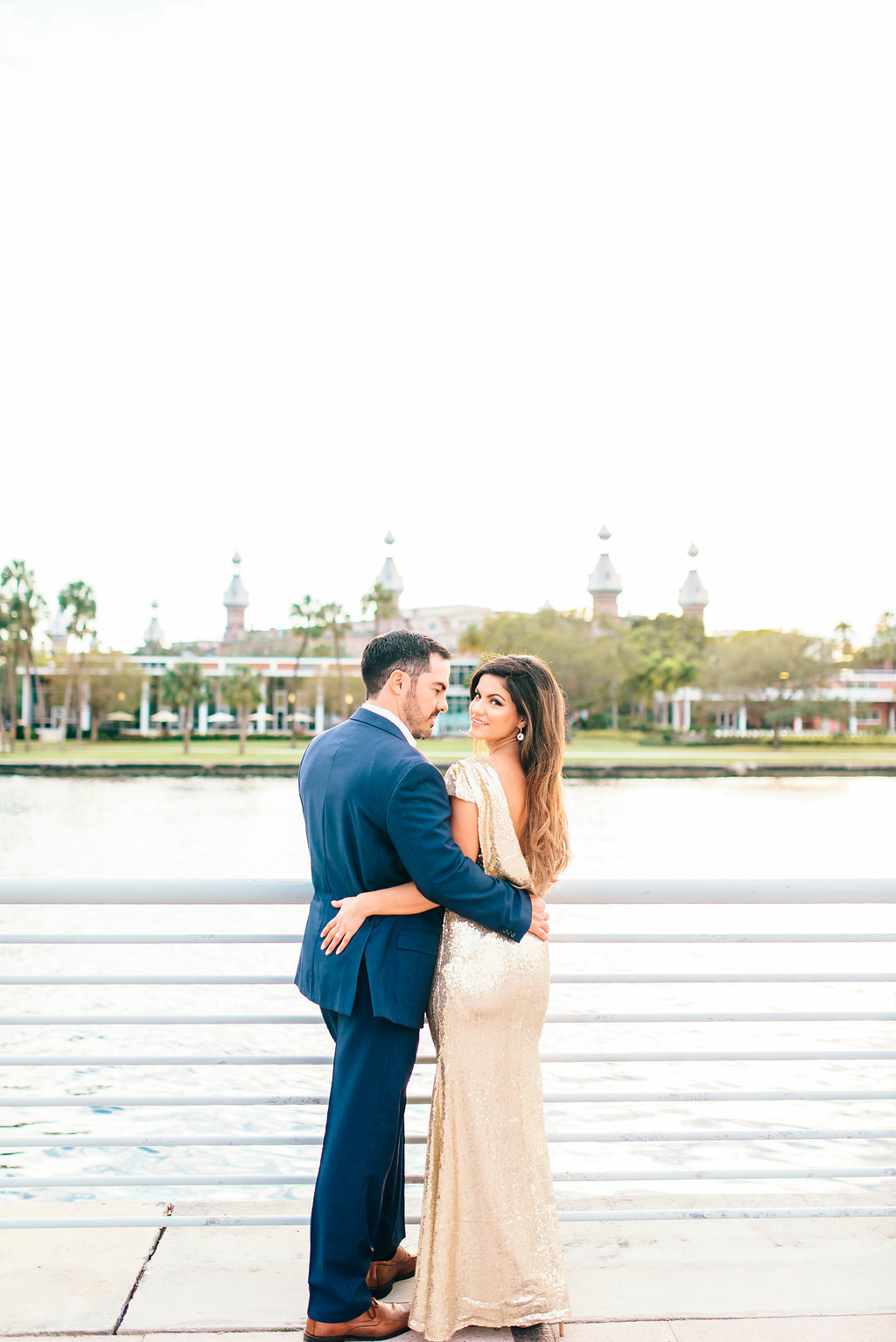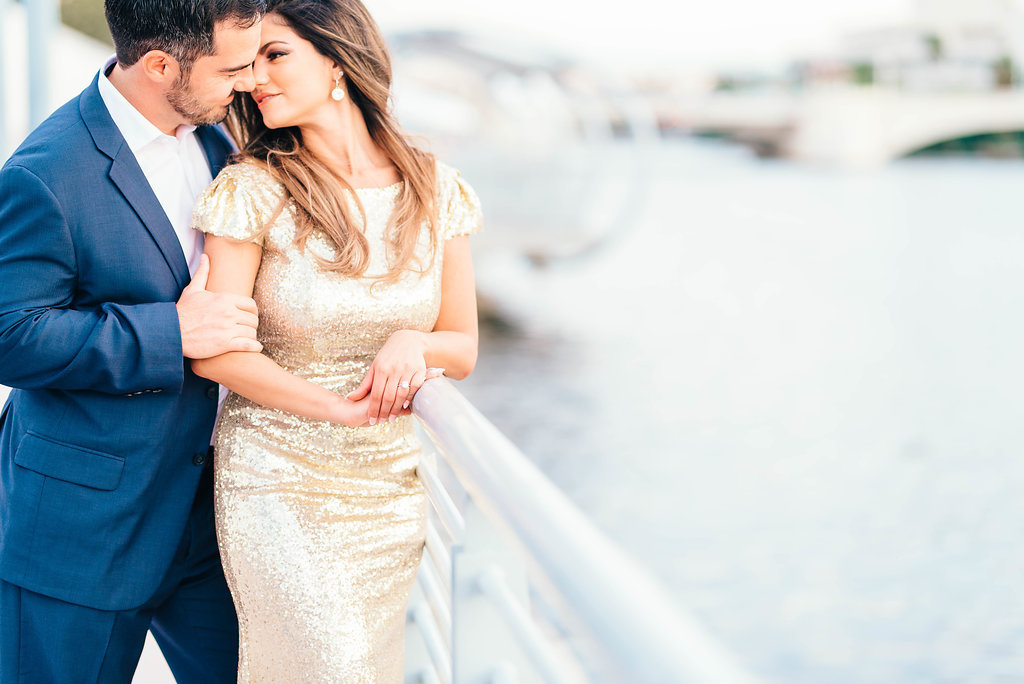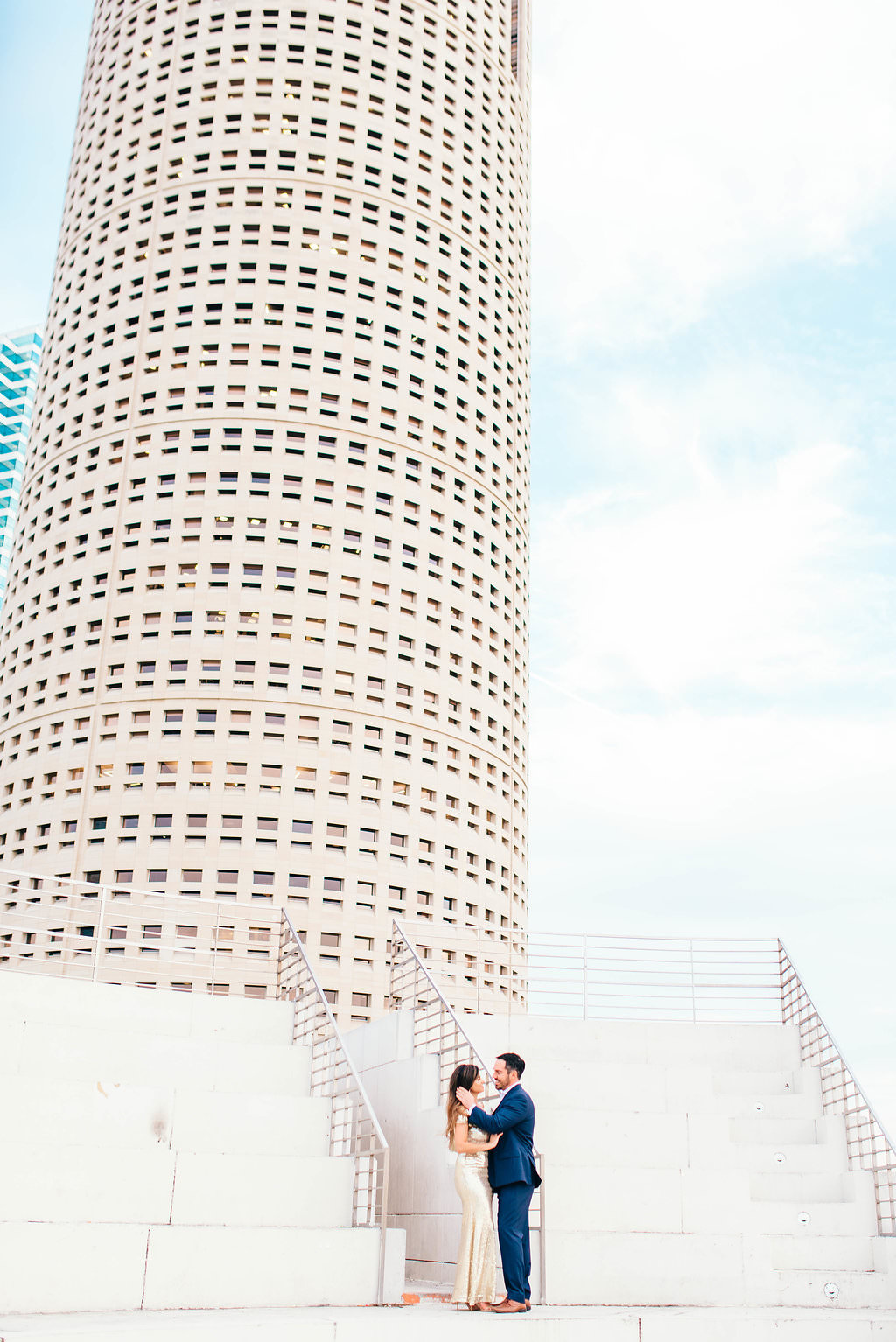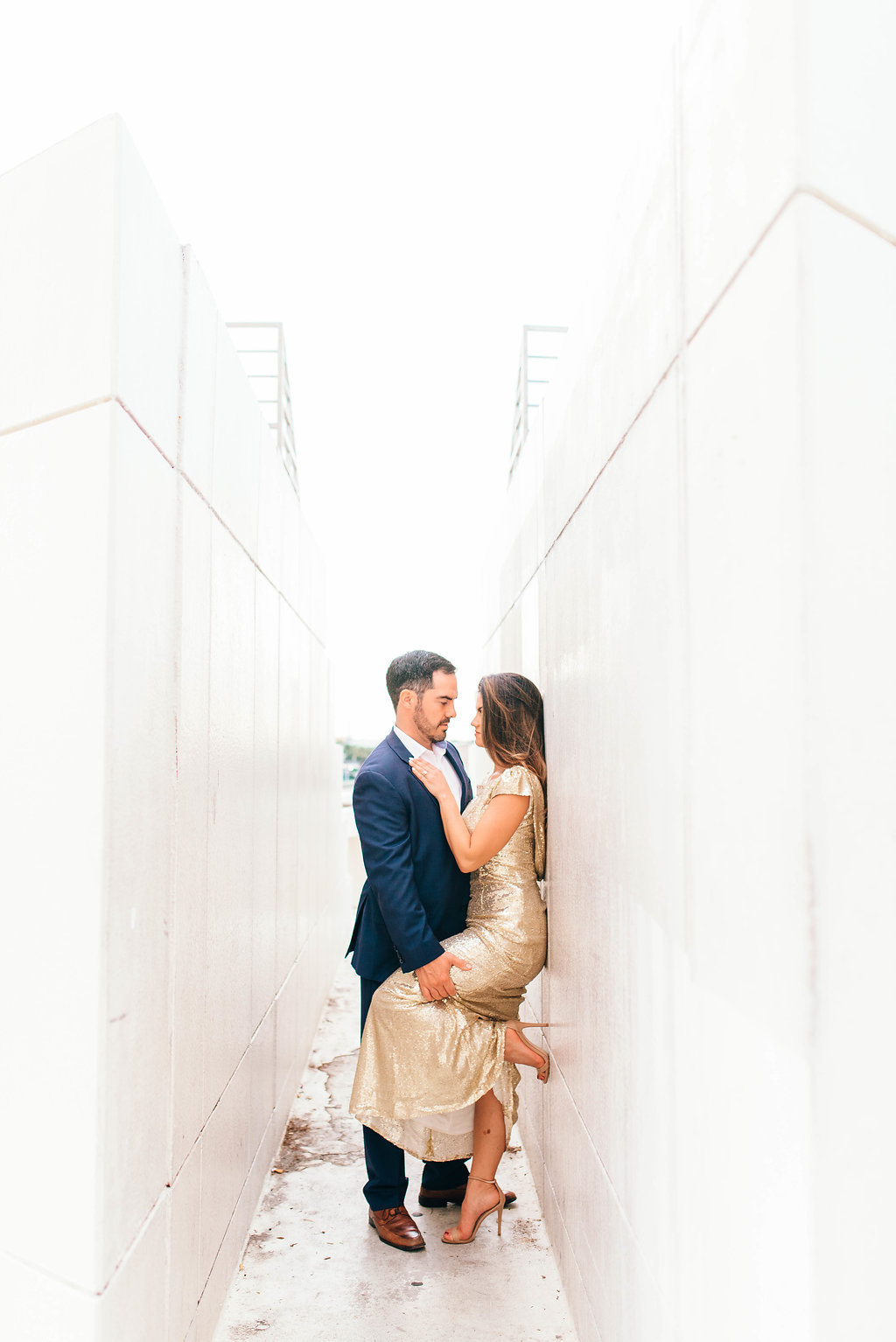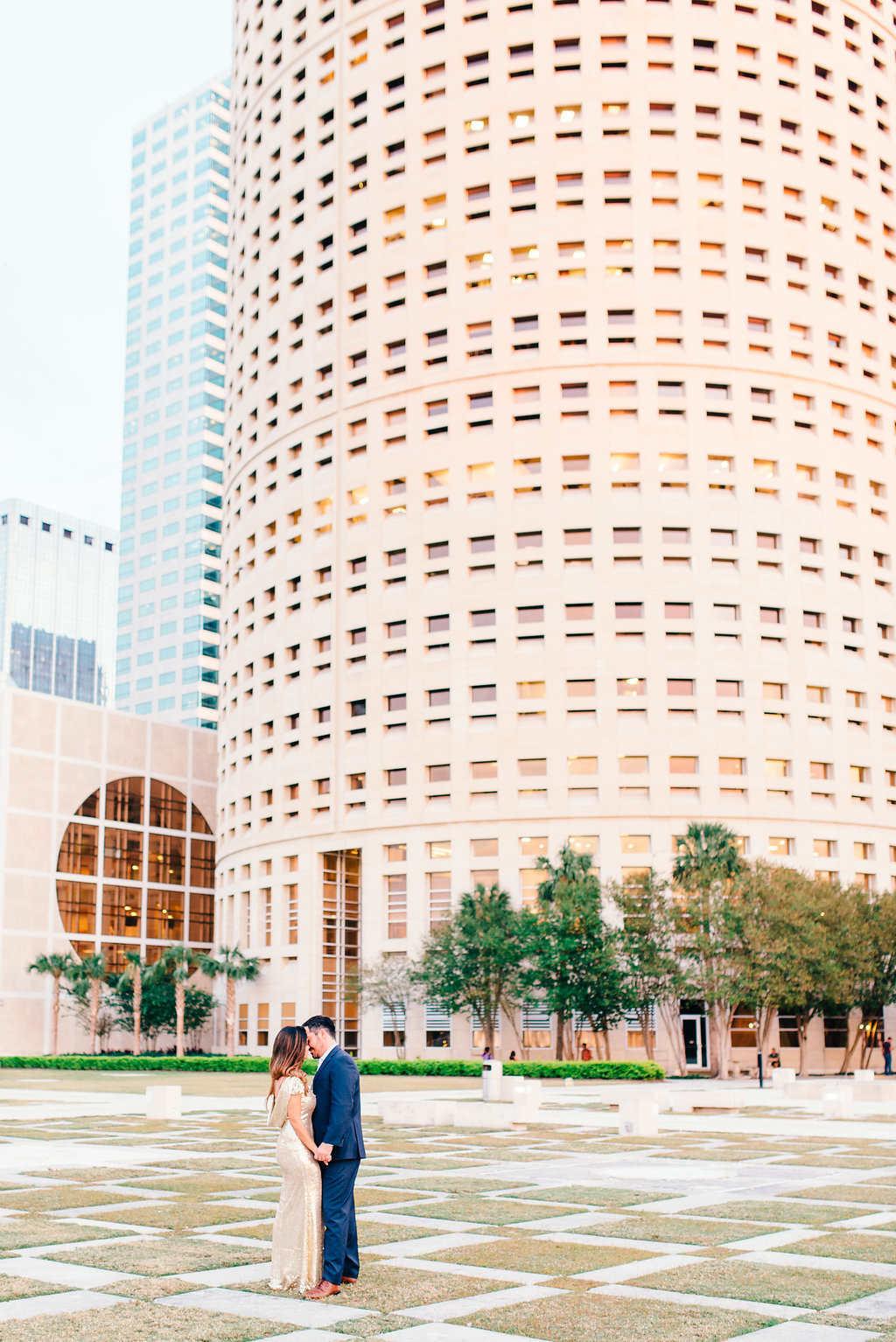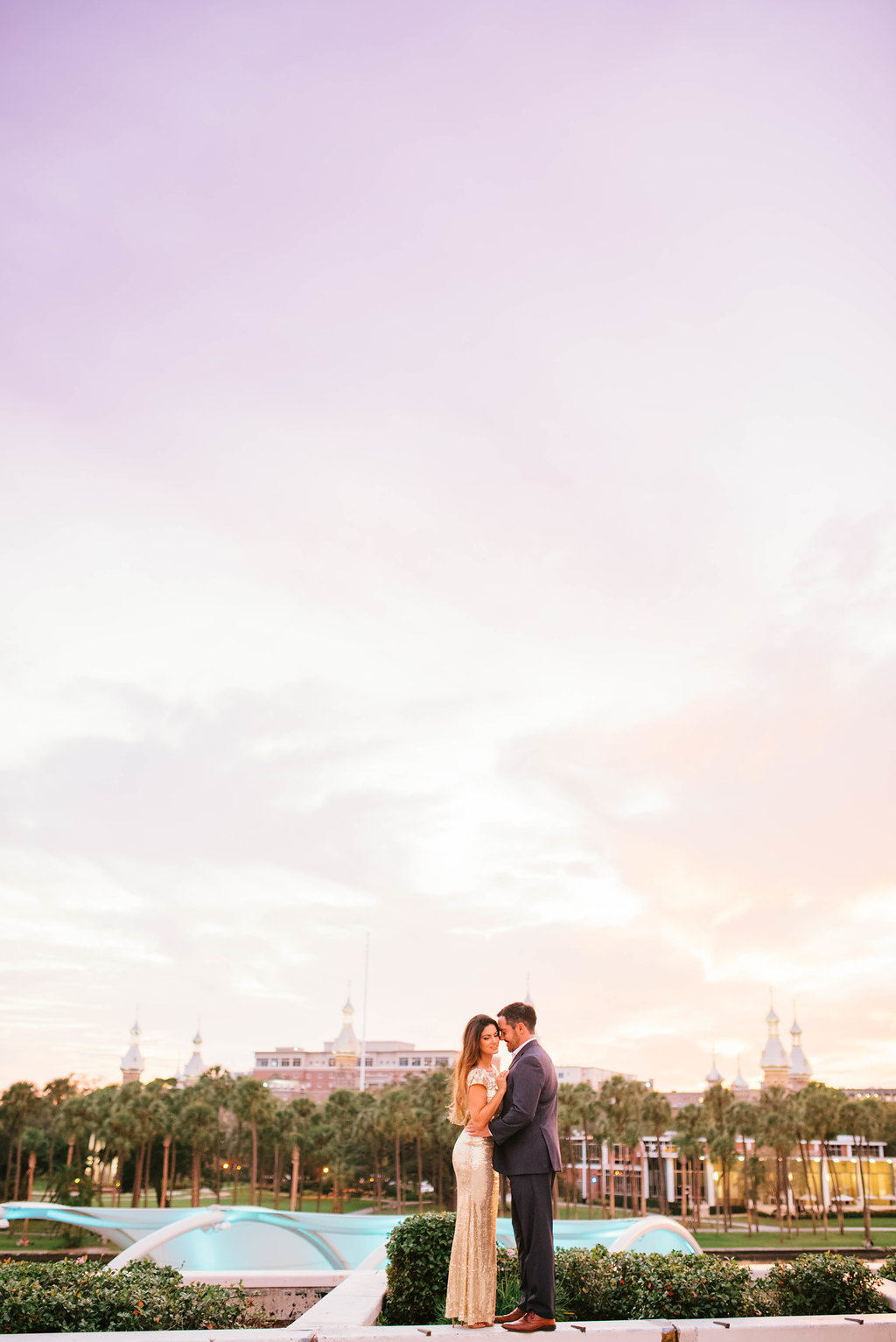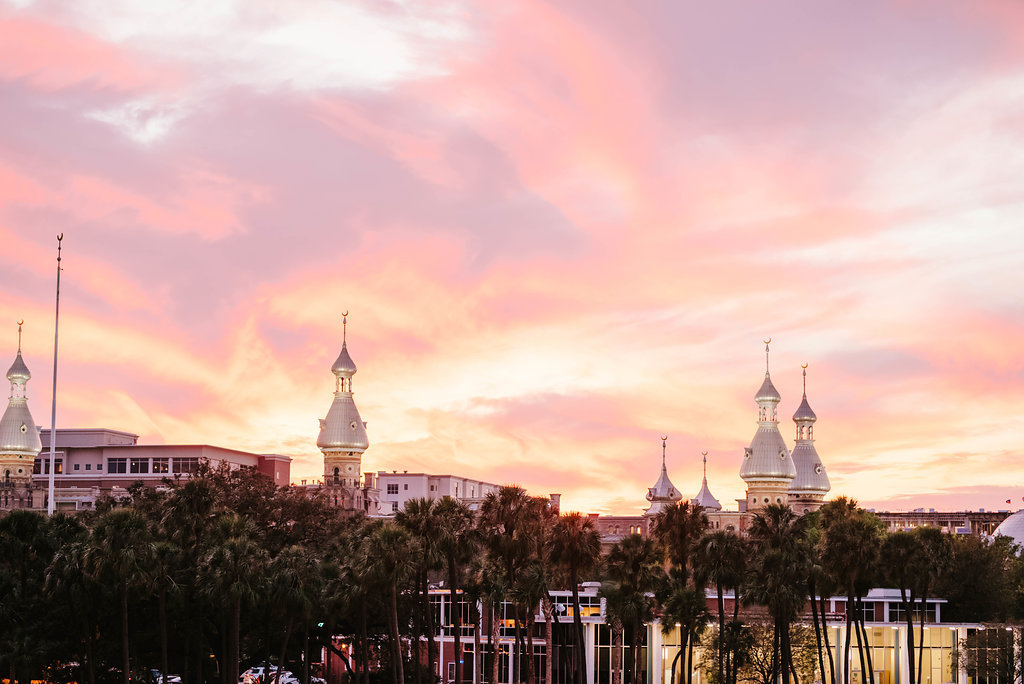 Photographer: Ledia Tashi Photography
Hair: Blo Blow Dry Bar
Makeup: MAC Cosmetics