It's that time of year when pirates invade downtown Tampa and beads fly through the air on Bayshore Boulevard. As pirate ships start to line up near the Convention Center, it's only fitting that we celebrate this annual Tampa tradition with Katherine and Jack's Gasparilla inspired engagement shoot.
The couple boarded the Jose Gasparilla pirate ship in Downtown Tampa with its colorful flags and historic stature to celebrate their engagement.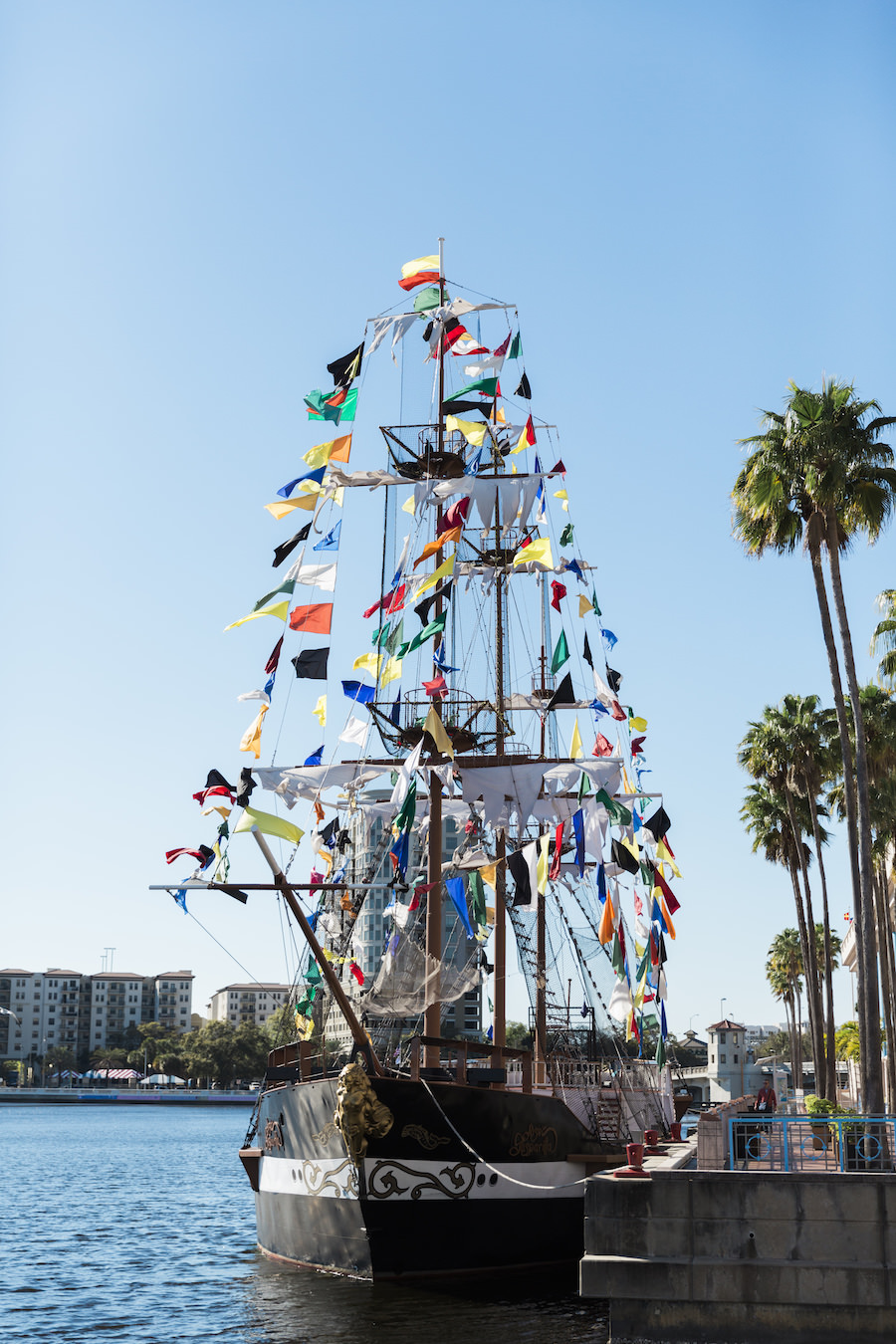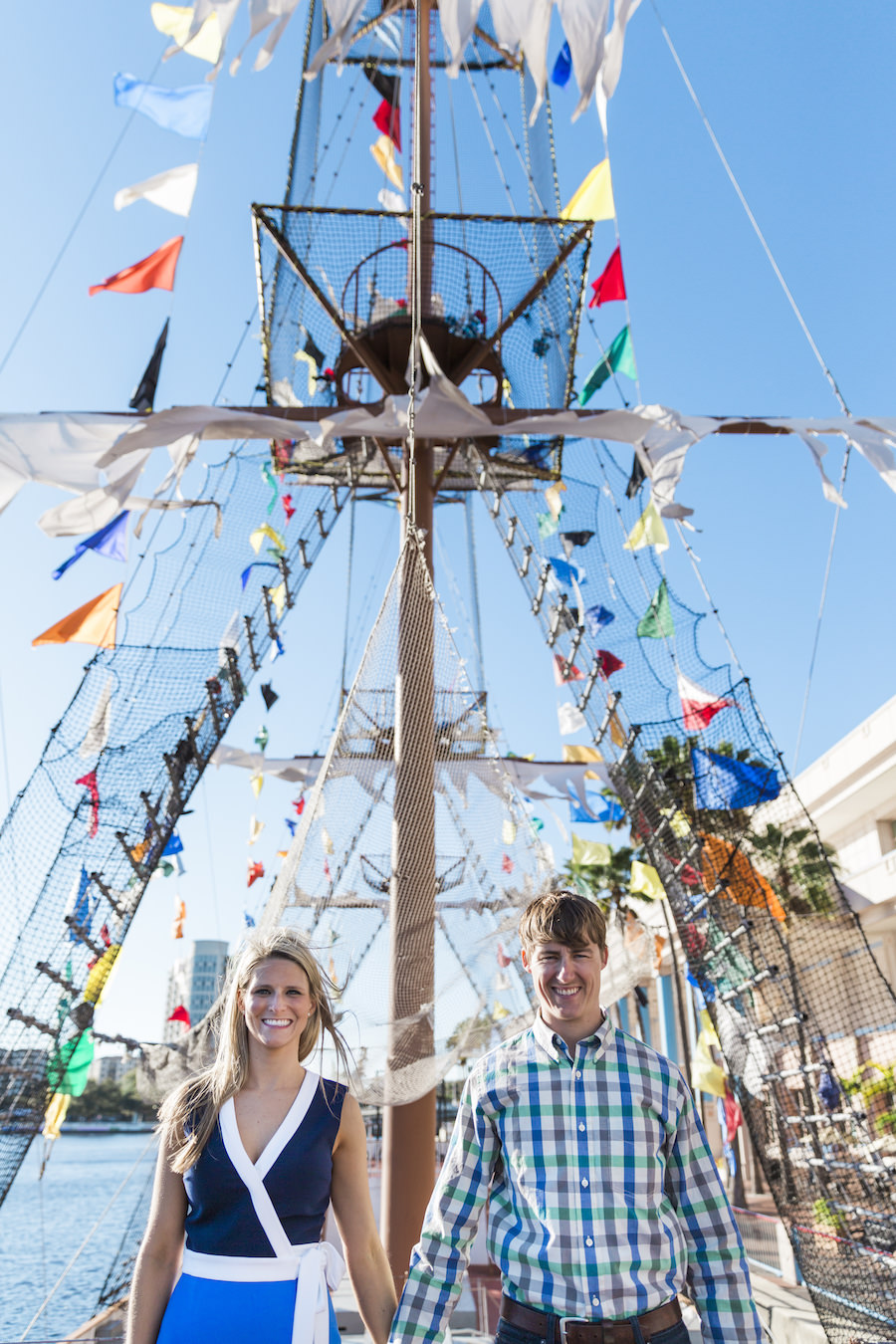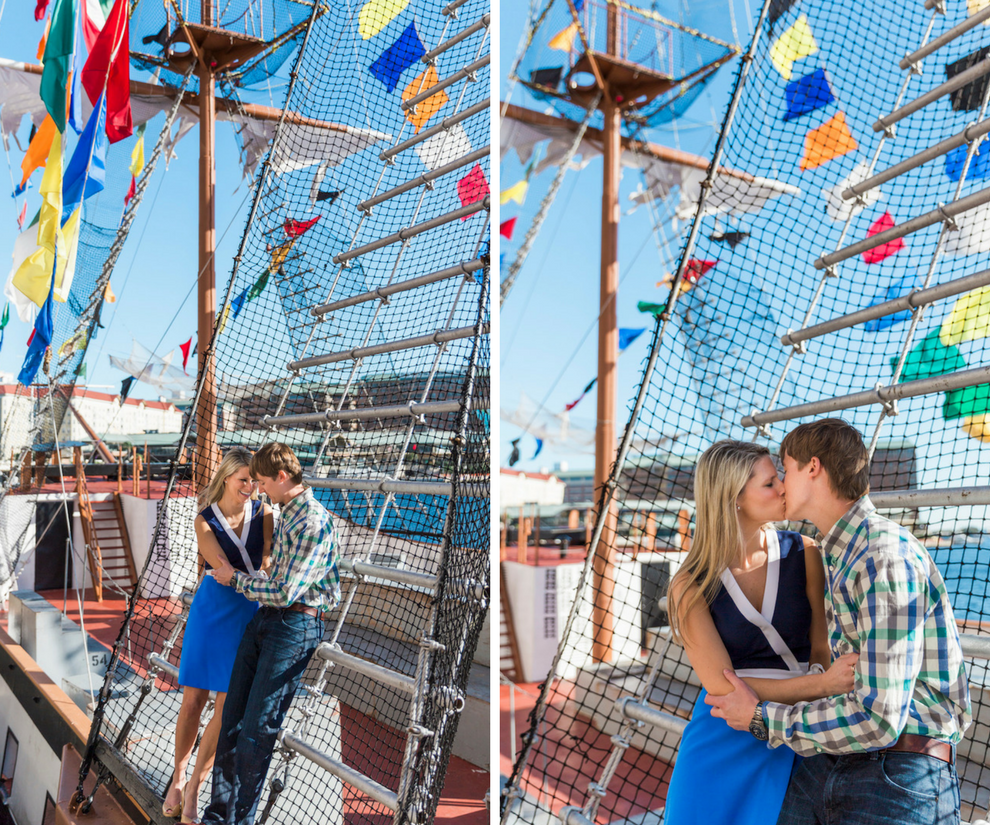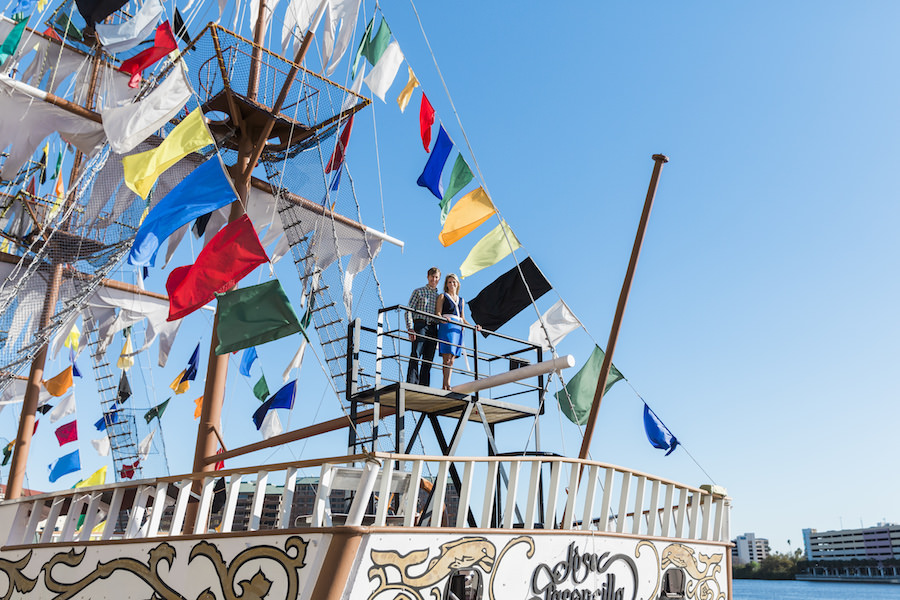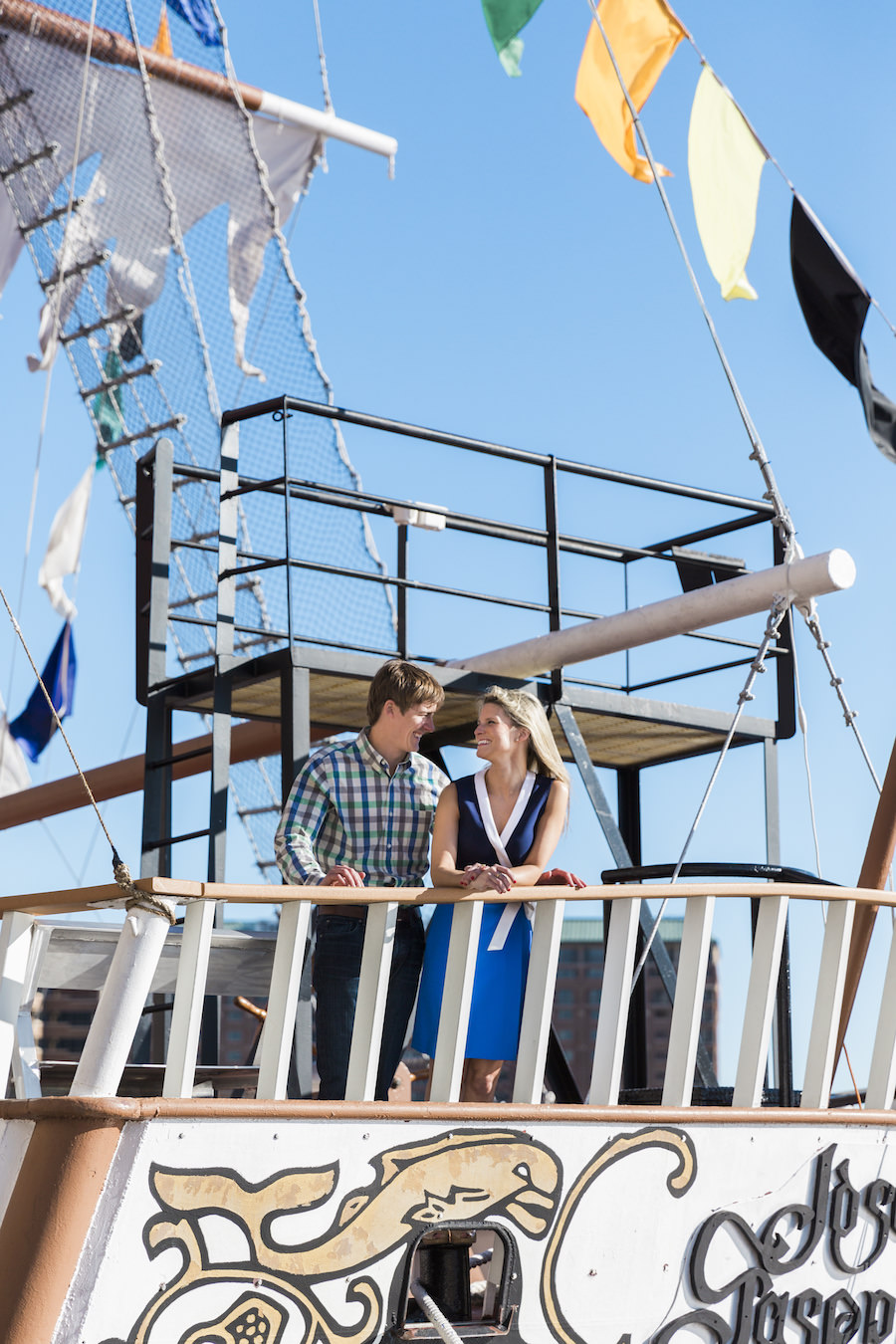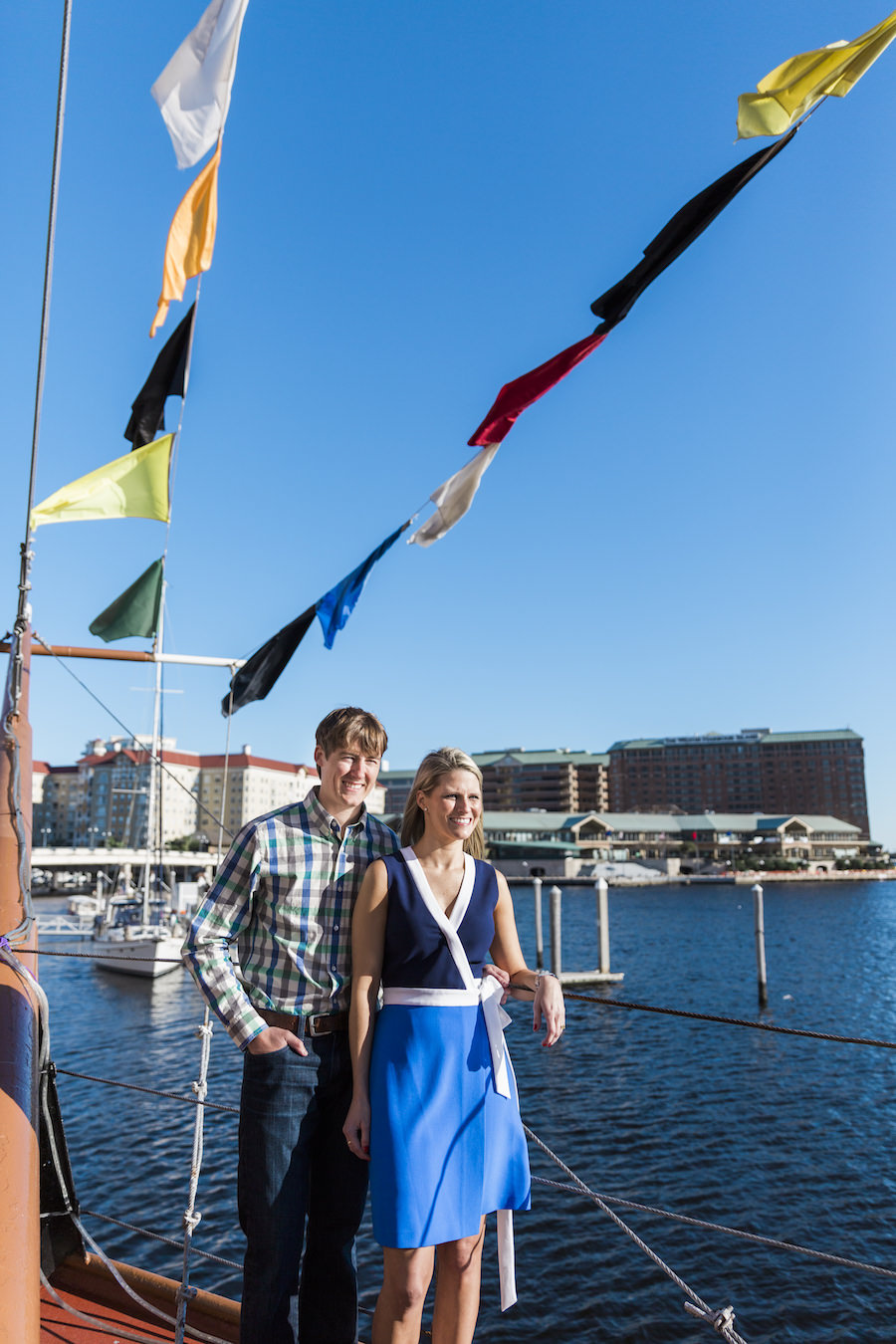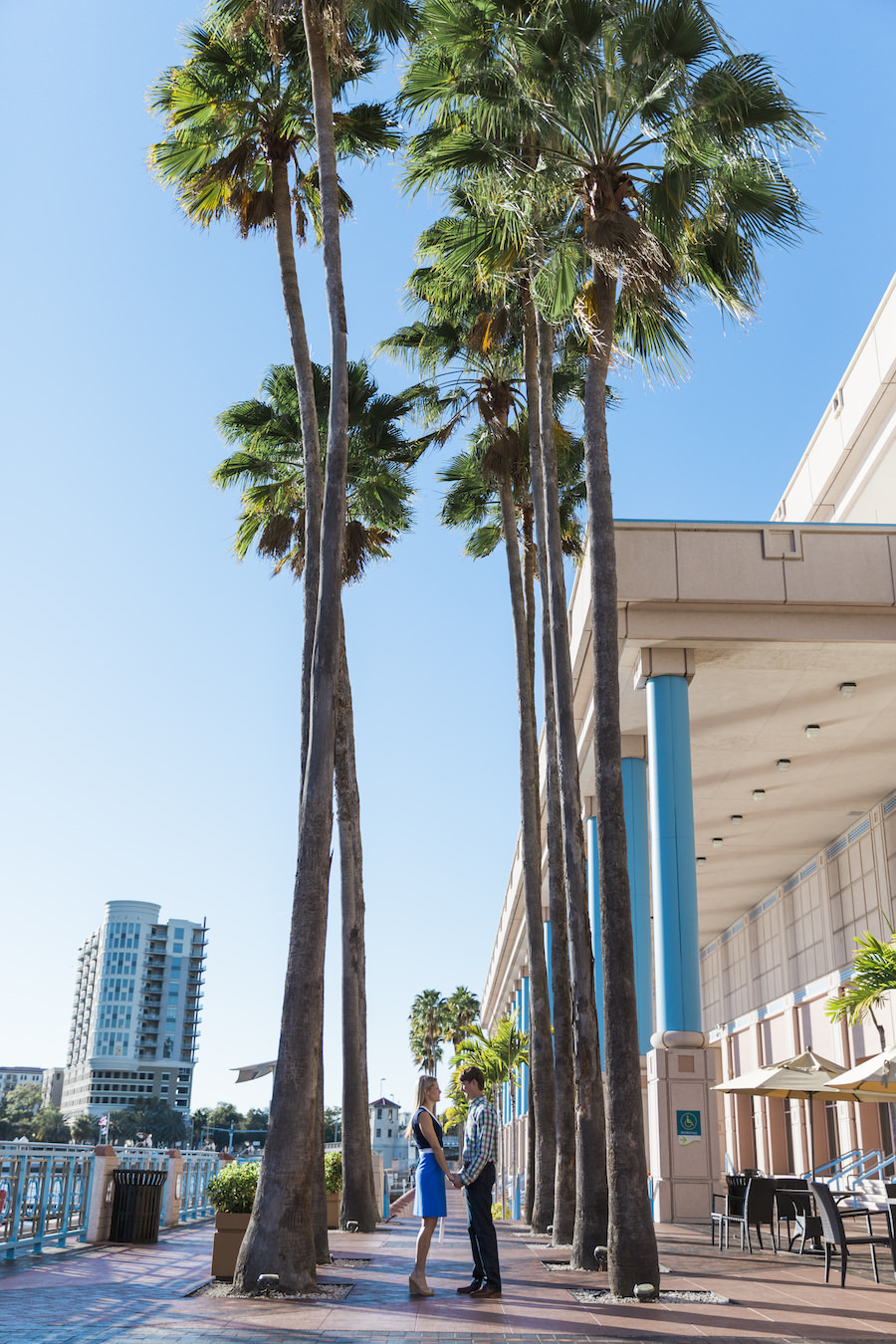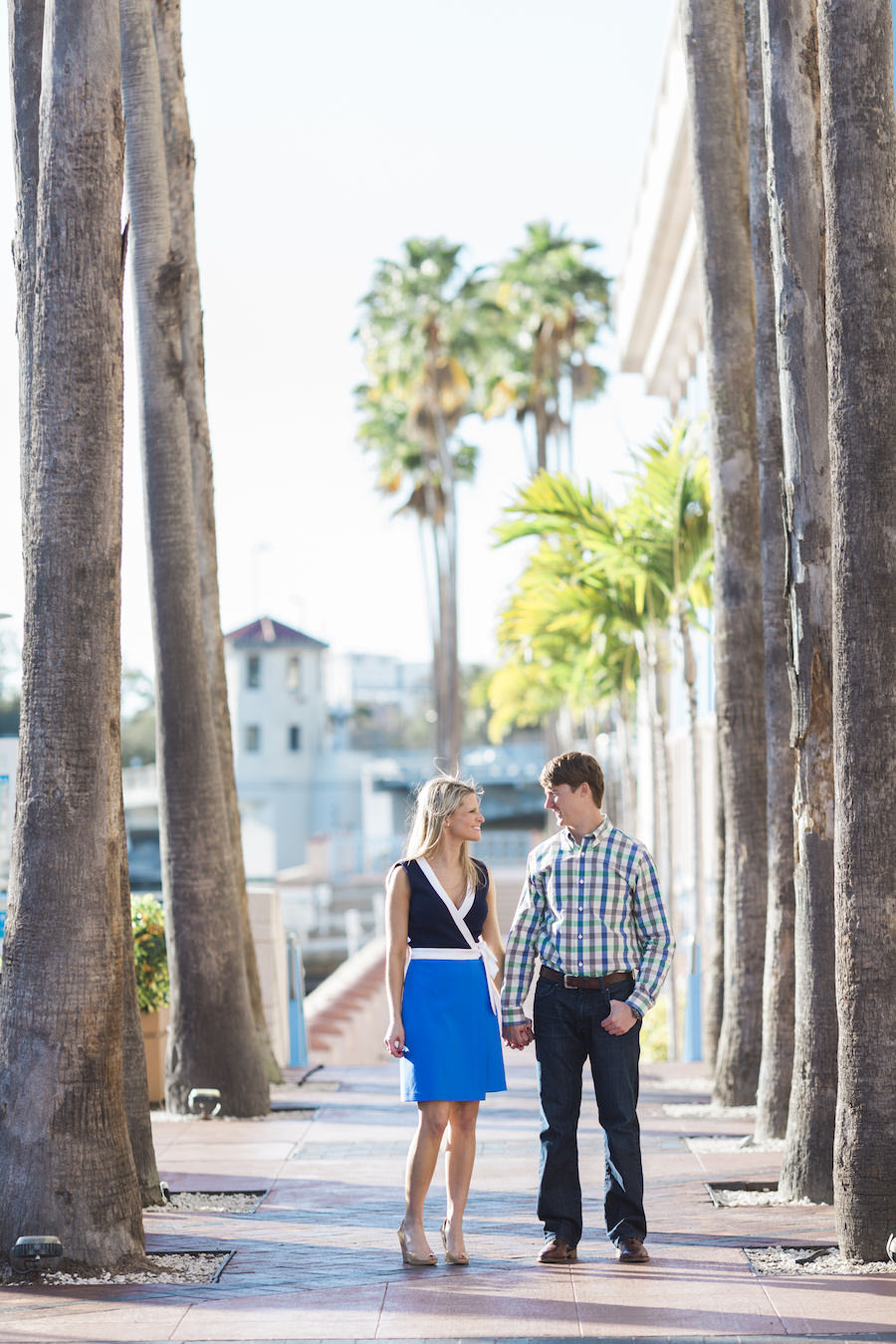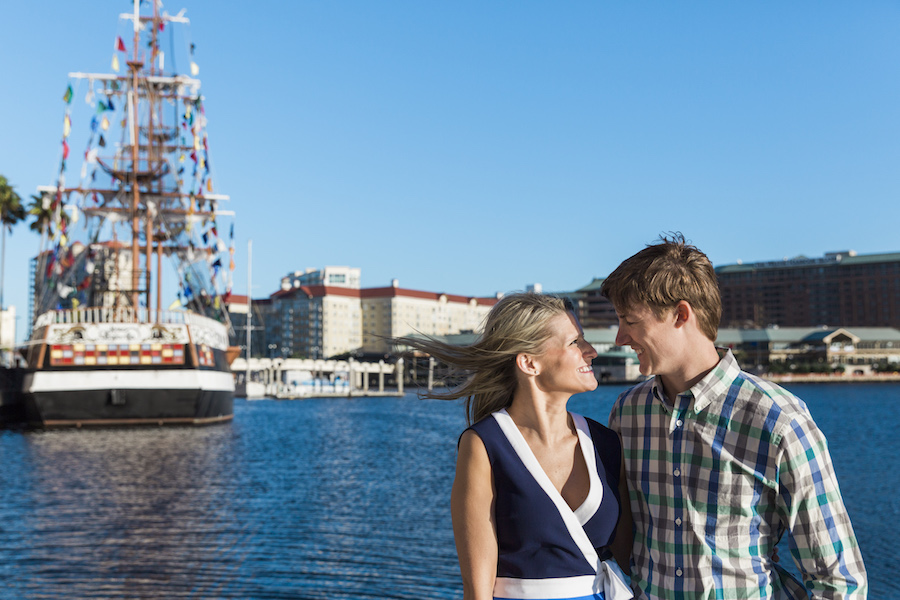 Photographer: Pezz Photo
Chelsea and Jarrett's Tampa Bay vintage inspired engagement session reflected the bride's love for retro glamour and the groom's adventurous spirit to try new things.
"I love vintage and used to do pinup modeling. Jarrett was totally up for dressing up and loved the idea of a themed engagement shoot," the bride-to-be shared. "We both love to travel and try new things together, so it was a perfect match for us."
MORE: VINTAGE ENGAGEMENT SESSIONS
The Clearwater couple incorporated an antique Chevy Bel Air, which was the centerpiece of their vintage engagement shoot. The pair's retro attire and accessories perfectly set the stage for their retro styled engagement photos.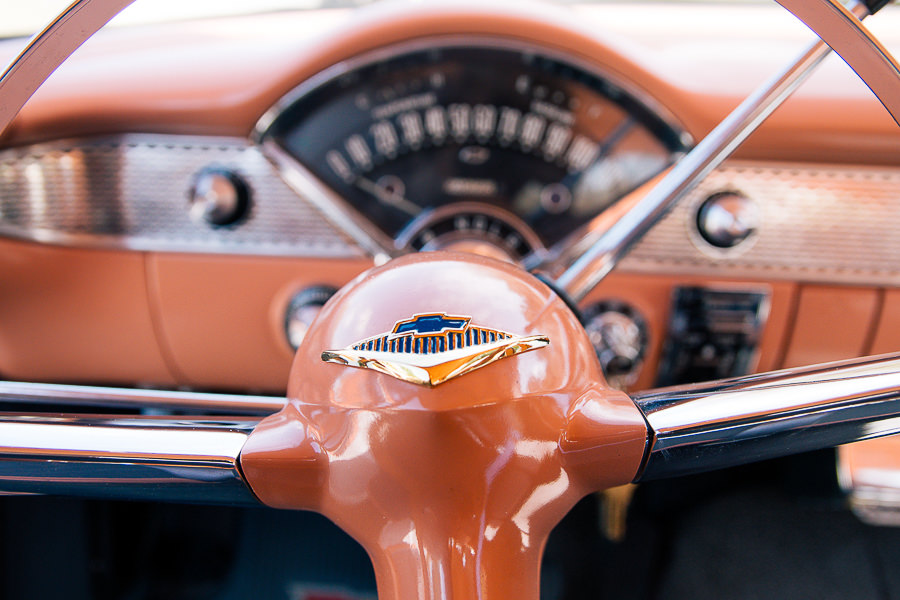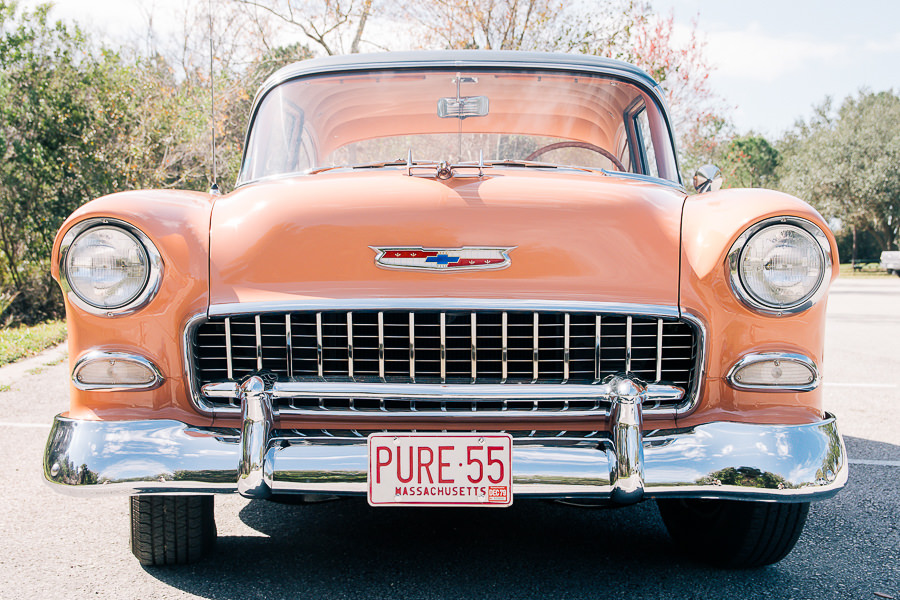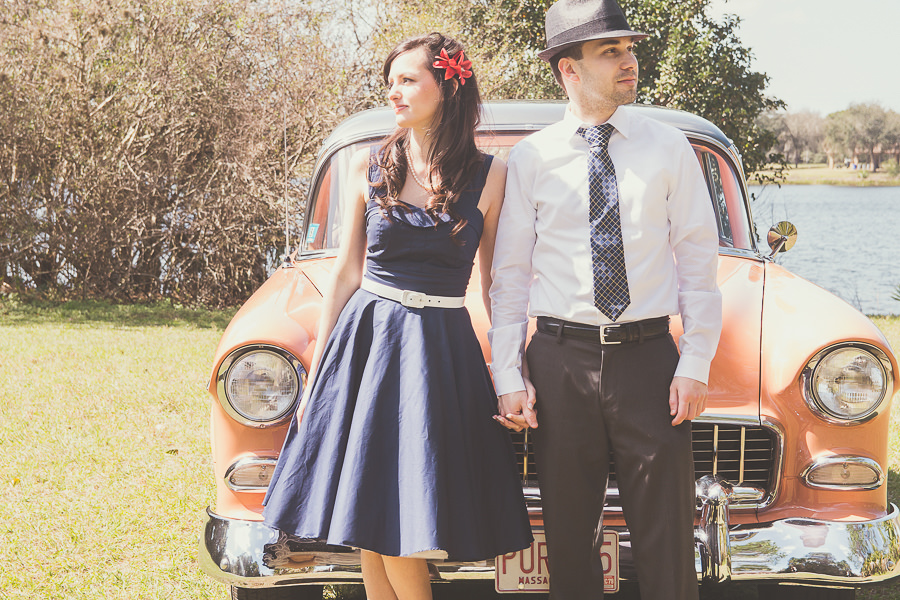 How would you describe the theme of your engagement shoot?
Our theme was vintage/retro travel. Jarrett is so fun-loving and was totally up for doing it with me! It's something he knows I love, and he thought it was a great idea. We both love to travel and try new things together, so it was a perfect match for us.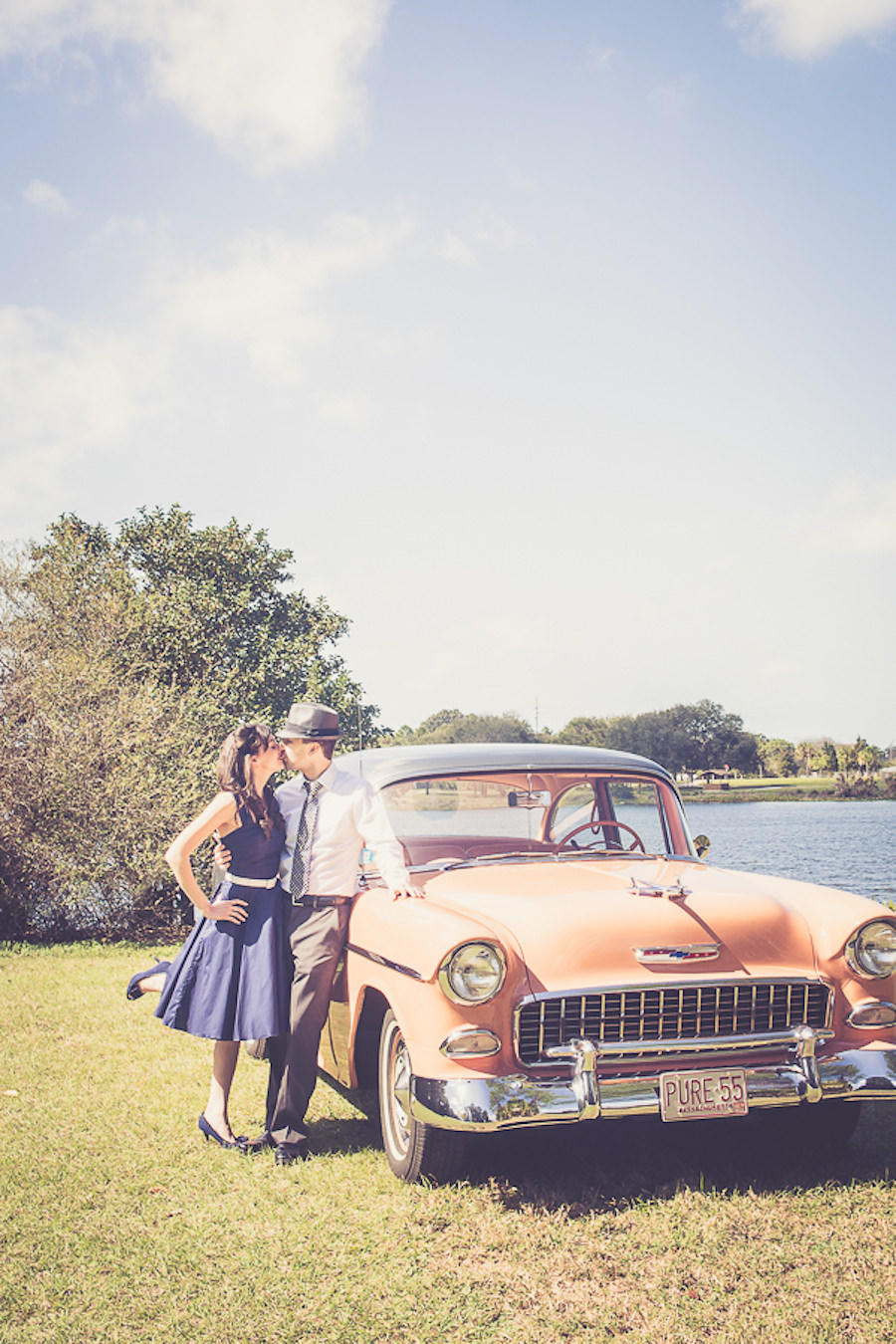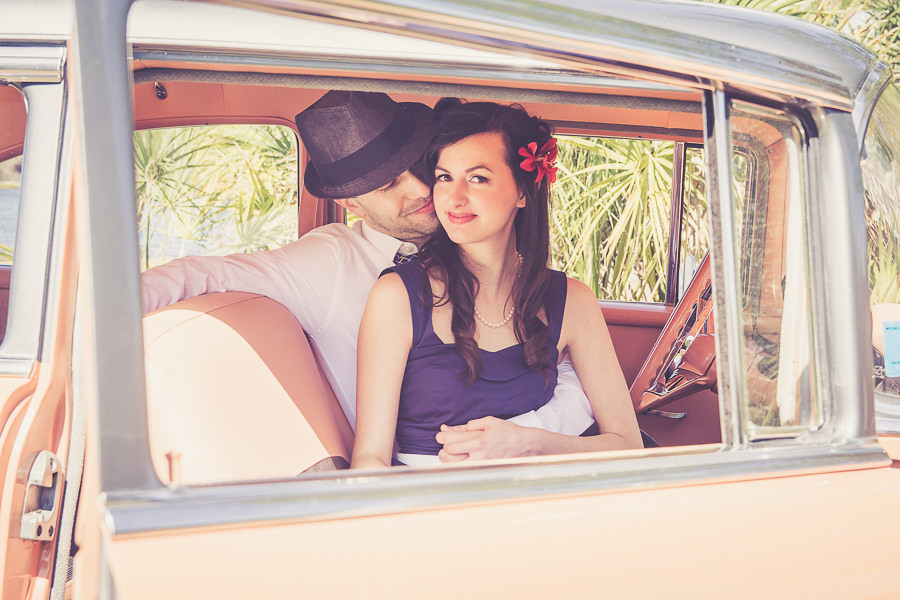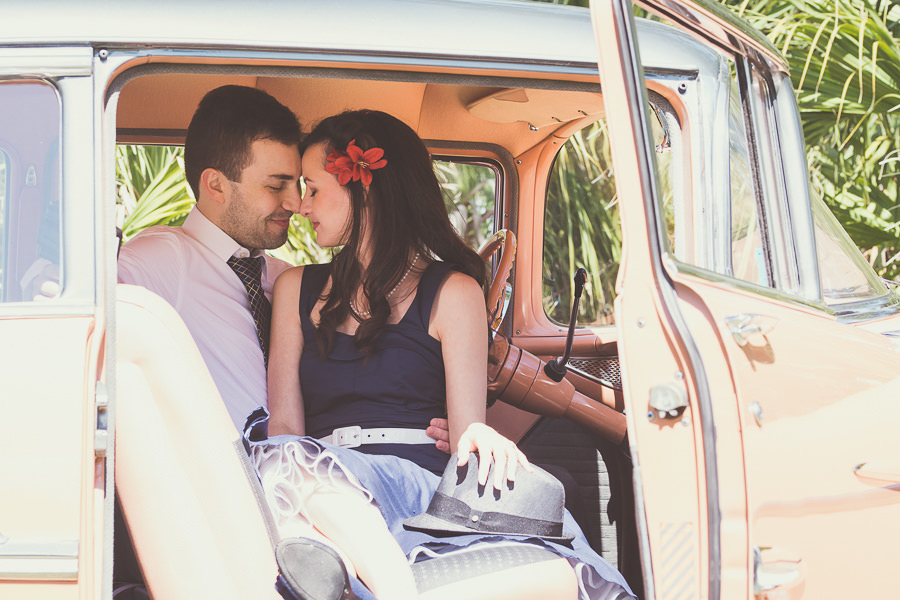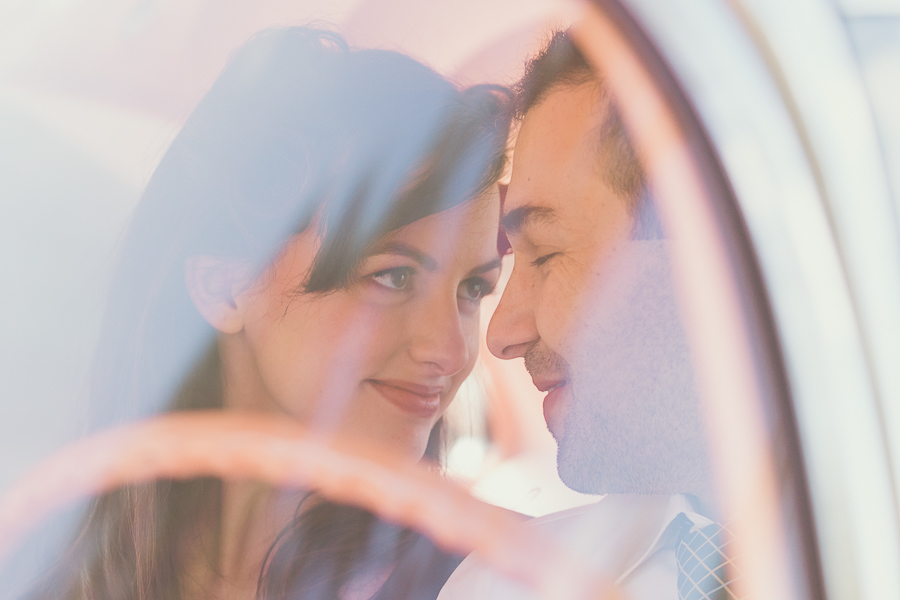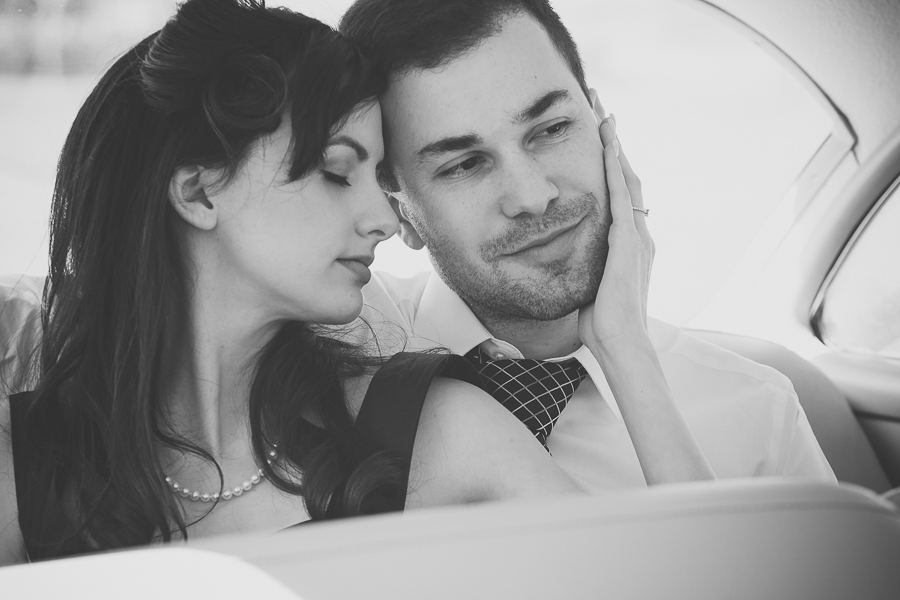 How did you and your fiancee meet and fall in love?
We met in college through mutual friends and became friends. Then both of our existing relationships ended of their own accord, and we eventually we started dating.
How did he propose?
Jeff proposed on our four year anniversary in St. Augustine, Fl. He surprised me with a horse and carriage ride after our anniversary dinner, followed by a walk by the water, where he proposed on a dock near the fort.
Funny story – I had really been wanting to do a walking ghost tour and was a little disappointed that he had "forgotten" to book us and was asking about it during dinner.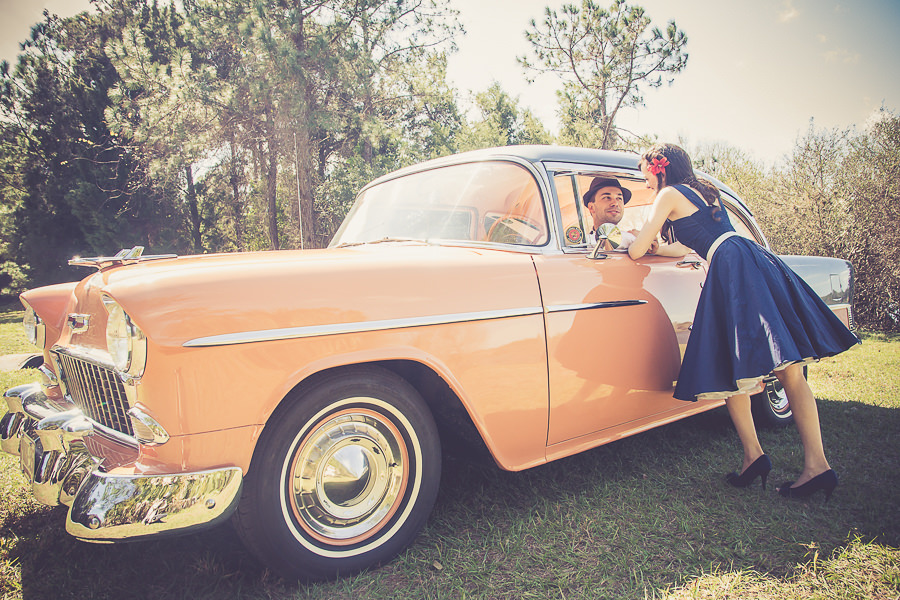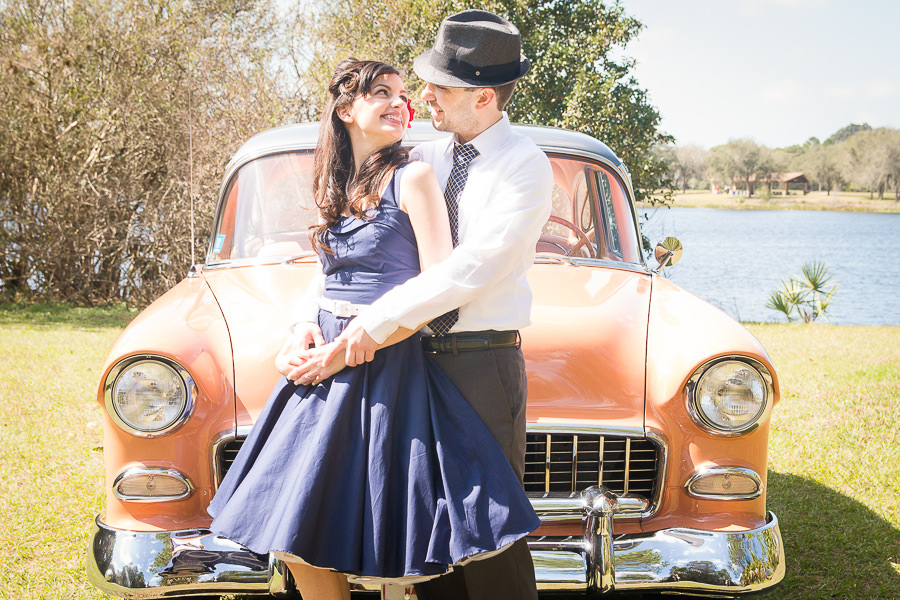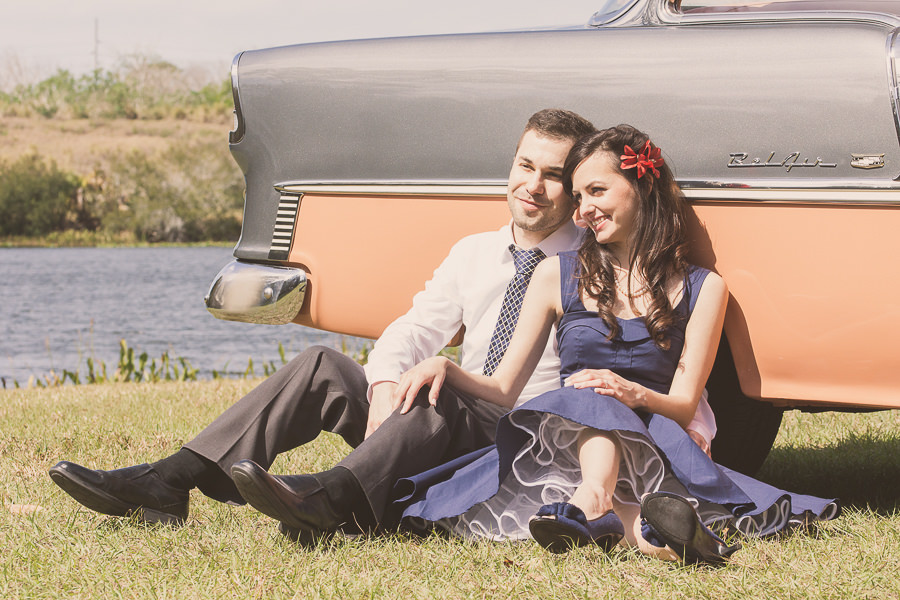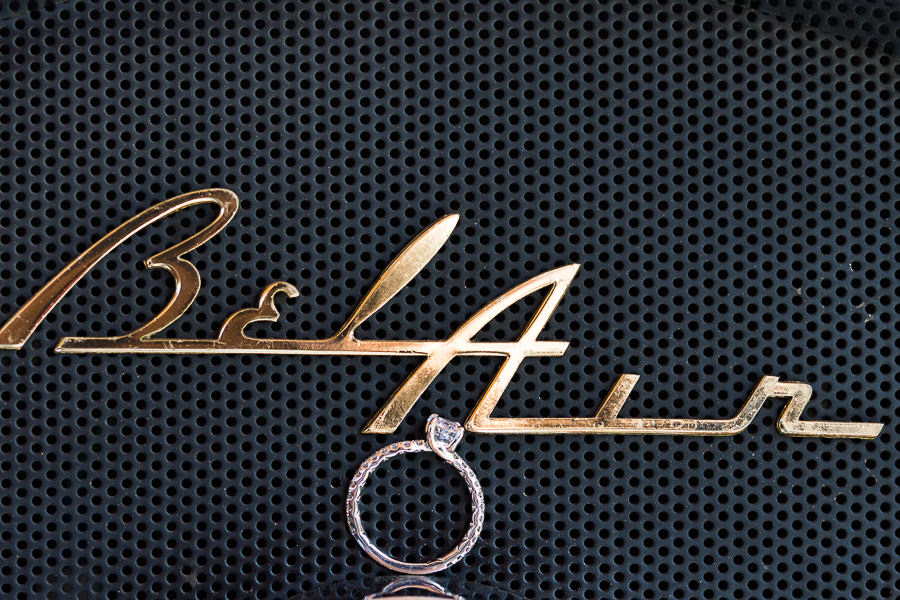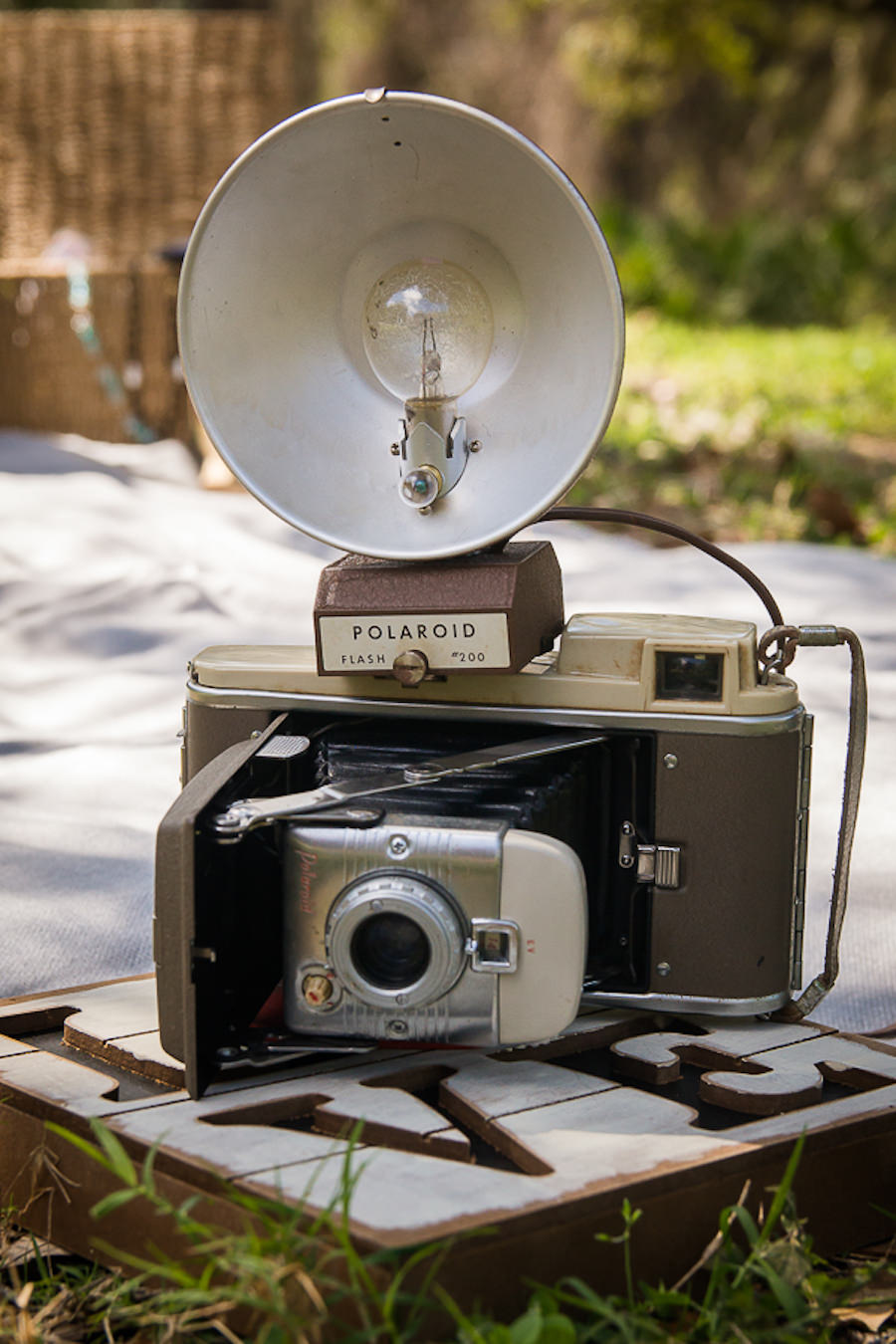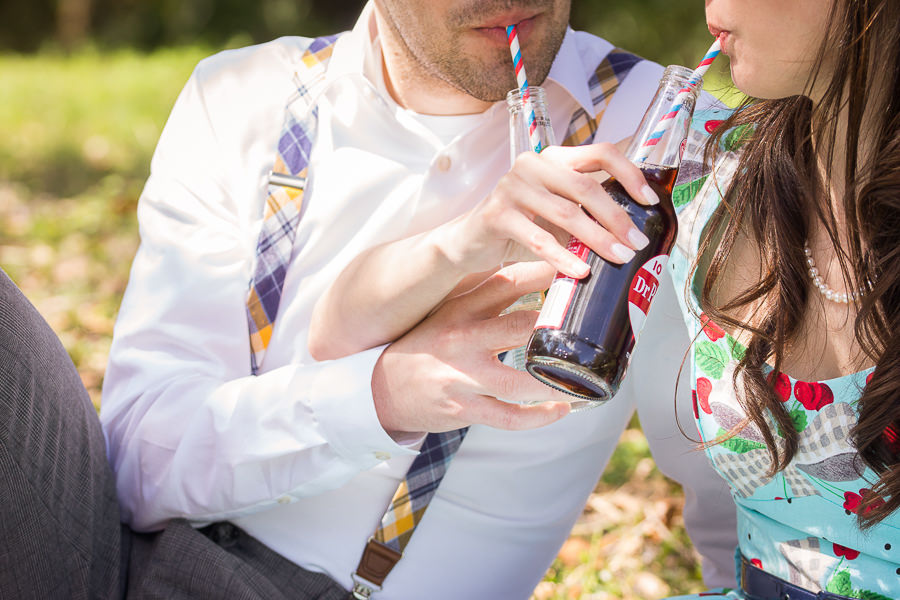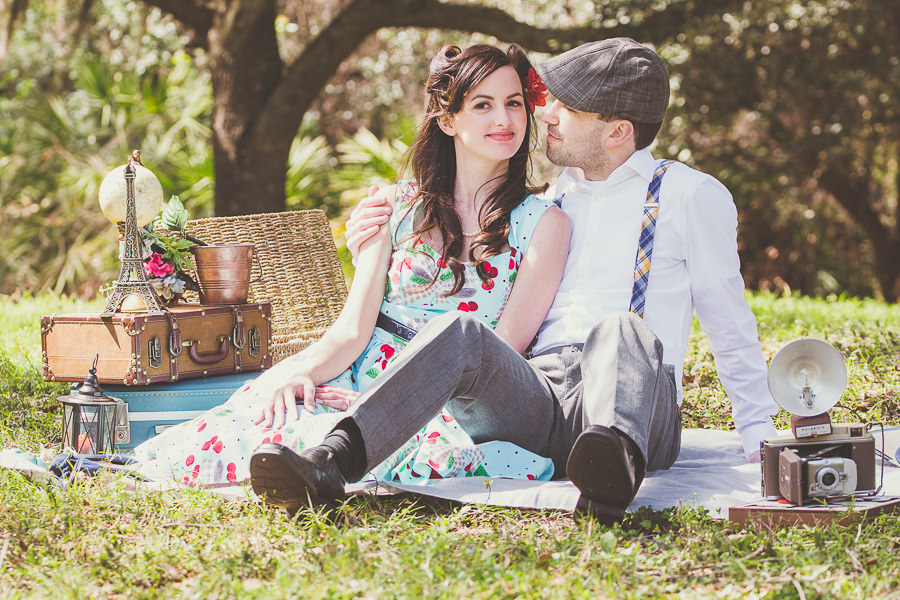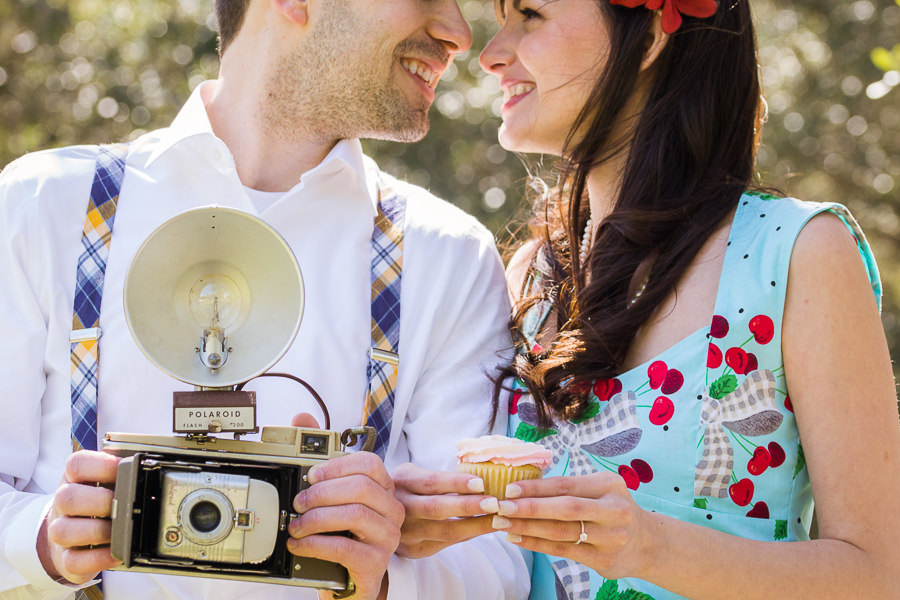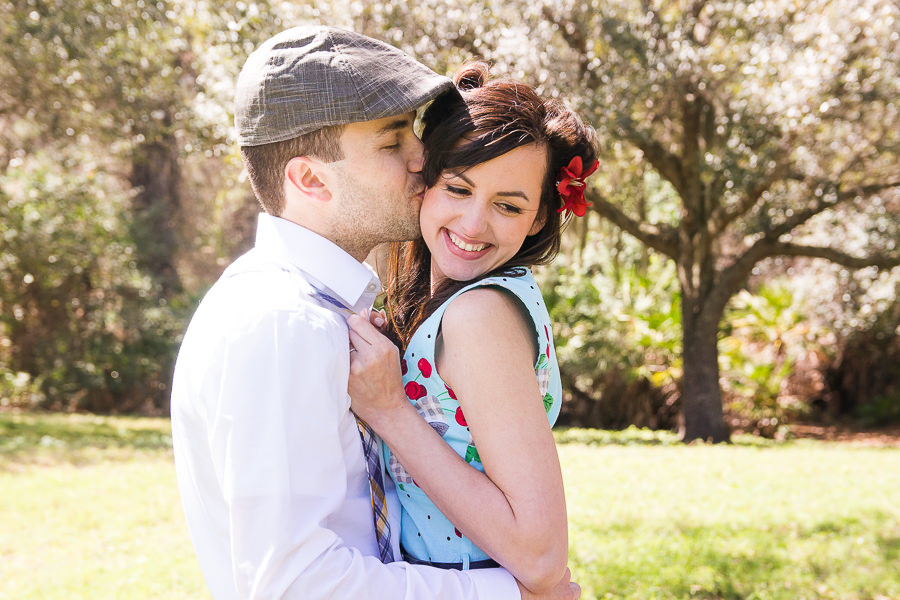 Photographer: Mir*Salgado Photography | Makeup: Bella Ti Artistry