Inspired by a trip to Mexico, and the traditional native folk art, this Spanish boho wedding inspiration shoot brought to life the traditional aspects of local artisans and whimsical fall tones.
"While celebrating my engagement in Tulum, I discovered these beautifully embroidered fabrics that I later learned were traditional Otami folk art patterns; there aren't many artisans left in Mexico that still create original embroidered pieces like this, and I was completely captivated," stylist and stationery designer Crystina Castiglione, of The Messy Painter, explained. "I've had a love affair with Mexico's art history and architecture for a long time, combined with its culture, playful use of color and beautiful landscapes. I knew I wanted to incorporate all of these into my own wedding and thought what better way than to create a styled shoot that played with this concept and incorporated patterns inspired by Mexican folk art."
MORE: WHIMSICAL WEDDING INSPIRATION
Starting with a bold color palette inspired by the Mexican landscape, including the ocean and fall tones of marigold, apricot, and tangerine, Crystina began the process by sketching a folk art design that she incorporated throughout the shoot.
"We went really boho: a lace dress, long, wavy, beach hair with some loose braids, a bold lip to match the stationery, and a glam 70's cat-eye. We used these gorgeous vintage 70's round-backed chairs and a deep wood sweetheart table dressed with the piece of Otami embroidered fabric that inspired it all as a runner. For the actual tablescape, I had a vision of different leveled jewel-toned glasses, vases and different metal vessels with organic, flowing flowers for a more eclectic/vintage feel, tied together with the custom menus," the stylist shared. "We ended up with a mixture of eclectic objects and vases from our own personal collections, World Market, and from vintage and thrift shops in the area. My floral dreams come true with loose, organic and vibrant bouquets, and then the cherry on top with the most colorful, fun, sprinkle cake I've ever seen in my life."
MORE: BOHO WEDDING INSPIRATION
As an artist and stationery designer, Crystina explains that incorporating pops of color into your wedding paper goods can add a fun and unexpected surprise to traditional invitations.
"I think stationery and especially maps or custom artwork are such a great way to go bold with your color. These particular items look more visually appealing when they have a strong use of color, particularly if they are hand-painted. Light colors such as whites and blushes, while beautiful, can be difficult to paint with watercolors and even harder to get to show up correctly onto a digital surface," the designer explained.
Vibrant decor pieces were prevalent throughout this styled wedding shoot, which was the stylist's most cherished aspect of the design.
"My favorite element of this shoot was by far the bold use of color and the eclectic use of textures and patterns on the sweetheart table. It was what I imagine my dream wedding to look like," Crystina beamed. "I'm not afraid to mix and match things that wouldn't traditionally go together, so it was fun to play with that juxtaposition and see it pulled together with the use of the stationery.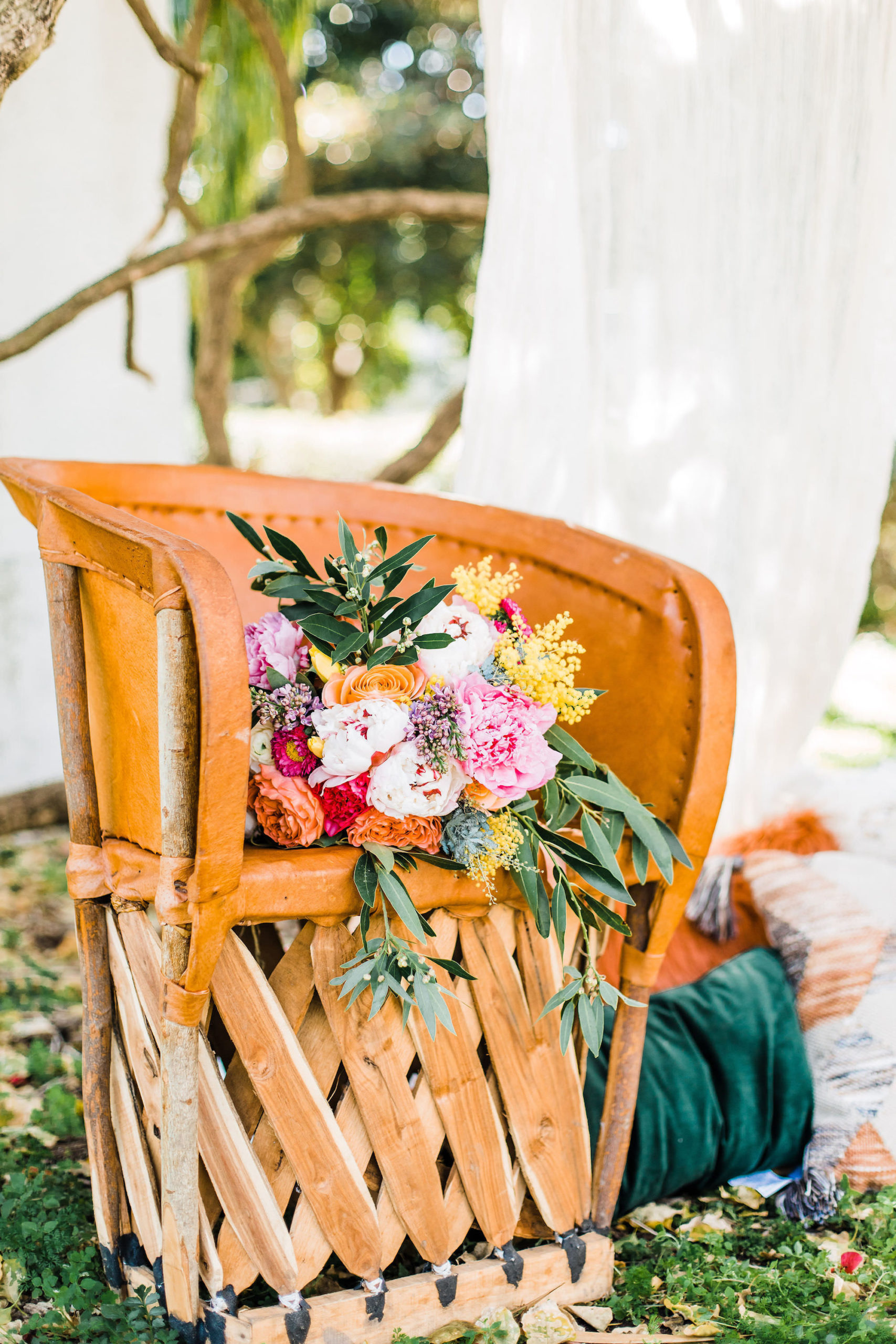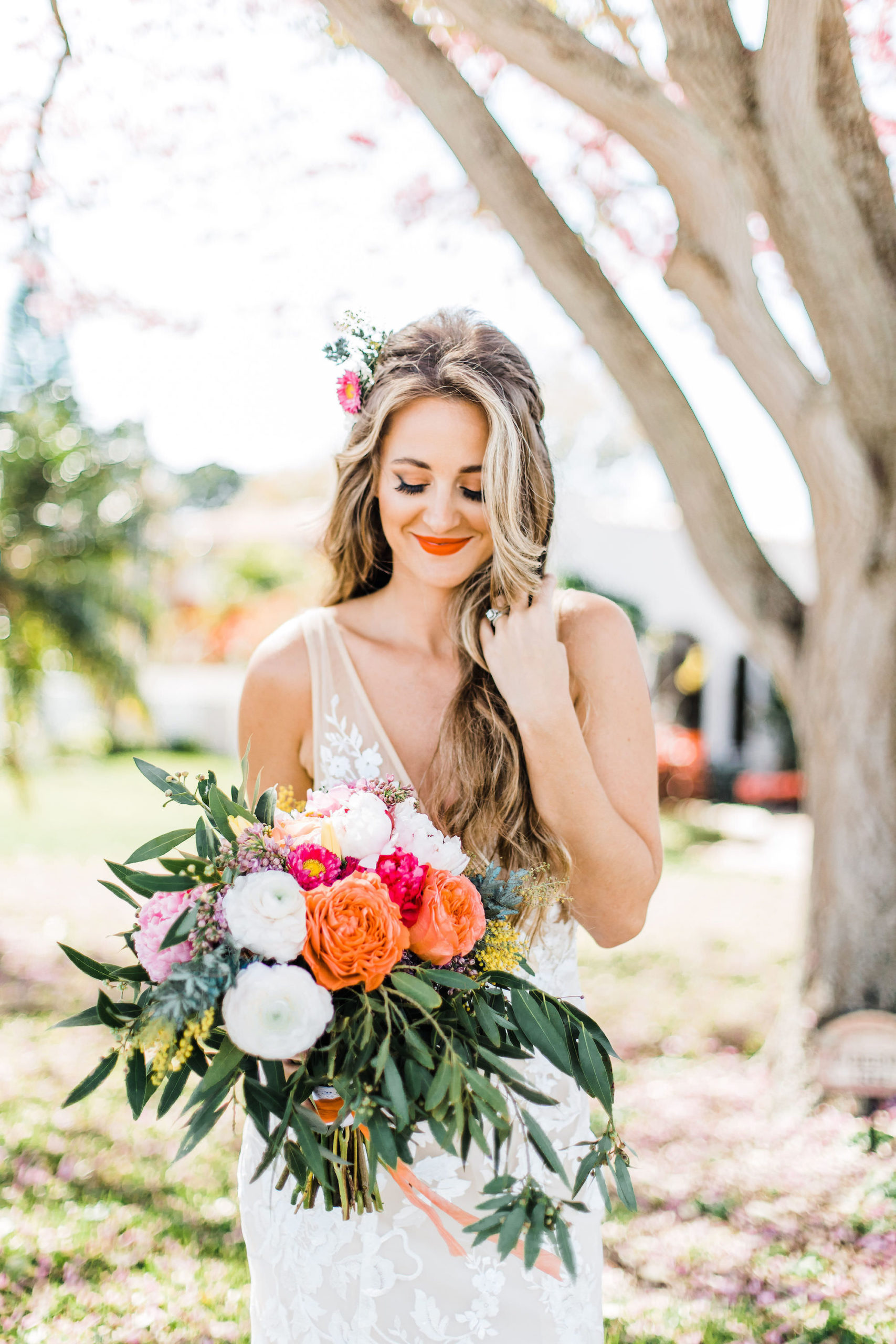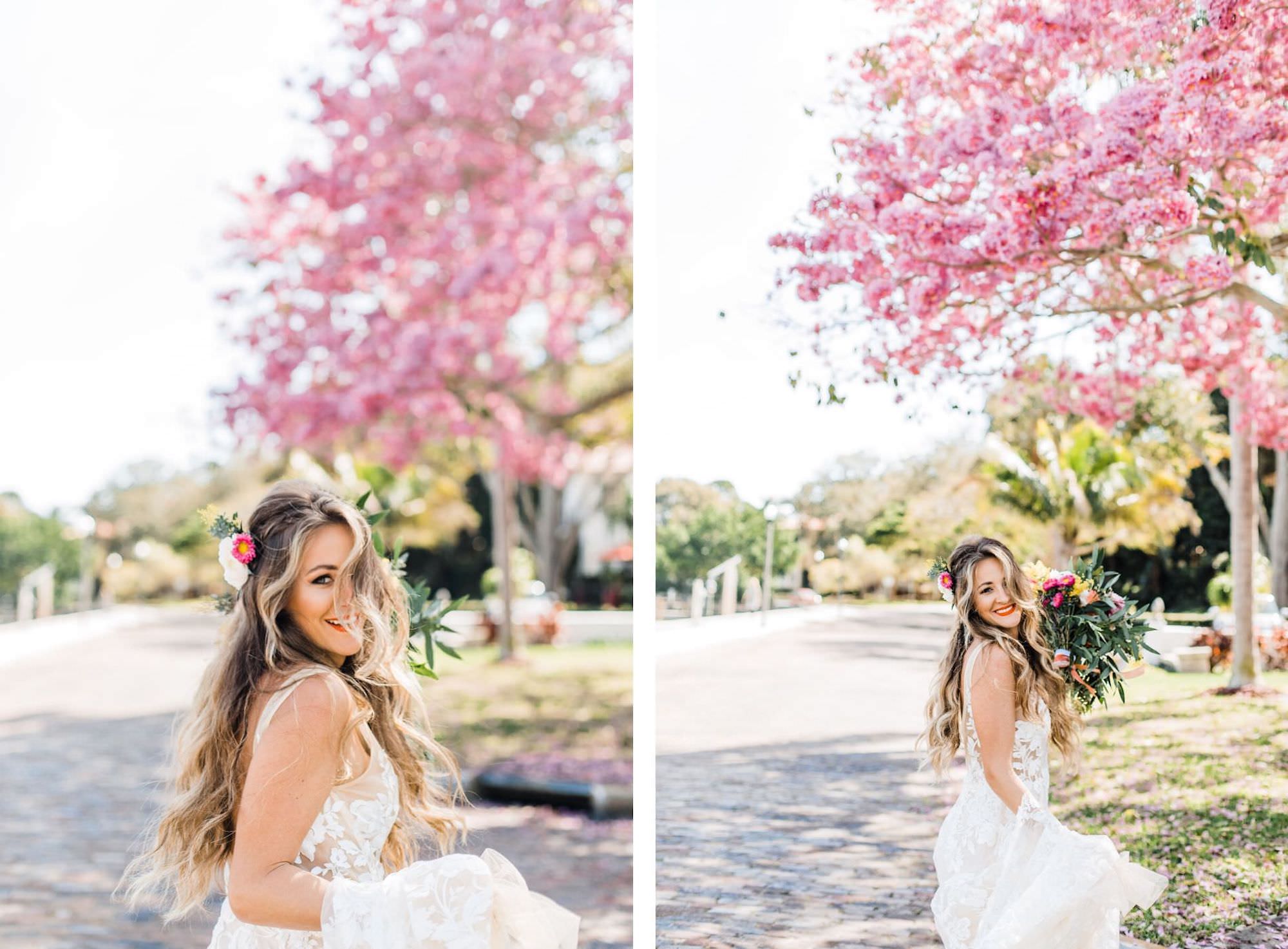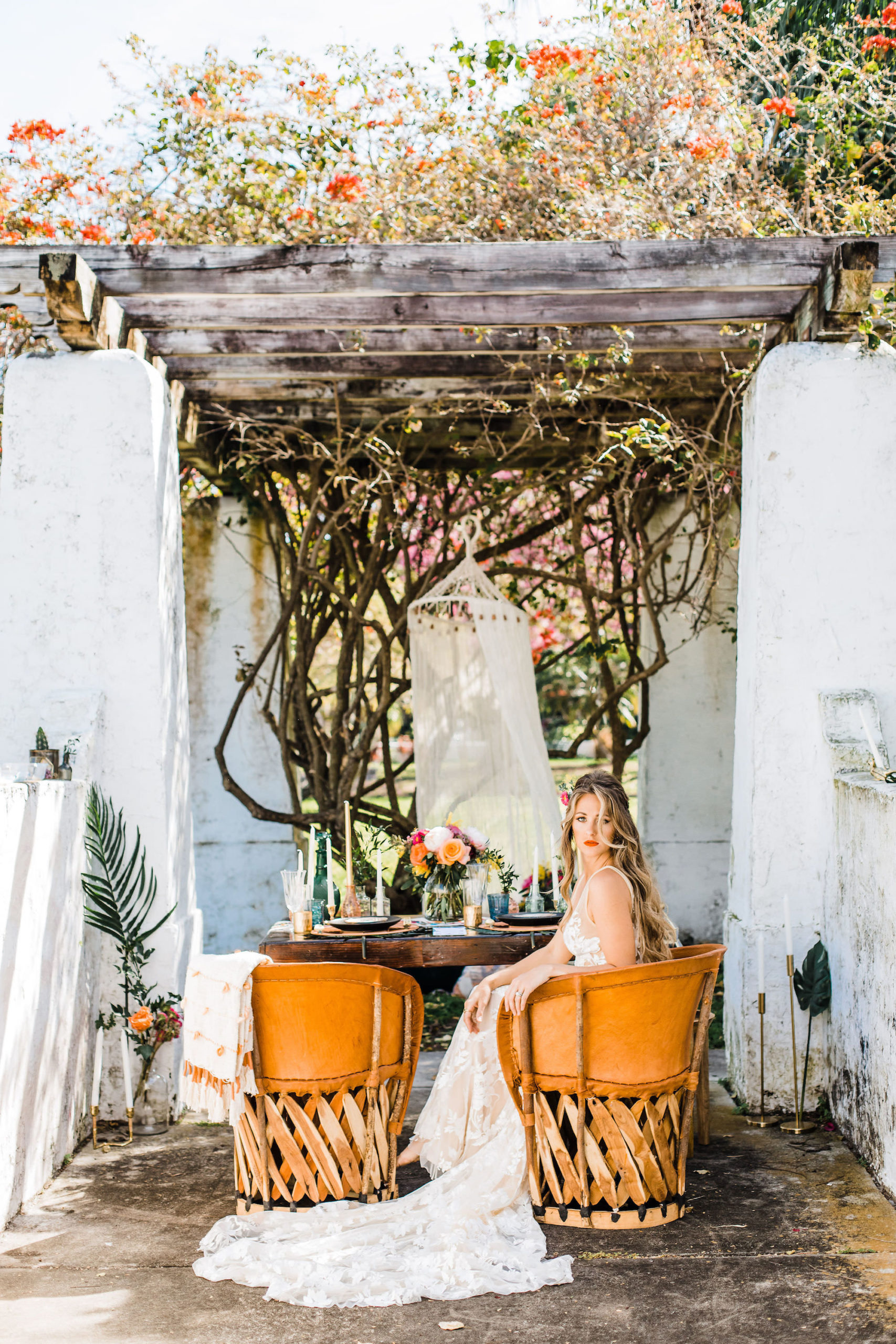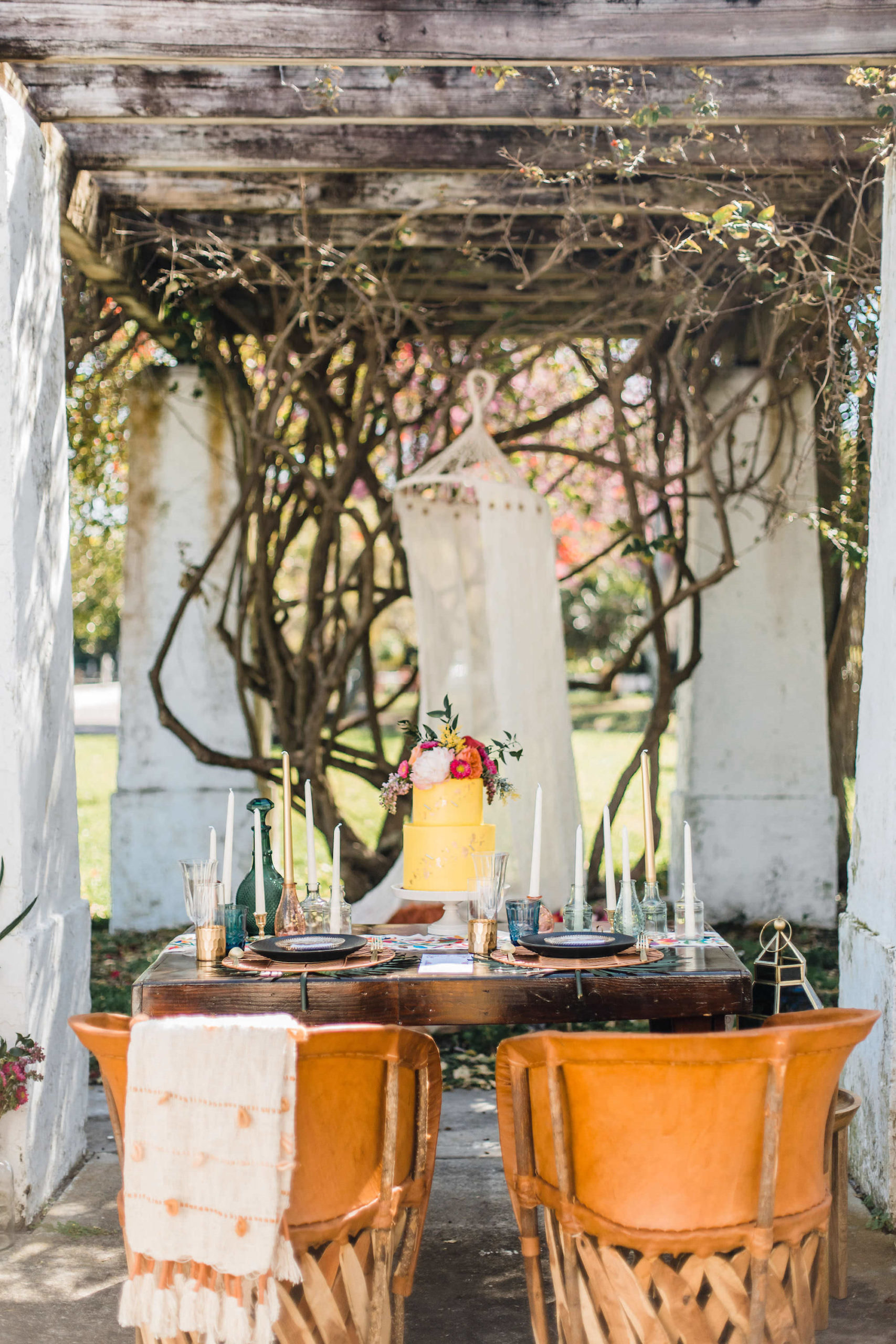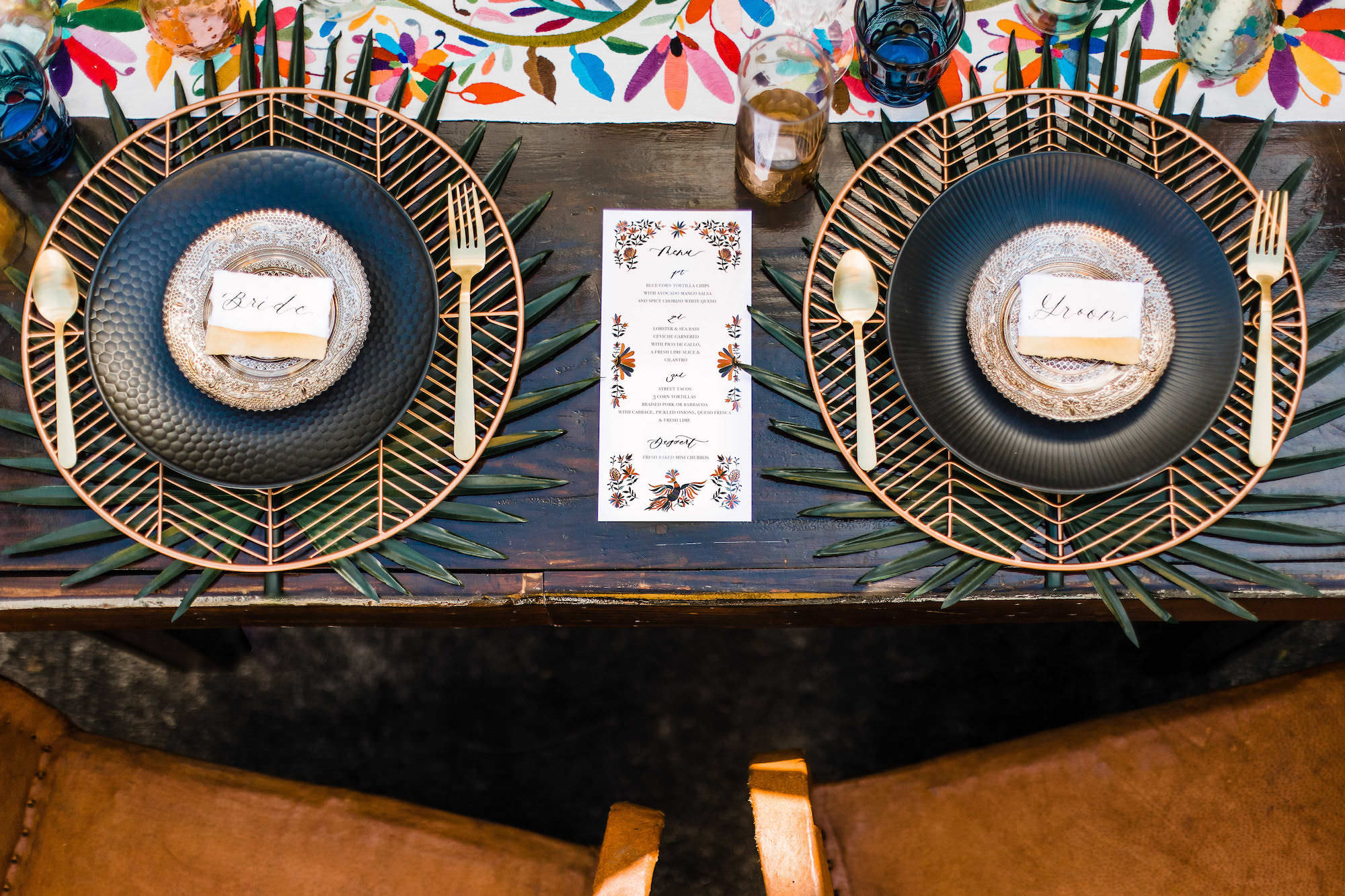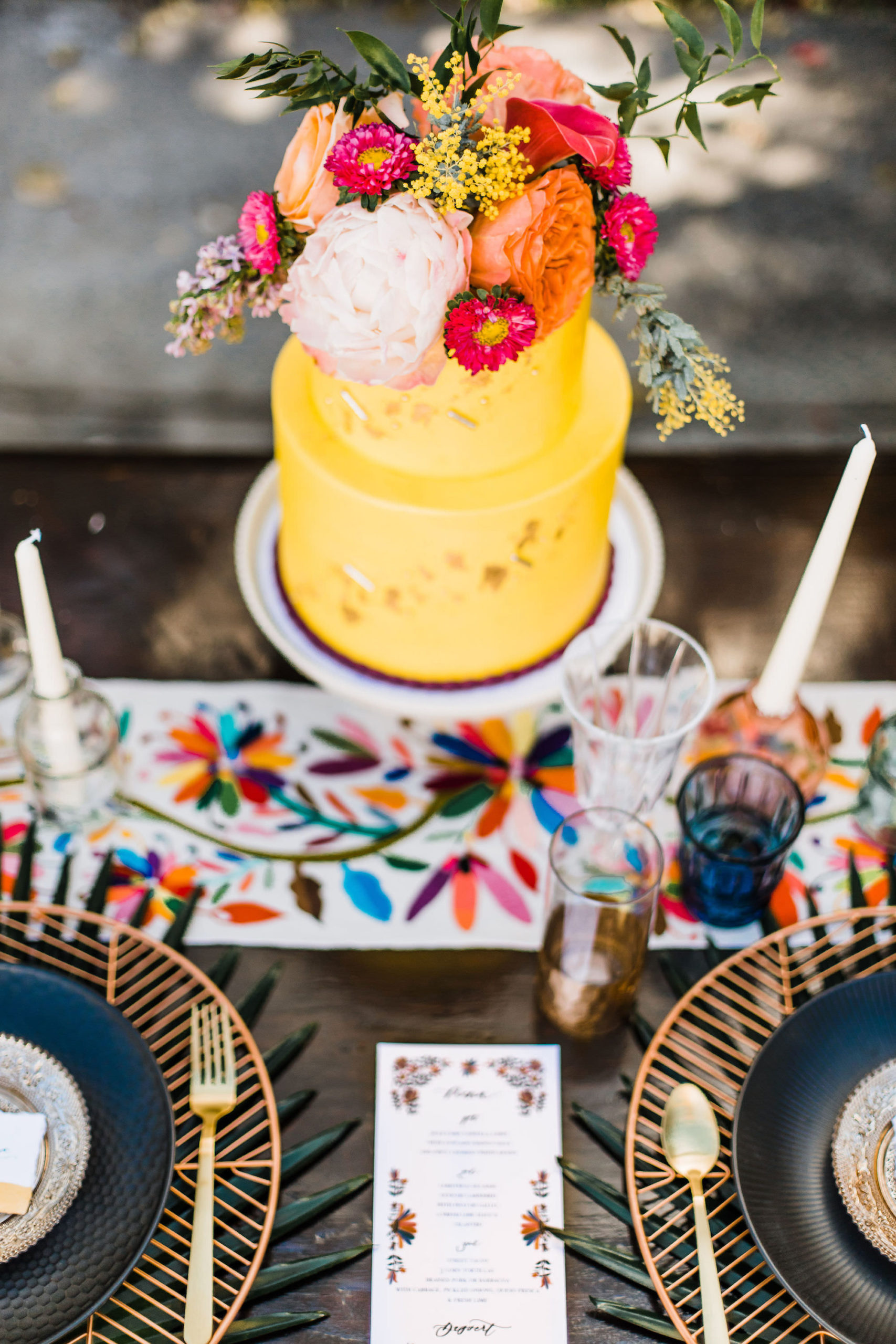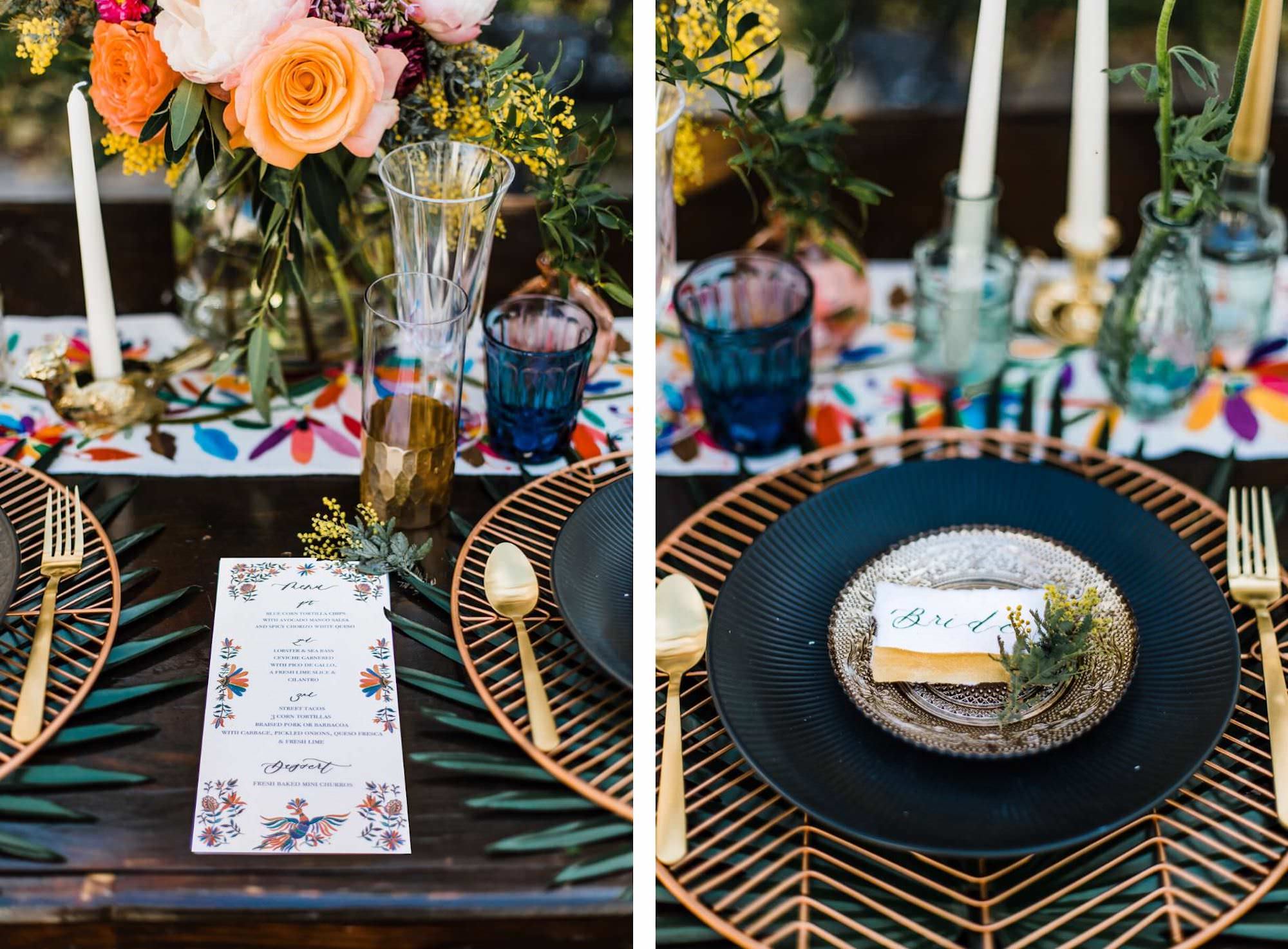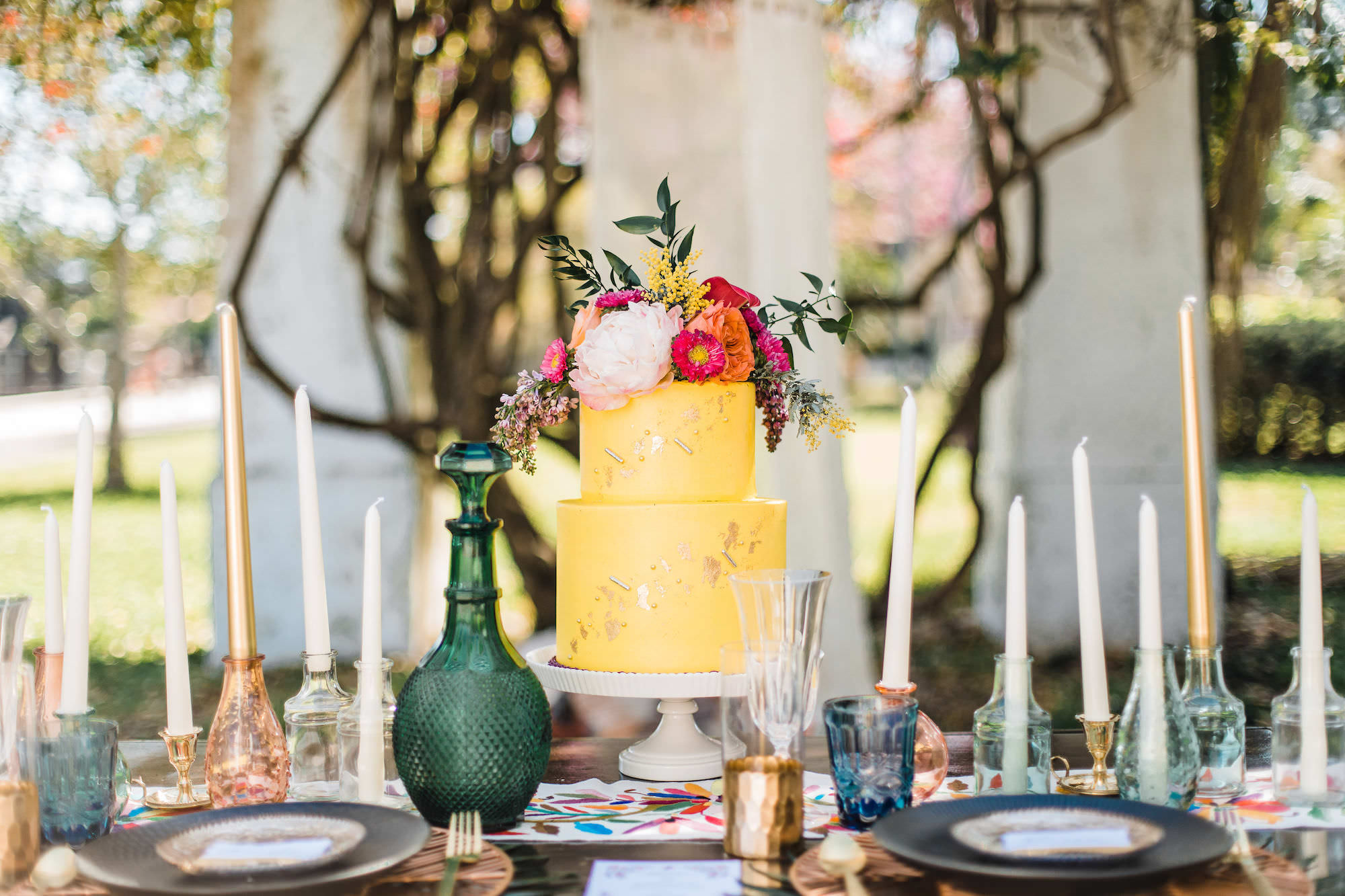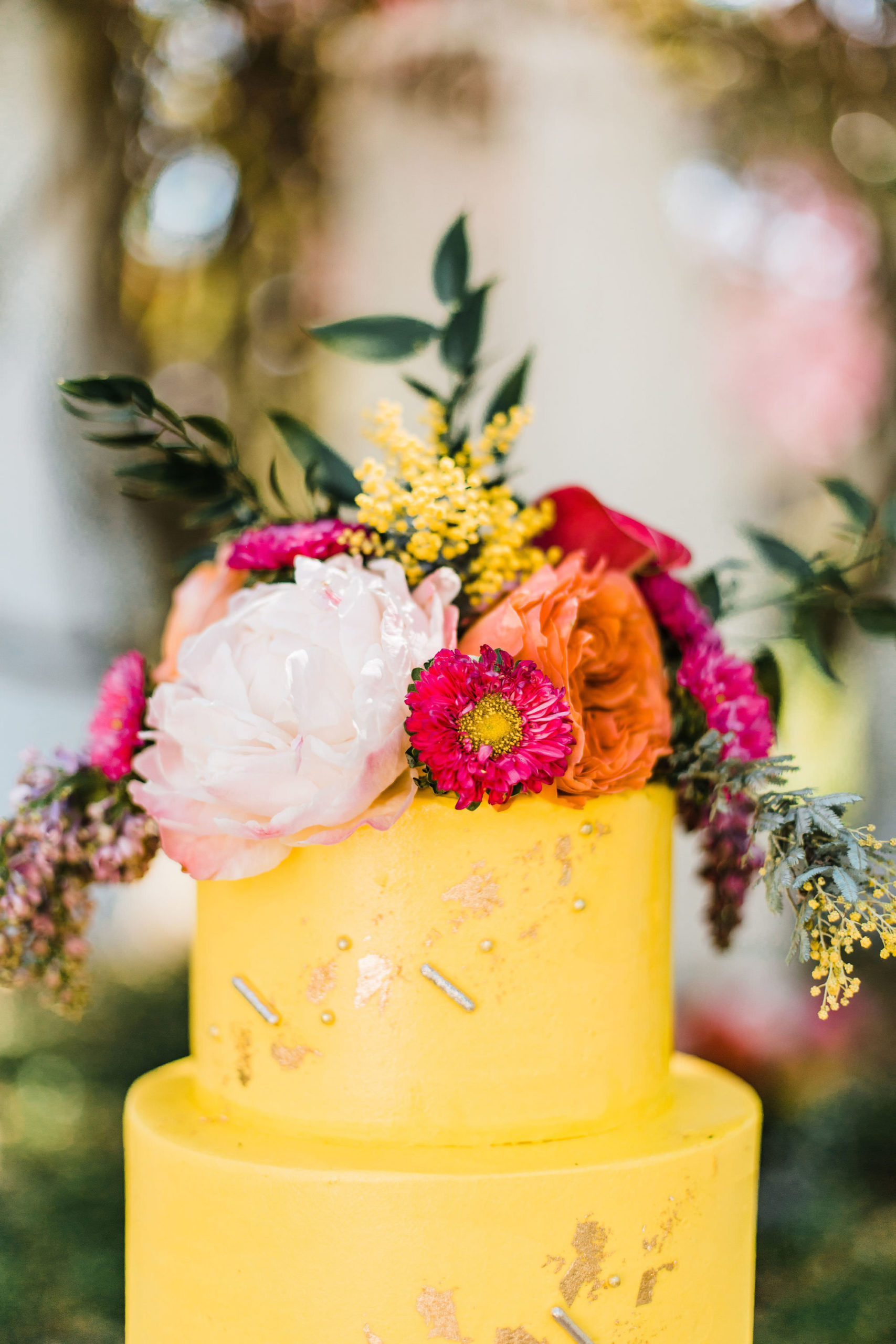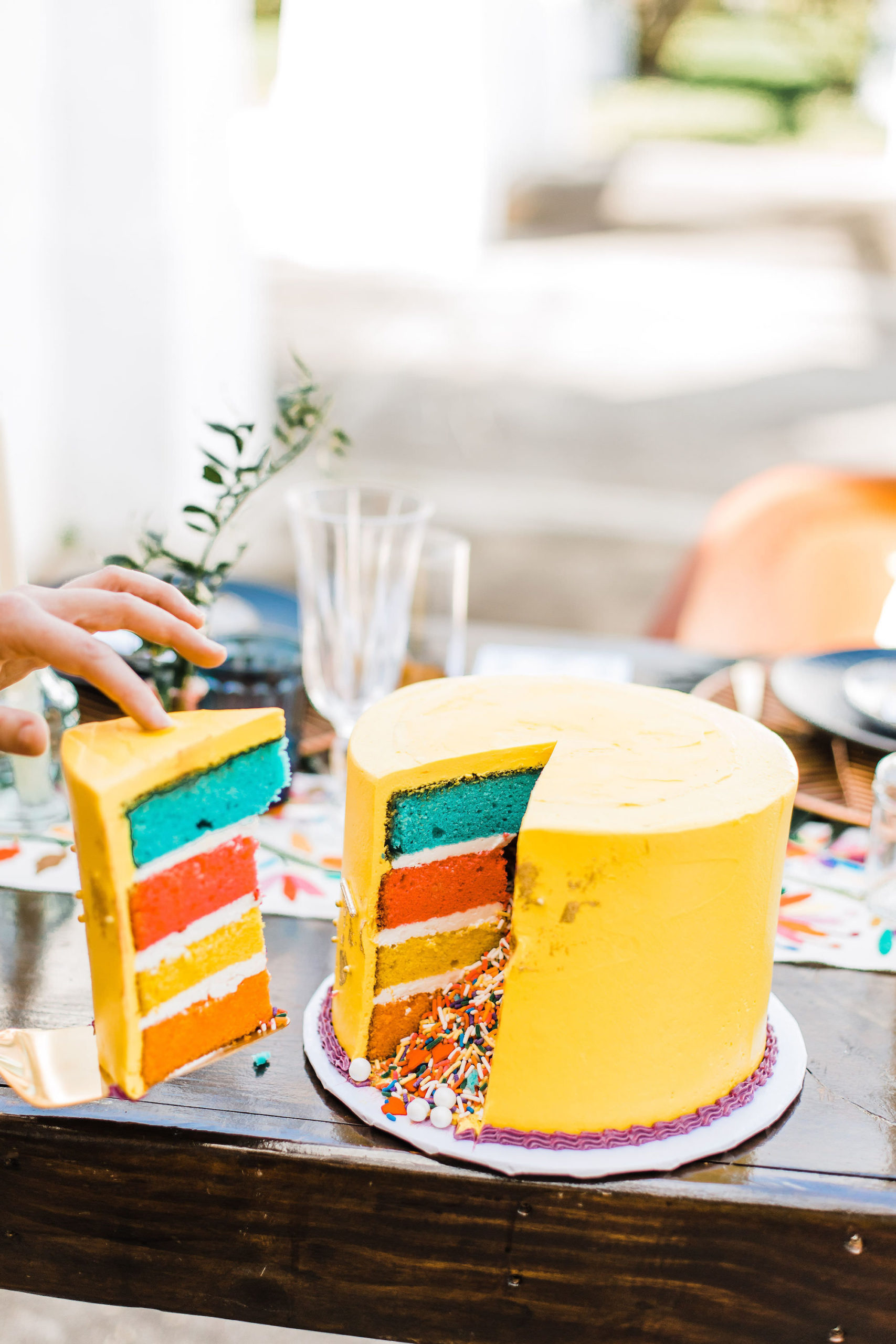 Venue: Granada Terrace Park, St. Petersburg
Photographer: Jessica Fredericks Photography
Stationery/Stylist: The Messy Painter
Furniture Rentals: The Reserve Vintage Rentals
Florals: Posies Flower Truck
Cake: Wandering Whisk Bakeshop
Hair and Makeup: Bella Ti Artistry
Dress: Made with Love Bridal – Pure Bridal
Model: Heather Barkis