This post is brought to you by Wedzee
Are you looking to score a deal on a wedding dress or repurpose another couple's decor without having to scroll through multiple Facebook groups?
Enter the Wedzee marketplace, an eBay meets Etsy alternative to buying wedding items.
The online site is designed to connect future wed-to-bes with former couples, wedding planners, and wedding artisans to buy new or pre-loved wedding items securely nationwide.
Touted as a "smart" marketplace, Wedzee's site better understands the interests of each shopper to create a customized experience. When you save, like, or comment on an item, Wedzee shares tailored suggestions of new, used, and custom items.
With thousands of listings, including wedding dresses, bridesmaids' gifts, handmade signs, and reception decor, you can extend the life of these products by shopping the Wedzee marketplace, then selling them after your own wedding, incorporating an environmentally friendly aspect into your planning.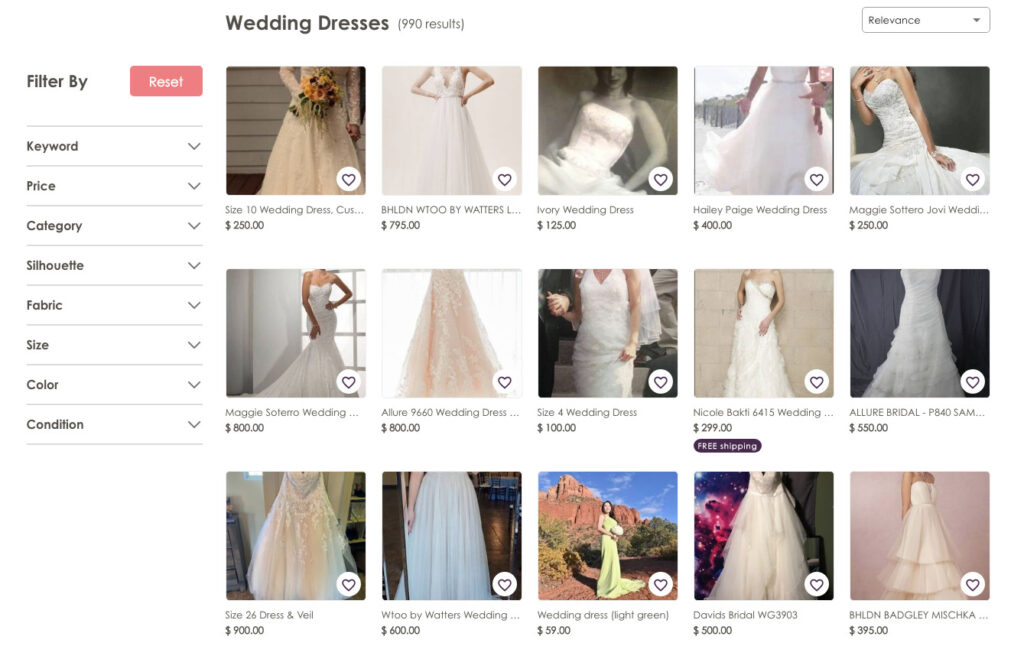 Even better, a majority of the online seller businesses are female-owned, empowering women within the wedding industry. In fact, Wedzee's creator, Jenn Burns, lives here in Tampa Bay!
Nervous about buying items online? The platform provides secure payment processing and is backed by Wedzee's guarantee that ensures buyers will receive the items as described or their money back.