Tampa Bay weddings are all about fashion: the bride's dress, the groom's tux and the bridal party attire. When it comes to choosing your bridesmaids dresses, you'll want to find something that not only flatters the ladies who will be wearing them, but also complement your overall look.
We've asked Tampa Bay bridal fashion experts at Bella Bridesmaids to share their top picks for trending bridesmaid dresses. Not only can you find their shop in South Tampa, but Bella Bridesmaids has stores around the nation, so regardless of where your bridesmaids live, there's most likely a Bella store near them.
Separates
"Separates" is a big trend that is being done well by many designers and perhaps none better than Jenny Yoo. Jenny Yoo cardigans and tank tops, paired with their tulle and chiffon skirts, will have even the most modern brides tapping into their hippie, bohemian chic natures to create a soft beautiful floral look that wouldn't be out of place in the Queen's rose garden, or a music festival.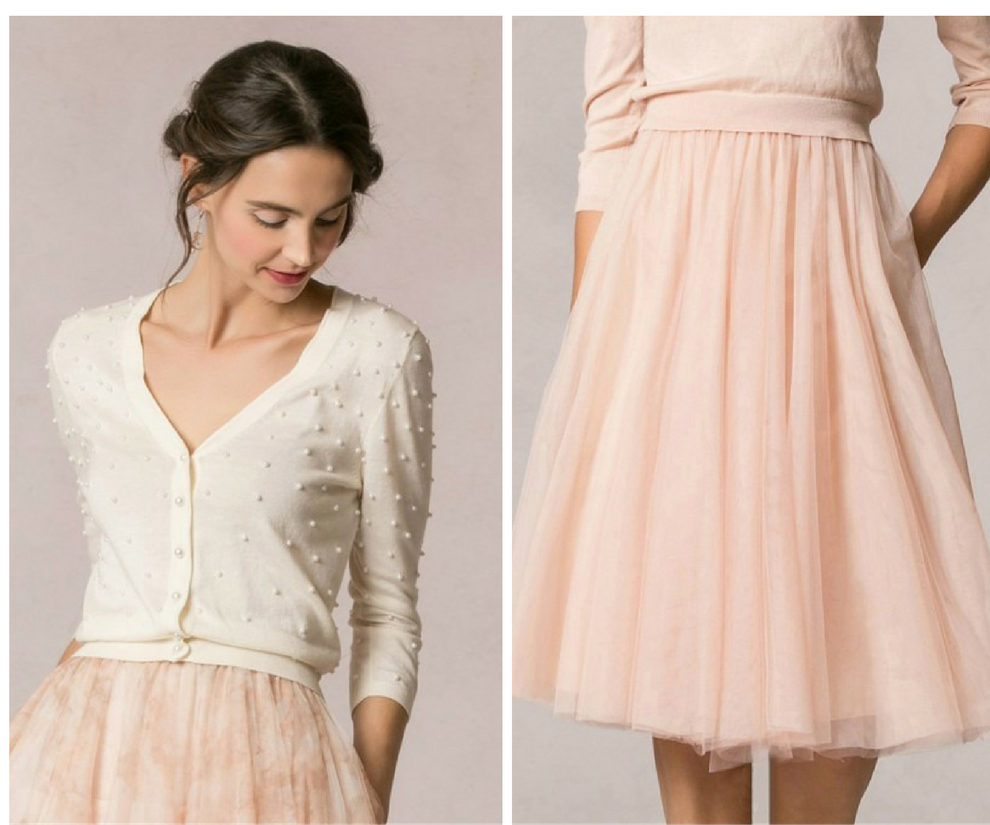 Jenny Yoo Perla Cardigan and Lucy Skirt
Watercolor Prints
Romantic watercolor print dresses are perfect for fall or spring weddings alike, because they evoke a romantic garden and a European castle at the same time!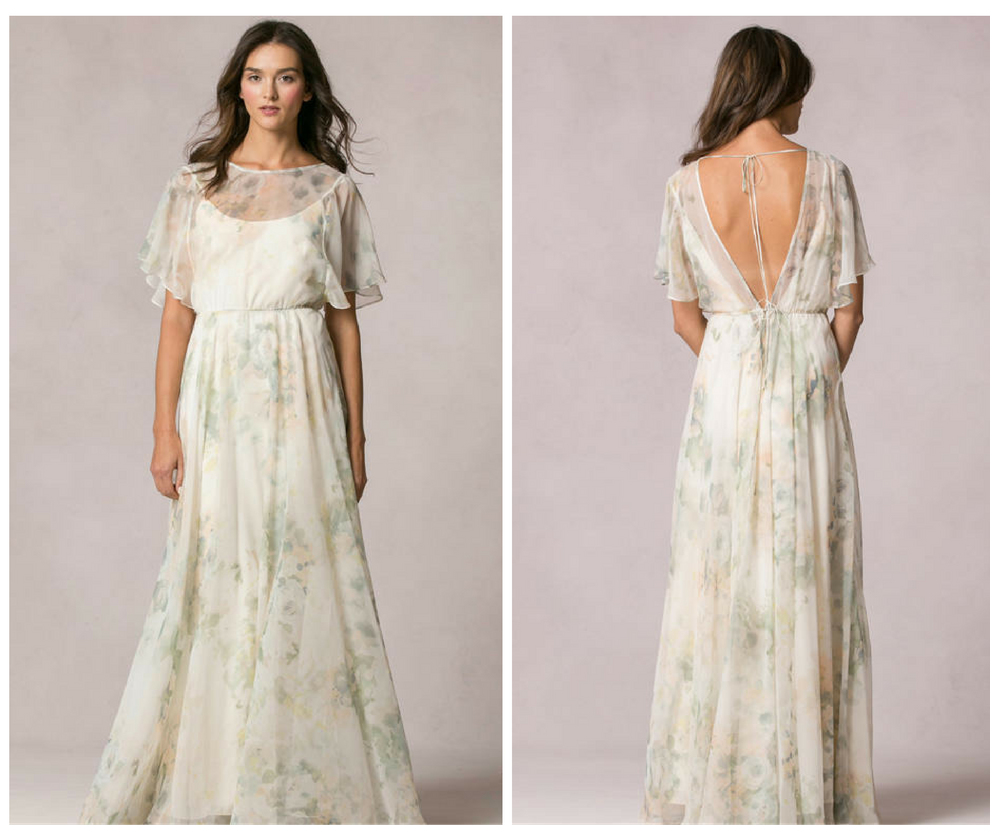 Jenny Yoo Peyton Print
The best part about Jenny Yoo prints: they can come in a convertible style!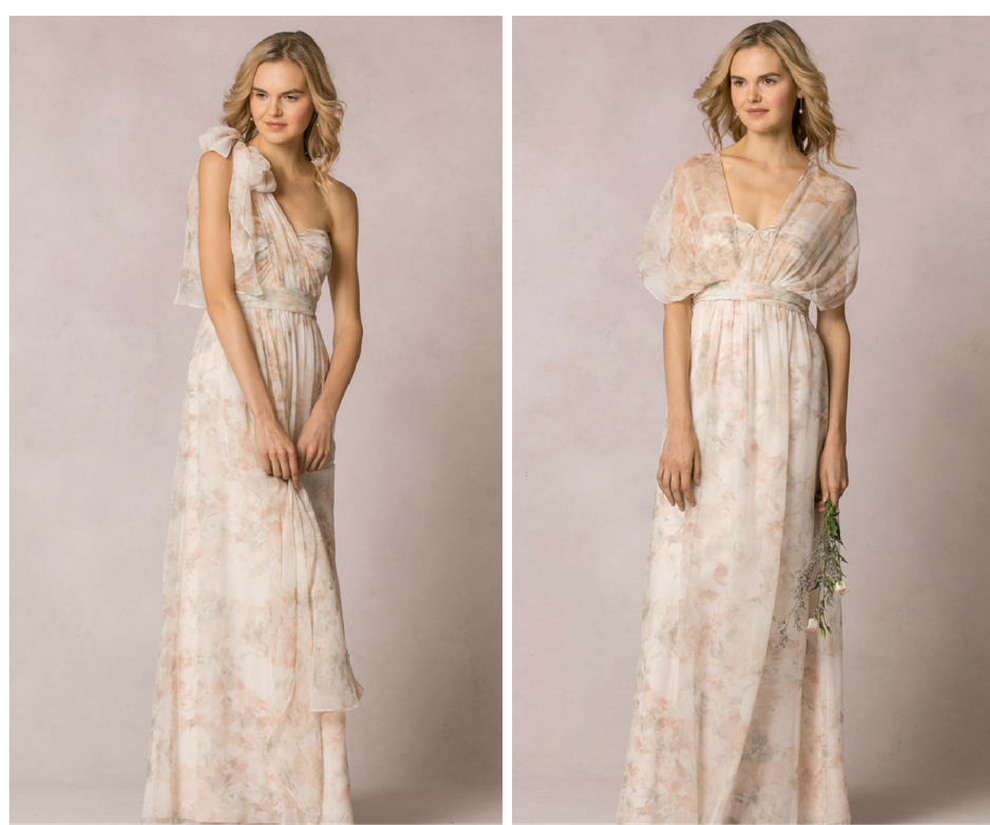 Sequins
One of the most popular styles for a show-stopping bride is the Jules dress from Jenny Yoo. Bold sparkling sequins steal our hearts every time, whether you're choosing beading, luminescent chiffon or floating tulle.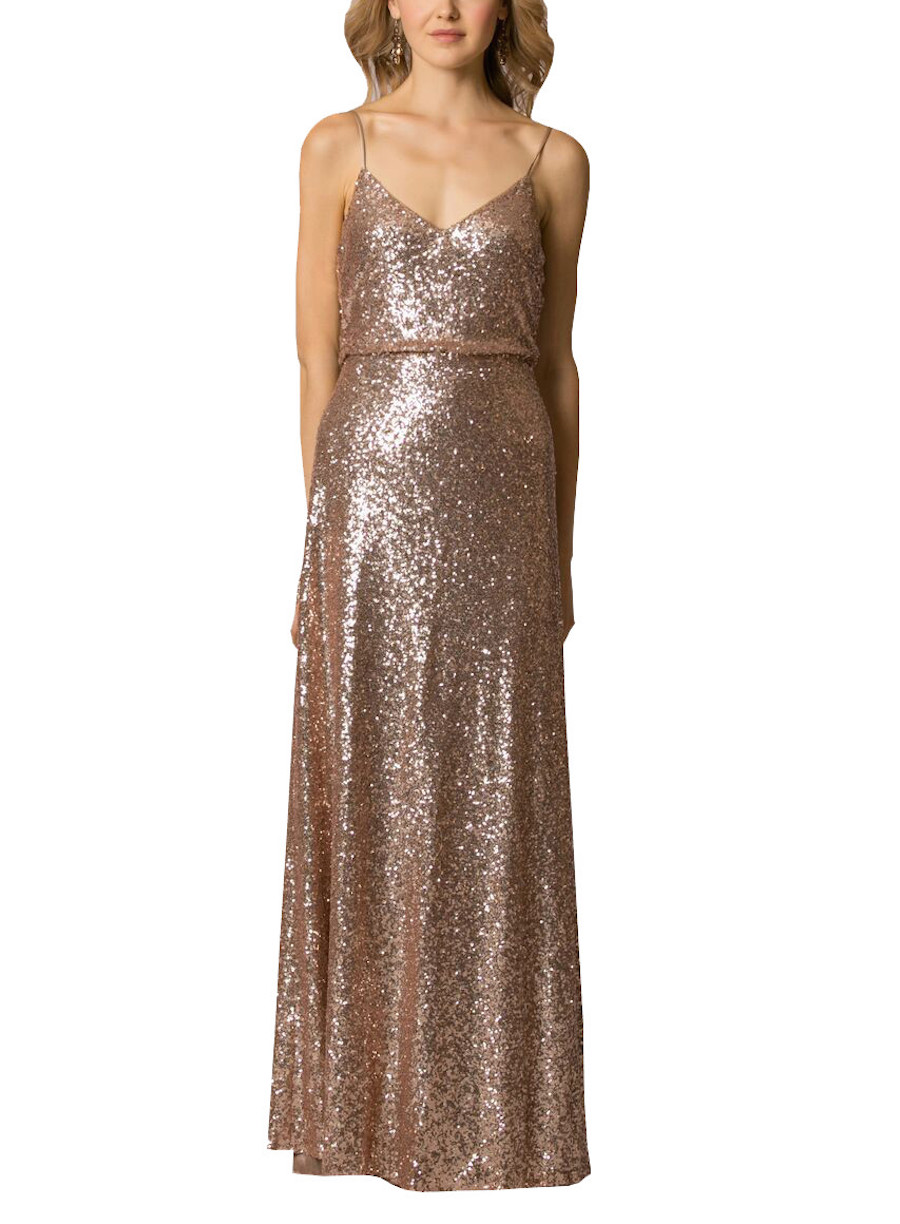 Jenny Yoo – Jules
A Touch of Lace
For the bride seeking a soft, romantic and flowery dress with a touch of elegance, you will love the Hayley Paige lace and chiffon dresses. These dresses come in floaty chiffon with delicate lace detailing. For an especially unique look, layer burgundy or navy lace over an accent color.
This collection is delicate and romantic, adding a touch of whimsy and an elegant twist to any venue. You don't want to miss the beautiful rich jewel tones, like a classic navy and burgundy. The bride who selects Hayley Paige knows sophistication and style when she sees it.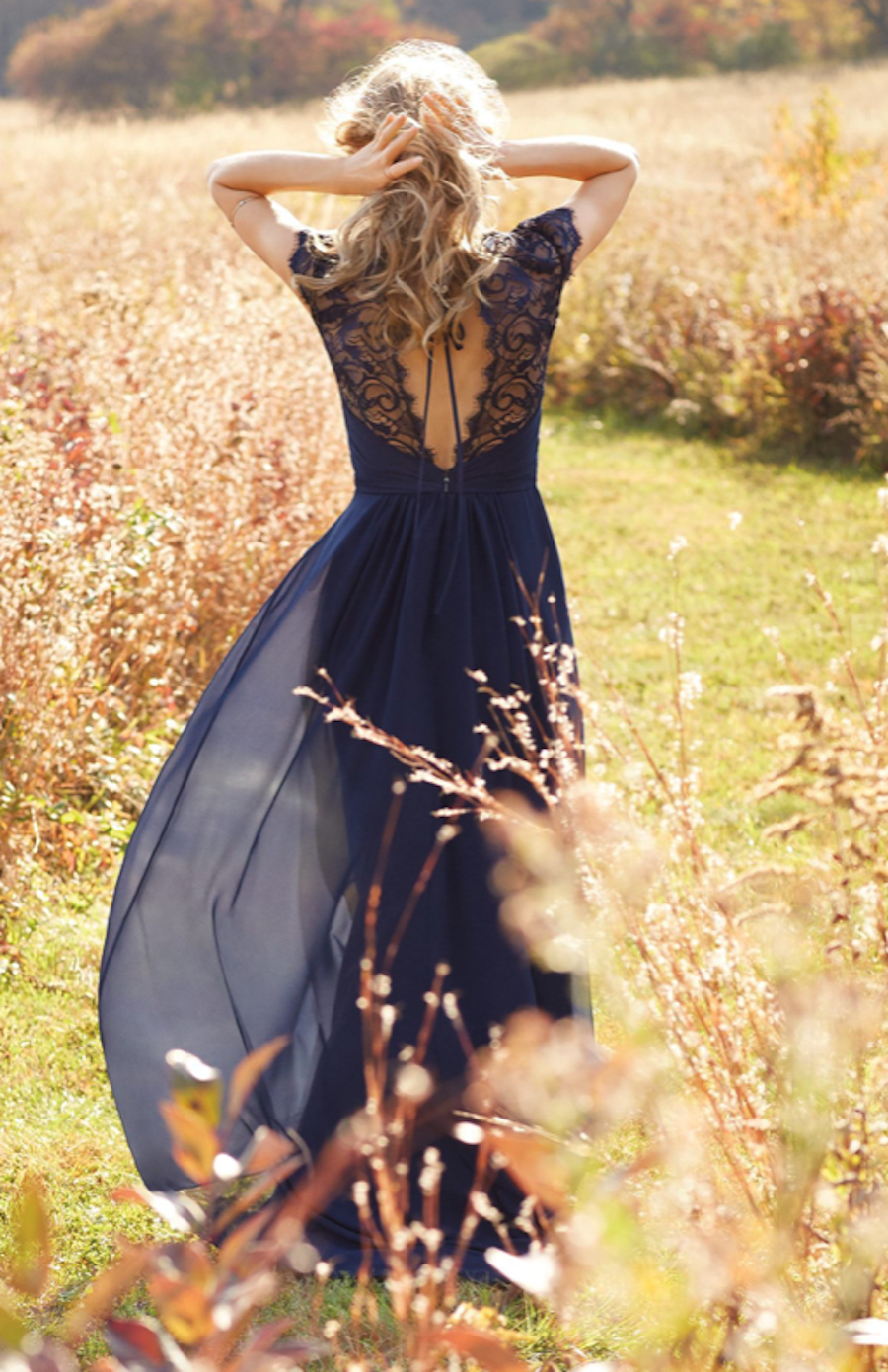 Hayley Paige – Style 5600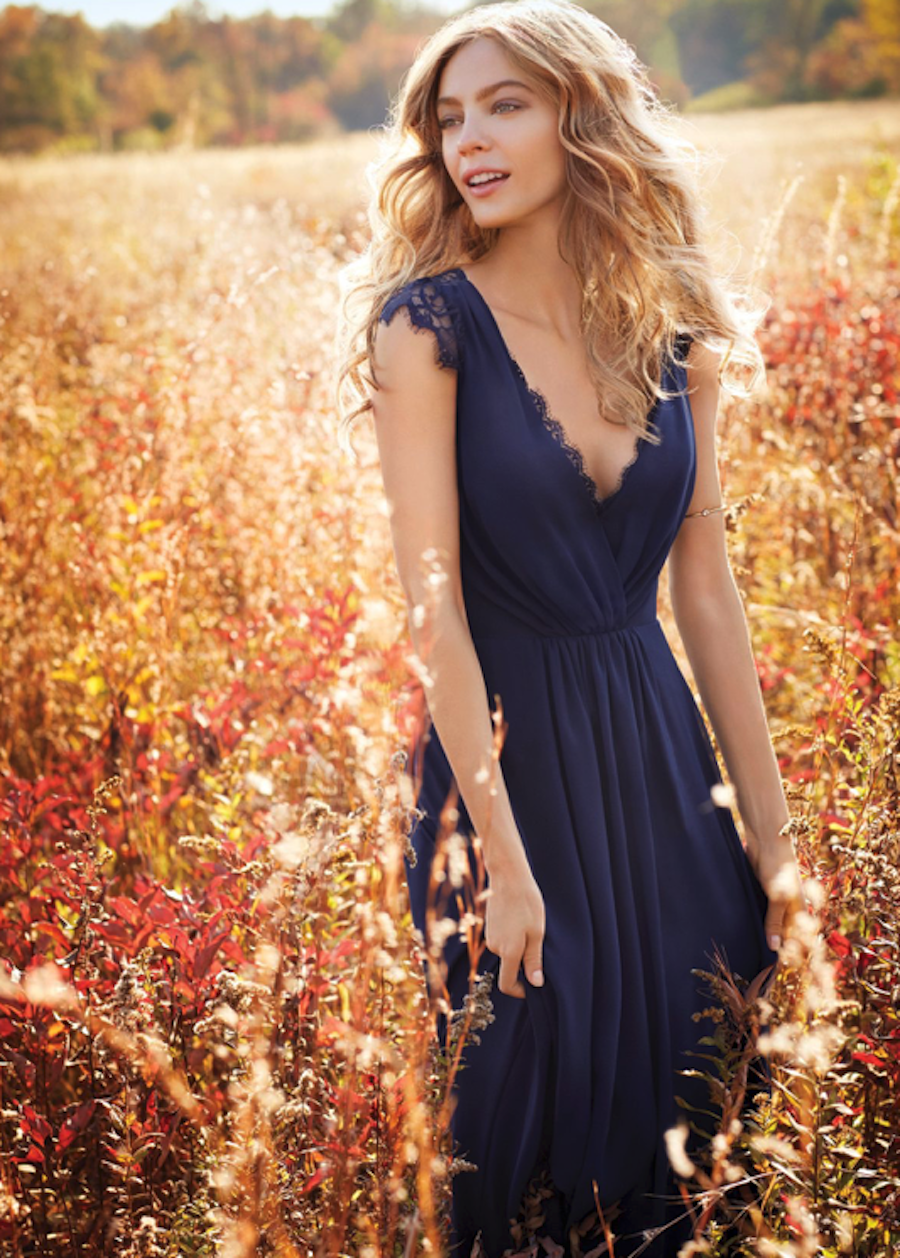 Hayley Paige – Style 5600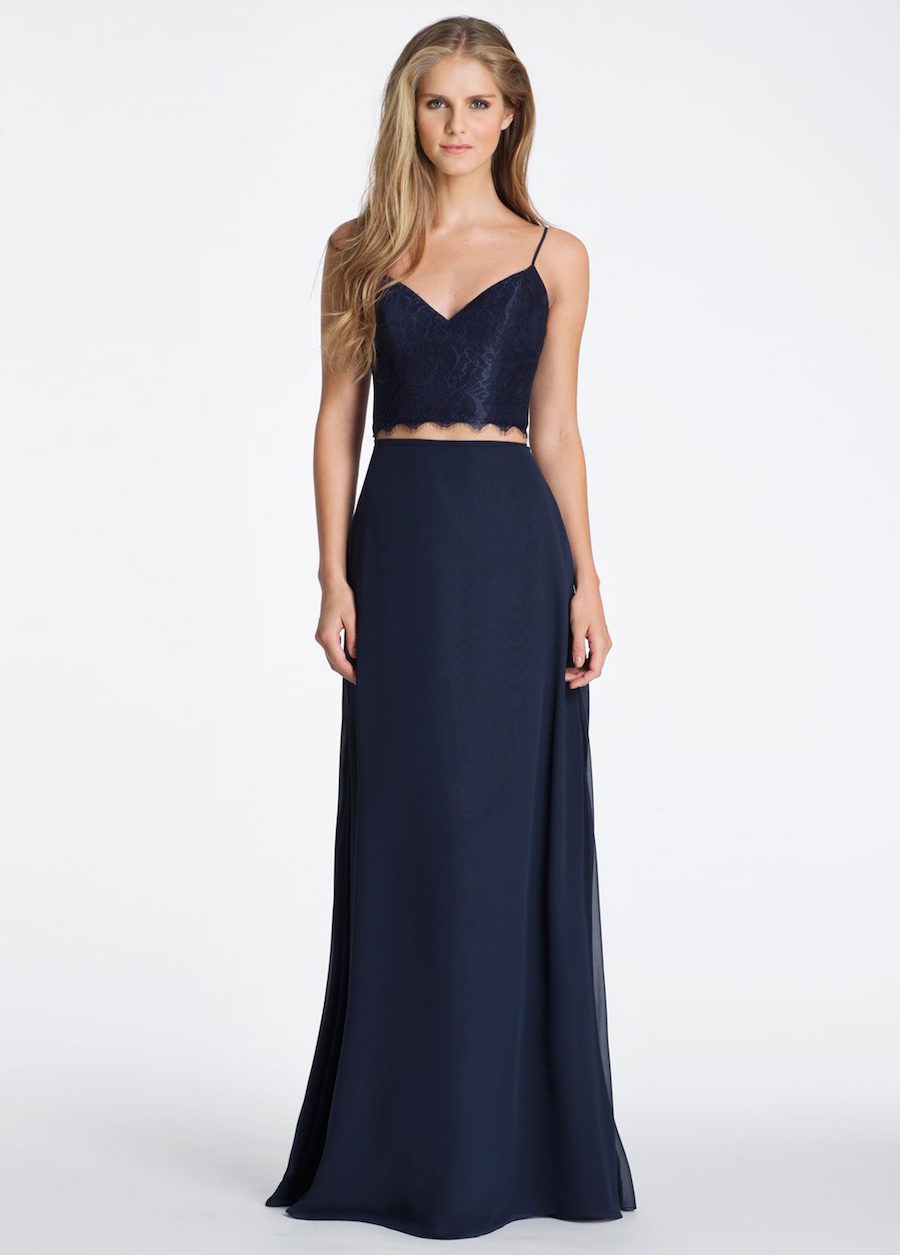 Hayley Paige – Style 5601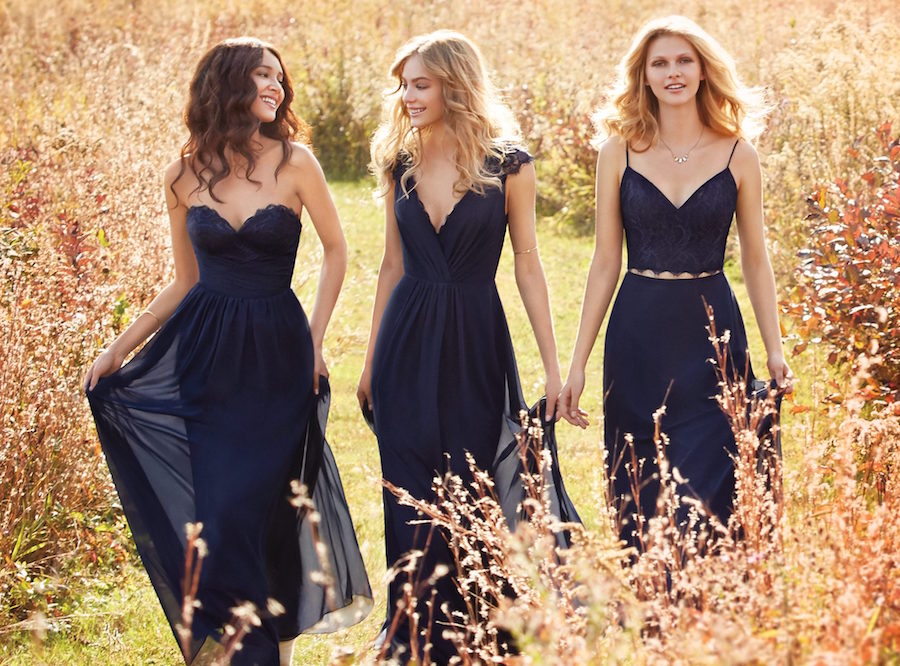 Hayley Paige Styles: 5602, 5600, and 5601
It's All About the Detail
Adrianna Papell is the reigning queen of sparkle, and a visit to the Bella Bridesmaids showroom should include at least a passing glance at the "sparkles section!" (Of course, in addition to Adrianna Papell, several other designers whose lines we carry come with a bit of shine).
The classic Adrianna Papell beaded style comes in the taupe and pink shade beloved by brides around the world! It can also come in a beautiful navy, silvery gray gunmetal, and soft pink blush. This stunning style looks great on every body type.
For the bride, this little beaded dress is the perfect rehearsal dinner or engagement party look. In shades of silver and champagne, it says "guest of honor" as well as "ready for fun!"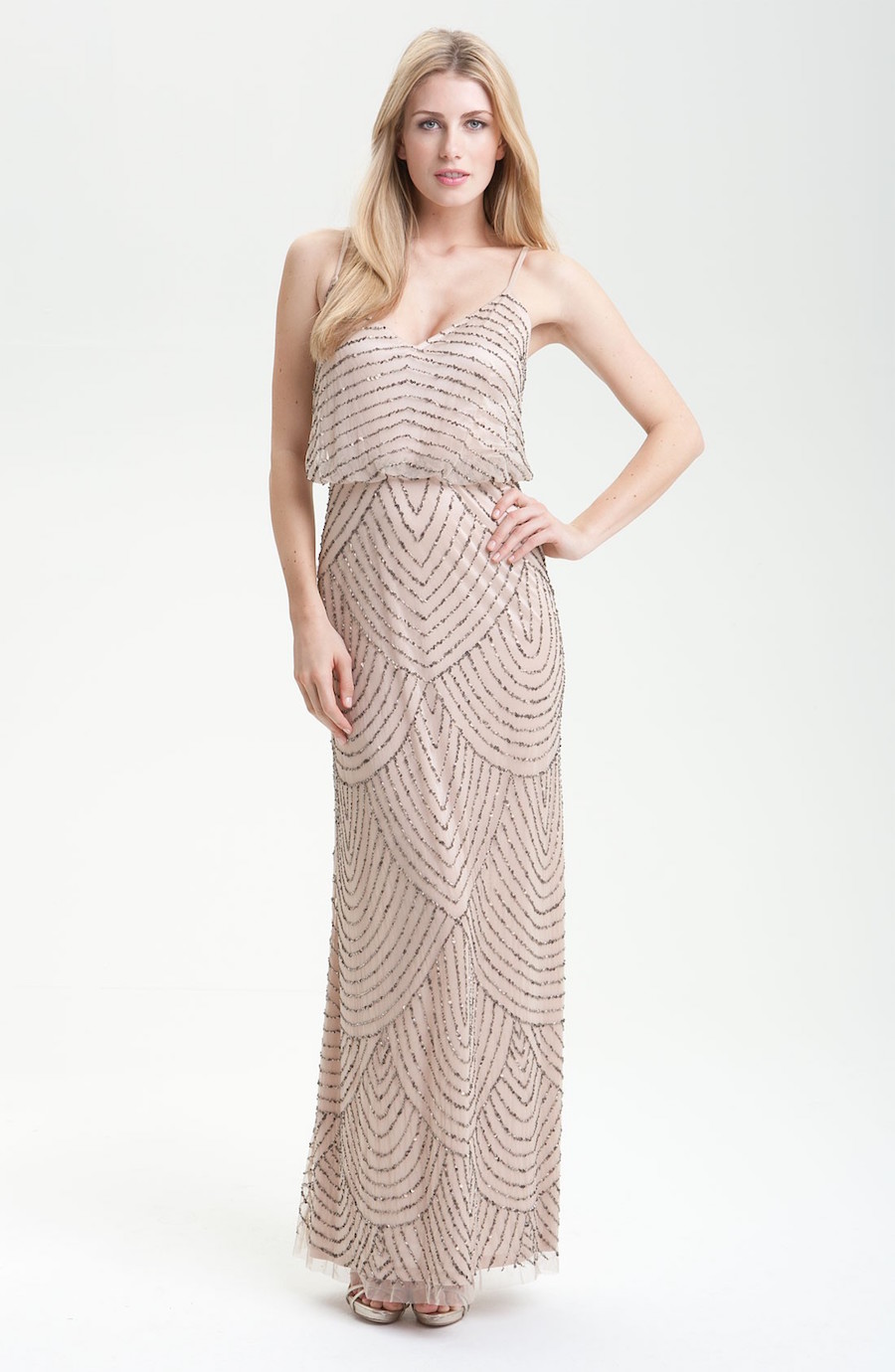 Adrianna Papell – Style 091866700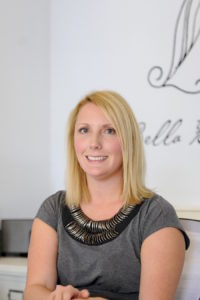 Molly Warfel James is the owner of Bella Bridesmaids Tampa located in South Tampa. She opened the Bella Bridesmaids showroom in 2010 after searching high and low for her own perfect bridesmaid's dresses. A graduate of Vanderbilt University with an MBA from the University of Alabama, a successful business woman and a proud mama of two…Molly proves you can do it all!
Our team loves weddings! Bella Bridesmaids prides itself on having the largest collection of bridesmaid dresses from the world's leading designers in our showrooms. With hundreds of dresses to choose from, your personal Bella stylist is ready to help each bride with their own vision and unique look. We provide personal attention to help you find the right dress for your girls and your big day, plus we can ship your dresses anywhere in the Continental United States.
Email Bella Bridesmaids to Schedule an Appointment
Website | Blog | Facebook | Twitter