To celebrate the official arrival of fall in Tampa Bay (though you'd never know by the temperature) and the season of all things pumpkin spice, we're highlighting our favorite fall inspired Tampa Bay wedding invitations and save-the-dates. Our inspiration comes from warm color palettes and organic patterns that make fall one of our favorite times of the year to celebrate.
Get ready to swoon over these wedding stationery creations from local, trendsetting Tampa Bay wedding invitation designers A&P Designs and Citrus Press Co. Grab your latte and cable-knit sweater and embrace fall!
Designed for the Destination
A destination wedding save-the-date is one of those details that takes on a new level of importance, precisely because you're tying the knot away from home. There's a big trend in destination weddings this year and we're already seeing it for 2017. Top U.S. locations? Hawaii, California and of course, Florida!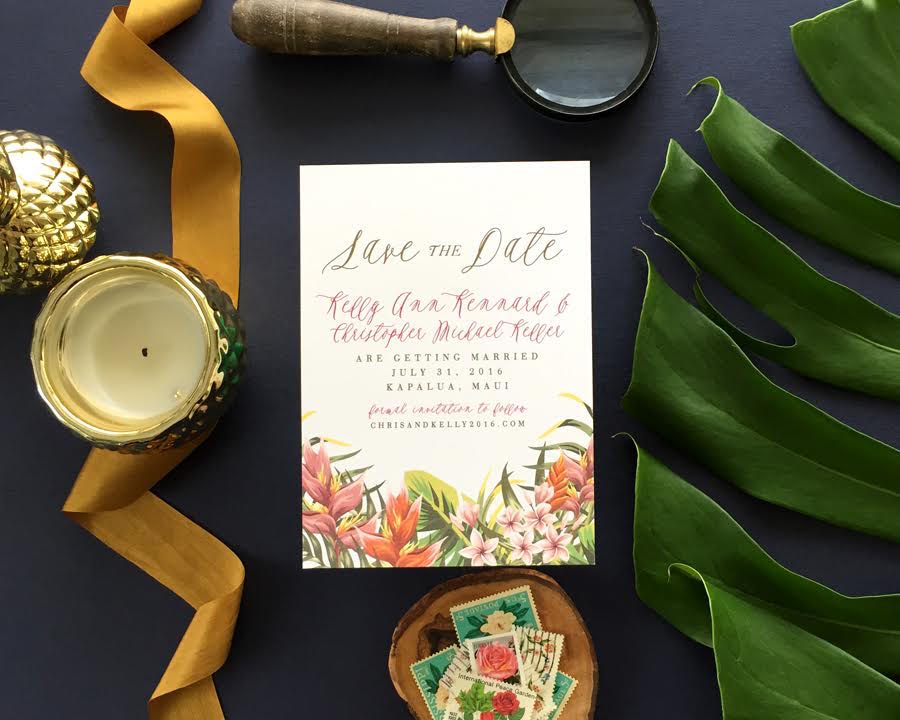 Save-the-Date: Citrus Press Co.
To continue the trend of seeking new destinations in your relationship, this printed map background is perfect for a destination wedding abroad!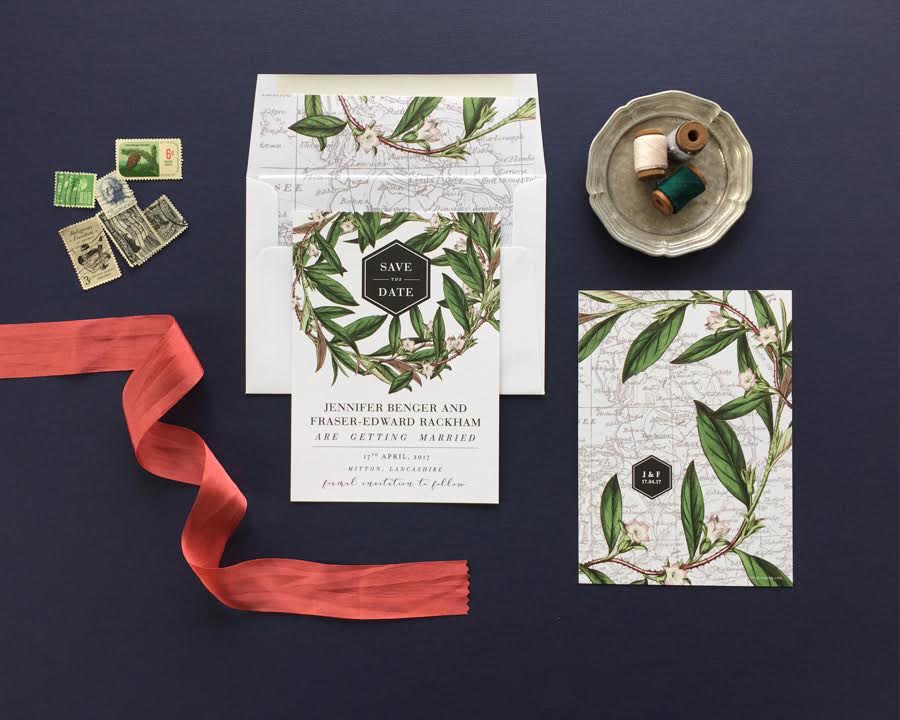 Save-the-Date: Citrus Press Co.
Invitations Inspired by Nature
In many parts of the country, autumn is the season where it is finally cool enough to have a beautiful, outdoor wedding. This invitation suite showcases a boho, rustic design, with earth tones and subtle gold touches, ideal for the bride that wants to incorporate neutral colors into her fall wedding.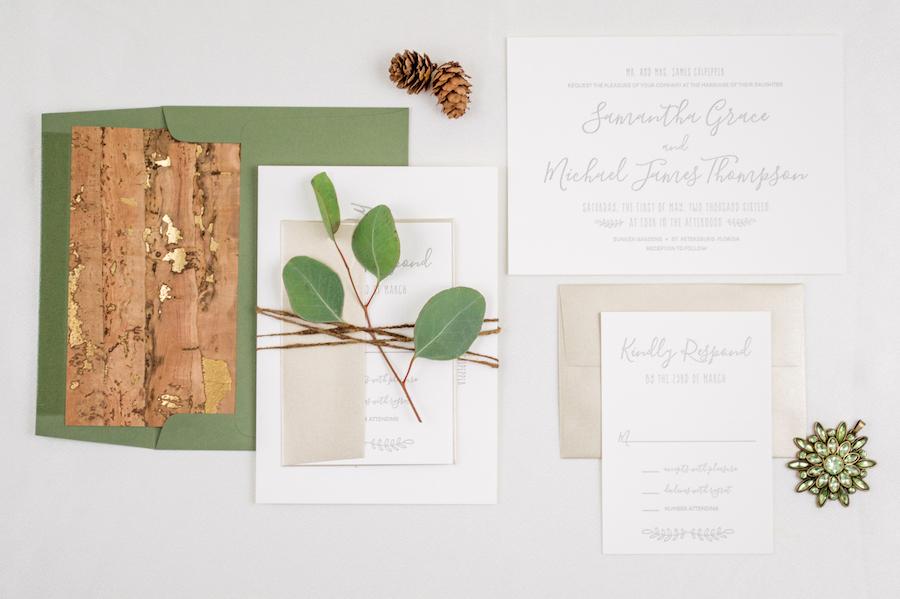 Invitation: A&P Designs
The oak design showcases simple hand-drawn oak leaves and an acorn design, perfect for a fall wedding in the fresh outdoors! This beautiful invitation suite can be printed in classic letterpress, elegant foil, or a combination of both as shown in the photo.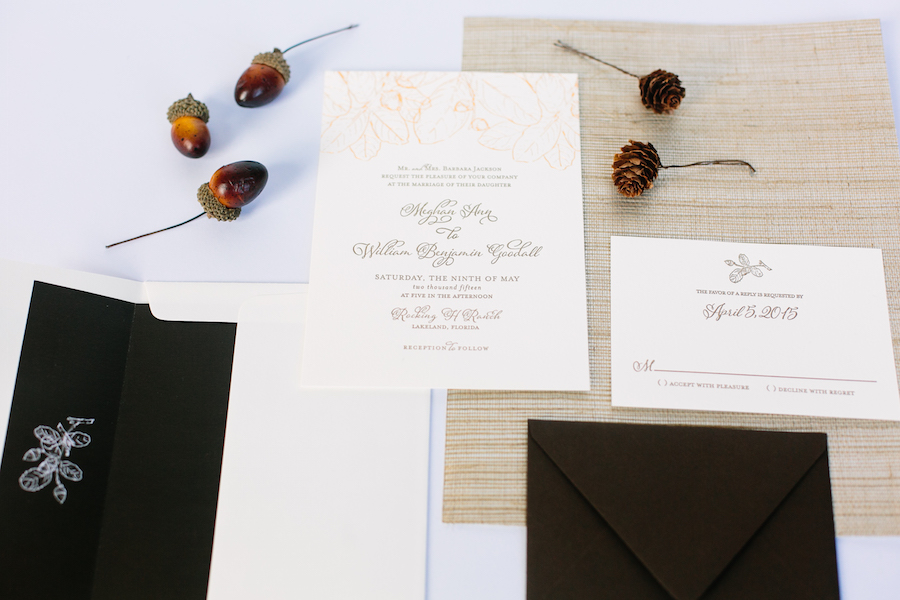 Photo: Esther Louise Photography | Invitation: A&P Designs
Falling in Love with Rich Colors
Hand-drawn dogwood leaves and flowers are the focal point of this stunning suite. The dogwood is one of the first trees to showcase fall's brilliant colors, and it's beautiful essence is captured through paper. This suite is perfect for the bride wanting to incorporate organic touches and rich jewel tones into her wedding decor.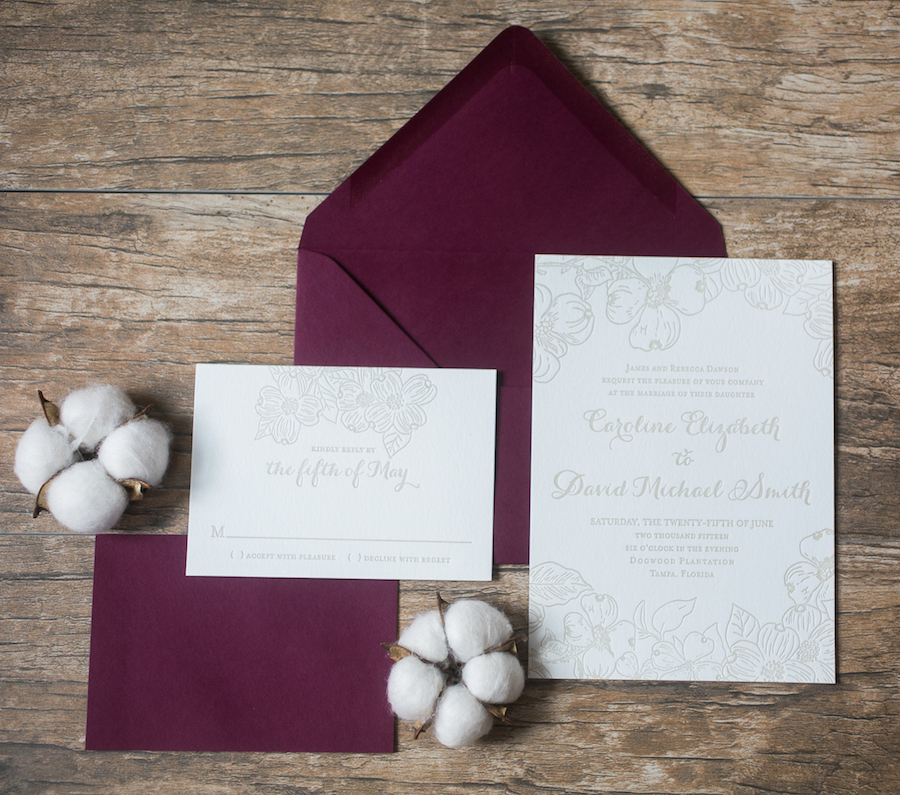 Photo: Esther Louise Photography | Invitation: A&P Designs
Timeless, Year-Round Elegance
This invitation suite evokes traditional elegance and regal beauty. The navy paper stock, the opulent scroll crest and elegant gold-foiled script give this suite an aristocratic and timeless feel. Perfect for any lavish and ornate affair!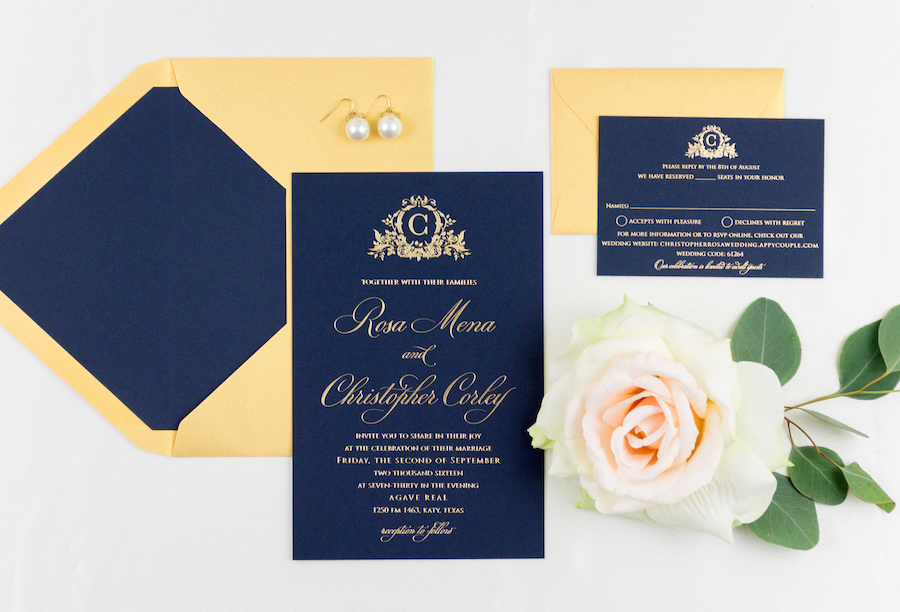 Invitation: A&P Designs
You can never go wrong with simple elegance mixed with botanical florals. This save-the-date is a classic Citrus Press Co. design and customers to this day are still falling in love and ordering it. We think it's timeless and classic. And, on the plus side, how fun is having it in a postcard format? Save-the-dates don't need to always come in an envelope!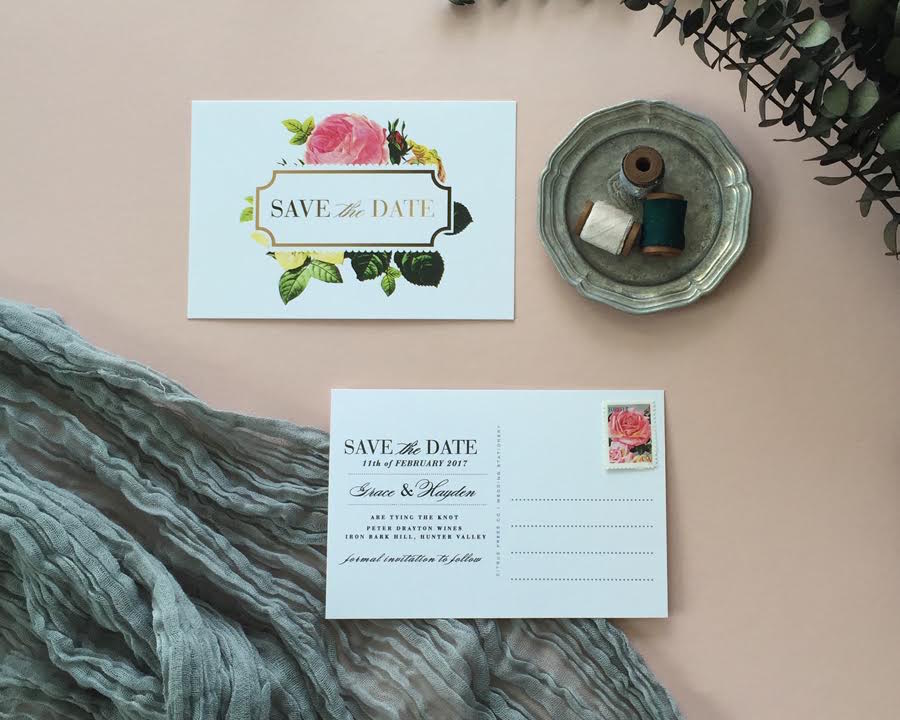 Save the Date: Citrus Press Co.