Located just minutes from Tampa, The Barn at Crescent Lake offers authentic, rustic elegance and features three outdoor ceremony locations, a waterfront vintage barn with chandelier lighting, bridal bridal cabin and groom's lodge.
Whether your wedding is for 10 or 1,000, the 40-acre lakefront venue offers an intimate atmosphere with its waterside ceremony and reception locations, featuring a firepit, lawn games and market cafe lighting.
While couples have the option of renting just the venue, this rustic Tampa Bay wedding venue offers affordable all-inclusive packages, which include a day of wedding coordinator, DJ, cake, catering, florals and decor and furniture rentals.

Email the Barn at Crescent Lake for Pricing Info and Availability
Website | Facebook | Twitter
Featured weddings on Marry Me Tampa Bay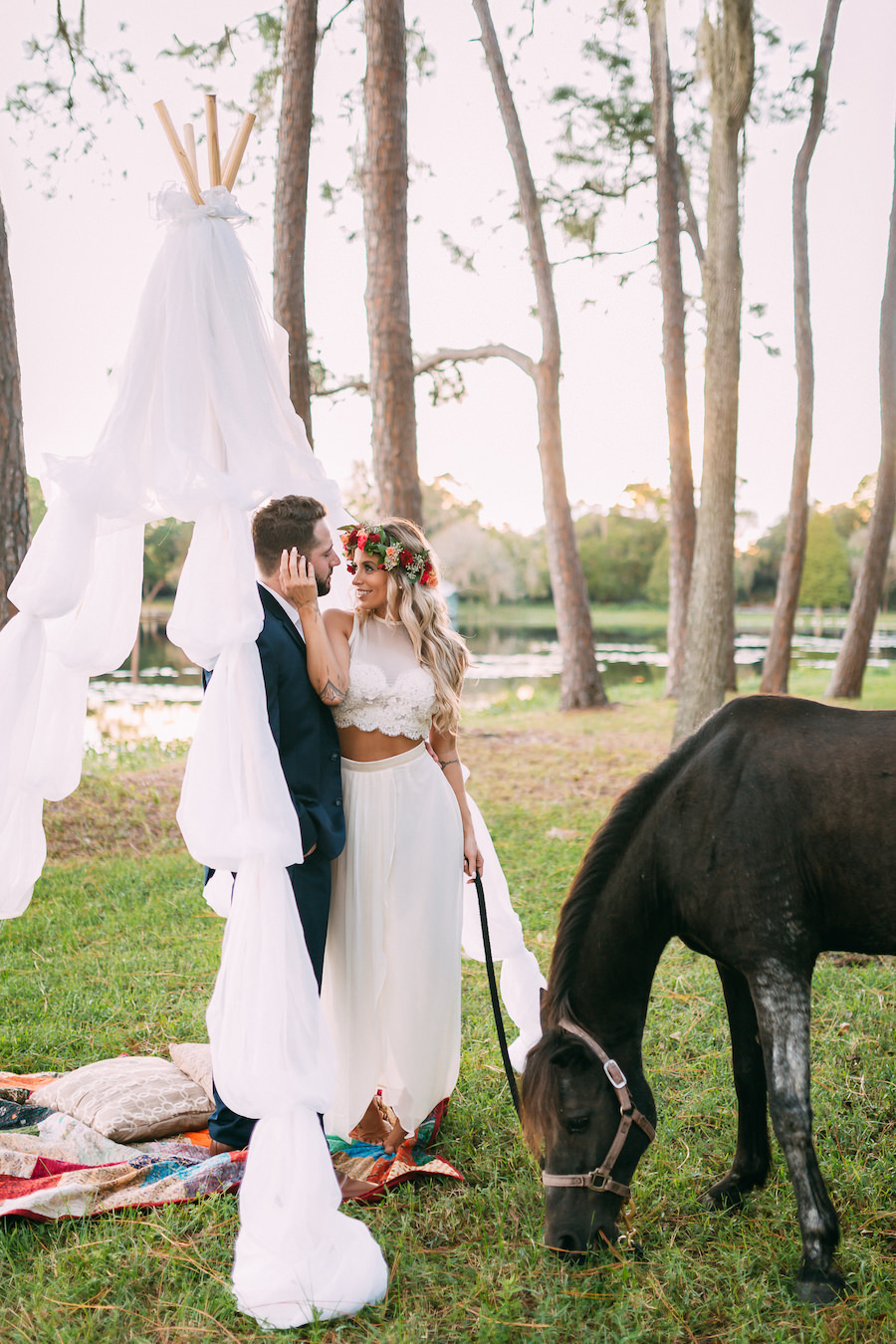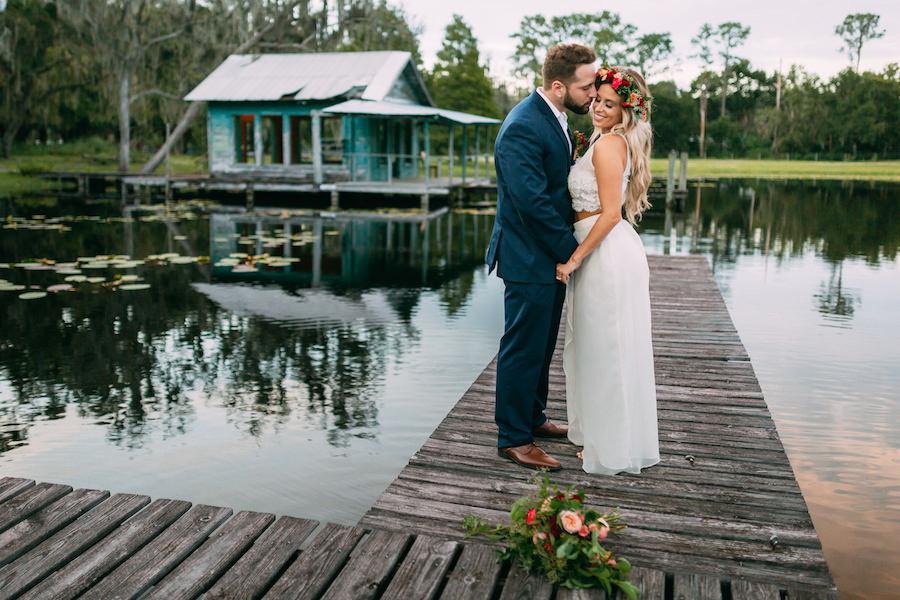 What three things do you love most about your venue?
Our beautiful bridal cabin, lakefront views and wooded surroundings are enough to make any bride fall in love with The Barn at Crescent Lake. These are three of my favorite things to share with our couples and show them the beautiful, laid back atmosphere our venue offers.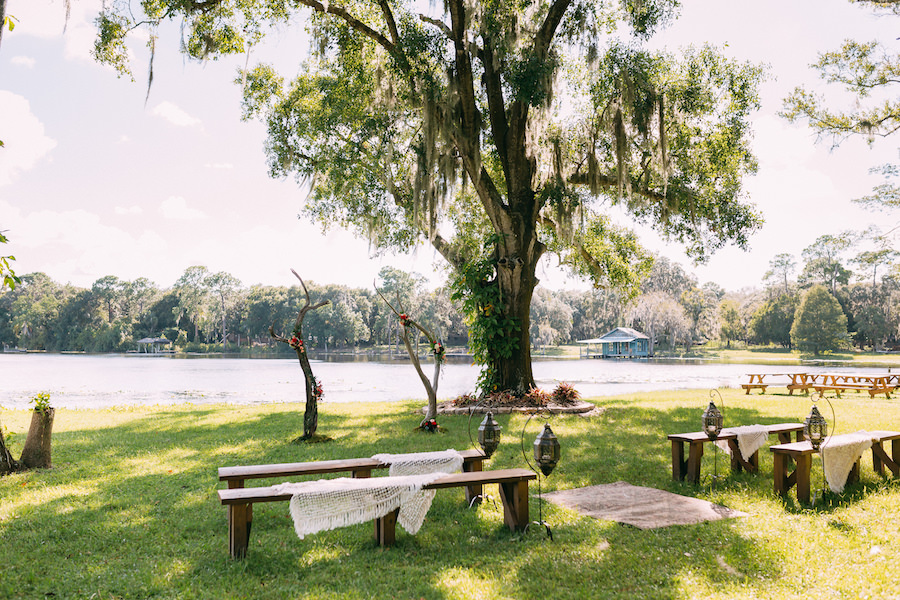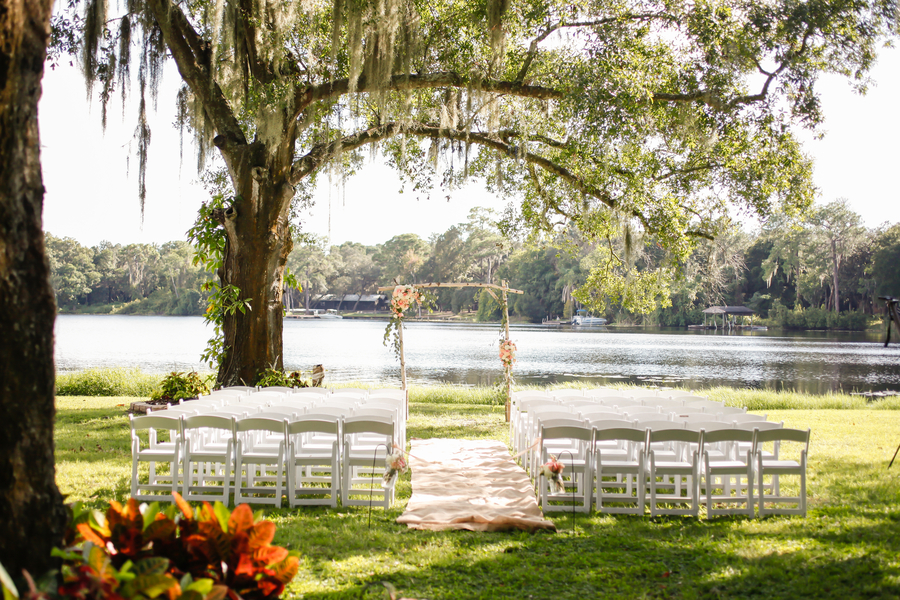 Life Long Studios | Rustic, Blush, Ivory and Coral Barn at Crescent Lake Wedding
What perks do your couples receive?
We offer our couples beautiful spaces for each of them to relax and get ready on their wedding day! Our bridal cabin has a full view of the lake, along with a full bathroom, bedroom and living area, with plenty of room for any size bridal party to get relax and get ready. Our groom's lodge is located in the loft of the barn, with surrounding windows overlooking the lake, full a/c and a large flat screen tv for the guys to hang out before the ceremony.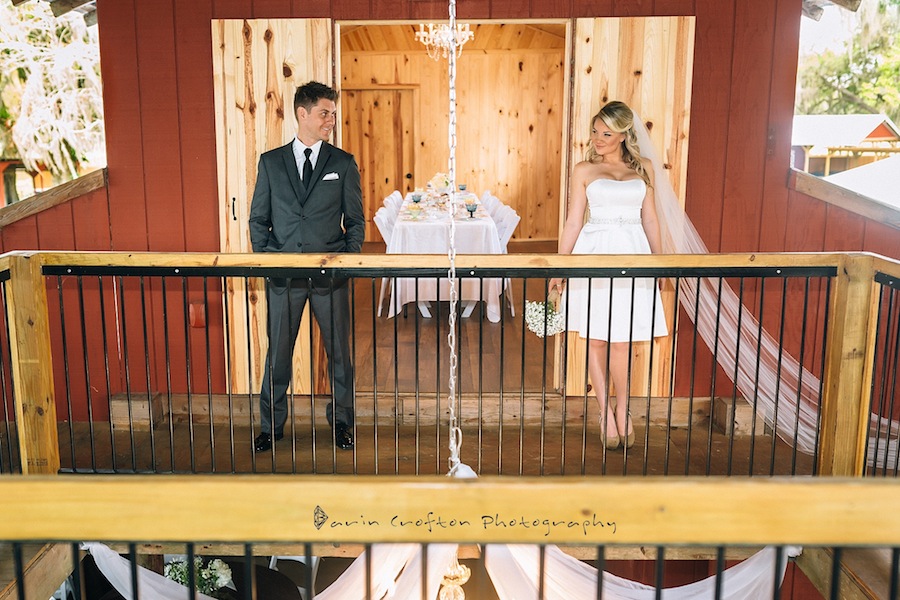 What would couples be surprised to know about your venue?
Couples are always surprised to find out how affordable our venue is in comparison to other similar venues in our area. Not only do we allow our couples to customize our all-inclusive package to meet their needs, but we also provide a pre-selected all-inclusive option for couples on a tighter budget, saving them thousands of dollars while still having the wedding of their dreams!
How does your venue make the planning process easier for couples?
With each of our packages, we include a wedding coordinator to help our couples plan the details for their special day! Our caring staff and professional wedding team are here to create your dream wedding, and provide a stress-free planning experience.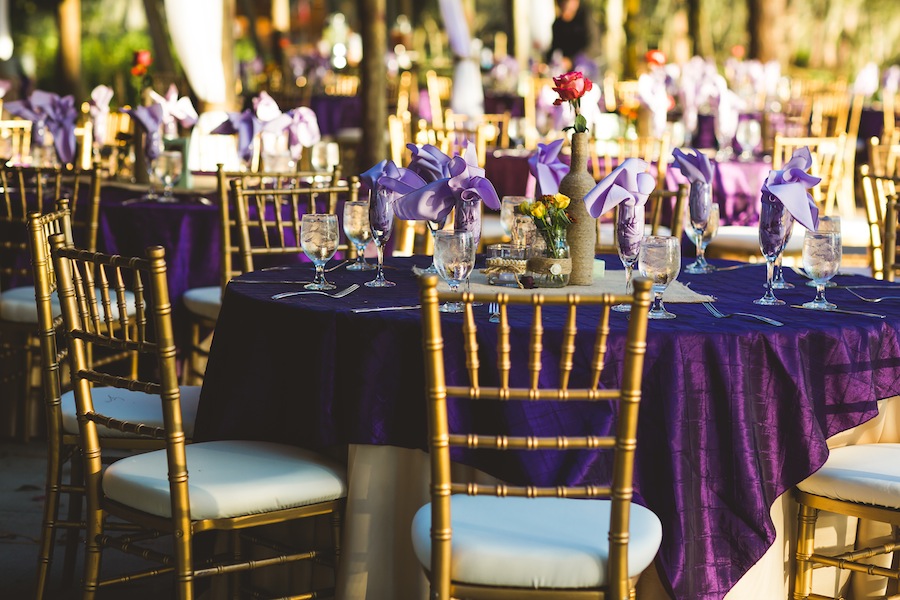 Darin Crofton Photography | Rustic, Country Barn at Crescent Lake Wedding
What is one of your favorite things about being The Barn at Crescent Lake's venue coordinator?
One of my favorite things about being the venue coordinator for The Barn at Crescent Lake is the relationships I get to create with our couples. I always love to hear about each of our couple's engagements and the plans they have for their big day!
What is one of your most memorable moments at The Barn at Crescent Lake?
One of the most memorable moments would be the moment our couples see everything come together! We love to see each event come alive from beginning to end and the reaction we get from our couples makes every event memorable in a special way!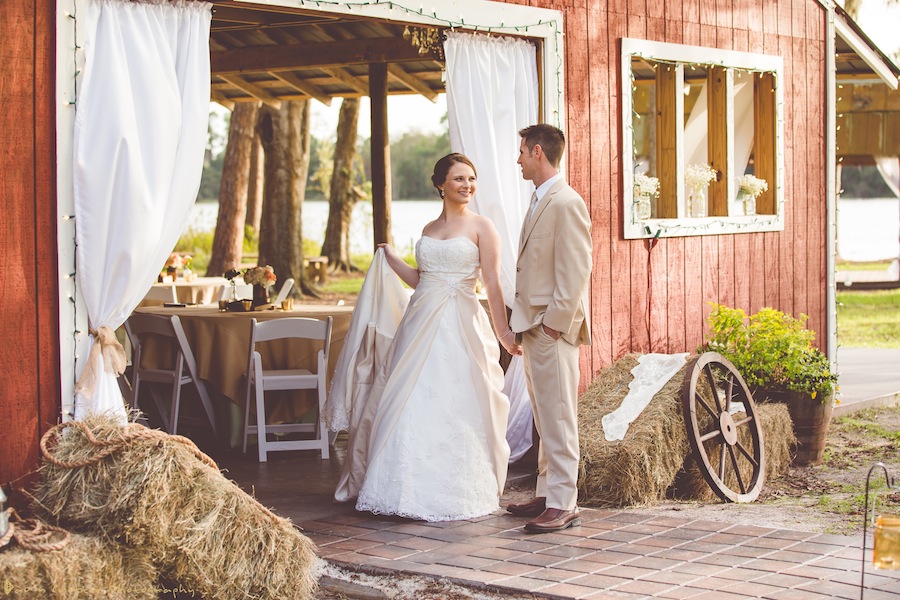 In your opinion, what is a MUST HAVE at every wedding?
From experience, I think that a must have at every wedding is a coordinator! Not only is the coordinator there to coordinate on the day of, but they are also extremely helpful throughout the planning process and take a huge load of stress off of you and your family on your wedding day. That is why we include coordinators in each of package options, to help provide a stress-free day for all of our couples!
What is the best piece of advice you can give to a couple who is searching for a wedding venue?
Ask plenty of questions! That is what I am here for, and it is your special day, so you want to make sure that you know exactly what you are getting in the package that you choose. We also love to work within our couples' budgets, so if there are things that you are wondering about with our package options, we would love to go over all options with you to try and make things work!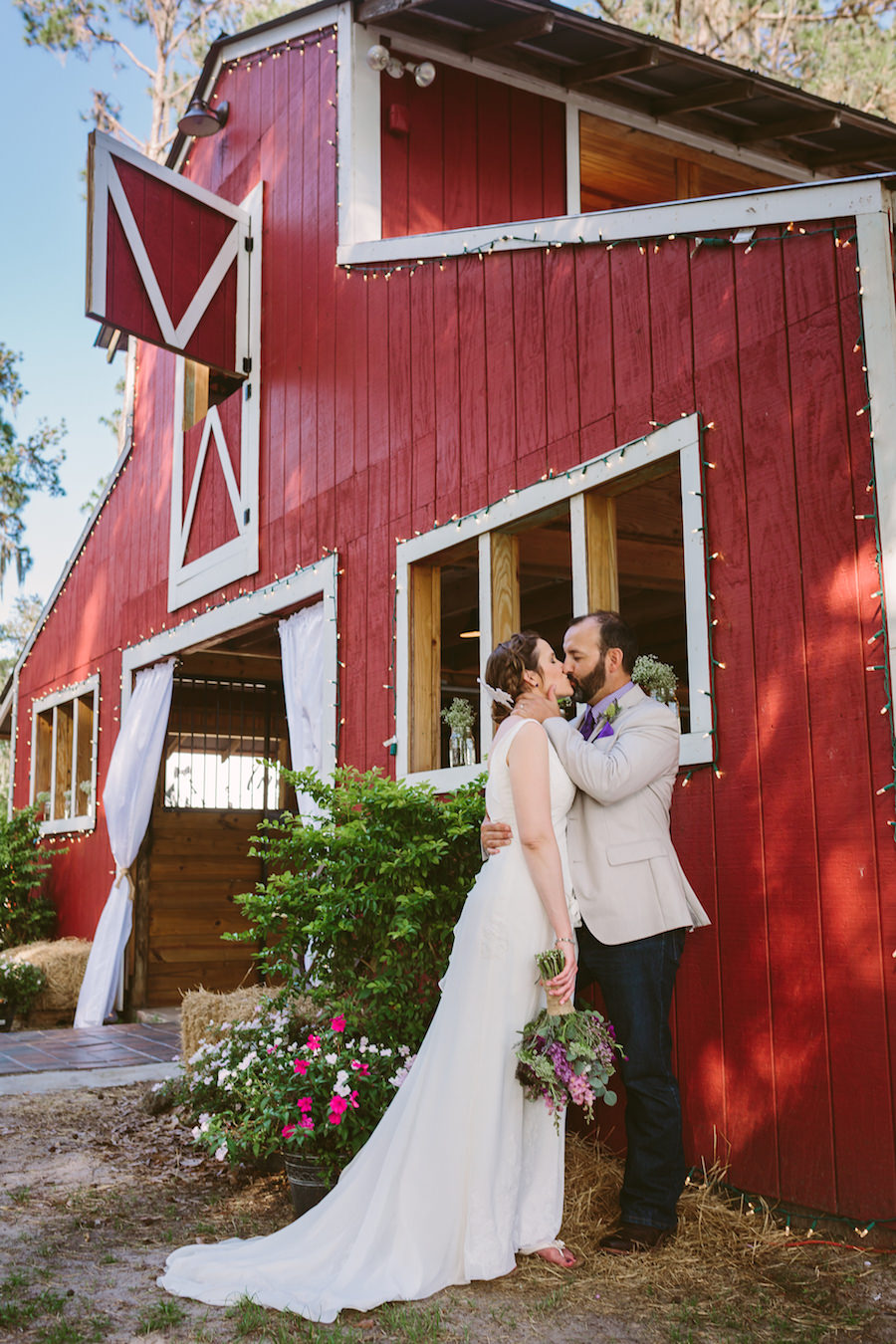 Darin Crofton Photography | Outdoor, Rustic The Barn at Crescent Lake Wedding
Reviews From Previous Marry Me Tampa Bay Brides:
"We wanted something with room to breathe in nature. Sal stumbled upon the Barn at Crescent Lake and immediately emailed me with the idea to check it out. Sal pushed for the wedding to happen quickly (he is a hopeless romantic) and we only had three months to plan it. The staff at the Barn at Crescent Lake was helpful, the vendors rapidly responsive and our families really came together for our wedding, which made the event run smoothly. We were so happy to have everything set up on time with no interruption. The staff allowed us to visit as needed and prepare the ceremony." – Previous Bride Sonia | Peach, Navy Blue and Ivory Rustic Barn at  Crescent Lake Wedding
"We knew we wanted an outdoor wedding with a barn to have our reception in. We absolutely fell in love with the Barn at Crescent Lake at Old McMicky's Farm because it had everything we wanted in a venue – a barn to have our reception in, a beautiful property and a gorgeous lake for the backdrop of our ceremony. Old McMicky's Farm had everything we were looking for in our wedding venue. The barn itself is a mixture of rustic/chic/elegance, which was the theme of our wedding. We absolutely loved the lake, the grounds are gorgeous and the property is very well maintained. The staff did an amazing job setting up for our wedding and making sure everything was in its place and exactly where we wanted it to be. We were very impressed by how well organized they were on our wedding day." – Previous Bride Valerie | Rustic, Blush, Ivory and Coral The Barn at Crescent Lake Wedding
"The Barn at Crescent Lake was the PERFECT venue. It is beautiful and exactly what we have always wanted for our wedding. The atmosphere, the variety of locations you can choose for your ceremony, and I love the employees, they made it special!Also, it has meaning since we have taken our kids there and we visited the farm ourselves as children." – Previous Bride Brittany | Rustic, Country Barn at Crescent Lake Wedding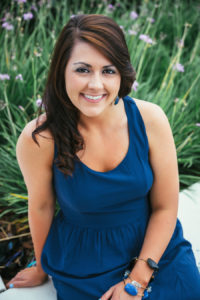 DeAnna Stephany has been the Event Manager for The Barn at Crescent Lake since 2014. After graduating from USF with a degree in business management and hospitality, she decided to pursue her passion for event planning and coordination. She spent her first few years out of school working as an assistant wedding coordinator and then decided to expand her experience in the sales area of the industry. She has thoroughly enjoyed working with all of the couples who visit The Barn at Crescent Lake and loves creating relationships and getting to know each couple personally!
Email the Barn at Crescent Lake for Pricing Info and Availability
Website | Facebook | Twitter
Featured weddings on Marry Me Tampa Bay