For couples searching for a Tampa Bay wedding venue with a luxurious garden atmosphere, outdoor ceremony lawn and elegant ballroom, The Palmetto Club is a hidden gem nestled in the heart of the FishHawk Ranch community. Situated on an enchanting half-acre of manicured gardens adorned with serene water fountains, this event venue will captivate you with its natural light that softly reflects the beautiful marble floors and crystal finishes.
With space for up to a 360-person seated dinner, private hospitality suite, table, linen and chair setup and complimentary tasting by in-house caterer Puff n' Stuff, the venue offers couples a complete package their Tampa Bay wedding.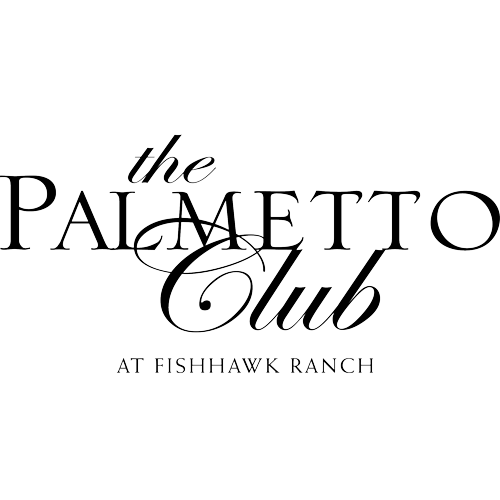 Email The Palmetto Club
Website | Facebook 
Featured weddings on Marry Me Tampa Bay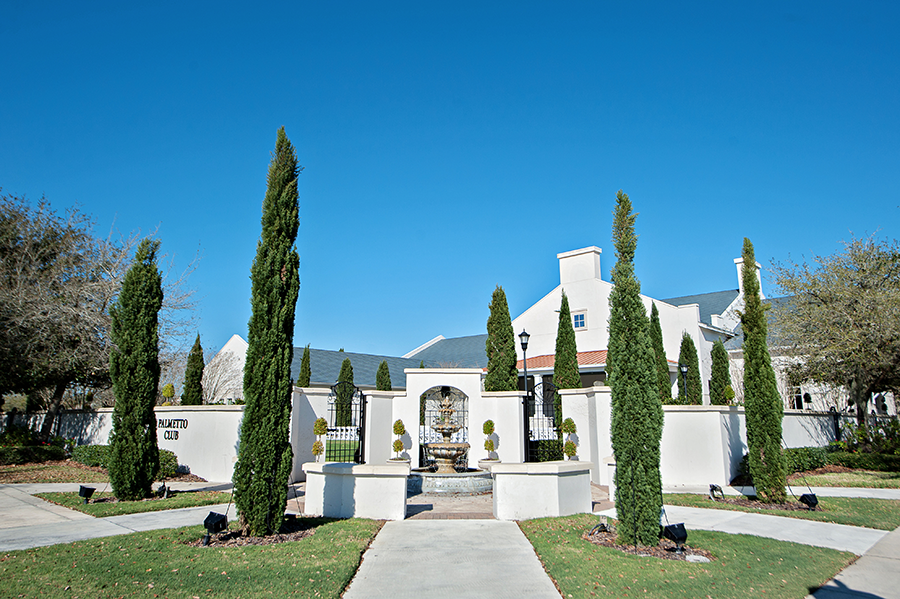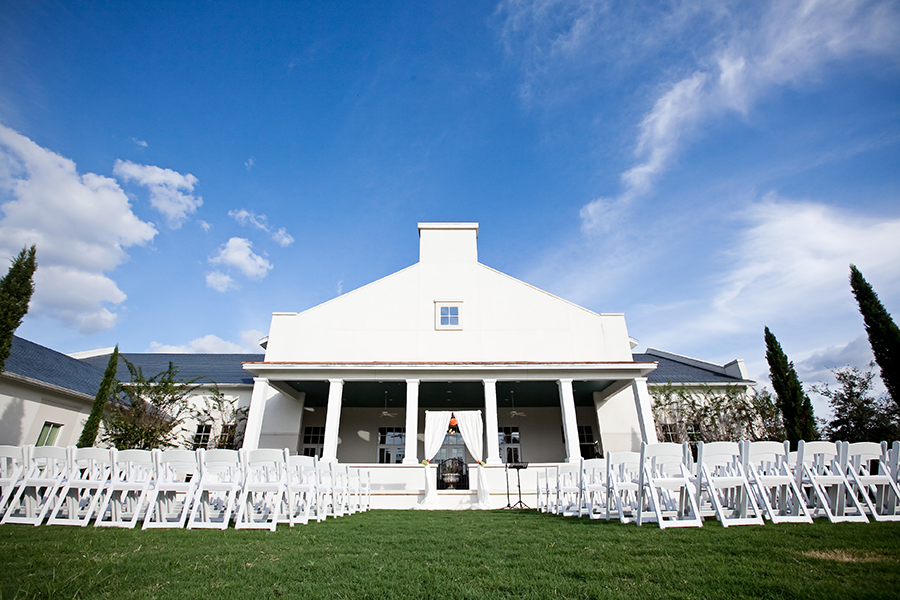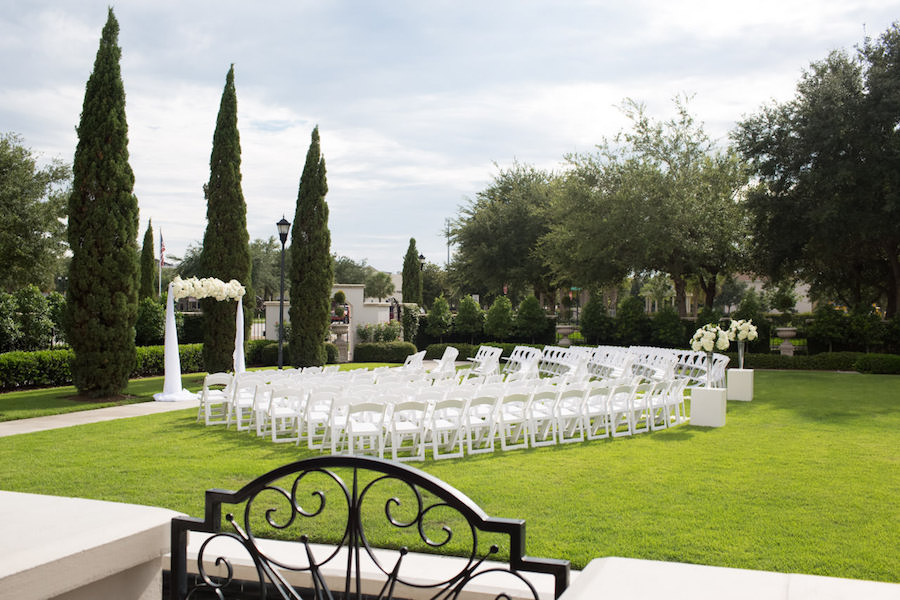 Jeff Mason Photography | White, Gold and Blush Palmetto Club Wedding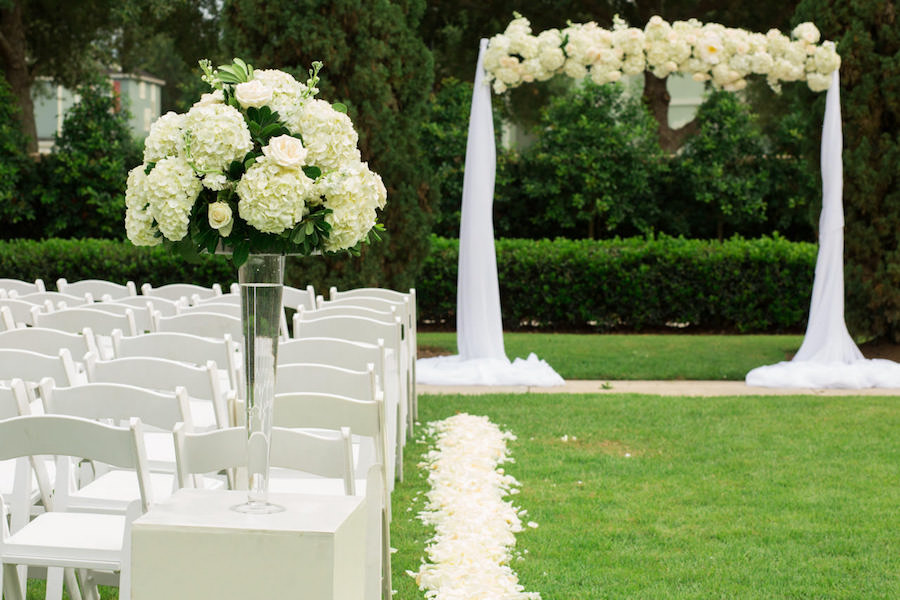 Jeff Mason Photography | White, Gold and Blush Palmetto Club Wedding
What three things do you love most about your venue?
1. We just can't get over the beauty of the amazing garden area for the ceremony or cocktail hour, it's just perfect!
2. Who doesn't love chandeliers? We have six in our ballroom, and the lighting and vanities in our ladies room is just gorgeous!
3. Privacy! It's so nice to have the place all to yourself on your big day!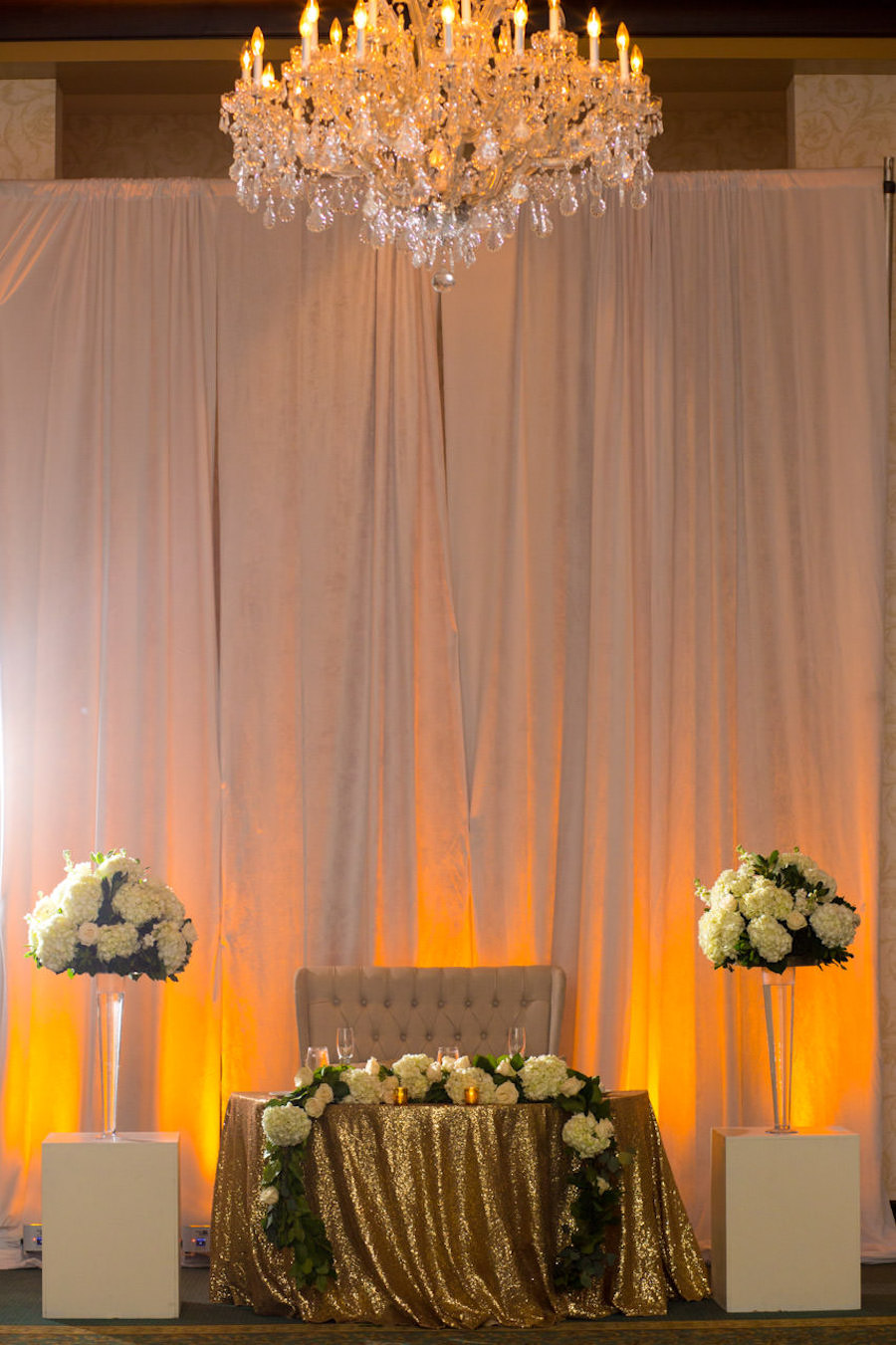 Jeff Mason Photography | White, Gold and Blush Palmetto Club Wedding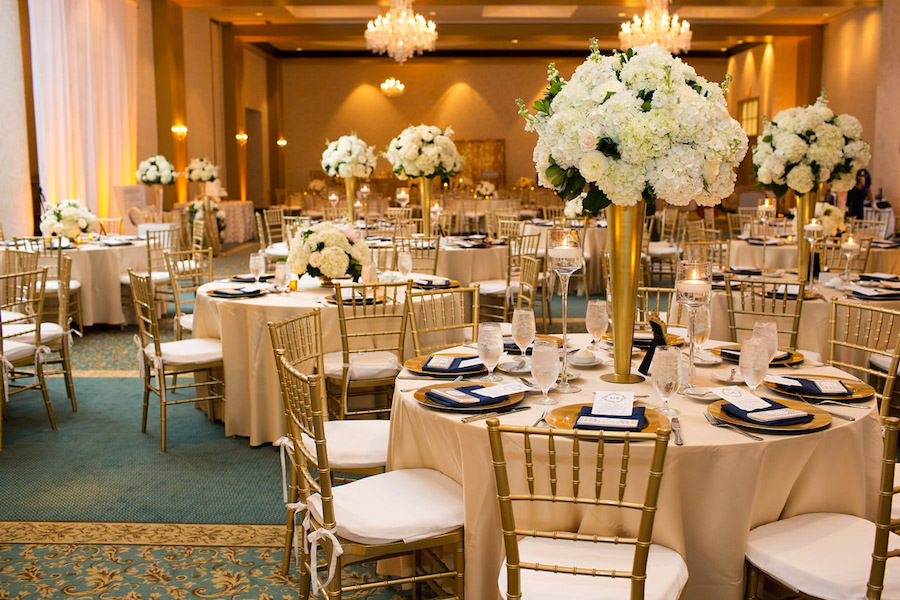 Jeff Mason Photography | White, Gold and Blush Palmetto Club Wedding
What makes your venue's cuisine stand out?
Puff 'n Stuff Catering is a premier full-service catering and events company, and is now one of the largest of its kind in Florida. Attending to affairs of all sizes, including corporate, social, gala and fundraising events and weddings, they provide professional service with a personal touch. Puff 'n Stuff offers gourmet, vegan, vegetarian and ethnic cuisine, as well as full-service beverage, delivery, production, linen and décor services. Pricing for catering will vary based on personal selections and party size. Our chefs are also happy to cater to a variety of ethnic cuisines ranging from traditional Indian food to Caribbean favorites.
What perks do your couples receive?
Our expert staff and our award-winning in-house caterer Puff 'n Stuff  are committed to making your event a seamless success. It's time to bring your vision to life, and we're happy to provide assistance every step of the way. We offer an in-house cake stand and a beautiful arch for the ceremony. Aside from our exclusive caterer, we allow you to choose any vendors you would like at no extra cost to you. When it comes to the bar, no need to pick a package, you are welcome to bring your own alcohol and leave the bartending, set up, glassware, and mixers to us!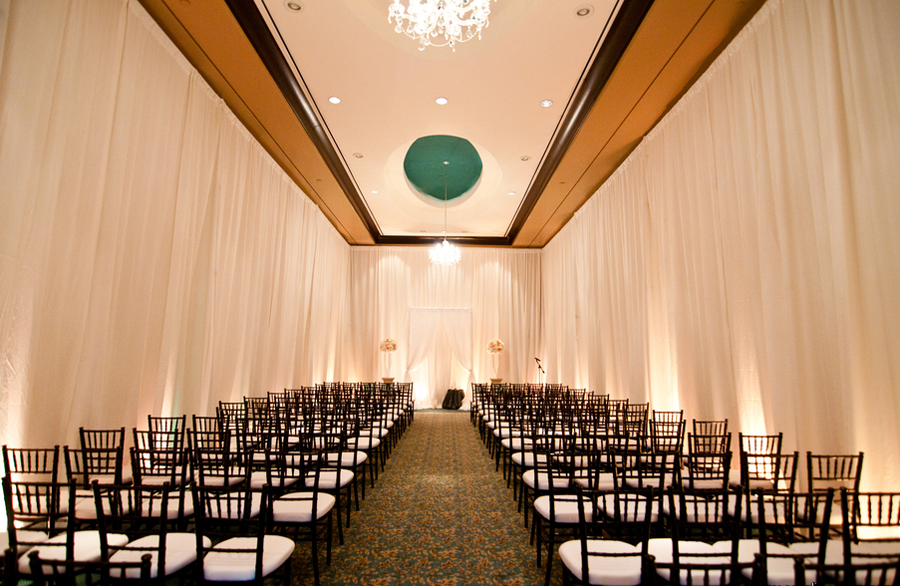 Caroline & Evan Photography
What would couples be surprised to know about your venue?
Our venue will allow you to provide your own alcohol, however we do require the use of our bartenders.
How does venue make the planning process easier for couples?
We are happy to help find the perfect upgraded rental items and can point you in the right direction with any vendors that you are having trouble finding. With Puff 'n Stuff's 35-year experience in the industry we can cater to anyone's requests.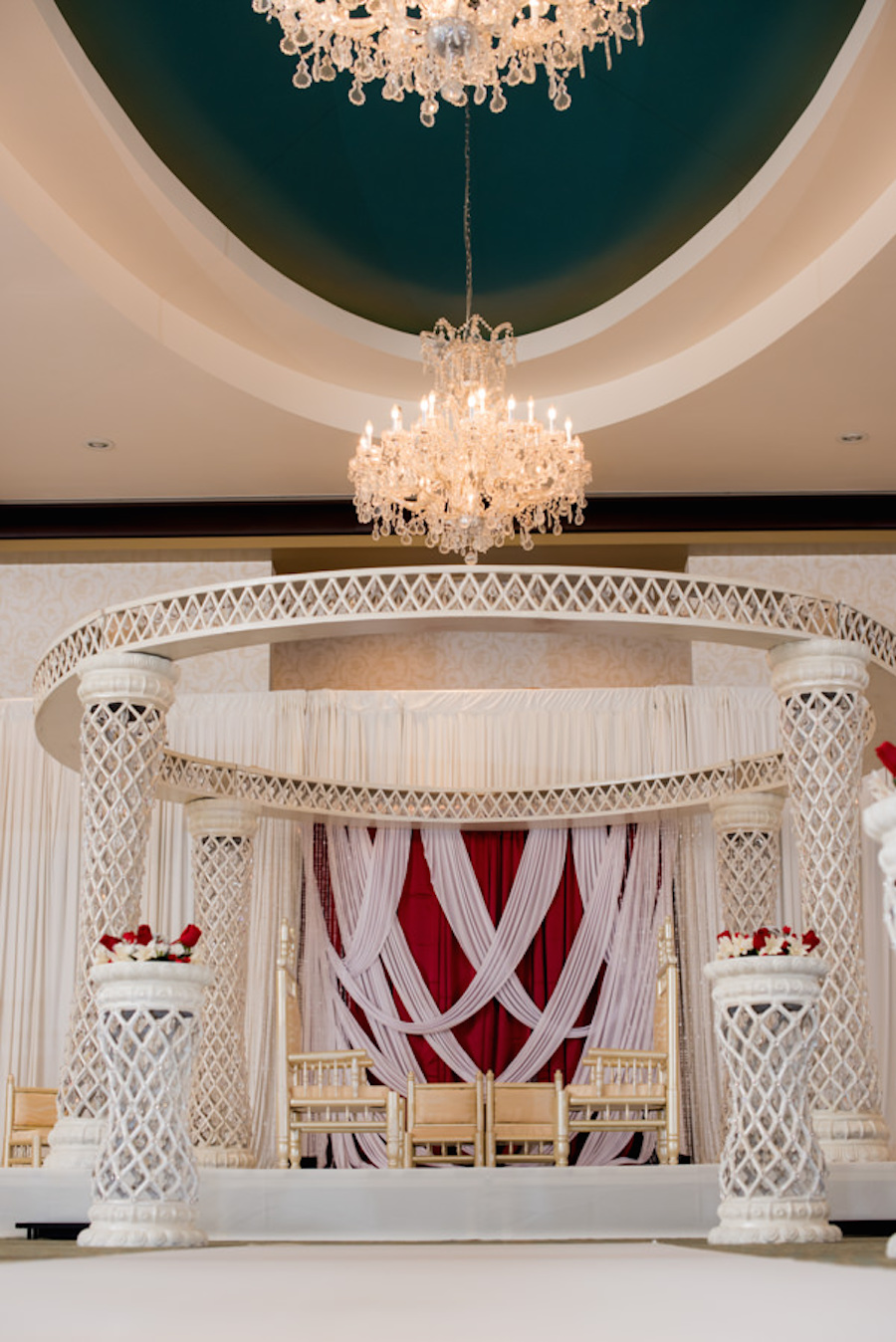 Sona Photography | Traditional Indian Palmetto Club Wedding
What is one of your favorite things about being The Palmetto Club's venue coordinator?
The absolute best part for us is the ceremony. We love seeing all the joy on the grooms' faces as our brides walk down the aisle and watching the cheers after the first kiss.
What is one of your most memorable moments at The Palmetto Club?
My most memorable moment would have to be the time we had a former American Idol contestant here as a secret surprise. He sang a song to the bride that the groom wrote just for her. It was magical!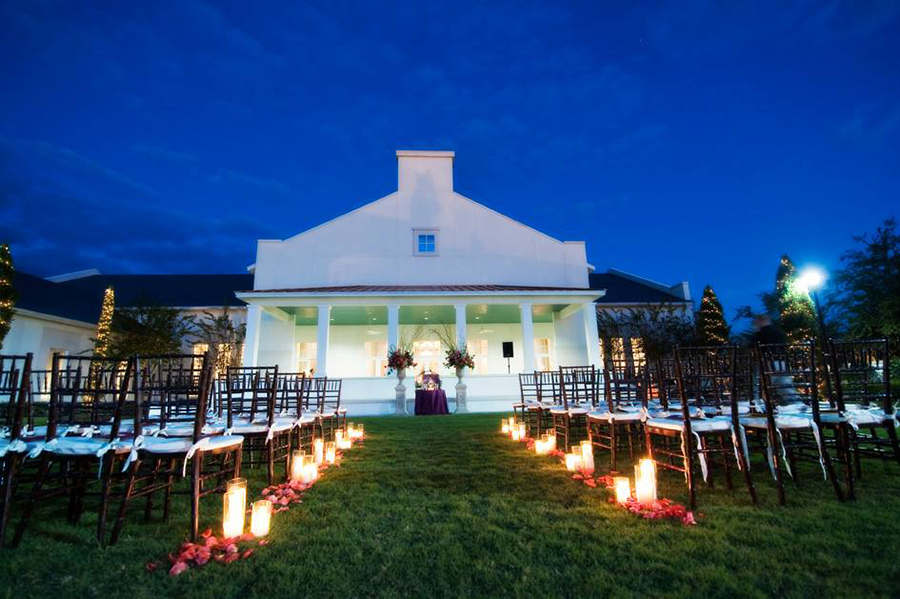 Jerry McGaghey Photography
In your opinion, what is a MUST HAVE at every wedding?
Late night snacks! By the time the dancing has kicked in most guests work up quite the appetite; late night grilled cheese sandwiches and french fries always leave the guests satisfied!
What is the best piece of advice you can give to a couple who is searching for a wedding venue?
Set a budget before you start searching. We often find that couples build their budget around a chosen venue, leaving them with minimal funds for food and decor.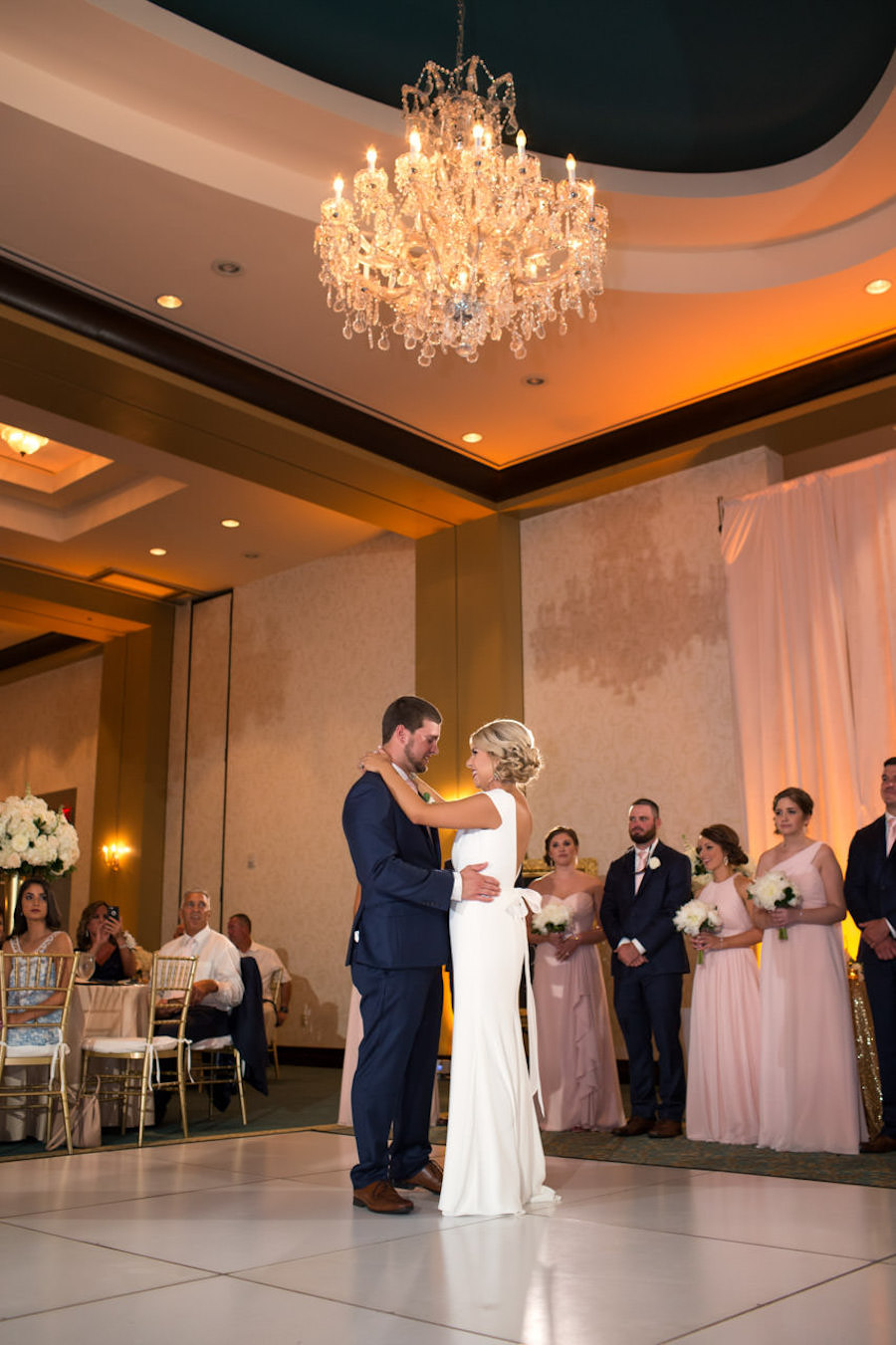 Jeff Mason Photography | White, Gold and Blush Palmetto Club Wedding
Reviews From Previous Marry Me Tampa Bay Brides:
"We looked for the right location including amenities, convenience, architectural appeal and best location for pictures. We wanted a place where we knew our wedding would be an unforgettable experience for not only us but our family and guests. We fell in love with The Palmetto Club at FishHawk Ranch. From the ballroom to the veranda, to the garden, everything about the place including the location was beautiful. It had everything we wanted and needed." – Previous Bride Meera | Traditional Indian Palmetto Club Wedding
"Location was important to us. We wanted somewhere close by our hometown, so most of our family and friends would be able to attend. We also wanted a venue where the ceremony could be outside with a garden feel, while the reception could be inside and more formal and elegant. We loved that the Palmetto Club wasn't just the venue, it was the caterer as well. It was beautiful and had the outside garden and also the inside elegant aspect. Their service was great! Lucille, the Special Event Planner at the Palmetto Club, was amazing. She was very helpful and was there for any questions we had throughout the entire process. All of the staff on the wedding night were great. Everyone raved about the food and drinks!" – Previous Bride Samantha | Elegant White, Gold and Blush Palmetto Club Wedding
"We were really looking for a blank slate in a wedding venue; somewhere that was an absolutely beautiful canvas all on its own, but a place where we could come in and embellish in any way we liked. We also knew we wanted an outdoor and indoor component. A beautiful outdoor setting for the ceremony, an indoor glamorous space for the reception and a mix between the outdoors and indoors for the cocktail hour. That is exactly what we got at the Palmetto Club. We got to have a garden ceremony, followed by a grand ballroom reception. It truly was my dream set up! Lastly, we were looking for SPACE! We knew we were going to have a very large wedding, and no part of me wanted cramped, chaos, or discomfort, so that helped eliminate venues as we looked as well." – Previous Bride Brittany | Glamorous Blush, Pink and Gold Palmetto Club Wedding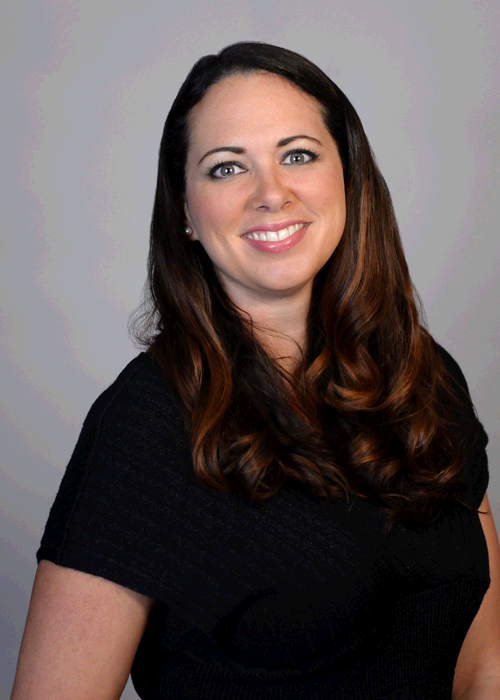 At Puff 'n Stuff Catering, every event is managed by a dedicated Special Event Planner who oversees the creation of your event from start to finish. From the basics of menu development and linens, to offering ideas for event themes and timeline planning, your Special Event Planner, Lucille Hanson, will help bring your vision to life. She can even recommend quality vendors for any services you might need. At the Palmetto Club, Lucille hosts weddings of many shapes and sizes such as small garden receptions and multi-day Indian weddings, She got her start in the event industry 12 years ago being an event coordinator right here at The Palmetto Club. Lucille has delighted clients for over five years at Puff 'n Stuff with her attention to detail, creativity and warmth; her experience is at your service!
Email The Palmetto Club
Website | Facebook 
Featured weddings on Marry Me Tampa Bay
Venue rental starts at: $2,500 | Catering starts at: $40/pp
                                                                                        LGBT friendly