NOVA 535 Wedding – St. Petersburg, FL Wedding
Alexia and Dan's Love Story:
We met at Florida State University in 2005 through a mutual friend and instantly bonded over the fact that we were both from the St. Pete area and that we had a lot of mutual friends that attended USFSP.
A couple months later I was leaving for an internship in London, and we pretty much knew after I came back we'd move in and start our lives together. So after graduation we moved to Atlanta in January 2007.
After our first couple of years in Atlanta we ended up having to move places a couple years in a row and always around the holidays, so in October 2011 we bought a fixer-upper in downtown. In November 2012, with the house livable, we were so excited to actually put a Christmas tree up and celebrate the holidays in our house. We had three storage bins filled with holiday decorations; some we had bought and some that friends and family gave us from their travels.
After I thought we hung everything up, Dan mentioned that there was an unopened box and told me to open it. Low and behold it was an ornament with the words "Will you marry me?"
At first I didn't know who on earth would give us this ornament until I saw Dan getting down on one knee. I really don't remember a ton since I was in complete shock! It was an extremely emotional moment for the two of us and once I was able to comprehend everything it was all kind of surreal.
Romantic, White Downtown St. Pete Wedding – NOVA 535
Although Alexia and Dan are still living in Atlanta, they knew their wedding would take place in Florida.
"There was really no question where we'd have the wedding," the bride shared. "We still have a ton of family and friends in St. Pete, so it was a no-brainer."
Though, the Georgia couple wanted incorporate elements of their current city into their downtown St. Pete wedding venue.
"Being that Dan and I have lived in Atlanta for over eight years, we're used to seeing renovated industrial spaces and lofts, which we both love," Alexia explained. "We knew we really wanted that feel for our venue, and when we saw NOVA 535 we knew that was the place! It really gave the reception that 'cool' factor. We got so many compliments about how unique the space was and many of the guests from the northern states said that they would never expect to find a place like that in St. Pete."
Instead of choosing a specific theme, the bride focused her wedding planning on making her big day a reflection of her and her groom.
"While planning, I really wanted everything to be representative of Dan and myself and have an intimate feel. It was really important to try and make it personal," Alexia said.  "We had little things like his Batman cake topper and my idea of a cake table (cake, cupcakes, cake-pops) since I'm obsessed with cake."
Looking back, Alexia said one of her most memorable moments came during the wedding ceremony.
"In the Greek Orthodox tradition you walk around a table three times to signify your first steps as husband and wife. When we did this I remember thinking 'Okay, this is it!'" Alexia reminisced.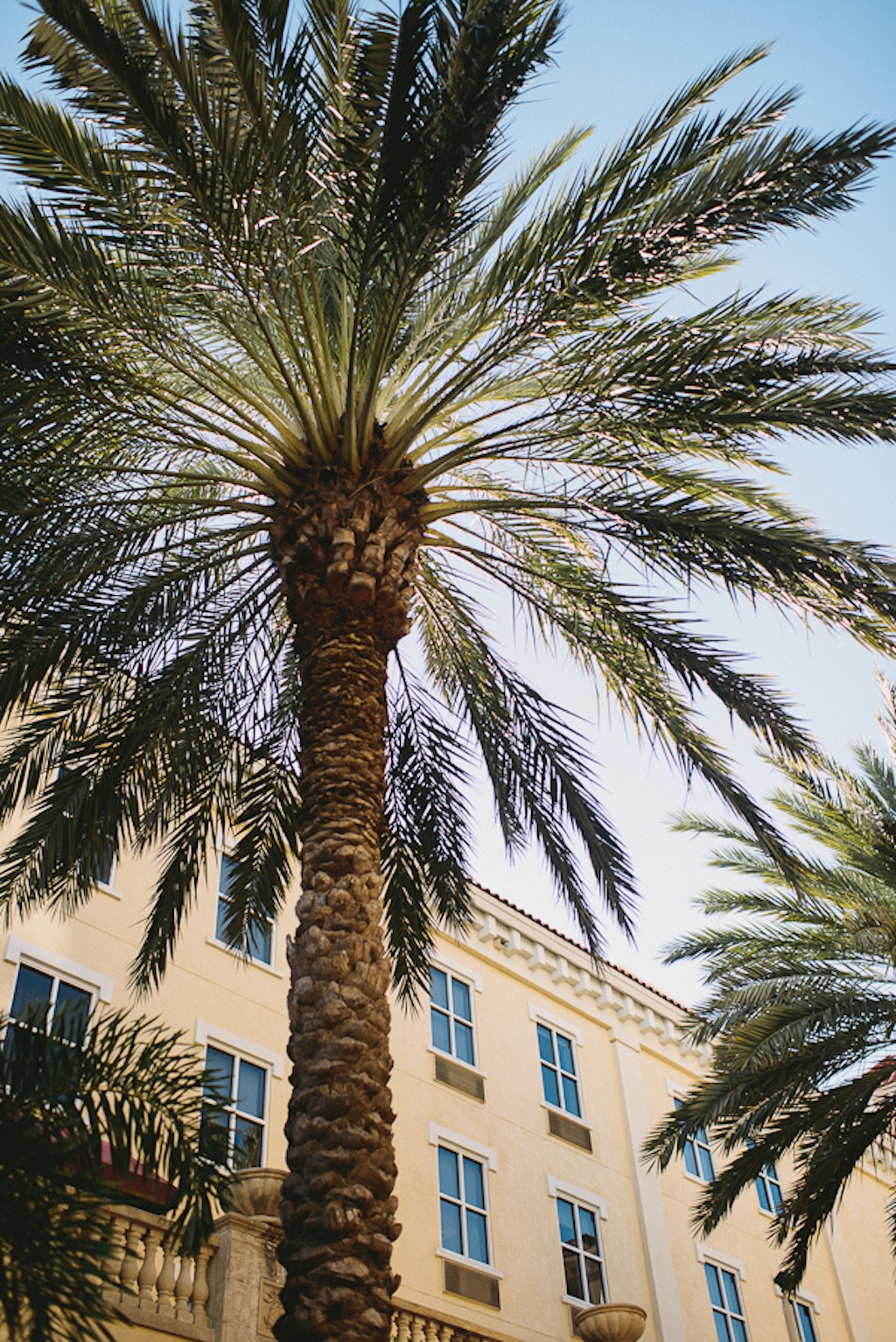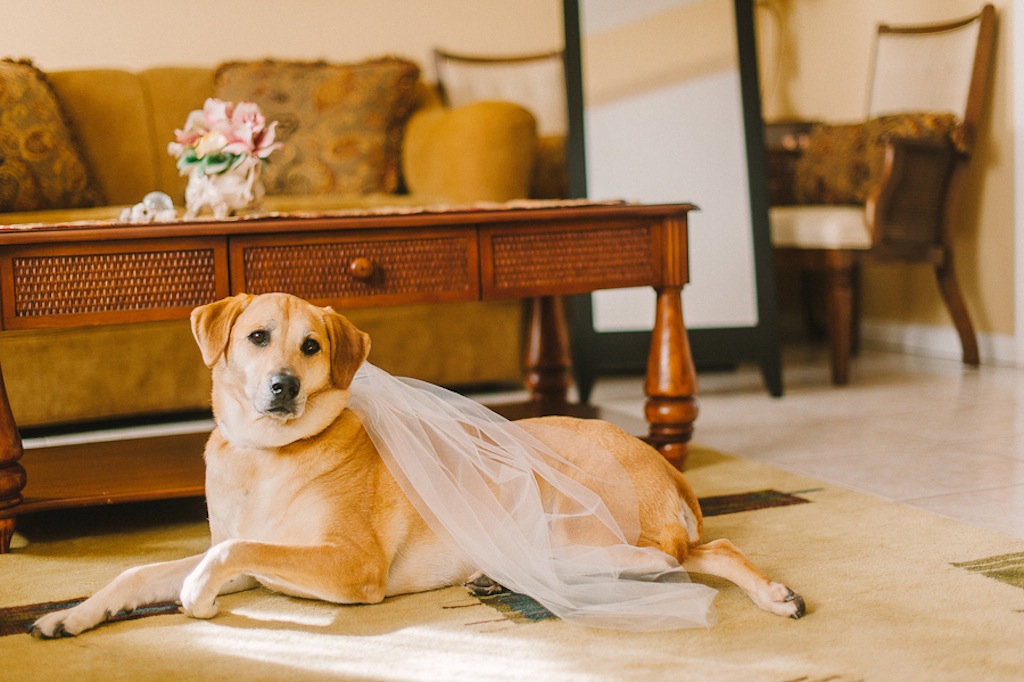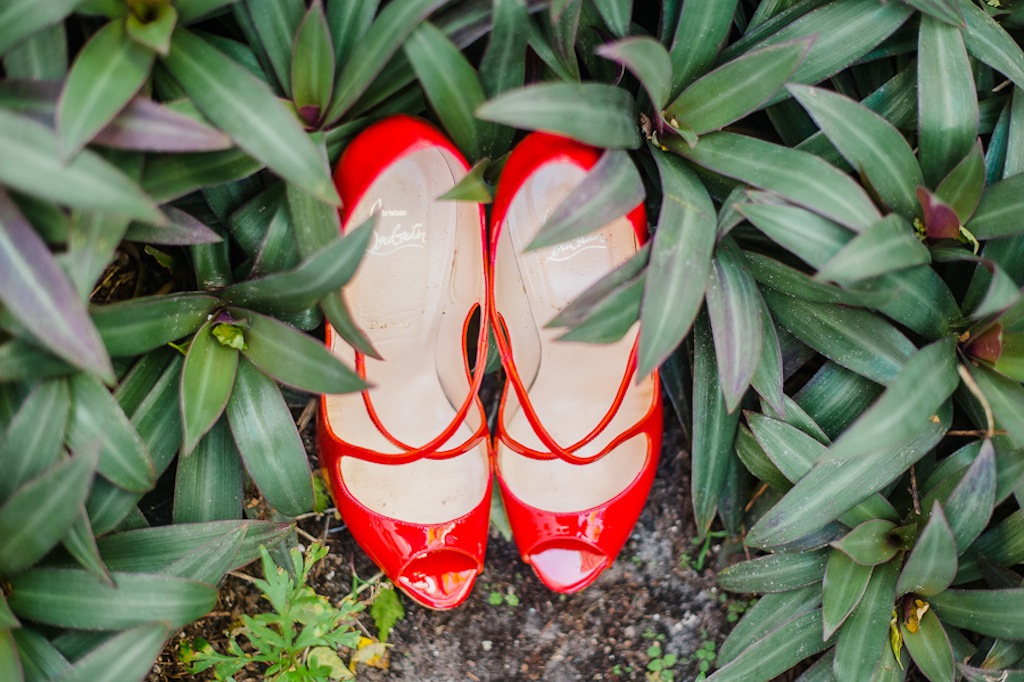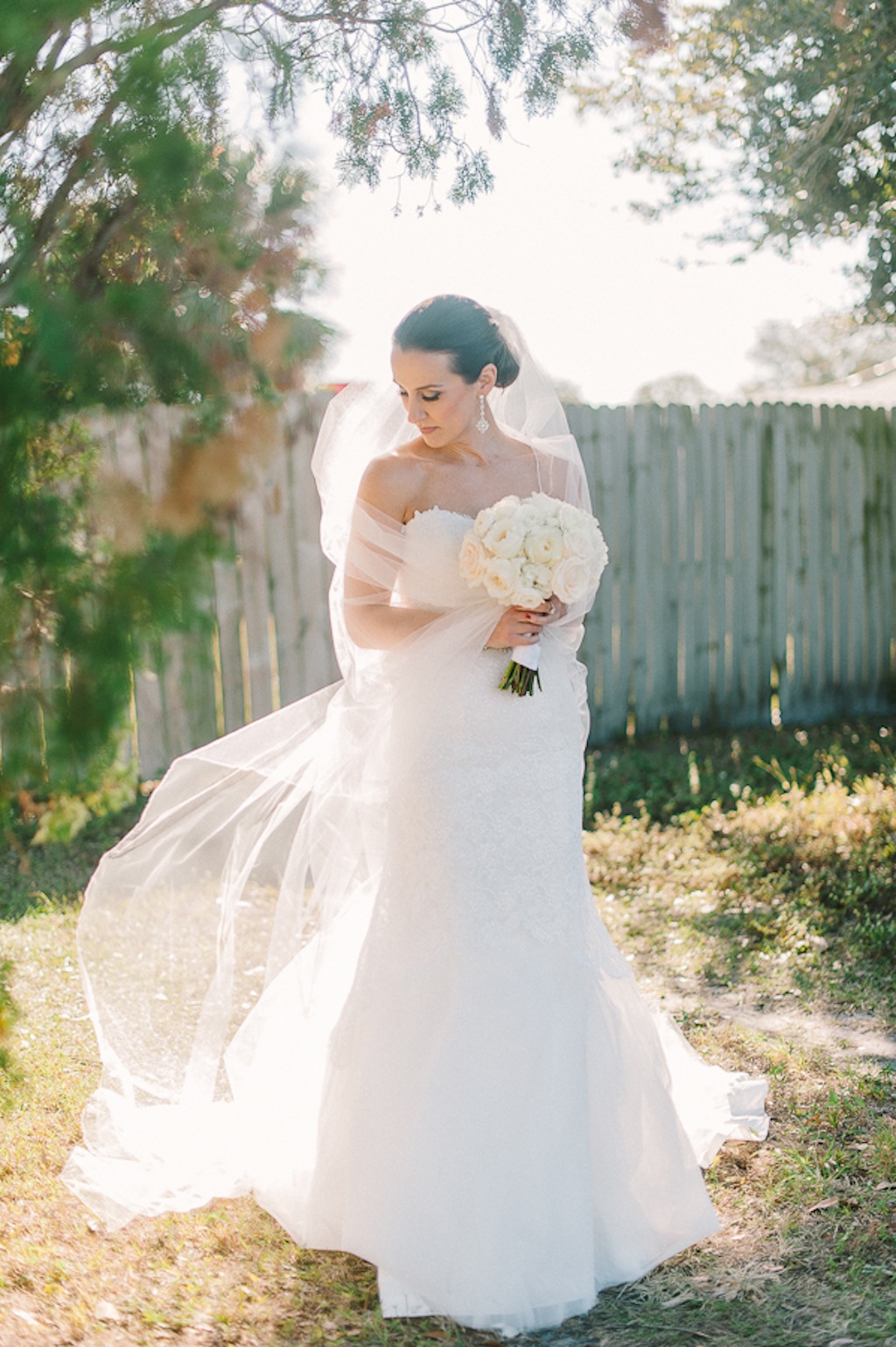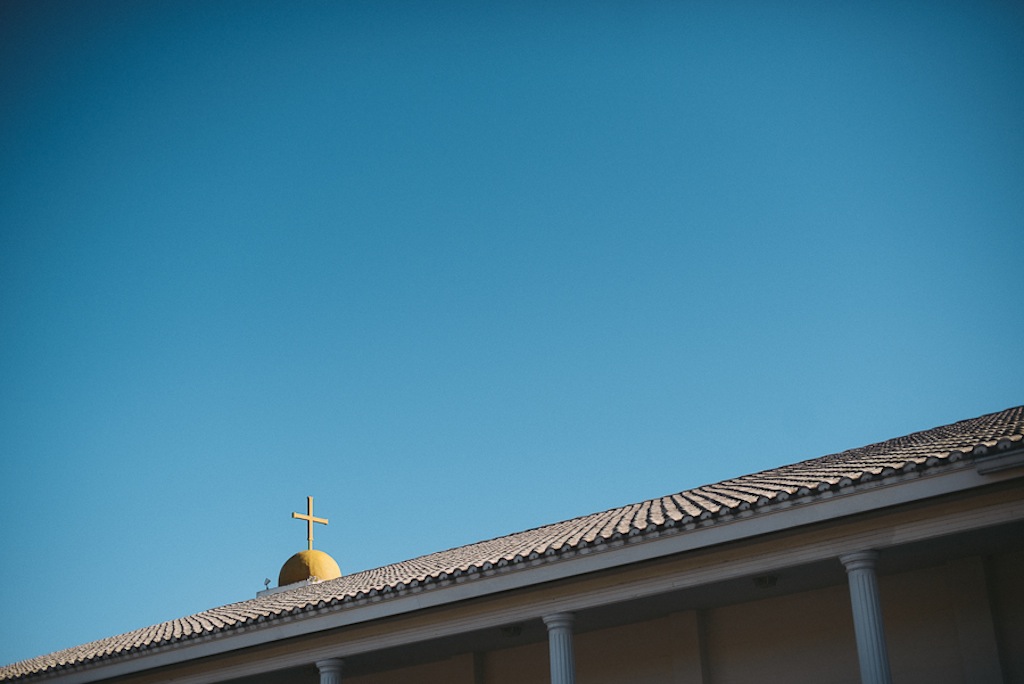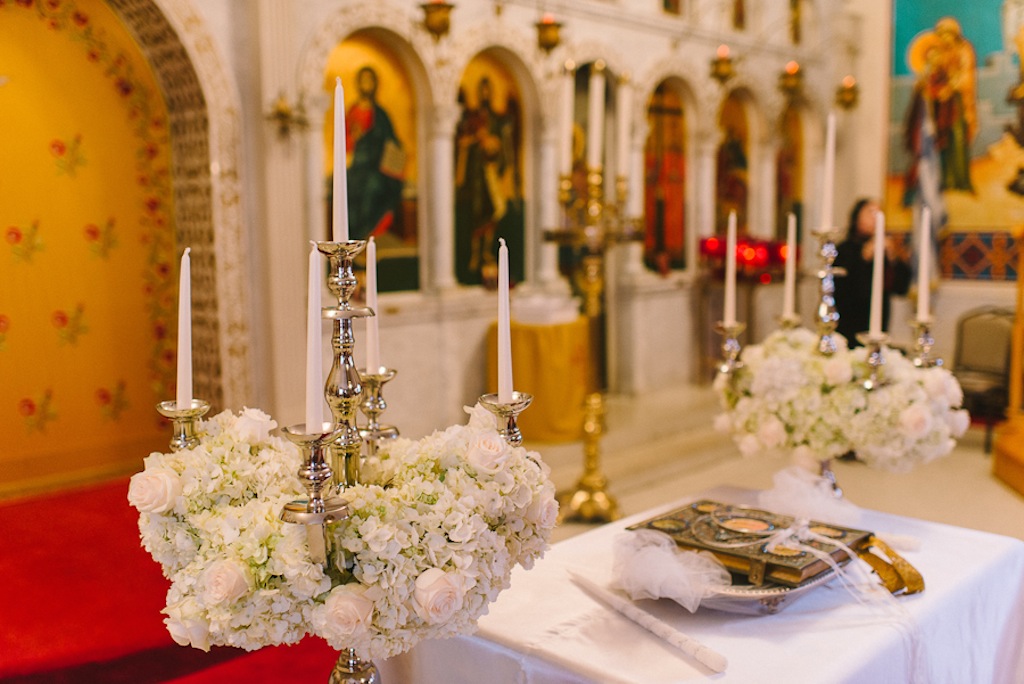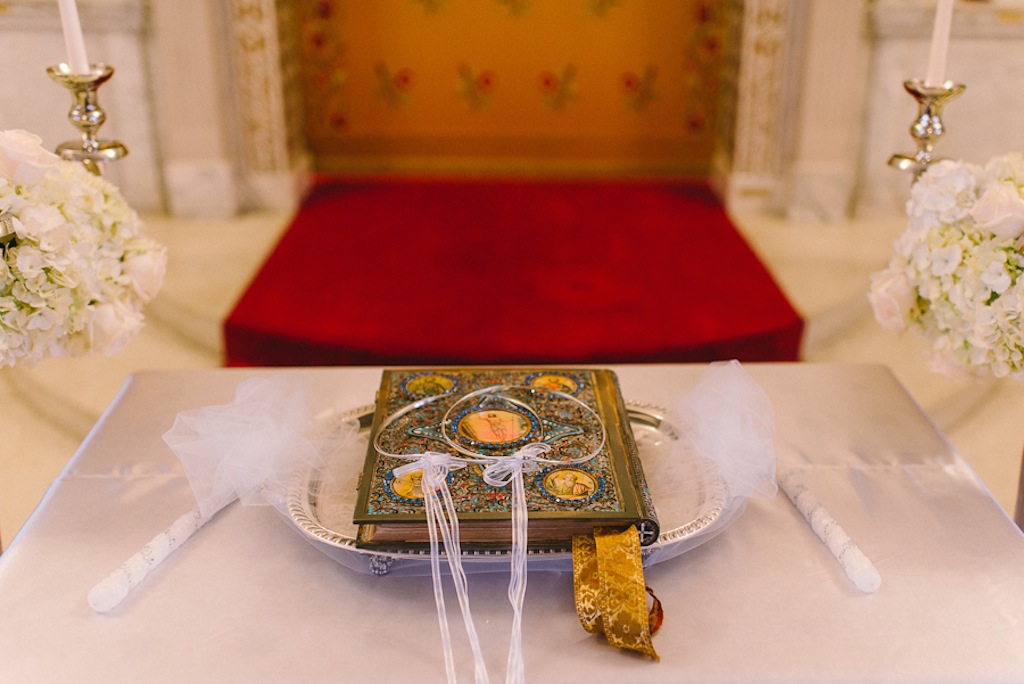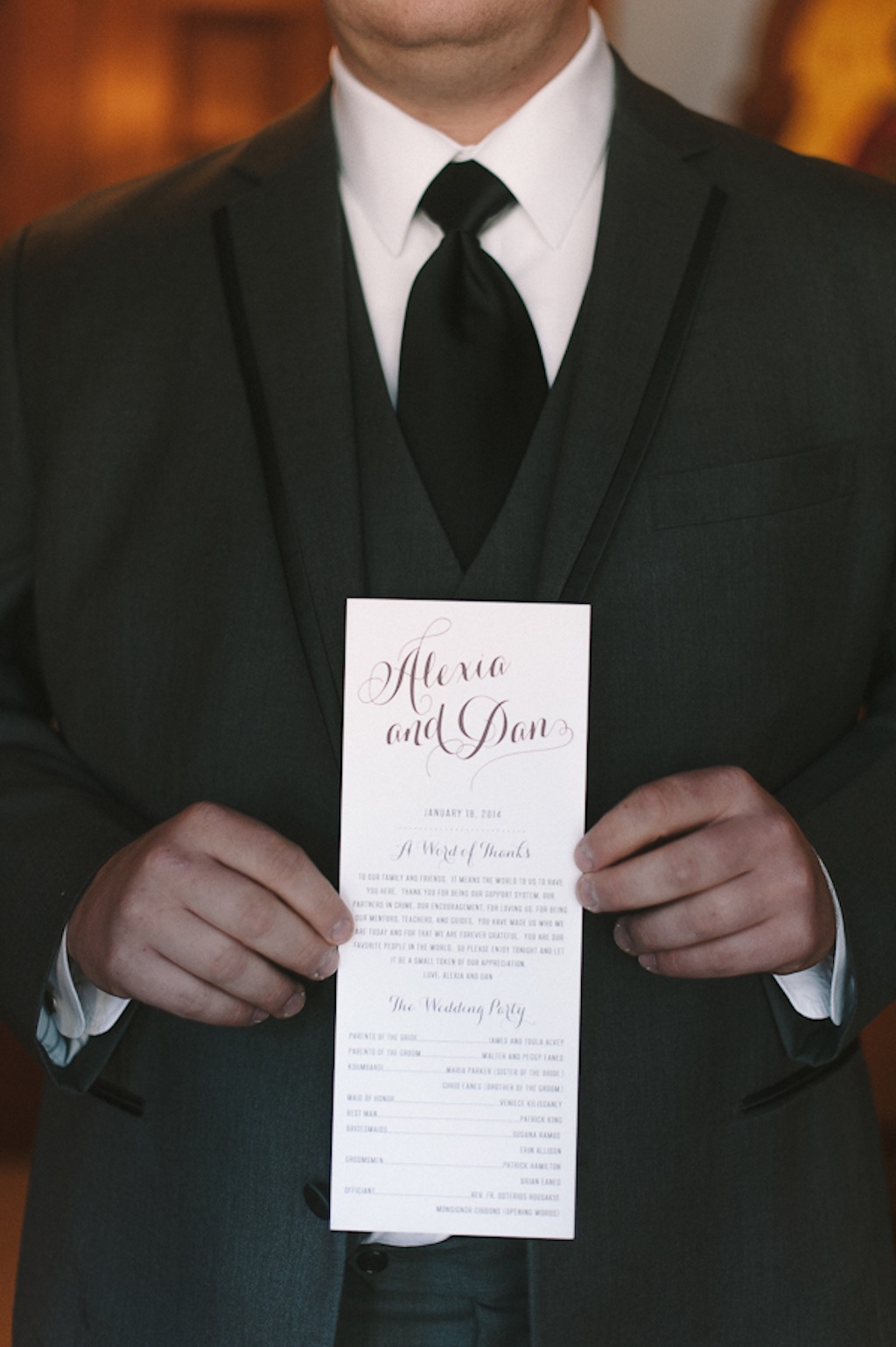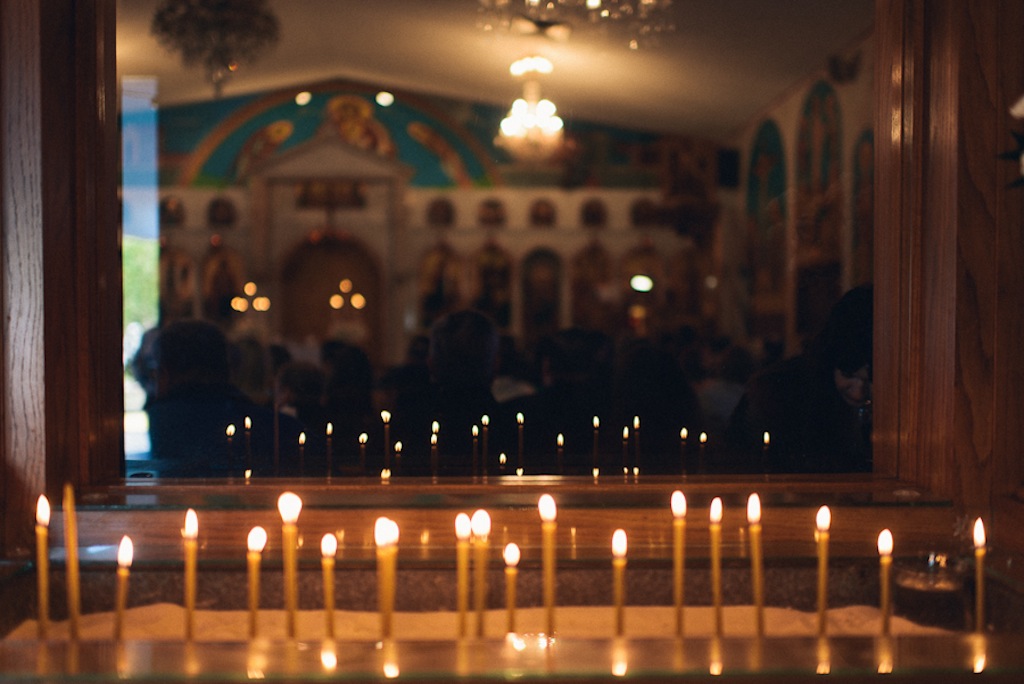 "Ambiance was important to me, so I wanted a ton of candles to give it that romantic look." – The Bride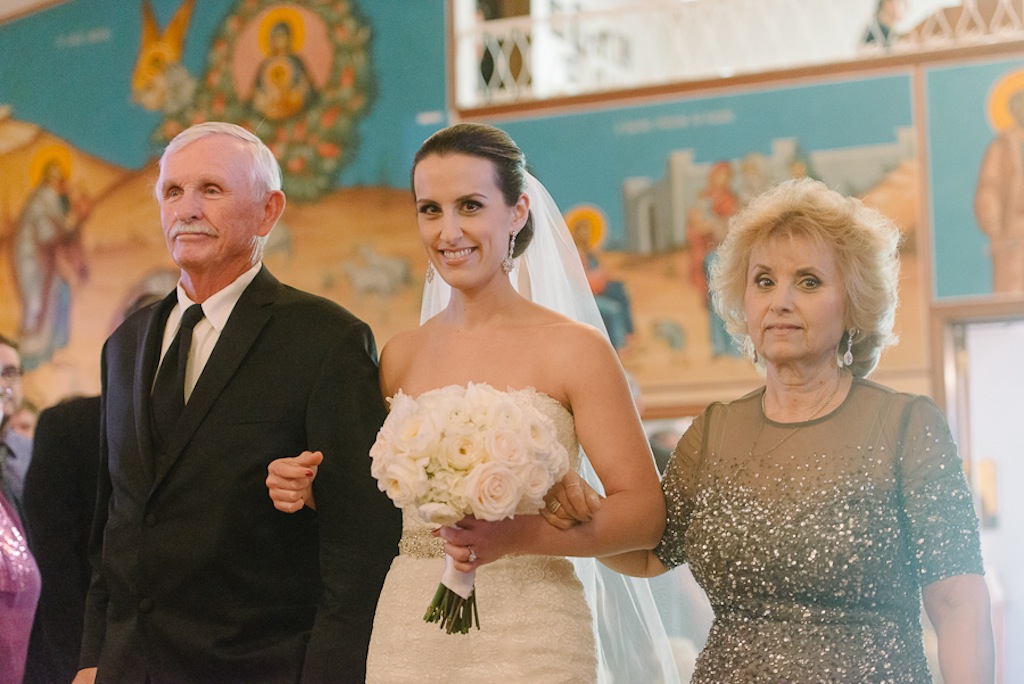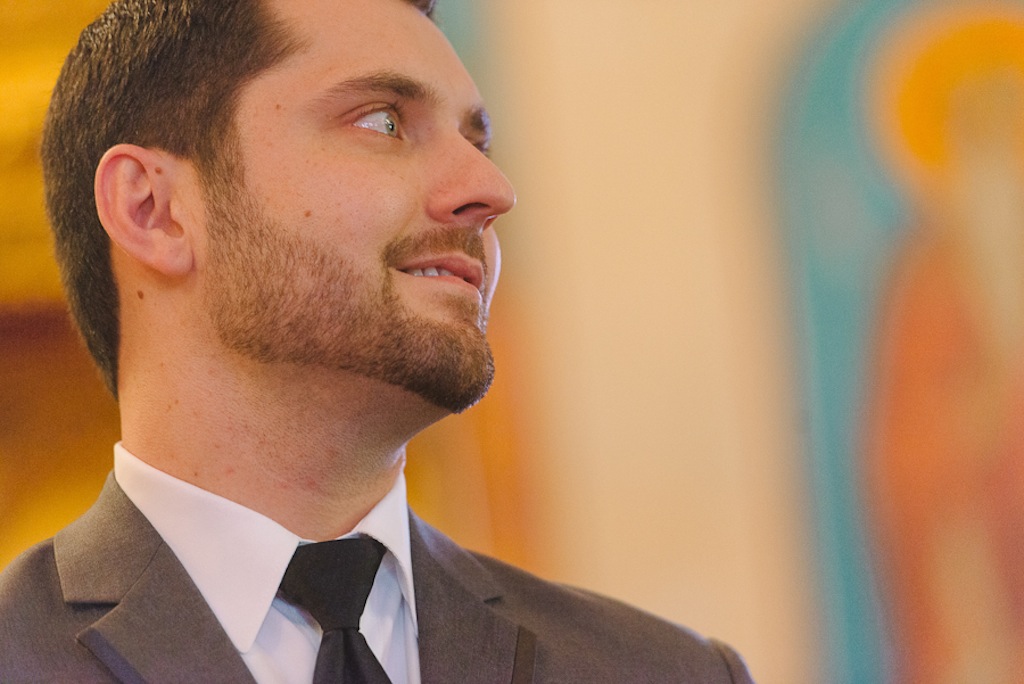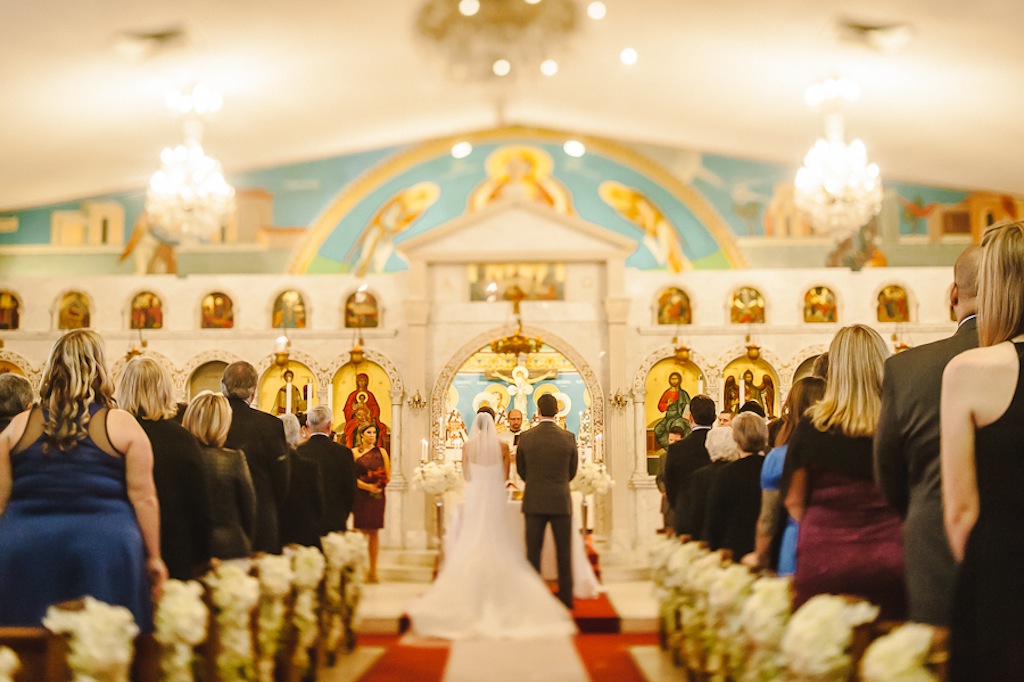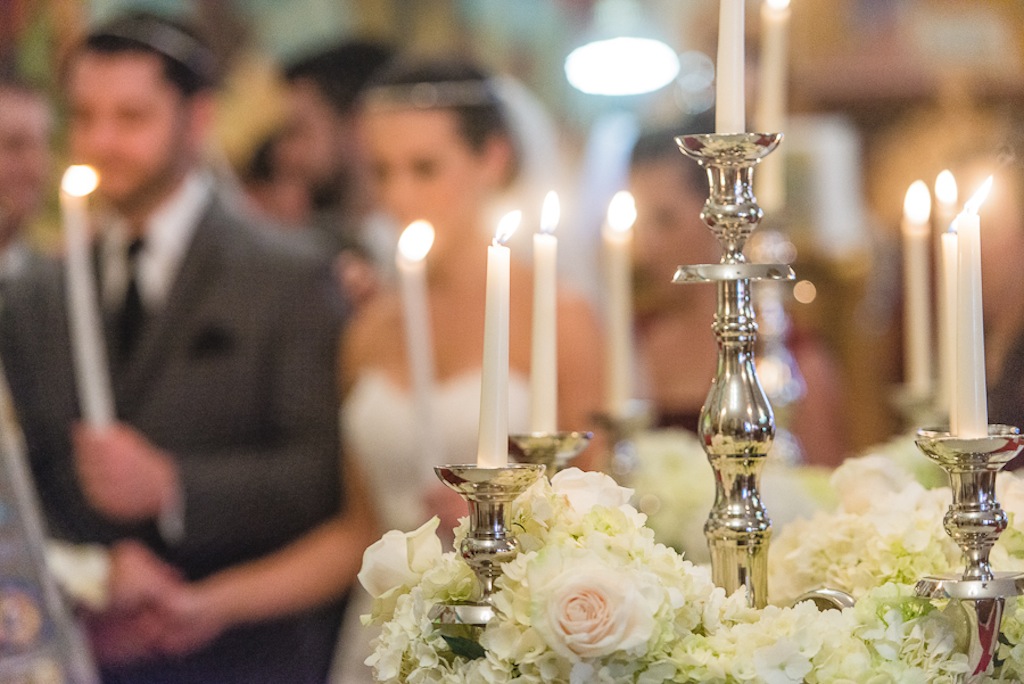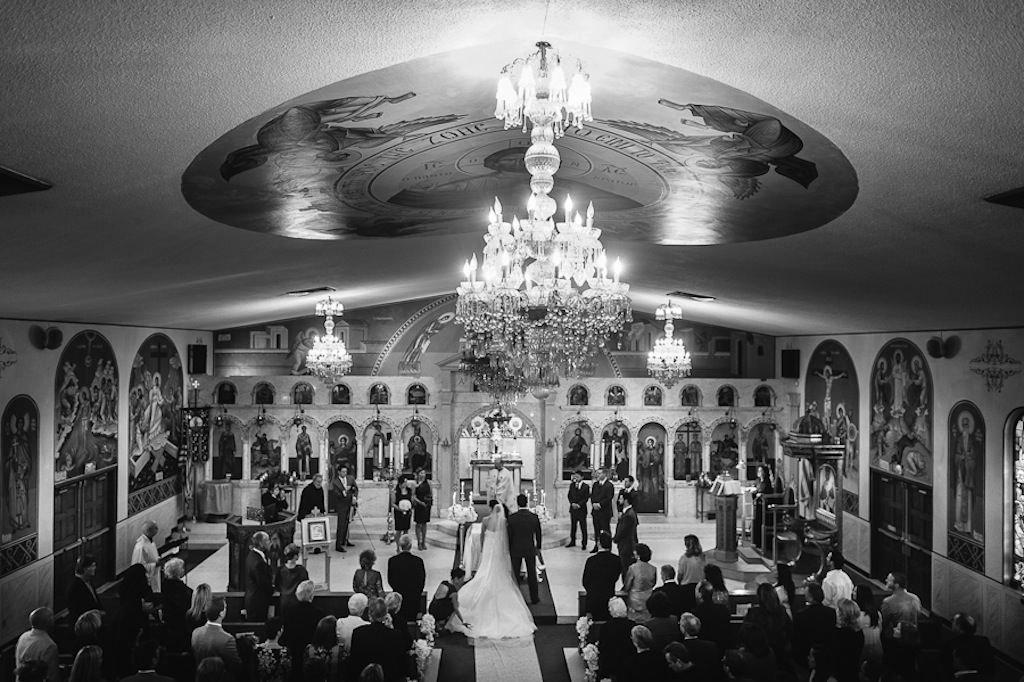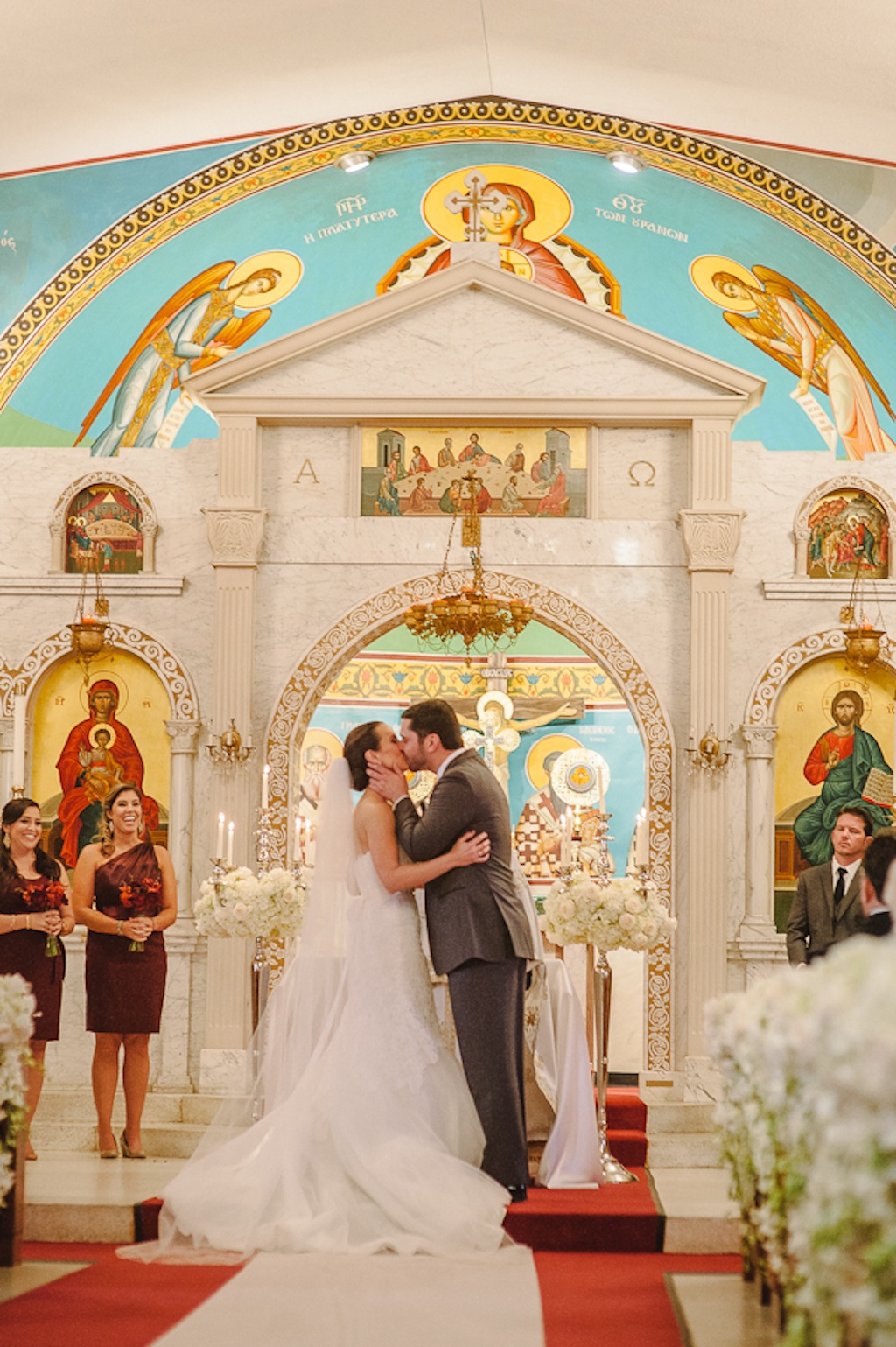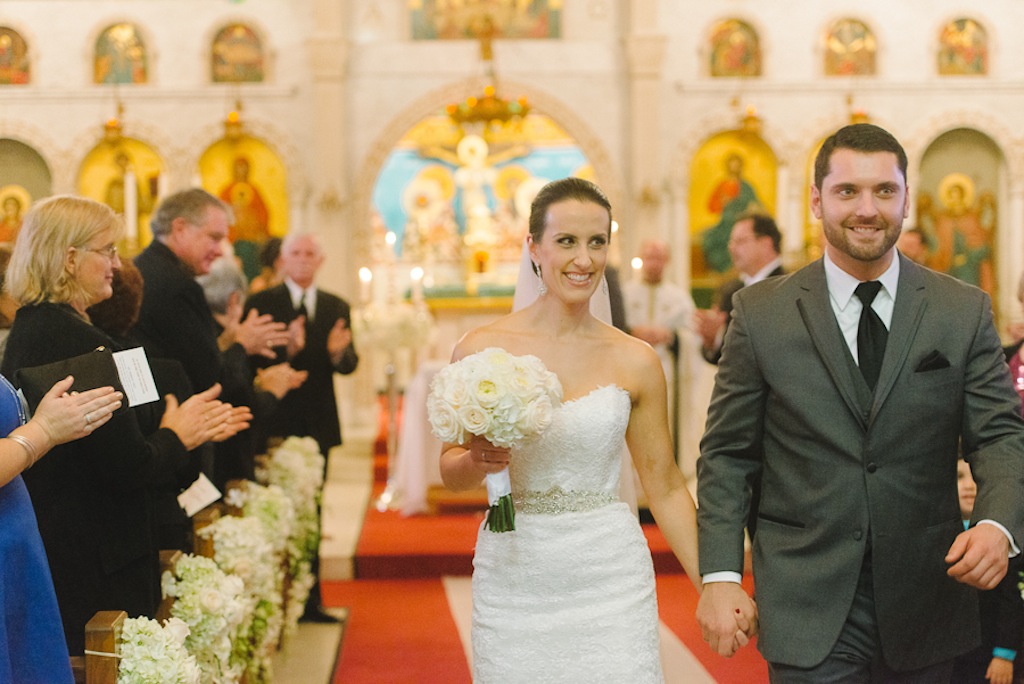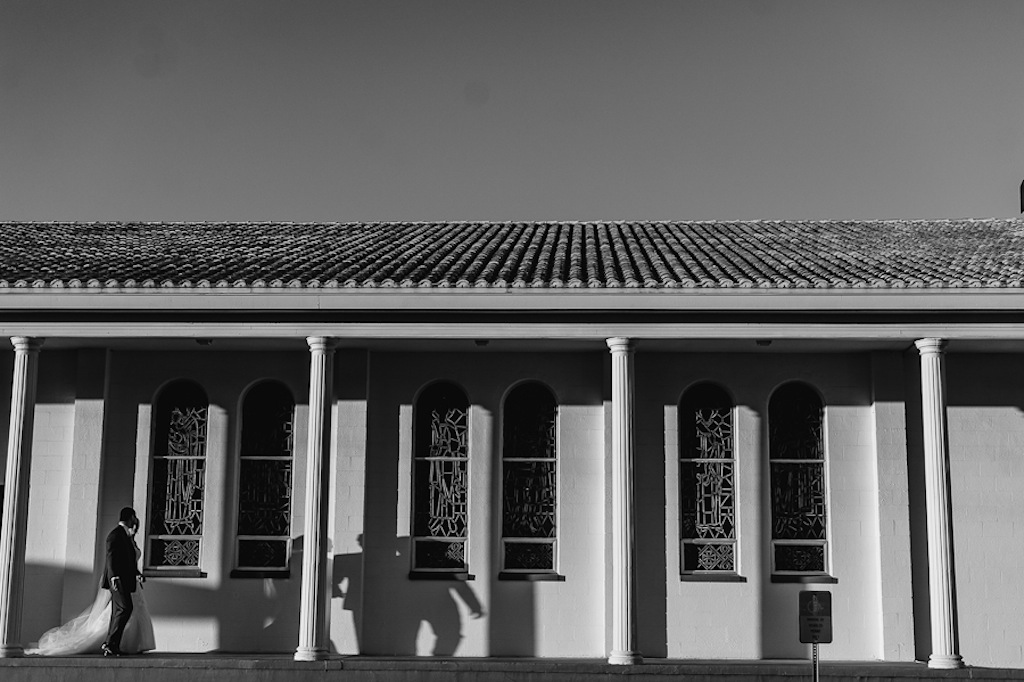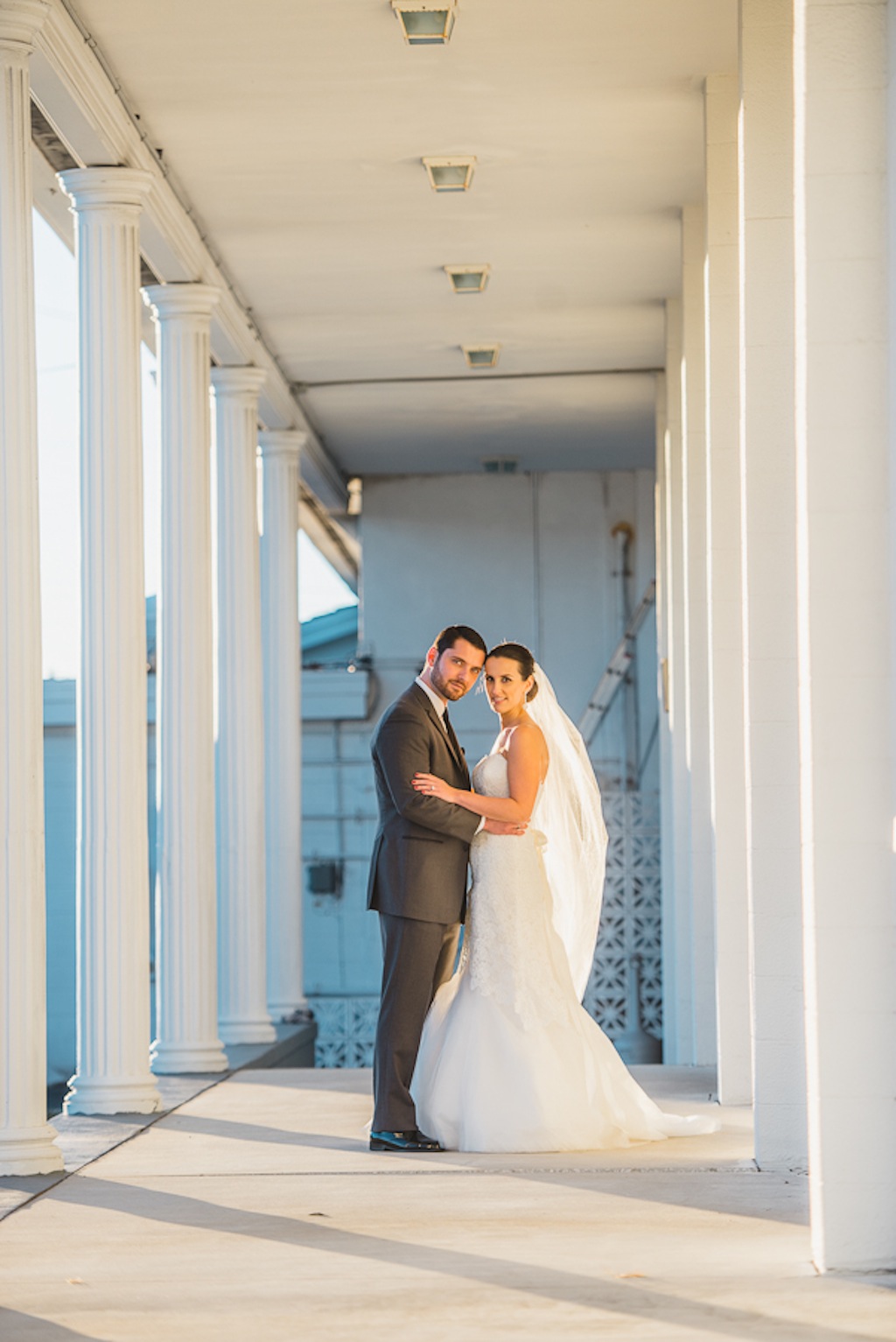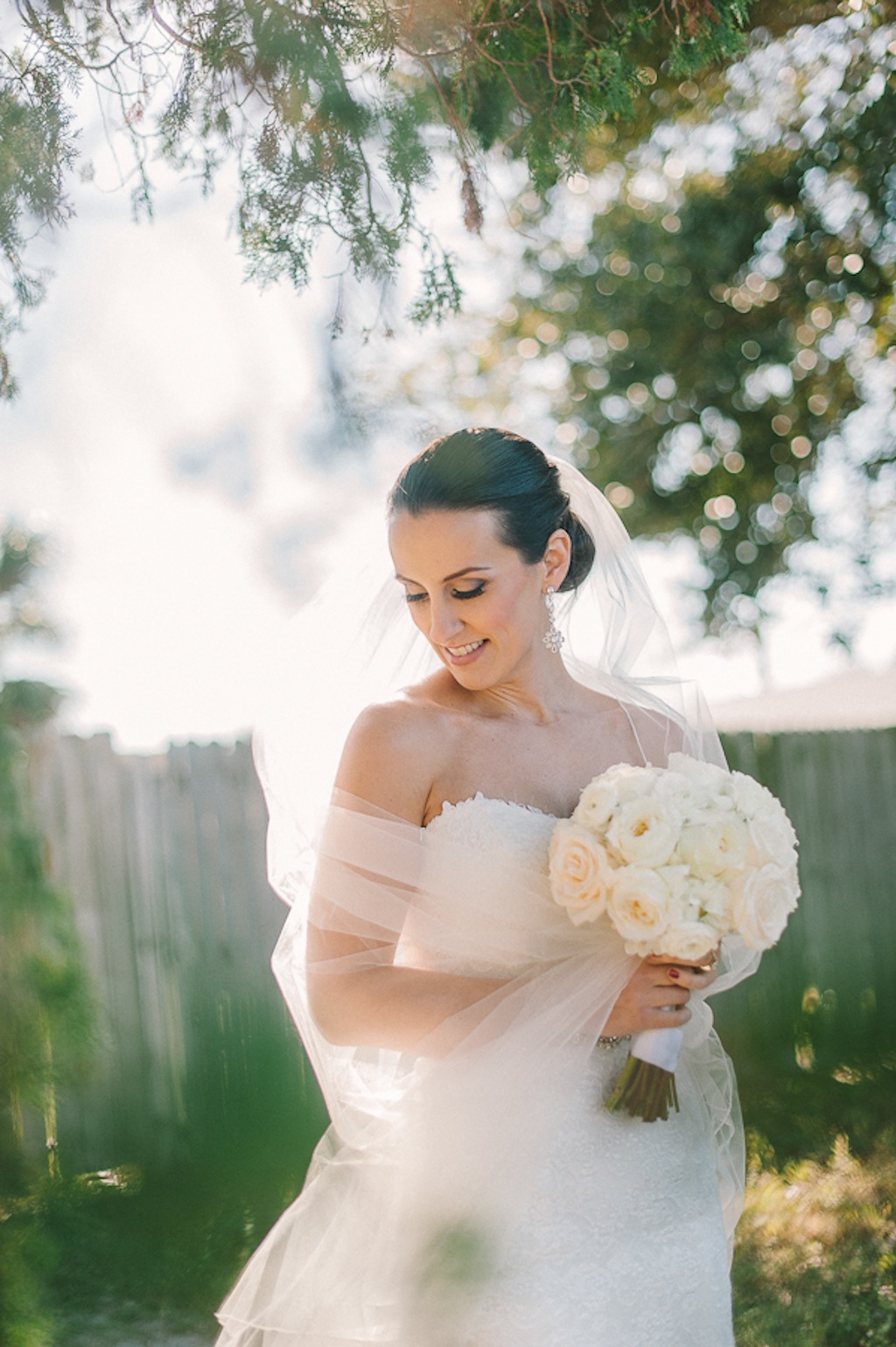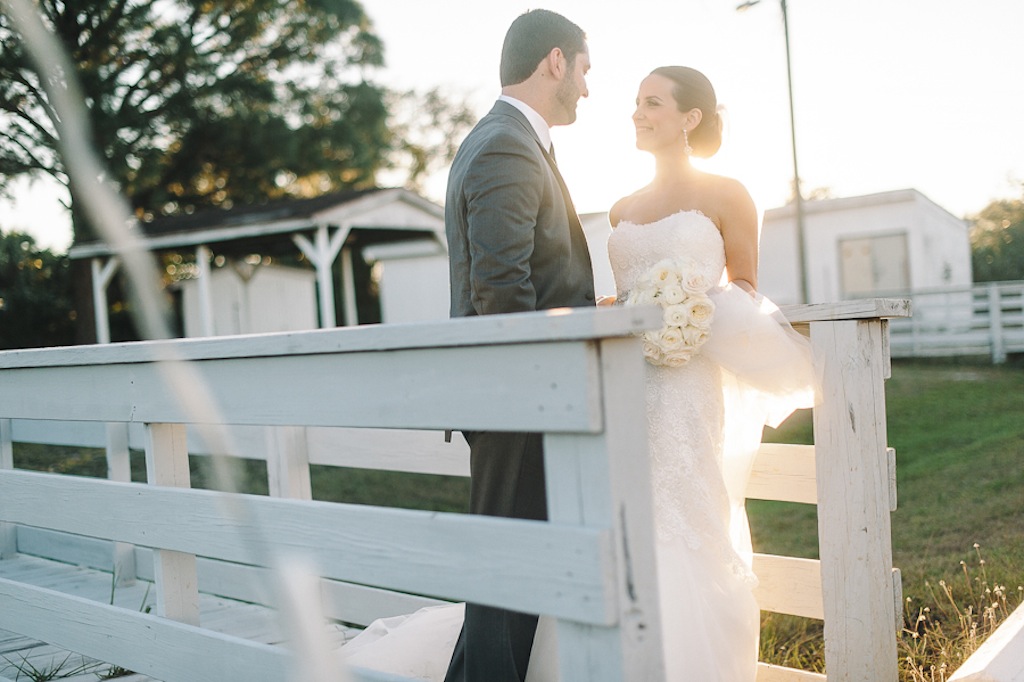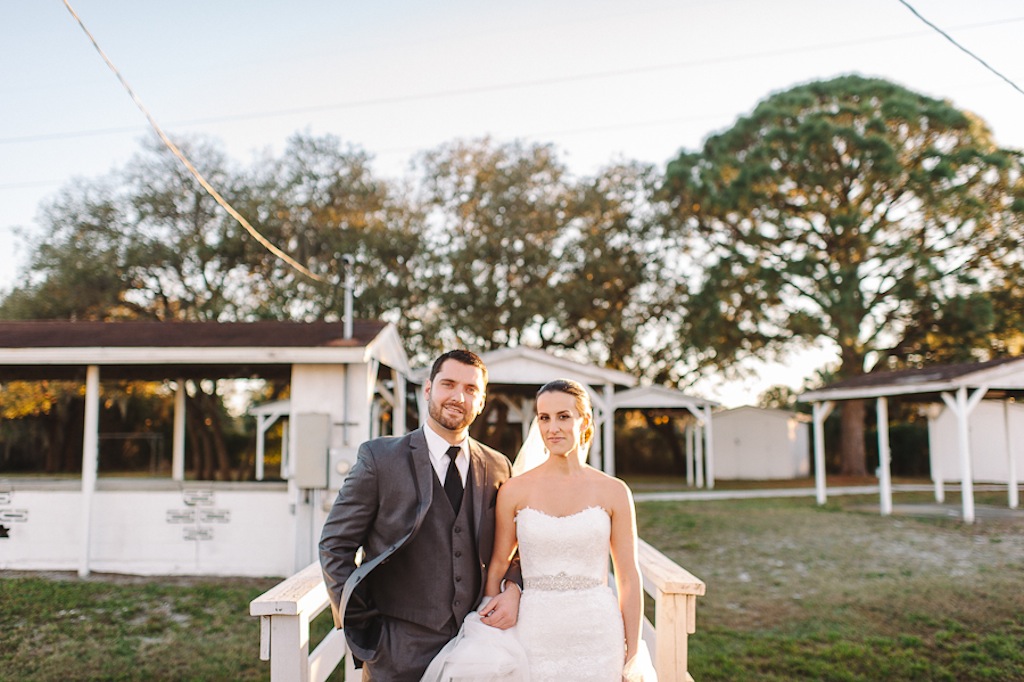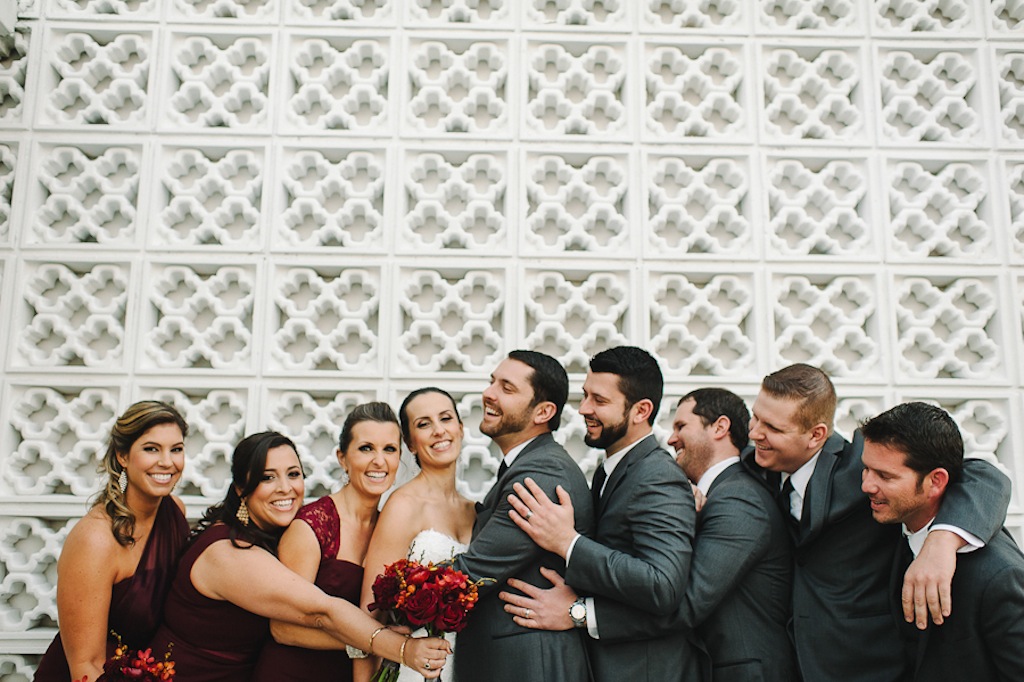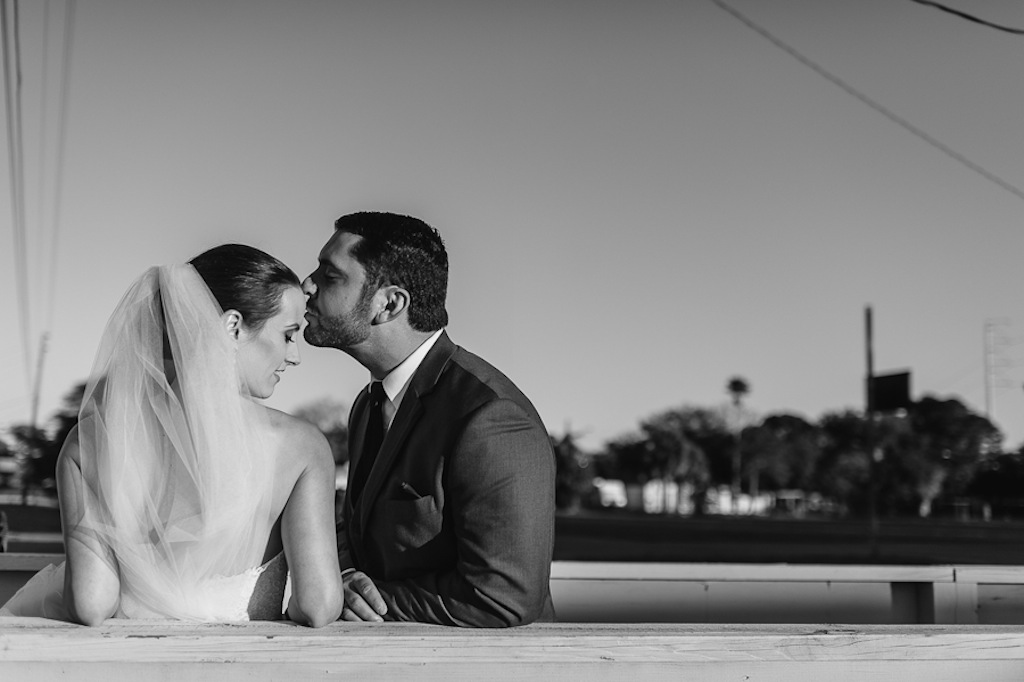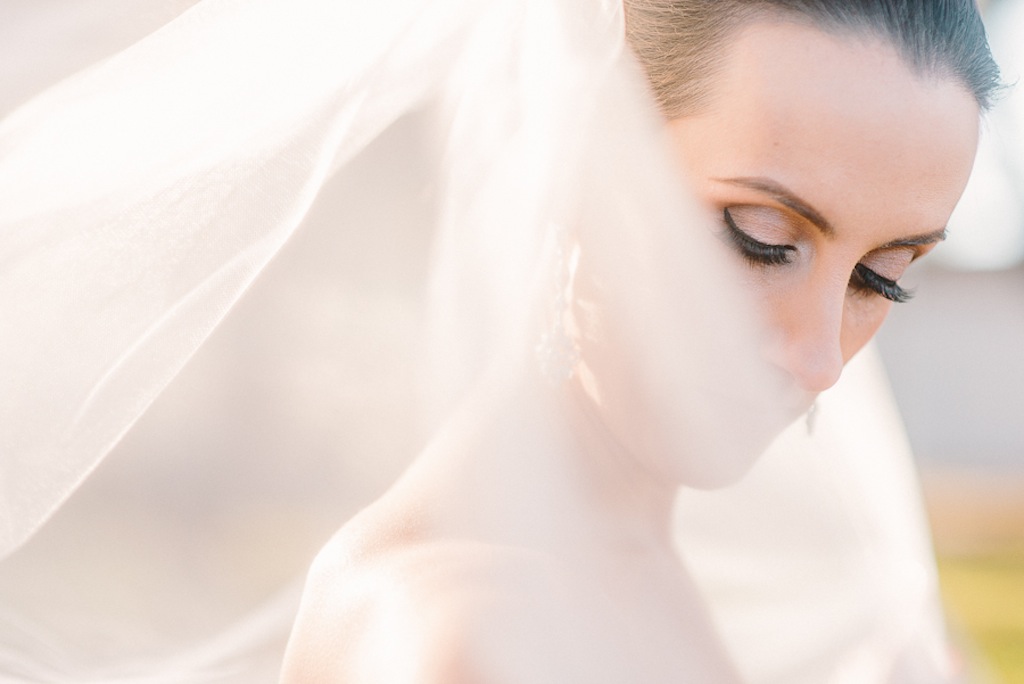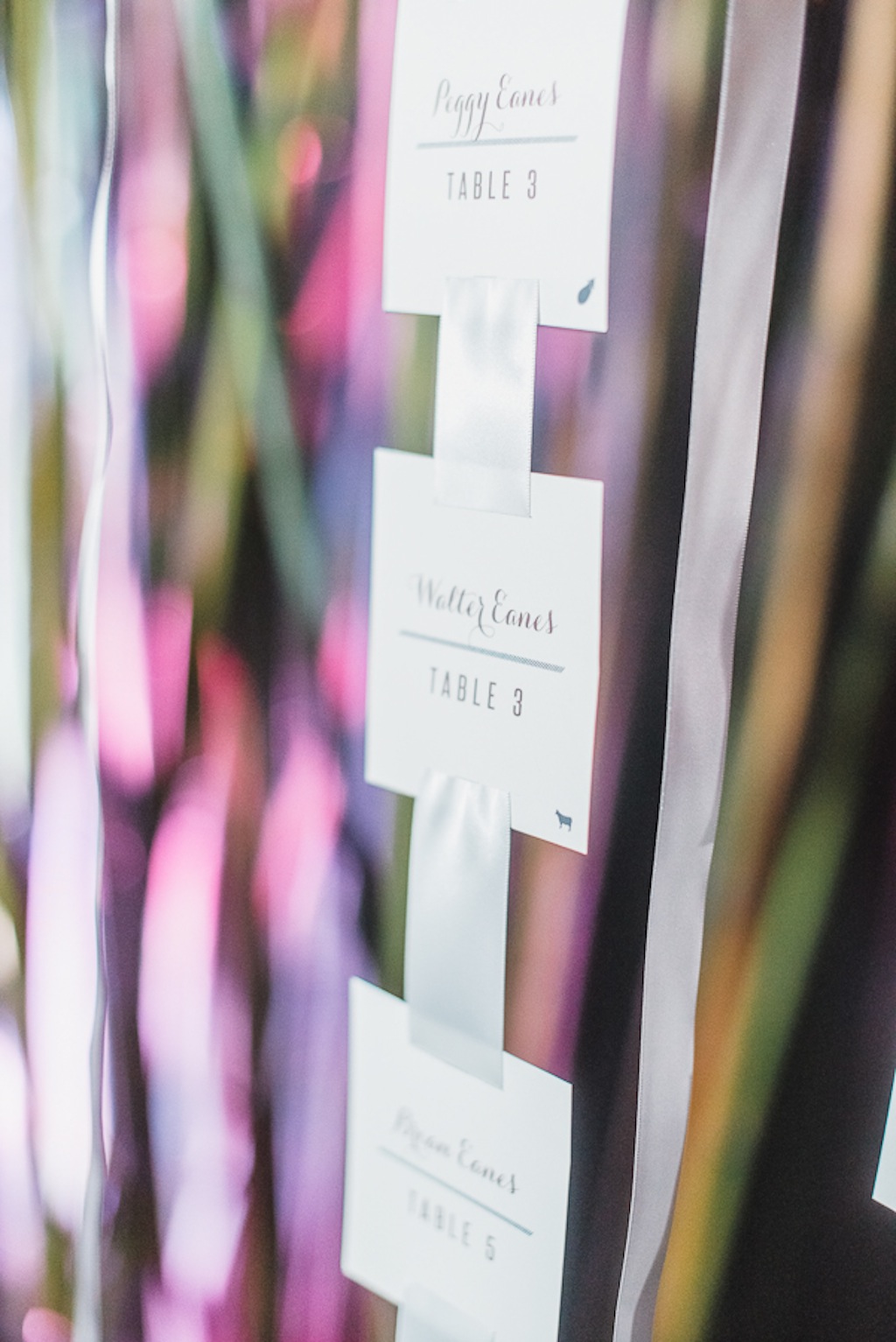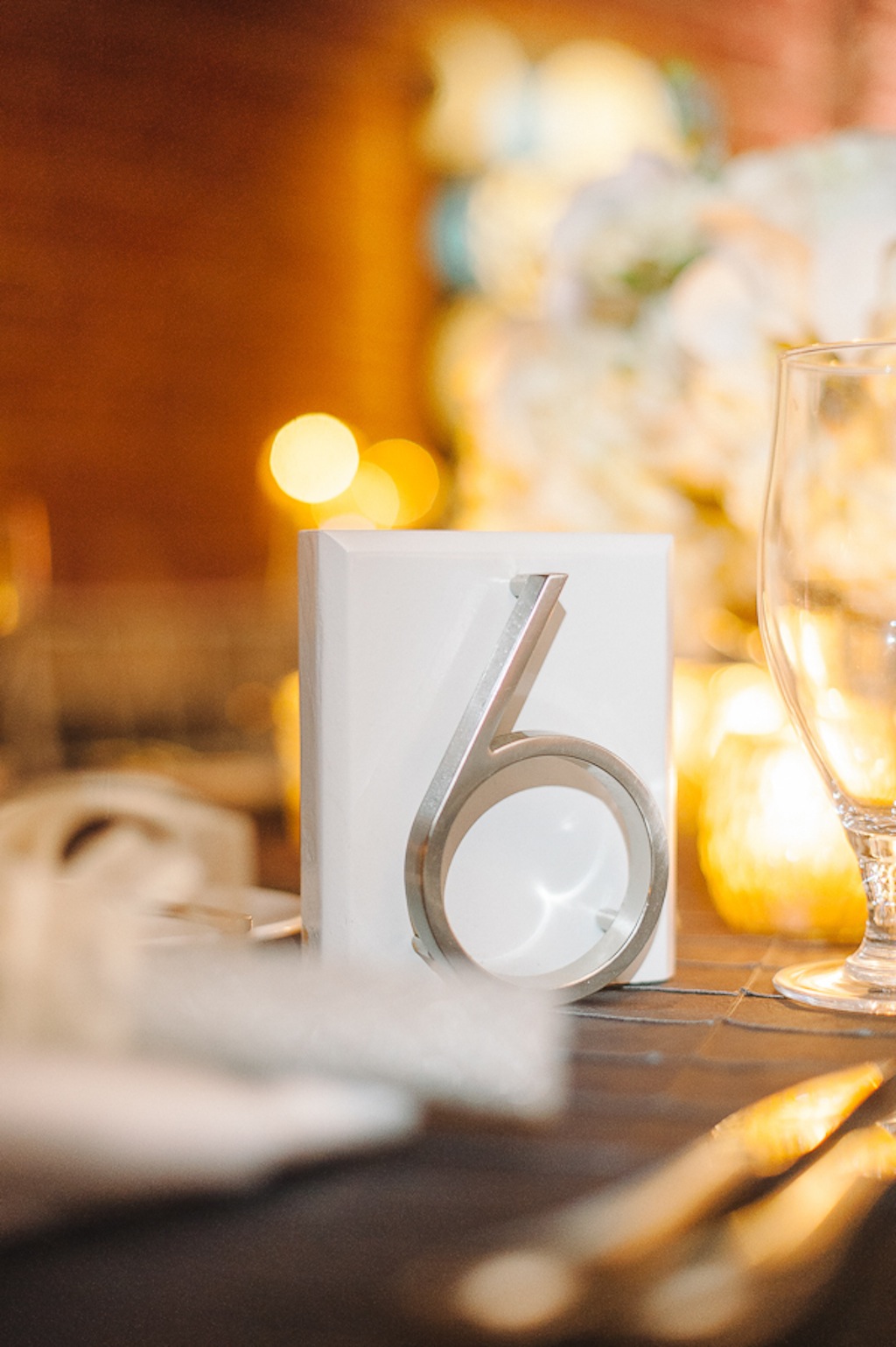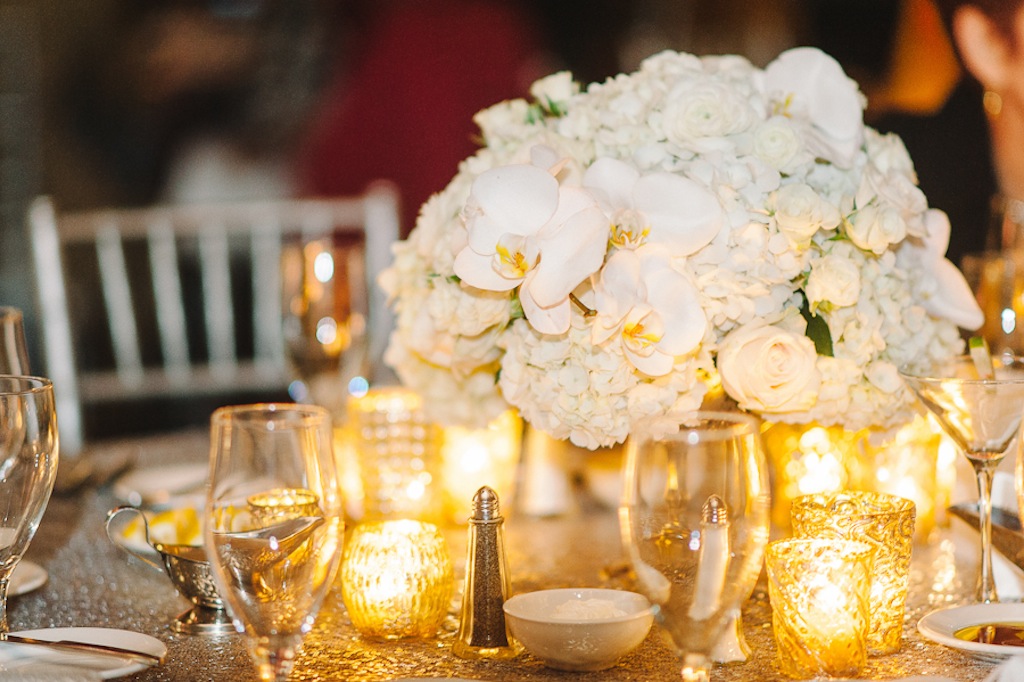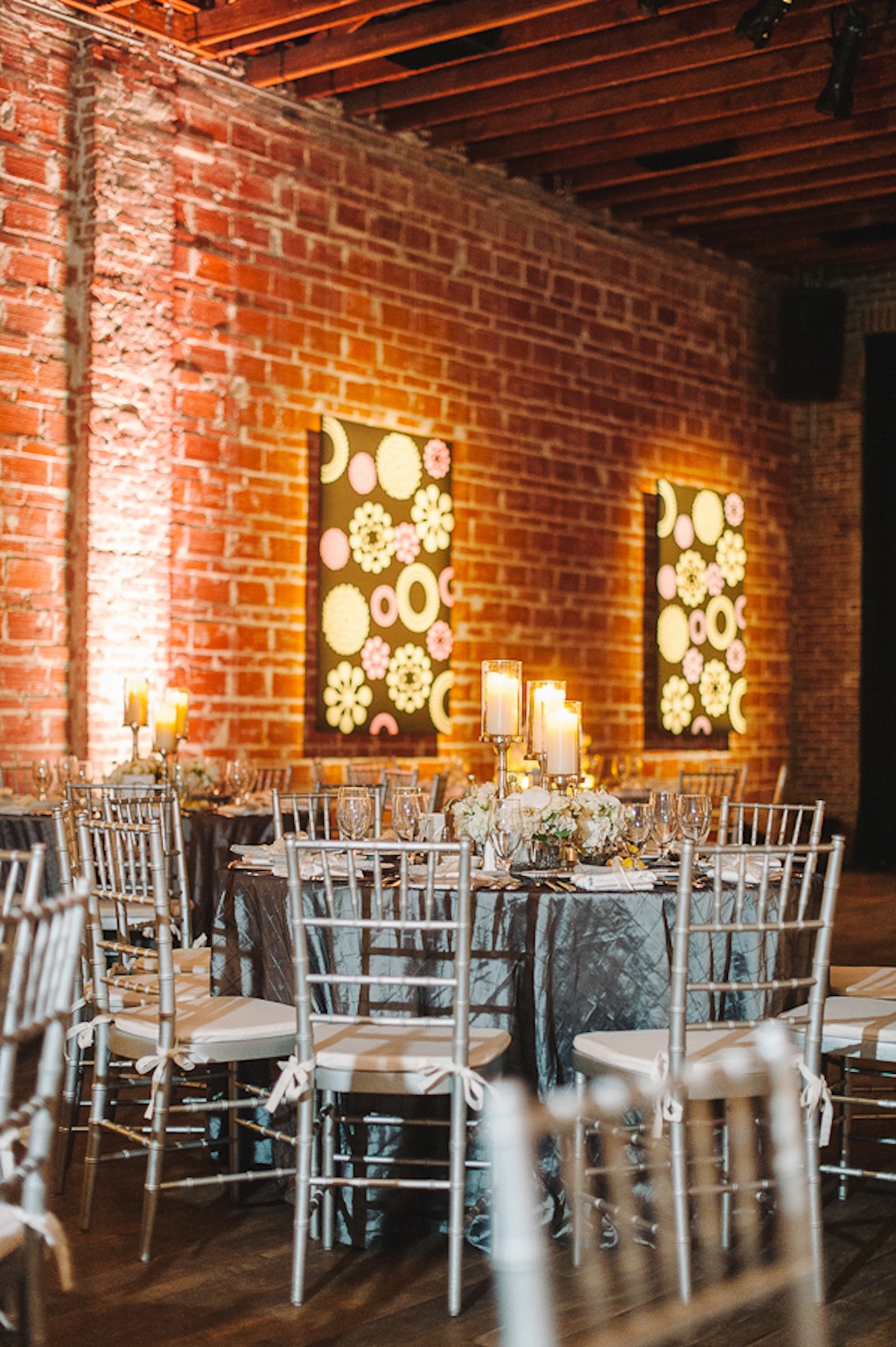 "I think having our reception in an unconventional place really represented us. We're not beach people or traditional by any means, so having a beach wedding or one that's in a grand ballroom just wouldn't have felt right. We got so many compliments about how unique NOVA 535 was and many of the guests from the northern states said that they would never expect to find a place like that in St. Pete." – The Bride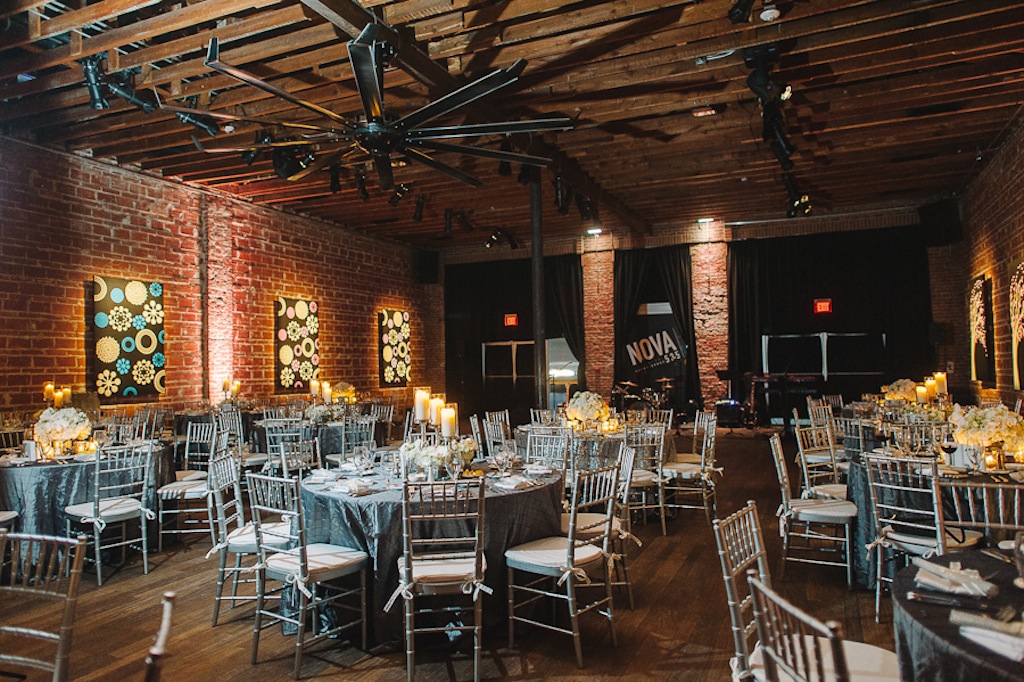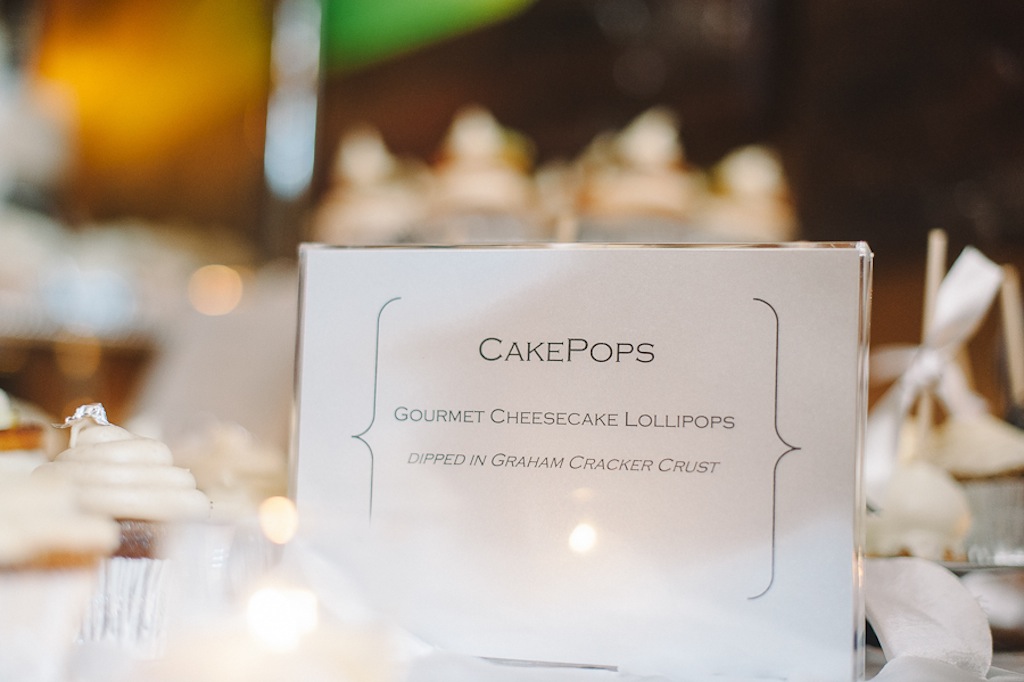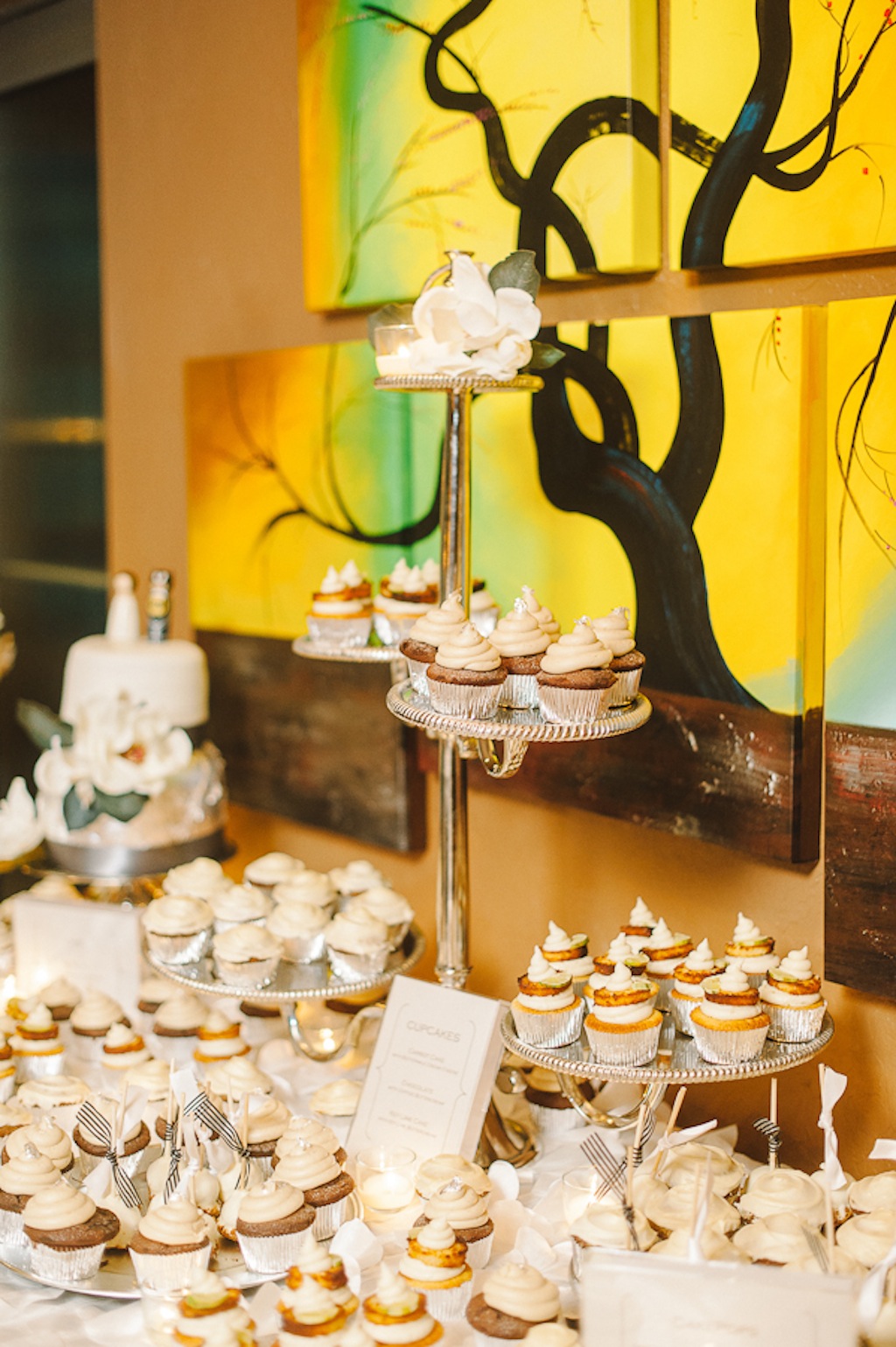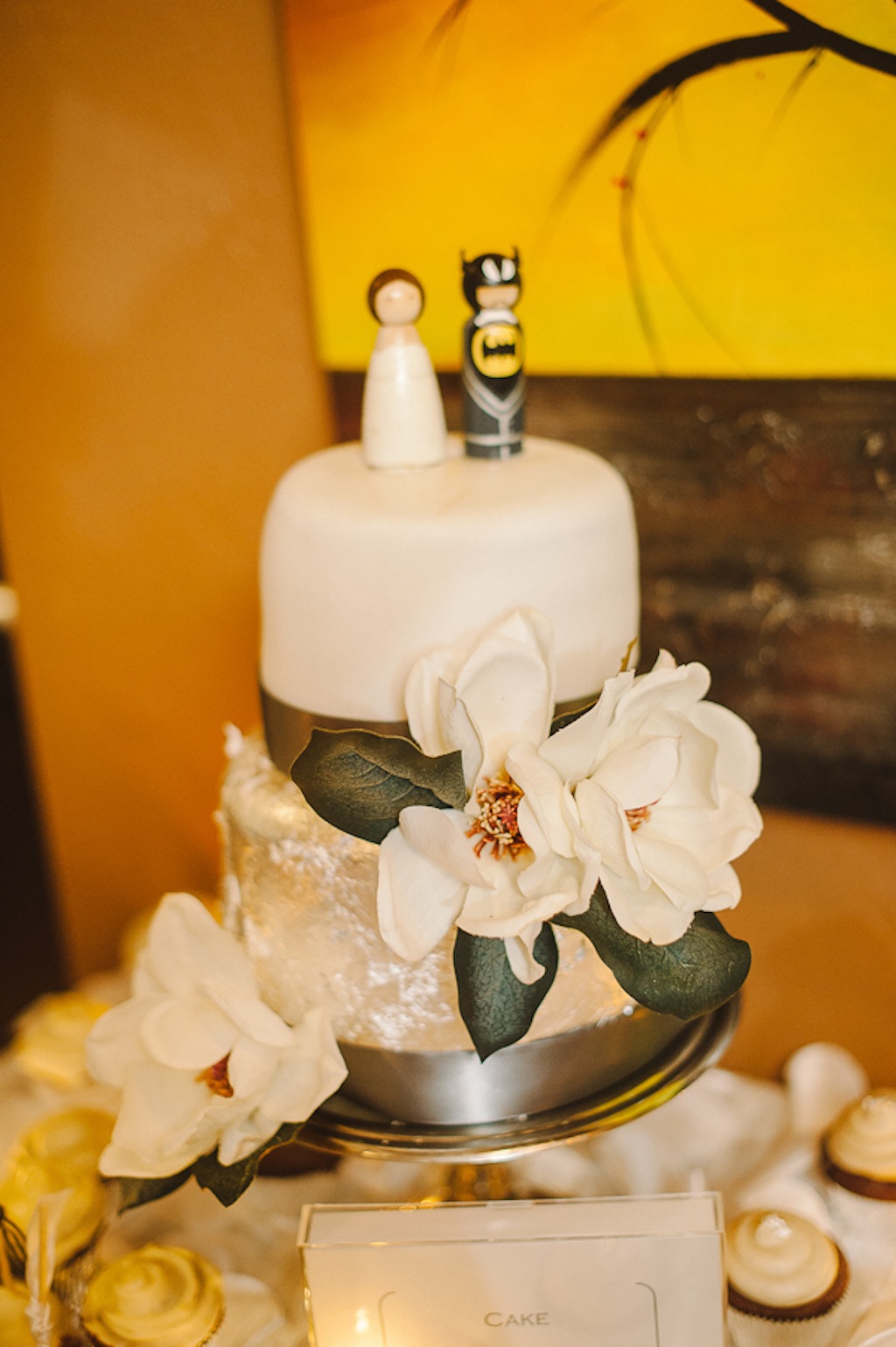 "The cake table was the 
only

 thing I was a little bridezilla about. You usually see either one cake or a dessert table, but I thought having different types of cake in different forms was really unique…and delicious." – The Bride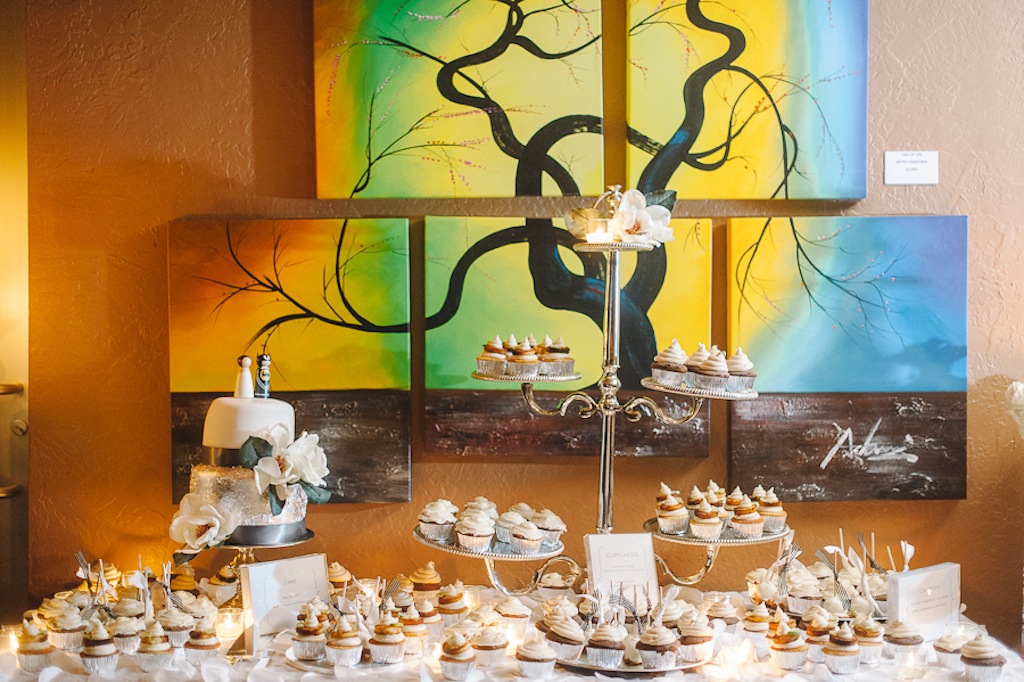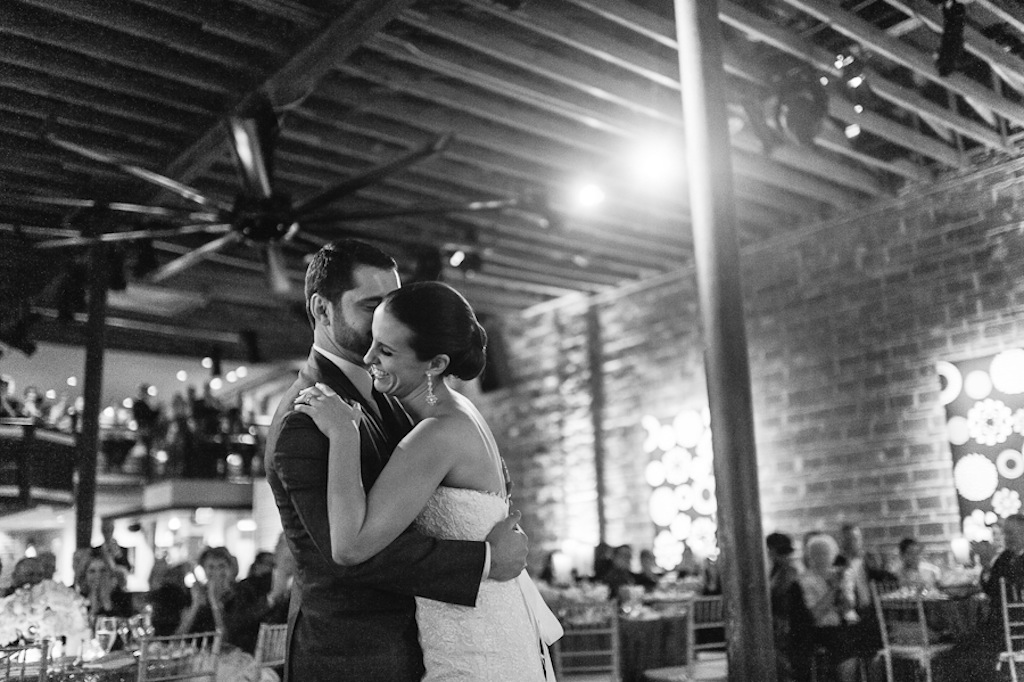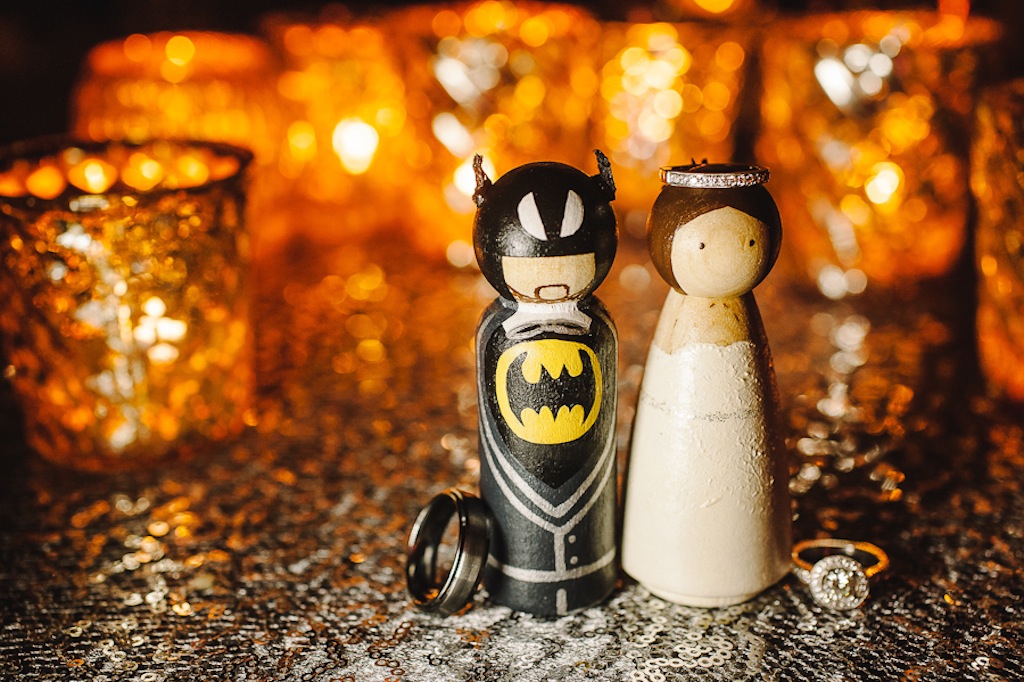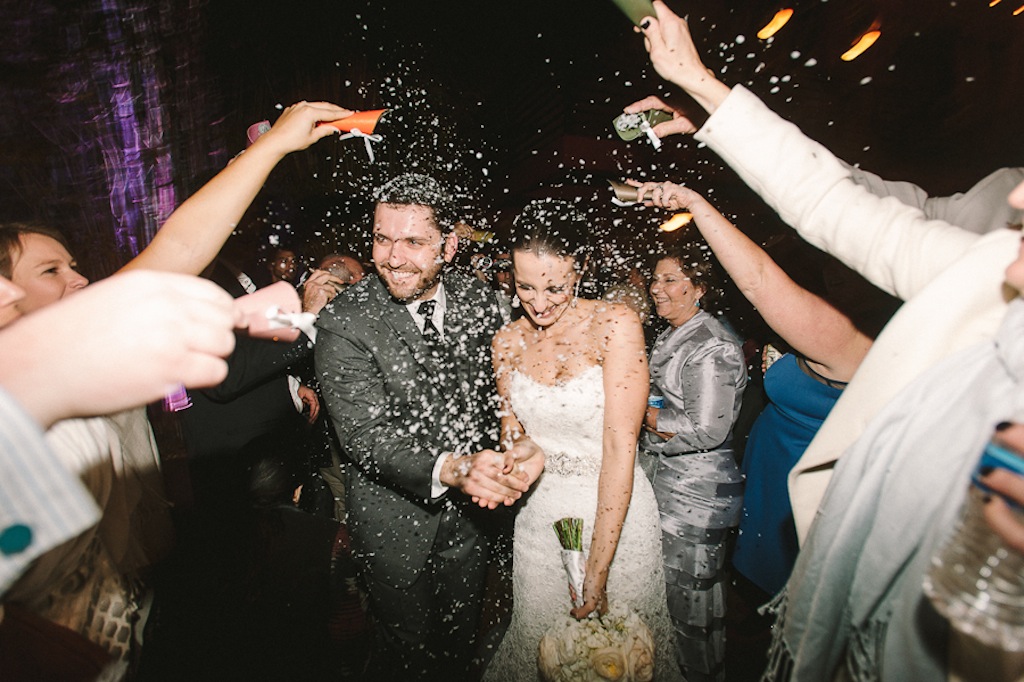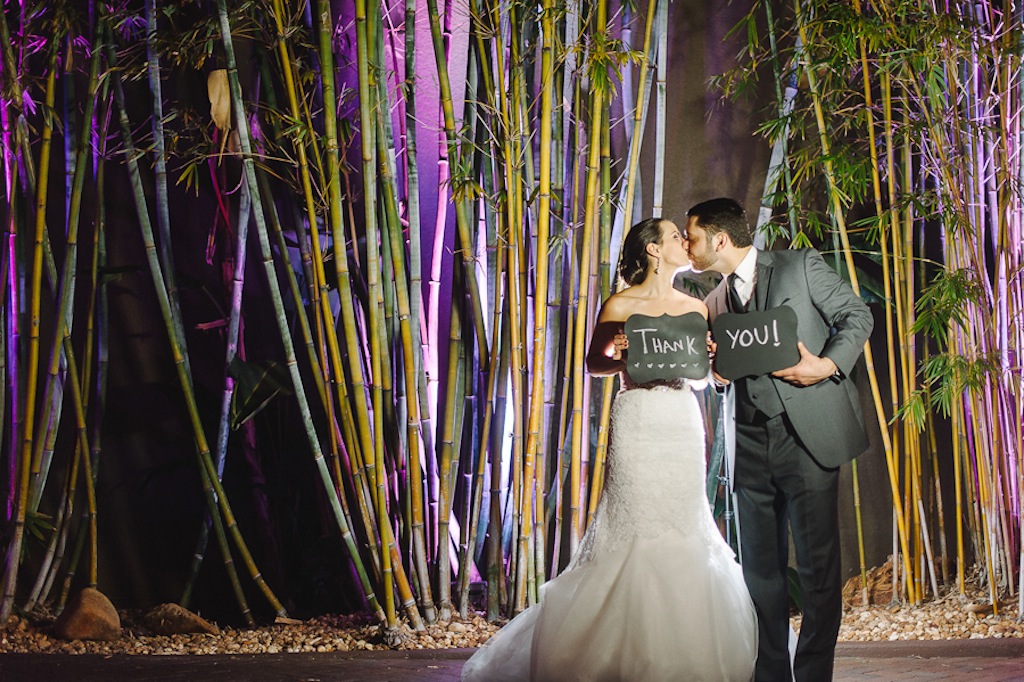 What advice would you give to other Tampa Bay Brides?
It's really hard to stick to your guns when you have so many other deciding factors (i.e. people) in the picture.
I found it was best to step away from wedding planning for a couple of hours, or even a day, to get a clear head and gather my thoughts.
Also, wine. Lots and lots of wine!
St. Petersburg Wedding Ceremony Venue: St. Stefanos Greek Orthodox Church
St. Petersburg Wedding Reception Venue: NOVA 535 Unique Event Space
St. Petersburg Wedding Photographer: Divine Light Photography
St. Petersburg Wedding Planner: Table 6 Productions – Stephanie Crona
St. Petersburg Wedding Florist: FH Weddings
St. Petersburg Wedding Rentals: FH Weddings
St. Petersburg Wedding Band: Bay Kings Band
St. Petersburg Wedding Officiant: St. Stefanos Greek Orthodox Church – Father Sotiri
St. Petersburg Wedding Invitations: Paper Daisies
St. Petersburg Wedding Table Numbers: Walter Henry Woodworks
St. Petersburg Wedding Transportation: Olympus Limousine
St. Petersburg Wedding Photo Booth: Photogenica
St. Petersburg Wedding Dress: Solutions Bridal (Orlando)
St. Petersburg Wedding Alterations: Toula's Design and Accessories
St. Petersburg Bridesmaid Dresses: Toula's Design and Accessories
St. Petersburg Wedding Hair & Makeup: Femme Akoi
We are proud to have NOVA 535 as a Marry Me Tampa Bay sponsor!