Lisa and Richard met at a volleyball match in the spring of 2011 while attending Western Michigan University. While both fell fast for one another, Lisa was headed to Europe for two months while Richard was finishing his Ph.D and moving to Tampa Bay, so began their long distance relationship.
"Over those two months we chatted on the phone every day, even though it cost us both an arm and a leg while I was in Europe," Lisa said. "When a package arrived for me in Spain that contained a mixed CD from Richard, I knew without a doubt that this man was someone I could spend the rest of my life with. As soon as I came home from Europe I was flying down from my hometown in Michigan to see Richard in Tampa as often as I could manage."
On one of those trips to Tampa Bay, while visiting Richard on his birthday, Lisa received the surprise of a lifetime.
"The night before his birthday we had decided to go out to dinner for what I thought was a birthday celebration. After dinner, Richard said he wanted to take a walk on the beach and have some wine, at this point it was almost midnight. A few hundred feet up the beach, he stopped and asked if I trusted him. I warily said yes, and he took out a blindfold, and blindfolded me," Lisa said.
While most girlfriends may have gotten suspicious at this point, Lisa was completely clueless as to what would come next.
"As he walked me away from the ocean he asked if I remembered what he told me he wanted for his birthday. I said yes, and explained, 'You said you wanted me for your birthday.' He said, yes, I was right but that there was more to it. He told me since it was after midnight, that he'd finally tell me what he wanted for his birthday.
He explained that it wasn't just him on the beach and that his immediate family was here, along with my immediate family (he had them flown down from Michigan that morning). He took the blindfold off giving me just enough time to confirm that my family was in fact, on the beach in Florida at midnight, before he dropped to his knee and asked me to marry him.
I remember the words not coming out of my mouth even though I was desperately trying to scream "Yes!' I managed to half choke out, 'Of course!' before throwing my arms around him. I was so overwhelmed and trying to comprehend everything that happened that I didn't even look at the ring until my mom asked me if I had seen it. It was perfect," Lisa reminisced.
The bride-to-be soon relocated to the Tampa Bay area and began planning her St. Petersburg wedding.
Lisa and Richard wanted a modern, non-traditional wedding and looked for a St. Pete wedding venue that would set that tone. The pair chose downtown St. Petersburg location NOVA 535 Unique Event Space.
"Once we saw NOVA we fell in love and there was no competition. It was unexpected, modern, and definitely not your traditional hotel ball oom," Lisa explained. "The venue itself is beautiful — the bar, the uplighting, the exposed brick, it definitely creates an atmosphere that people remember and talk about."
The bride selected royal purple and black, her favorite colors, with aqua accents for her modern wedding.
"The bridesmaid dresses were black. I had always thought that black bridesmaid dresses were really classy and elegant and a little untraditional," Lisa said. "Our flowers were purple, with aqua accents, our cake was purple and aqua (no traditional white here), the uplighting was purple and the general backdrop of black tablecloths made it a really bold color scheme."
The couple decided to hold an intimate St. Petersburg wedding ceremony with only immediate families and closes friends attending, while having a larger wedding reception celebration.
"It meant a lot to me to marry Richard in front of only the most important people in our lives. It was much more intimate and personal that way. I wouldn't have changed a thing about it," Lisa shared.
The wedding reception music was influenced by Richard's Lebanese heritage, and the couple needed a DJ who could incorporate Arabic music while still keeping the dance floor packed.
"NOVA's DJ was incredible," Lisa gushed. "It takes a lot to mix Arabic and American music and make it sound good! Even my husband's family was impressed."
Looking back, one of Lisa's most memorable moments came after her wedding ceremony.
"Richard and I went upstairs and had a private moment together right after the ceremony. Away from everyone we let the fact that we were married set in. It was easily one of my favorite moments; neither of us could stop smiling," the bride shared.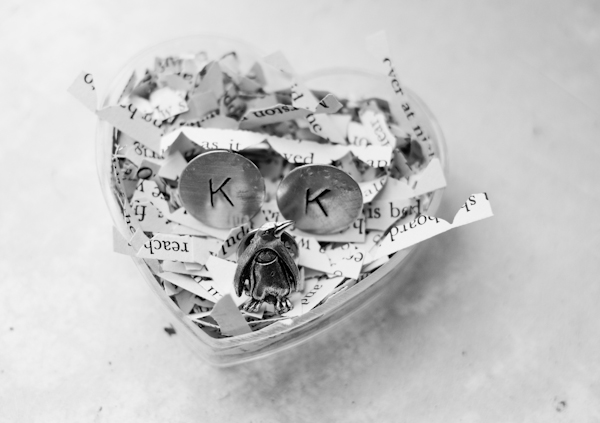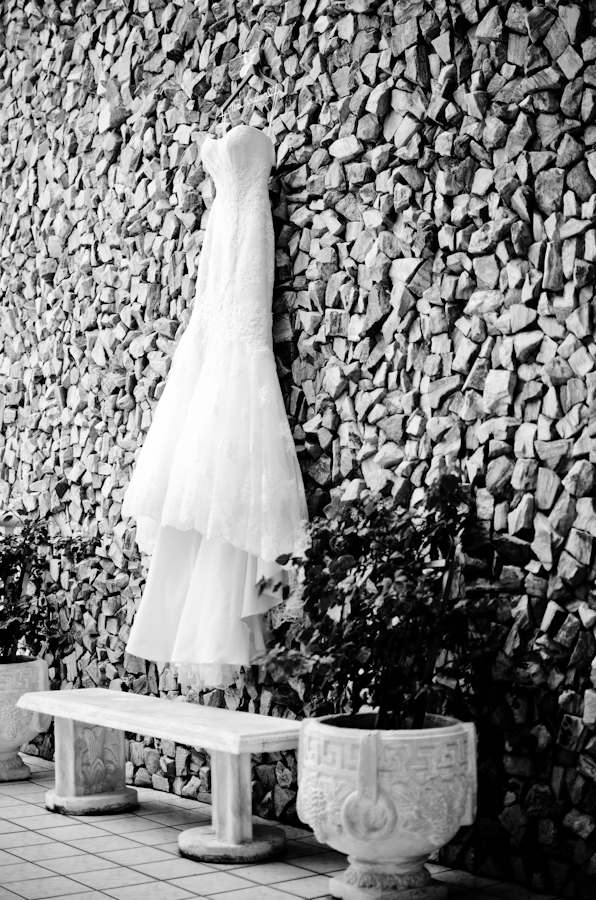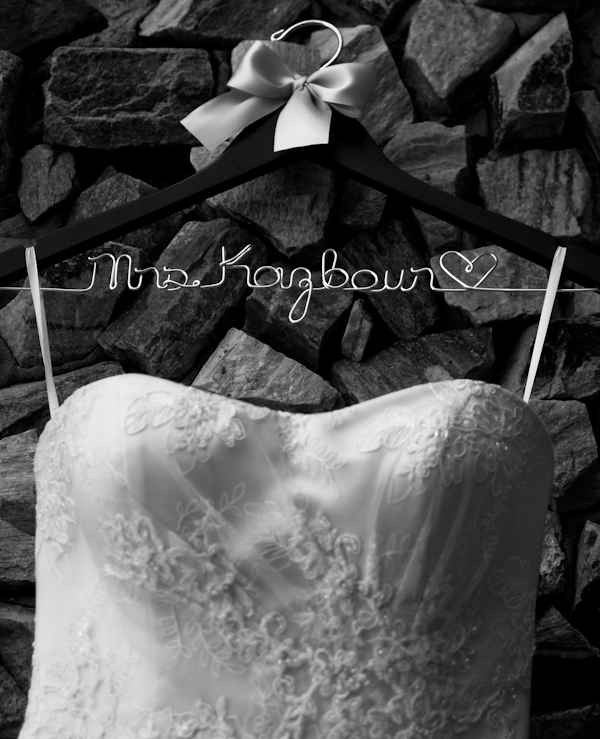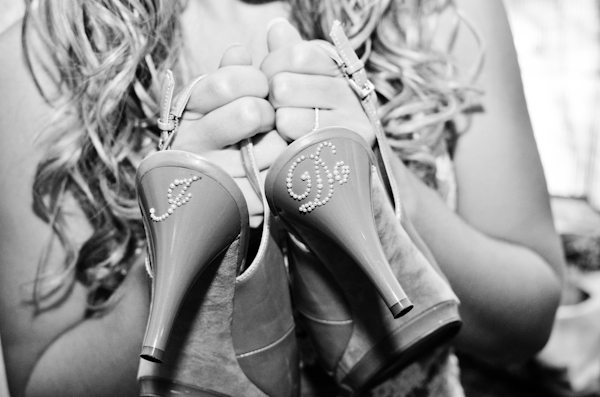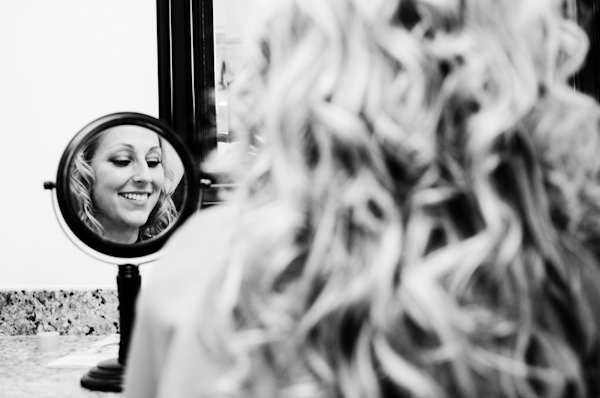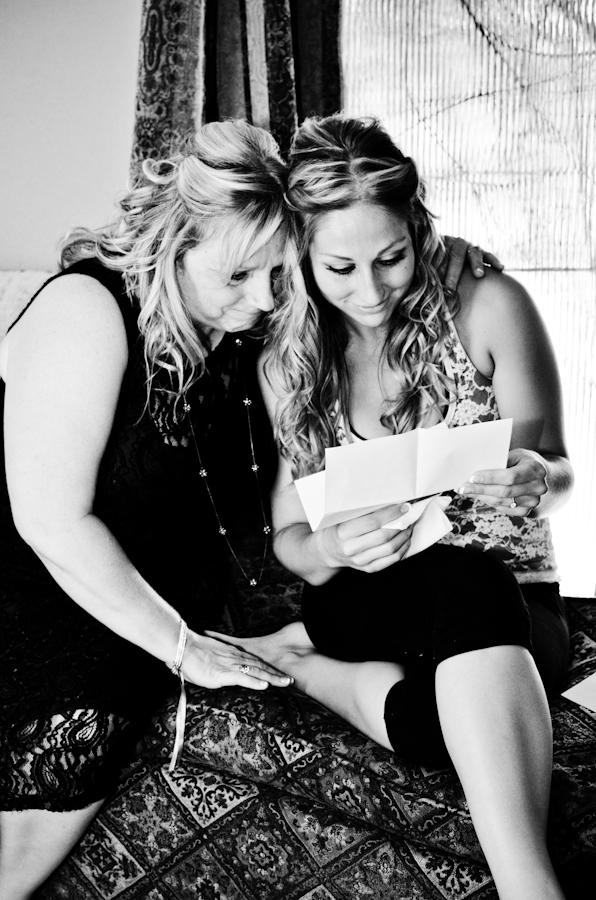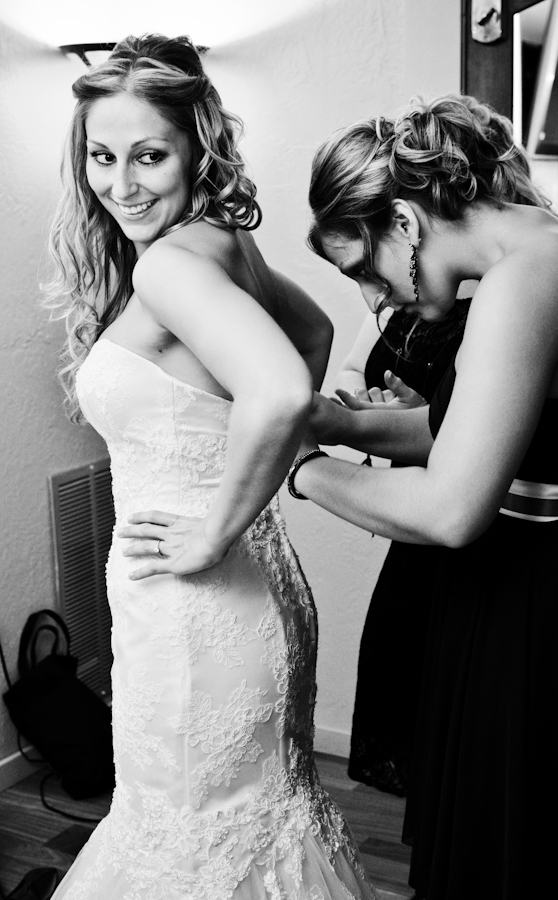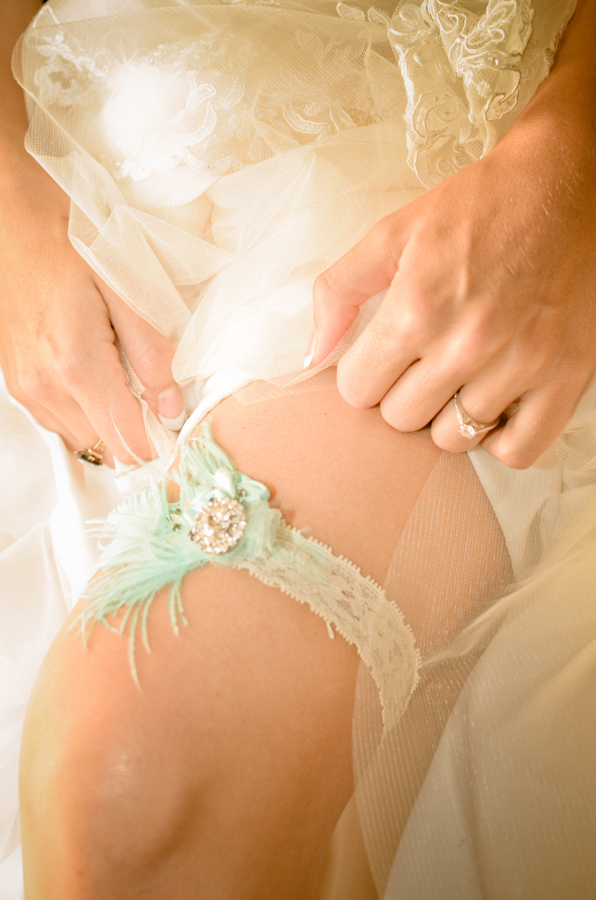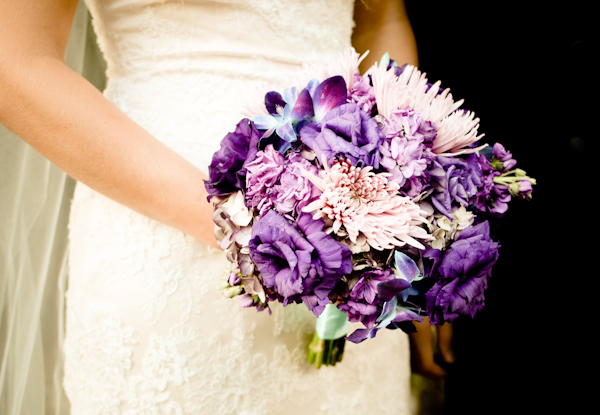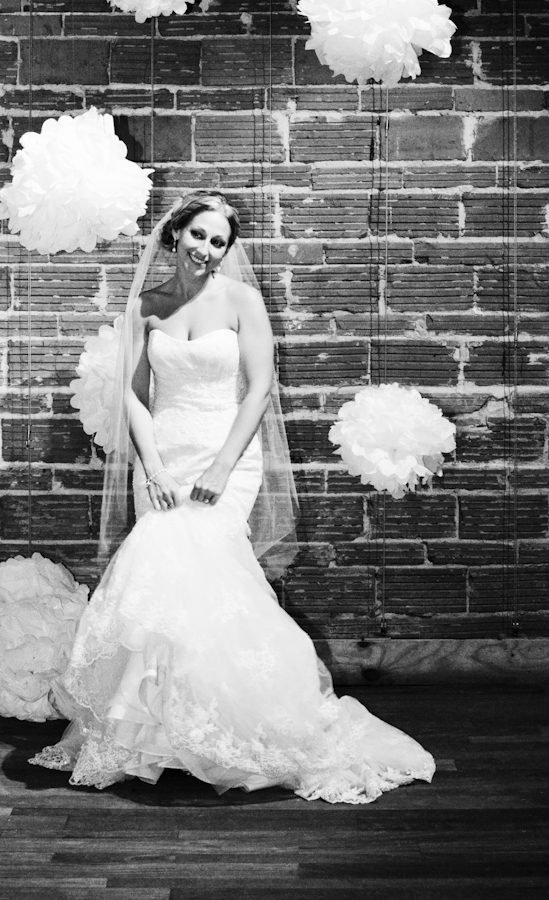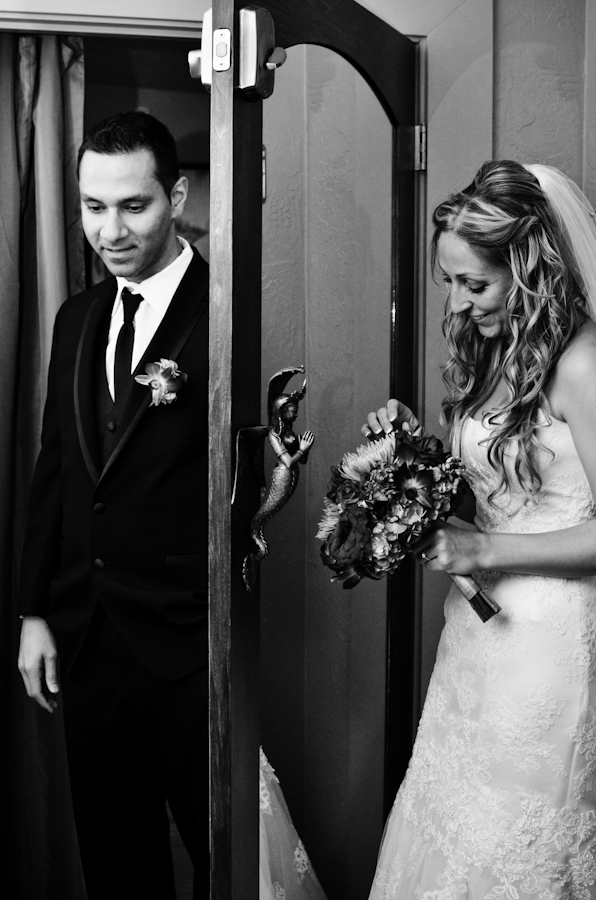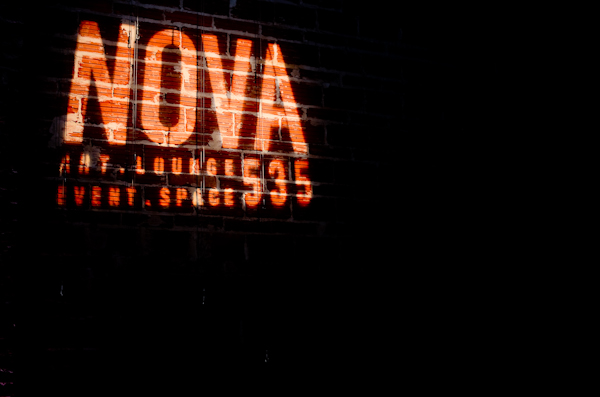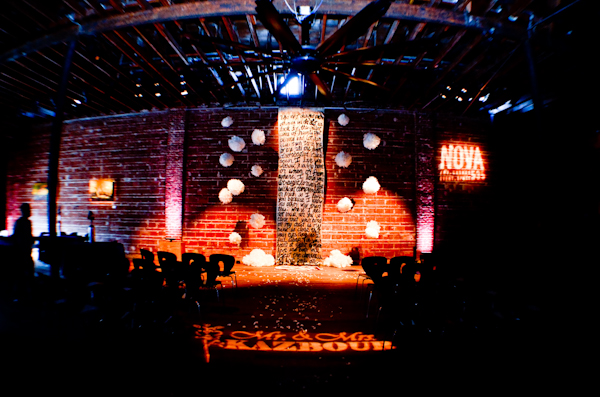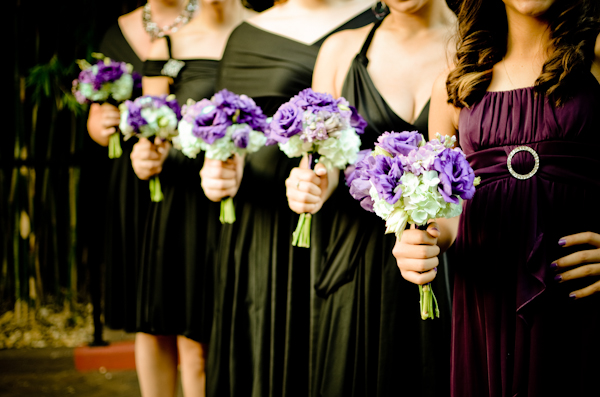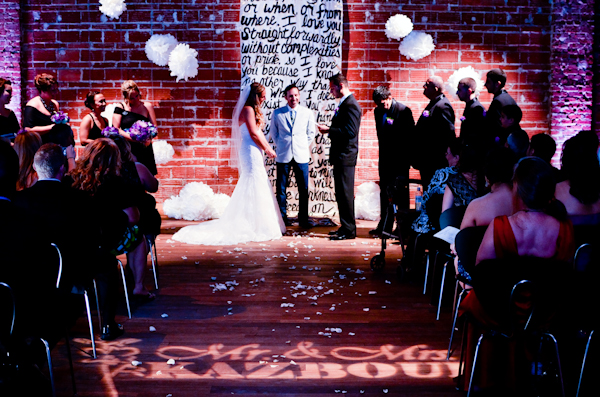 We wrote to each other a lot while I was in Europe, and even while I was in Michigan. Richard is an incredible writer, and we chose to both write our own vows. I couldn't have imagined our ceremony any other way. – The Bride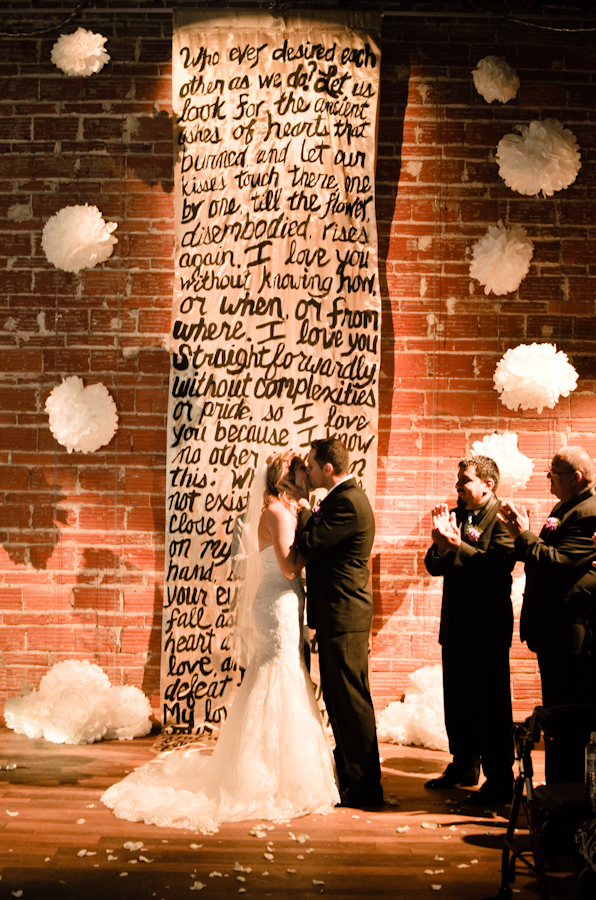 I painted the ceremony backdrop for our wedding. It's a combination of poems by Pablo Neruda that my husband and I selected. We selected lines that meant a lot to us, lines that resonated with our relationship. – The Bride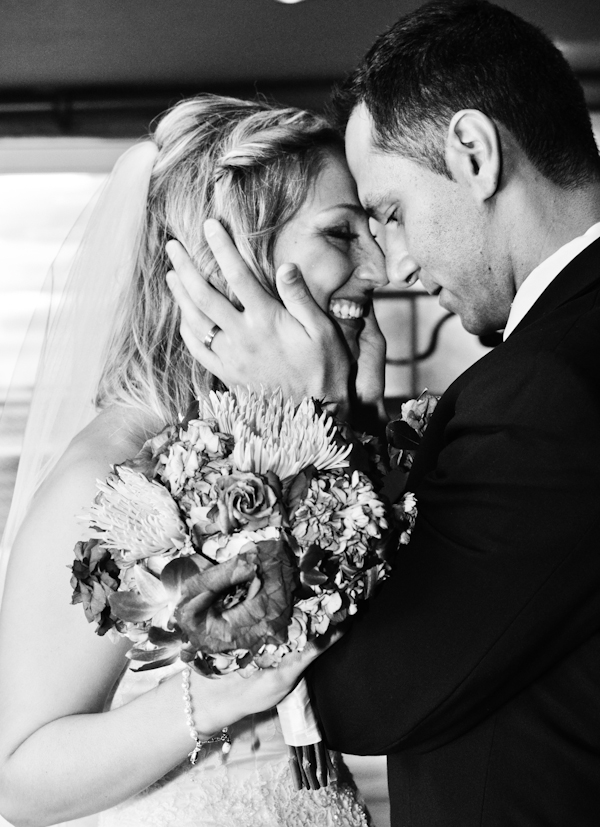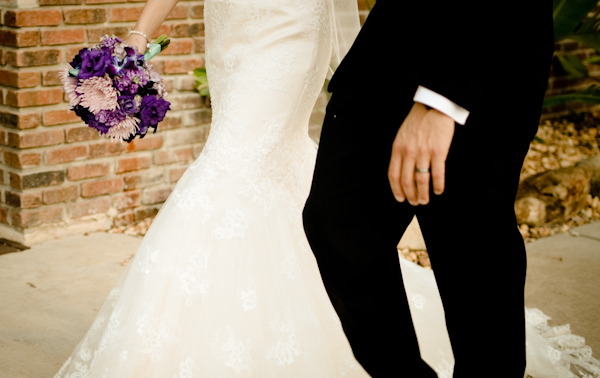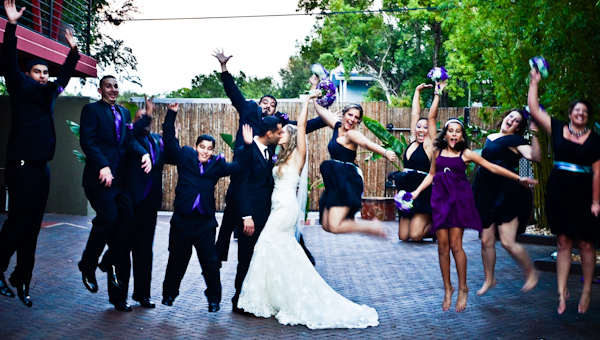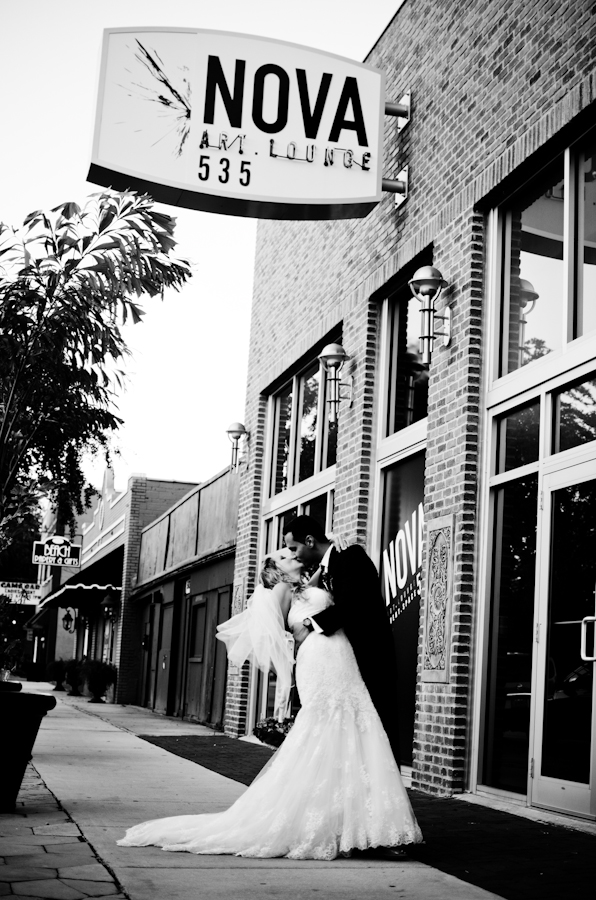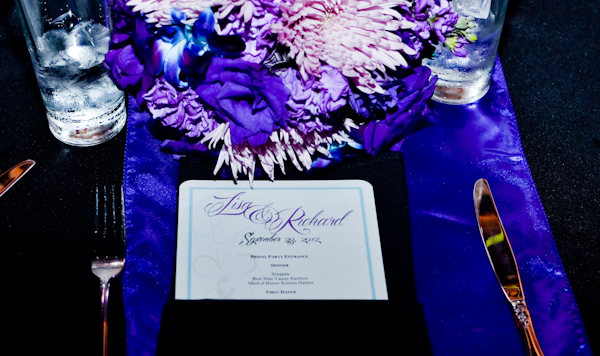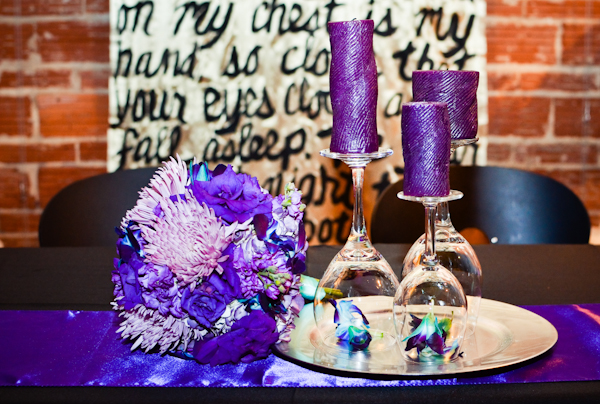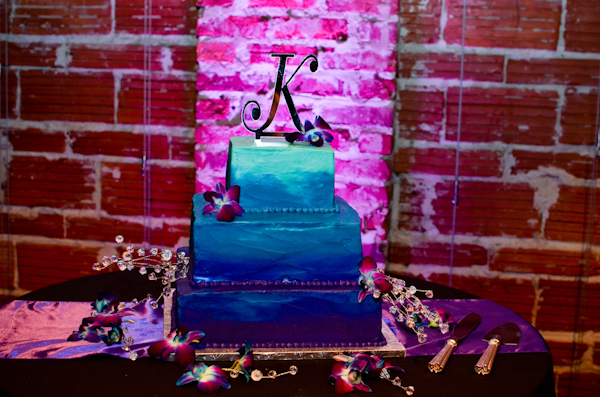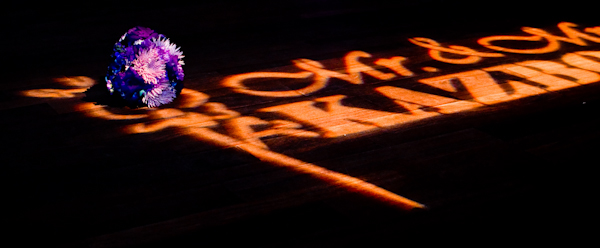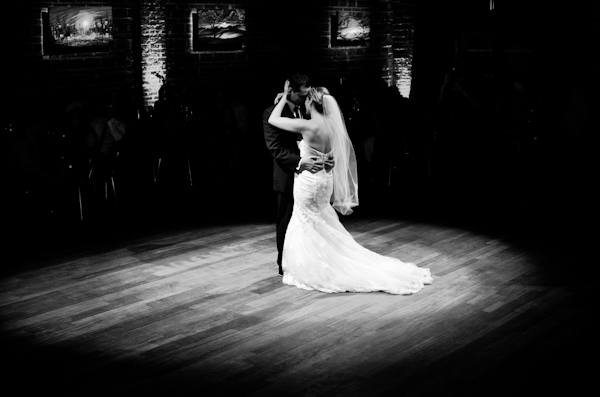 I can't say anything but great things about Caroline [of Caroline Allen Photography]. She was outstanding. I'm still head-over-heels in love with our pictures. – The Bride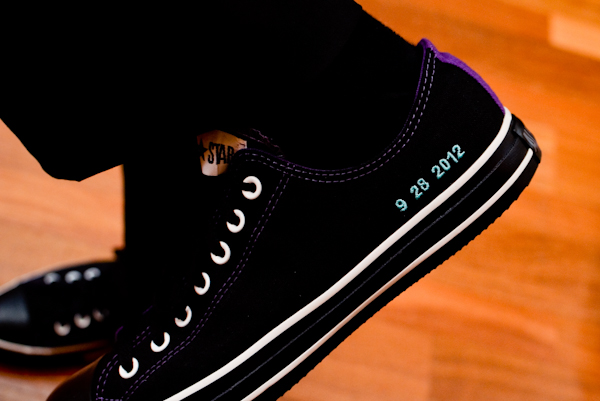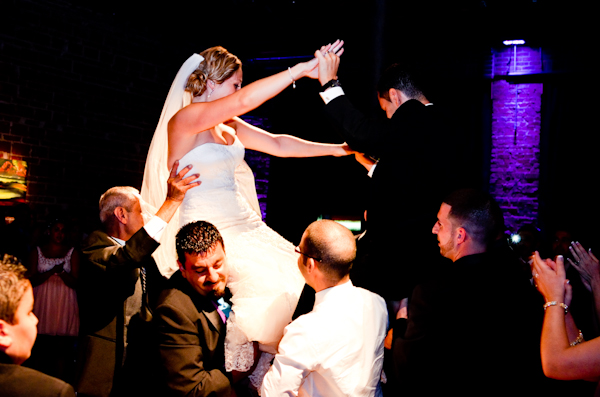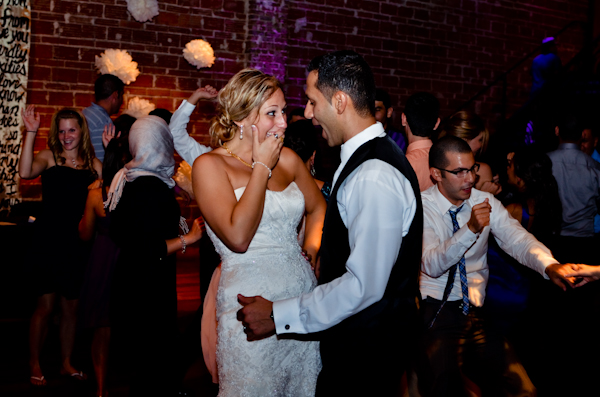 We get so many compliments on our video that [Brandon Hilliard Films] shot. It makes me cry every time I watch it, and we were SO happy that we hired him for the wedding. – The Bride
What advice would you give to other Tampa Bay Brides?
Don't be afraid to shop around for all of your vendors – just because you fall in love with a vendor's website, doesn't mean you can't change your mind when you find them not as great in real life. There are so many wonderful vendors in the Tampa area, you're bound to find one that shares your vision. I felt a little guilty to change my mind or tell someone "no", but it's OK!
Be specific with your vendors. Even if you think they "get" your vision – be overly specific about what you want. I asked for a solid royal purple bouquet for my wedding – which translated to "as long as it's all purple it's ok." I ended up with a lavender and royal purple bouquet on the day of. No real harm done, but I wished I would have been more specific. Don't be afraid to double check, and to go over what you want in detail.
Remember that as long as you are married to my best friend at the end of the day, it is going to be the best day ever, no matter what else happens. The rest is just details.
St. Petersburg Wedding Venue: NOVA 535 Unique Event Space
St. Petersburg Wedding Photographer: Caroline Allen Photography
St. Petersburg Wedding Videographer: Brandon Hilliard Films
St. Petersburg Wedding Florist Delma's, The Flower Booth
St. Petersburg Wedding Caterer: Affordable Catering
St. Petersburg Wedding Cake: Betty Cakes
St. Petersburg Wedding Officiant: Jason Sowell
St. Petersburg Wedding DJ: NOVA 535's DJ Jaey
St. Petersburg Bridesmaid Dresses: Etsy – Handmade and Inspired by the Sea by CoralieBeatrix 
St. Petersburg Groomsmen Tuxedos: Jos. A Bank
Groom's Shoes: Converse
We are proud to have NOVA 535 Unique Event Space as a Marry Me Tampa Bay sponsor!
Through Monday take a bonus 10% off sitewide!Use code MYSTYLE at checkout.