When Christina met Randy she didn't like boys.
When Randy met Christina he didn't like girls.
So although the St. Cecelia's first graders spent the five years together, a relationship never developed and then Christina moved away.
And that's where the story normally ends.
As they went on with their lives, Christina attending University of South Florida and Randy graduating from University of Florida, the pair found themselves single when destiny stepped in as the both joined eHarmony.com after urgings from their friends and family.
The website selected them as a match, not knowing the two already had a school yard history together.
"They shared a love for cooking, travel, an active vegan lifestyle and eventually — each other," Randy's sister wrote on their wedding website.
When it came time to propose Randy planned a romantic dinner followed by a walk on Clearwater Beach.
"It was a typical Friday date night for us; Randy said he heard great things about a Thai Restaurant (one of our favorite cuisines) on Clearwater Beach and asked if I would be interested. Of course I was super excited, we always like trying new places. We had a wonderful meal. In order to throw me off the scent, he was asking me for suggestions on what I wanted to do next. But on our way back to the car he said how he heard the moon and several of the planets were going to be visibly aligned (which was really true), and he wanted to go onto the beach to get a picture. On our walk he began to express how much he loved me, but as that is not out of the norm for our relationship, I still didn't think he was going to propose. Once we made it to the sand he was rummaging around in his pocket, at that point my heart began to race and I thought, maybe he really was going to propose! No, he brought out his phone to take the picture. (He later told me he did that on purpose to throw me off more!) As we both stood gazing at the stars with his arms around me and my back to his chest, I began to notice his heart was POUNDING through my chest. He felt it too and realized now is the time, so he got down on one knee and asked me to marry him! I wrapped my arms around his neck and said 'of course!' Then he proceeded to tell me 'there is more…' and he drove us to a hotel were he had showered the room with rose petals and candles. The amount of thought and effort Randy put into everything was truly amazing. There was a slideshow with pictures of us from throughout our relationship, with Spanish guitar music playing in the background (my favorite), on top of red wine (another favorite of mine) and the beer we had on our first date. Not to mention, he had also packed a bag for me with everything I could need – from make-up remover to a bathing suit. Early the next morning, so excited and unable to sleep, I sat on the balcony overlooking the ocean thanking God for bring Randy into my life and thinking how truly blessed I am – I get to spend the rest of my life with the most amazing person I have ever met!" Christina reminisced.
The Tampa Bay couple chose to hold their Clearwater wedding ceremony at Chapel by the Sea, which was next door to their wedding reception venue the Sandpearl Resort.
"For our reception we were looking for a location on the beach with elegance and warmth. The Sandpearl Resort, an environmentally friendly, Silver LEED certified hotel was a perfect match for us and our guests," Christina explained. "We were particularly drawn to the Sandpearl as it did not have a corporate business type feel that a lot of hotels do and they had a diversity of options for those wishing to enjoy the beautiful location before and after the wedding. We also loved that the hotel captured the history of Clearwater Beach."
Finding a Clearwater wedding venue that could accomodate their vegan diet also helped the bride and groom choose the Sandpearl.
"It meant a great deal that they were so willing to meet our needs; they prepared for us magnificent appetizers and a delicious entrée that was meat and dairy-free and organic!" Christina said.
While Christina selected aubergine, persimmon (eggplant purple and fiery orange) and ivory as her wedding colors, she didn't set a particular wedding theme.
"If anything, it would have to be love. Love went into everything we chose; we approached our selections from a team effort, every decision that was made we researched and discussed together. We took everything one step at a time and came out with a beautiful, classic & elegant wedding," the bride said.
One of Christina's most memorable moments of the day came after her Clearwater wedding ceremony.
"Back at the Sandpearl after the ceremony, Randy and I had such an amazing time sitting on the balcony which overlooked the lawn where our guests were enjoying cocktails, tasty appetizers and the beautiful singing of Fiona Frensche. It was simply wonderful to have some alone time together with champagne and appetizers. We reminisced about what we each experienced prior to the ceremony, how much fun we were truly having and how excited were for the rest of the evening and our life together!"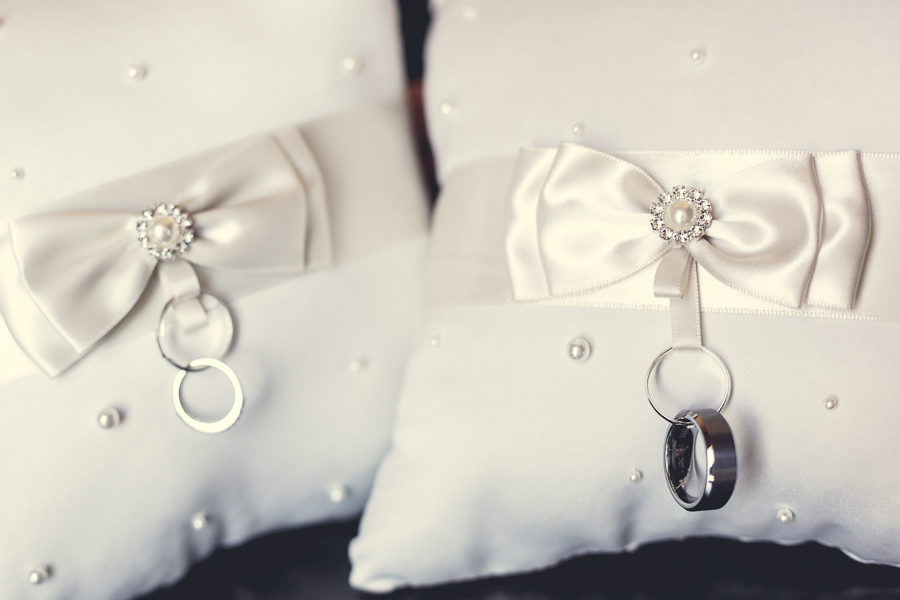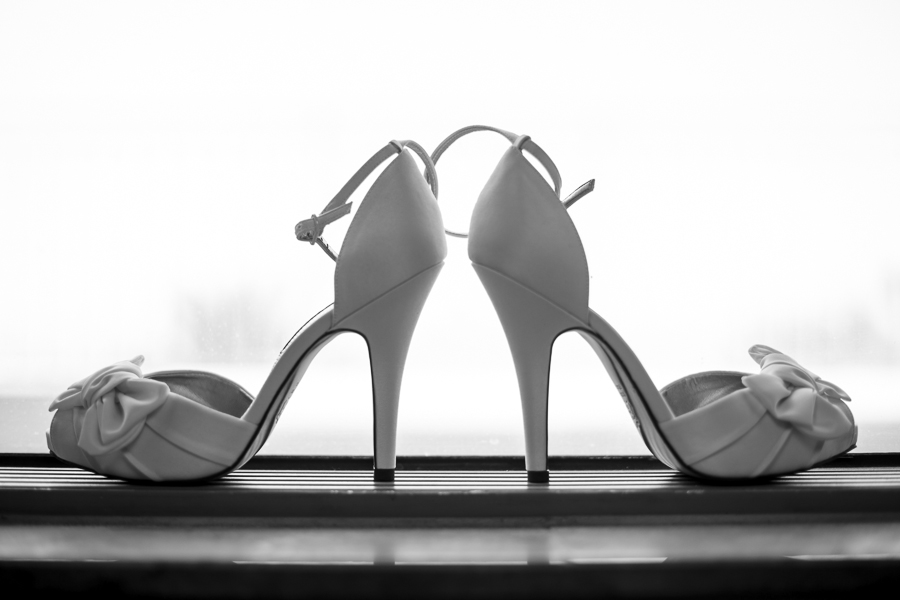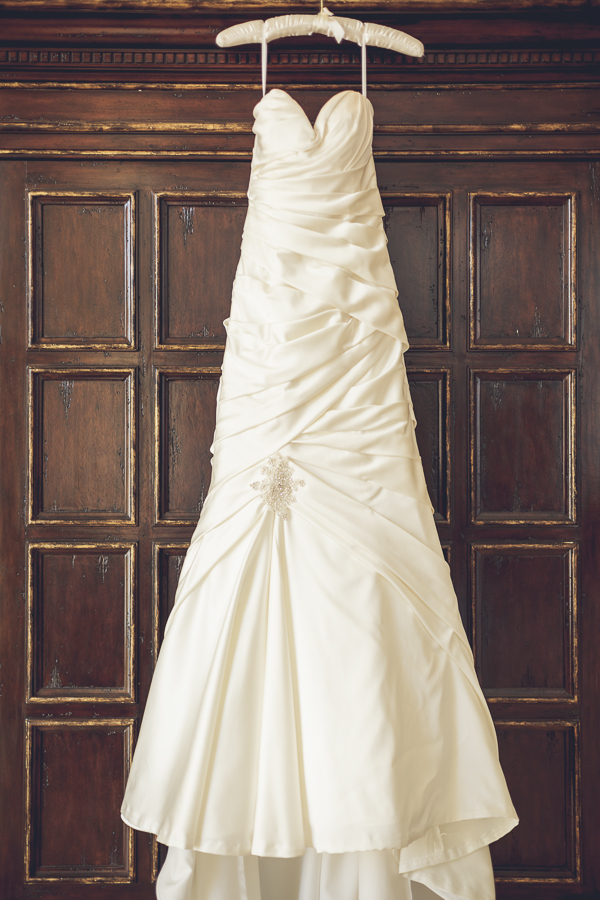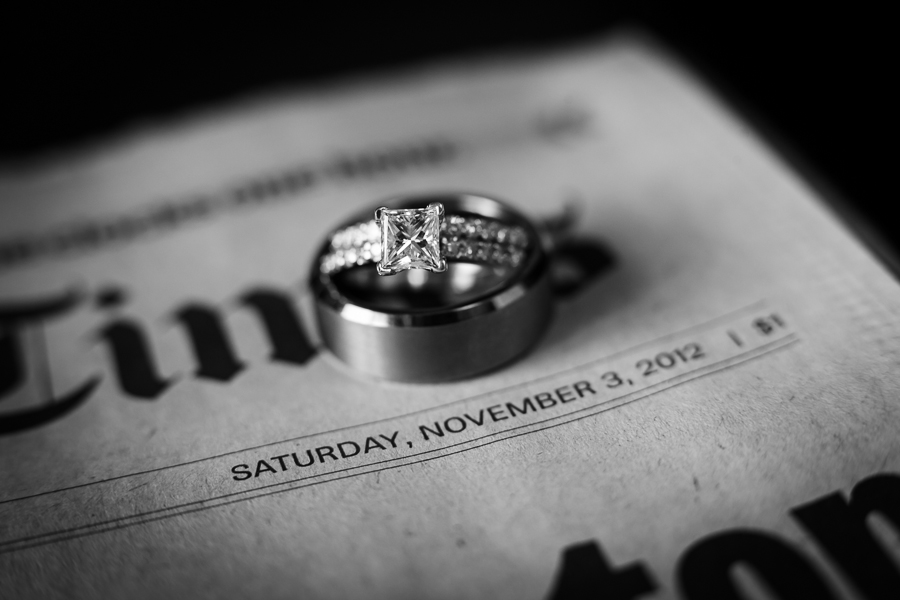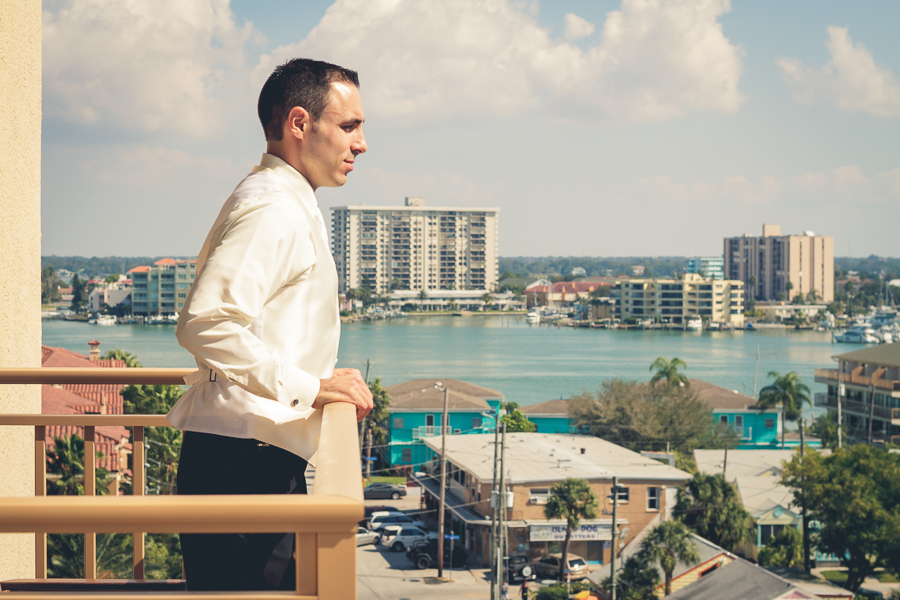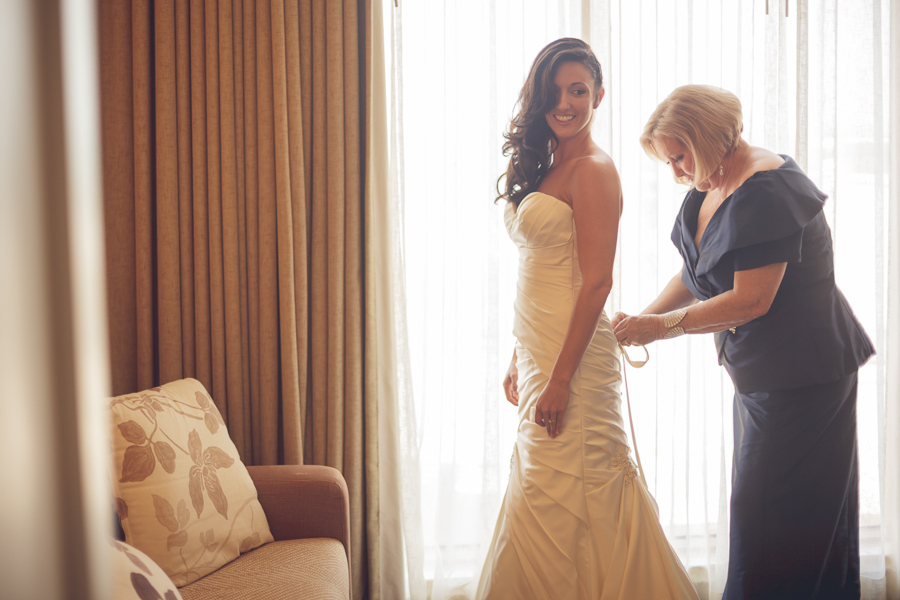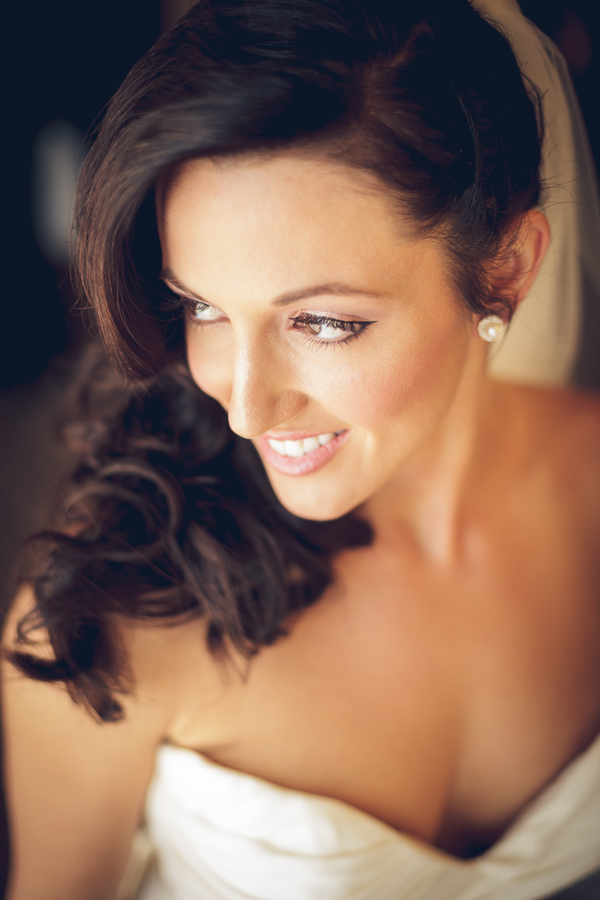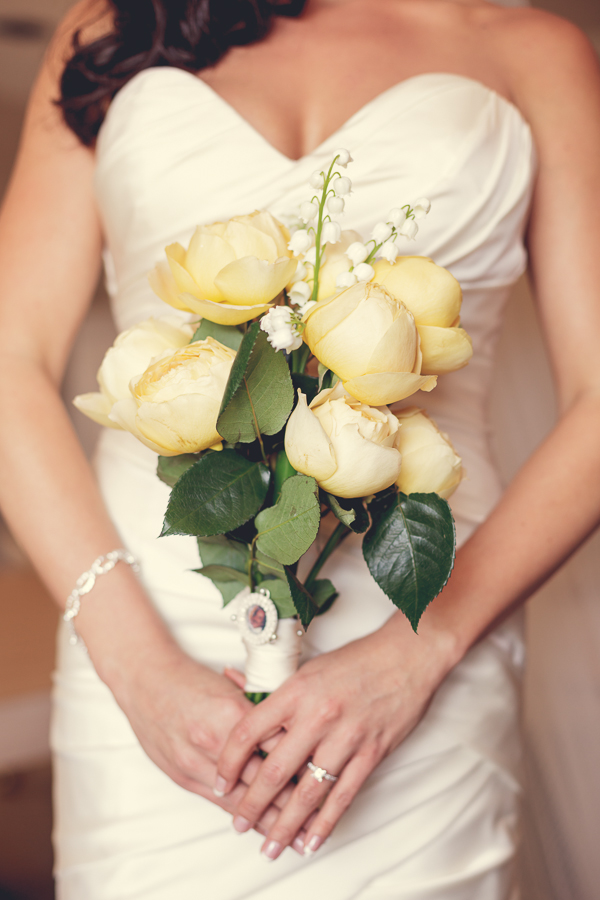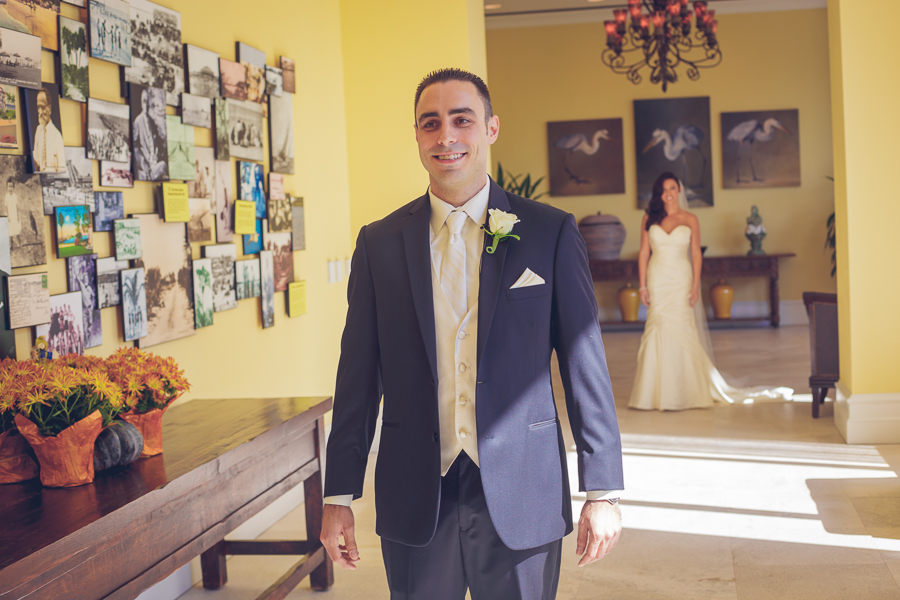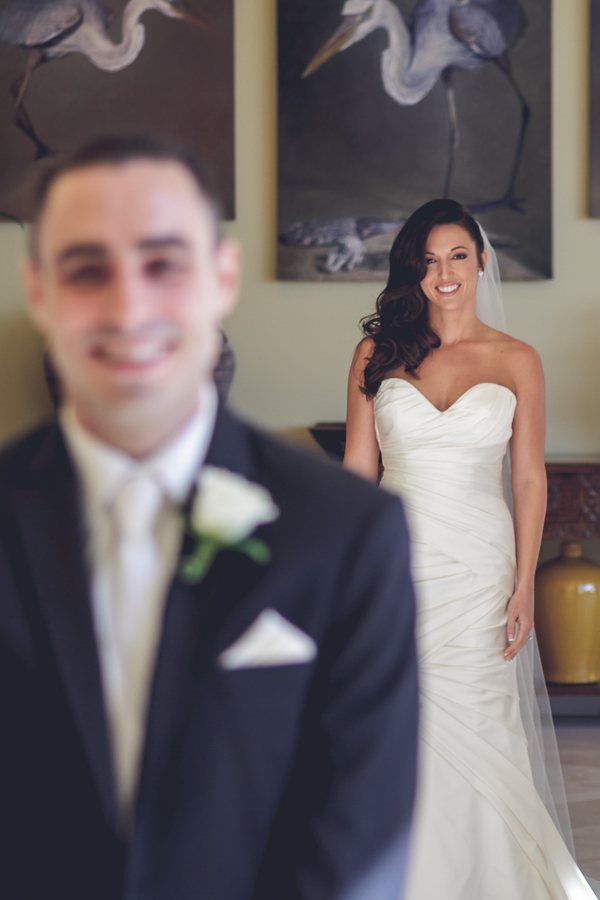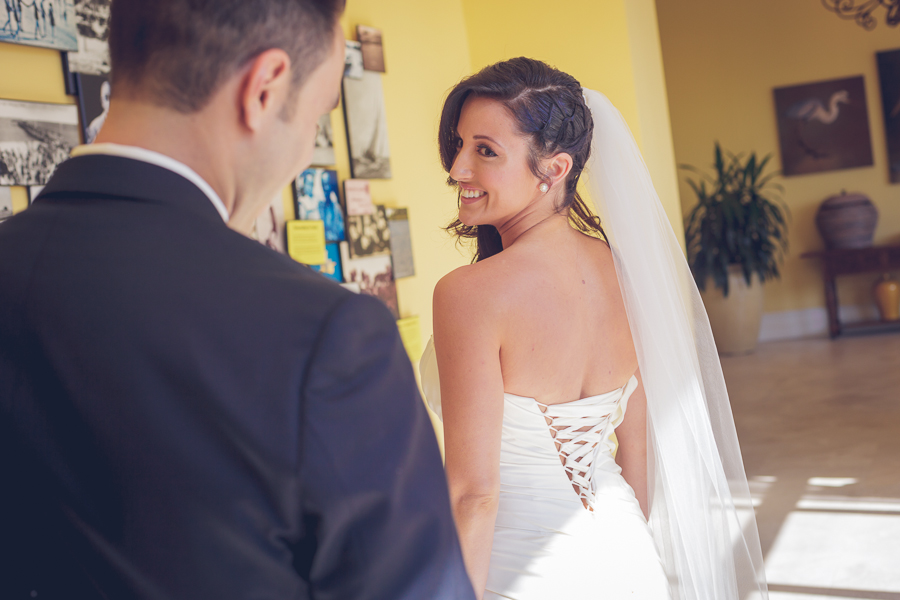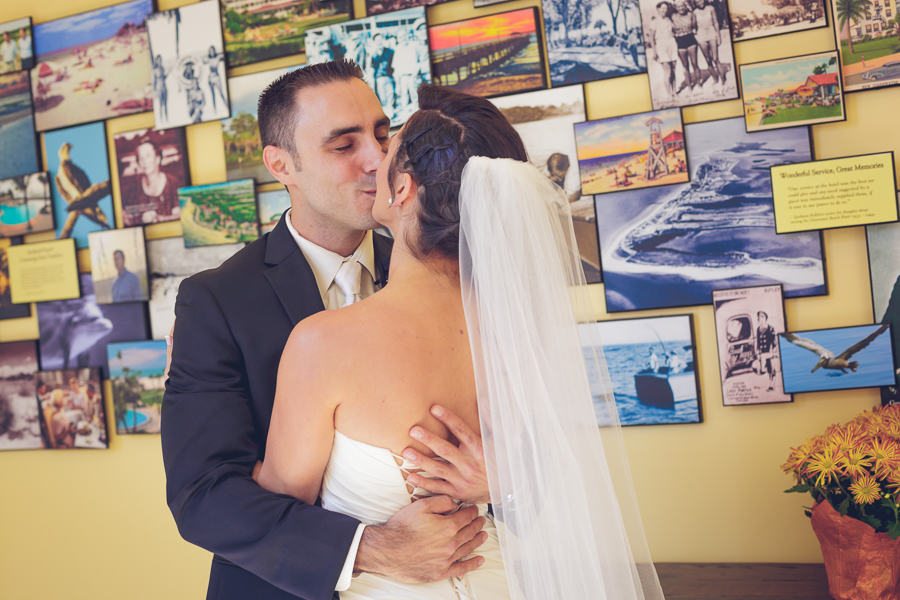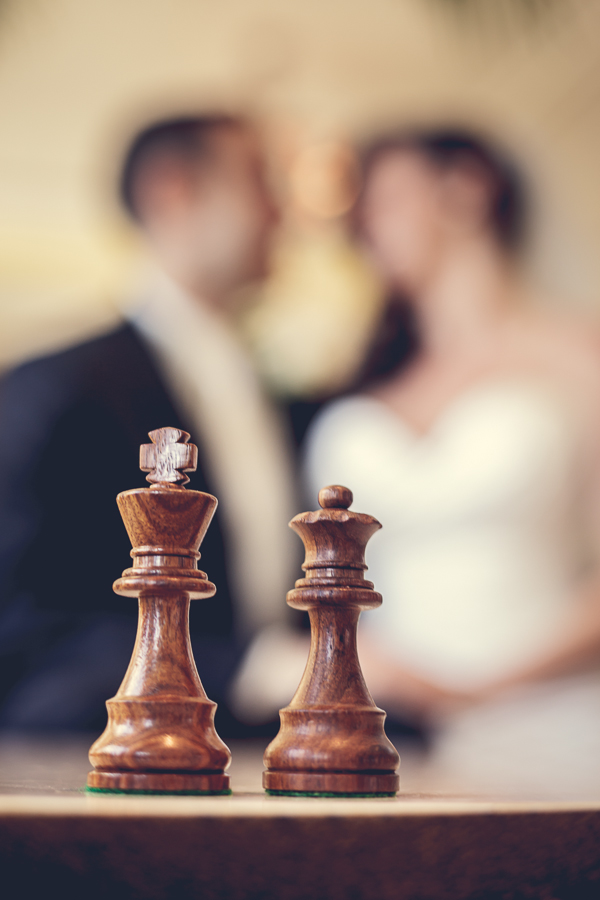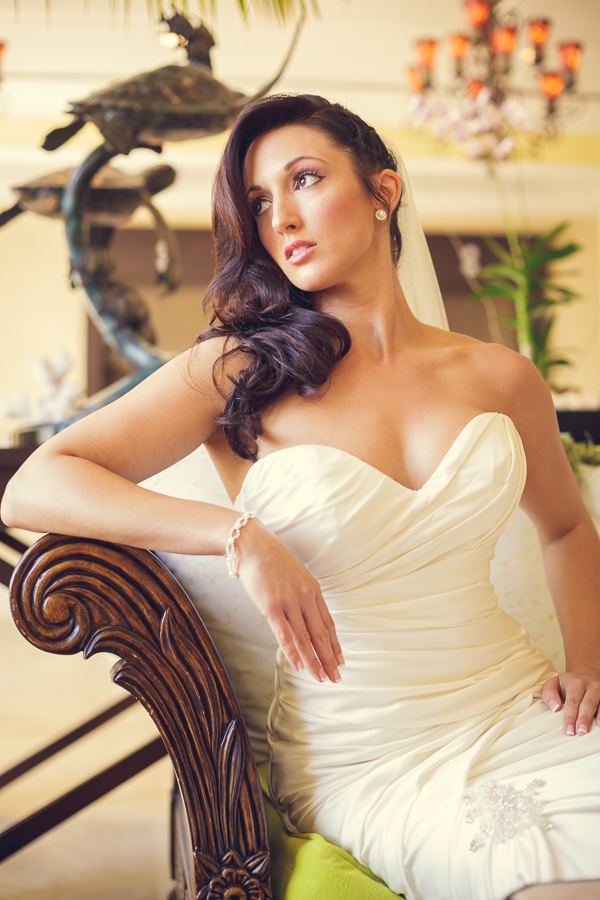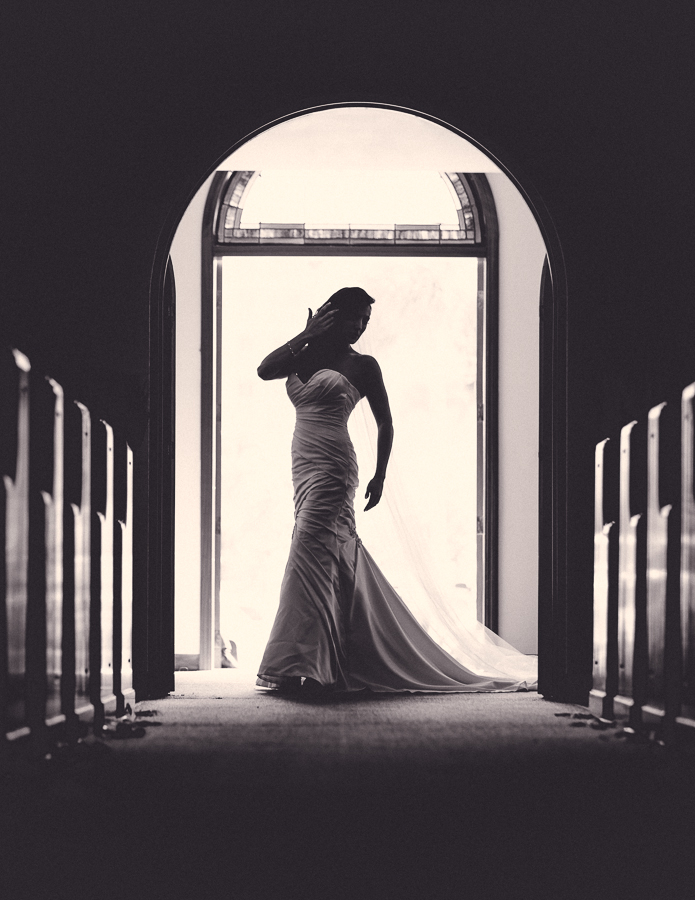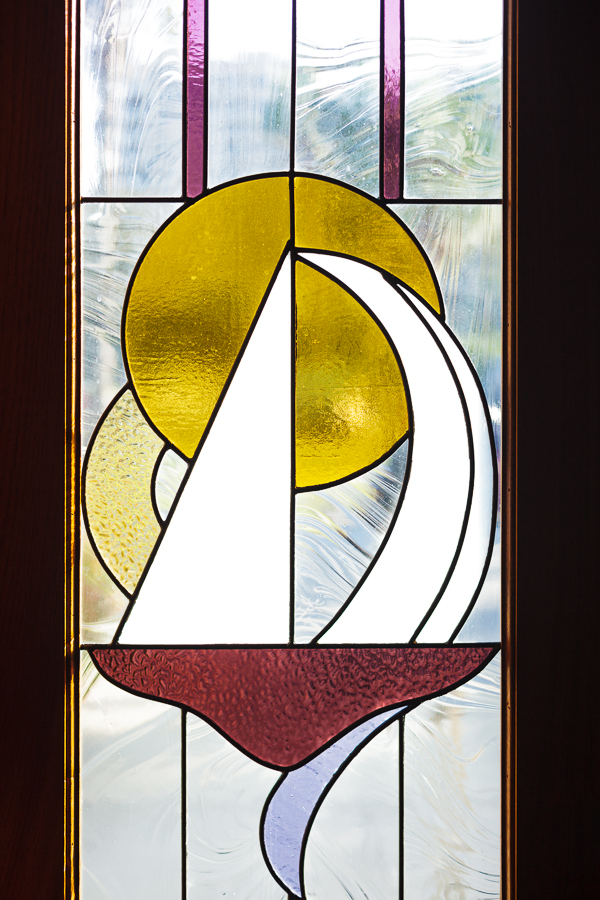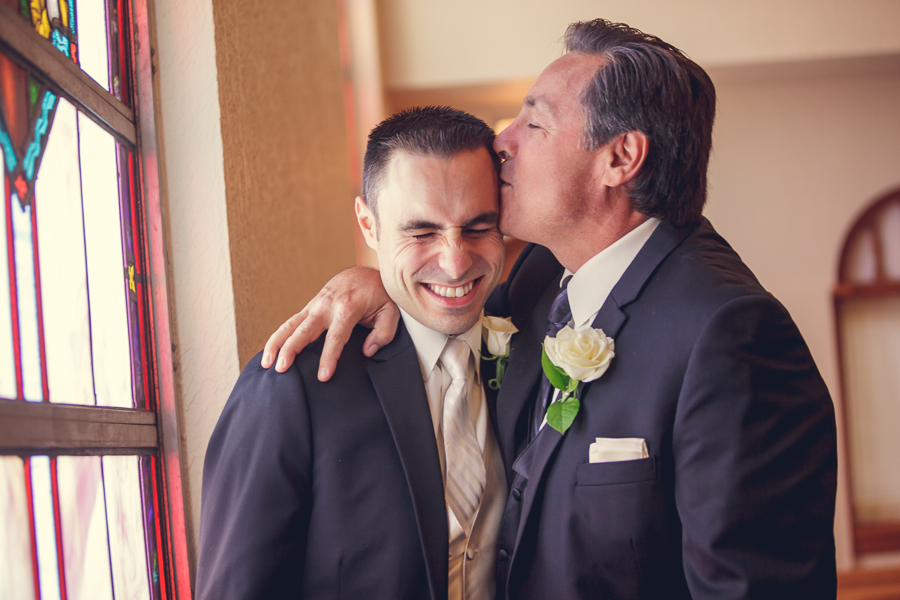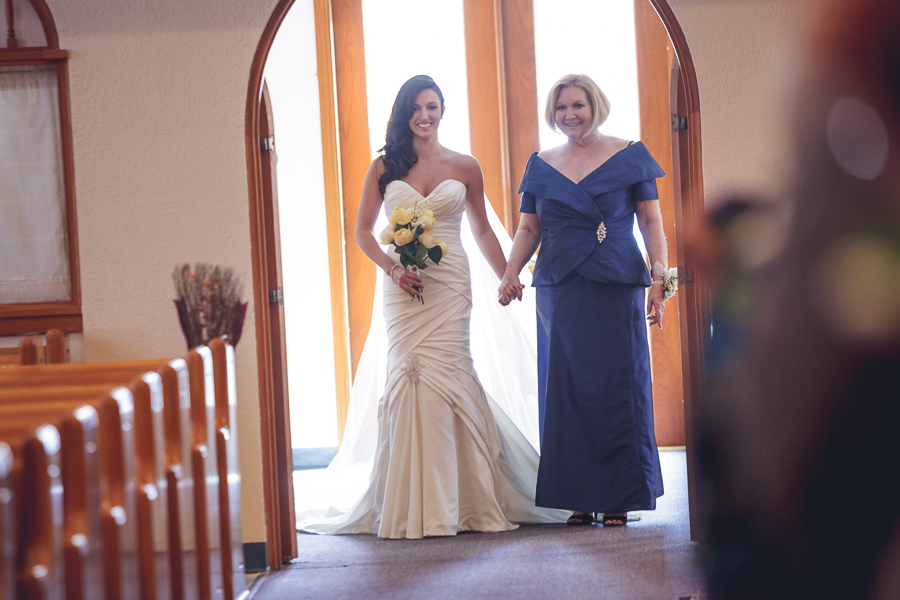 My father passed away when I was 17, so having my mother walk me down the aisle was very significant for me. My mother gave me an extra special gift,  a lovely tiny-framed picture of my father to pin on my bouquet. So it turned out they were both able to walk me down the aisle. As I walked hand in hand with my mother towards my best friend on the other end, everything just felt perfect! – The Bride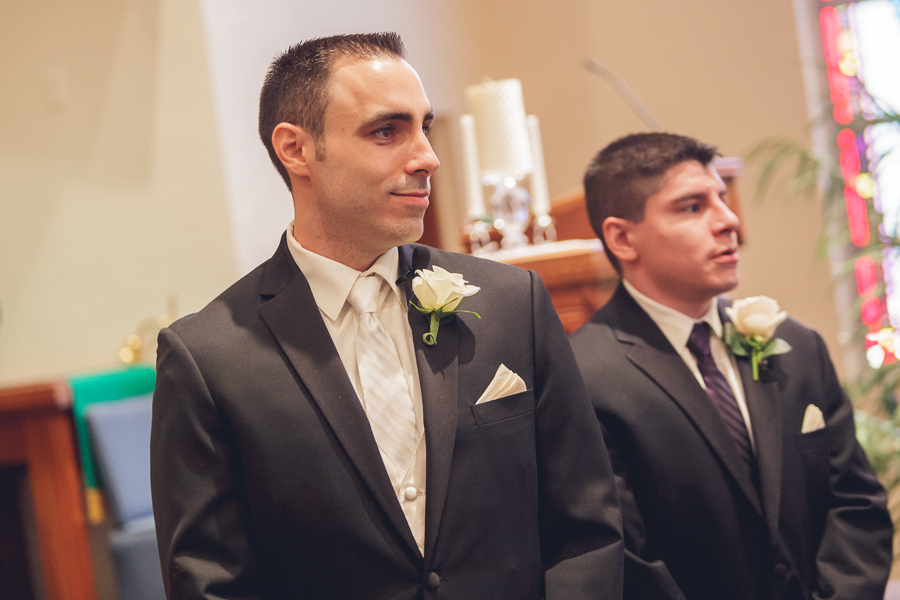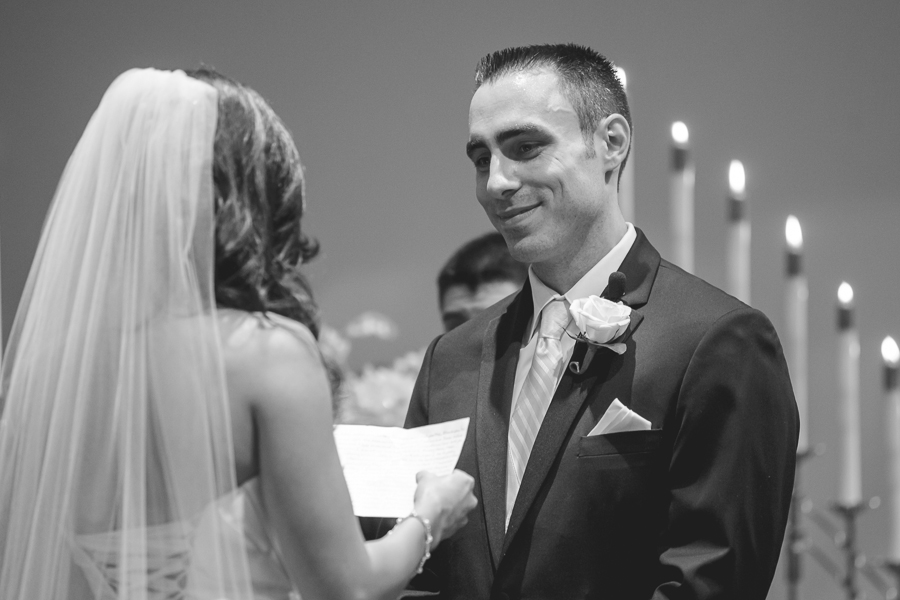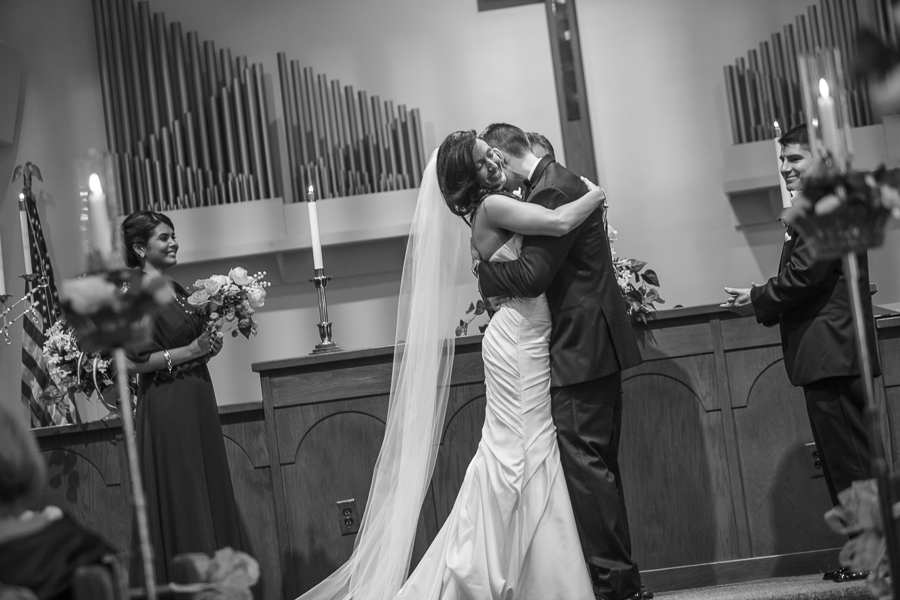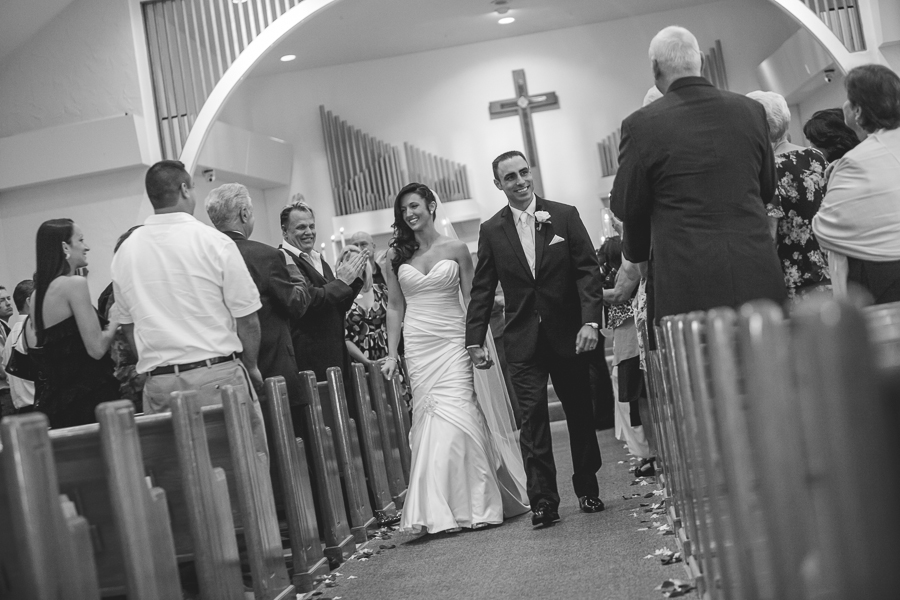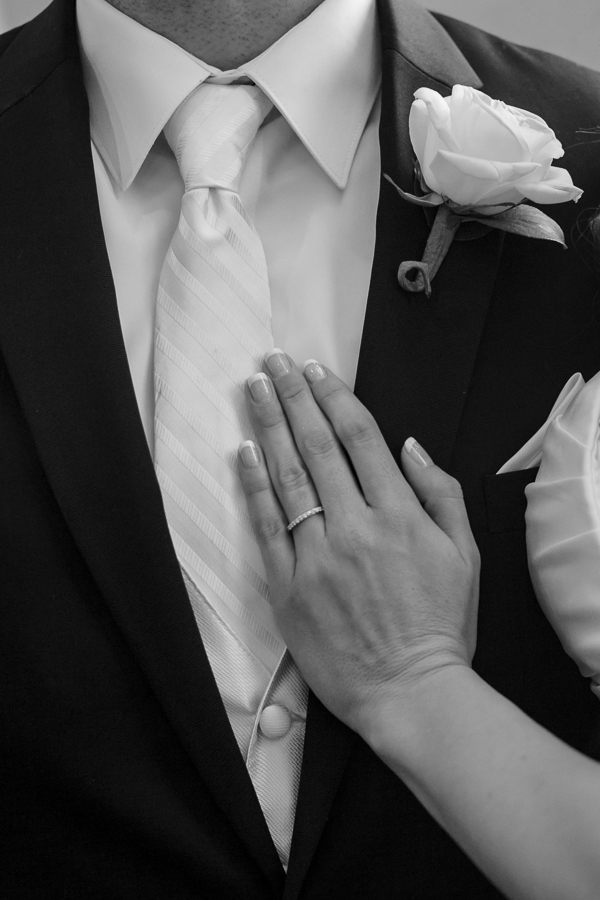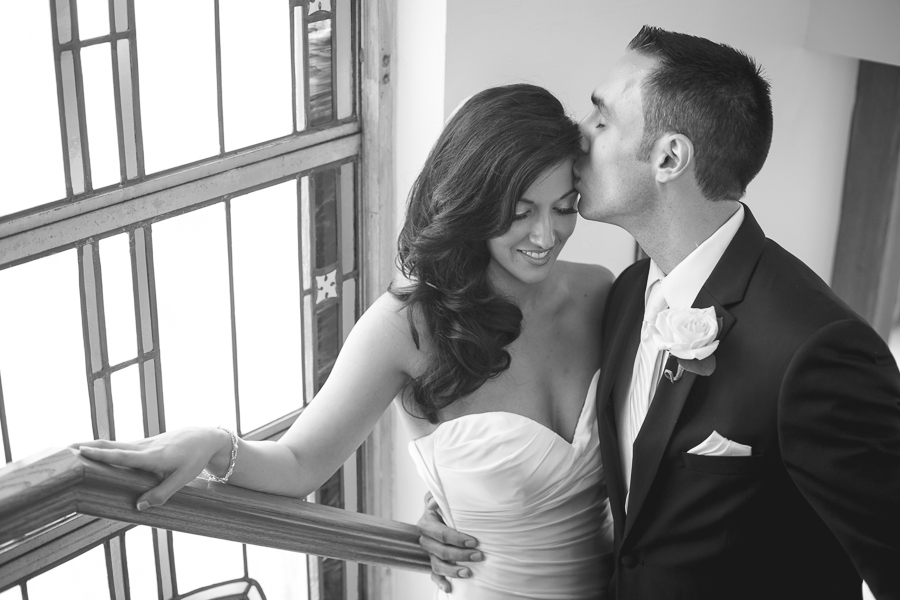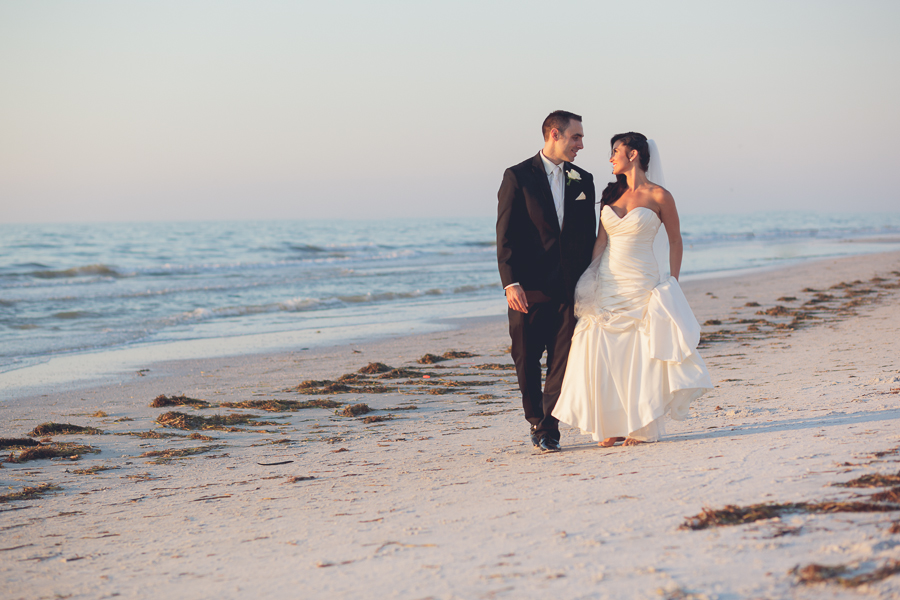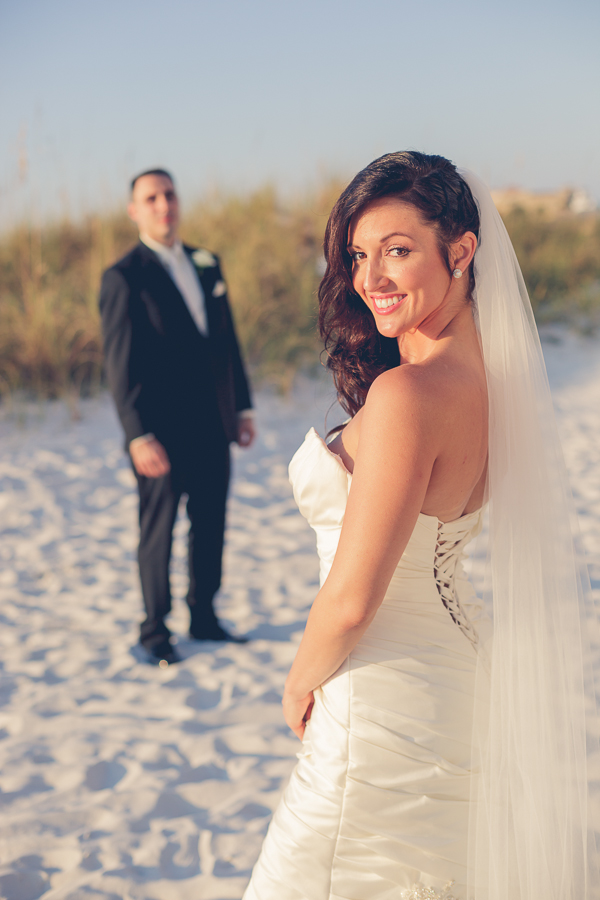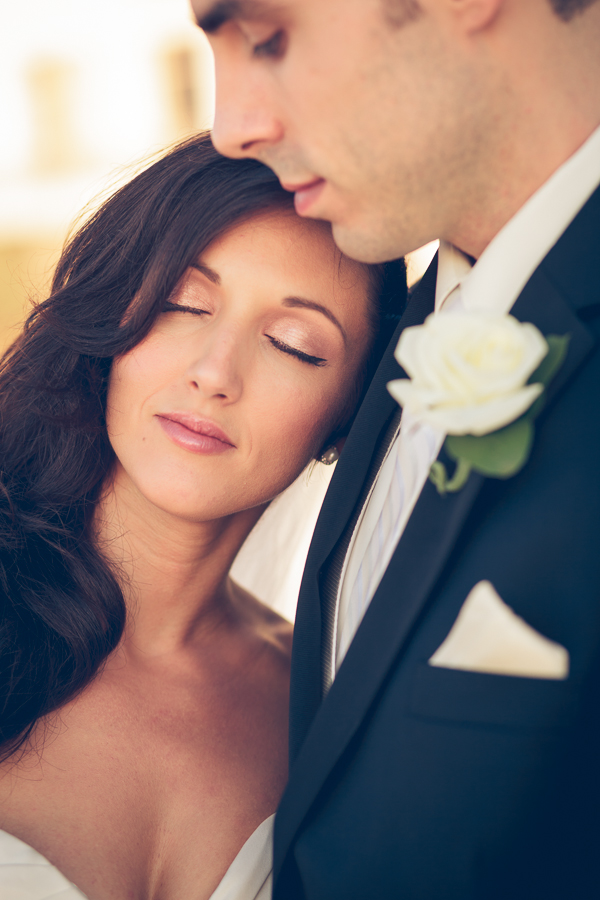 Our photographer was amazing! Chris [of Christopher Visuals] met with us at the wedding site shortly before the big day to go over all the details (right before his own wedding, mind you!). The pictures from our engagement session and the wedding truly took our breath away! – The Bride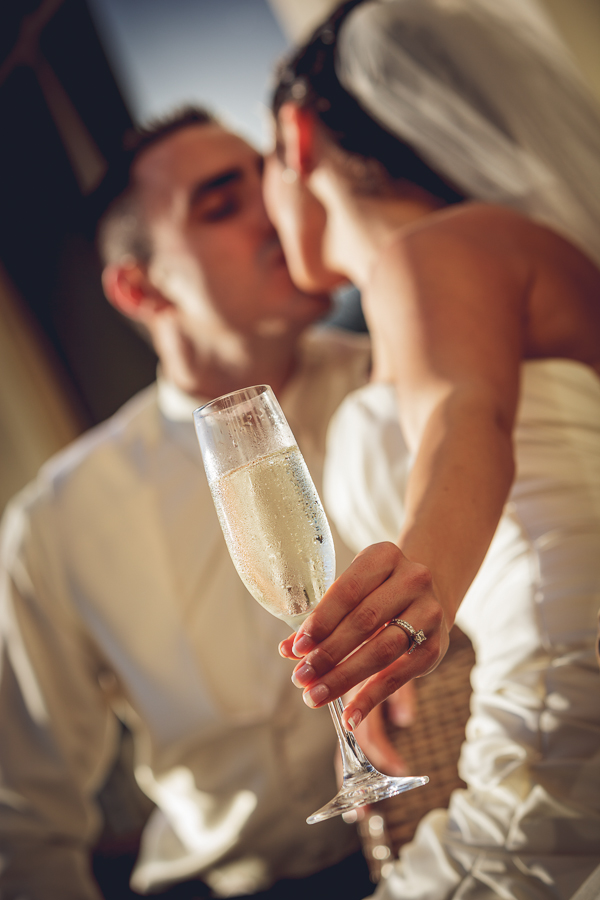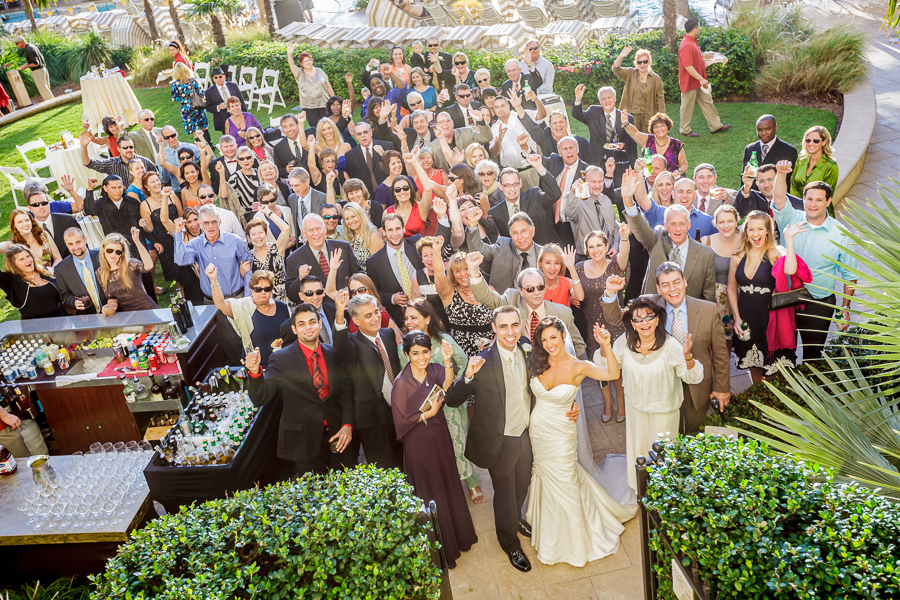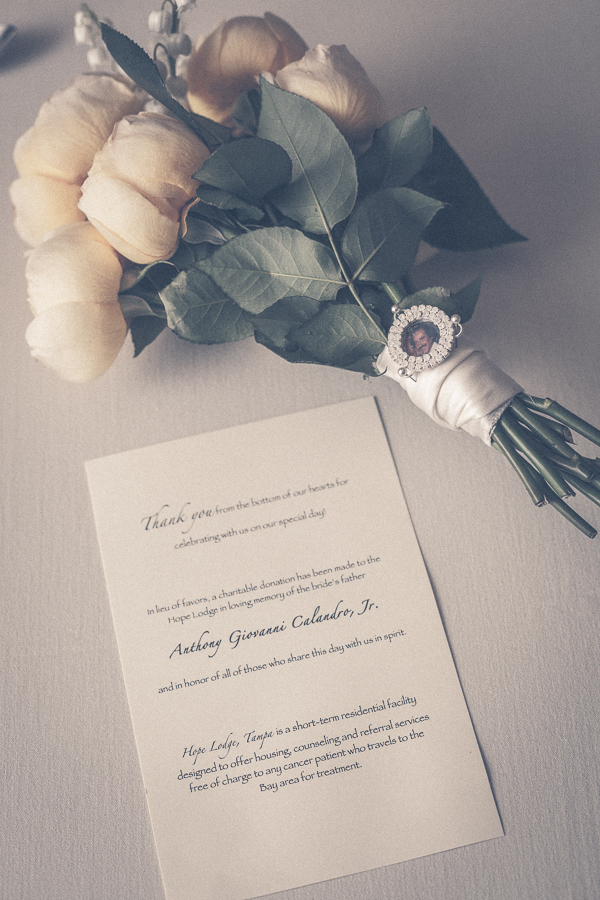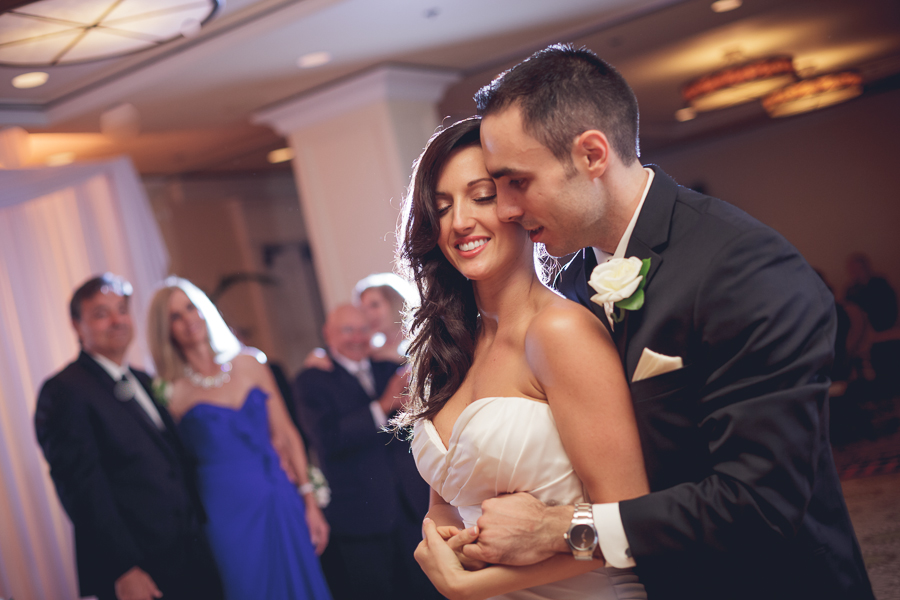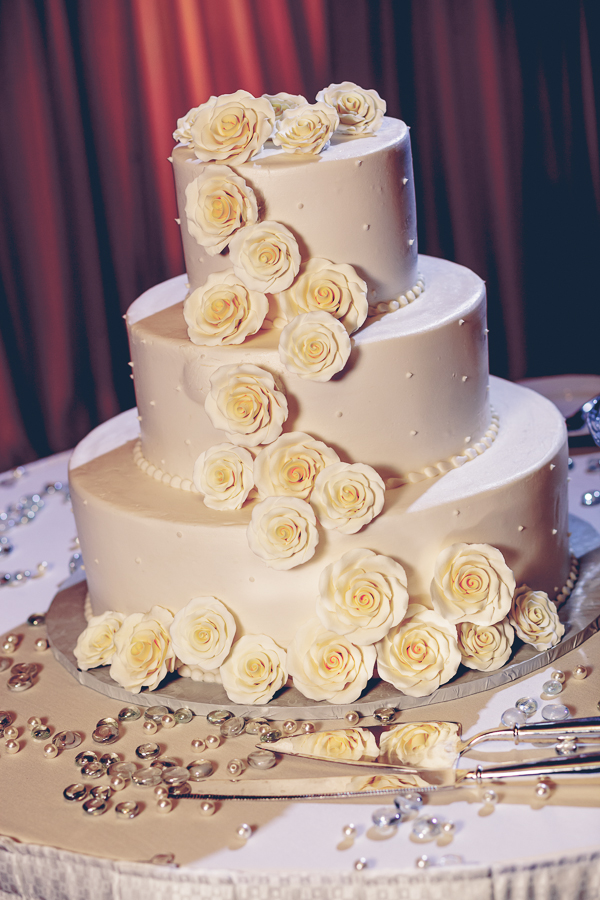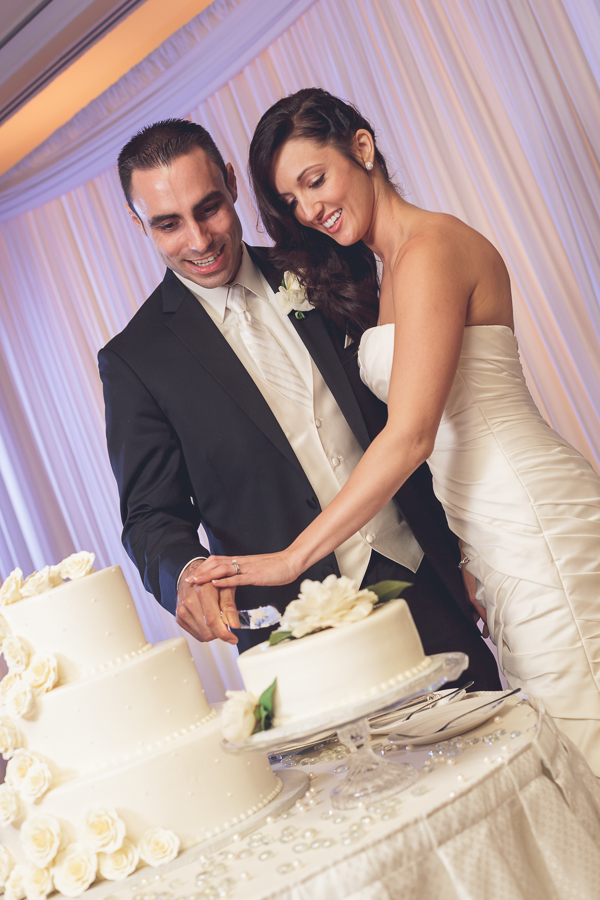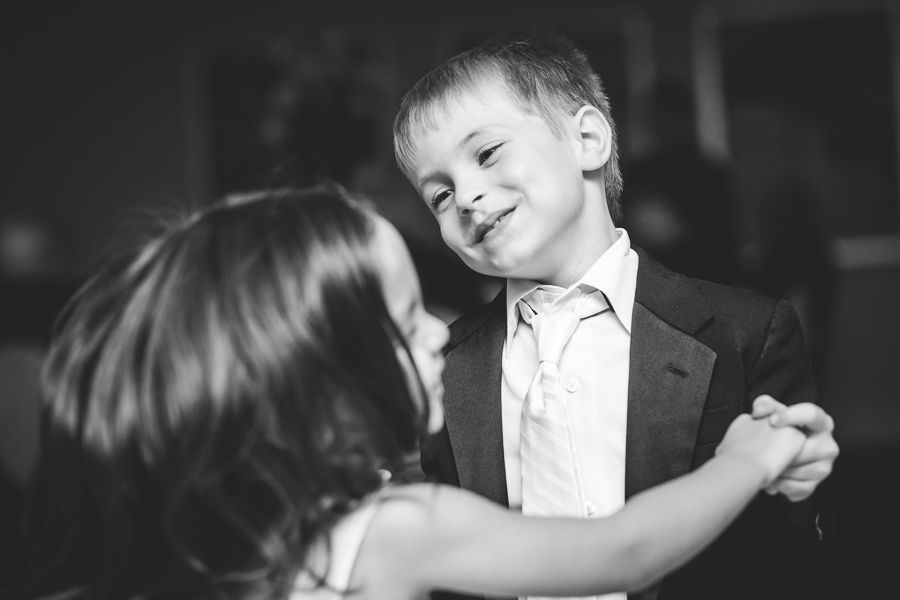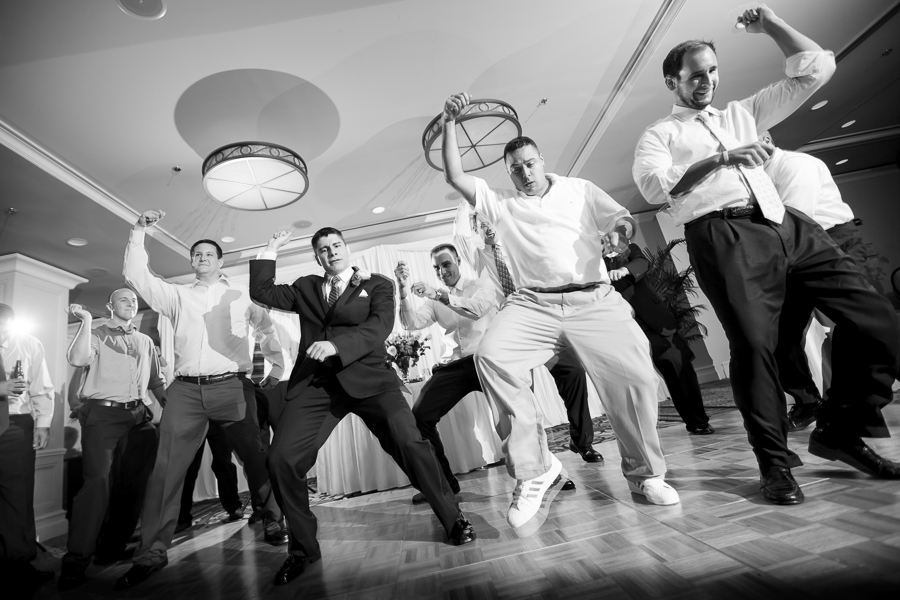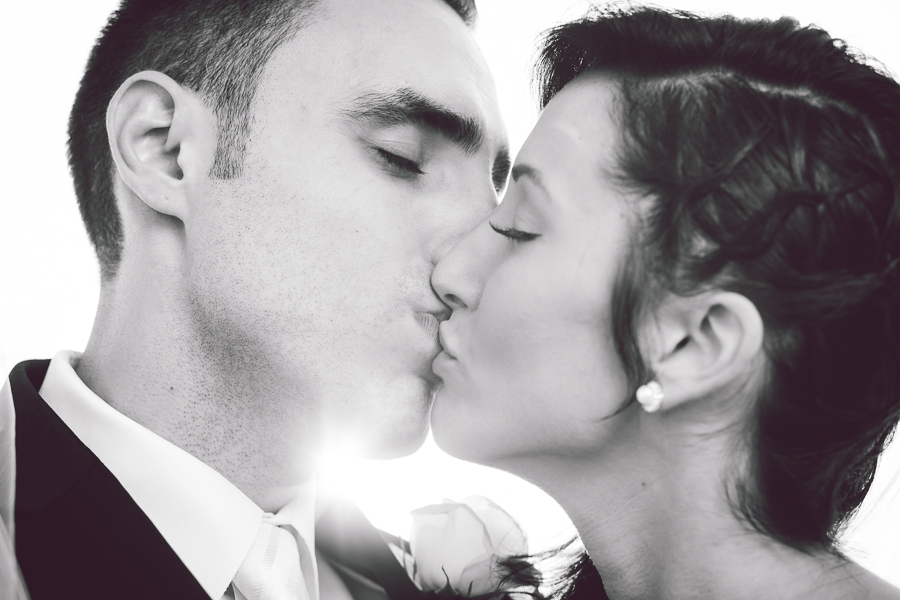 What advice would you give to other Tampa Bay Brides?
Do some yoga the morning of your wedding and be consciously present for every moment. People often say "It will go by so fast . . ." but it doesn't have to! Enjoy each second, from the morning breakfast (don't forget to eat!), getting ready with your friends and family, to yes – the dreaded call about something that has gone not as planned (laugh it off, because it is the best day of your life – you are marrying your best friend!) and of course be sure to cherish the moment when you gaze into your partner's eyes as you state your vow of love and commitment to one another.
All in all, communication is key! Whether it is a family member, friend or a vendor, never assume anything; be sure to pleasantly express your preferences and reiterate your understanding of what was decided. The earlier a miscommunication can be caught, the better.
Clearwater Wedding Ceremony Venue: Chapel by the Sea
Clearwater Wedding Reception Venue: Sandpearl Resort
Clearwater Wedding Photographer: Christopher Visuals
Wedding Videographer: Brett Hatfield Productions (Cincinnati, OH)
Clearwater Wedding Bouquets & Centerpieces: Mother of the Bride, Renee Calandro
Clearwater Wedding Boutonnieres: The Garden Shed Florist
Clearwater Wedding Cocktail Hour Singer: The Fiona Frensche Band
Clearwater Wedding Dress: Athena's Bridal – Casablanca
Clearwater Wedding Hair: Sandra Chandler
Clearwater Wedding Makeup: Dina Drevenak
Through Monday take a bonus 10% off sitewide!Use code MYSTYLE at checkout.