Powel Crosley Estate Wedding in Sarasota, FL – Sarasota Wedding Photographer Jeff Mason Photography
Sofia and Nick met at a retreat with Cru, a campus ministry at the University of South Florida.
Although the initial meeting was uneventful, the coeds soon ran into each other on campus in a class neither realized the other was in.
"Nick was late for an exam in a class he never would have been in had he not changed his major to history. It was a class with 250 freshman and himself. I was also late for that exam that morning; a class that I never should have been in, because it was an optional elective at 7:00 in the morning. For some reason, I felt like I shouldn't drop it," Sofia explained.
After that connecting in class that day, the pair became Facebook friends, which led to a meeting at Jamba Juice, then a month later, to the start of a relationship.
While celebrating their 1 1/2 year anniversary and before Sofia left for a mission trip to China, the couple spent a romantic evening at Clearwater Beach.
"I carried a mysterious shopping bag full of what I called 'going away presents,' which included a photo album and small, plain box (3 or 4 times bigger than a normal ring box)," Nick explained.
In the photo album was collage of Nick holding different signs that read, 'Will you marry me?,' and when Sofia looked up from the photos, Nick was kneeling in the sand holding an engagement ring.
Sofia and Nick hosted an elegant navy, wine and lime green wedding at Sarasota wedding venue the Powel Crosley Estate.
"We chose the wedding venue simply because it was so spectacular and breathtaking," the bride said. "We wanted the location we celebrated our marriage to be someplace memorable, leaving a lasting impression on us and our guests. The Powel Crosley Estate fit that perfectly."
The couple's faith and love played a prominent role during their bilingual nuptials.
"Our wedding ceremony mostly centered around the importance of our relationships with God and the fact that marriage was designed by God to reflect His love and commitment to us," bride shared. "Having the entire celebration reflect our families dual nationalities was the rope tying it all together."
Since Nick is a musician and dancing is part of Sofia's latin heritage, it was important that the wedding reception music represented the pair.
"We decided to forego a typical DJ so we could have more control over the music we played," Sofia explained. "We meticulously chose songs that reflected our diverse tastes."
To kick off the wedding celebration, Nick played "Ho Hey" by the Lumineers for his new bride.
"He and his groomsmen had a blast and the whole crowd really got into it, clapping and singing the "ho, hey" parts," Sofia said.
Wedding guests continued the excitement by participating in the Spanish wedding tradition La Hora Loca, which consisted of an hour dance songs, both Venezuelan and American.
"We wanted the main thing to be the main thing – namely, that this was a celebration of our decision to spend our lives together," the bride shared.
To capture the special moments of their wedding day, Sofia and Nick hired Sarasota wedding photographer Jeff Mason Photography.
"When we met with Jeff [of Jeff Mason Photography], we found him to be the right mix of professional, skillful, and creative," Sofia shared. "He seemed to know exactly how to take our vision and make it a reality."
Looking back, one of Sofia's most memorable moments was her and Nick's "first touch."
"We couldn't see each other, but were able to hold hands and pray together from opposite sides of the door," the bride reminisced.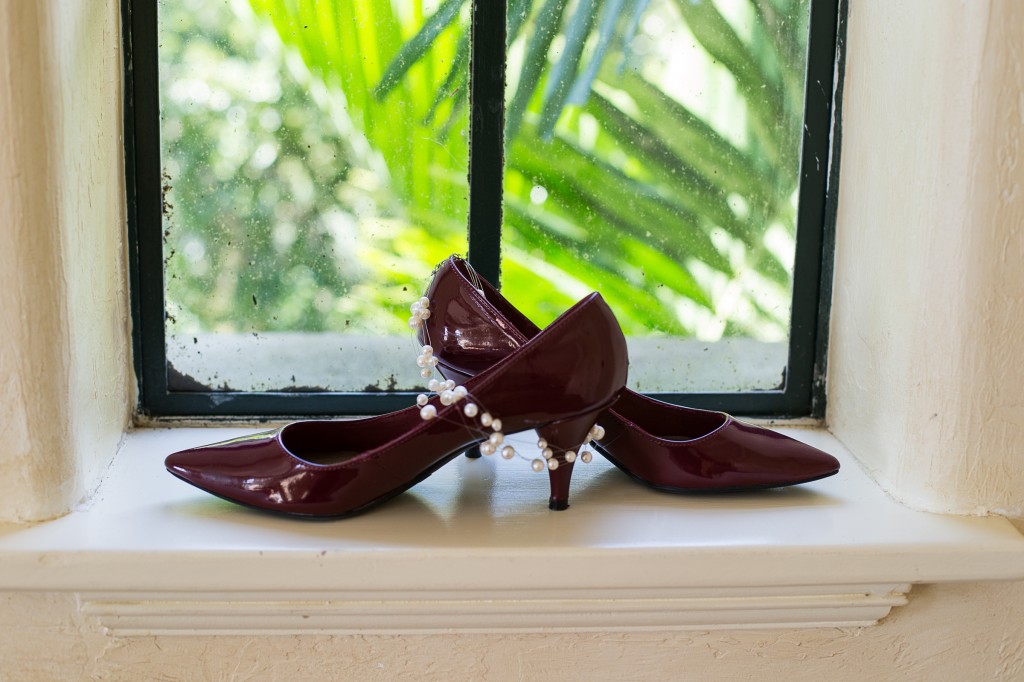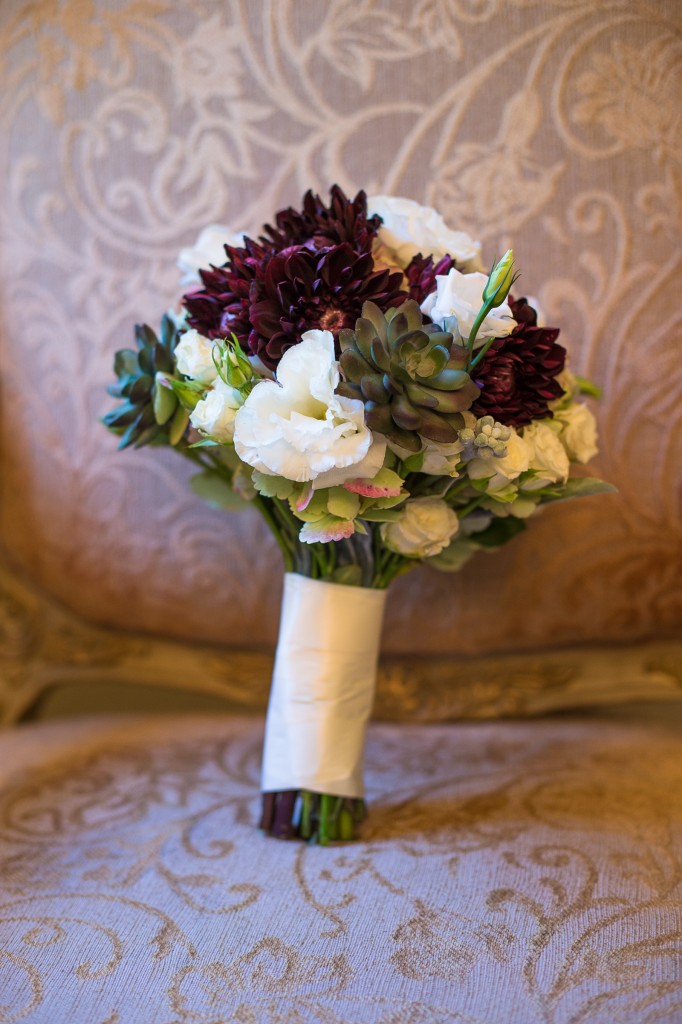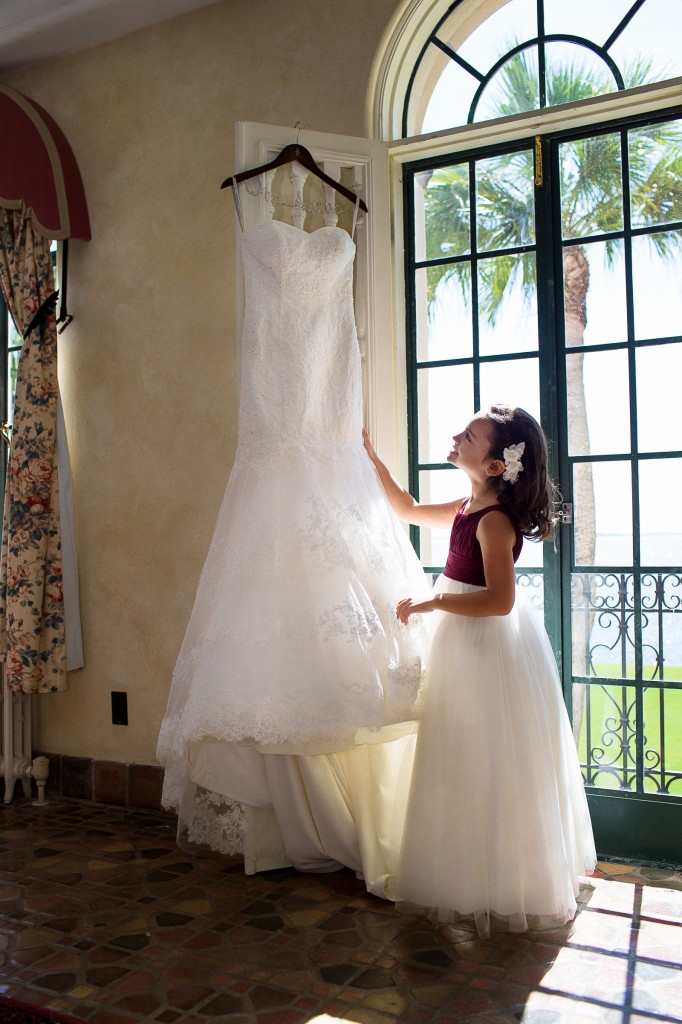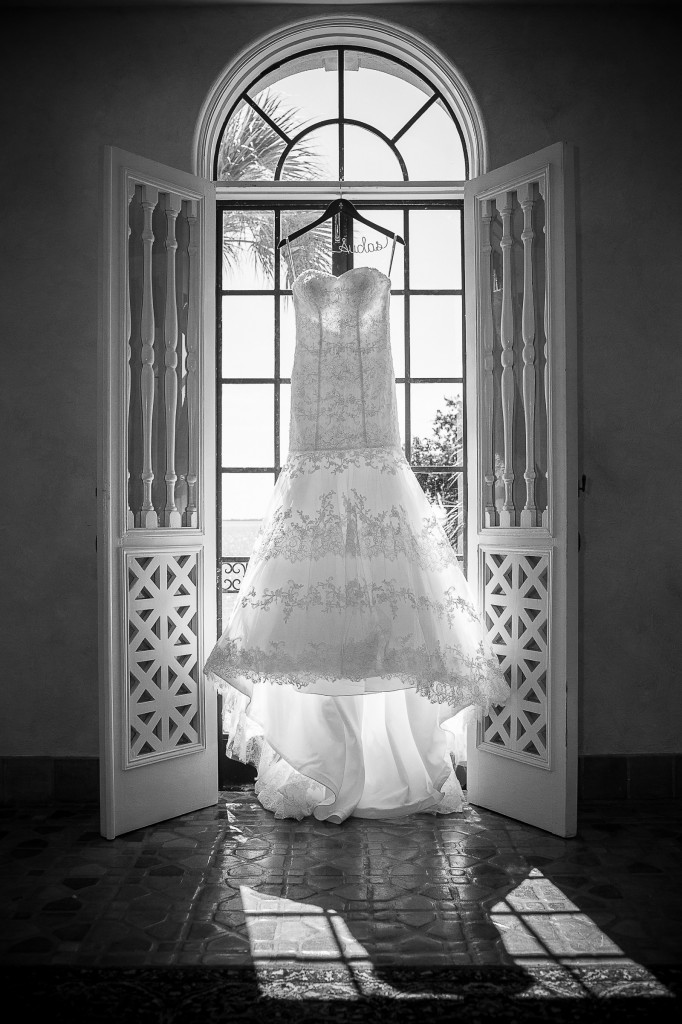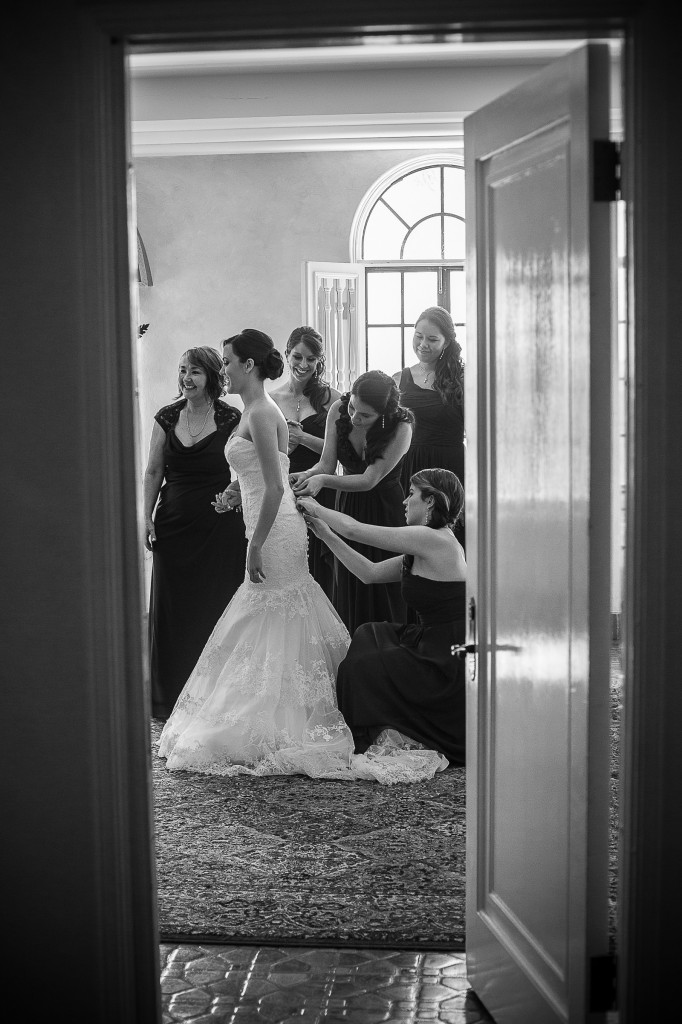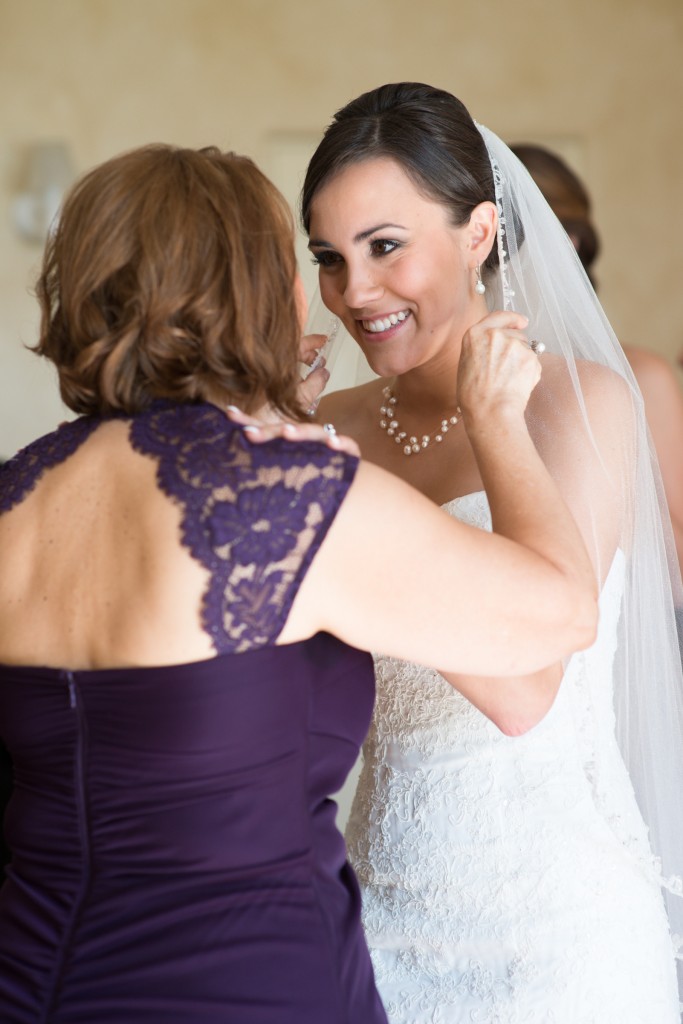 "My veil was handmade by a family seamstress who visited from Venezuela for the wedding." – The Bride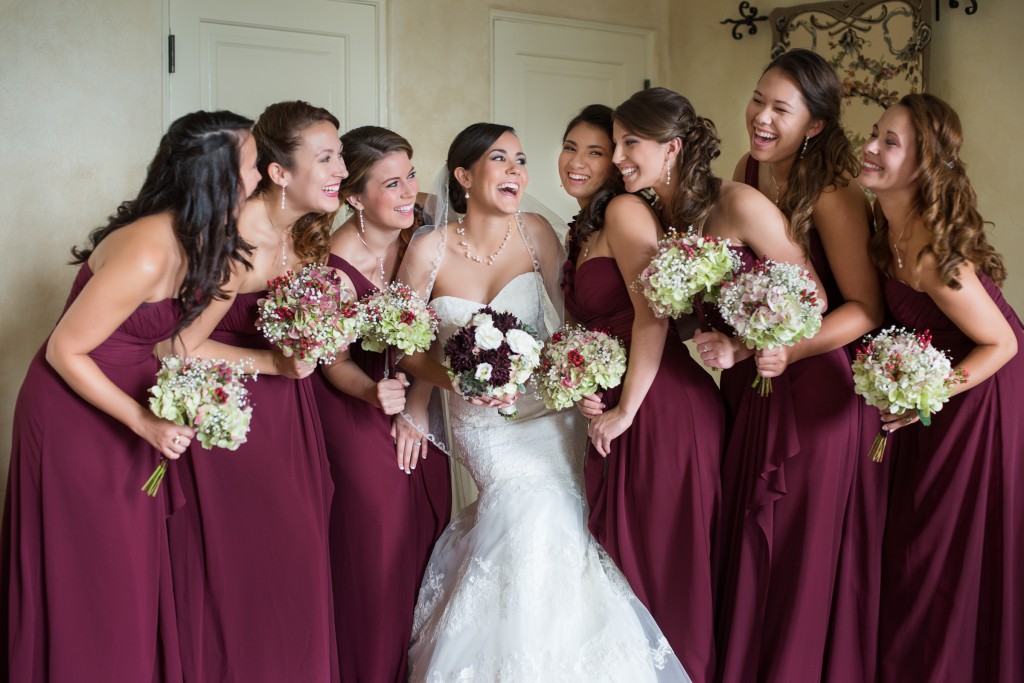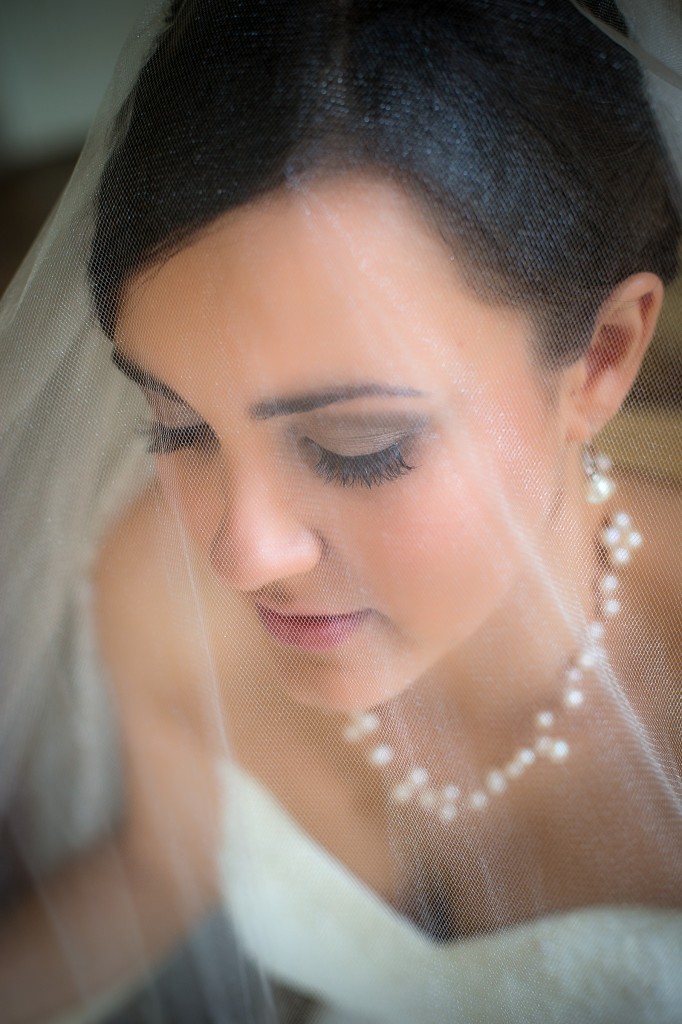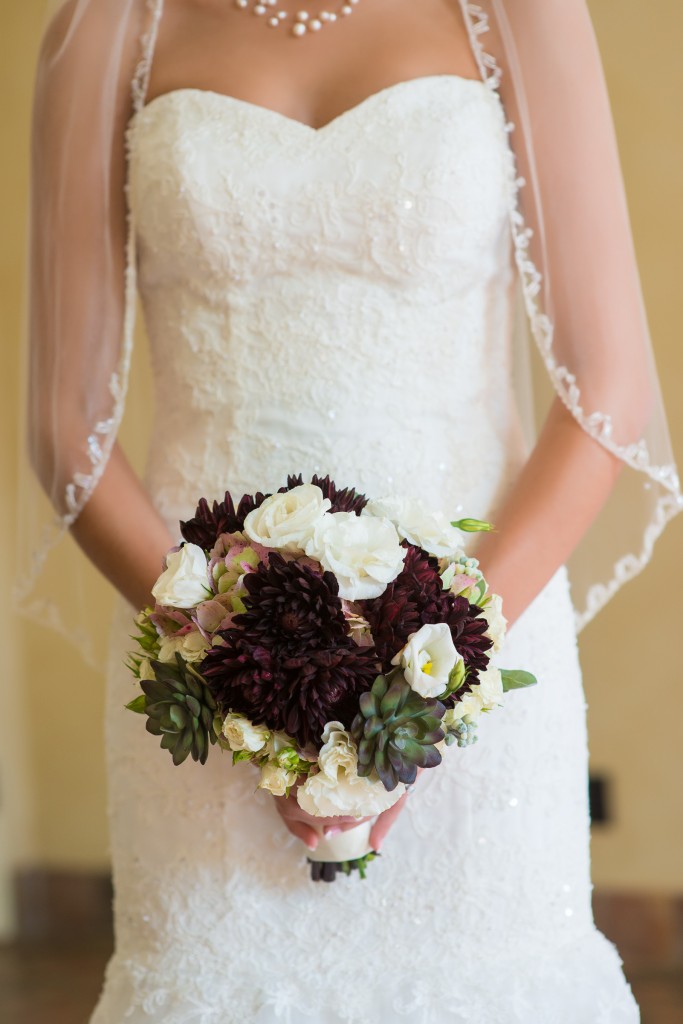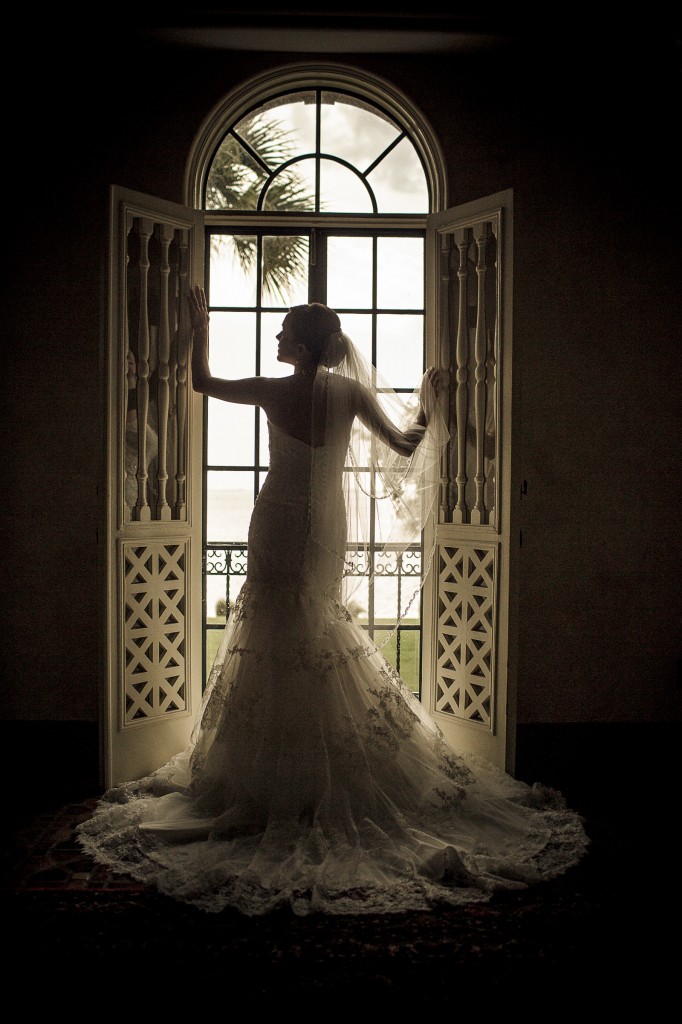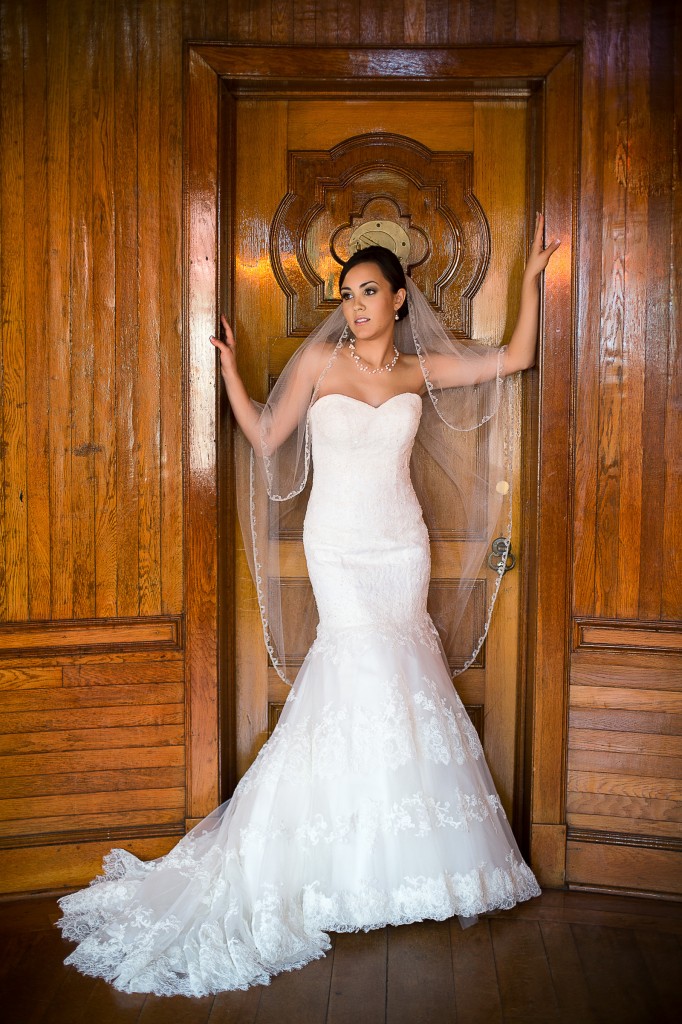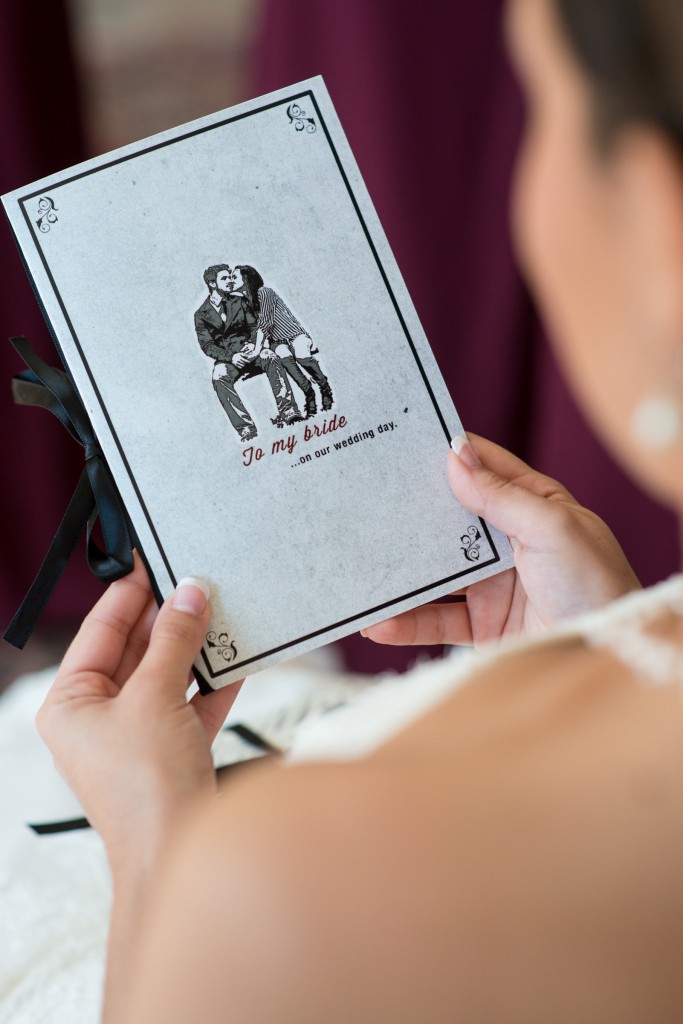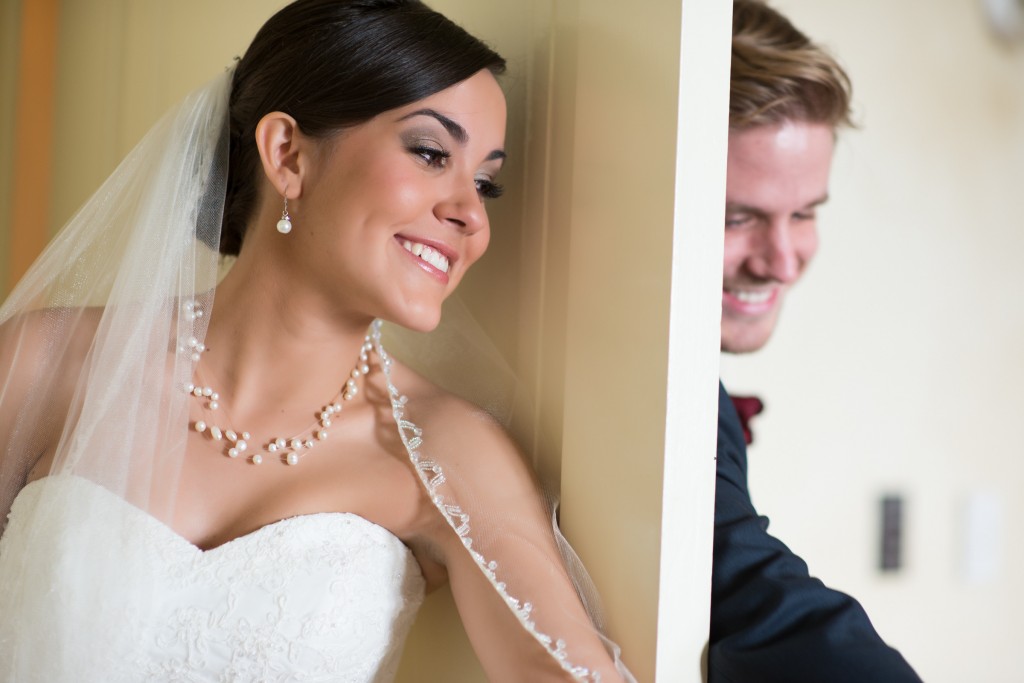 "We couldn't see each other, but were able to hold hands and pray together from opposite sides of the door." – The Bride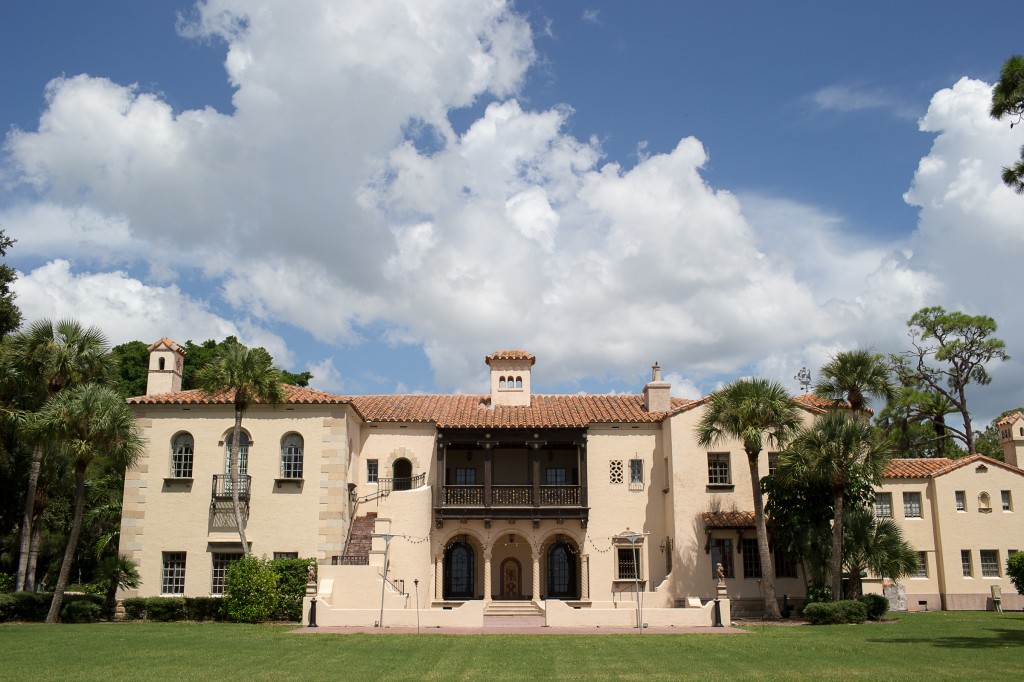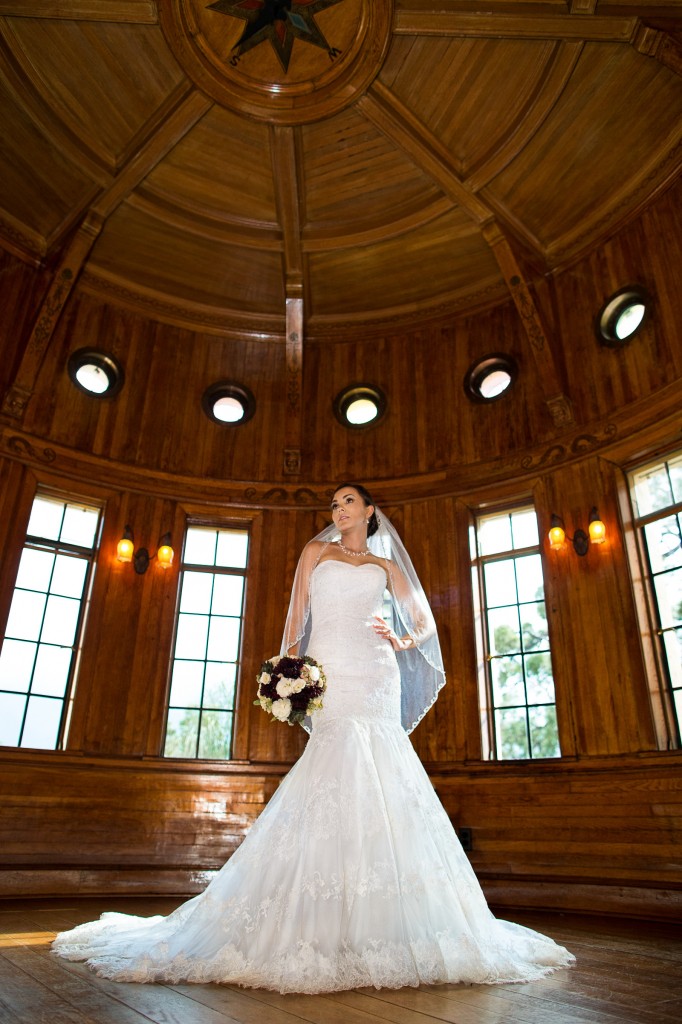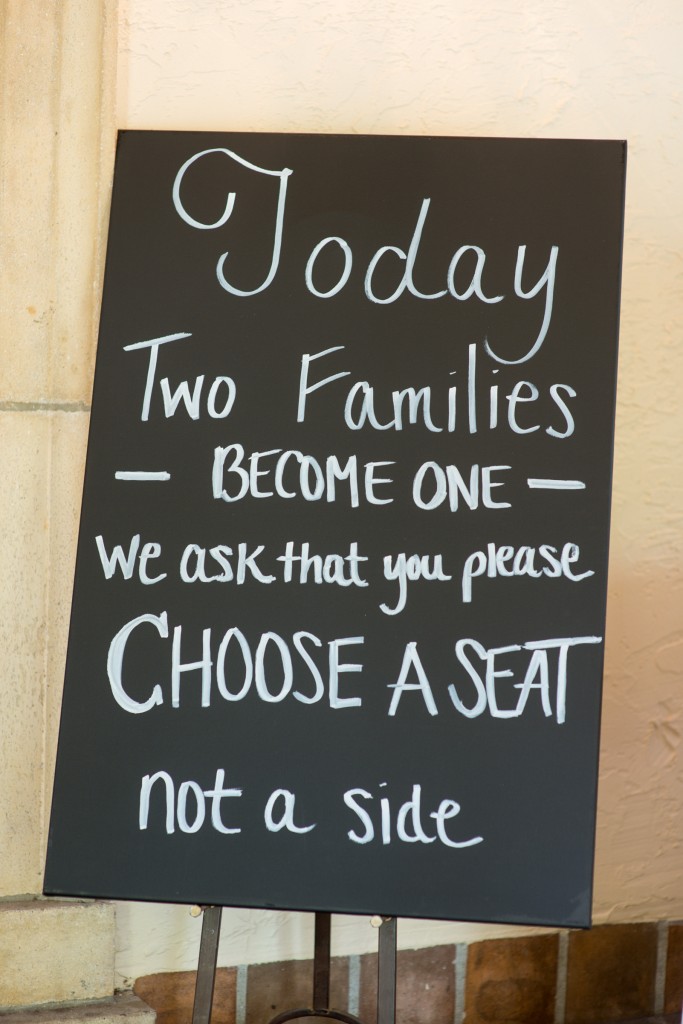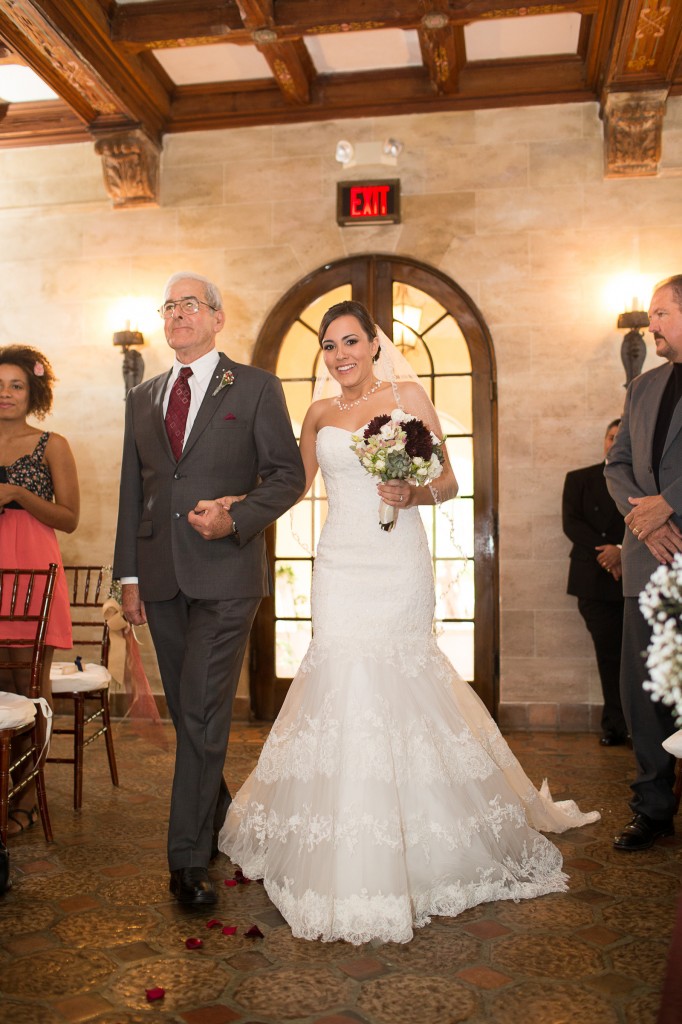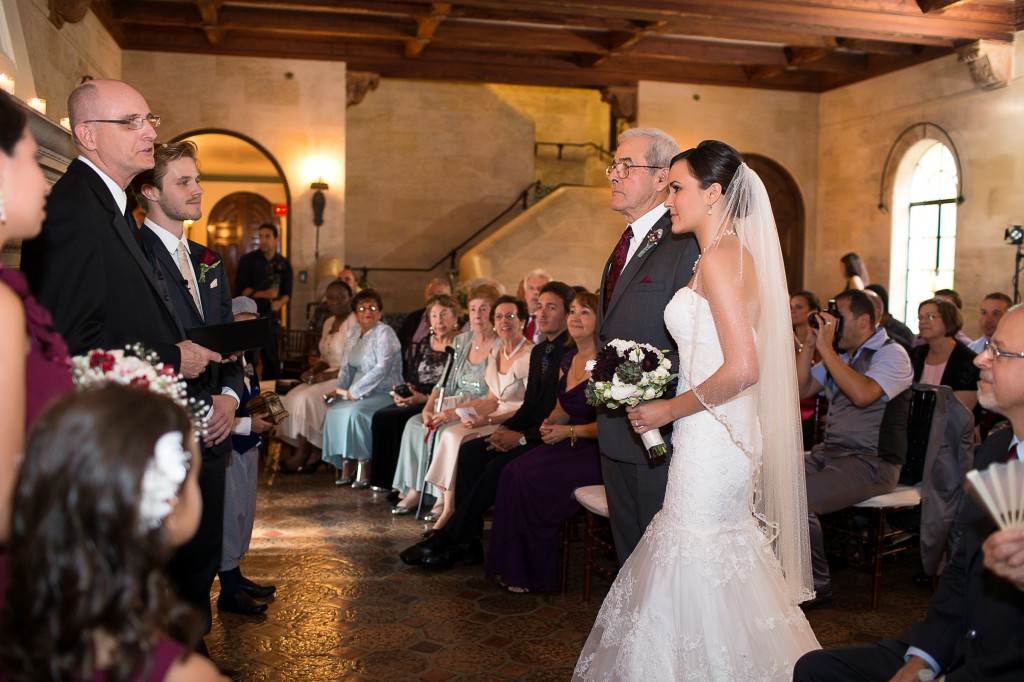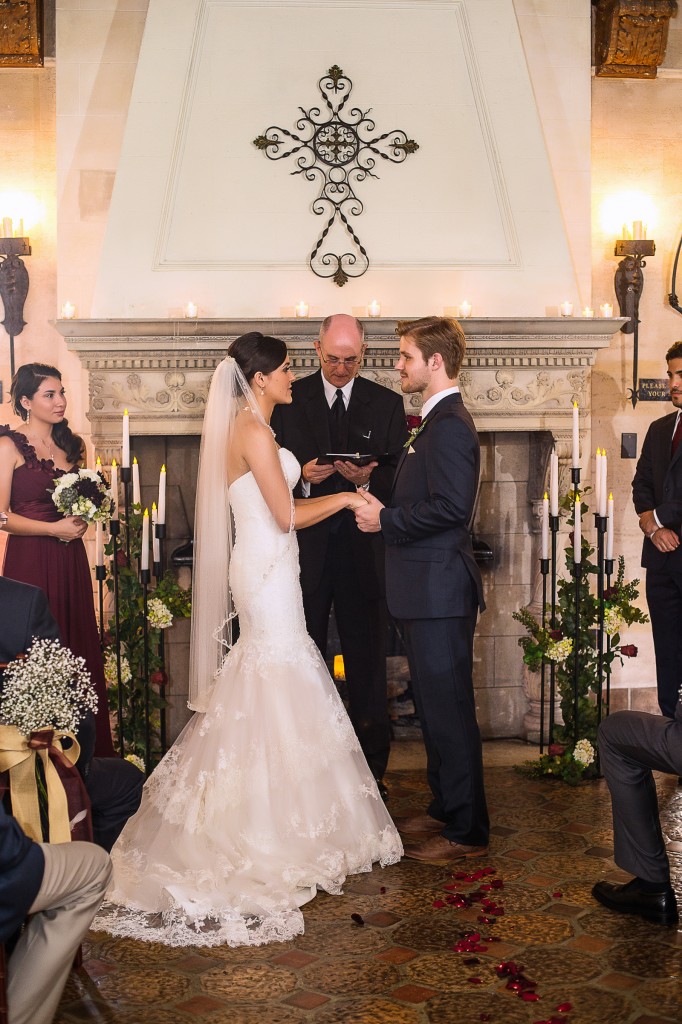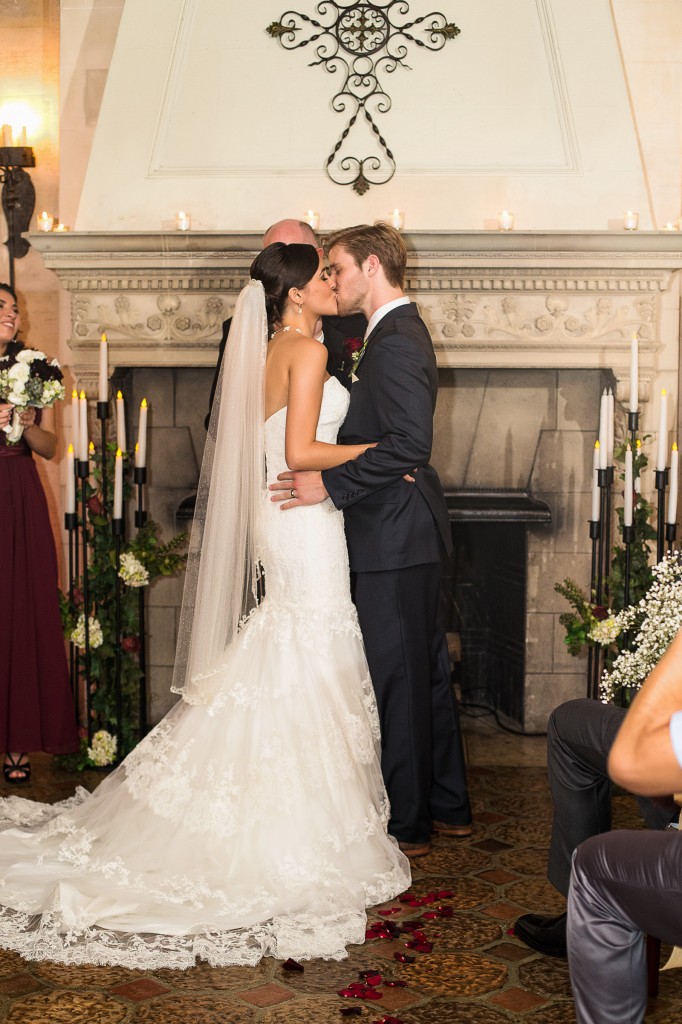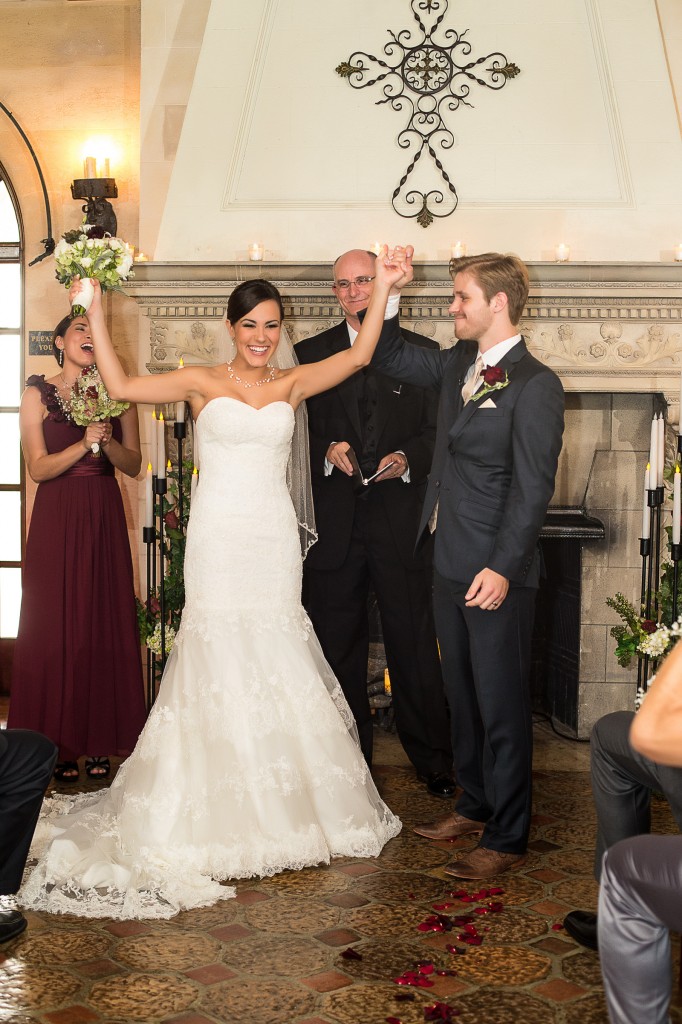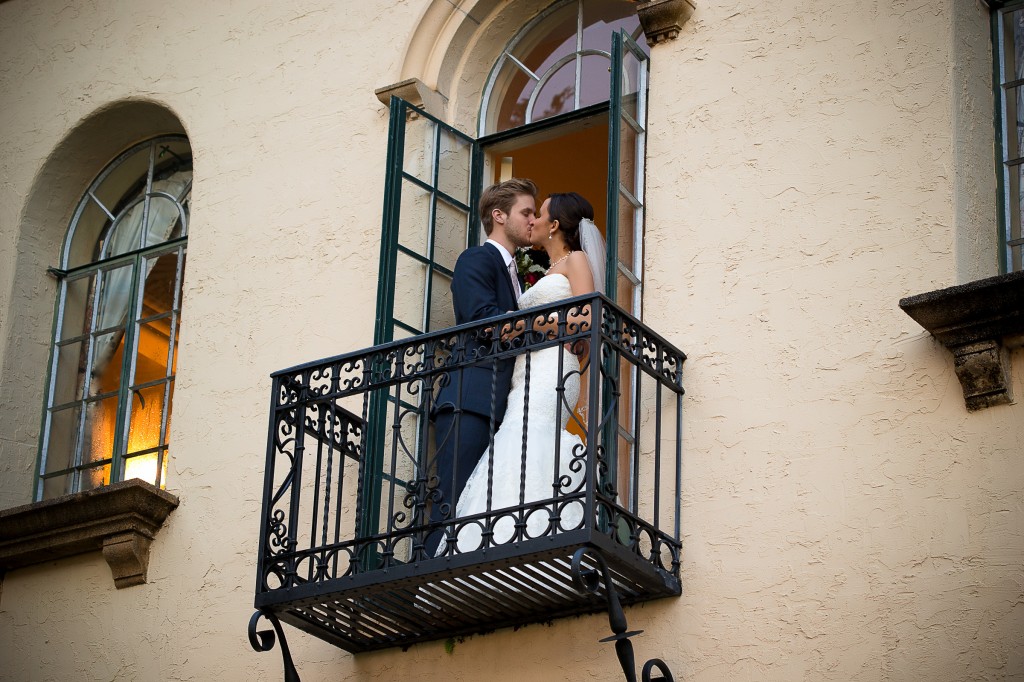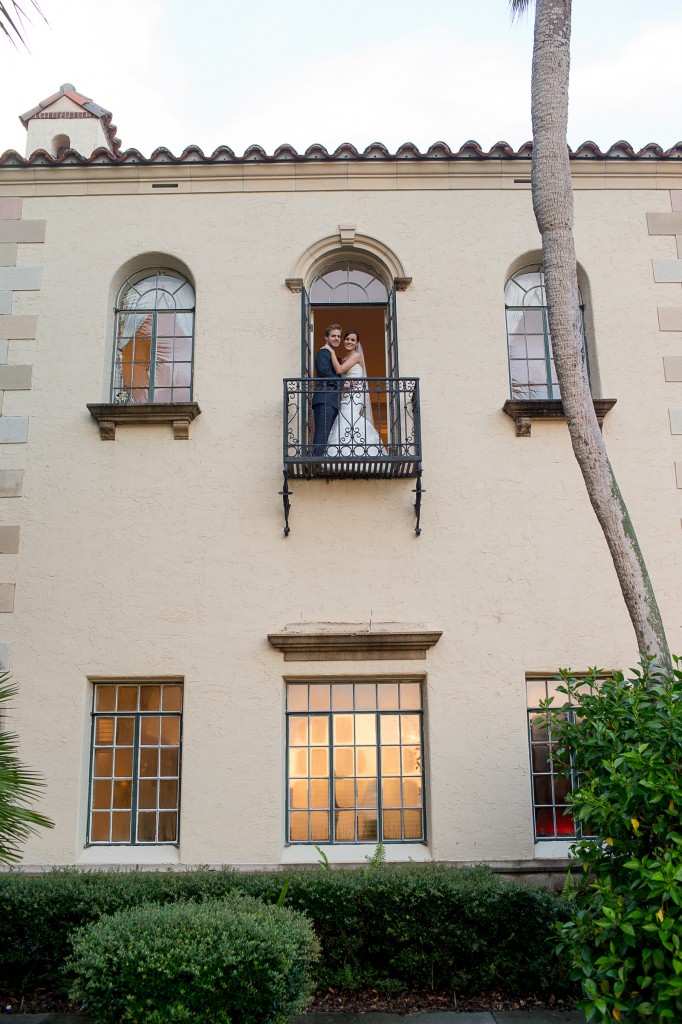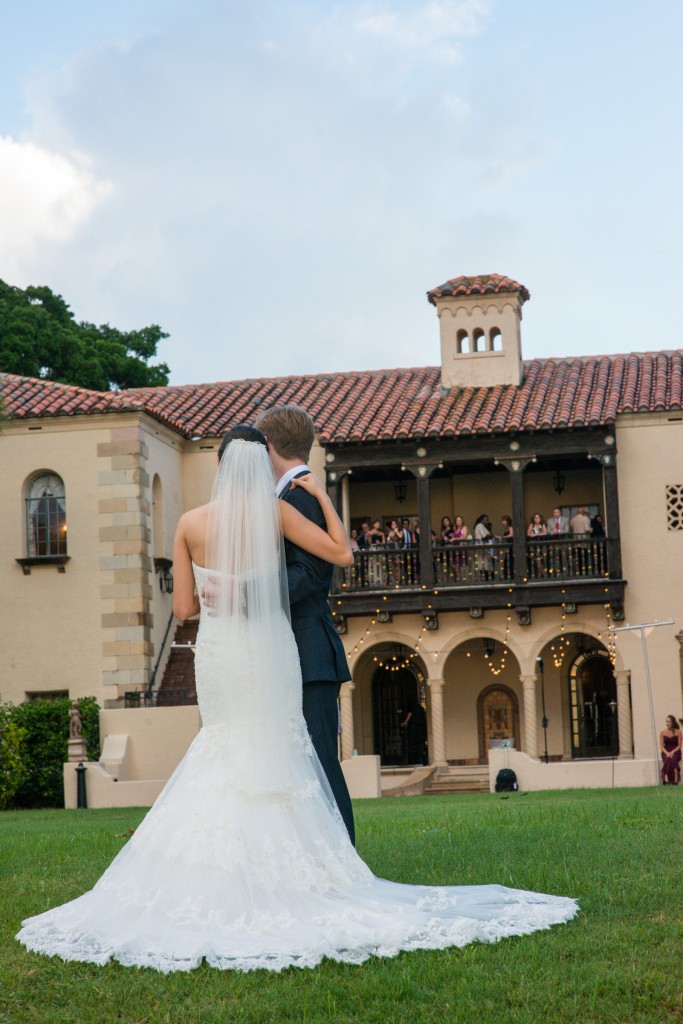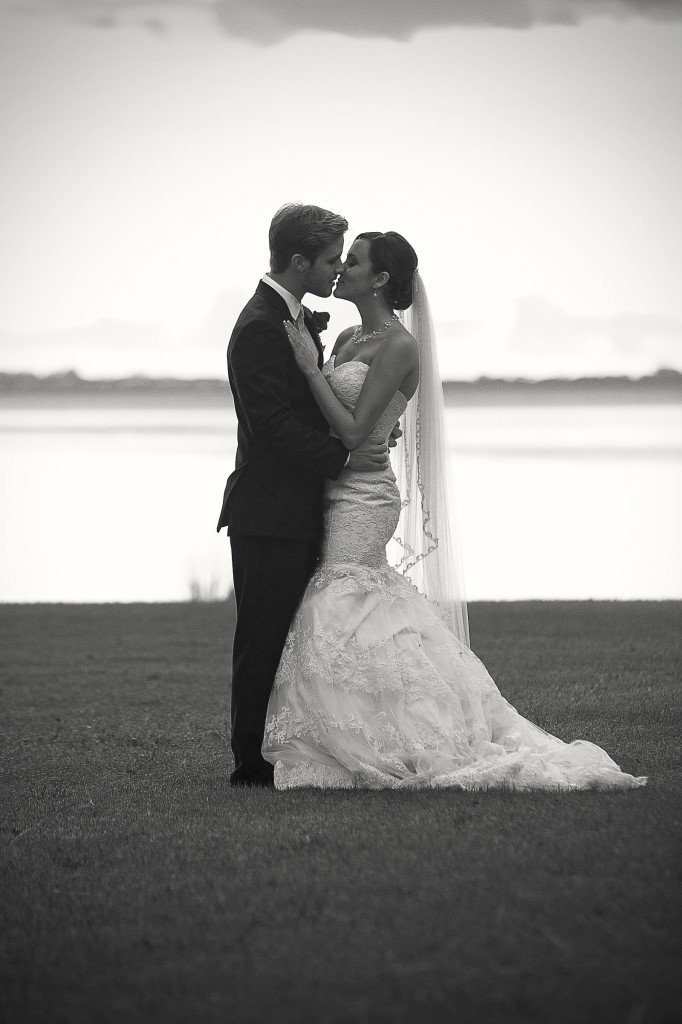 "The pictures speak for themselves. Jeff [of 

Jeff Mason Photography

] was the right mix of professional, skillful, and creative. He seemed to know exactly how to take our vision and make it a reality." – The Bride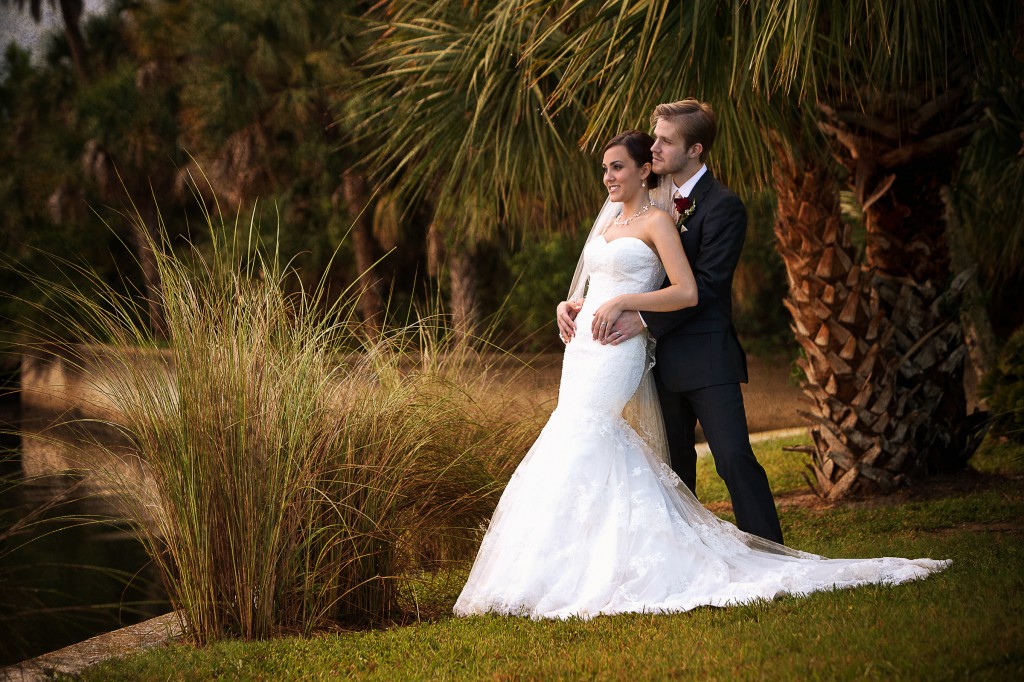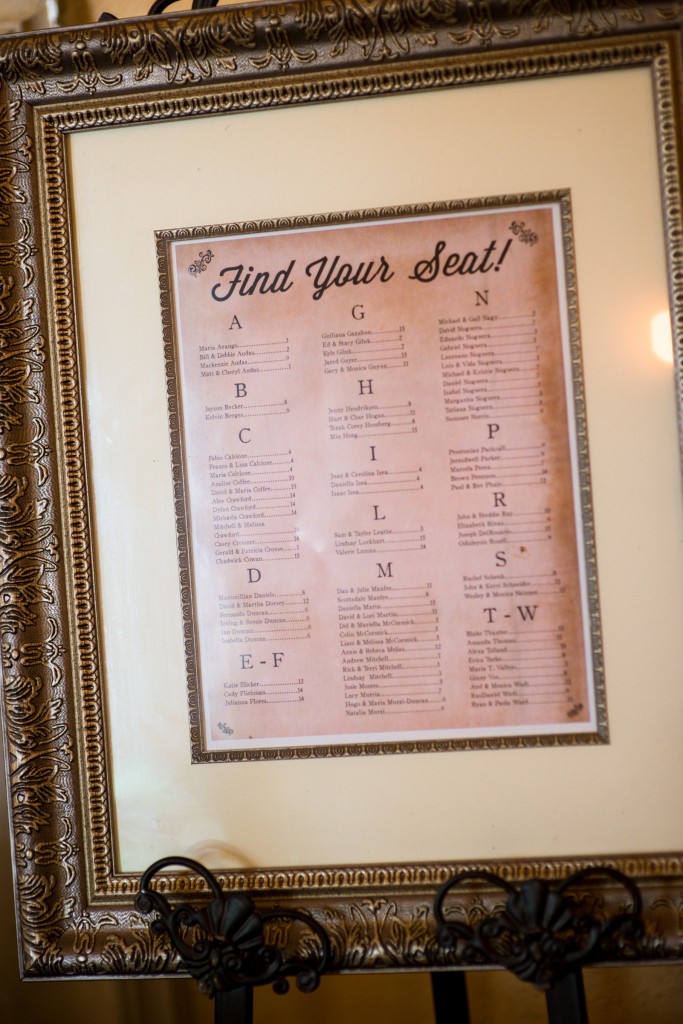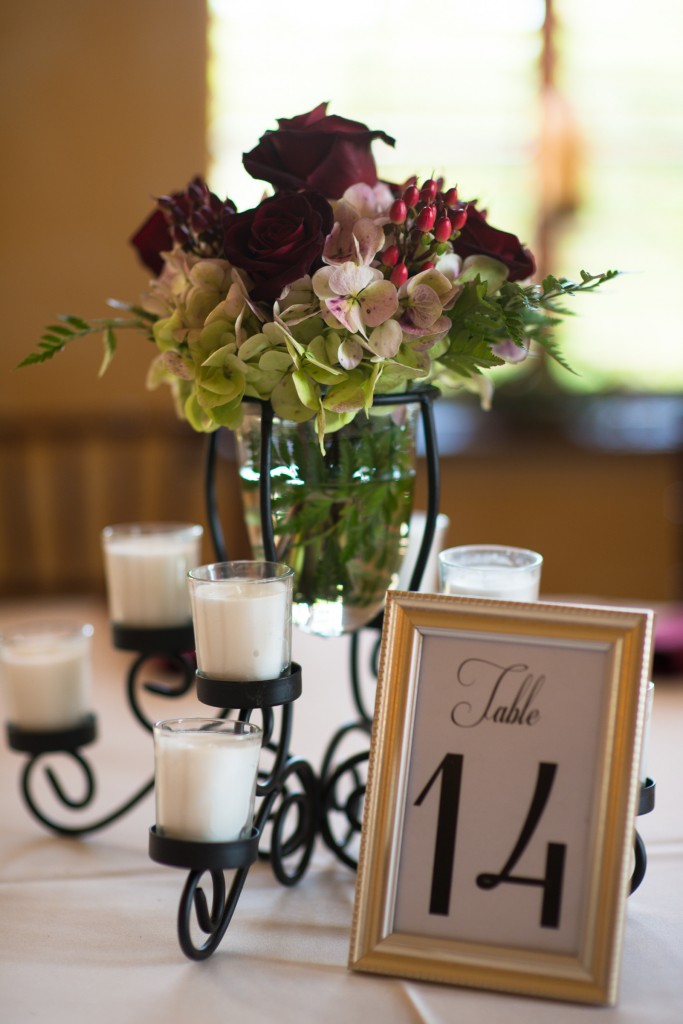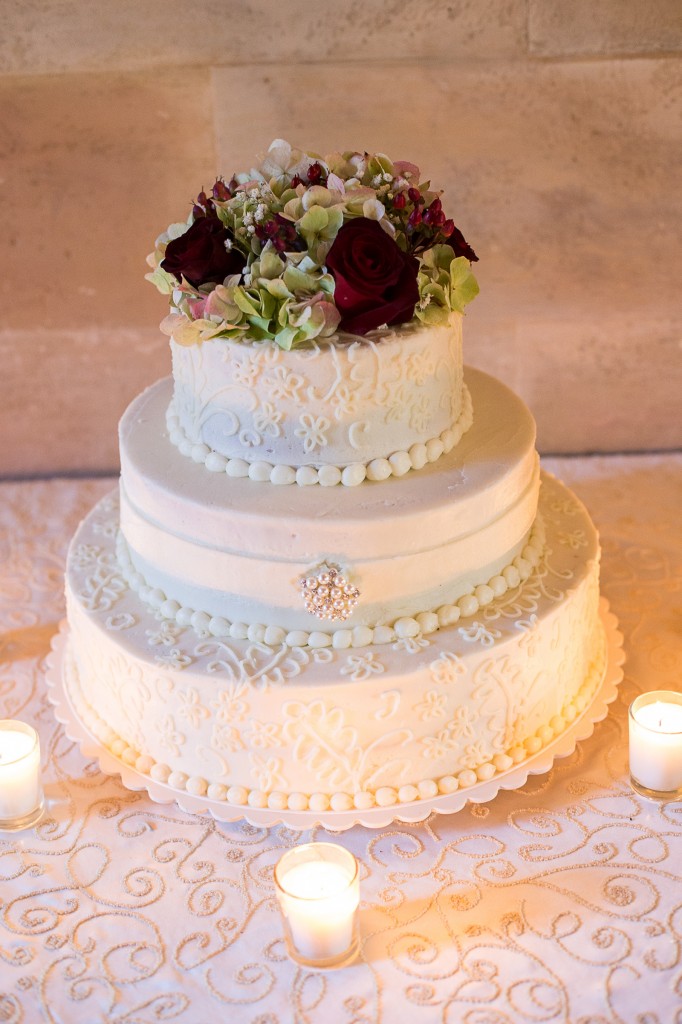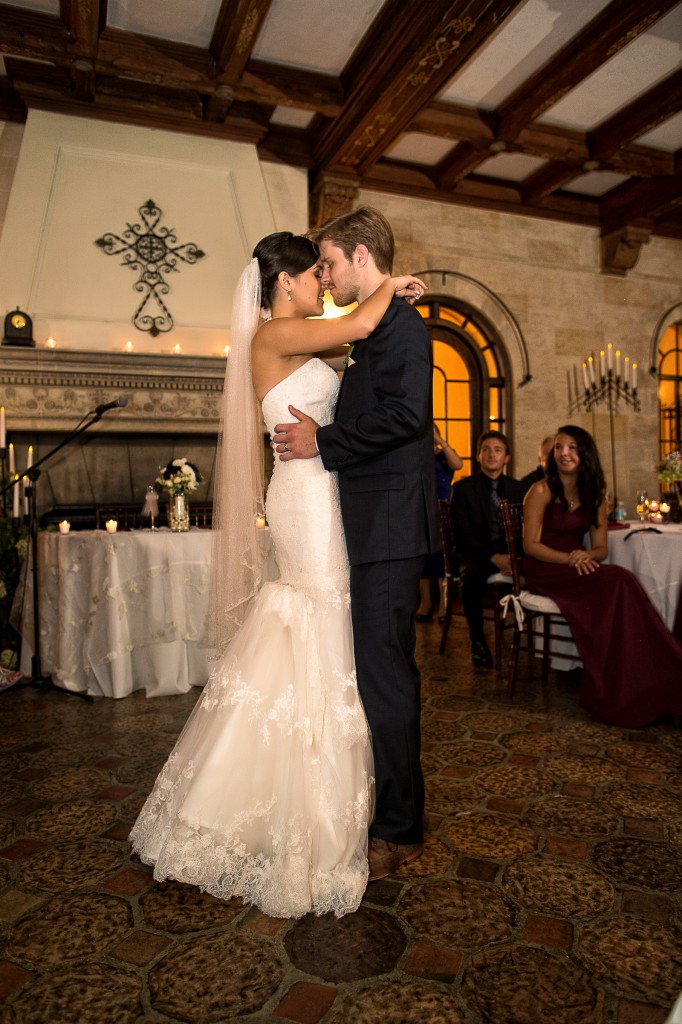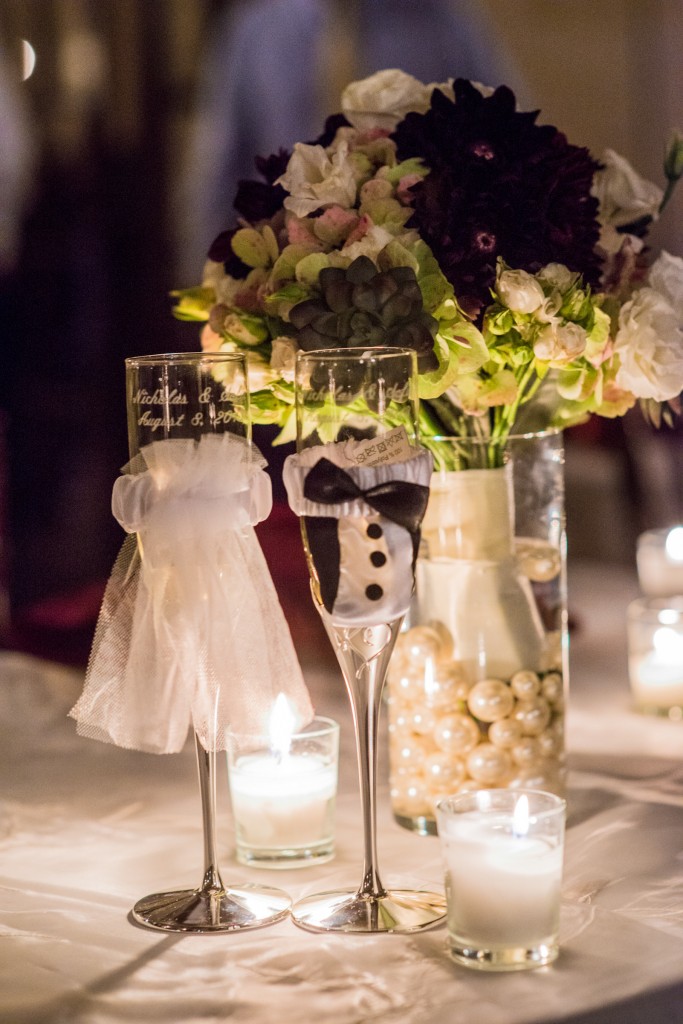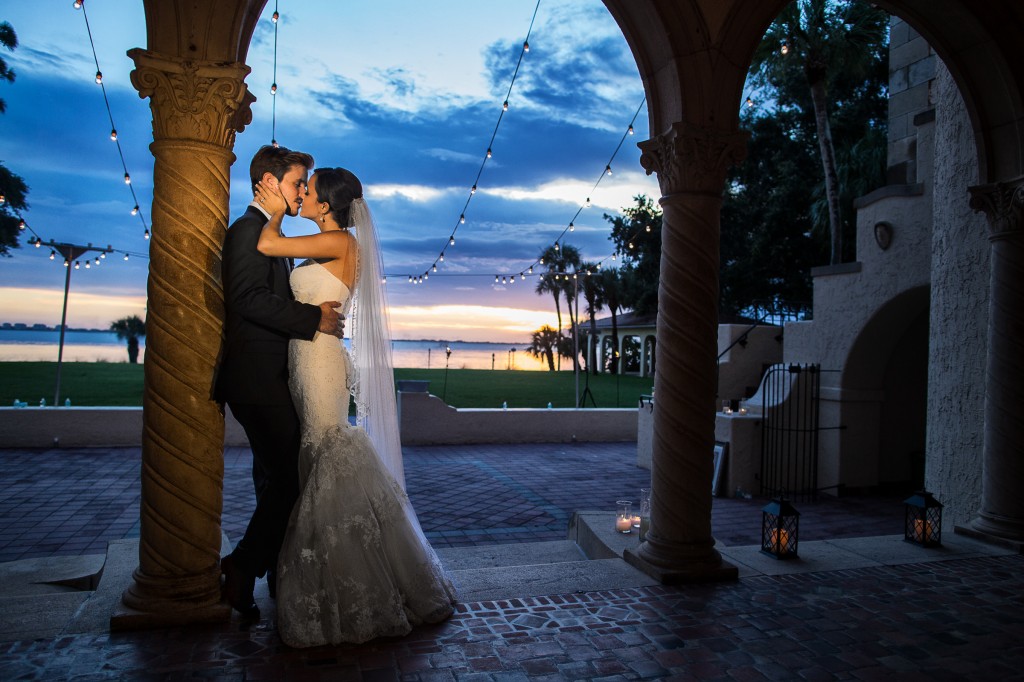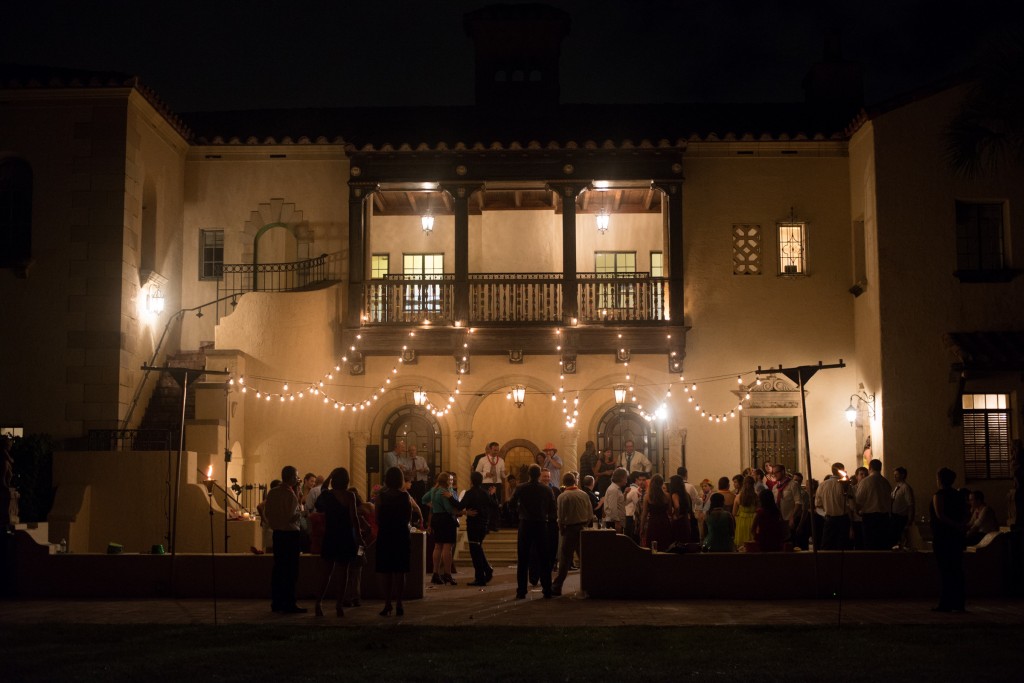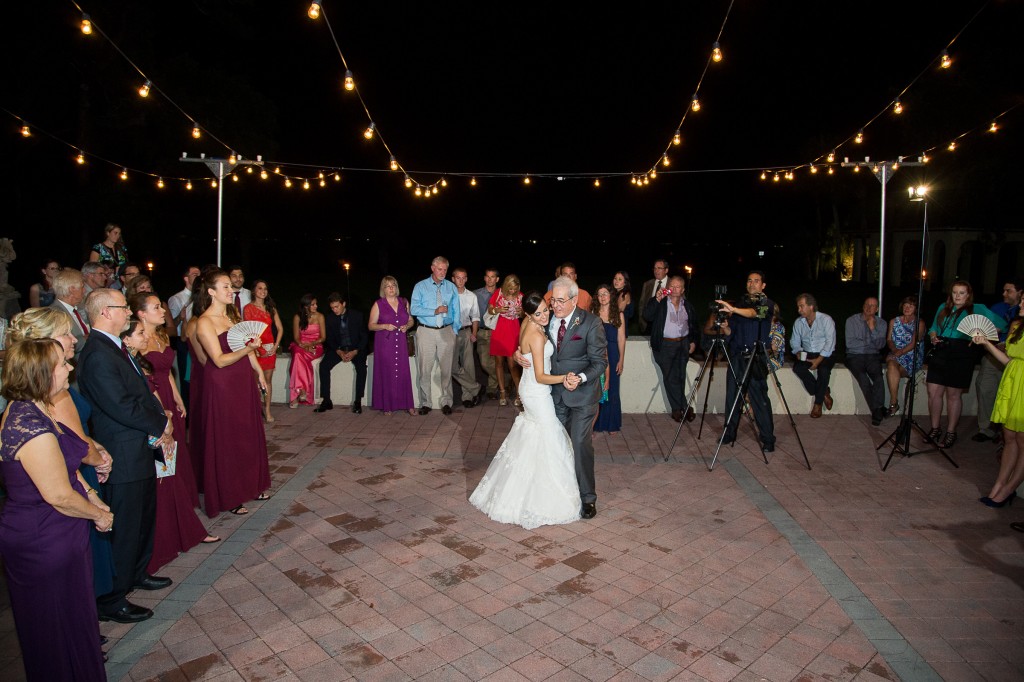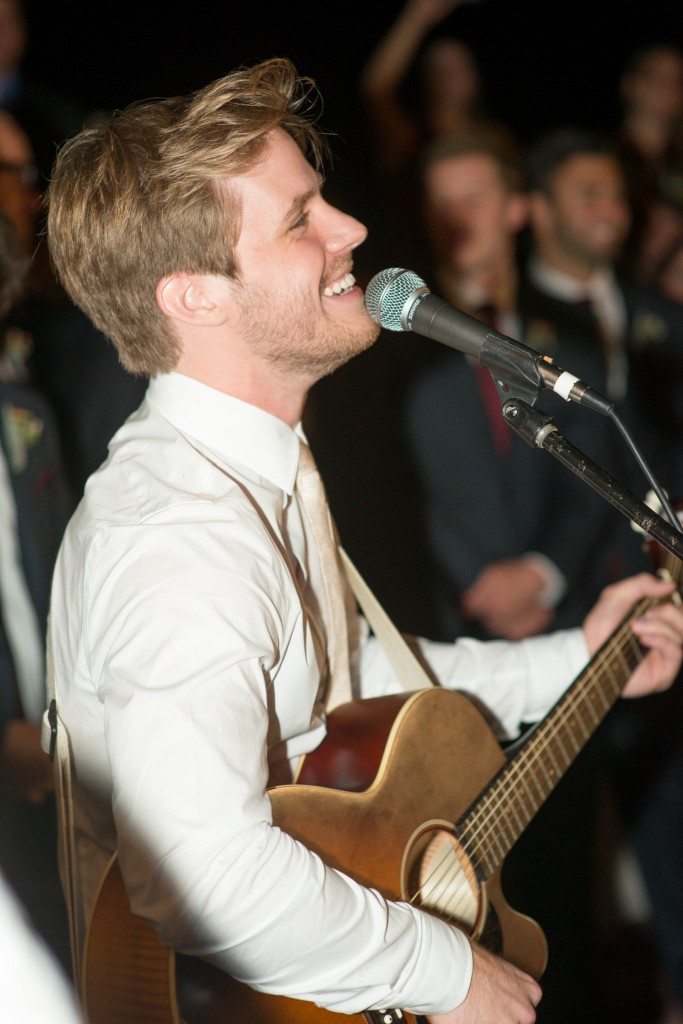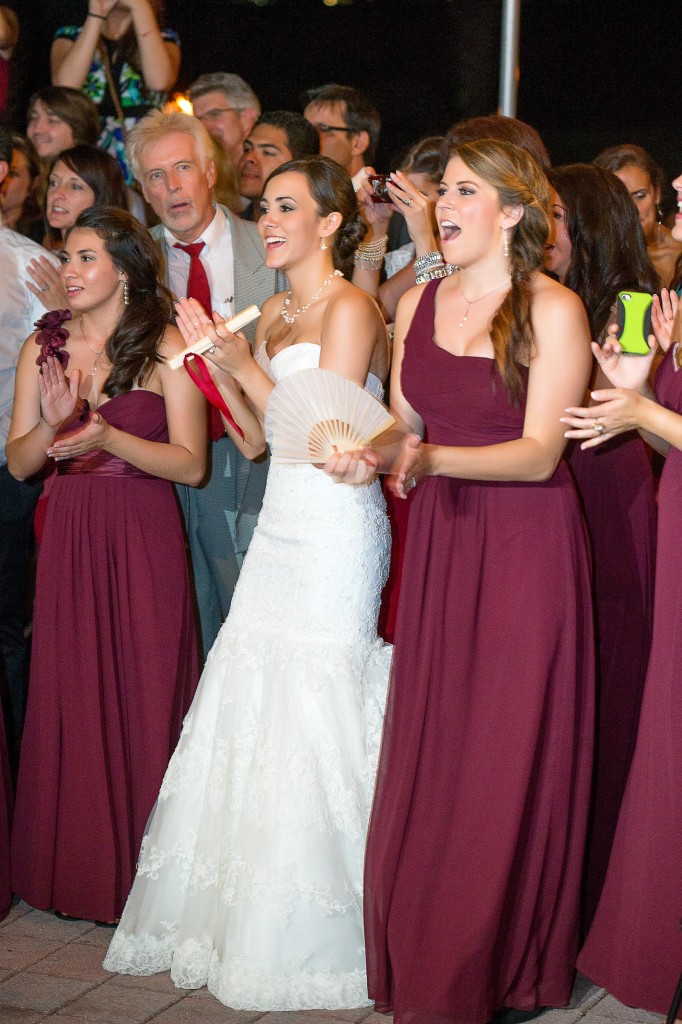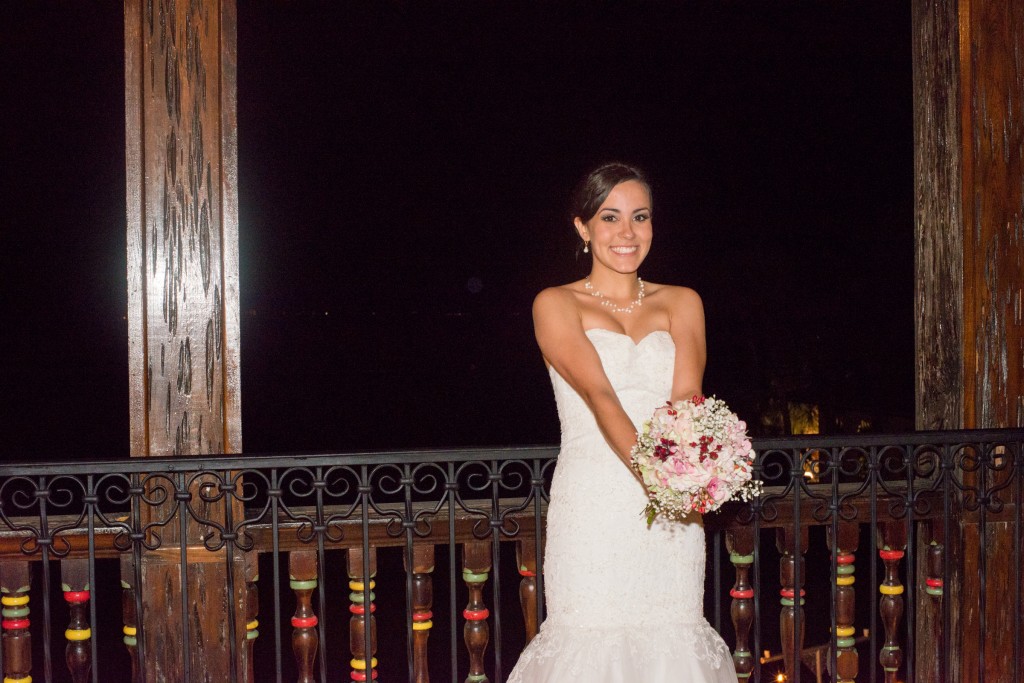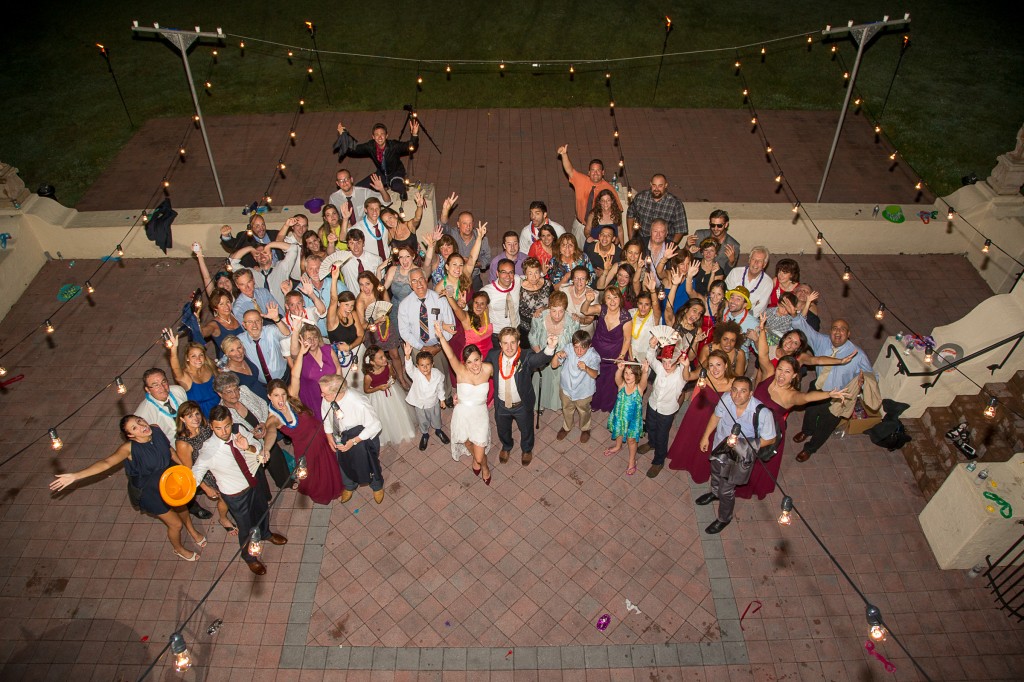 Nick&Sofia from MOVIE MAGIC PRODUCTIONS on Vimeo.
What advice would you give to other Tampa Bay Brides?
Spend more time preparing for your marriage than for your wedding. Find an older couple or pastor of your church and ask them to help you and your groom walk through premarital counseling together.
Secondly, before you plan/buy ANYTHING, sit down with your groom and write out the things you value in each other and your lives together (this requires compromise). I think planning a wedding can become so stressful and seem so huge that it takes on this life of its own. Keep things in perspective by reminding each other the reason why you're getting married: celebrating two becoming one. Then, proceed to plan a celebration that reflects those values and the order of their importance (this makes it easy to spend where you need to and save where you have to). Keep the main thing the main thing.
Thirdly, practically: get a coordinator. Someone hard-working and experienced.
Sarasota Wedding Venue: Powel Crosley Estate
Sarasota Wedding Photographer: Jeff Mason Photography
Sarasota Wedding Videographer Movie Magic Productions
Sarasota Wedding Planner: The Perfect Settings
Sarasota Wedding Officiant: Pastor Paul Phair from Oakwood Community Church
Sarasota Wedding Florals & Decor: The Perfect Settings
Sarasota Wedding Caterer: Affordable Catering
Sarasota Wedding Light & Chair Rental: US Tent Rental
Sarasota Wedding Cake: LaVerne Cluff, friend of couple
Sarasota Wedding DJ: Dwayne Bennett, friend of the couple
Sarasota Wedding Invitations: Wedding Paper Divas
Sarasota Wedding Dress: The Perfect Dress – Essence of Australia
Sarasota Bridesmaid Dresses: Bill Levkoff
Sarasota Wedding Hair & Makeup: Stephanie McDaniel
Sarasota Groomsmen Suits: Jos. A Bank at International Mall