With Anne working over 80 hours a week as a surgical resident and John living in a neighboring state, you would think the odds were against the pair finding each other. However, a blind date a little over five years ago brought the two together. "We had little time to spend with each other during the week, and so our relationship grew on the phone and we made up for lost time on the weekends," Anne explained.
Their relationship survived the long distance hurdle as John proposed on Memorial Day of last year and then relocated with Anne to Fairbanks, Alaska just a few months later.
Since they had family all over the country, the couple decided to hold a Tampa destination wedding. "The city offered activities and sights outside our wedding, and my in-laws lived in the area," Anne said.
Navy & Pink Tampa Destination Wedding – The Florida Aquarium
The bride wanted a unique Tampa wedding venue and had started her search before John had even popped the question. "I came up with the idea of an Aquarium fairly early on. John grew up near the ocean and loves marine wildlife; it is a huge part of who he is. I love the ocean nearly as much," Anne shared. "I was so excited when I found the Florida Aquarium. I loved the fact our reception would be held in a room with the fish, the beer selection was good (my husband is a beer nerd), and the prices were not only in our budget, but what I wanted to spend."
The catering was provided in-house. Guests dined on penne primavera pasta salad, herb-crusted top round of beef and boursin mashed potatoes. "My husband and I consider ourselves foodies, and I was a bit worried since it wasn't attached to a restaurant. I was pleasantly surprised with the options and variety. They were able to incorporate kids meals, vegetarian meals, and gluten free meals without a problem. I thought the food was very good." Anne said.
Anne and John incorporated their wedding guests by gathering pictures of their family and friends on their own wedding days and putting their wedding dates on their escort cards. "It was fun to watch people try to figure out who was who. In particular watching John's grandparents look for their own wedding photo. His grandfather let out a great chuckle," Anne reminisced.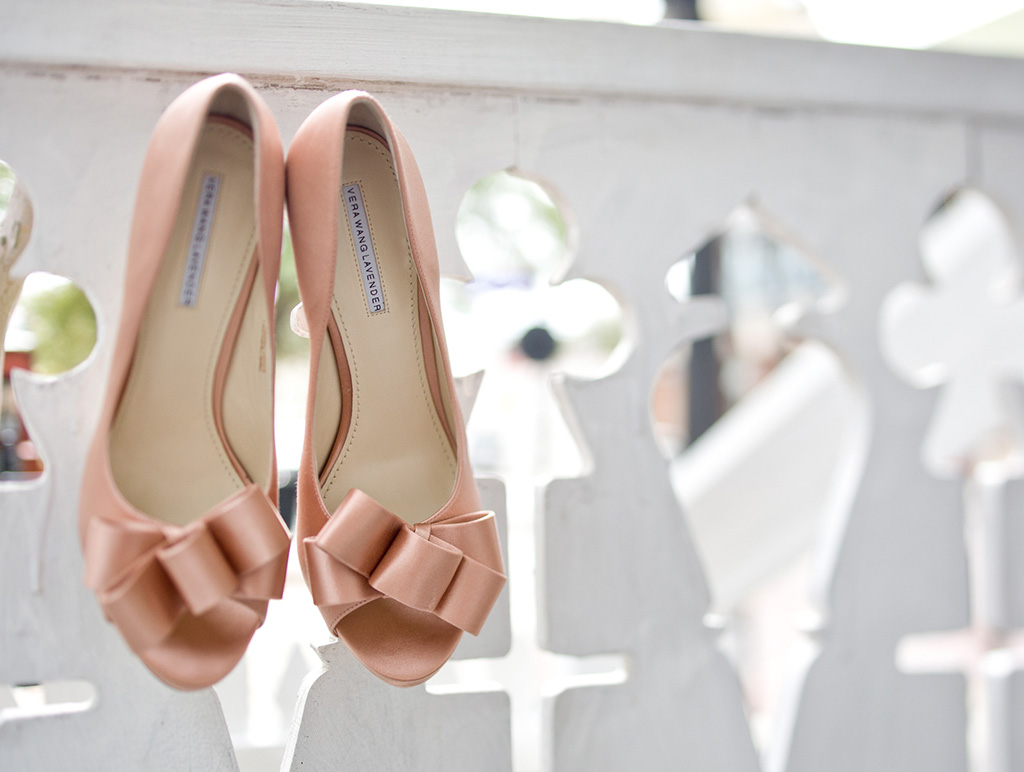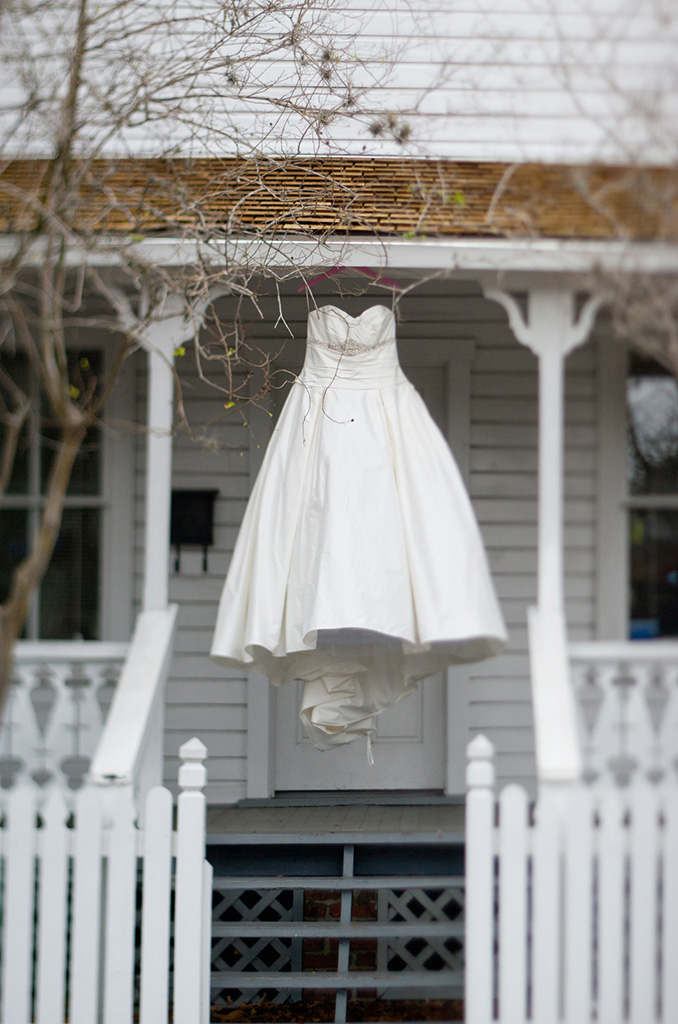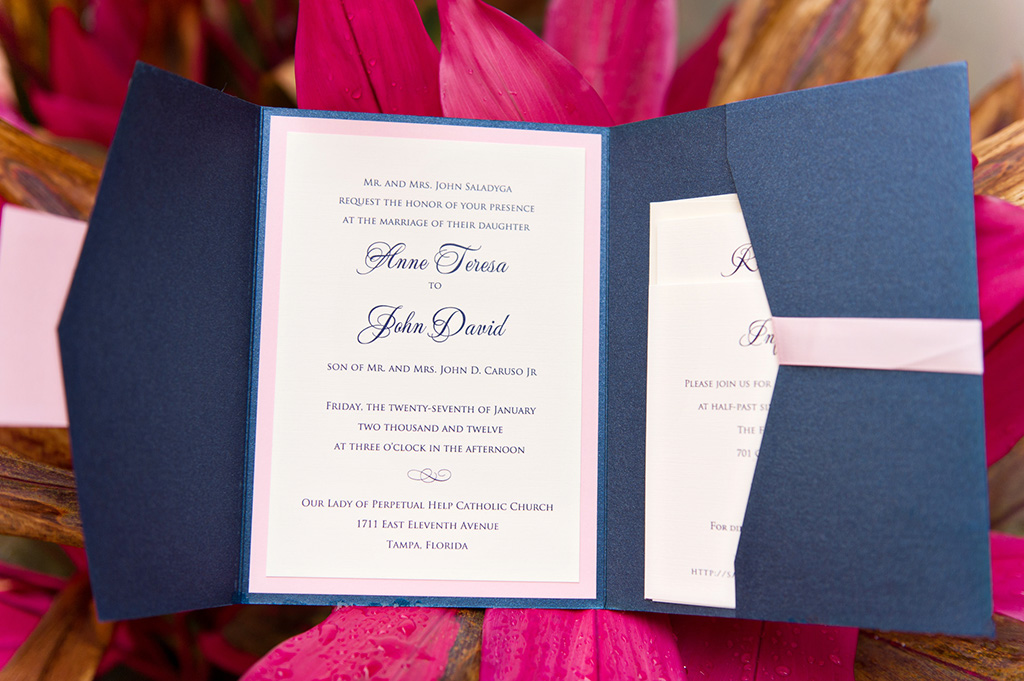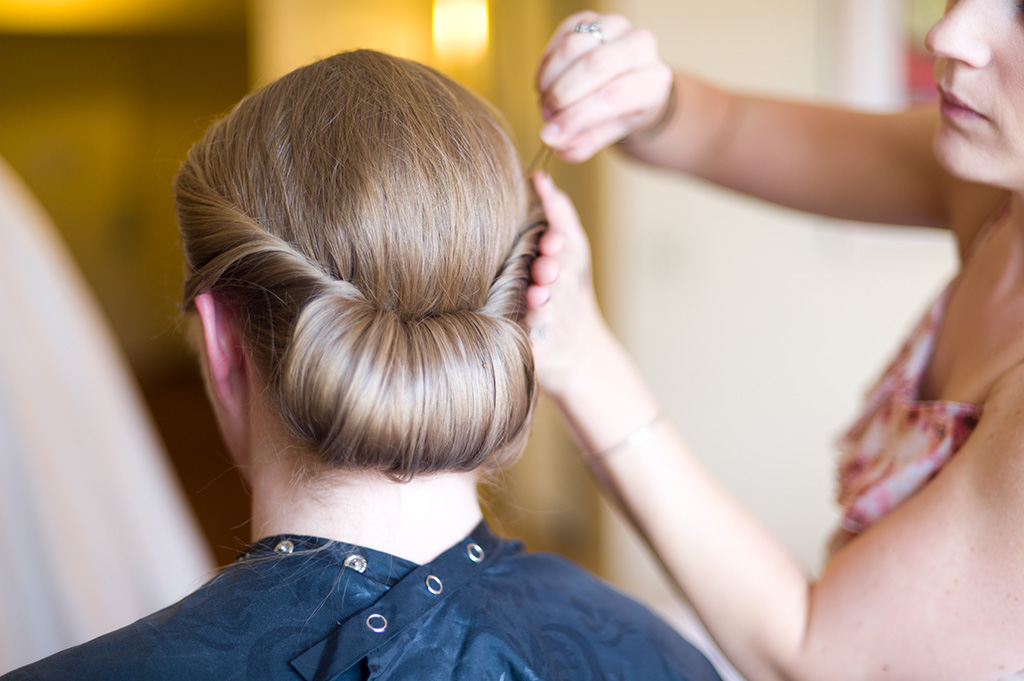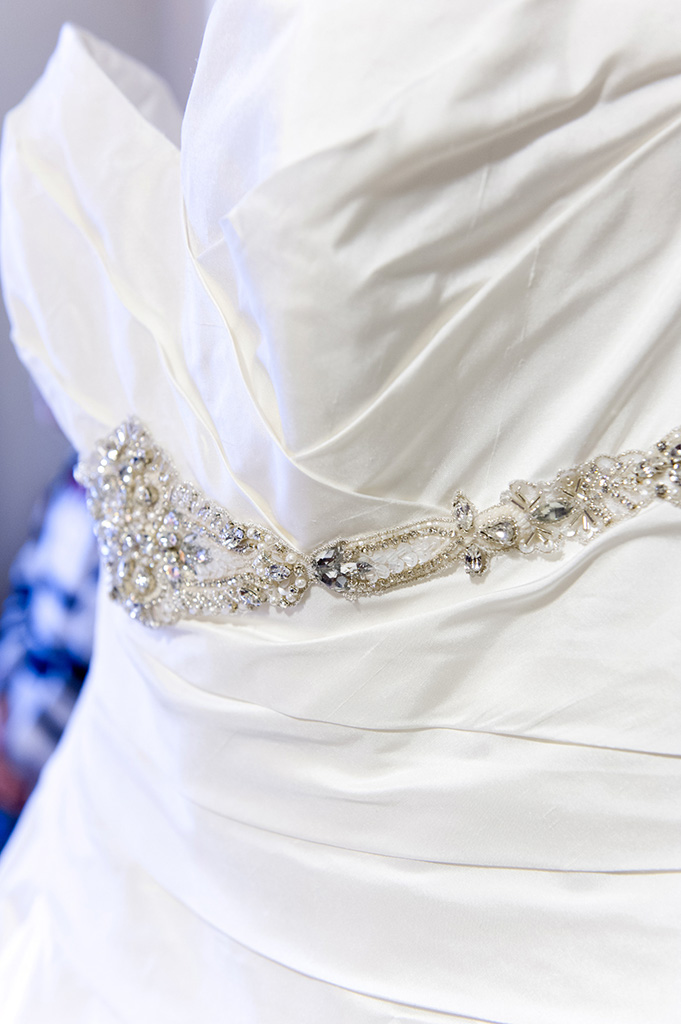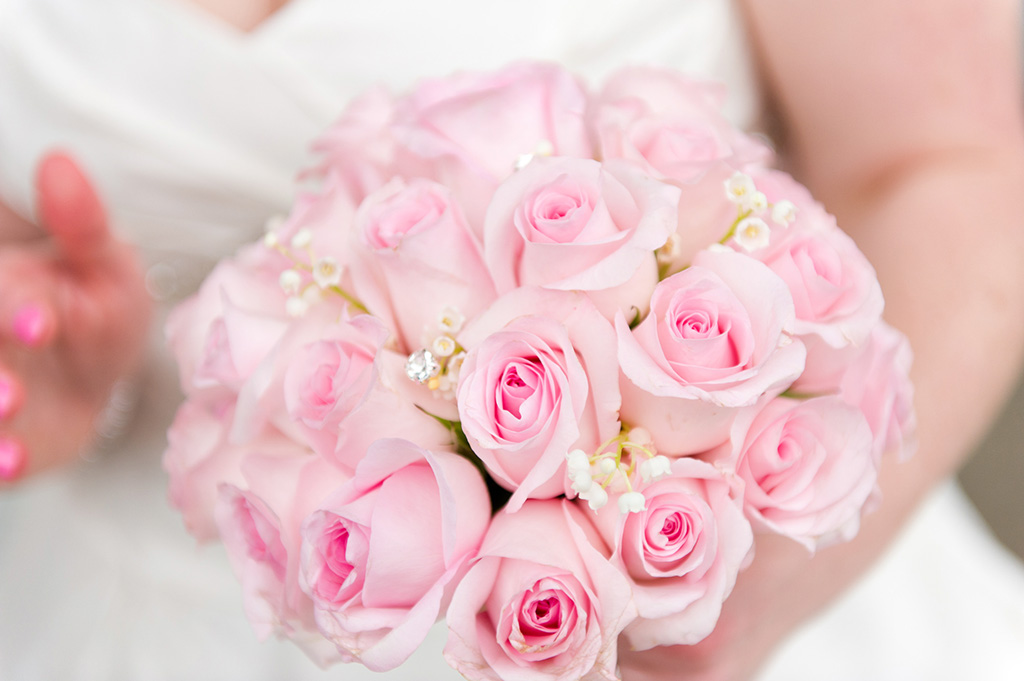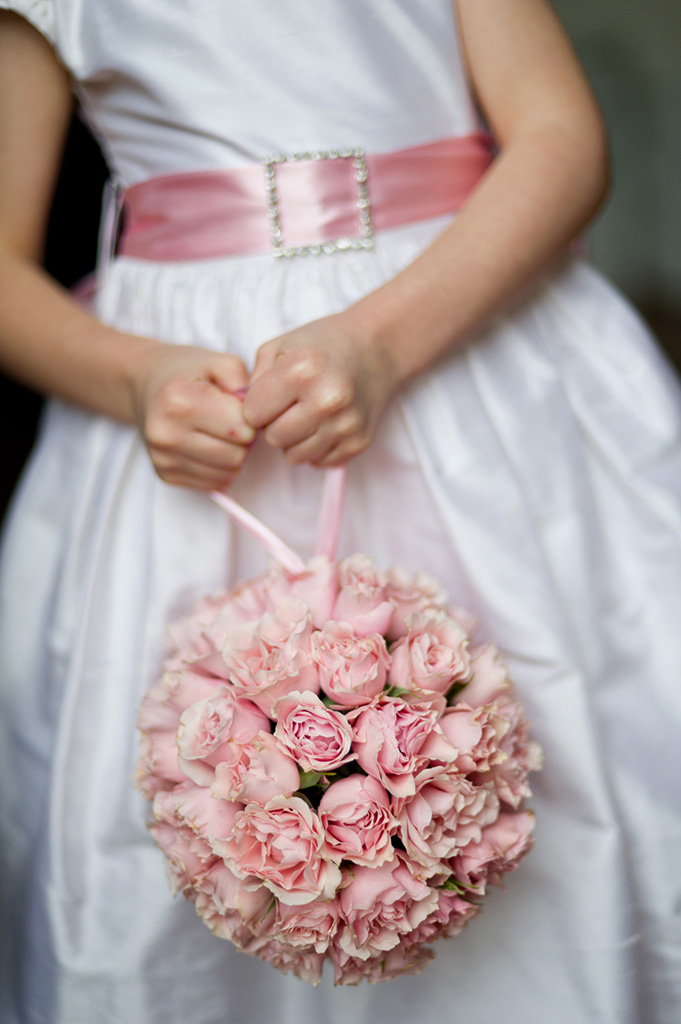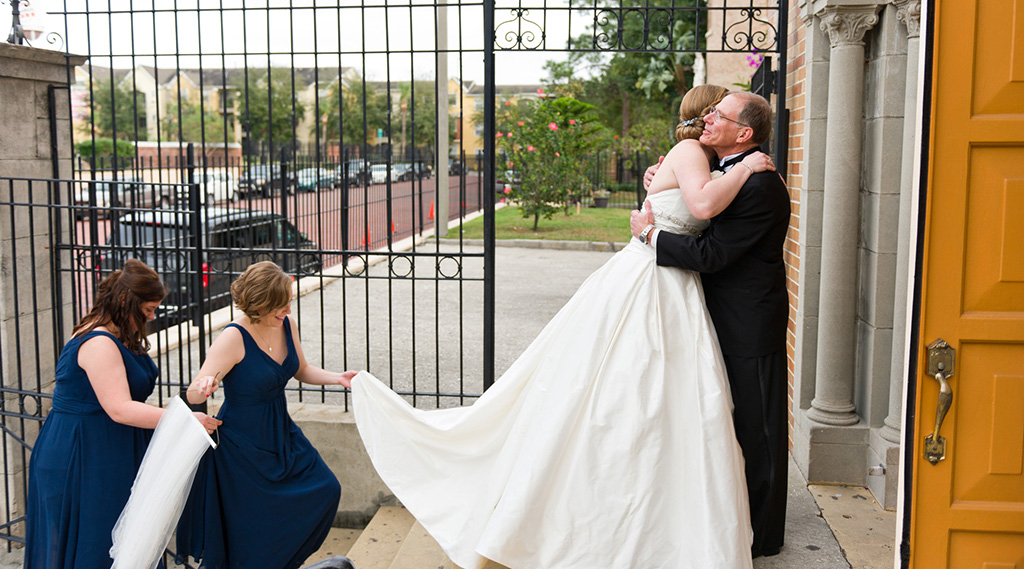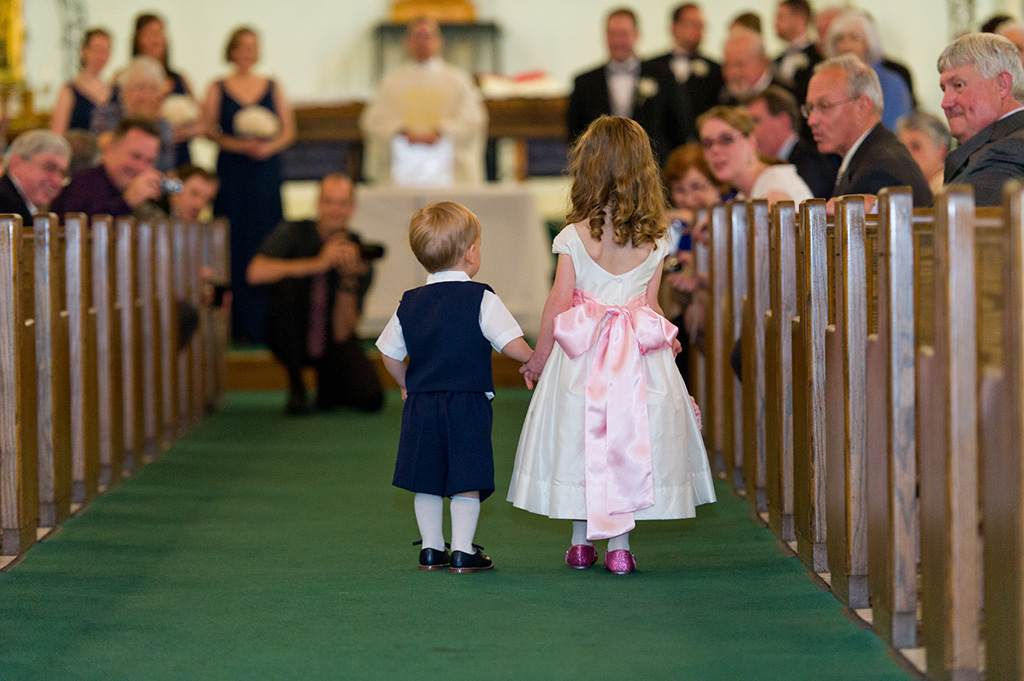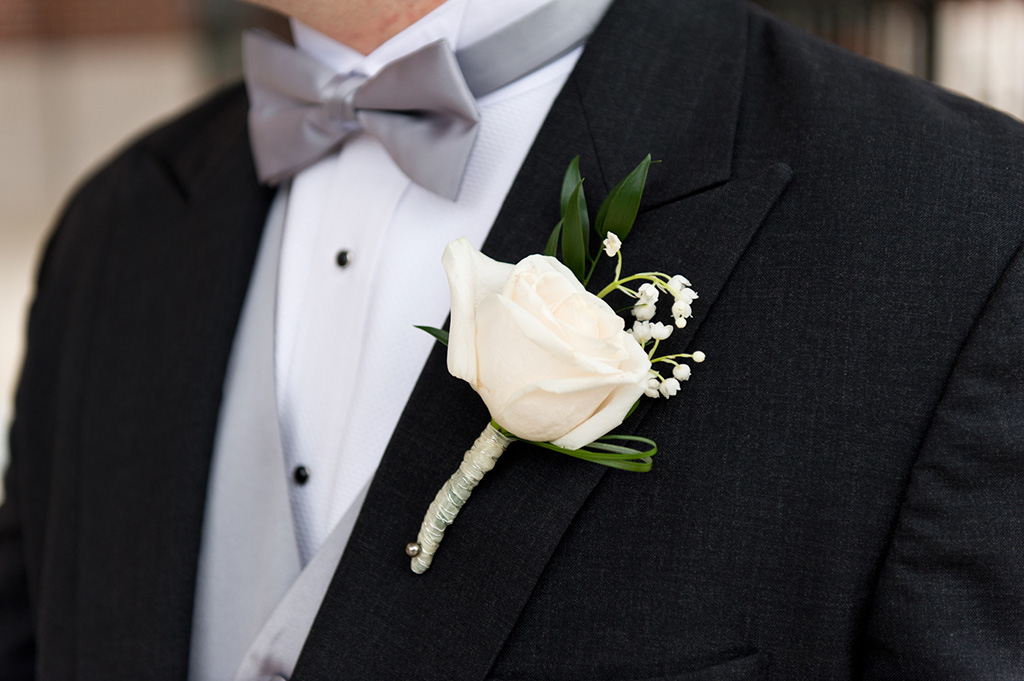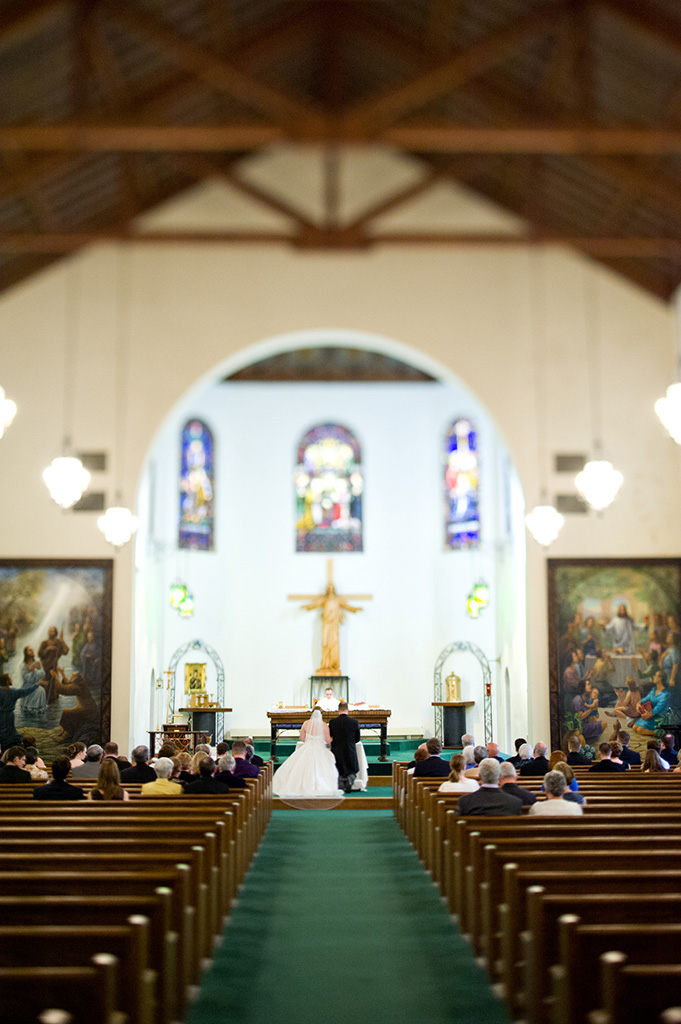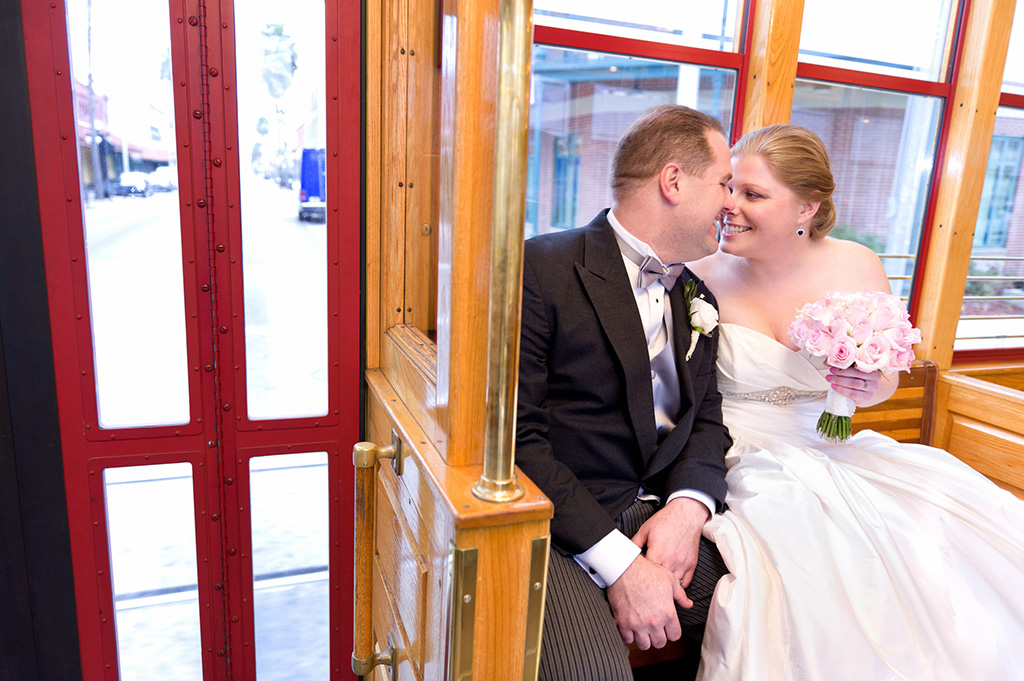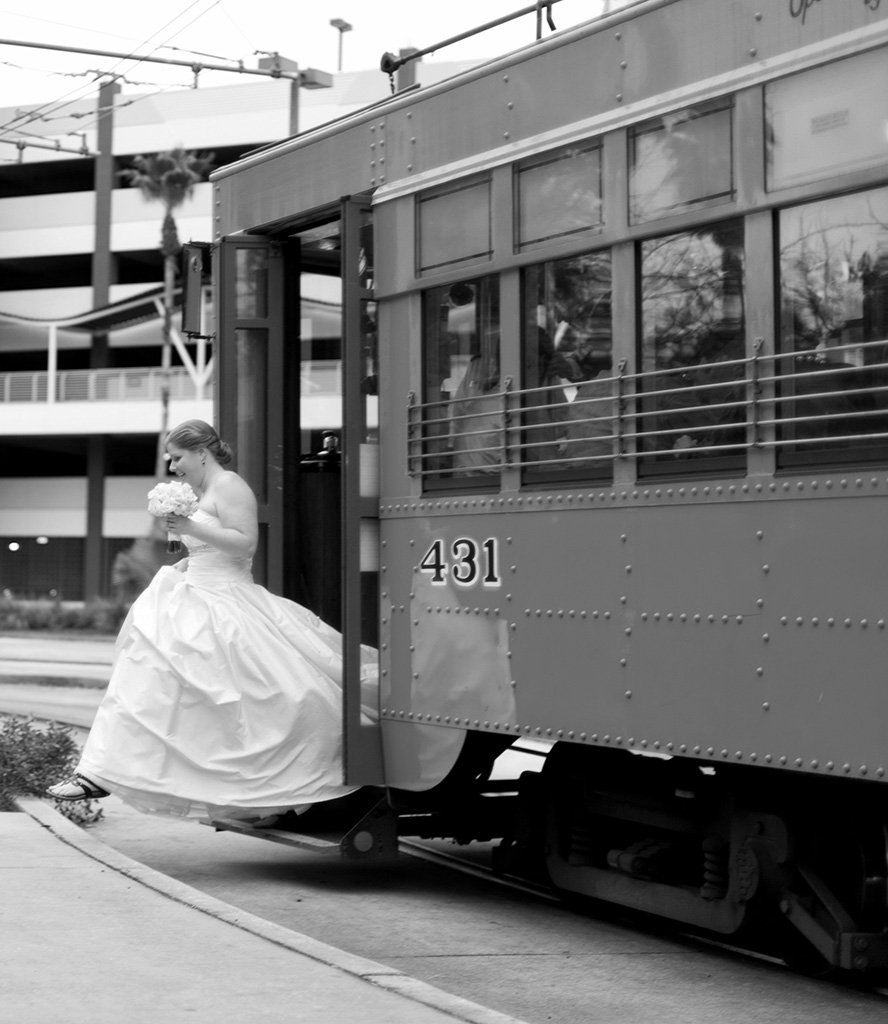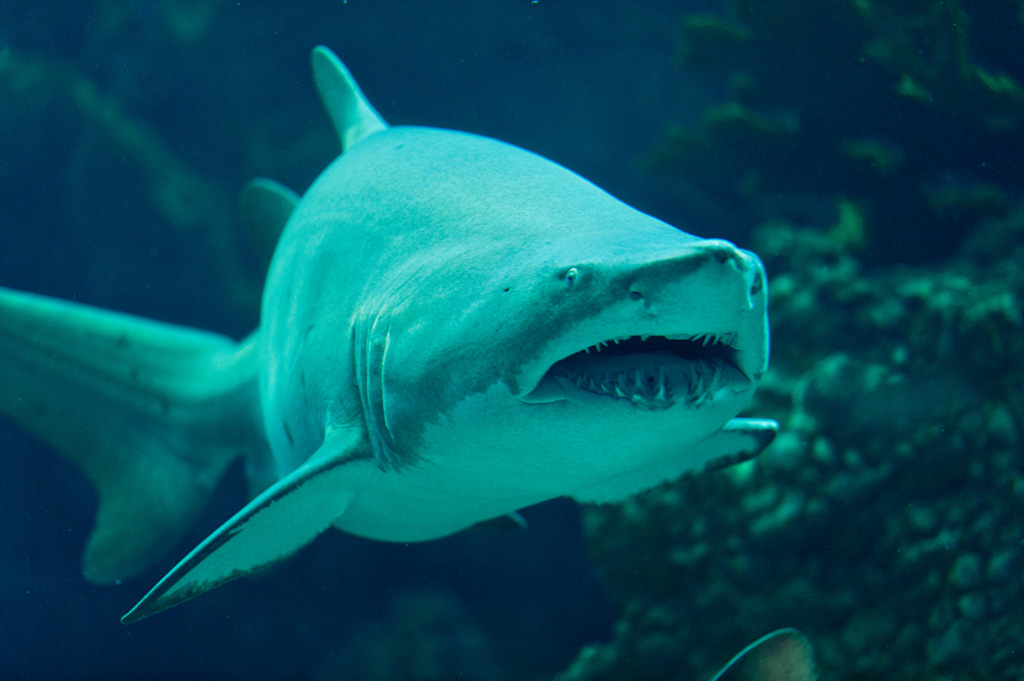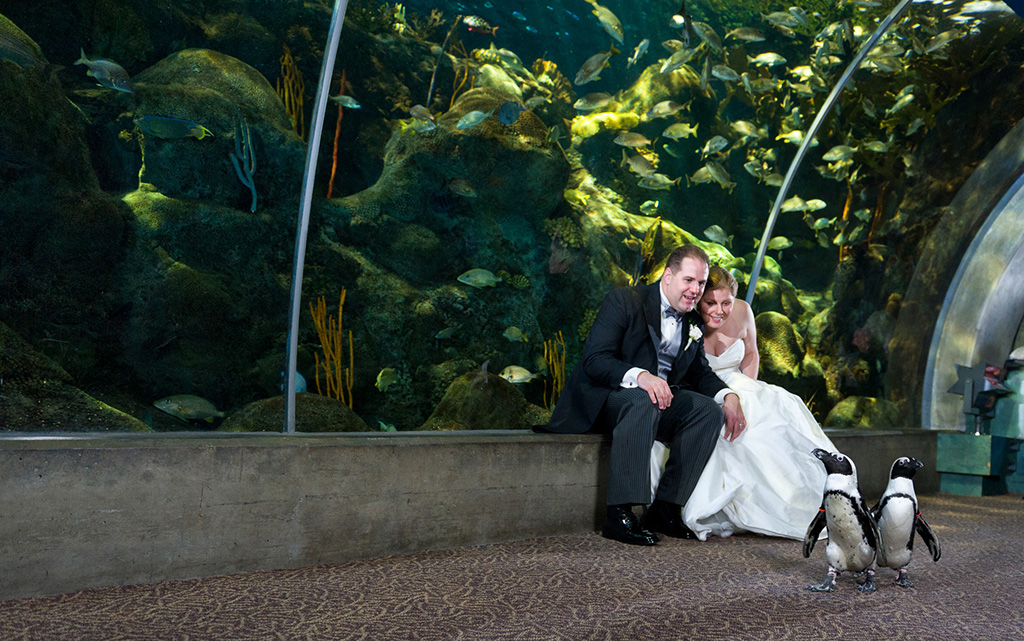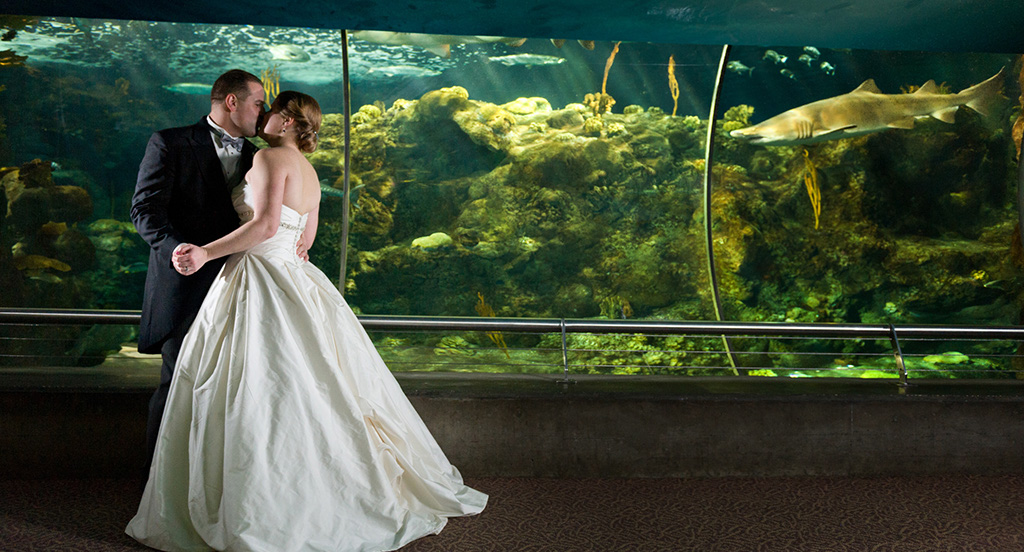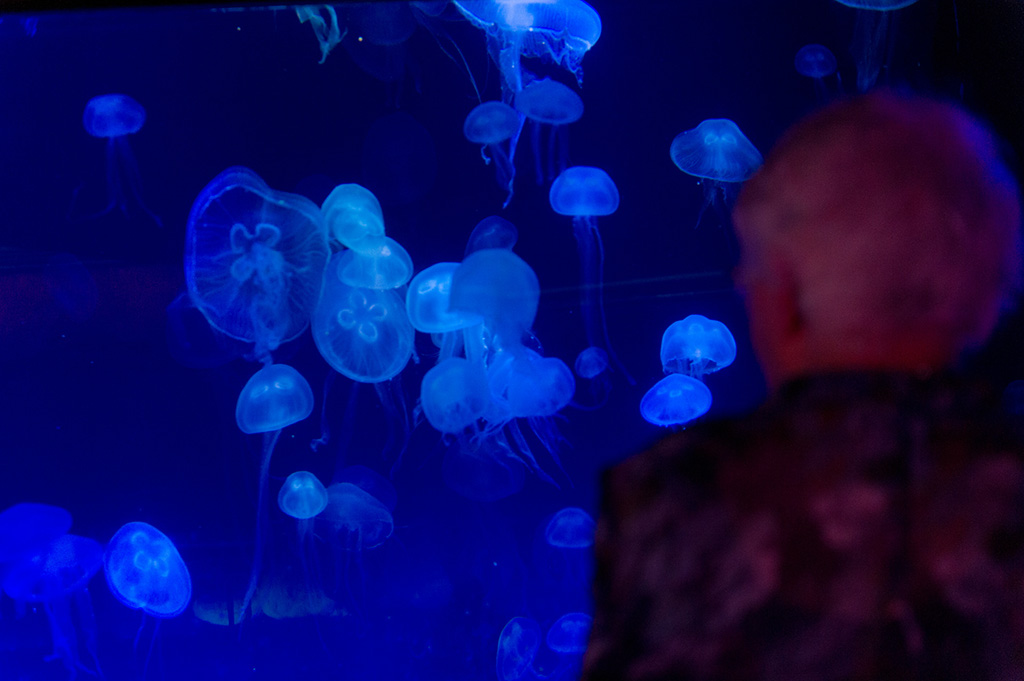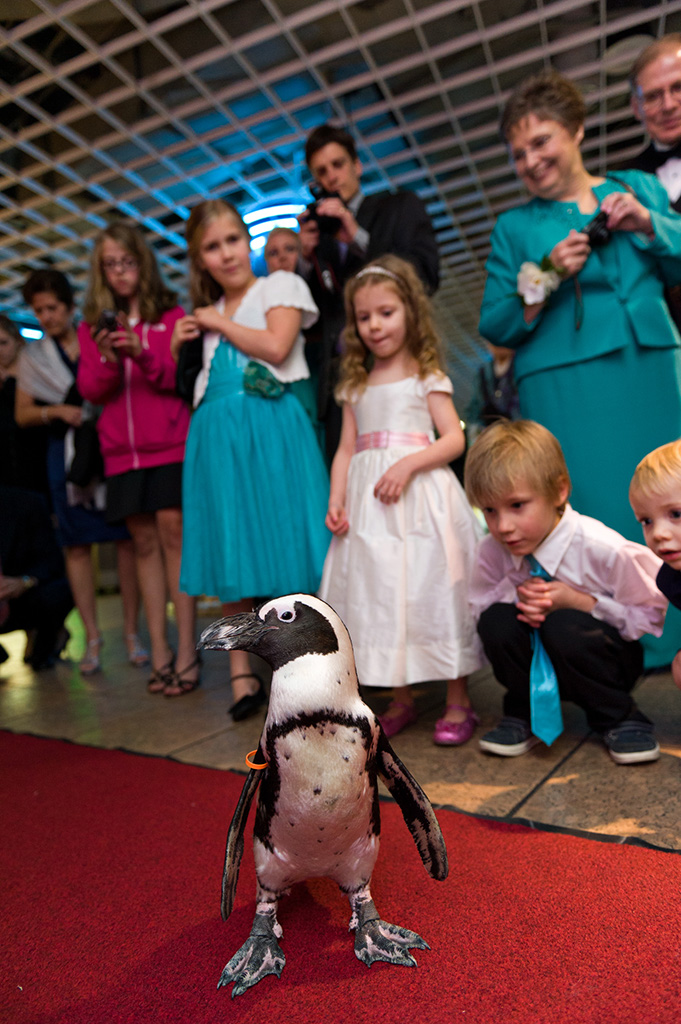 The penguins have turned into the theme from our wedding, and we have been getting a lot of penguin themed gifts lately. – The Bride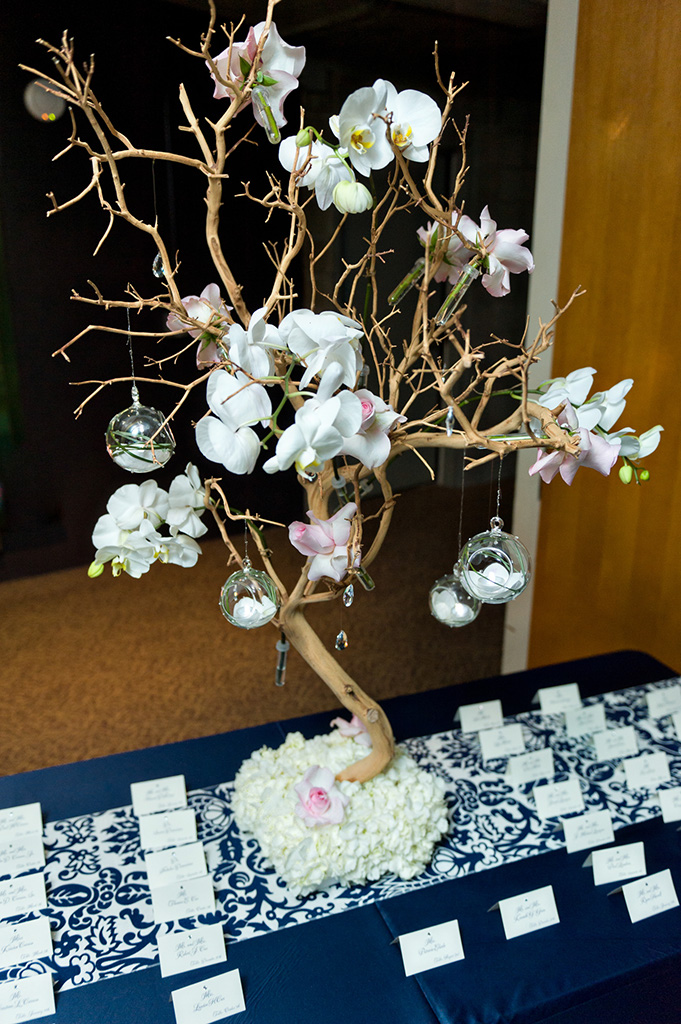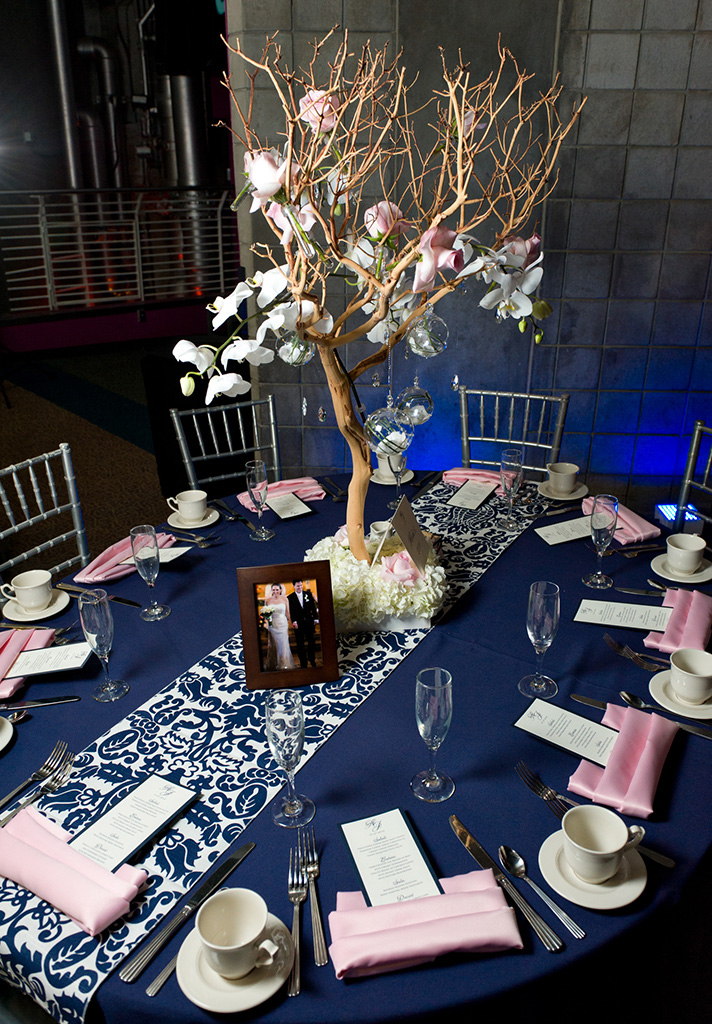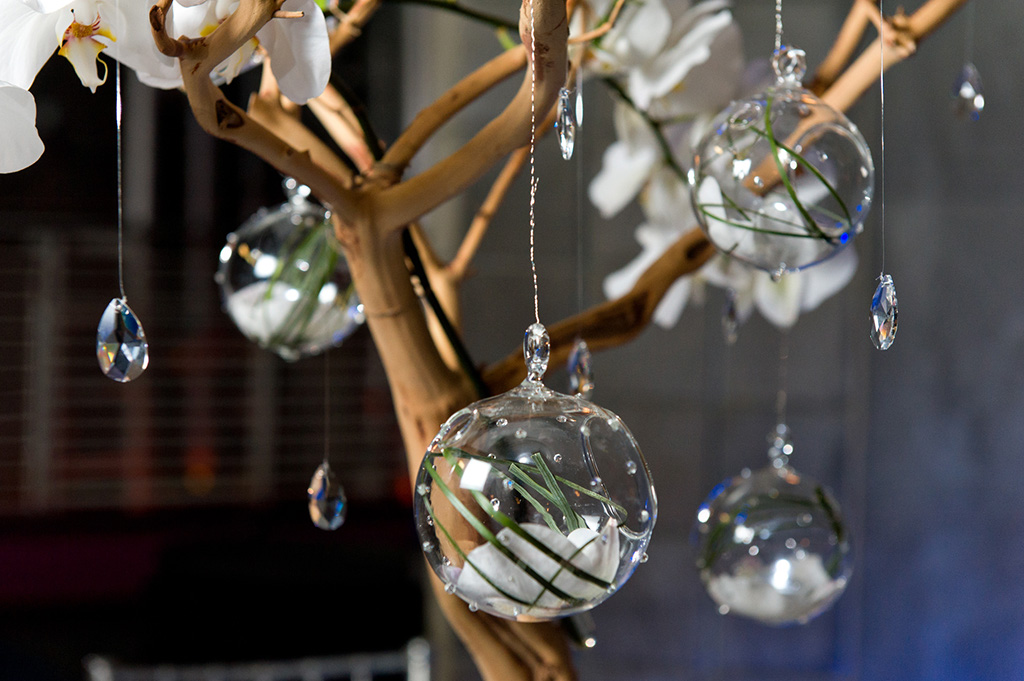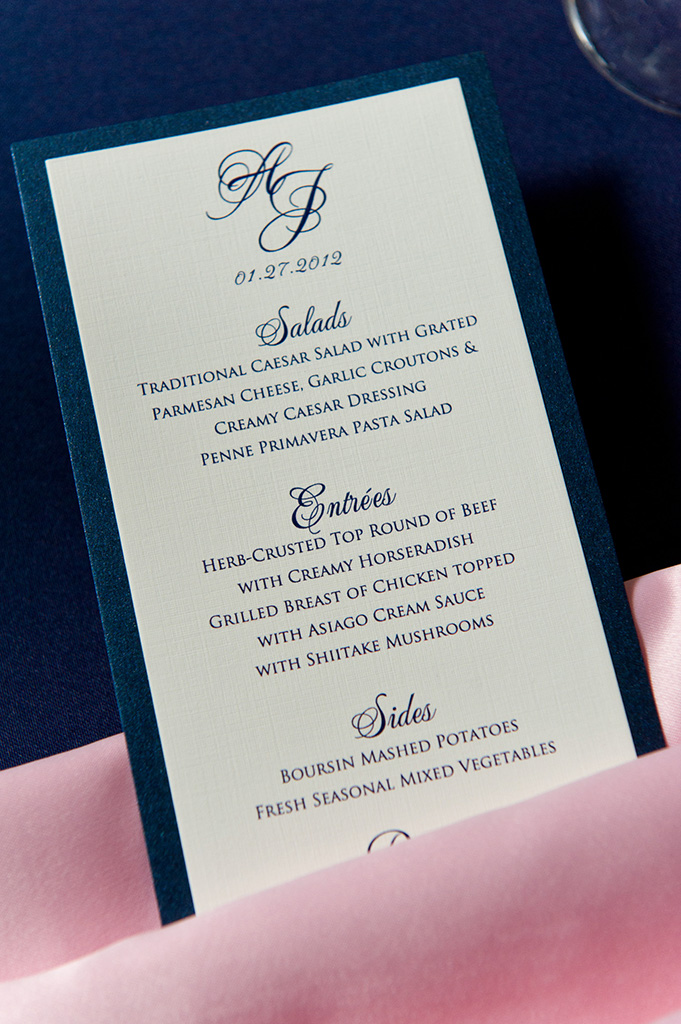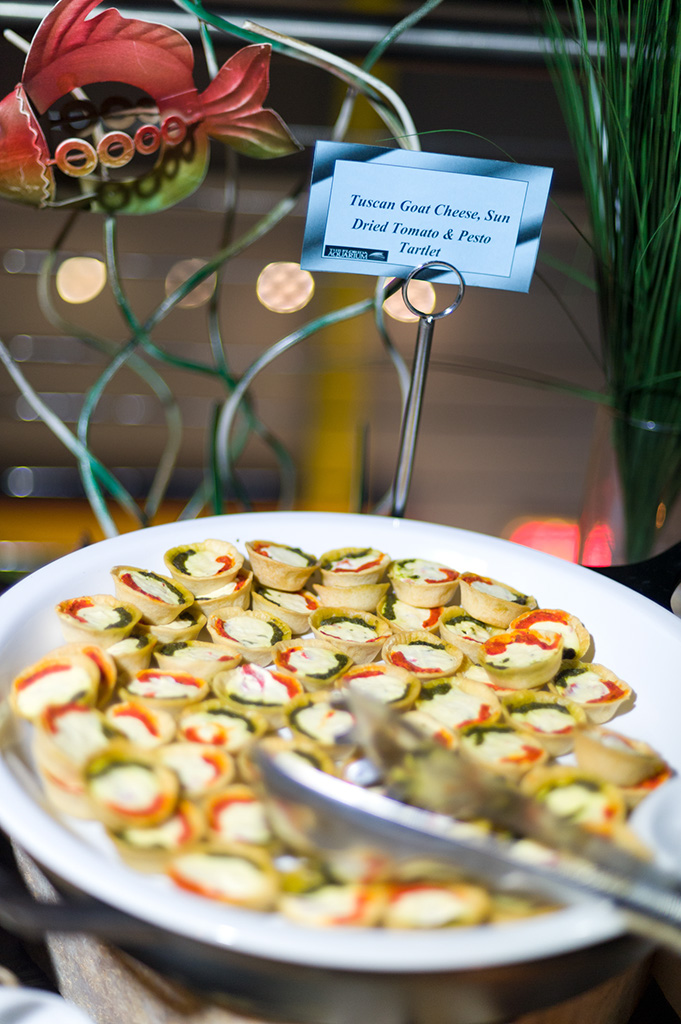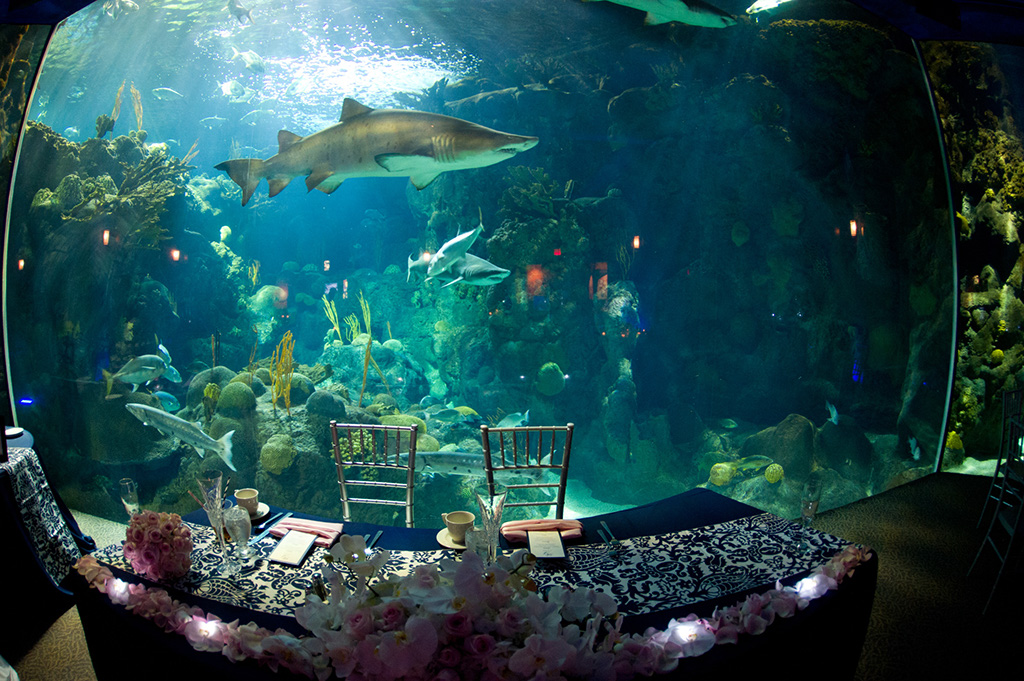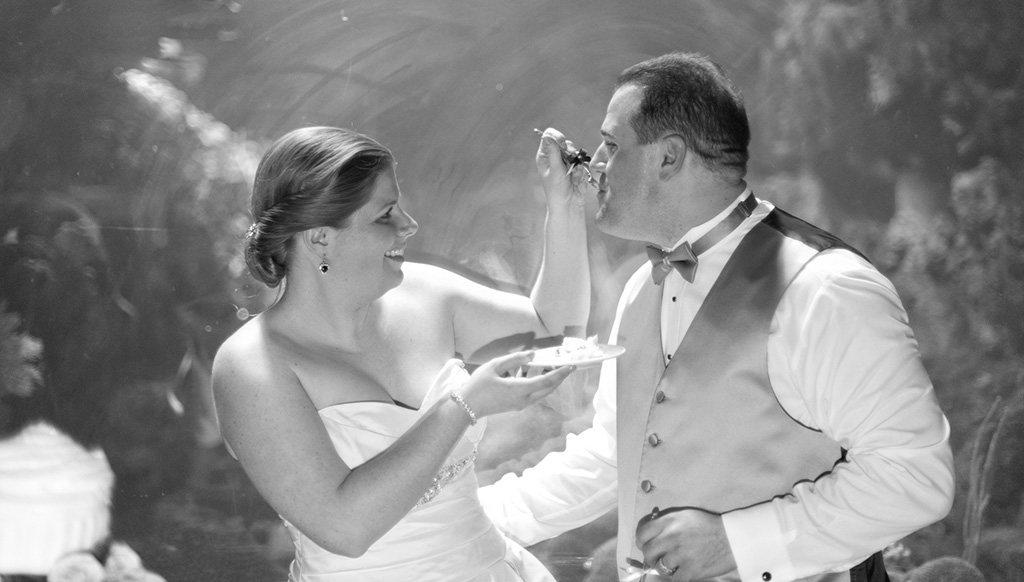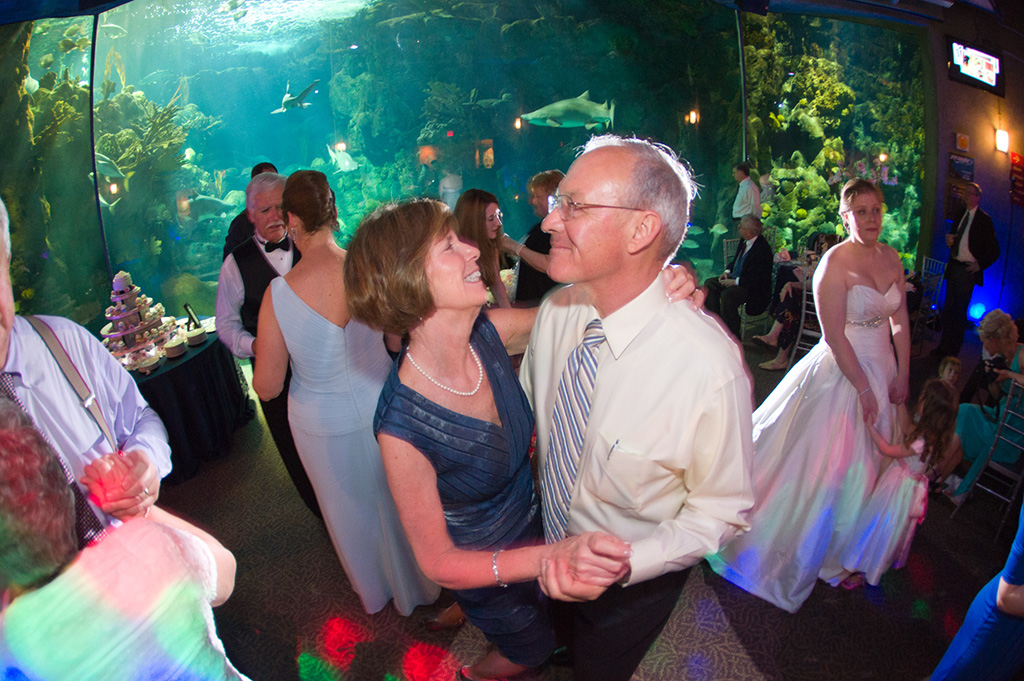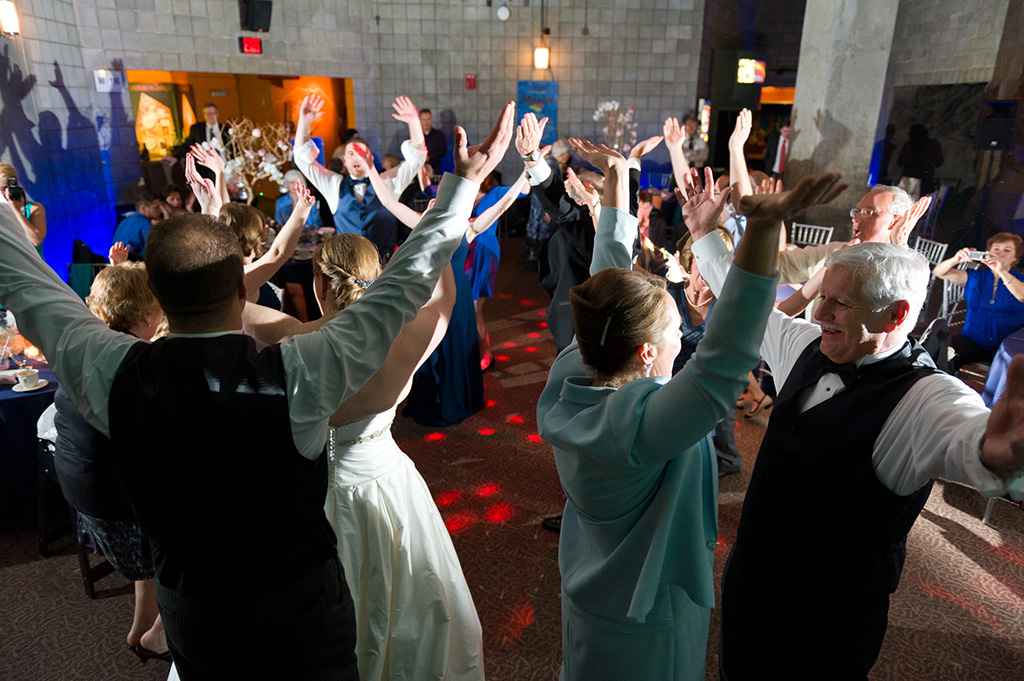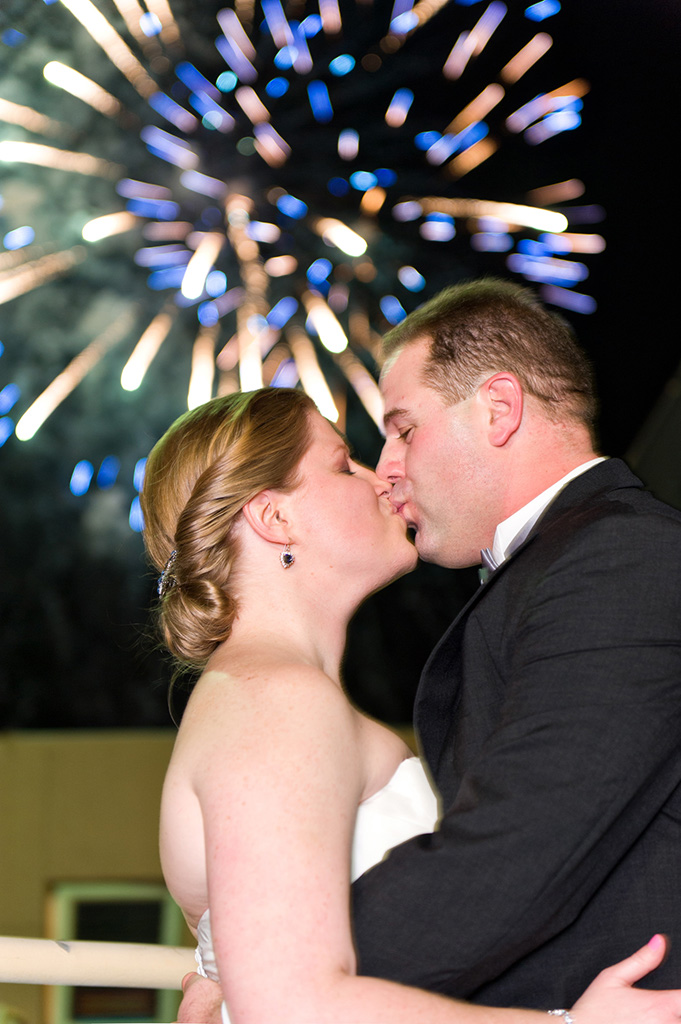 Anne and John were treated to a fireworks show in celebration of Gasparilla weekend.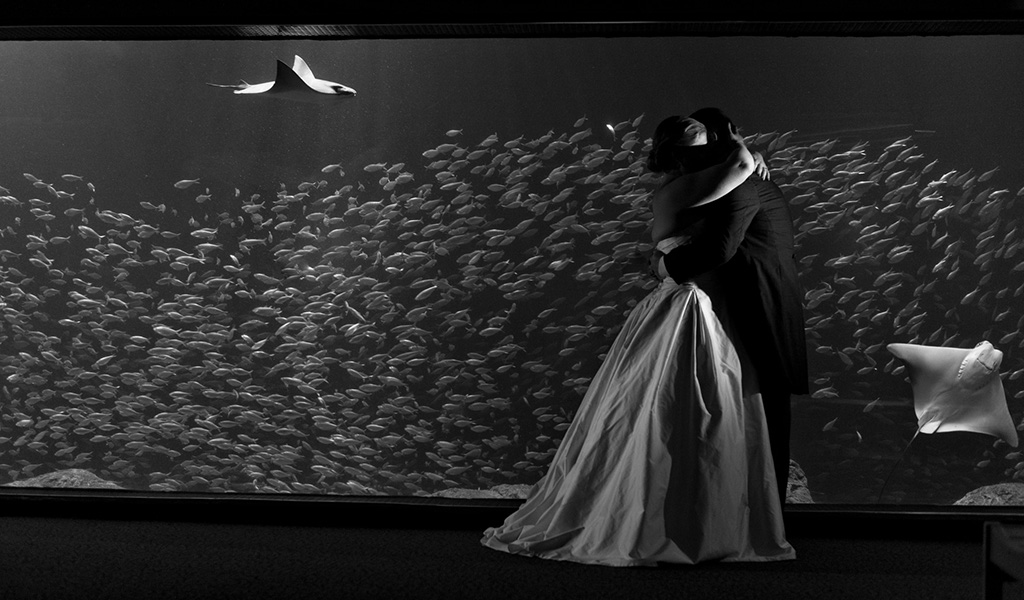 What advice would you give to other Tampa Bay Brides?
It is possible to be an out-of-town bride and plan the wedding of your dreams without a coordinator. For hair and makeup, pick a makeup artist who has sample work that represents what you want to look like and go with that person. I wasted time and money with two different hair/makeup people before going with Hollie from Makeup Pro. And for the photographer, pick someone that you enjoy talking with. We picked Aaron because he told us to pick someone you like, because you can tell in the wedding pictures who liked their photographer and who didn't.
Tampa Wedding Ceremony Venue: Our Lady of Perpetual Help
Tampa Wedding Reception Venue: The Florida Aquarium
Tampa Wedding Photographer: Aaron Bornfleth
Tampa Wedding Planner: Relax Call Holly
Tampa Wedding Florist: La Vie En Rose
Tampa Wedding DJ & Uplighting: Inspire Entertainment
Tampa Wedding Makeup: Makeup Pro – Hollie
Tampa Wedding Invitations: Not From a Box
Tampa Wedding Dress: Paloma Blanca
Tampa Wedding Shoes: Vera Wang Lavender
Tampa Wedding Party Hotels: Hilton Garden Inn – Ybor City, Hampton Inn – Ybor City
Wedding Organist: Jeffery Thompson, MD –  East Aurora, NY