Courtney and Matthew met in the Spring of 2009 and became best friends and then a couple. A year and a half later Matthew proposed while the pair were at a family friend's beach house on Manasota Key.
"Matthew asked me to marry him right before sunset, of course I said YES!. We were the only two people on the beach and it couldn't have been more perfect!" Courtney reminisced.
The Tampa Bay couple decided to hold an elegant wedding with different shades of red, gold and ivory at waterfront Tampa wedding venue A La Carte Event Pavilion.
"From the first moment we walked into A La Carte Event Pavilion I knew this is where we would be having our wedding. The ceremony hall was absolutely breathtaking. At the end of the long hall was a beautiful sculpted wood fireplace and the decor had a warm Venetian feel to it. It was also right on a Gulf inlet and our guests loved enjoying time out on the dock after the ceremony," Courtney explained.
The bride placed a high emphasis on the quality of food served to her wedding guests.
"The elements that were most important for us to include at our wedding was the food. We received so many compliments on the food and the cake that was served at A La Carte, especially our roasted beef carving station; it was amazing," she gushed.
To shoot the important memories of their wedding day, the pair hired Tampa wedding photographer Jeff Mason Photography.
"For our wedding we really wanted a photographer who could truly help us capture the day and provide great quality photos. It was also important to me to not only have great formal photos but also some candid ones," Courtney explained. "My husband has known Jeff Mason for quite a few years and mentioned using him to photograph our wedding. When I researched his work, I fell in love and knew I wanted him to photograph our big day. He was able to provide us with unique photos detailing every aspect of our wedding."
A couple of months prior to her wedding, Courtney's 5-year-old cousin was diagnosed with Hodgkin's Lymphoma and was unable to attend the nuptials due to chemotherapy treatments. To show their support, the bride and groom raised money during their Tampa wedding reception.
"Instead of doing the traditional dollar dance to raise money for our honeymoon, we decided to donate all the money raised to the Childhood Cancer Foundation. The amount of support from our guests and even from the event staff was overwhelming. It was a very emotional and touching moment and a true act of kindness on everyone's part; one that we will never forget," Courtney recalled.
Looking back, Courtney's most memorable moment came when she and Matthew were pronounced husband and wife.
"The feeling at that moment was one I couldn't fully explain; it was an overwhelming feeling of complete joy and happiness. Not only that, but it was a feeling of satisfaction that all the hard work during the planning process had paid off," the bride recollected.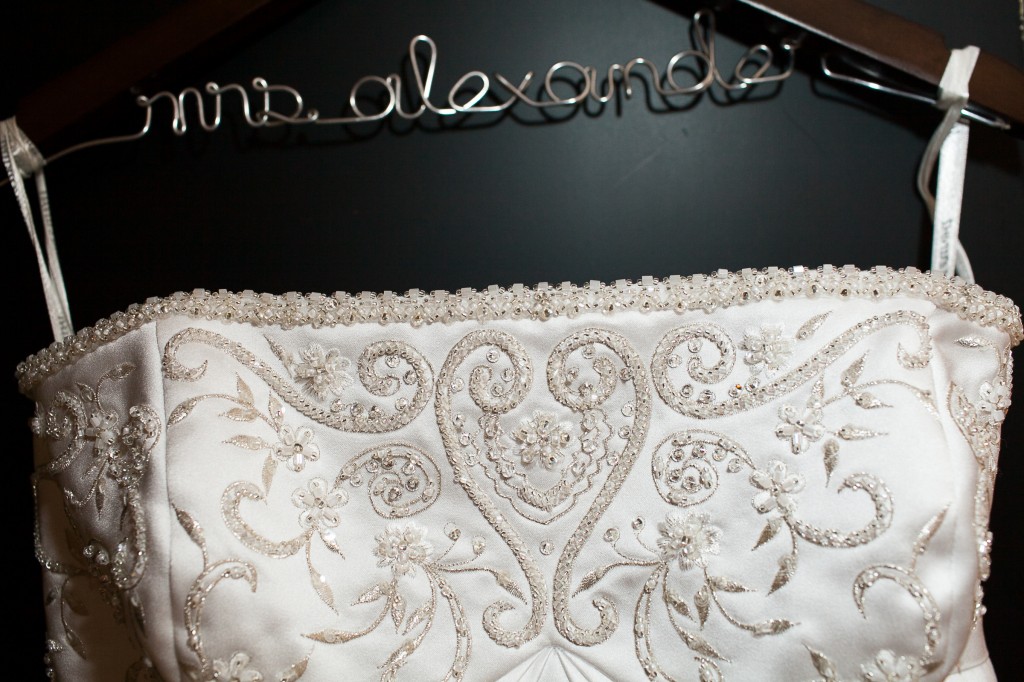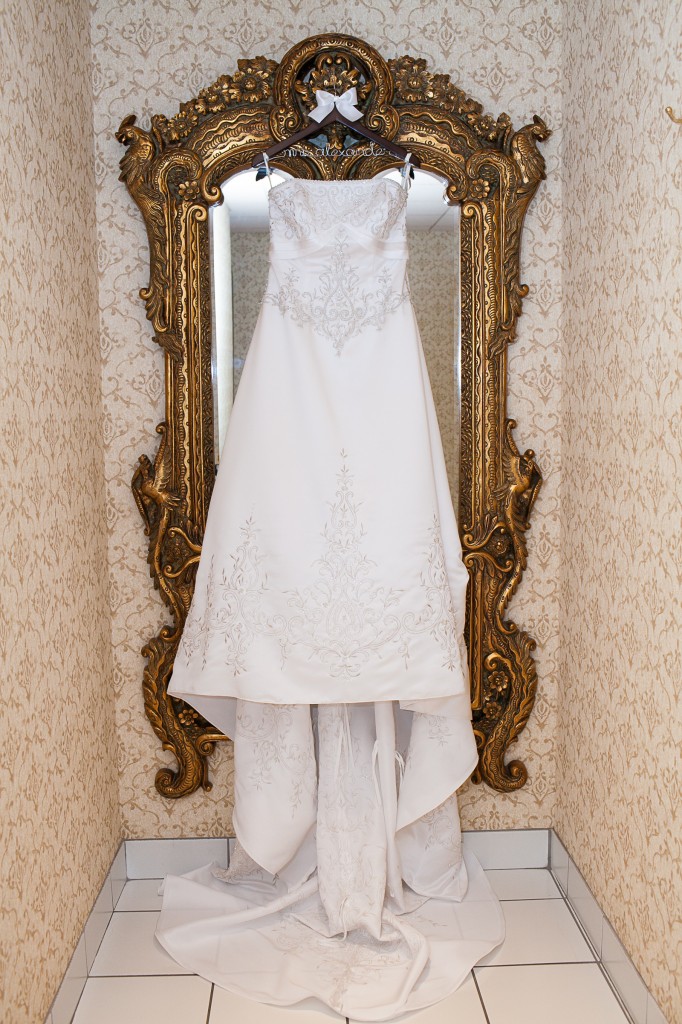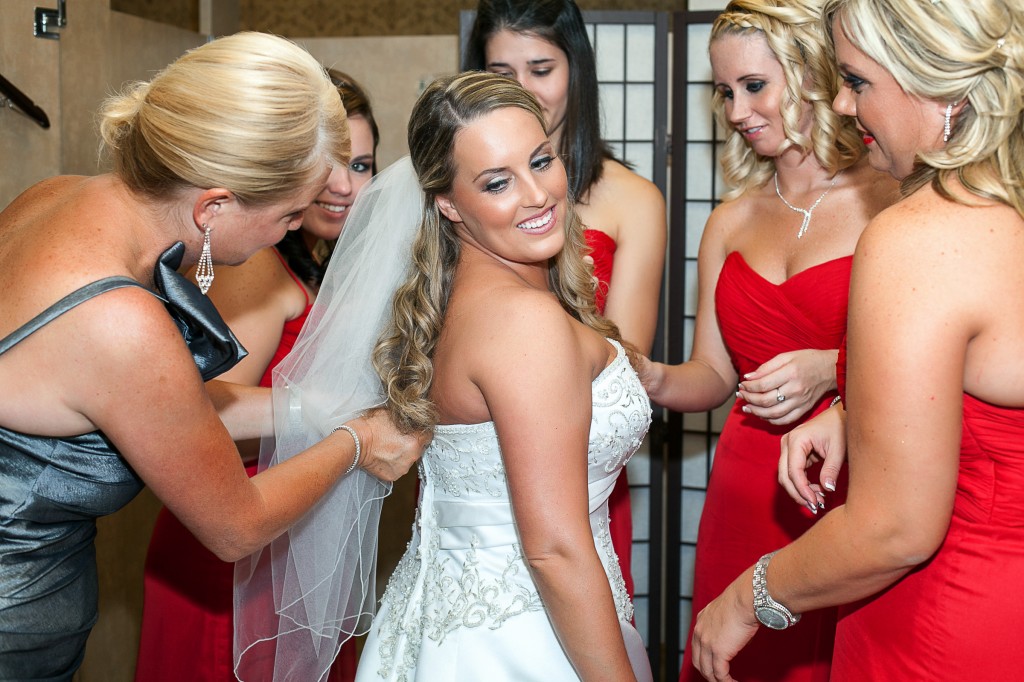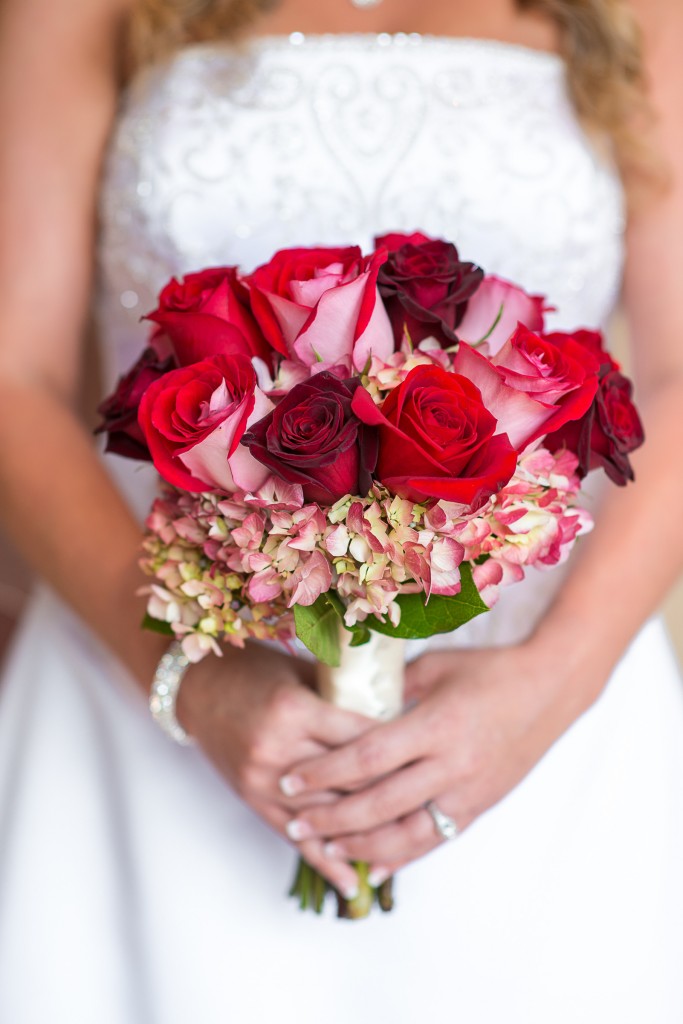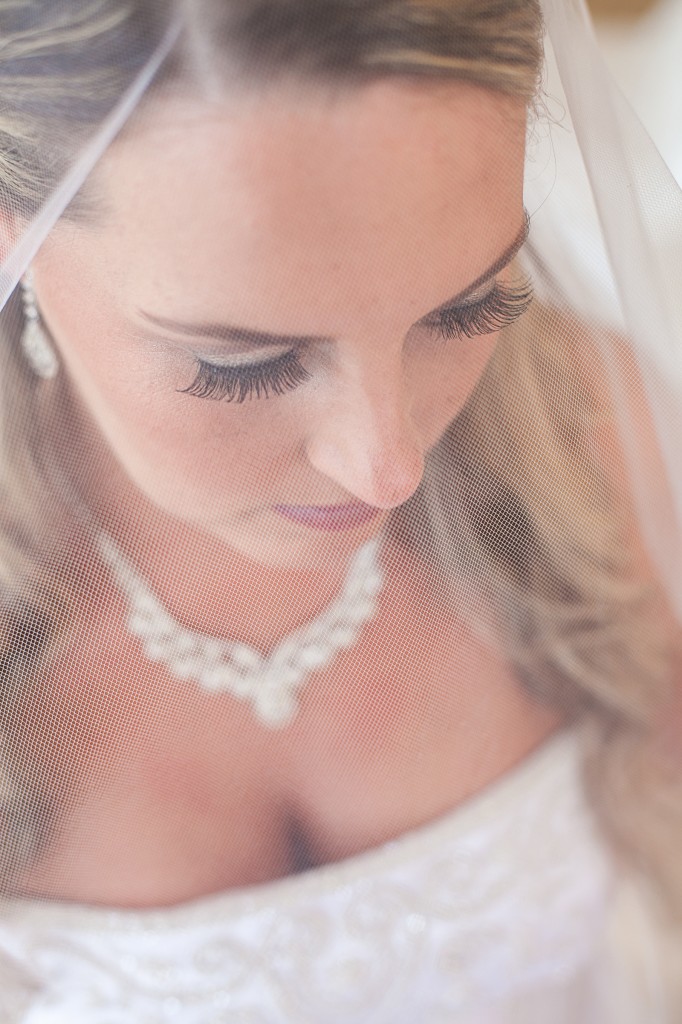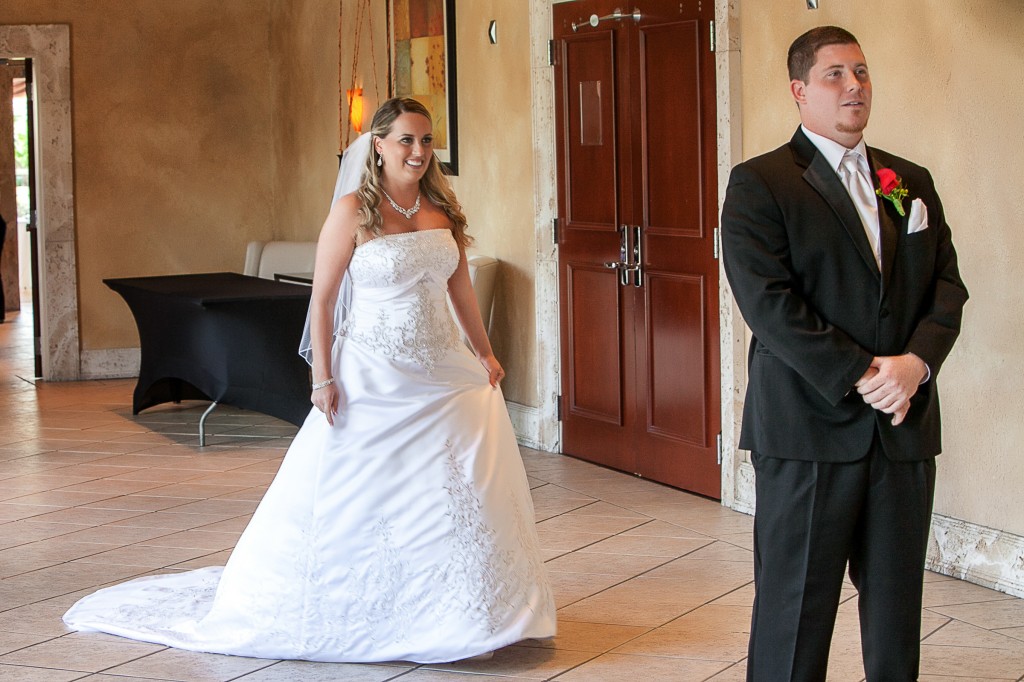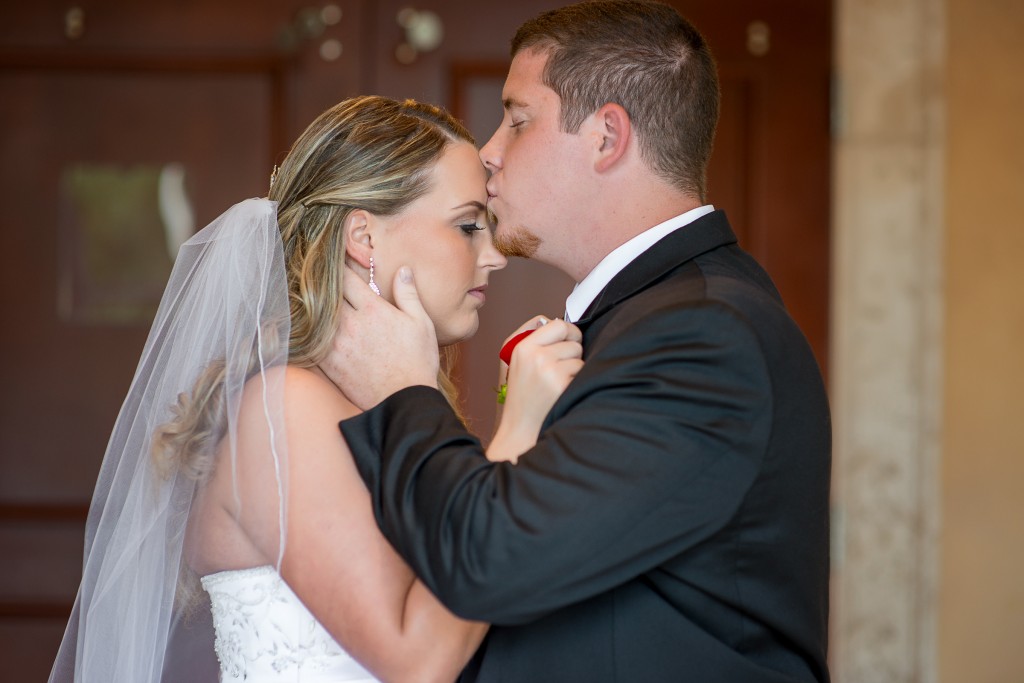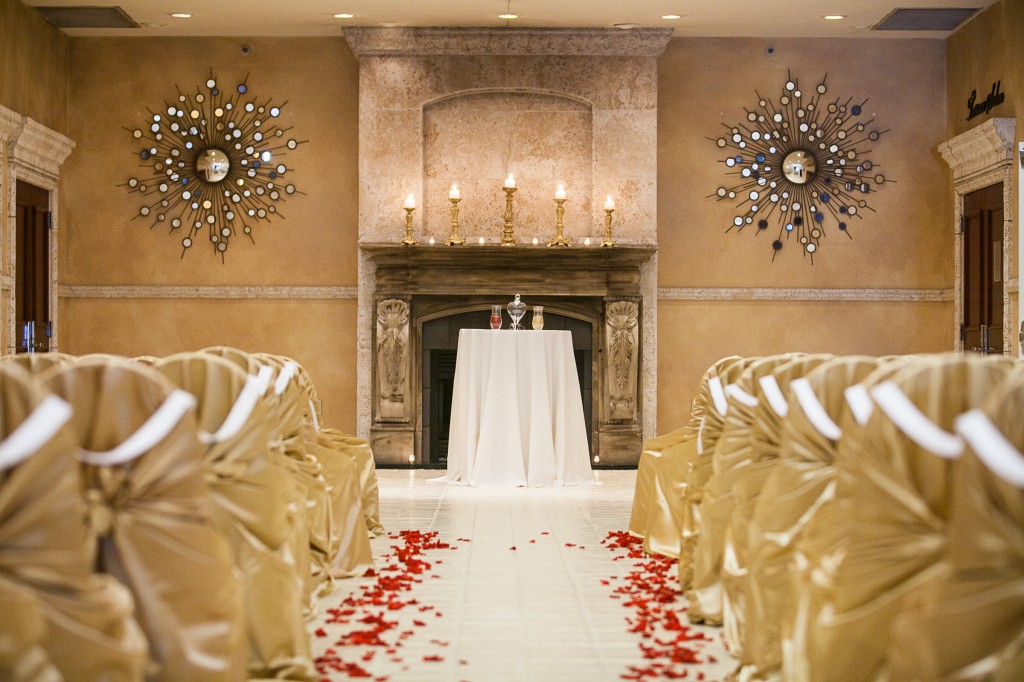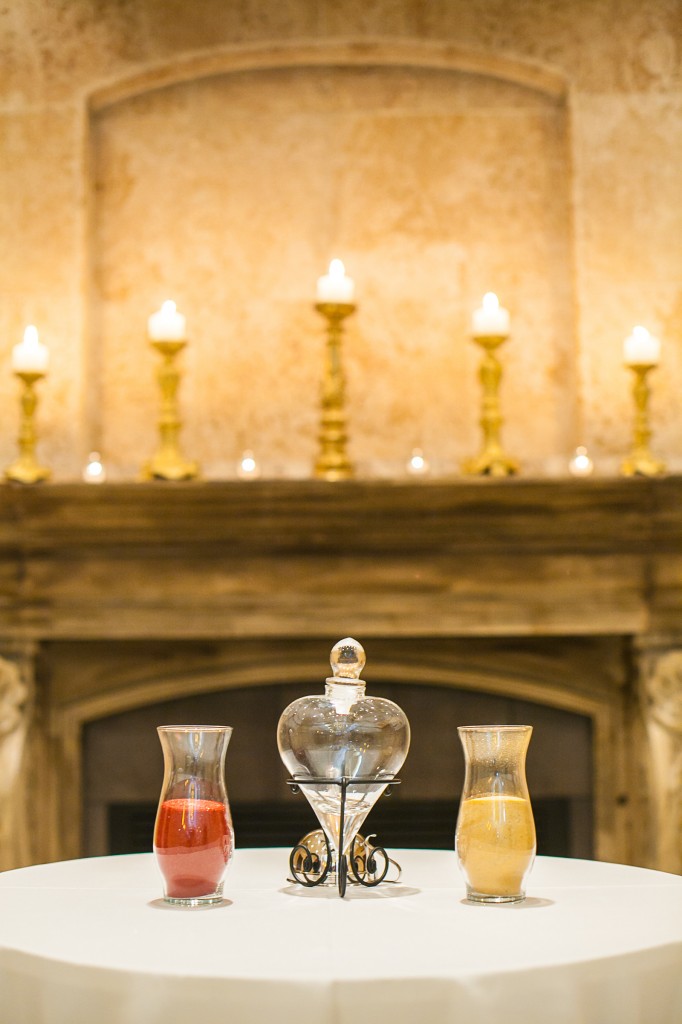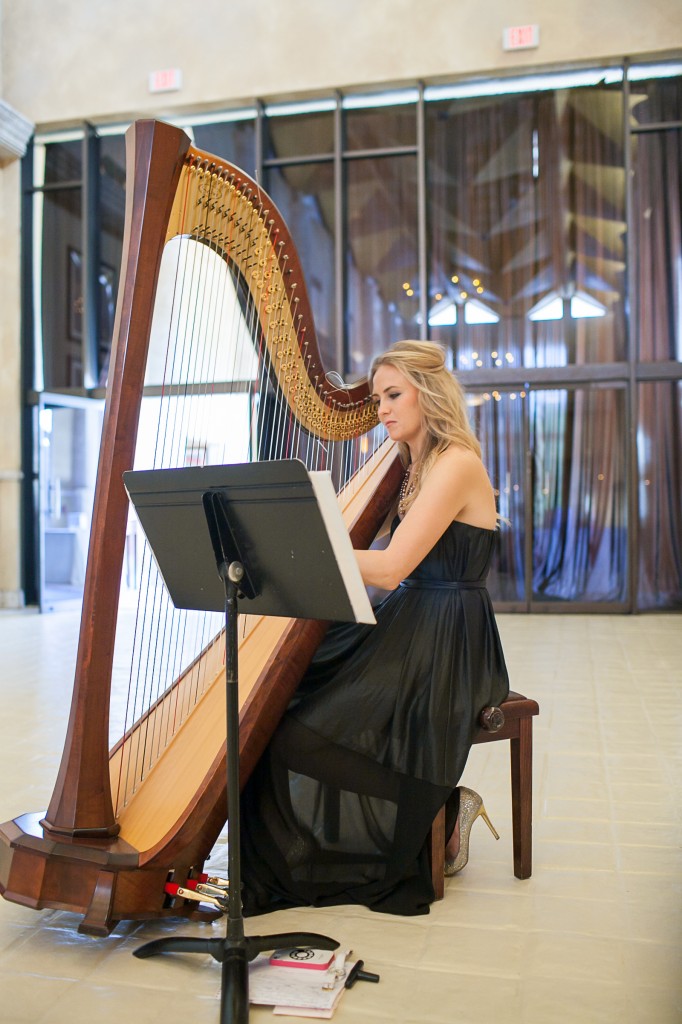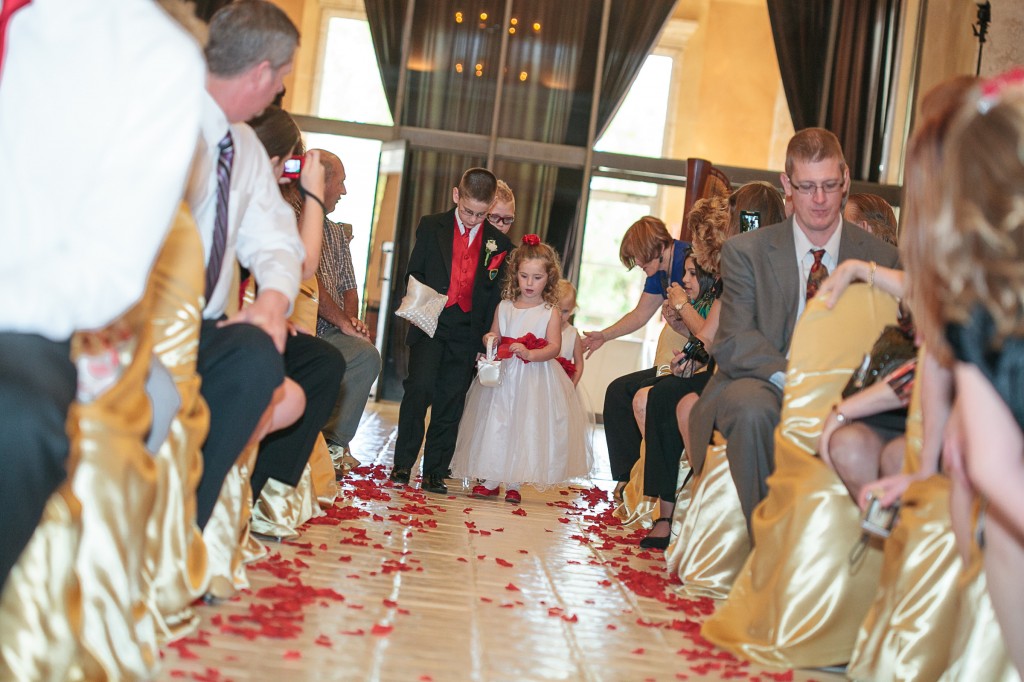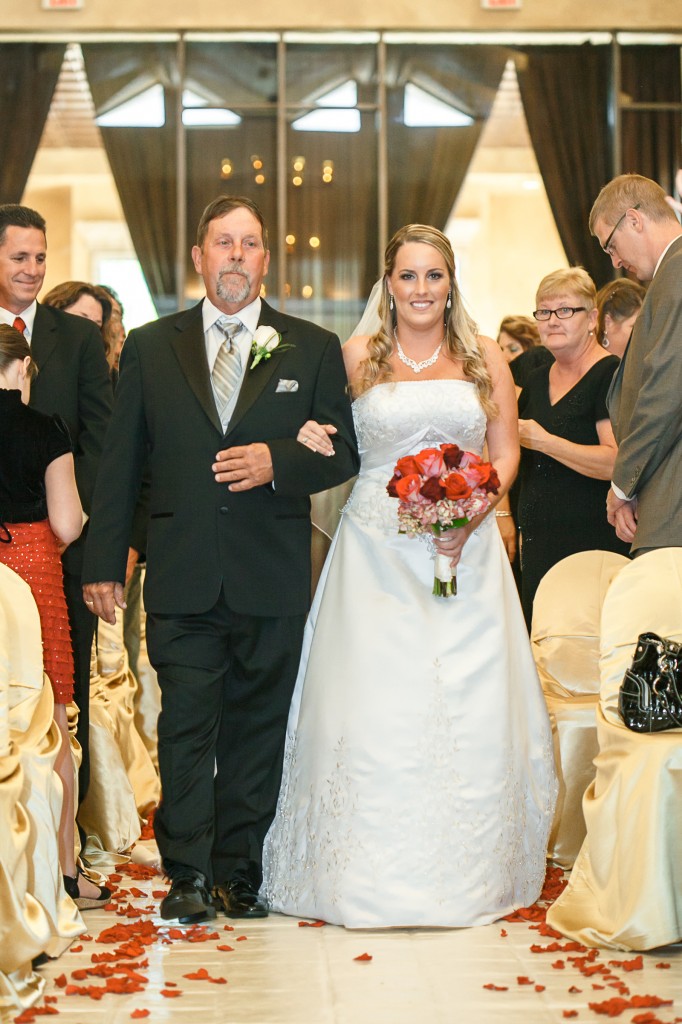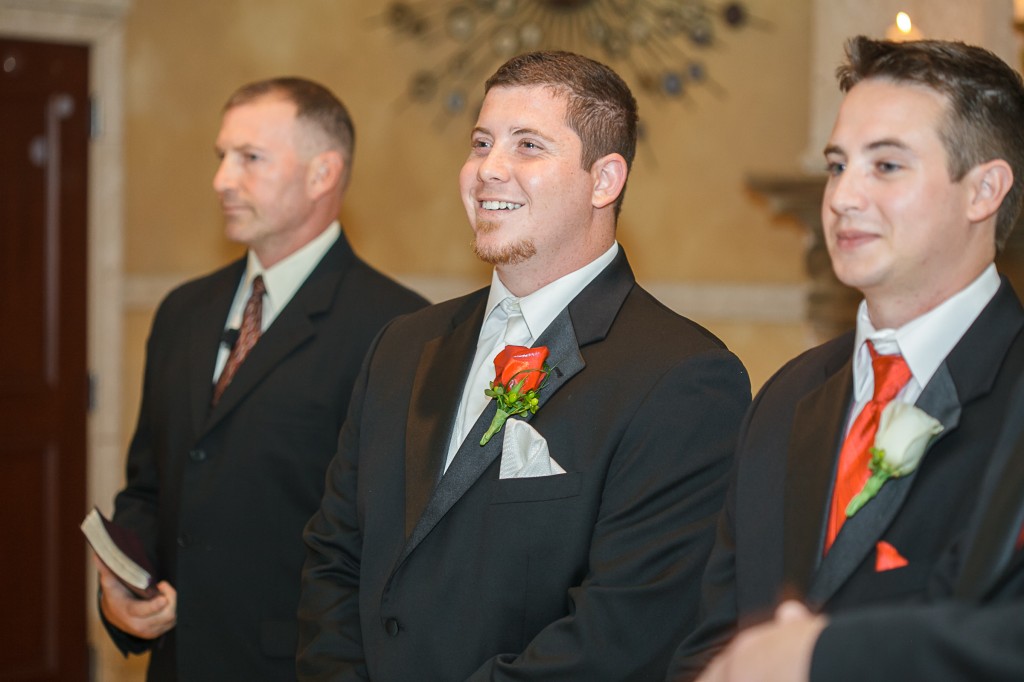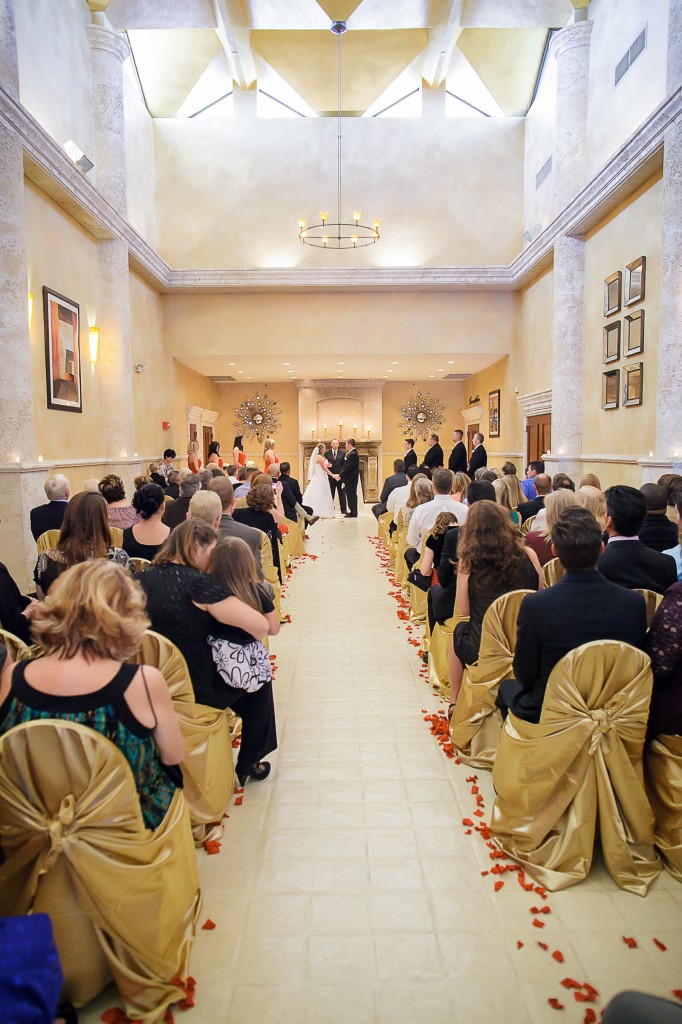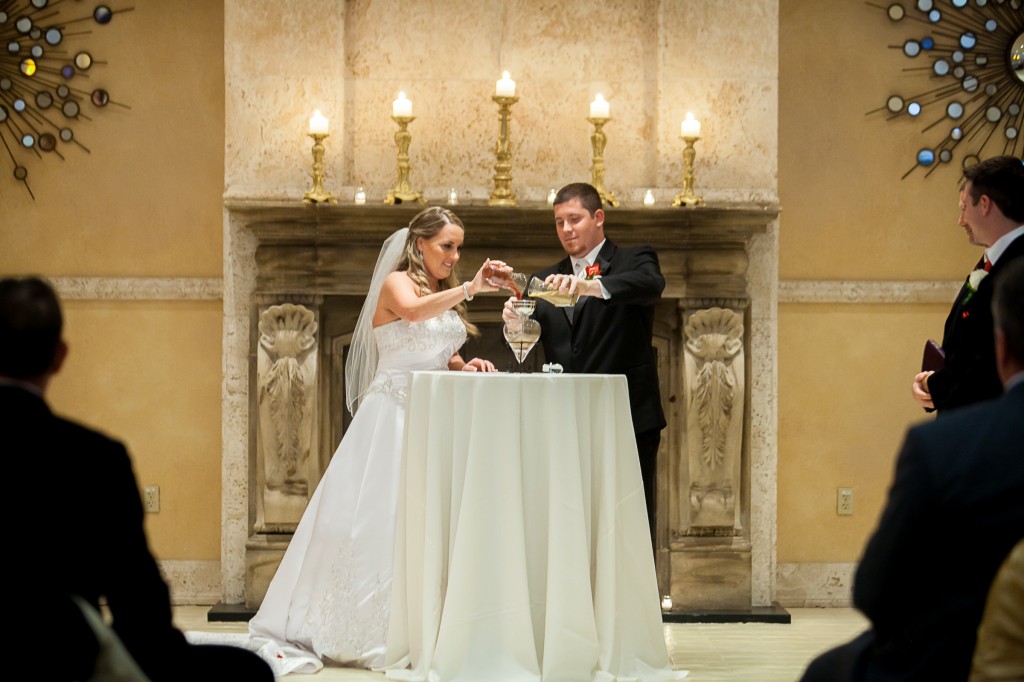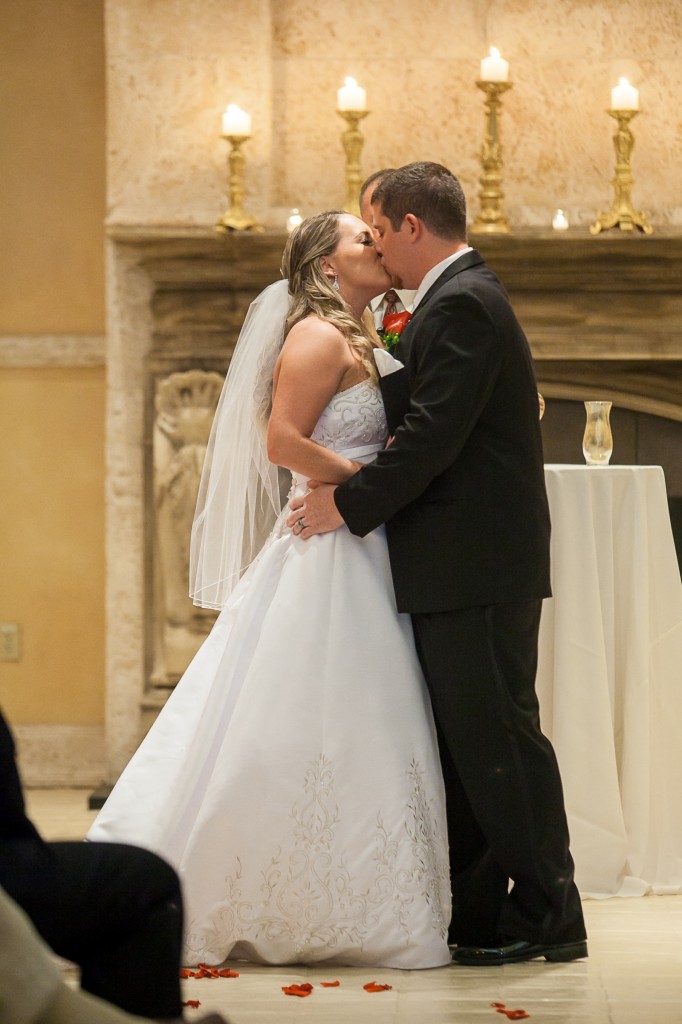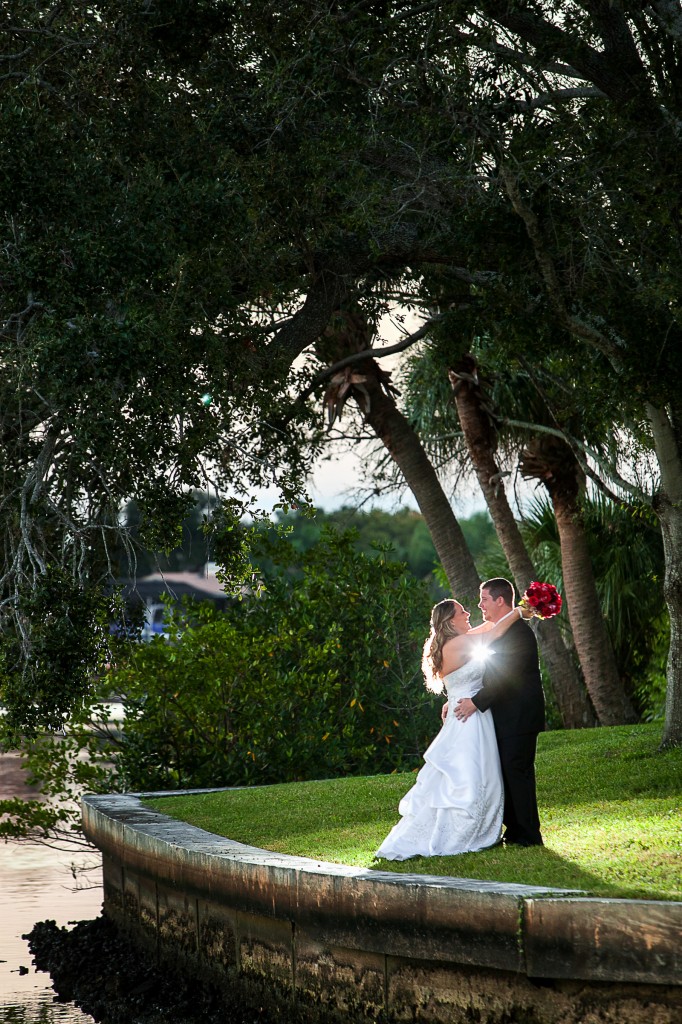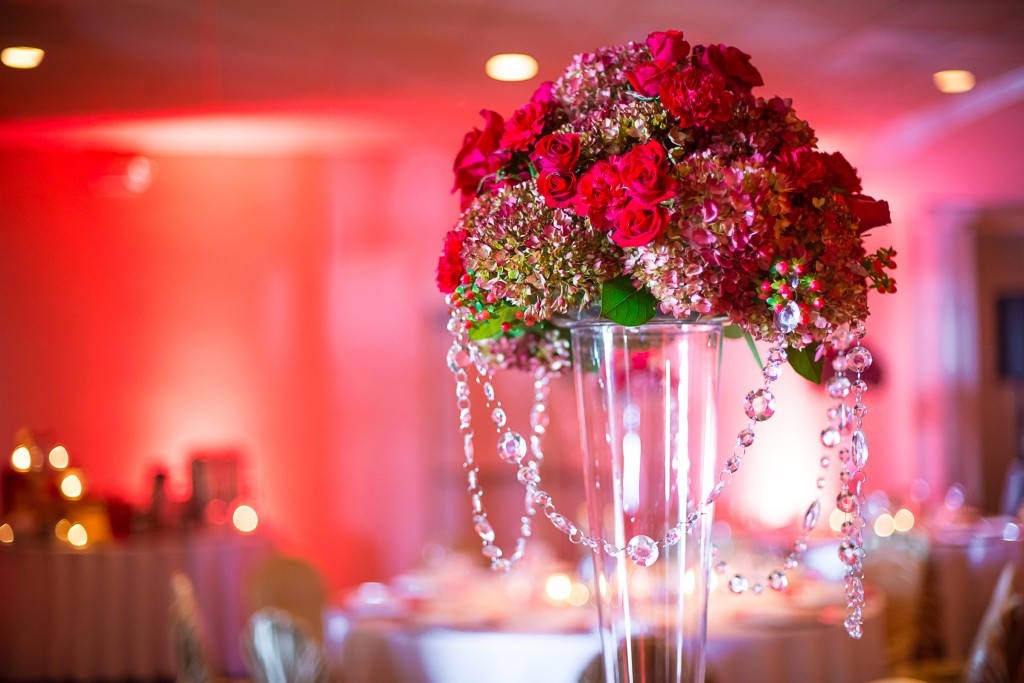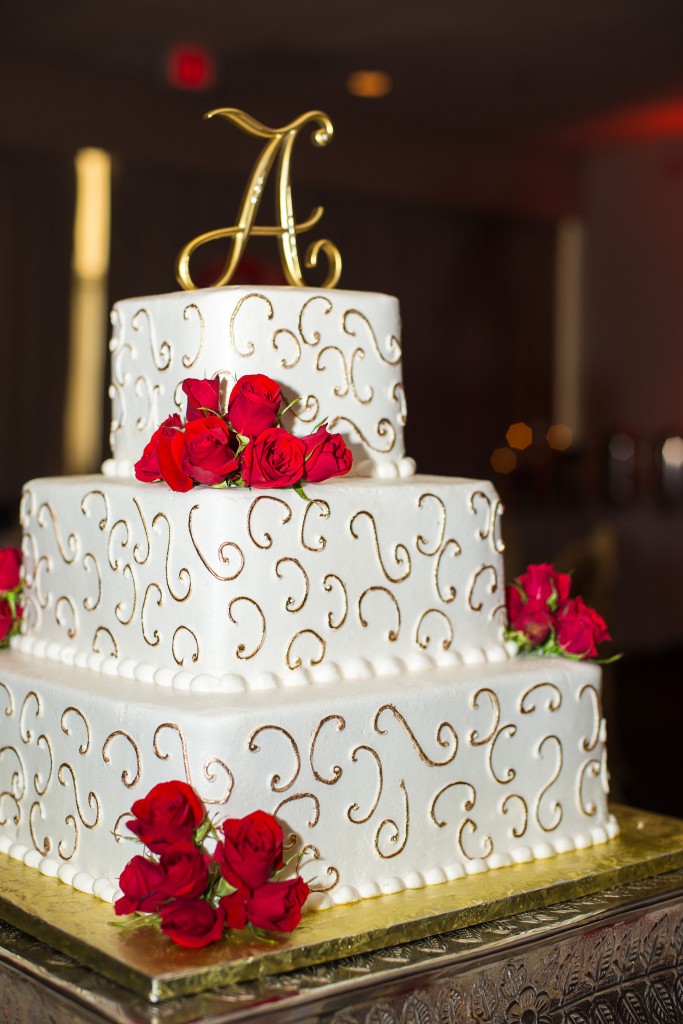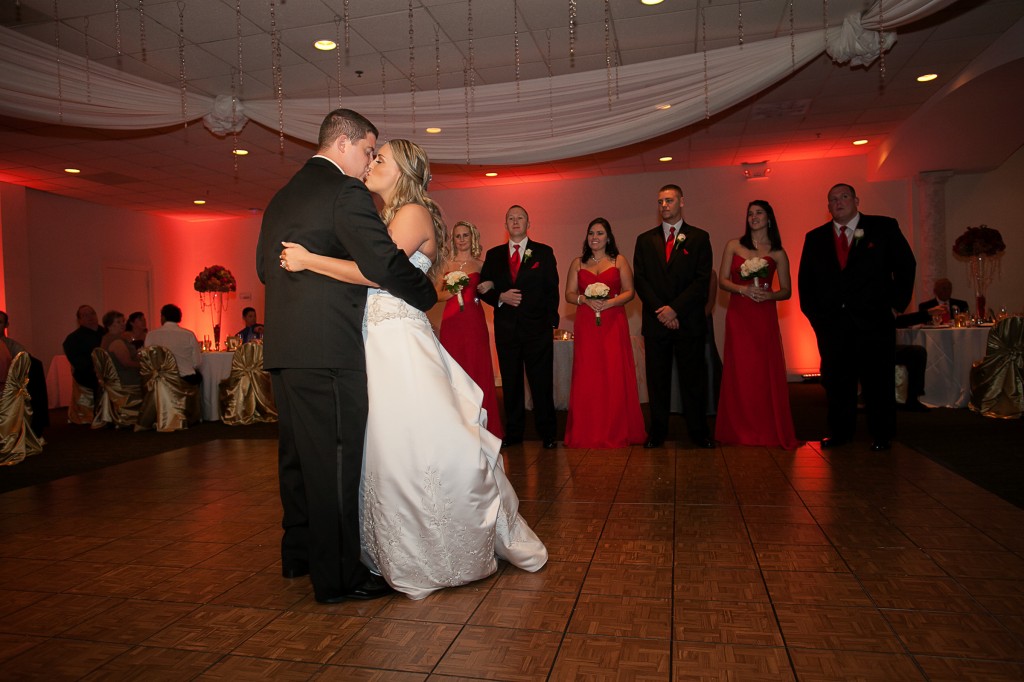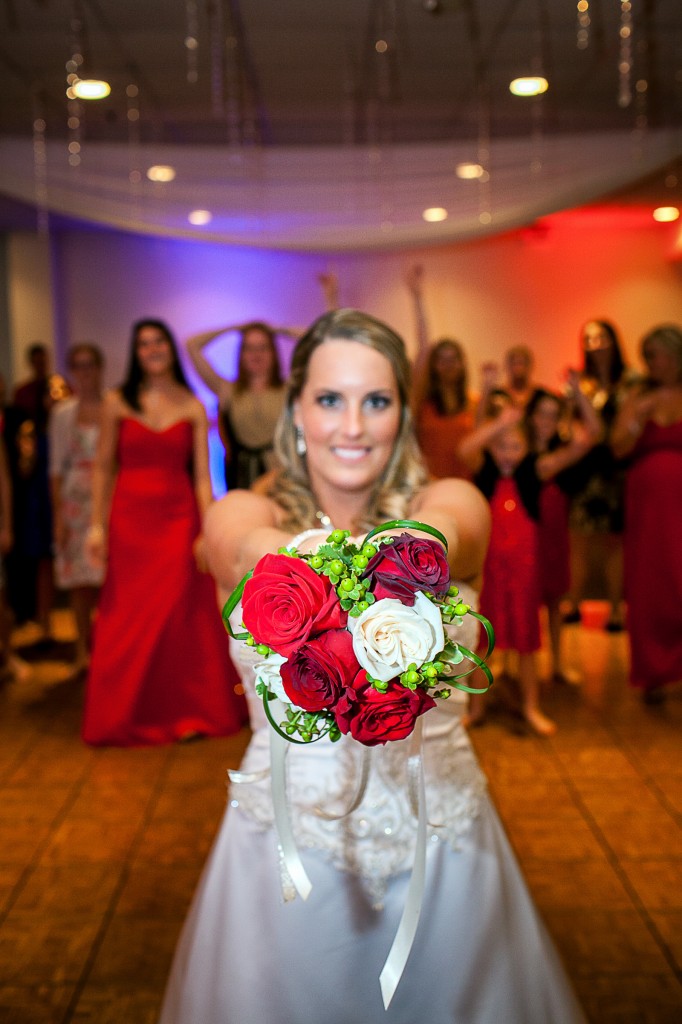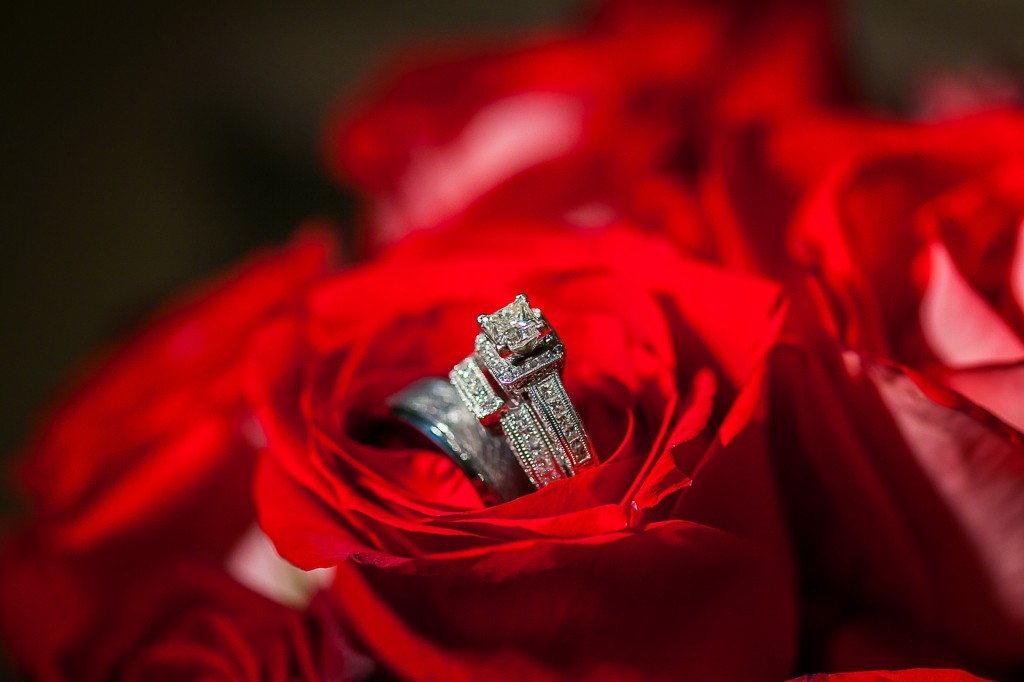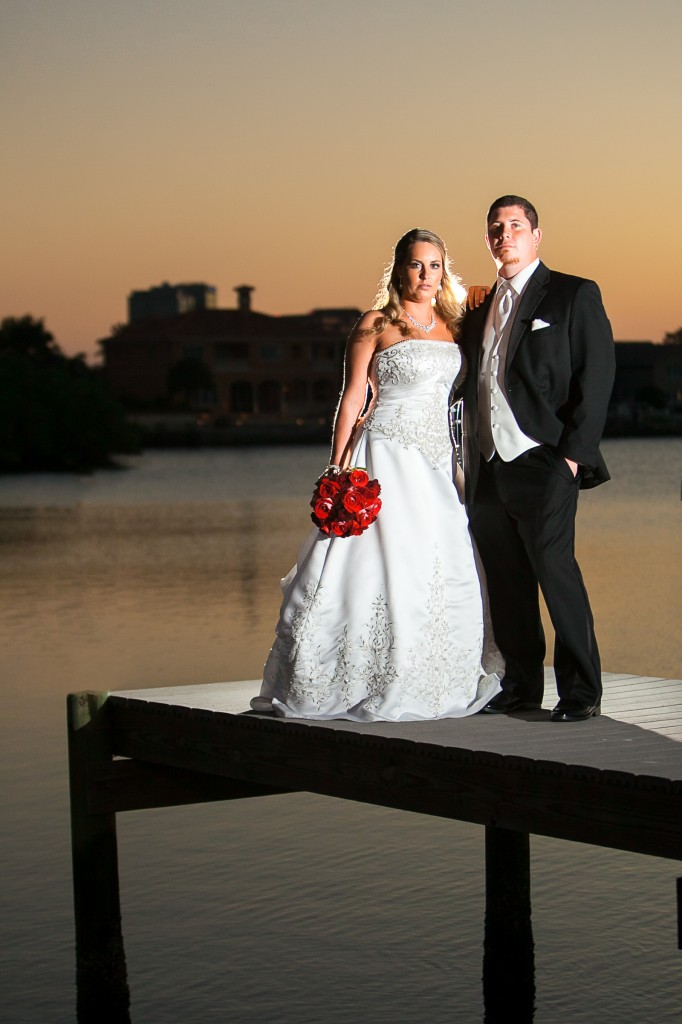 What advice do you have for other Tampa Bay Brides?
RELAX and enjoy the moment. Planning a wedding can be extremely stressful but just remember it is your day and everything will work out in the end.
Tampa Wedding Venue, Florist, & Caterer: A La Carte Event Pavilion
Tampa Wedding Photographer: Jeff Mason Photography
Tampa Wedding Dress: David's Bridal
Tampa Wedding Bridesmaid Dress: Brides by Demetrios
Tampa Wedding Groomsmen Tuxedo: Sacino's Formalwear
Tampa Wedding Hair & Makeup: Salon 607
Tampa Wedding Favors: Debbie's Chocolate Delight
Tampa Wedding Harpist: Jessica Cardwell
Tampa Wedding Officiant: Scott Collins
Tampa Wedding DJ: Boone's Professional DJ's
Tampa Wedding Invitations: Wedding Paper Divas