When I was planning my St. Petersburg wedding, I flipped through wedding dress pictures and I had found the one. It was a big poufy Maggie Sottero dress. However when I tried it on, I still liked it, but I couldn't pull the trigger. So I went to almost every wedding dress shop in Tampa Bay trying to find a dress to measure up to that one. I didn't focus much on other styles, because I thought I knew what I wanted.
I wish I would have followed the below advice from Malindy Elene Bridal owner Megan Bubalo…let your stylist pick one or two "curve balls."
I was starting to feel "desperate" so I started trying on anything that could even be a possibility and that's when I found it. "The one." The wedding dress I ended up buying was very different from the original style I saw in a magazine; it was the curve ball.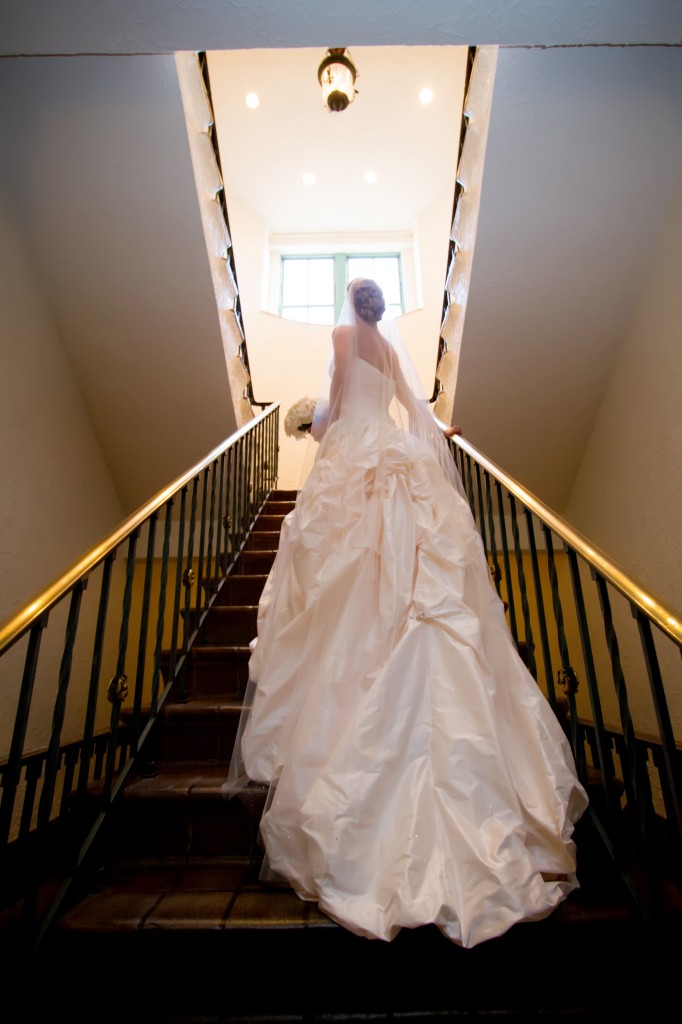 Shelby wearing Anne Barge from Malindy Elene Bridal
Photo by Lauren Pauline Photography
When most Tampa bride's think about their wedding day, the first thing that comes to mind is "the dress!"
That is the defining moment…what makes you the bride is the dress! It's such an exciting experience and most girls look forward to that moment most! There are a couple tips we give to every bride and our newly engaged friends to make their shopping process even more enjoyable!
First, do NOT go too many places. There is nothing worse than the bride who thinks it will be a breeze to go to 10, 7 or even 5 different places to shop for her wedding gown. Shopping for your dream dress is unlike shopping for anything else. It is an emotional experience and it's easy to get carried away or confused. Start by researching what dress shops fit your price range, the experience you want and have dresses you are looking for. Pick your top three favorite places and go to those. That way you won't get overwhelmed as you shop!
Secondly, do not think you will not find a dress. So many girls are "just looking" but the problem in "just looking" is…what if you find the dress? You cannot re-create the moment you step into a wedding gown and you just know. If you really need your mom to be there when you say yes to the dress, then do not go shopping without her. Have your special people and be ready to find your dress and next thing you know, you'll be popping champagne and celebrating!
Third, don't be afraid to think about the box. Girls have an initial feeling as to what they want for their wedding gown but let your stylist pick one or two "curve balls" (or that's what we call them around here!) that may not have been your original thought. Try them on and go from there! It will either totally solidify the style you want or it may end up being the one!
My last word of advice is HAVE FUN! Don't over think it. Don't stress if the dress doesn't fit you perfectly right this second because it's being clamped with Home Depot clamps. Don't freak if you can't find the most perfect sash right this second. Enjoy yourself and enjoy the process! Things always come together and what is meant to be, will always be!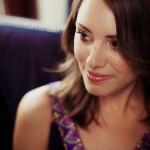 Megan Bubalo began managing Malindy Elene previously located on Central Avenue in St. Petersburg and shortly after the prior owner gave Megan her business with the hopes of growing the company.  Recently, Megan moved the company to it's new South Tampa location.  Megan's knowledge of the bridal gown industry, studies in fashion and hand selecting each bridal gown in her store during trips to New York Market, give you the personal experience all bride's dream of.  Megan has kept the sweet moments in tact of the old Malindy Elene: you still can sip champagne while having the entire store to enjoy with only your family and friends and you can customize ANY dress in the store to make it your own.  She has expanded their bridal selection and also includes accessories, veils, bridesmaid dresses and even Spanx!
Almost everything in the store is 100% silk and made somewhere in America, keeping the quality the highest in Tampa.  Come see designers you would see on the red carpet at Malindy Elene: Reem Acra, Badgley Mischka, Anne Barge, Nicole Miller and more!
Megan's favorite thing about being in bridal? The relationships.  At her boutique, you are not a number.  "We know every girl by name and talk with them throughout the entire shopping and planning process! We love being a part of their wedding day and realize this is not just a dress to our brides, it is THE dress." says Megan.