Susie and Casey's modern Ybor City wedding featured neutral tones and minimalist design set against the exposed brick walls of a historic building in Tampa's "Cigar City." After exchanging timeless vows, guests recorded an audio guestbook on a retro telephone before enjoying Florida fusion cuisine and an evening of lively music and dancing.
"I wanted our wedding to have a classy and timeless feel with trendy and modern touches. That was what I was drawn to and what felt like us," the bride shared. "We did not necessarily have a color scheme, mostly neutrals and earthy tones. The bridesmaids wore satin champagne dresses, and the groomsmen wore cream-colored suits and black shirts. We wanted it to blend well with the vibe of Hotel Haya."
With its charming architecture and historic ballroom, the couple was instantly smitten with Ybor City's newest boutique hotel, Hotel Haya, and the inclusive convenience it offered their guests.
"We did not do much [venue] searching. We had known from the first time we stepped into Hotel Haya that we wanted our wedding to be there. It was elegant but also modern. We loved the high windows and the history of the ballroom. Everything about it was exactly what we wanted," the bride beamed. "It was the look we wanted, and it also had the convenience factor, which was important. I loved the idea of having our guests stay at the wedding site. The food was amazing, and the kitchen staff was friendly and efficient."
In creating a meaningful wedding day, Susie and Casey captured the essence of their own love story in an atmosphere that truly embraced their guests. From personalized details woven into the décor to unique touches throughout the formalities, ensuring everyone felt the warmth and love surrounding the special day was a priority.
"We wanted the wedding to be fun and to be not only about us but the people we loved," the bride shared. "We had the water brand Liquid Death at each table setting, including a little story of why it was important to us. We wanted the dance floor to be fun and our first dance to be meaningful, so we had one of our best friends play and sing for us. We also wanted to share our personal vows in the ceremony since so many friends and family have been a big part of our story."
The bride searched for a wedding DJ who could create a lively experience for her guests and was referred to Graingertainment. The bride relied on their professionalism and skills to keep the dance floor packed all night long.
"We wanted someone who was young and who would understand what vibe we wanted. The DJ is responsible for the party, and we wanted a professional who could do just that," Susie revealed. "I found out about Graingertainment and could not be happier! They were extremely easy to get in touch with and professional. We had DJ Dylan, and you could tell that he knew what he was doing. I seriously cannot say enough good things about Dylan and our experience with Graingertainment! I have had friends say to me that we had the most fun dance floor they have been a part of at a wedding."
One of the most important decisions that many brides-to-be face is finding the right hair and makeup vendor, and Susie turned to Marry Me Tampa Bay's preferred bridal beauty artists to research the best stylist for her style.
"I found our hair and makeup vendor through Marry Me Tampa Bay. I had definitely used the site to read blogs and search vendors," the bride revealed.
Susie recalls many special moments surrounded by friends and family throughout the wedding day, but it was the unplanned absence of Casey's father and the caring nature of the couple's wedding vendors that really made an impact.
"The most memorable moment was being out on the dance floor with Casey and all of our best friends surrounding us. We had the best time. For Casey, it was seeing me walk down the aisle. We were able to take pictures in a vintage Ford Bronco, and those were some of our favorite pictures from the day!" the bride reminisced. "Casey's dad had to have unexpected open heart surgery the Thursday before our wedding, and there are no words to describe how sad and bummed we were not to have his dad a part of our day. Our photographer and videographer made sure to get footage of Casey and his dad having a moment over FaceTime. Our pastor also acknowledged him during the ceremony. We missed him so much, but our vendors went above and beyond to make sure he was honored."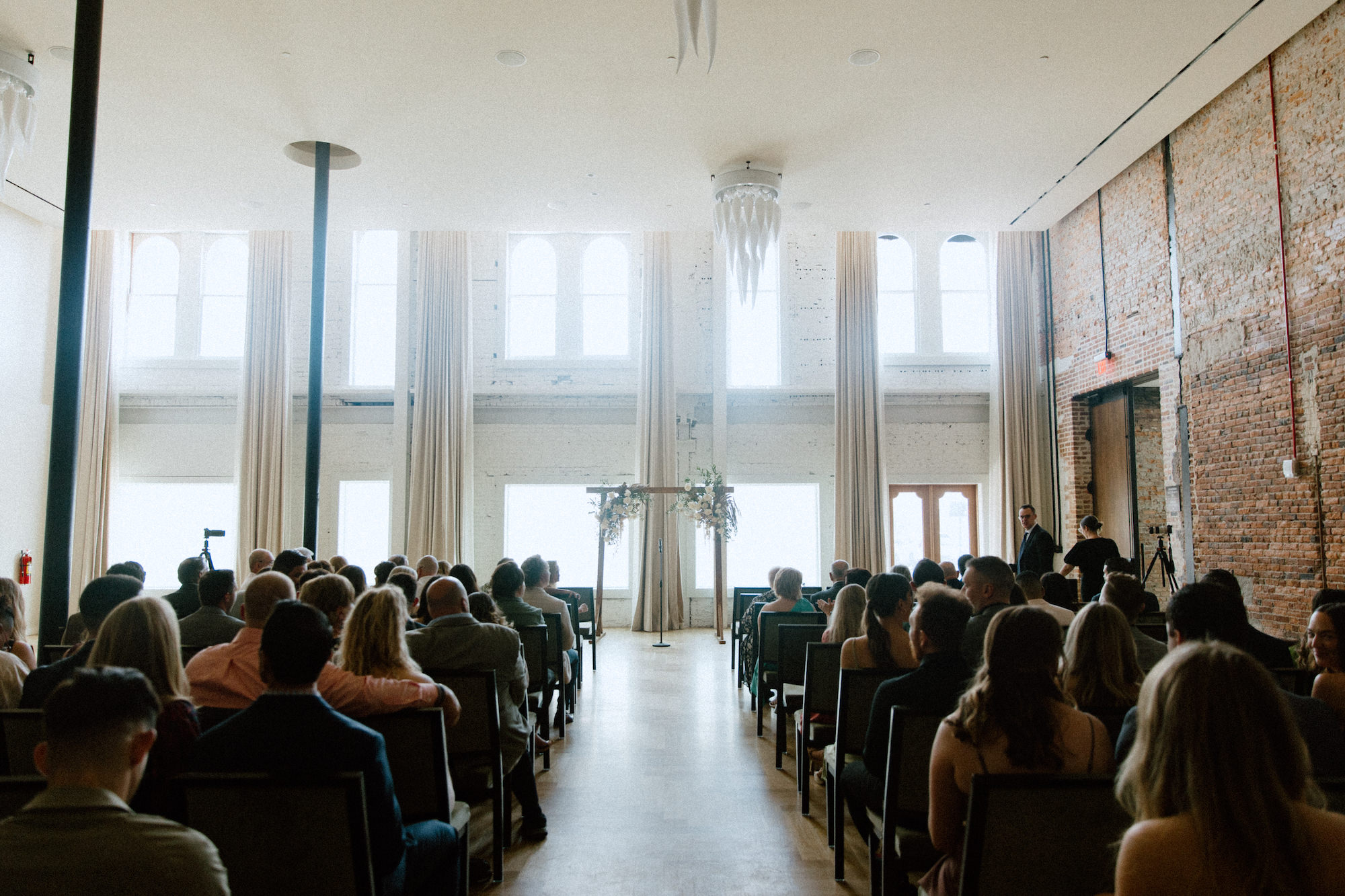 ---
---
The Proposal:
I was visiting my friends and family in my home state of Rhode Island. Casey wasn't supposed to get into town until that following Tuesday. My friend Gabbie told me we were going out for brunch and to see the views of Newport. When we reached our destination, Casey was standing at the most beautiful spot with a perfectly curated picnic and a box of all of our memories over the last four to five years. He asked me to marry him, and it felt like a dream! His family flew up to be there, and they had put together an engagement party afterward. It was perfect.
Where did you spend your honeymoon?
We did a Mediterranean cruise through Greece and Italy. We really wanted to see Europe without the stress of having to figure out the travel on our own.
Where did you host your bachelorette party?
I did a weekend at the Sarasota Modern in Sarasota, Florida. I wanted something local but that also felt like a vacation. There are plenty of things to do and places to eat in that area, so it was perfect. Casey decided to stay in Tampa, where he and his guys went to Busch Gardens, and then ate all they could eat at Texas De Brazil.
How would you describe your theme/wedding design inspiration?
A classy and timeless feel with trendy and modern touches.
What were your colors?
We did not necessarily have a color scheme, mostly neutrals and earthy tones! The bridesmaids wore satin champagne dresses, and the groomsmen wore cream-colored suits and black shirts. We wanted it to blend well with the vibe of Hotel Haya.
Which vendors really exceeded your expectations?
I cannot say enough good things about our photographer. Our photos were the best of the best. We were also impressed with Dylan, the DJ from Graingetainment.
What advice would you give to other Tampa Bay couples?
Reach out to other brides for advice and for vendor recommendations; there is no way I could have done it alone without people giving me advice and suggestions! Do not let the little things stress you out, enjoy the engagement/planning process. It all goes so fast! Your day will still be amazing no matter what happens.