Hotel Haya is a new boutique hotel minutes from Downtown Tampa in a soulful, historic world all its own. Old Ybor City charm meets modern flair at Haya Hotel. The soul of one of the oldest restaurants gracing 7th Street meets the energy of a neighborhood renaissance, all for your comfort and enjoyment.
Revitalized casitas and brick façade storefronts along 7th Avenue are shining examples of Ybor City's rebirth. It all comes together at Hotel Haya. Through careful renovation and reimagining, the iconic past of Ybor and thoughtful new construction join together in a boutique hotel blending reverence for history and optimism for the future.
Our name honors the roots of Ybor City, carrying the spirit of the founding fathers and cigar artisans who established our neighborhood. We are proud to pay homage to Ignacio Haya whose cigar factory, Haya y Sanchez, was significant for rolling the first cigar in Tampa. Haya was instrumental in building Ybor City alongside another notable cigar manufacturer Vicente Ybor for whom our neighborhood was named. Haya's factory was one of the first in the nation to make cigars from the light-colored Cuban tobacco called "Clear Havana."
An eclectic blend of people, cuisines, and cultures. Named for Vicente Martínez e Ybor, these bustling blocks  became home to Cuban cigar makers, German printmakers whose box labels became pieces of art, and inspired individuals from all over the globe. Today, Ybor City is an architectural gem, with wrought iron balconies and colorful tile work, standout restaurants and shopping, as well as friendly neighborhood chickens.
---
---
The Ceremony:
Host an epic I Do!
Valencia Ballroom has floor-to-ceiling windows and elegant whitewashed brickcan walls that can accommodate up to 200 guests for your ceremony. 
The Courtyard, located pool side, designed with natural Florida plants and market lights! It's the perfect spot for you intimate ceremony of 65 guests or less. 
The Cocktail Hour:
Valencia Foyer includes lounge furniture, local artwork on the walls, exposed brick, and floor to ceiling windows.
Courtyard/Private Dining Room our indoor / outdoor space, perfect for a cocktail hour reception. This space includes market lights in the courtyard, lounge furniture outside, natural landscape, local art work inside the Private Dining Room and large feasting tables with ivory chairs.
---
The Food & Drink:
Celebrate Through Food & Drink
No flavorless wedding fare here. Flor Fina's executive chef crafts banquet menus that create a personal experience and feature locally sourced ingredients. When you host your event at Haya, you will indulge in coastal cuisines of Latin America, the Mediterranean, and our very own Gulf Coast, you'll find the heat of our live-fire grill and an ever-evolving rotation of ceviches.
We do right by it crafting seasonal menus full of hearty vegetables and shareable dishes from our talented kitchen team, which can accommodate your dietary needs.
Food & Beverage Minimums depends on event space, day, and time of the year.
---
The Space:
Your wedding at Haya can be anything and everything you want in vibrant, modern spaces featuring high ceilings and natural light. Opulent or intimate, have your wedding or corporate event in spaces offering historical charm, contemporary style, and every amenity you or your guests could need.
Our Valencia Ballroom is a spectacular setting for your event, with soaring floor-to-ceiling windows, elegant whitewashed brick, and a signature herringbone floor ready for dancing. The Valencia Ballroom's architecture, featuring soaring two-story room heights and maximum natural light, is further enhanced by impeccable details that include whitewashed brick walls, herringbone wood floors, and custom-blown glass chandeliers. 
4,000 SQ FT

200 PERSON CAPACITY

HERRINGBONE WOOD FLOORS

FLOOR-TO-CEILING WINDOWS

CUSTOM BLOWN GLASS CHANDELIERS
Get Ready In Grandeur!
You and your bridal party will revel in your wedding preparations in our spacious Floridian Suite. With expansive space for makeup, dress prep, and pre-vow champagne toasts with your friends, it'll also be a grand place to return to after your celebration. Take a moment before the ceremony or enjoy your first quiet moments as a married couple afterward on the romantic balcony.
With their sleek design and tranquil spaces for relaxation, our standard rooms feature well-appointed bathrooms that showcase modern touches. Guests of Haya will enjoy the use of plush bathrobes and slippers to make their stay more comfortable. Complete with a wireless charging pad, bedside charging ports, locally curated private bar, and luxurious bathroom amenities. The buzz of the city awaits just outside your window. All rooms include complimentary WiFi. Our king guestrooms include nods to the neighborhood's rich history with design touches crafted by local artisans.
---
Special Offer for Marry Me Tampa Bay Readers:
Say "I Do"  in April-August, 2023 and receive a complimentary night stay on your wedding, with a two night stay, and discounted Valencia Ballroom Room Rental. The ballroom room rental is discounted to $3,000 for a Saturday night and $1,500 for a Friday or Sunday. Valid for new contracts only. 
---
---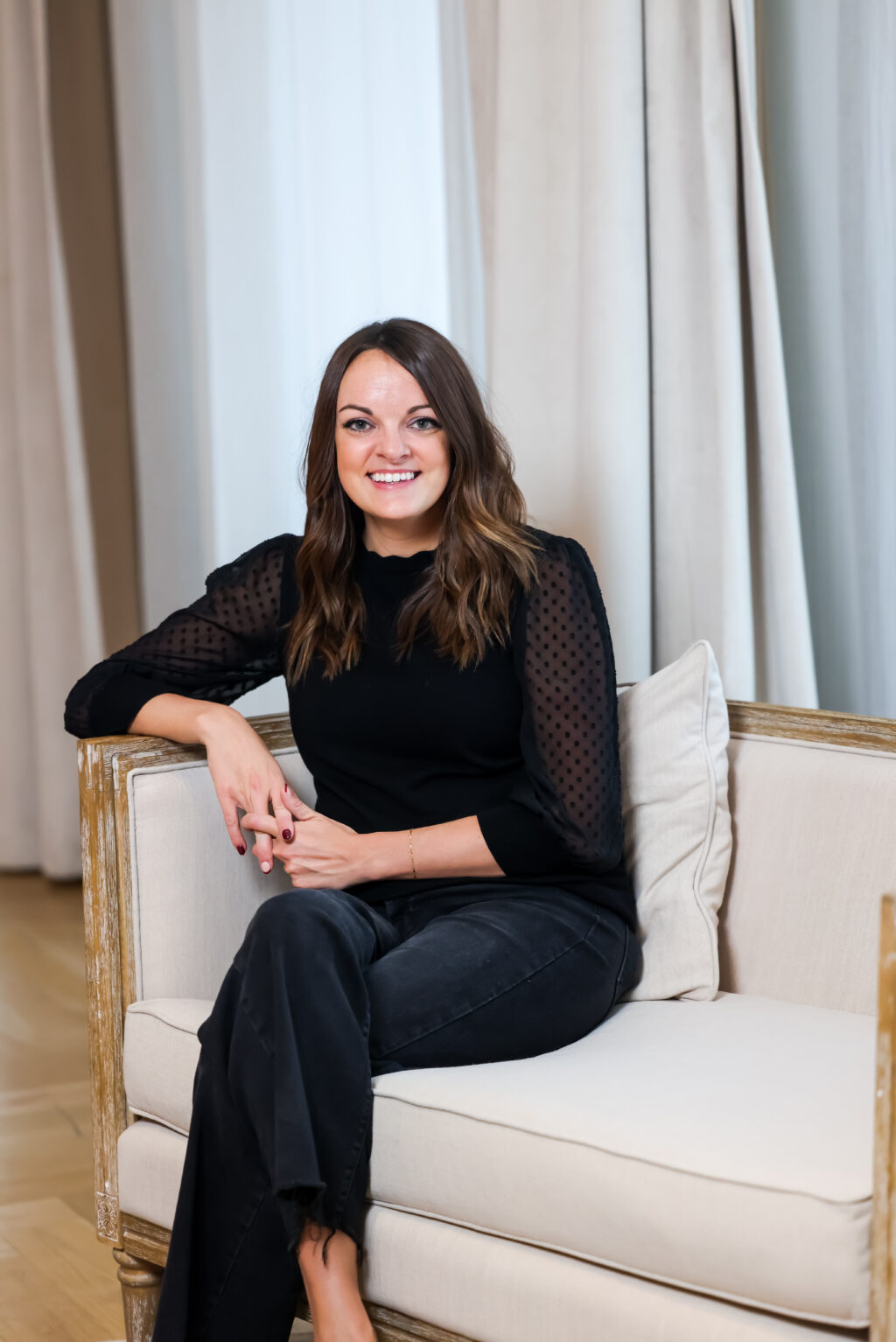 Meet Meghan Hygh
Catering Sales Manager: Meghan Hygh
Meghan was born and raised in DeWitt, Michigan. After graduating with a degree in Hotel, Tourism, and Event Management from Central Michigan University, Meghan started her hospitality career on Mackinac Island, MI eventually moving to St. Pete, FL. She worked as the event manager for The Vinoy Renaissance for 5 years before coming to Hotel Haya! Meghan is obsessed with her dog, Chef, rosé wine, and Grays Anatomy!
She LOVES to witness her clients making the exciting decision to (finally!) select their wedding day venue. She understands that each couple has a unique vision when it comes to their special day and enjoys offering creative and custom options to help design each couple's perfect day!
Catering Service Manager: Logan Bell
Logan was born and raised in Tampa, Florida. Graduating with a degree in Stage Management from University of Central Florida. Logan started her hospitality career as a Stage Manager at Busch Gardens before coming over to Hotel Haya!
Logan started as Hotel Haya's Reservationist and quickly joined the Event Team. Logan is obsessed with her cats, Reeses and Maru, espresso martinis, and a fantasy genre lover! Logan truly enjoys celebrating every couple's love for each other and thrives to see everyone's smiling faces on the wedding day.
Website
(813) 568-1200
Hotel Haya Reviews from Marry Me Tampa Bay Couples:
Marry Me Tampa Bay curates the below reviews from real couples whom we've personally interviewed. As Tampa Bay's most trusted wedding planning resource, these reviews are 100% accurate and aren't created by fake accounts.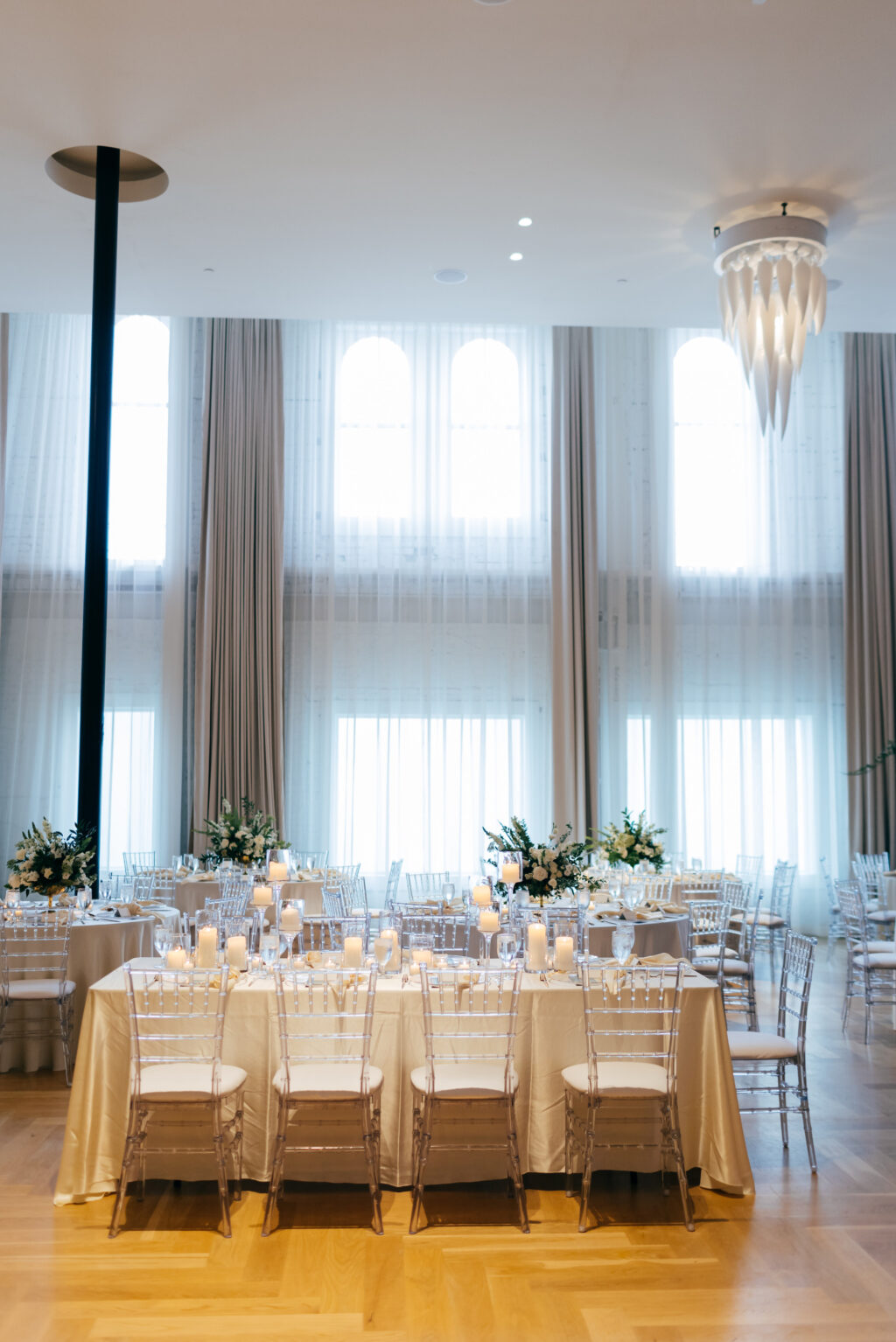 We envisioned a unique reception venue and made our selections based on our wedding design and style. It was important to us that our venue was local, could support our wedding capacity, and had indoor/outdoor options. The staff at our venues also made such an impact on our decision. Wedding planning can be very overwhelming, but if you are working with people who understand that it makes all the difference.
We were treated like family at Hotel Haya, and every time we walked in, we felt like it was our "Cheers." We never walked in without a personal greeting.
-Katie and Brant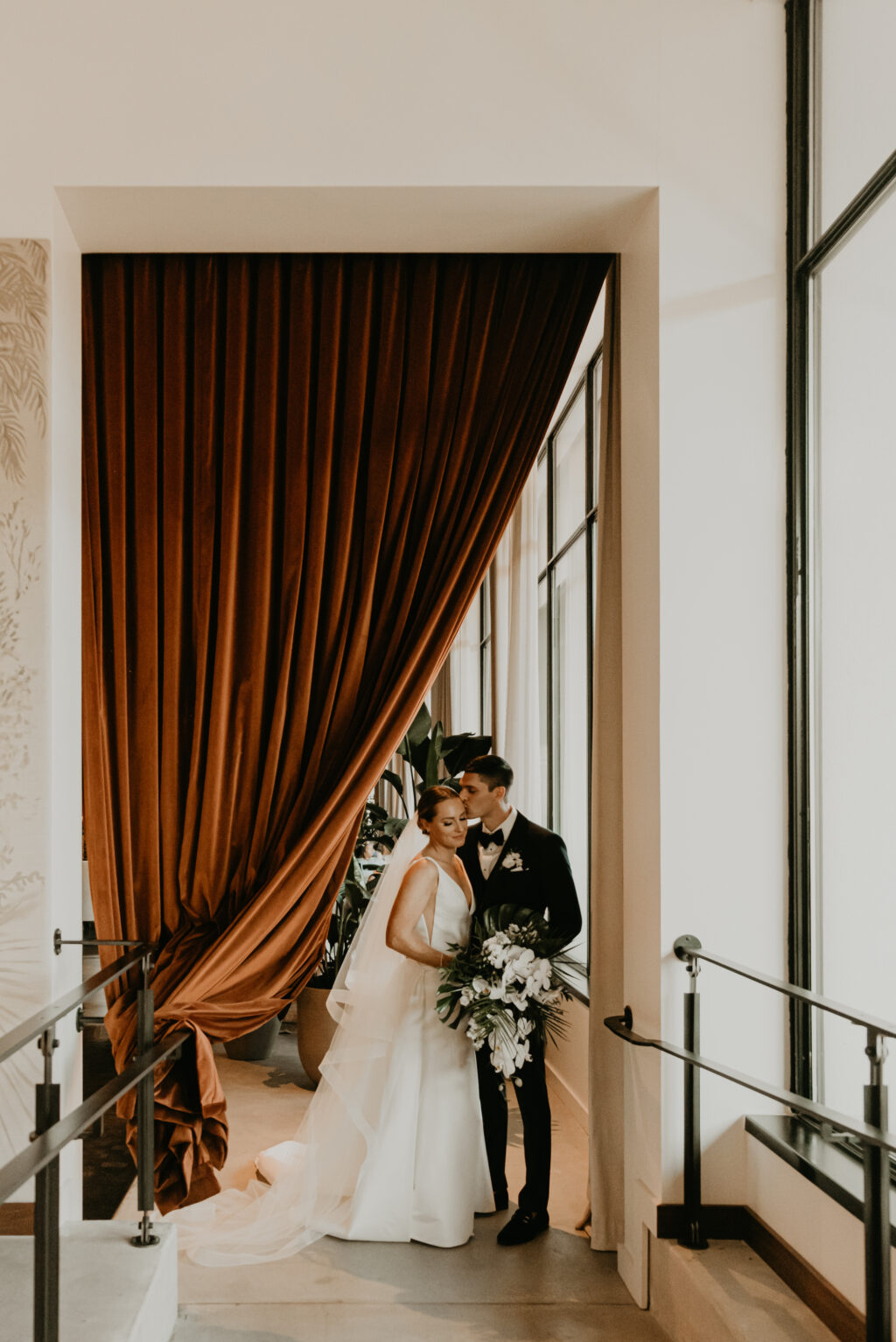 Having a venue that was all-encompassing was important to us. We wanted our guests to be able to relax and not worry about getting from ceremony to reception, and Hotel Haya made everything a breeze. It was a bonus that our guests could also stay at our venue. We flew down to Tampa one weekend and toured ten venues and nothing we saw could measure up to Hotel Haya.
We loved how it encompassed old Ybor City charm with a modern flair. We are huge foodies and feel that most often wedding food is forgettable at best. We didn't want our guests to have that experience and felt that the chef at the hotel shared the same vision. They crafted signature cocktails for us that the guests loved and even brought in draught beer from Cigar City. The service was exceptional! It also happened to be Tampa Pride the same day in Ybor (which was a blast), and Hotel Haya didn't miss a beat with our wedding weekend.
-Briana and Jeremy
---
---
As Seen on Marry Me Tampa Bay