Tampa couple Laura and Chris could thank the President of the United States for their meeting…sort of.
Chris who originally had plans to attend medical school, volunteered for the Bush-Cheney campaign and quickly changed paths from the operating room to the courtroom. The summer before he was scheduled to attend law school he landed a coveted White House internship, which then led to an assistant position to former President Bush's senior adviser Karl Rove. This unexpected detour put Chris in law school two years later than scheduled and in the same line as his future bride Laura and at a Florida State Law School BBQ orientation.
"I had a boyfriend at the time, but we had almost all of our classes together, so we became pretty good friends. After two years in law school and we each had ended relationships, we went out to dinner with a couple who we are both friends of ours. I couldn't tell if it was a date. He had invited me, but there were other people going, and I was really hoping that it was. He bought my dinner — confirming it was a date. We started seeing each other regularly after that and I'd say the rest is history," Laura reminisced.
Giving a nod to their alma mater, Chris turned an afternoon with Laura and her beagle-corgi mix John Smoltz, into a happily ever after.
"Chris took me and John Smoltz to the lawn in front of the law school where we met in the BBQ line and proposed. I, enthusiastically, graciously, and emphatically, accepted." Laura gushed.
Although Laura is from Pennsylvania, she is a Florida girl at heart and wanted a private and waterfront Tampa Bay wedding venue. She and Chris visited Tierra Verde wedding venue Tampa Bay Watch and immediately fell in love, but had to continue the search because the venue only holds up to 150 guests.
"It was important to us to be on the water and also as private as possible (trying to avoid the beach lookers – though I am totally guilty of that myself and love watching beach weddings!).  After a lot of searching for the right place that was affordable, it became clear that our gut was right and Tampa Bay Watch was the right place for our wedding — though I wish we could have included more people," Laura explained.
Since she was living in Orlando while wedding planning and Chris was in Tallahassee, the pair hired St. Petersburg wedding planner Burkle Events to handle the "Day Of" coordination.
"Just about everyone of my friends who has hired a wedding coordinator told me it was the best decision they made. Jennifer and Natalie with Burkle Events were awesome. I honestly do not know how we would have pulled it off without them. When I met them, they just made me feel so comfortable with everything. I felt very confident in their advice, but I never thought they were giving me their opinion of how things should be. It's a slight distinction, but it makes a difference because I felt like I could count on their advice, but if I wanted to go another way, I knew they would be on board with that and help me accomplish whatever we were trying to do," Laura shared.
Along with their Tampa Bay wedding planners, Laura and Chris were blessed with other great St. Petersburg wedding vendors.
"I was very happy with all of our vendors. Kimberly Photograply, LLC, Catering by the Family, Full Circle Band, Reverend Schick with Hyde Park Presbyterian (we also did pre-marital counseling with him and he was wonderful), Destiny & Light Hair and Makeup, Cheryl Dillon, our florist, were exceptional and of course, Tampa Bay Watch.
Even with the best preparation, the big day doesn't always go as planned. During the wedding ceremony, Laura and Chris' minister forgot to include the wedding vows, so during group pictures they did an impromptu exchange.
"Literally right in front of all of our friends and family, we exchanged vows and kissed again. It actually made the vows even better," Laura said.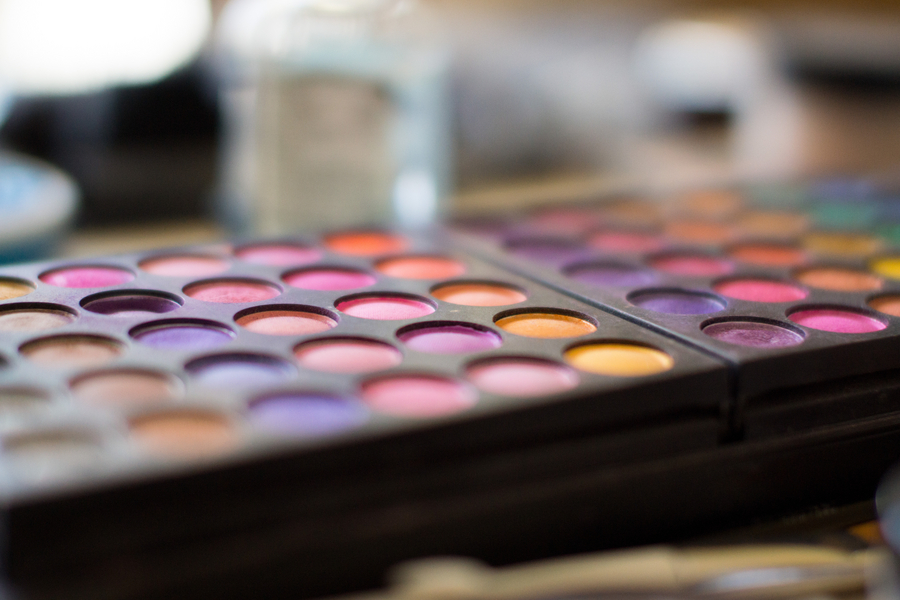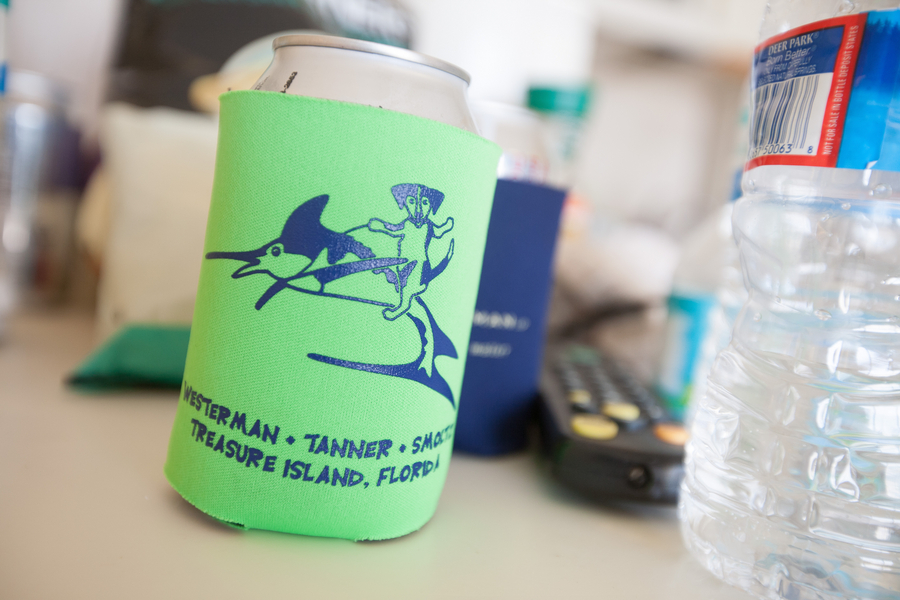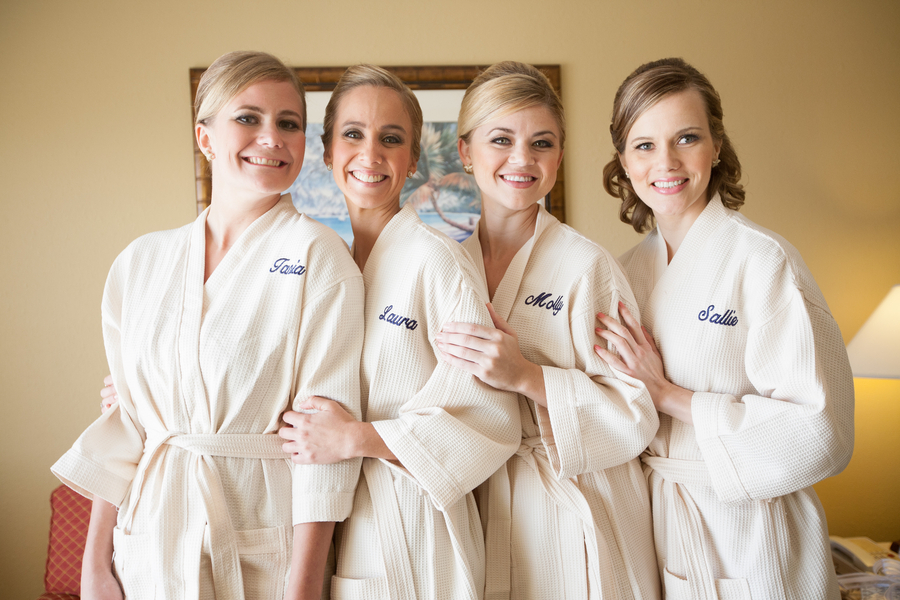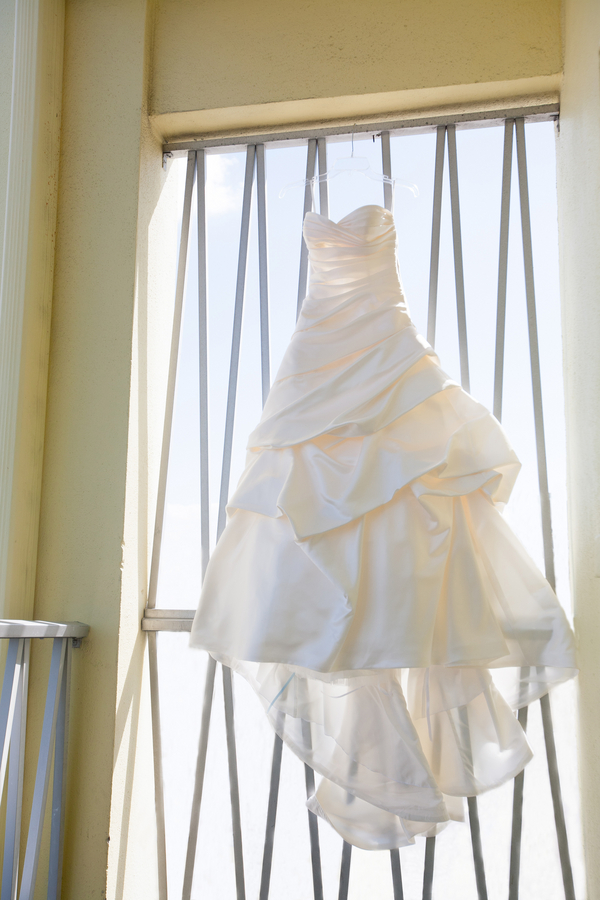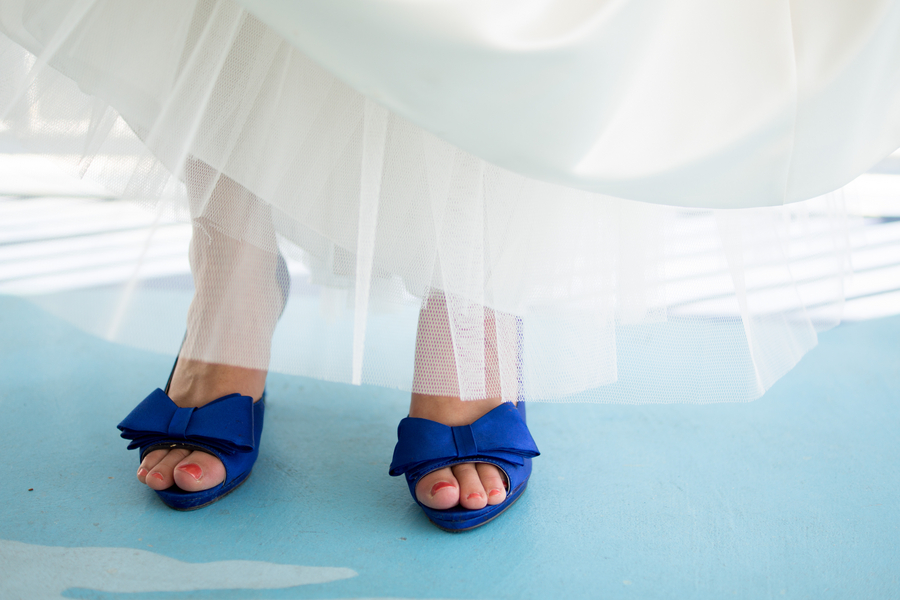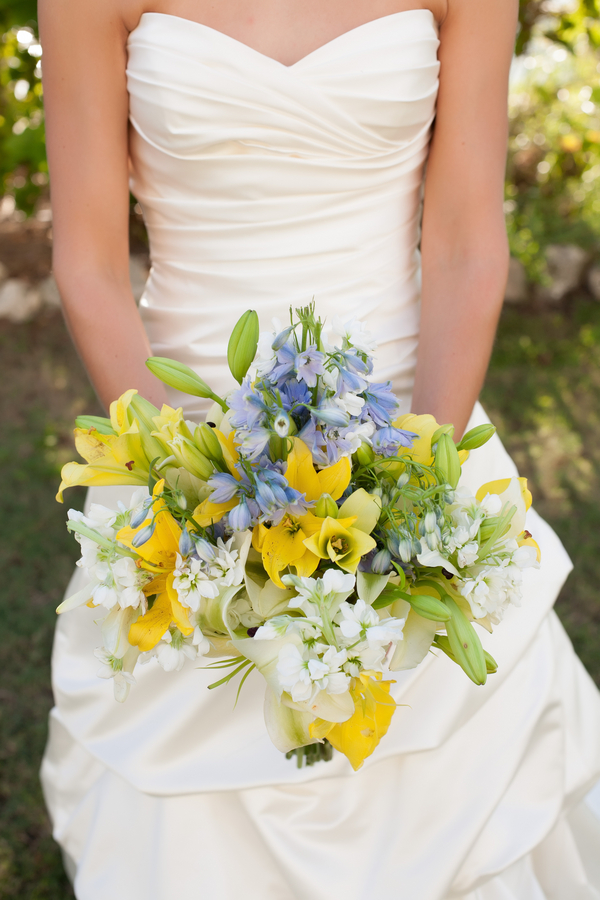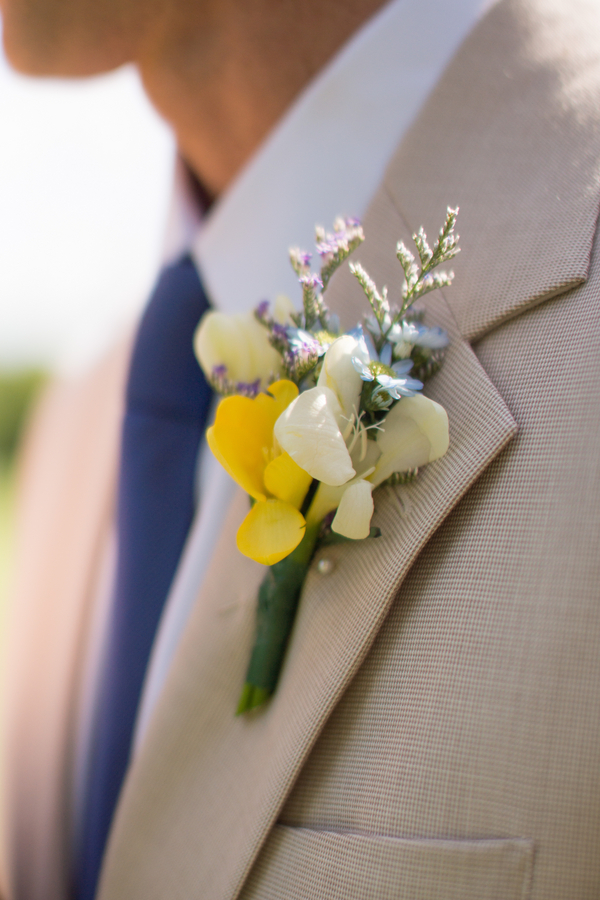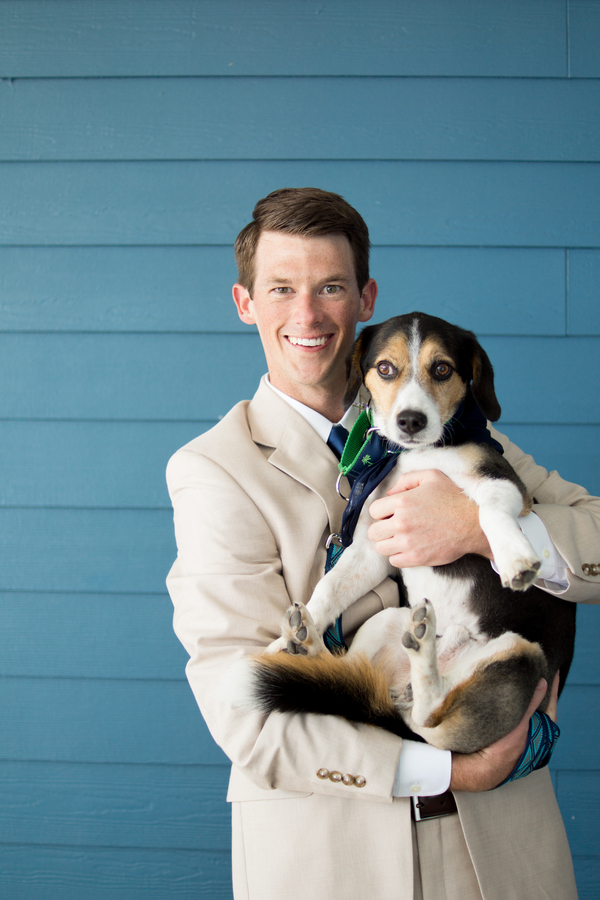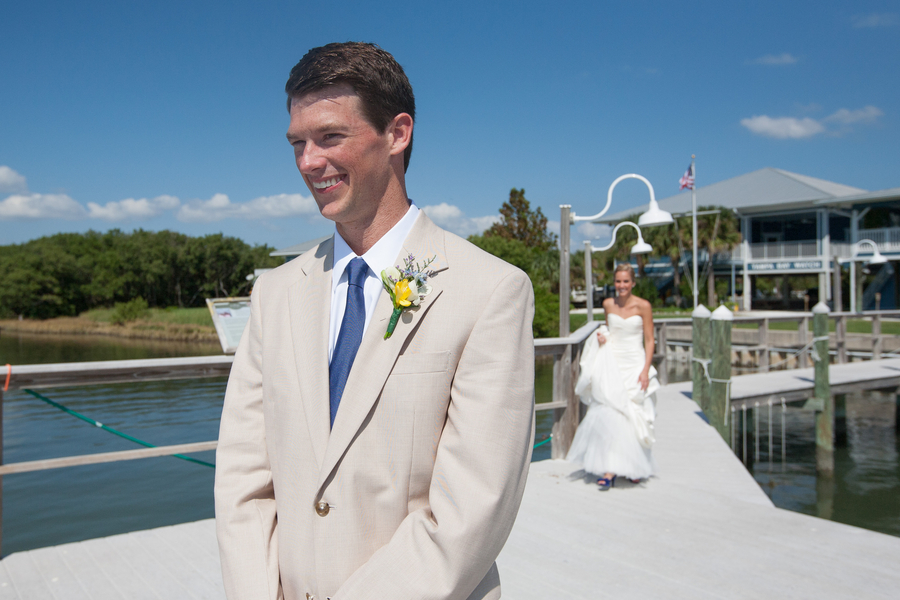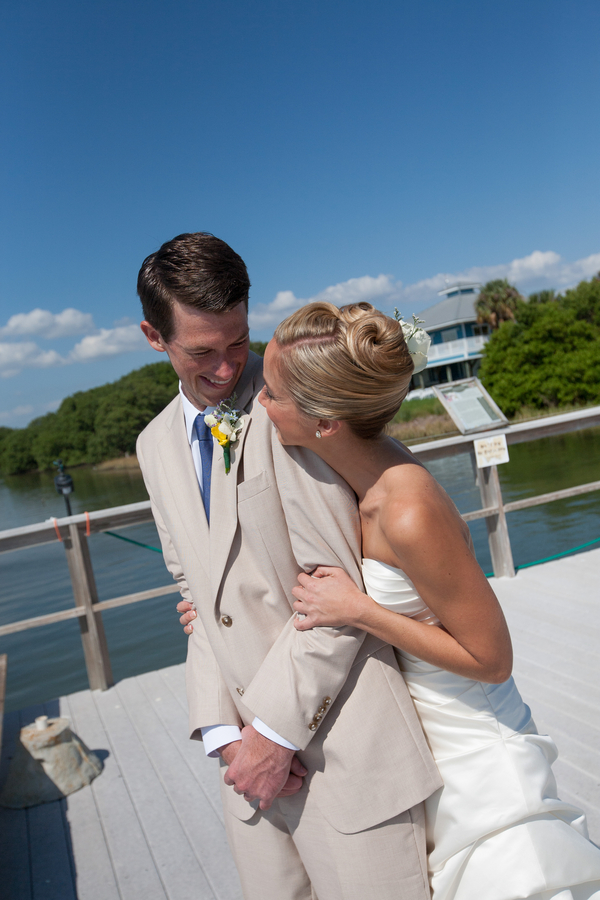 Chris and I did the first look, and that will always be a moment that I love.  I am pretty superstitious and traditional, so I ended up deciding to do it last minute and was worried about whether it was a good idea.  I am so glad we did it.   He is my best friend and favorite person – I was so excited to see him!  I was actually nervous for it, but it was so good to get to give him a hug and kiss before I walked down the aisle. – The Bride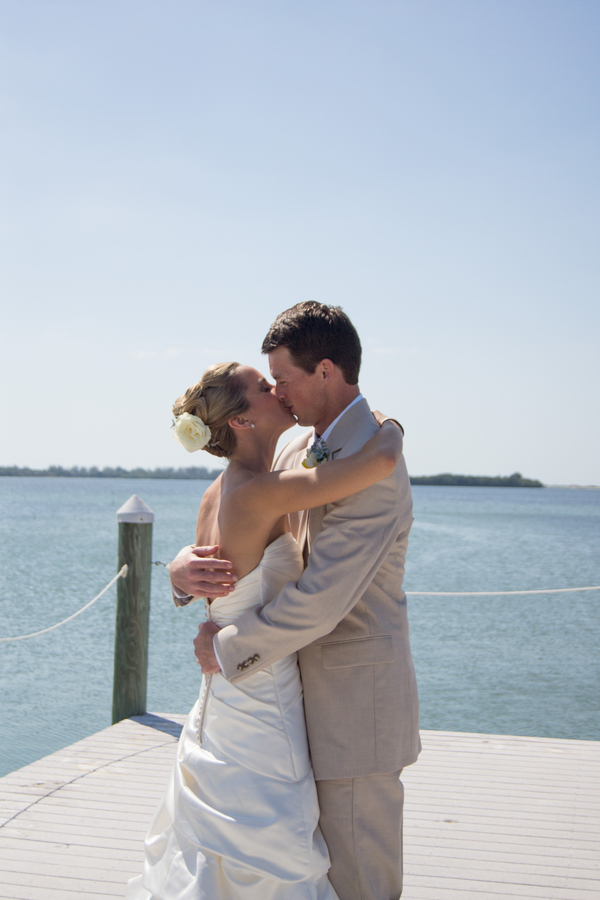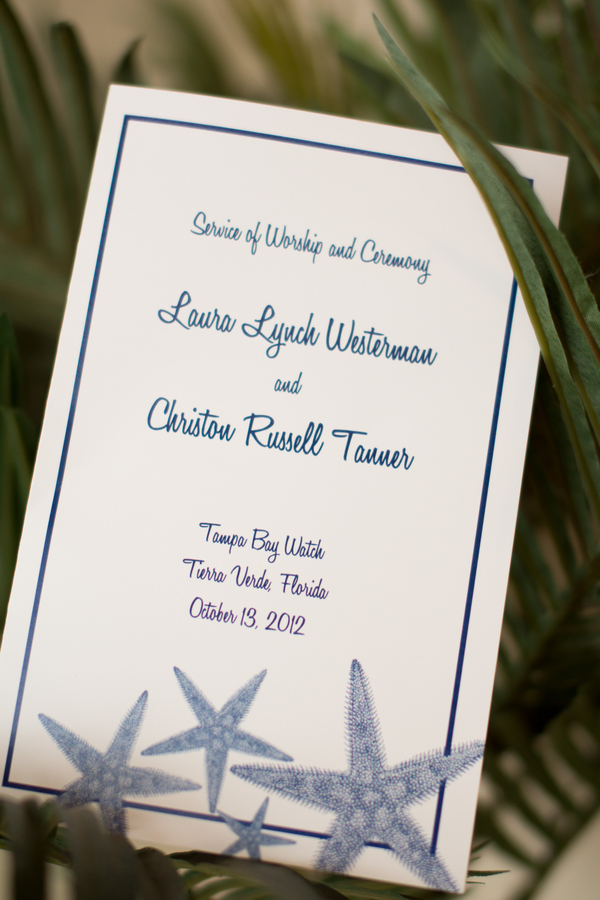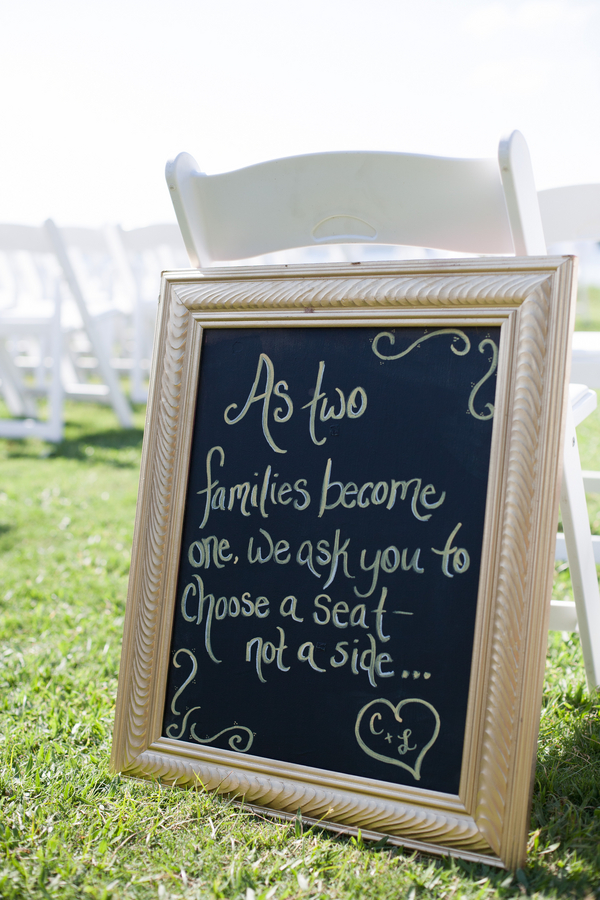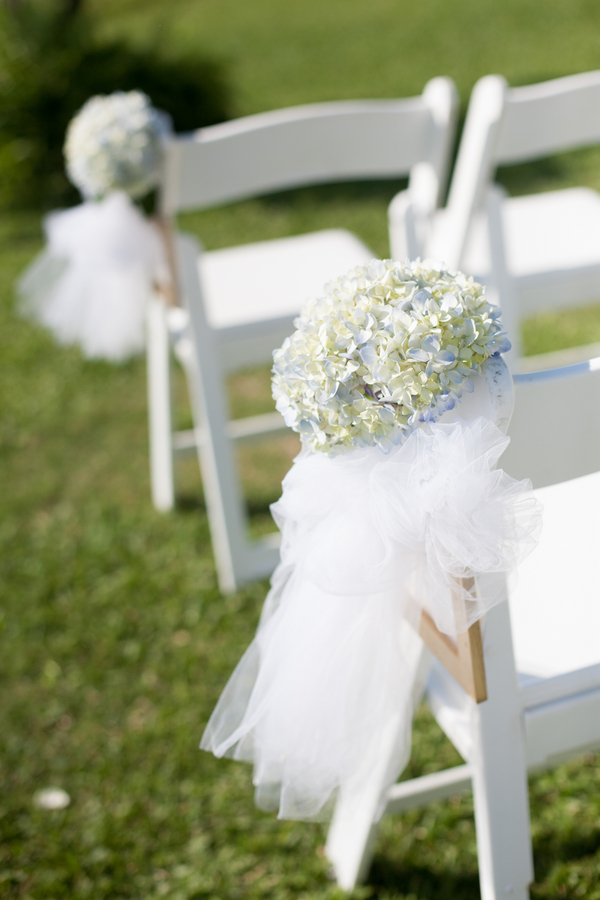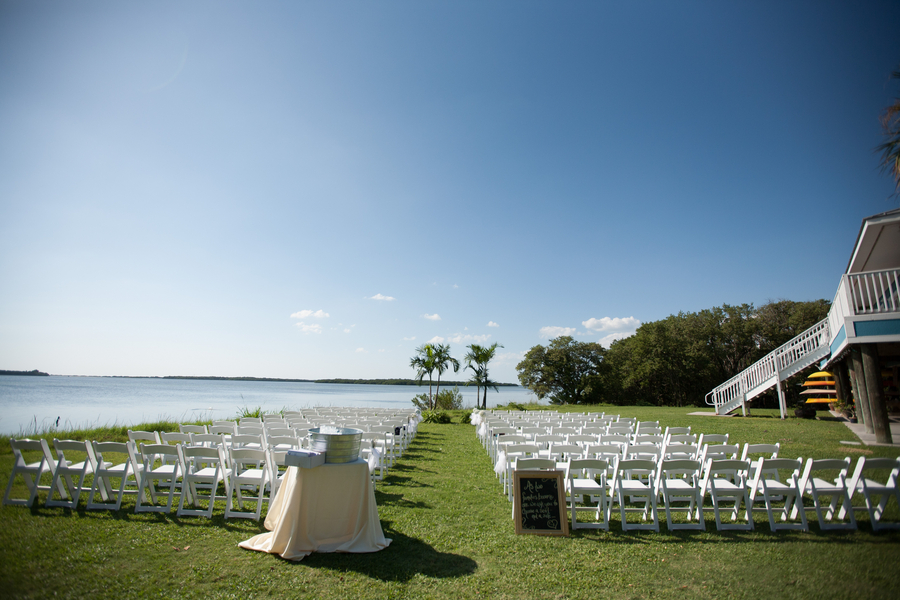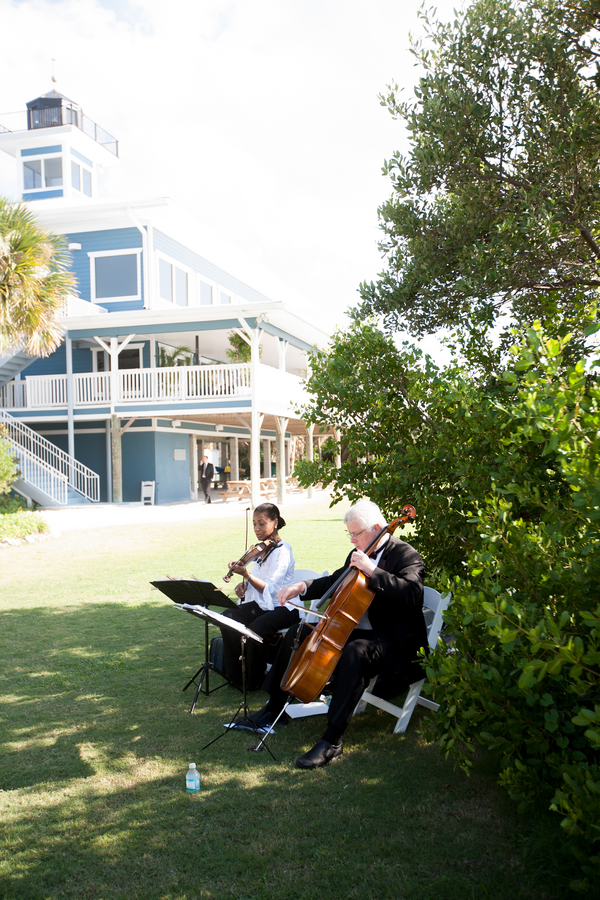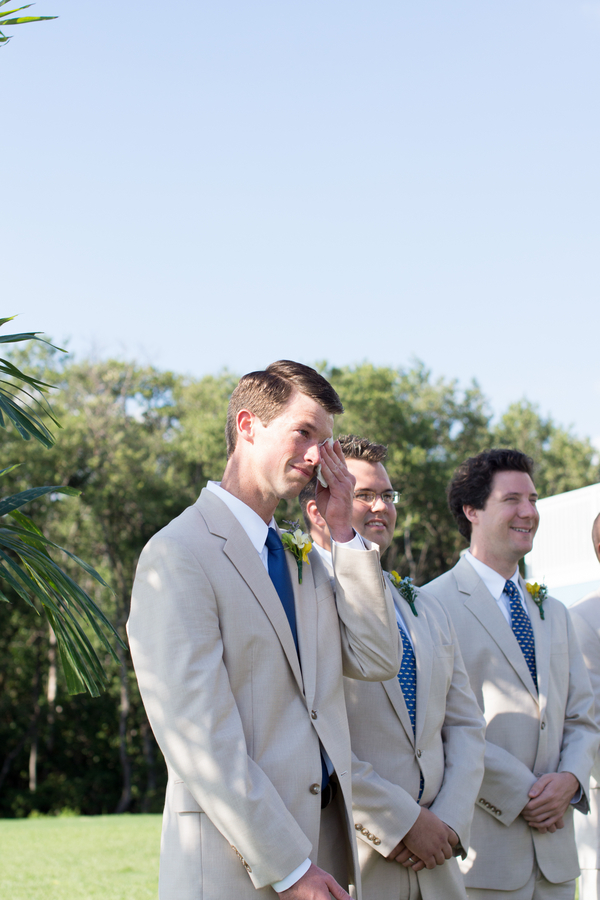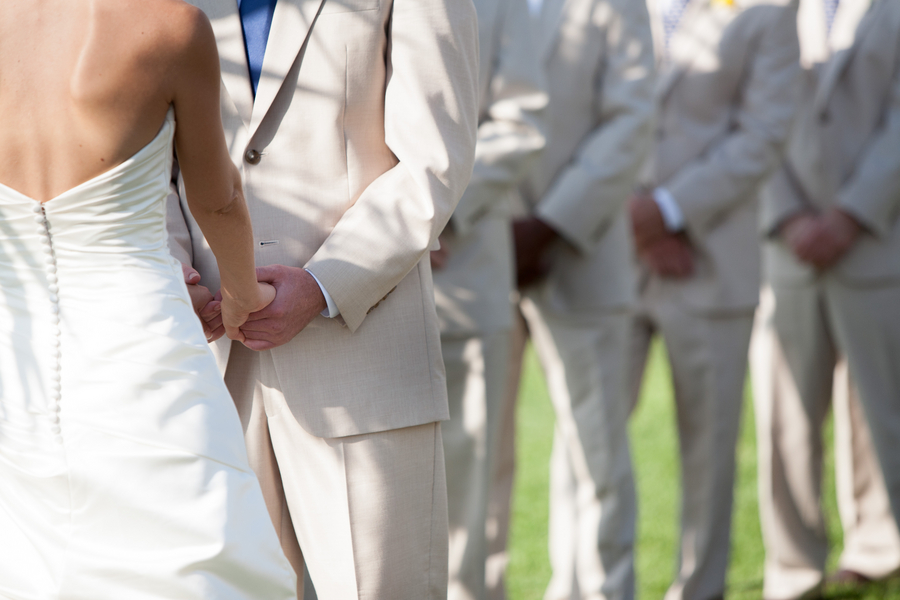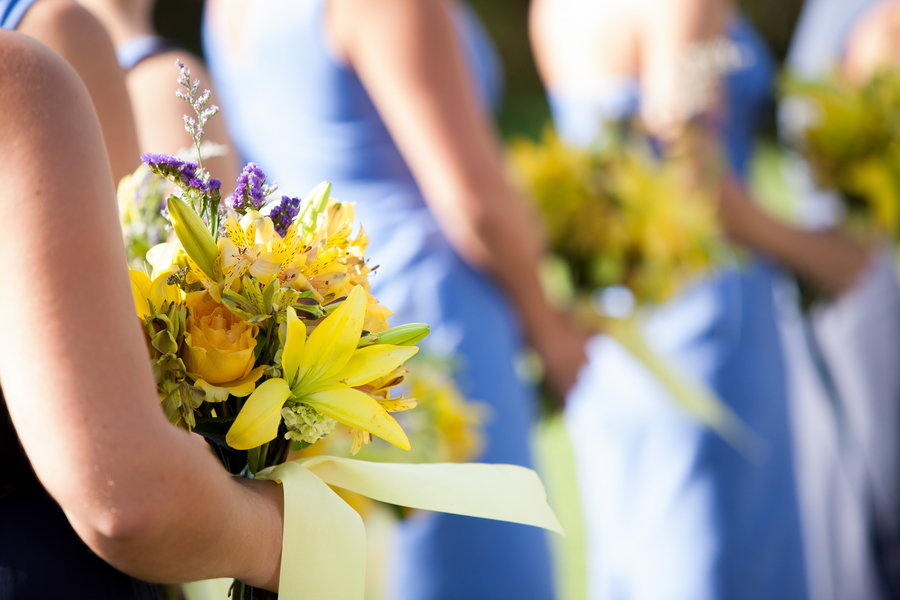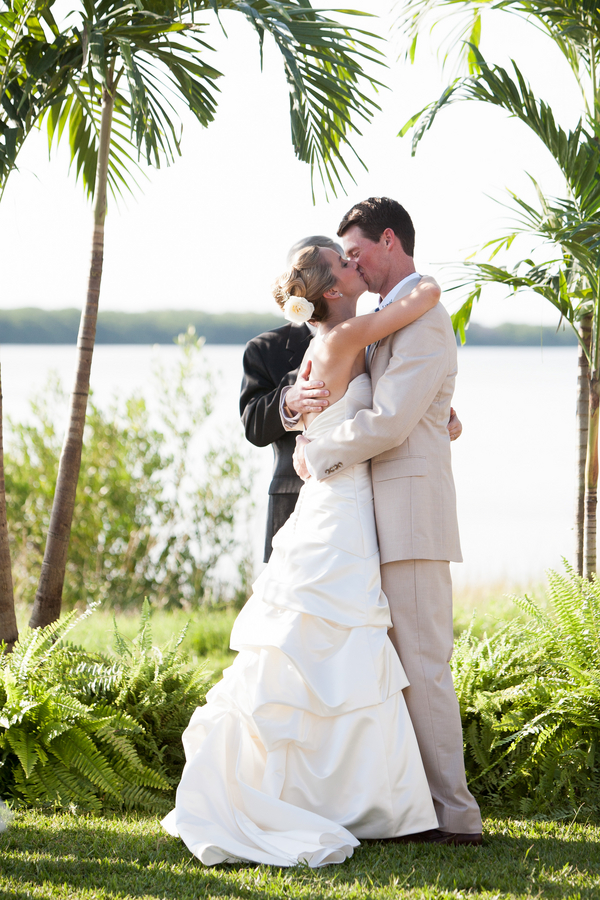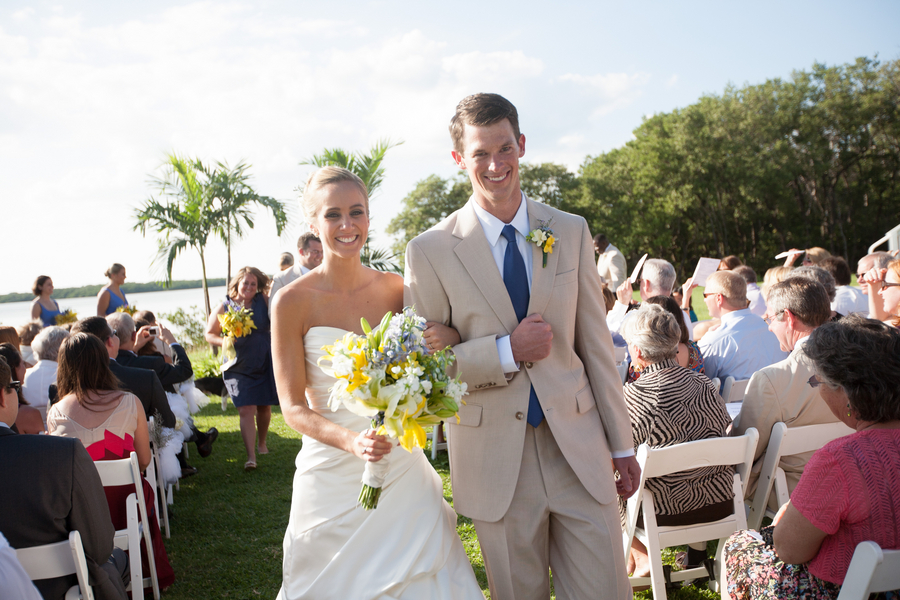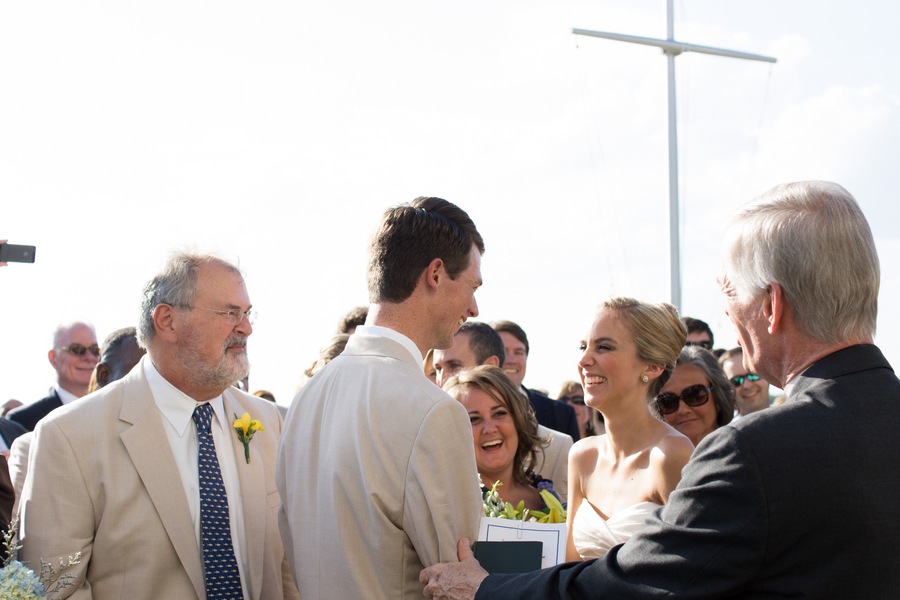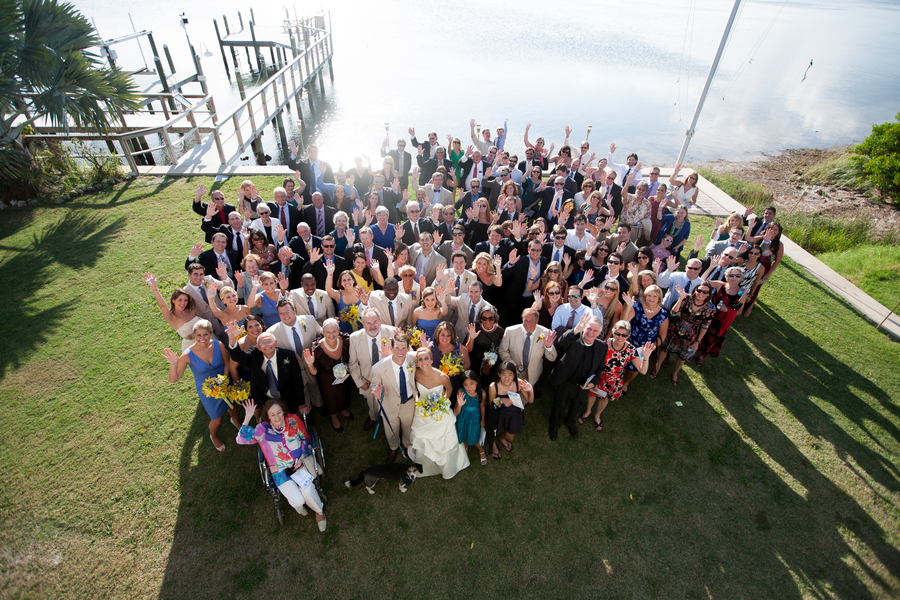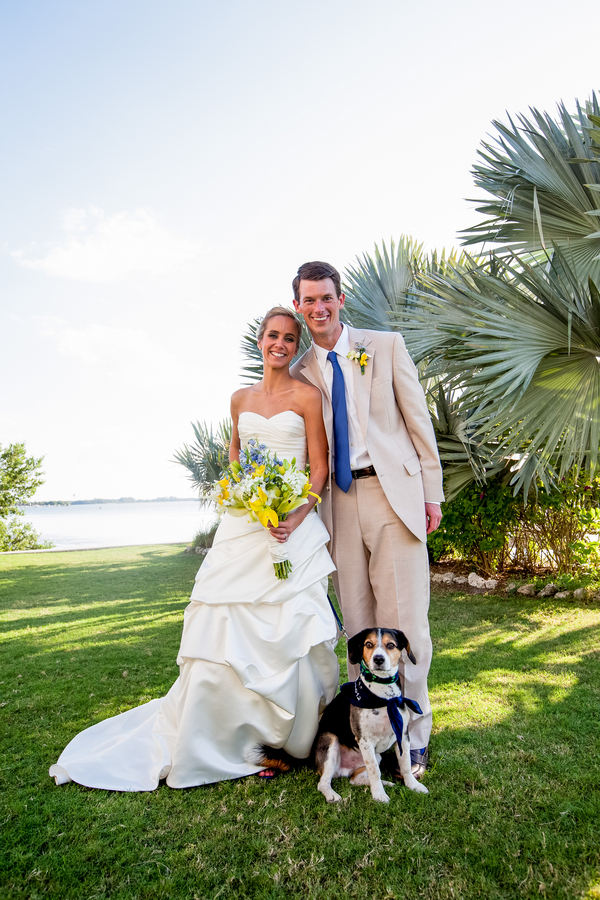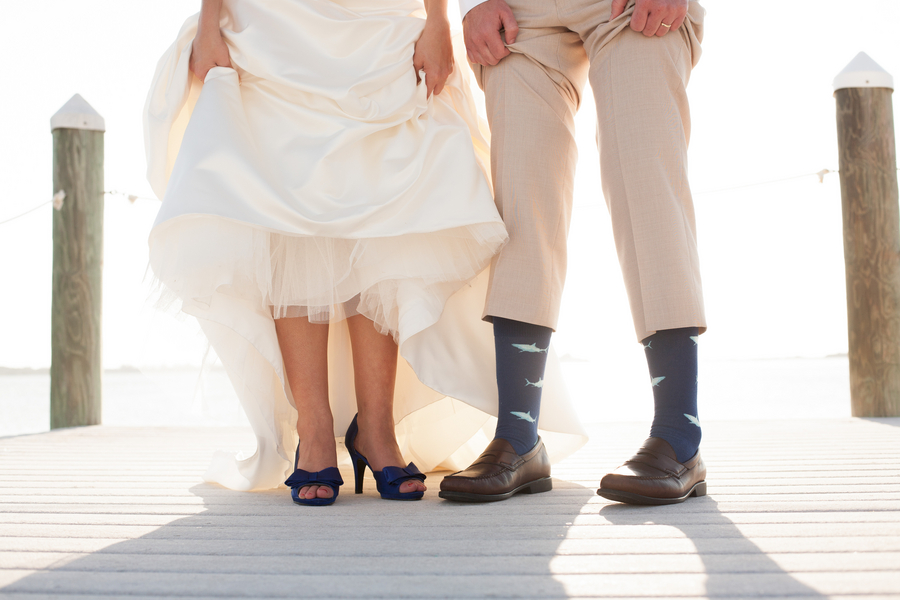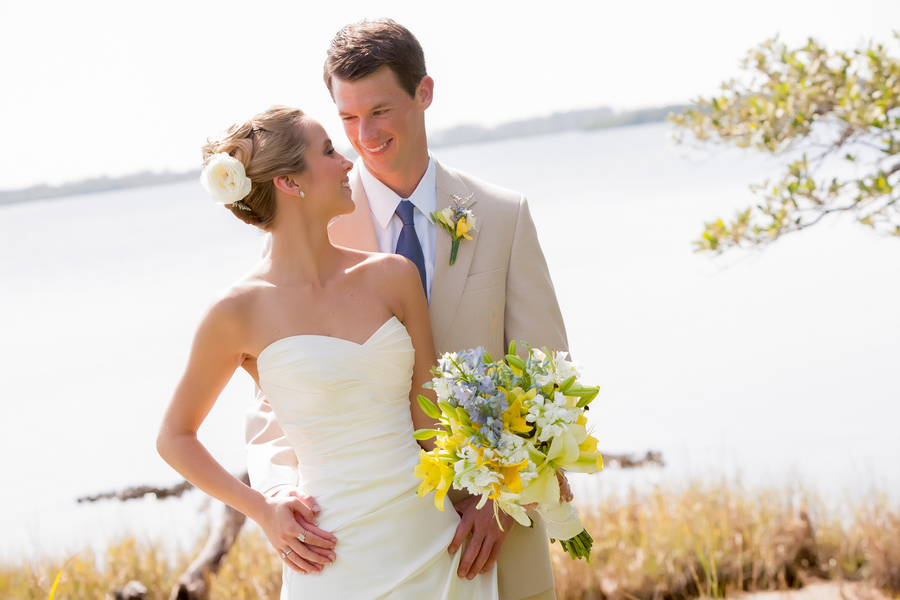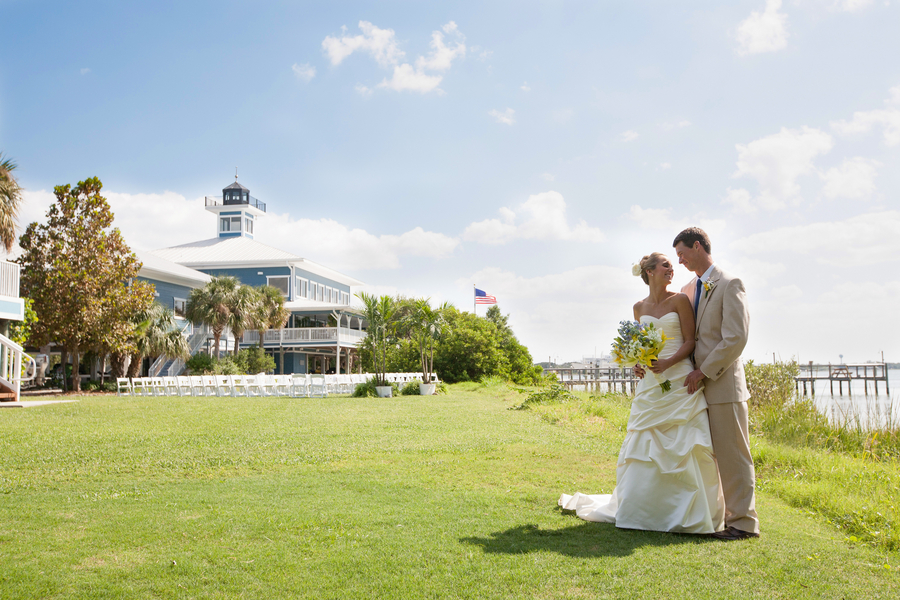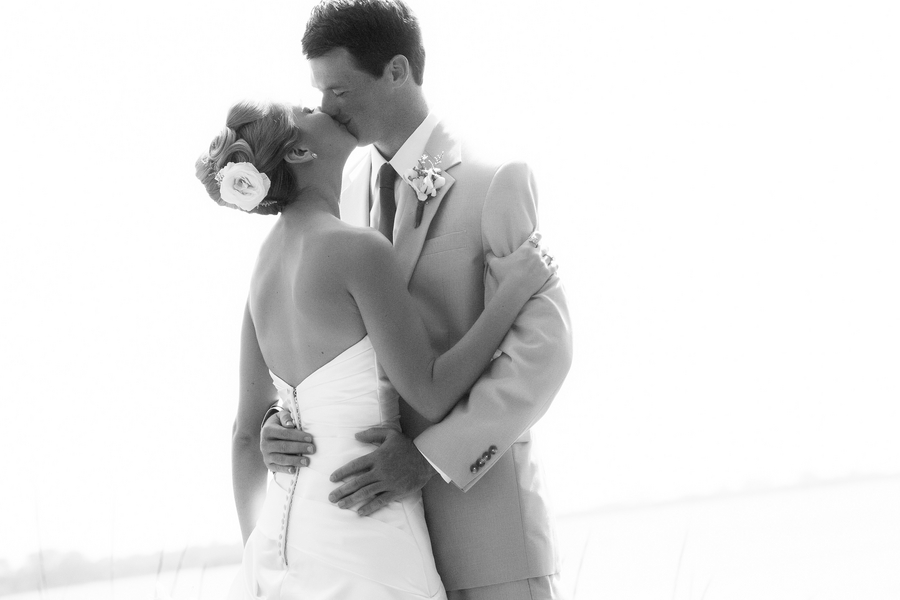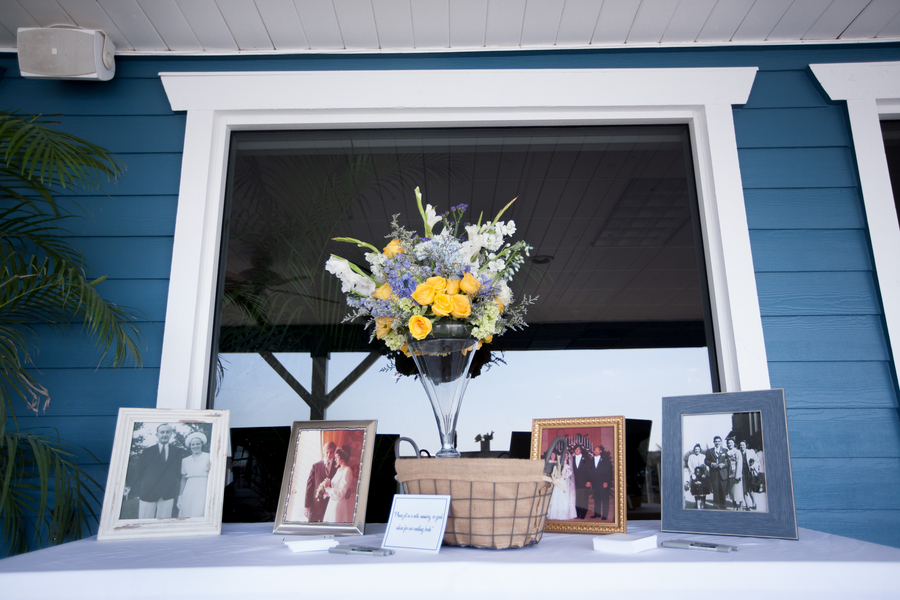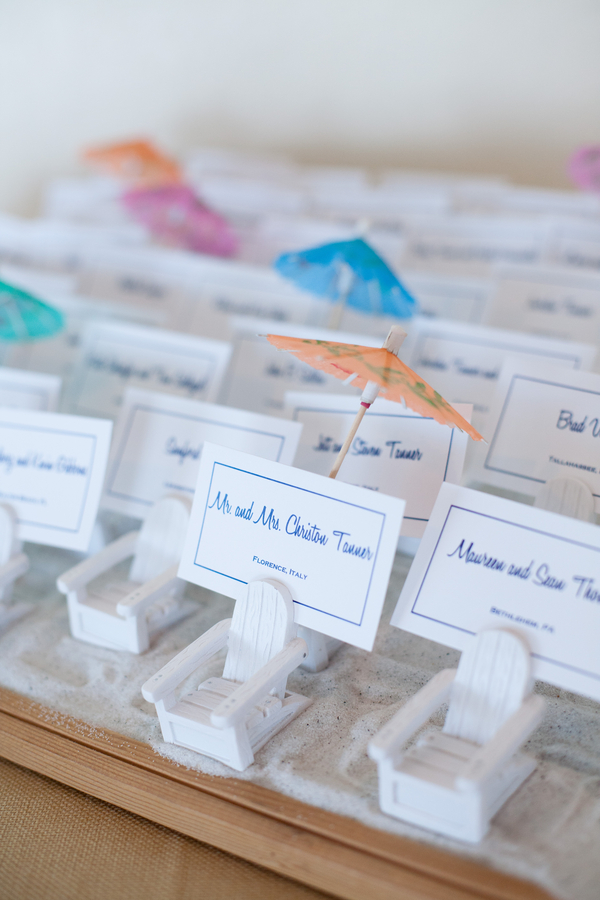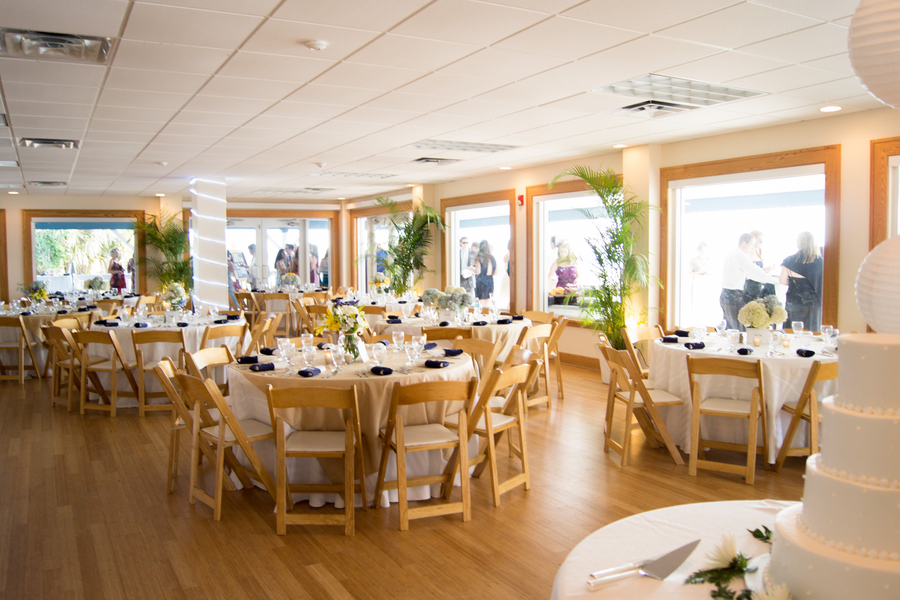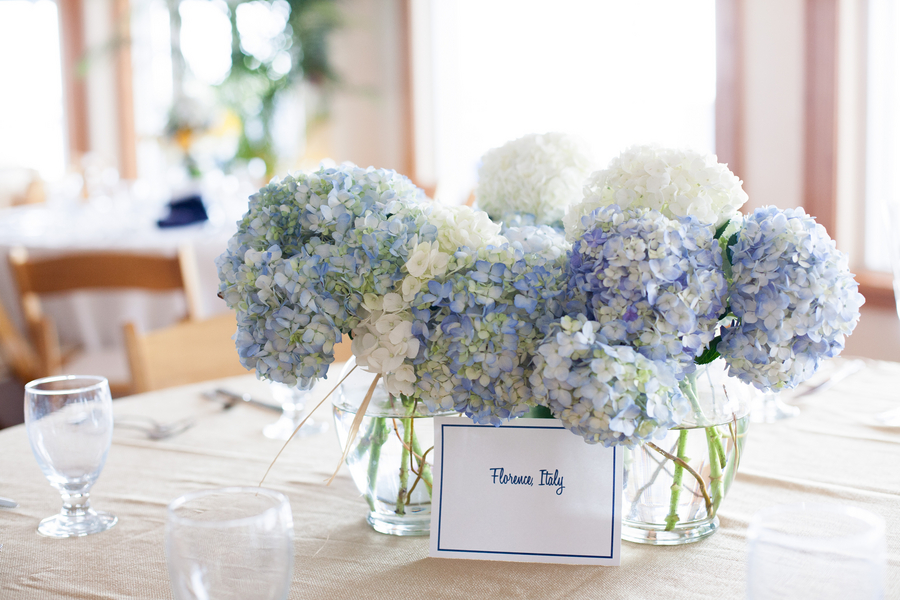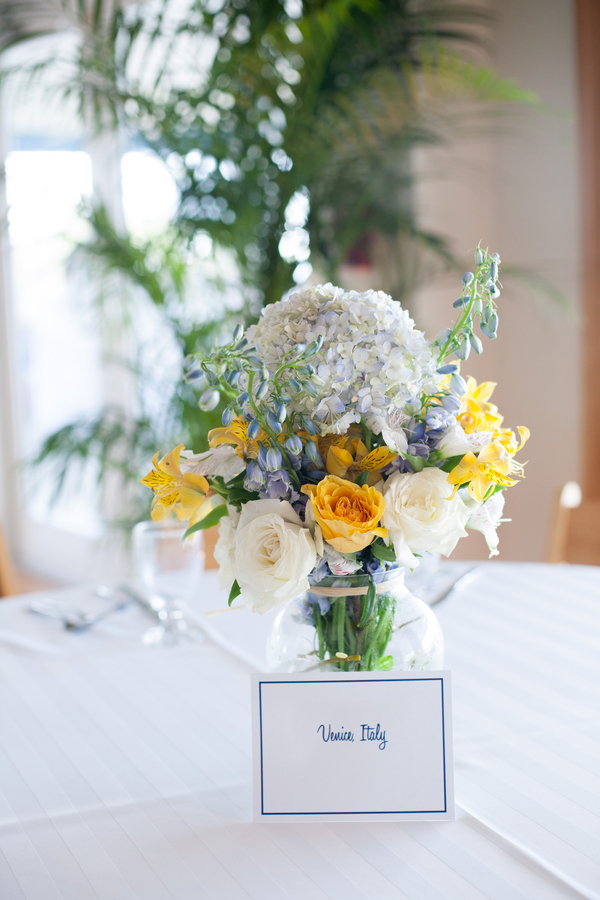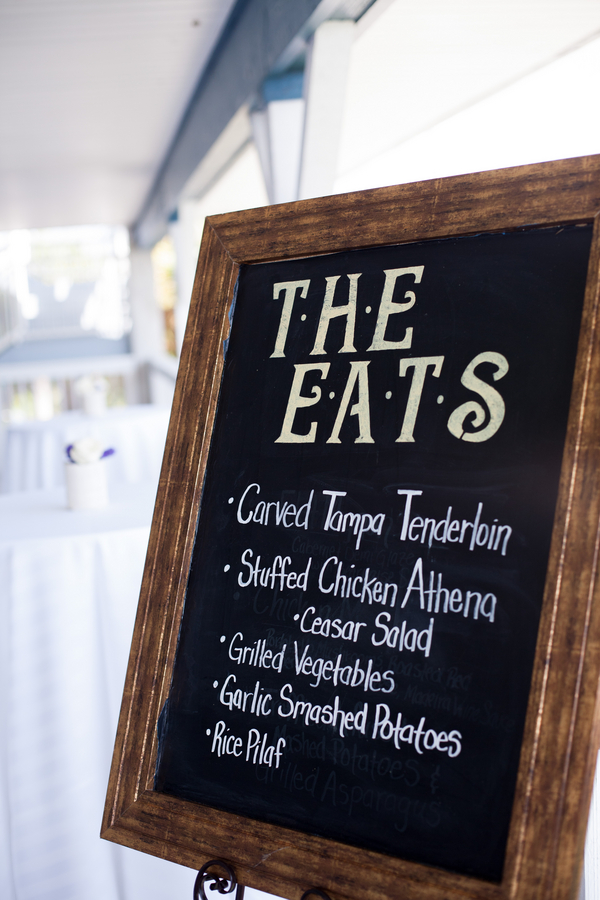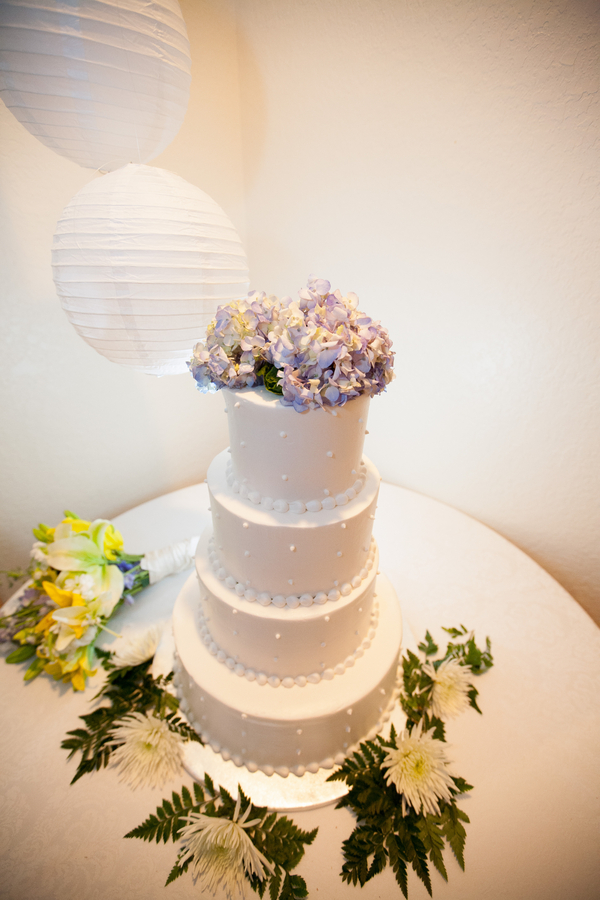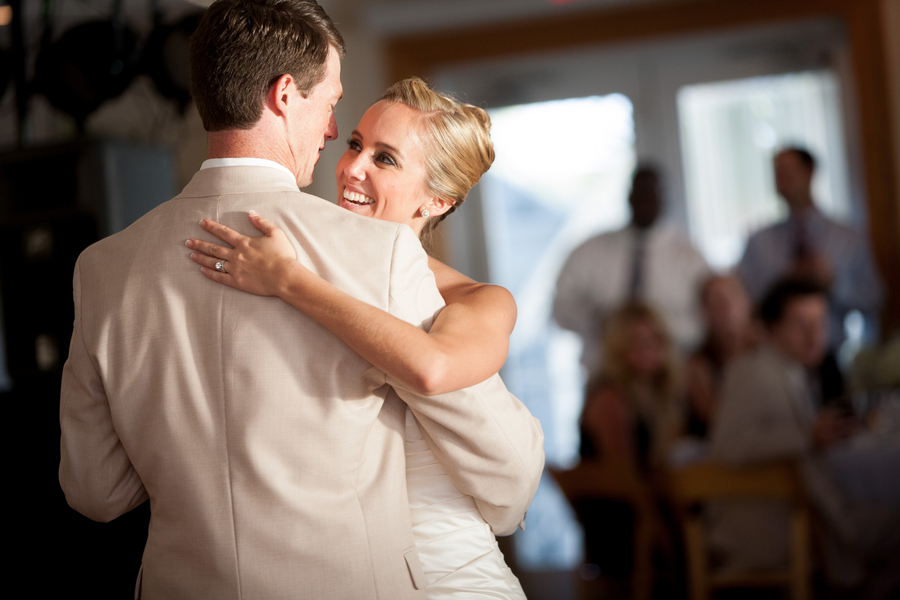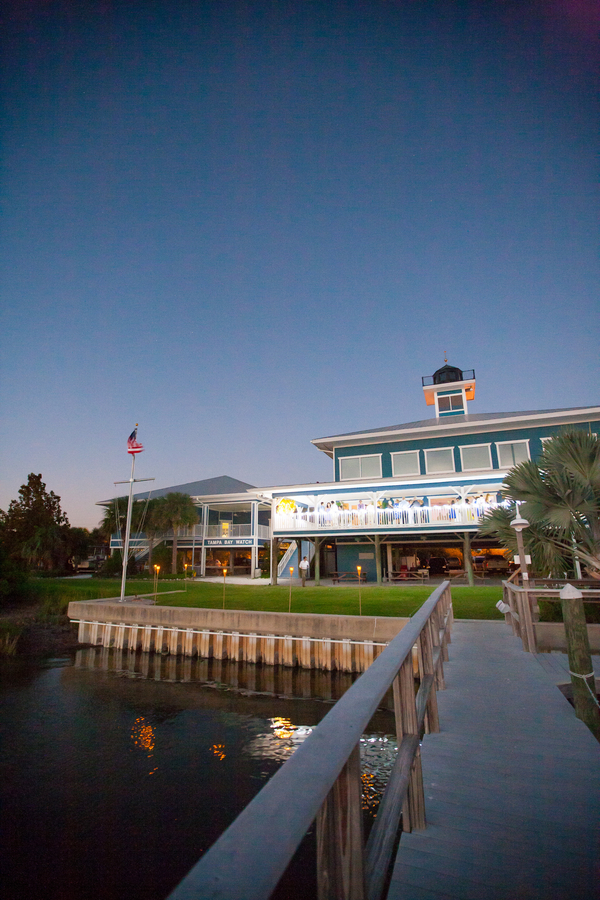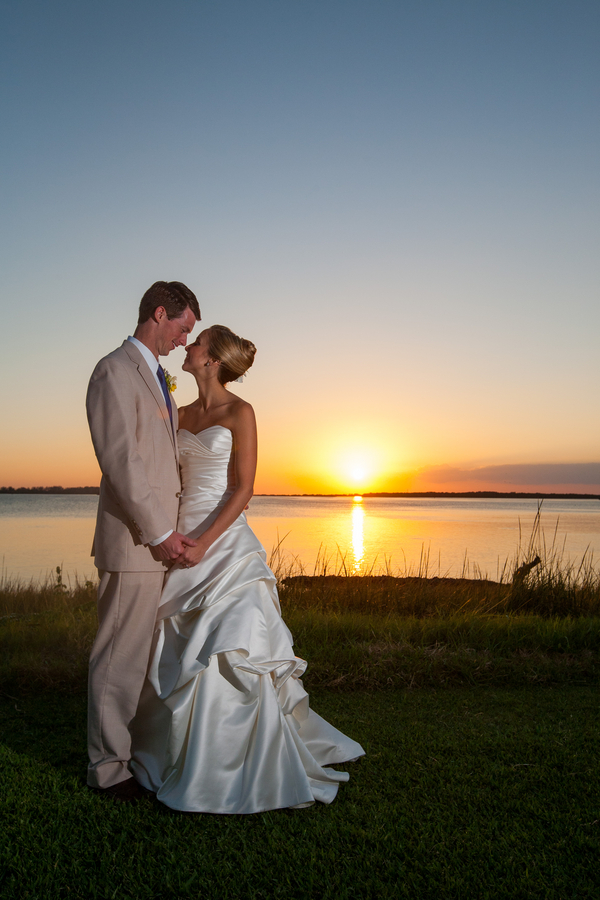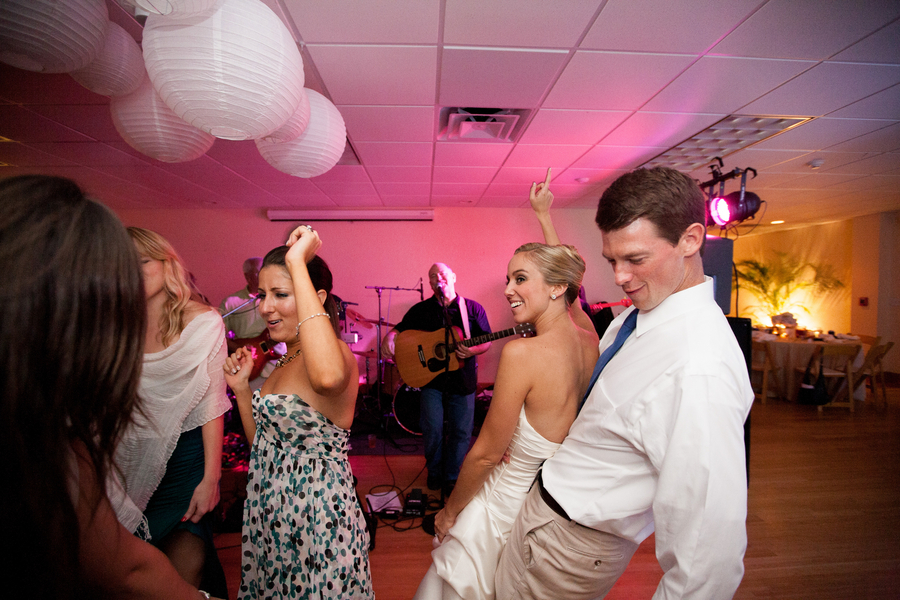 When we were in law school together, a bar that had Saturday 80's night always ended the night with Piano Man and everyone got in a circle of their friends and swayed and sang out loud. So that's what everyone did at our wedding, only it was one big circle, and our law school friends had our other friends and family join in.  About half way through, Chris came and grabbed me and we danced in the middle.  It was a really fantastic ending to the best day of my life. – The Bride
What advice would you give to other Tampa Bay Brides?
I would recommend hiring a wedding coordinator and in particular, Burkle Events.  I really can't say enough good things about them.  I would also recommend all the vendors I listed above.  
St. Petersburg Wedding Venue: Tampa Bay Watch
St. Petersburg Wedding Planner: Burkle Events
St. Petersburg Wedding Photographer: Kimberly Photography
St. Petersburg Wedding Florist: Cheryl Dillon
St. Petersburg Wedding Caterer: Catering by the Family
St. Petersburg Wedding Ceremony Music: The Dillingham String Duo
St. Petersburg Wedding Minister: Rev. Kenneth D. Shick
St. Petersburg Wedding Band: Full Circle Band
St. Petersburg Wedding Transportation: Olympus Limo
St. Petersburg Wedding Hair & Makeup: Destiny and Light Hair & Makeup
St. Petersburg Wedding Invitations: Kt Janes
St. Petersburg Groomsmen Suits: Jos. A Bank
St. Petersburg Bridesmaid Dresses: J Crew
We are proud to have Burkle Events as a Marry Me Tampa Bay sponsor!