Ware House Studios Lakeland Wedding Photographer
Annya and Roland met while she was a guest at his church. During the visit, the pastor asked Annya and her sister to start a dance ministry program.
"It was like a divine setup and opportunity," the bride said.
Although it took over a year from when she arrived, Annya finally caught Roland's eye and the pair began dating.
"I really began to think that there was no hope for me being in a relationship with him. But I continued to pray and finally just let it all go and gave it to God to be the matchmaker, and He did just that," Annya said. "I was called to my Pastor and wife's home, and they brought to my attention that someone was interested in me and had spoken to them about getting to know me. It was Roland! I was very shocked, because I thought there was no chance with him at all!"
A year and a half later, Roland proposed to Annya with the help of their church.
"I was asked by my Pastor to prepare a dance to a particular song for his wife before he left to go on a mission trip to Cuba. I was also told to place an order for some roses to present on Sunday as well. I was so excited, because I was a part of a special surprise. . .and what a surprise it was!" Annya reminisced."That weekend my family came to visit me, so I was even more excited. I prepared the dance, ordered the roses and was ready to surprise my Pastor's wife, only to be the one surprised!"
"I was called to the front and began to dance, all the while my husband had a powerpoint of pictures of the two of us playing in the background on the projector screen. I had no clue. I finished the dance with my sister, and I noticed how quickly she left the stage. Roland approached me, but I was just thinking he was coming to help me off the stage. Then our favorite song "I Found Love" by BeBe & CeCe Winans began to play. I noticed that he was still holding my hand, and that's when it hit me; he's about to propose!" the bride gushed. "He did an amazing job putting everything together to surprise me."
Although they were living in Georgia, the bride wanted to throw a hometown wedding near Lakeland, FL.
With the help of her sister, who coordinated the wedding, Annya hosted an ivory and champagne vintage wedding, complete with lace and pearls.
With the amount of detail Annya put into her wedding, she and Roland searched for a Lakeland wedding photographer who would capture the special moments of the day and as though it were their own.
"Ware House Studios met every qualification we were looking for in our photographer. They were polite, above professional and took phenomenal shots of our day," Annya explained. "They captured the love, emotion, expression, details, special moments and more, and we connected so well with them."
Looking back, the bride's most memorable moments included her "first touch" with Roland before the wedding ceremony and her special dances with her family during the wedding reception.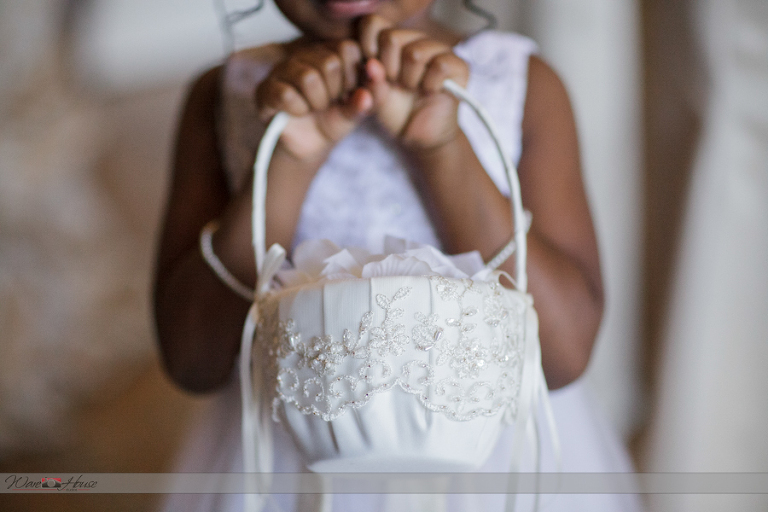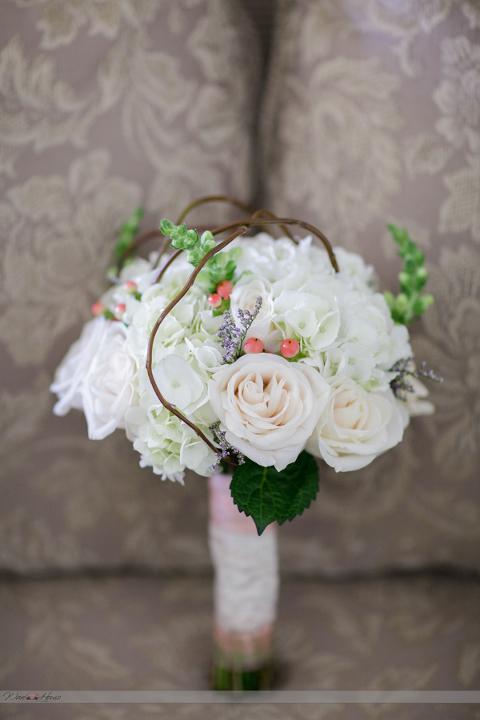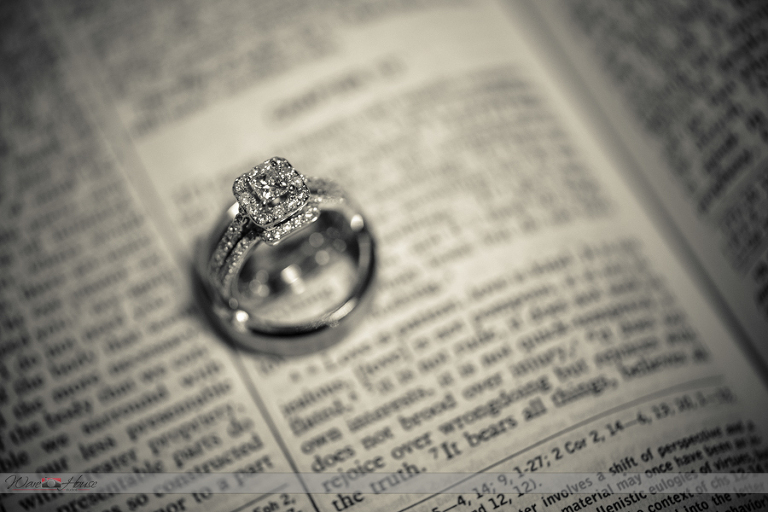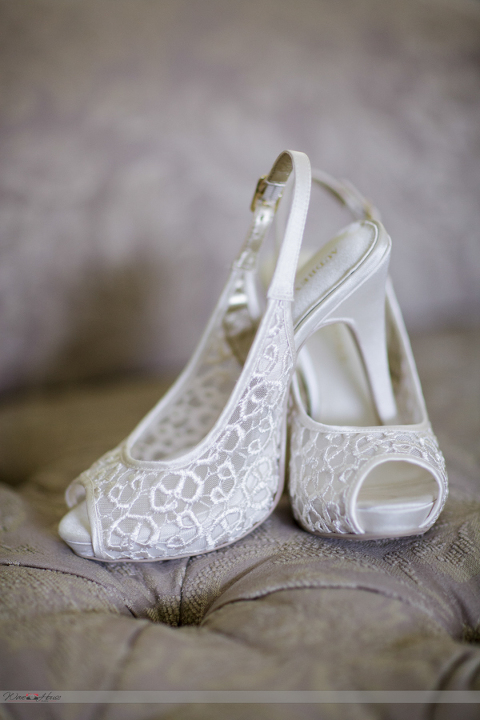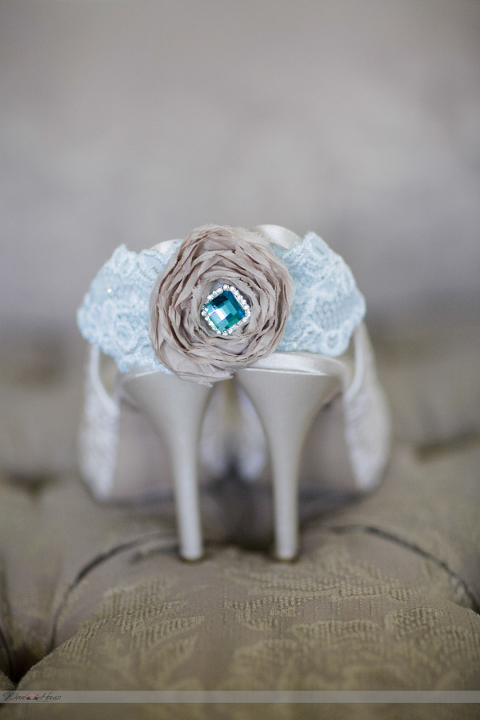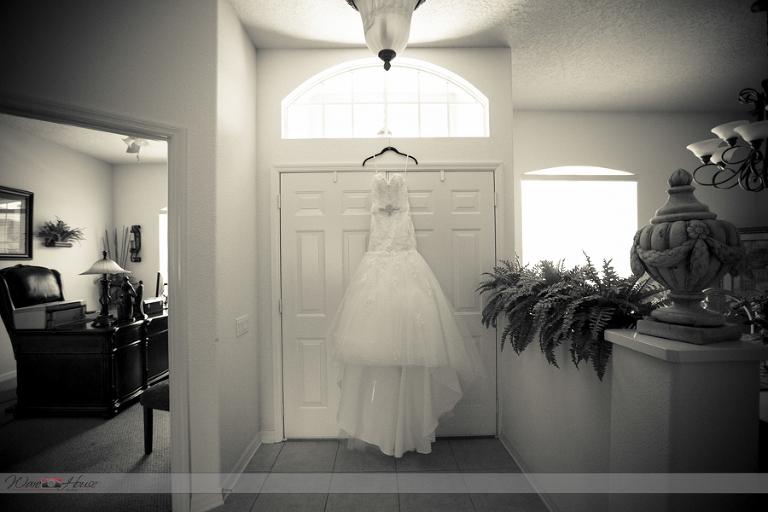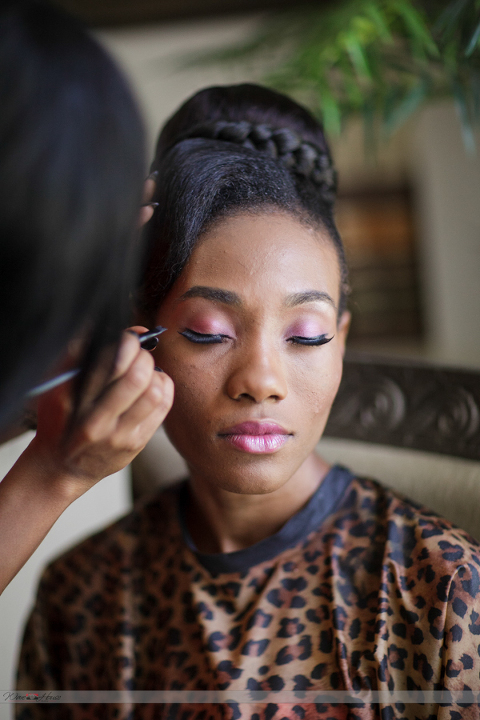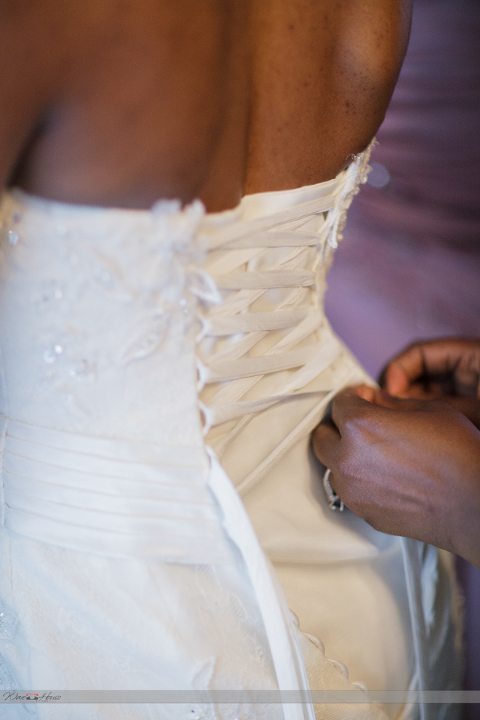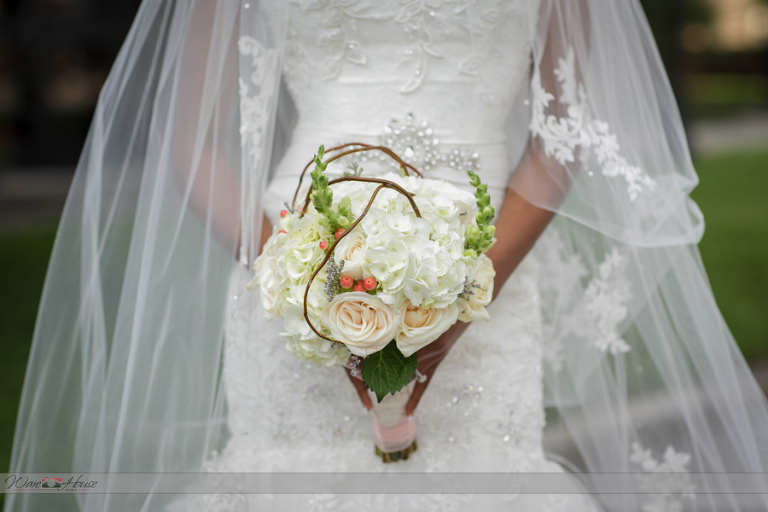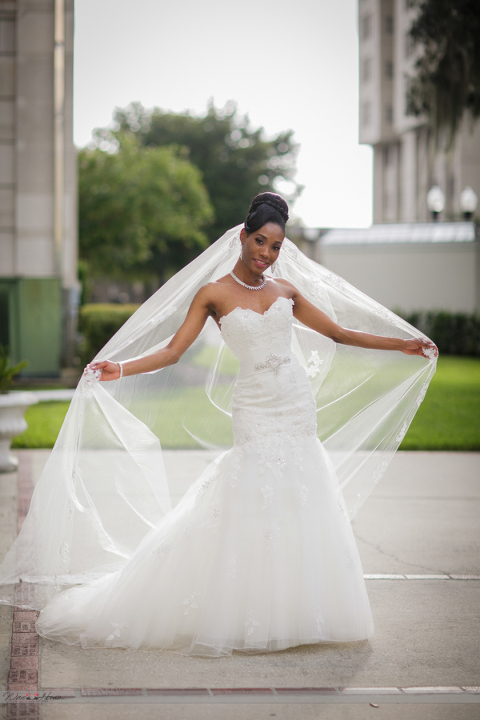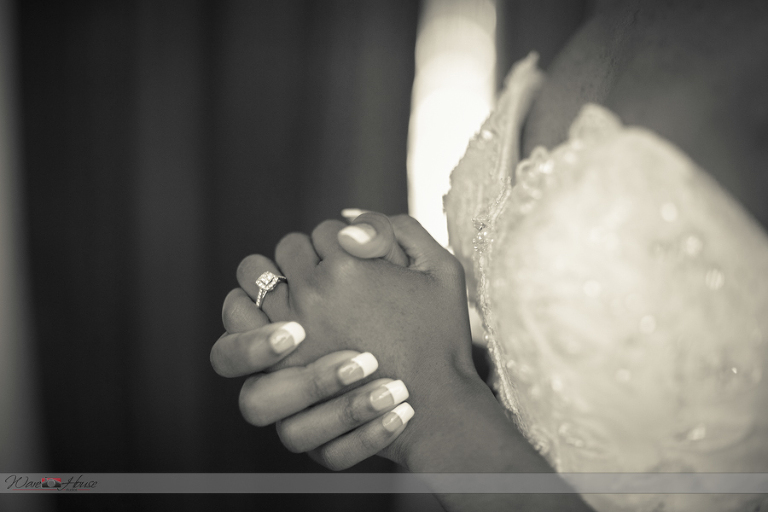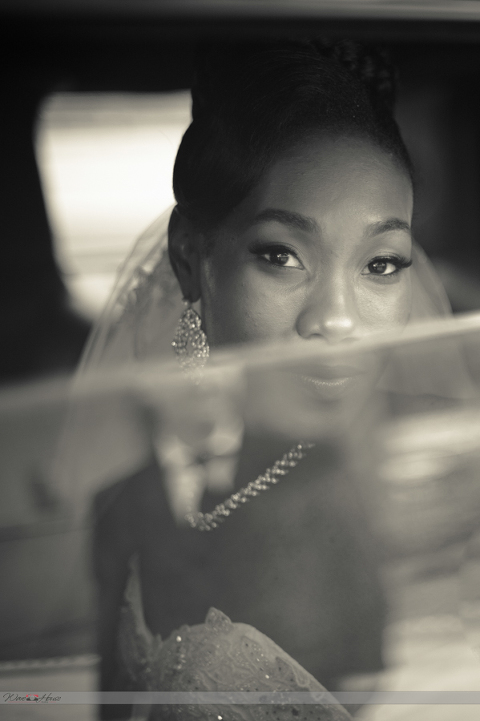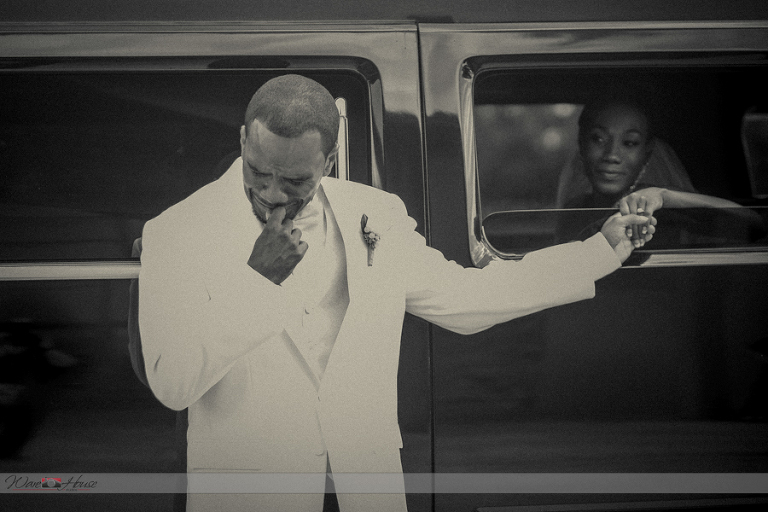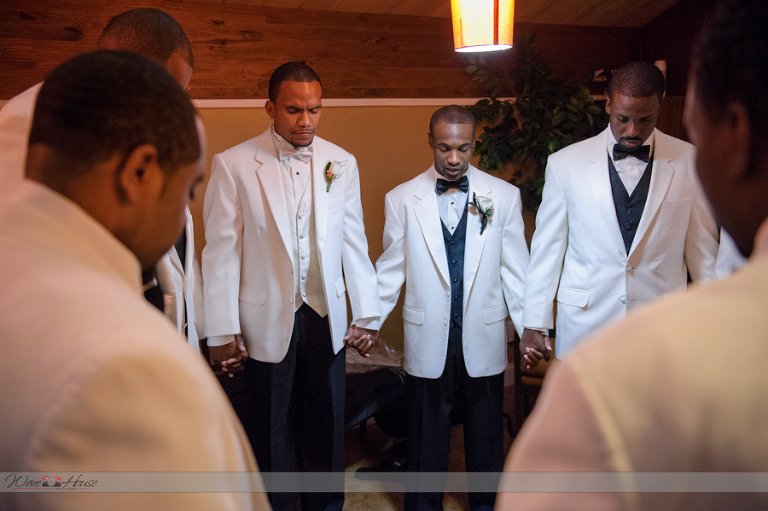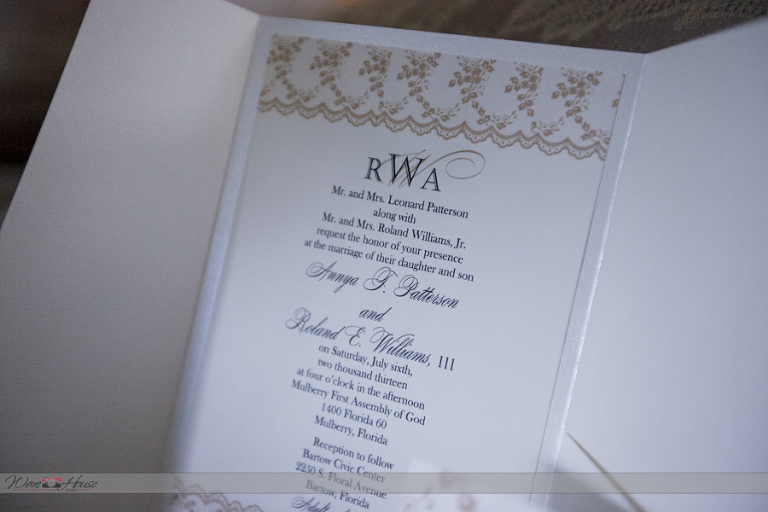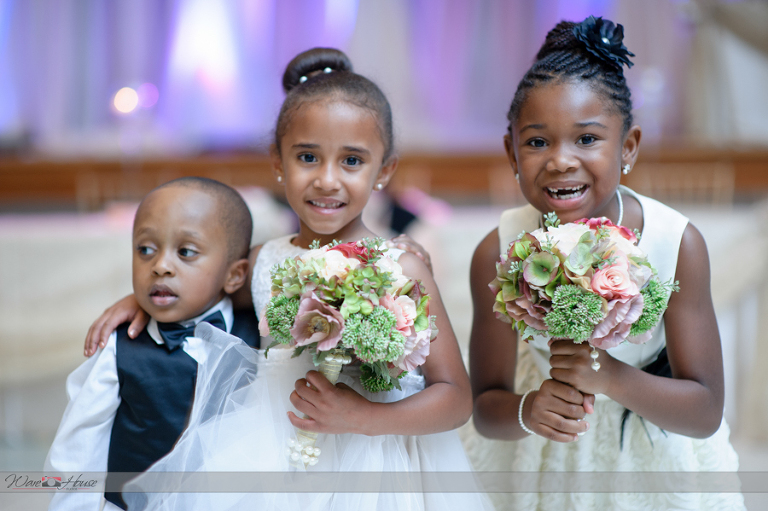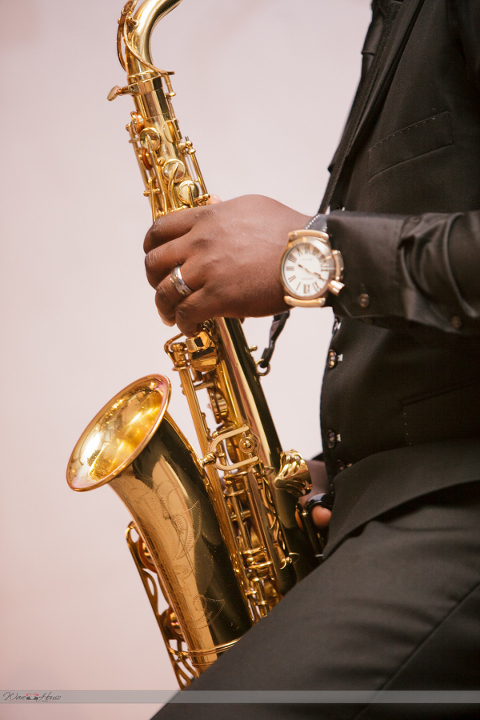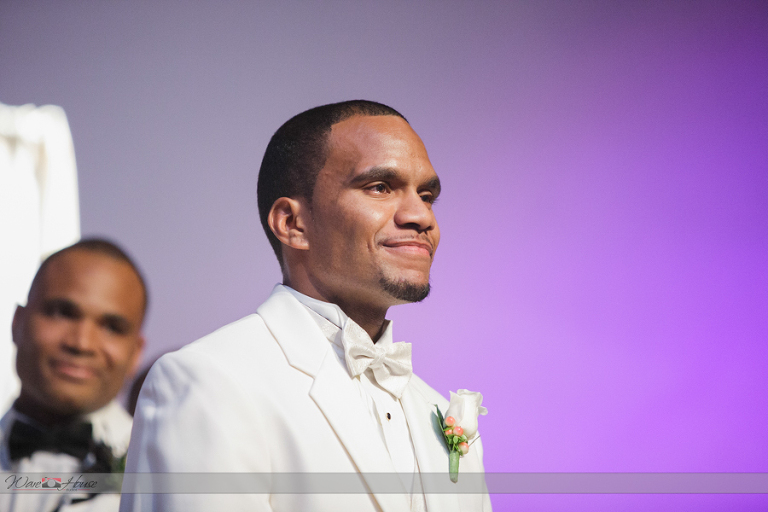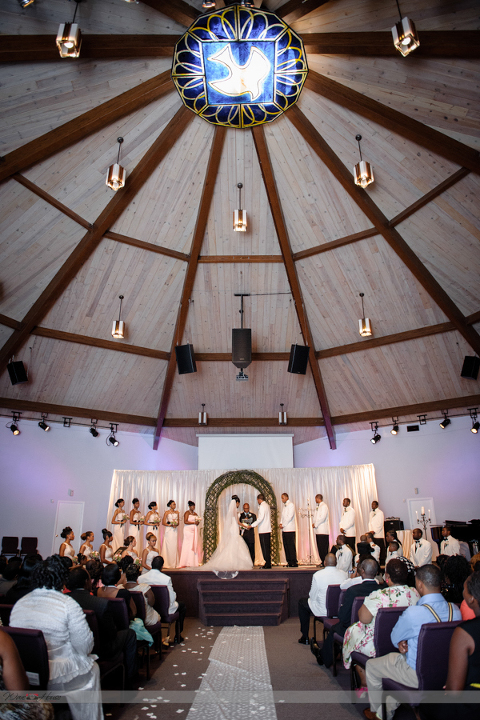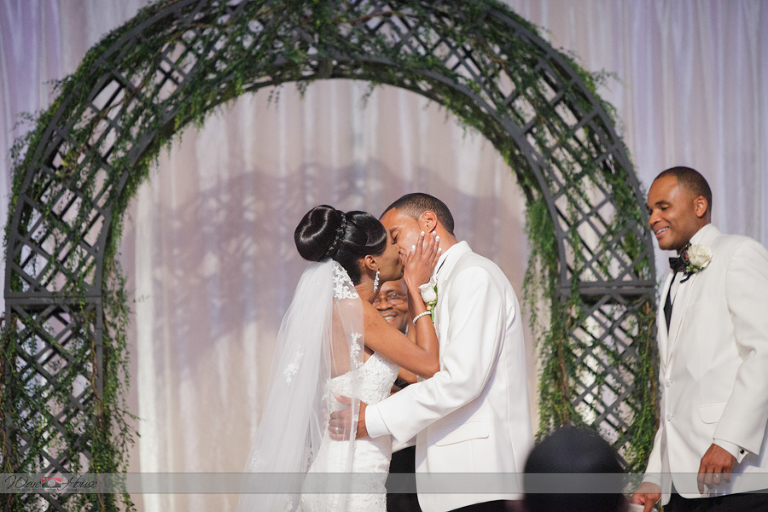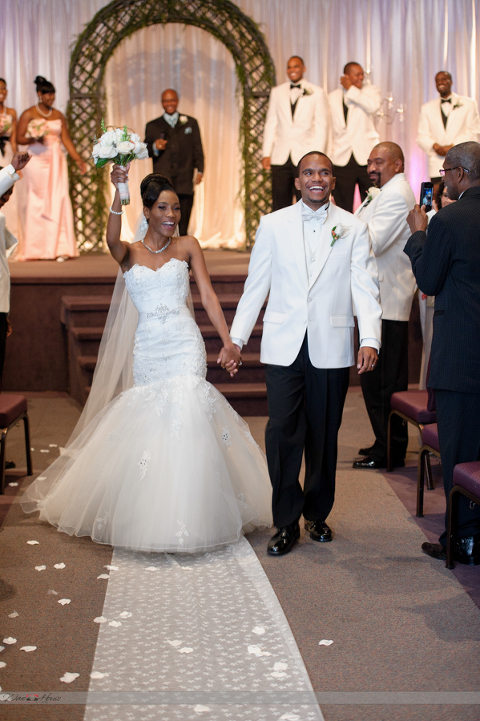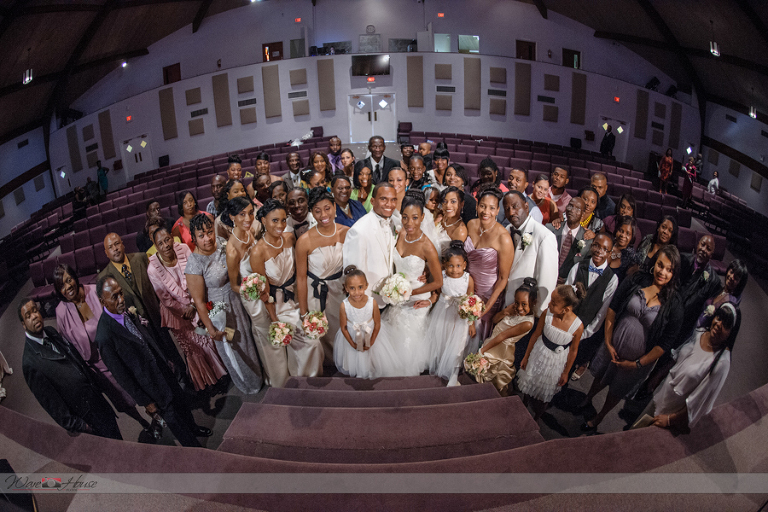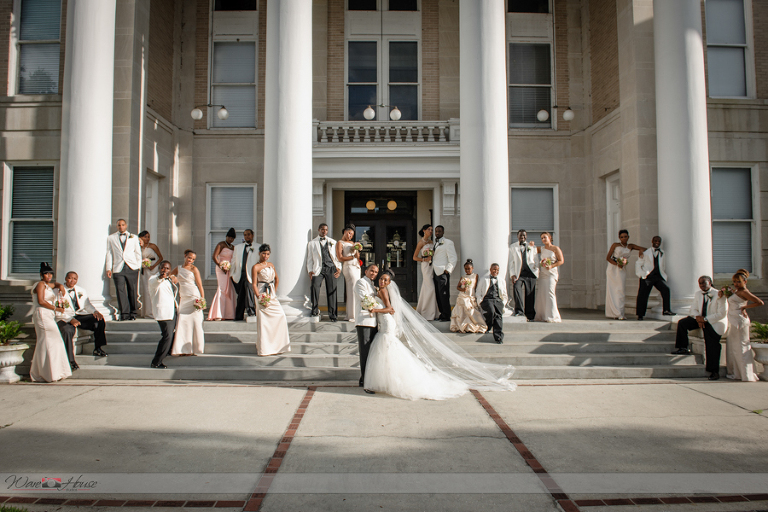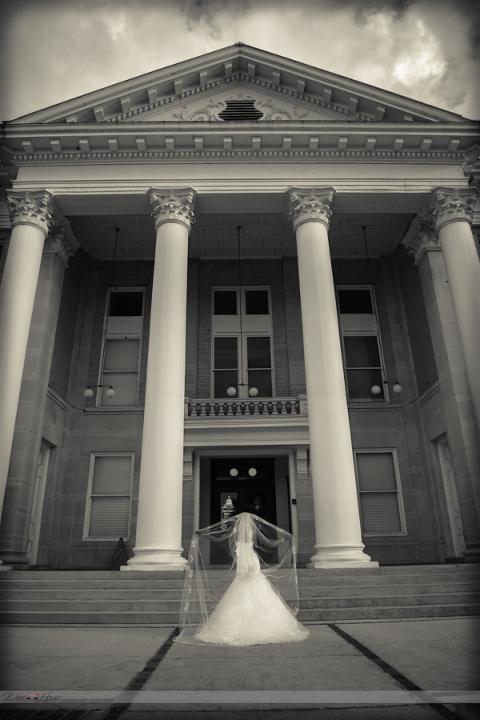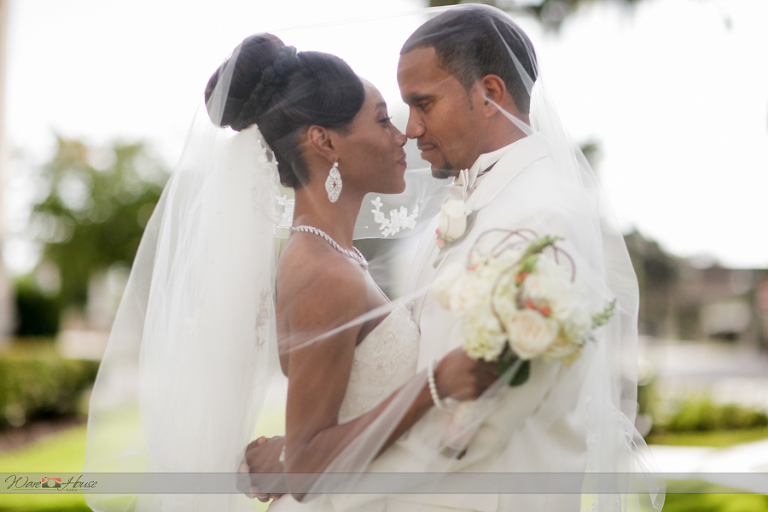 "

Ware House Studios

 met every qualification we were looking for in our photographer. They captured the love, emotion, expression, details, special moments and more, and we connected so well with them." – The Bride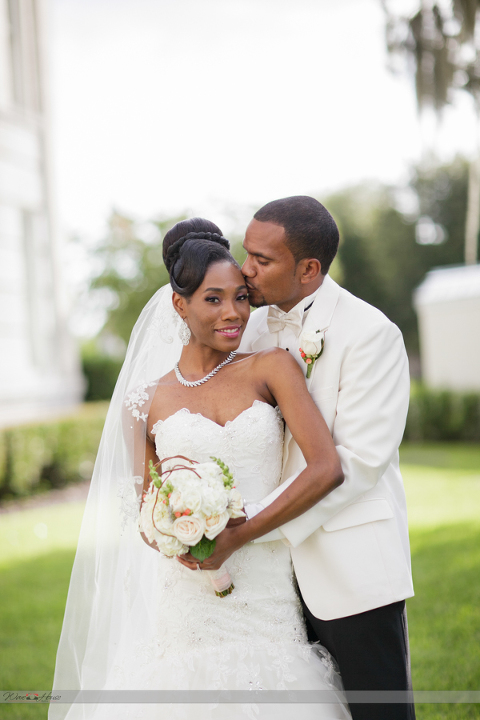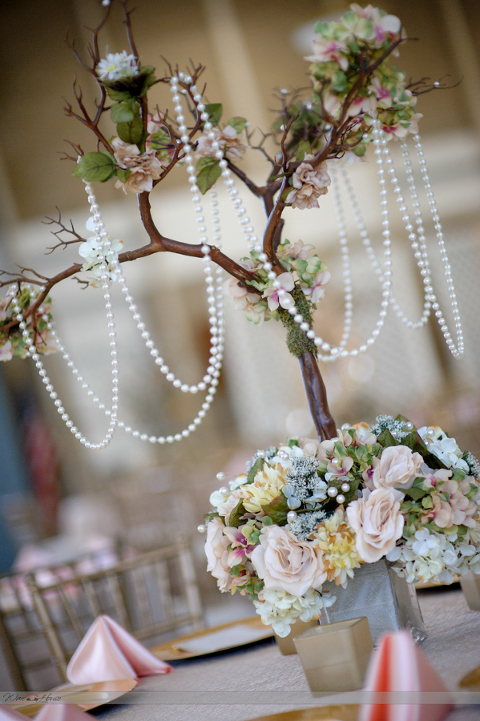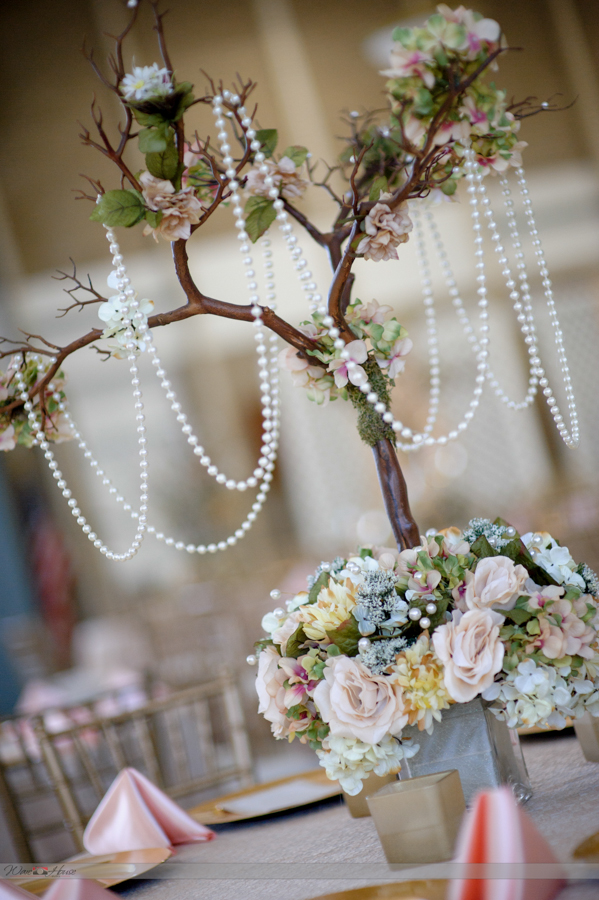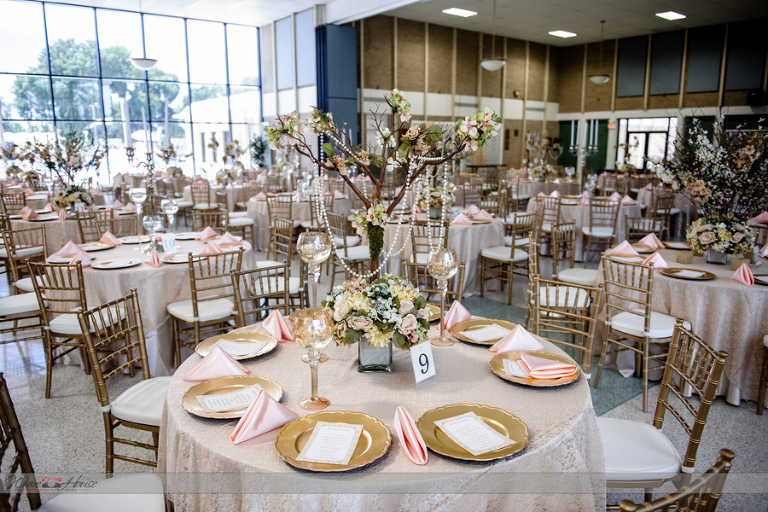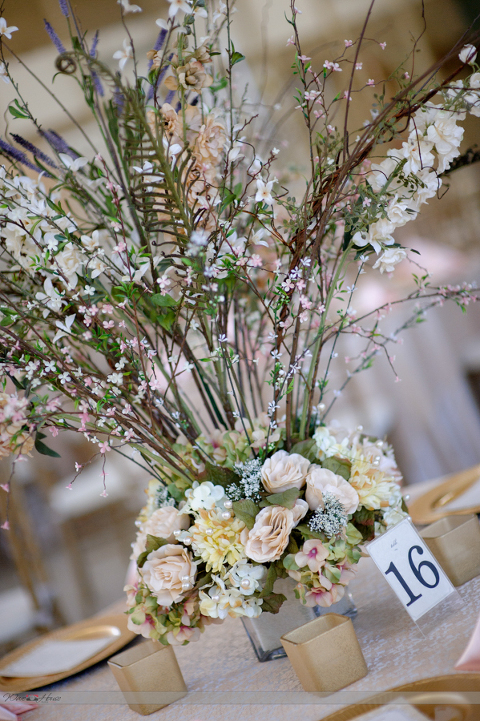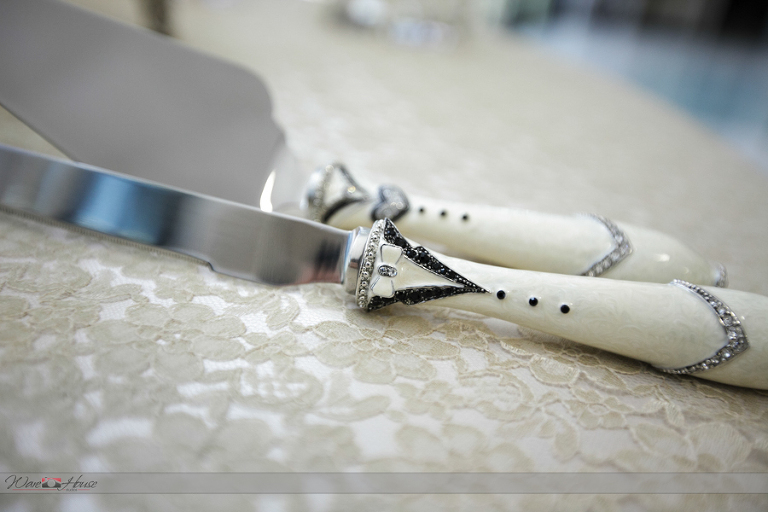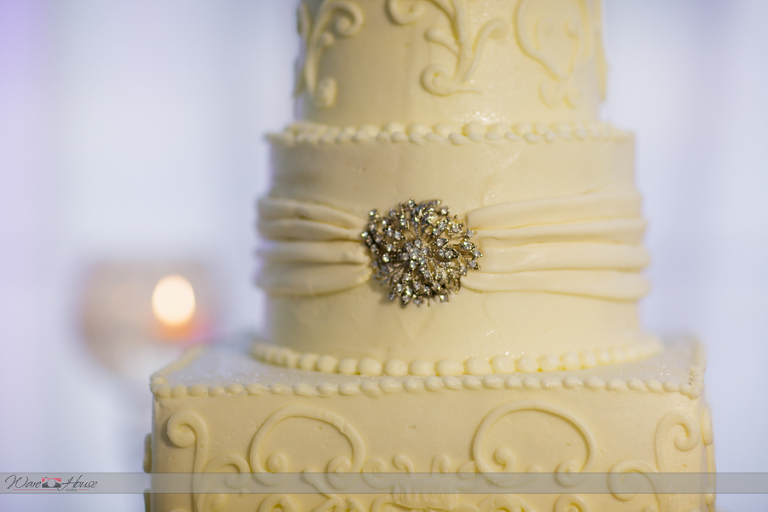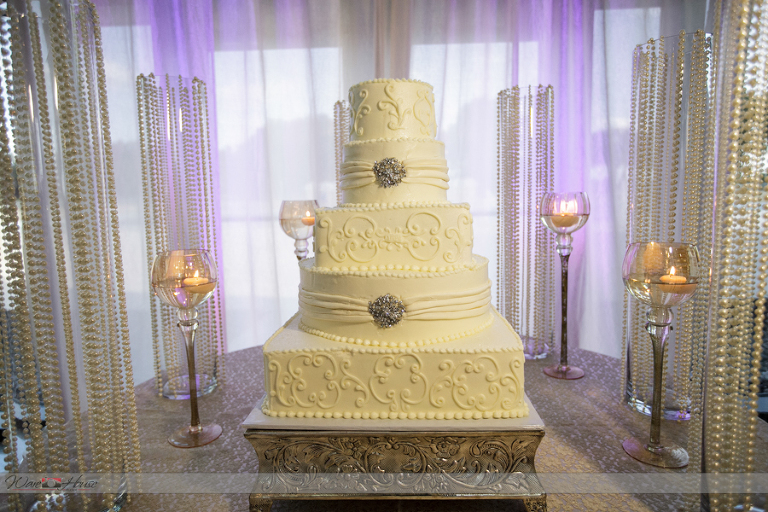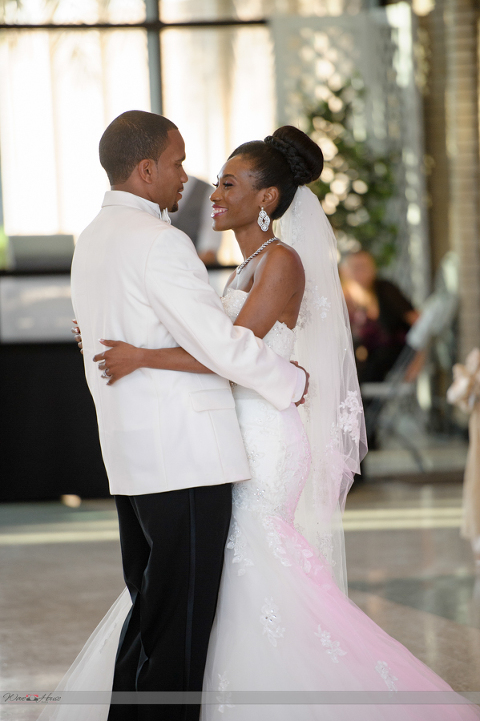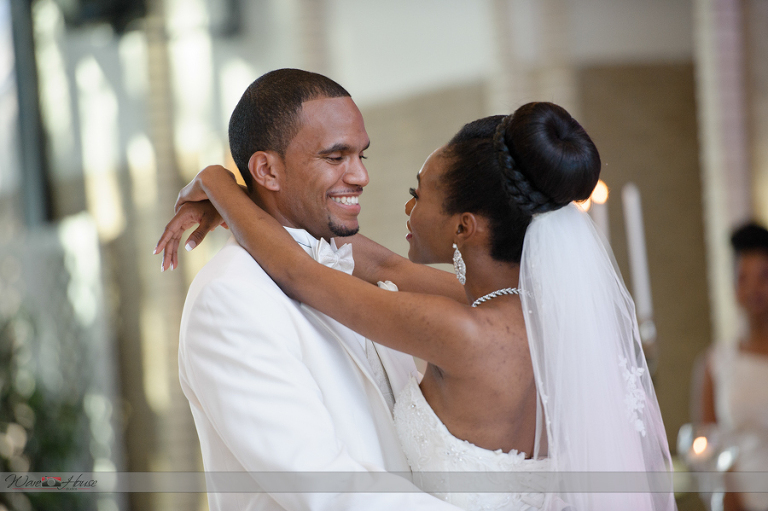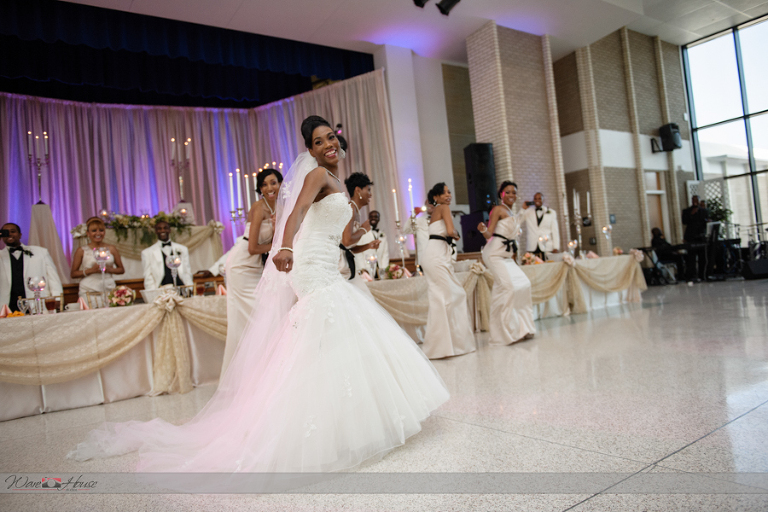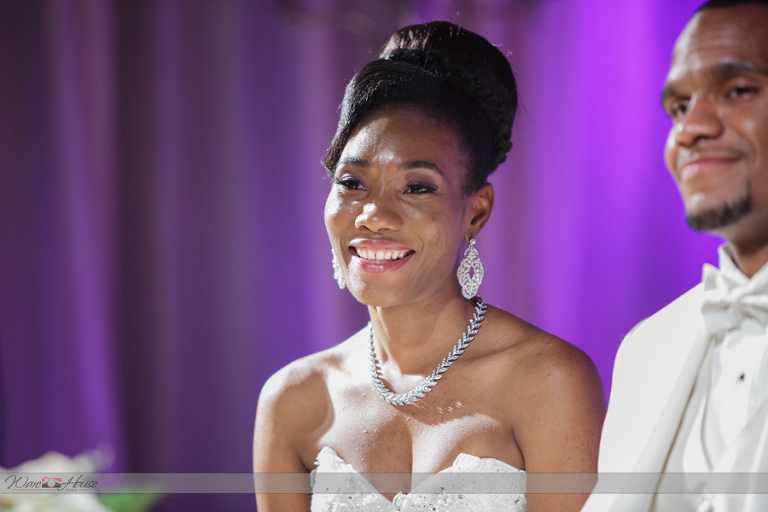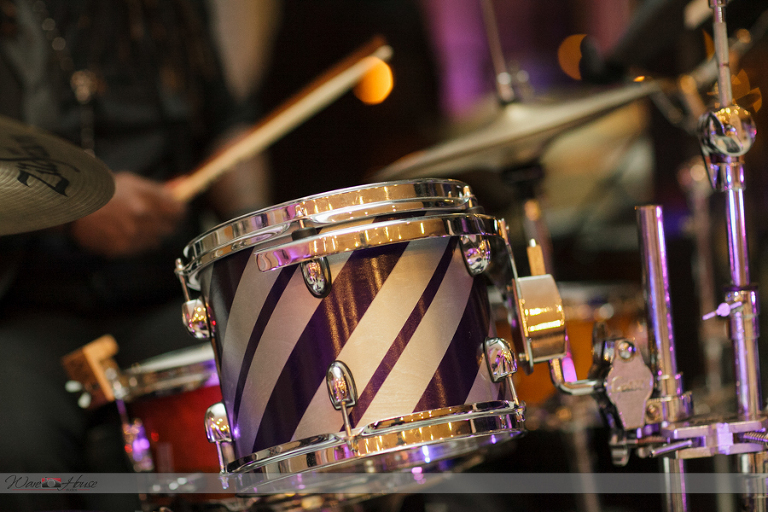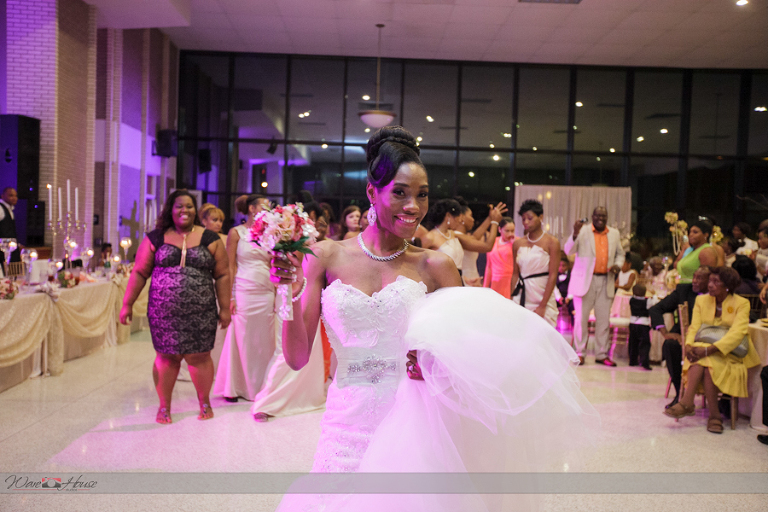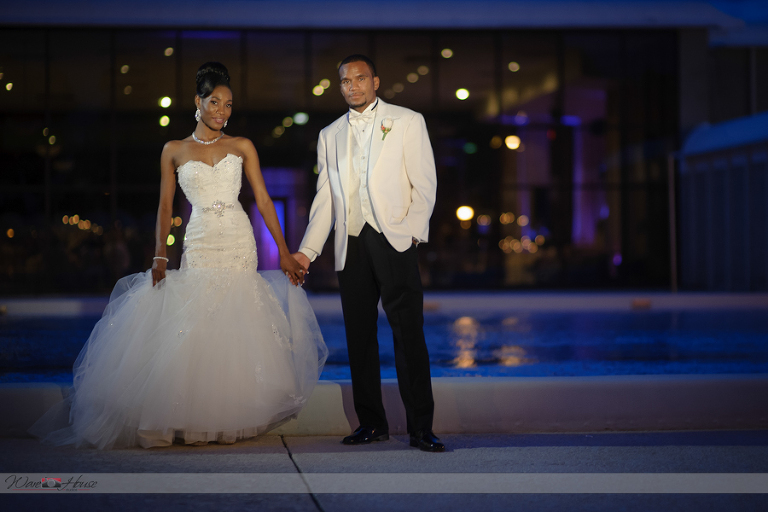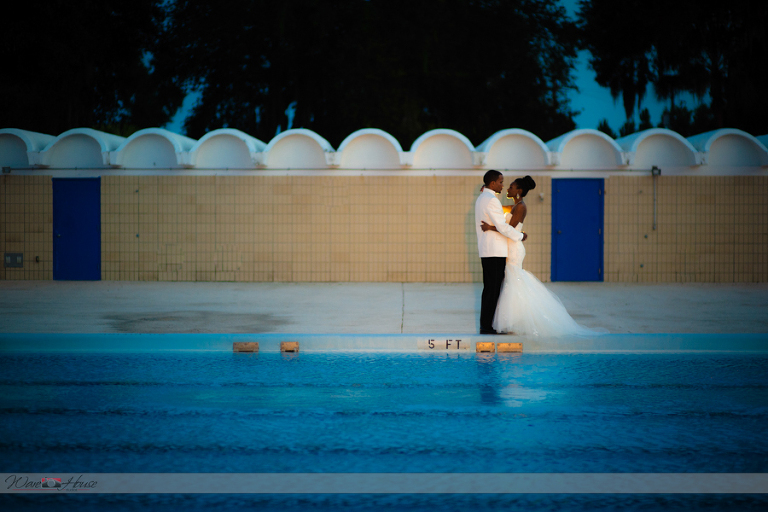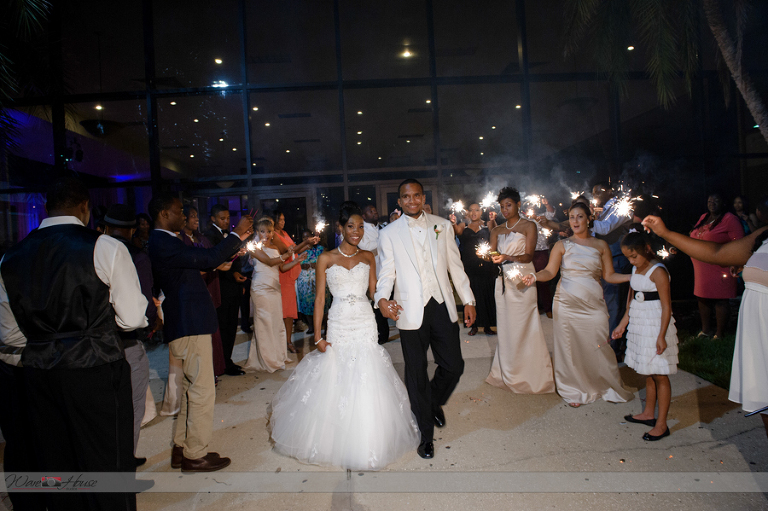 What advice would you give to other Tampa Bay Brides?
Pray about every decision and idea. Take it one day and one detail at a time. Don't be afraid to ask for help. Know what you want and stick with it. Enjoy the process of planning your special day!
Lakeland Wedding Venue: Bartow Civic Center
Lakeland Wedding Photographer: Ware House Studios
Lakeland Wedding Planner: Bride's Sister
Lakeland Wedding Florist: Floral Designs by Georgia
Lakeland Wedding Makeup: Jadayce Shephard
Lakeland Wedding Hair: Crystal & Co
Lakeland Wedding DJ: South Tampa DJ – Kelly Gump
 We are proud to have Ware House Studios as a Marry Me Tampa Bay sponsor!