Your Tampa Bay wedding day is not only a day for you to celebrate with your future spouse, but it also provides memorable moments between you and your mother.
"We always recommend that the couple speaks with mom about this very special dance. They get to choose all of the other special songs for their wedding, but this song choice is sometimes better off, left to mom to decide," Tampa Bay wedding DJ Dave Kanaszka of Celebrations24 explained. "She has possibly been thinking about this moment for a very long time, so give her the chance."
Whether you choose a song that is sentimental and meaningful or fun and unexpected, we've compiled the favorite "Mother" wedding dance songs from the area's top wedding DJs.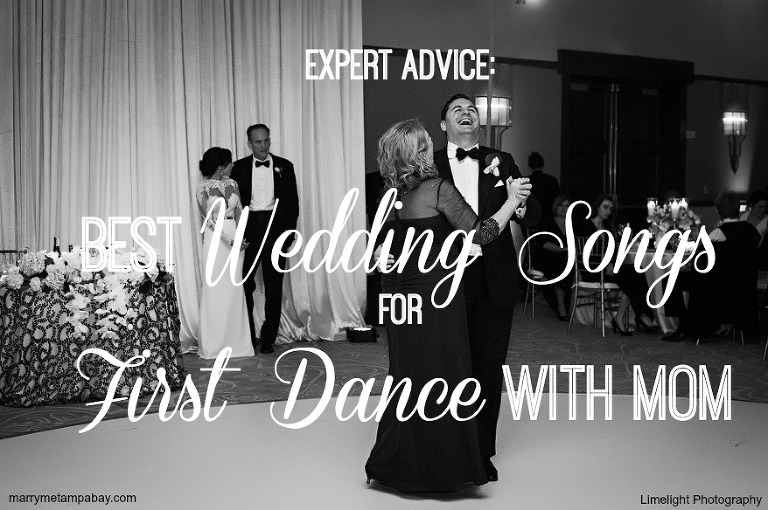 Mother/Daughter Dance Songs
Grant Hemond & Associates favorites:
"Mama's Song" by Carrie Underwood
"Because You Loved Me" by Celine Dion 
"I'll Be" by Reba McEntire
Delite Entertainment favorites:
"Somebody's Hero" by Jamie O'Neal
"Every Mother's Dream" by Teresa James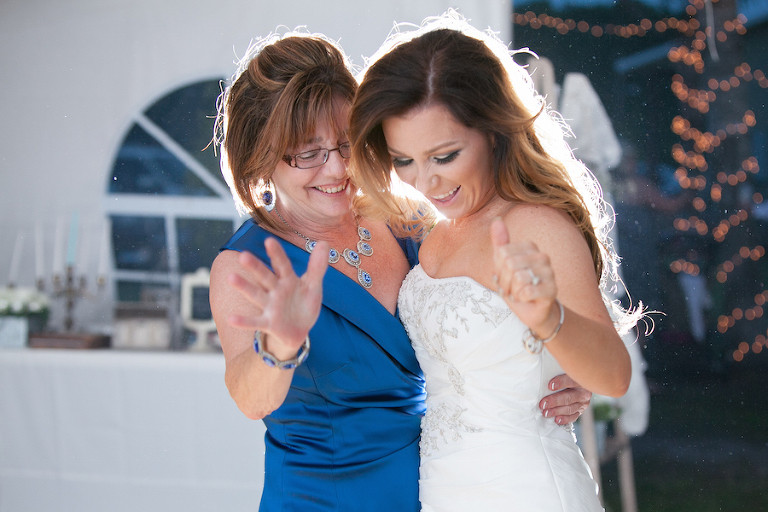 Fun Song Mashup
You could choreograph your dance to start off as a traditional slow song like "Hope You Dance" by Leanne Womack, but then suddenly and unexpectedly transition into a modern dance like "Watch Me Whip or the "Wobble" and really get the crowd going. Make sure that you practice the song! Your DJ should be able to create the mashup for you so that you can practice to the exact mix that will be played on your wedding day! Also, be sure to keep it a secret to all, except for those that have to know, like the DJ and videographer; the fewer folks who know…the better the surprise! – Dave Kanaszka of Celebrations24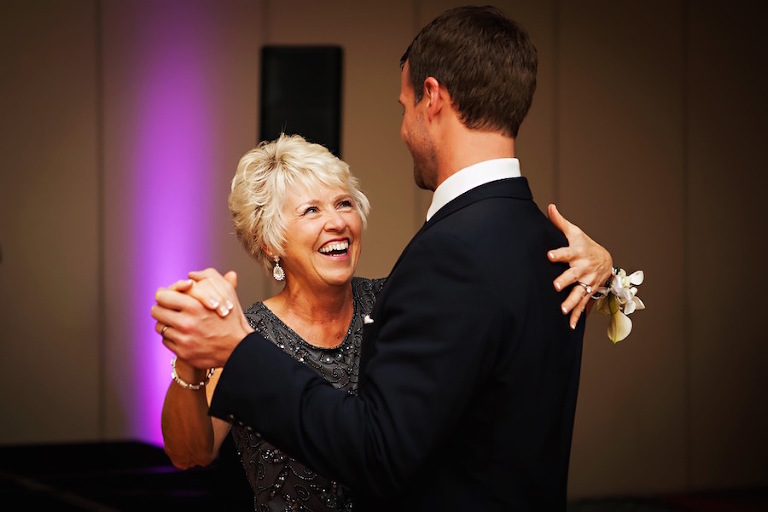 Mother/Son Dance Songs
Delite Entertainment favorites:
"The inspiration to selecting unique songs for traditional "parent" dances such comes from the message of the song and how it relates to couple personally. As wedding professionals of music, we're always on the look out for new songs, because every now and then a new artist emerges with a song that describes a personal experience that most of us can relate to. The key is to think outside the box of what most people expect. Although there are many great songs that will forever be a part of us, we need to be a trend setters and introduce these other artist that would be fitting of one day joining the ranks of the classics." -Eladio Linarte, Delite Entertainment
"All You Do" by DJ Keo
"The Storm is Over" by R. Kelly
"The Man That You've Become"  by Molly Pautti
"Una Mañana Un Camino" by R. Montaner
Grant Hemond & Associates favorites:
"Mama" by Boys to Men
"Song for My Son" by Mikki Veirek
"A Mother's Song" by T Carter Music
"Humble & Kind" by Tim McGraw
"93 Million Miles" by Jason Mraz
"Forever Young" by Rod Stewart (Slow Version – 1996)
"You Raise Me Up" by Josh Groban
"I Hope Your Dance" by Lee Ann Womack