From Christi Winsor, owner of Winsor Event Studio:

"Let me tell you a story about my recent 10-year wedding anniversary vow renewal. We decided to commemorate our anniversary by renewing our vows at a beautiful international destination that is near and dear to me personally. This was 10 years after our local Tampa wedding, and out of the original 95 guests at our wedding, we had 7 of those same people present for our vow renewal, plus another 10 very close friends we made over those last decade (this goes to show how close you really are to some of those original guests you 'have to invite').
Don't get me wrong, I absolutely loved my wedding! It was the best day of my life, and I had a blast with everyone who was there to celebrate with us. But once I spent three days in paradise with this small group of my closest friends and family, enjoying their company for sightseeing and excursions, our incredible vow renewal event, and casual breakfasts and poolside hangs, I realized 'Wow, this is incredible! Every wedding should be more like this!' (And I've planned local weddings for 10+ years! That's really saying something!)"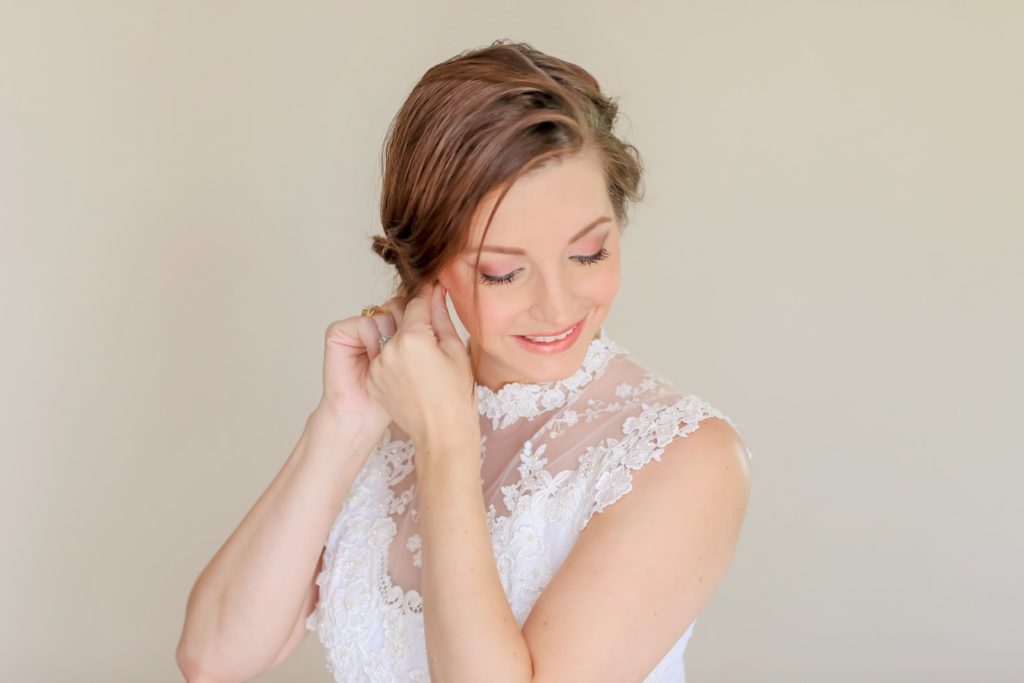 Once COVID-19 is under control in a way that permits international travel again, many flight-depraved nomads will be grabbing their passports with an even greater passion for exploration. 
Combine this with the past year of intimate weddings, and it's easy to see why destination weddings are a no-brainer for couples planning their nuptials. Whether you've considered a destination wedding or you've always thought you'd marry locally, read this article and ask yourself these five questions to determine if a destination wedding is right for you.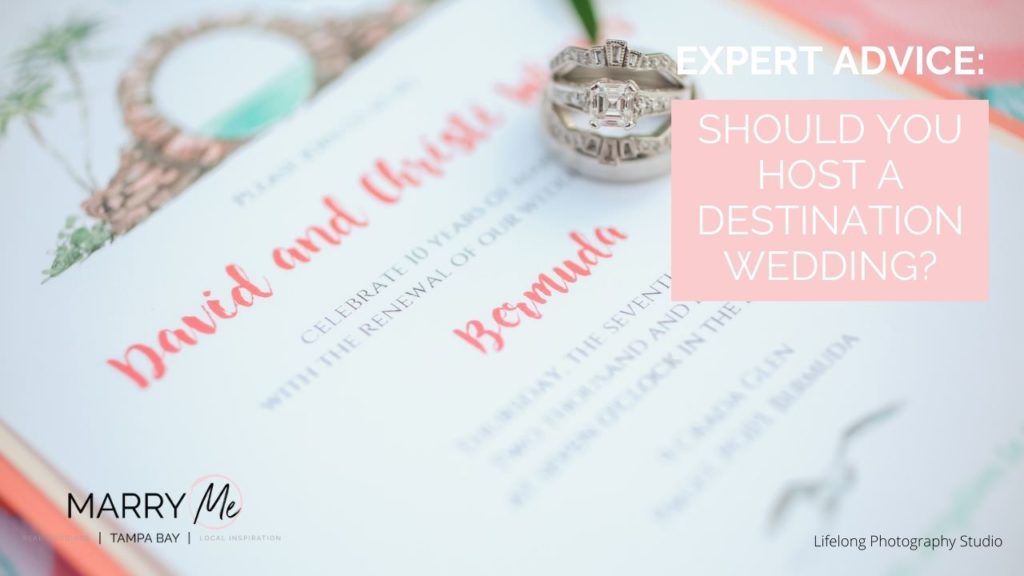 1. What Is Your Wedding Budget?
The national average wedding costs around $34,000 for 130 guests, or about $260+ per person. If you aren't prepared to spend this kind of money, or if your anticipated guest count for your local wedding is expected to be very high, you should seriously consider a destination wedding.
After all, guest count is the single biggest factor in your wedding budget and overspending! Destination weddings tend to cost less than local weddings due to a smaller headcount and a more favorable currency exchange rate or both.
2. Is Season Or Weather A Factor For Your Wedding?
If you're one of the many professionals whose careers limit their available wedding dates, an "off-season" destination wedding may be ideal. For instance, your job may force you to consider summer dates (hot and rainy in Florida is not ideal) or spring break (when local beach hotels are packed with tourists), but those same dates may be slow-season in certain destination locales or offer a gorgeous change of weather.
Not only that, but many couples are trying to decide between saving for their wedding or taking a trip together to celebrate surviving COVID-19!  Why choose between your dream vacation and your dream wedding, when they can be one-in-the-same?  
Bonus: You can parlay your destination wedding into a stellar honeymoon by extending your time at that location or jumping to a nearby port of call i.e. having a destination wedding in the Mexican Riviera followed by a honeymoon in the Caribbean, which can sometimes save time and money compared to going on two separate trips.
3. Do You Dream Of A Unique And Memorable Wedding Experience?
Every couple wants their wedding to be unique and different, but if you're getting married locally and inviting a lot of people within your social network, chances are your guests have attended a wedding at your venue before, seen your band perform at another wedding, or even eaten those same cupcakes before your big day. If you want to provide your guests a unique and memorable experience that will make every other hometown wedding pale in comparison, then you should give a destination wedding some thought.
There are plenty of options to suit your desired travel distance and event style and not every destination wedding has to be on a beach.
Another perk to a destination wedding is that your event style can be elevated beyond the budget constraints of a larger local wedding. Since most destination weddings have smaller guest counts (an average of 70 compared to 130 guests), this allows an option for higher quality products and services for the event. 
Had your eye on a luxurious table setting or opulent centerpiece? It may be feasible with a destination wedding since you'll need fewer of them in total because of a smaller guest count, and many times couples can treat their guests to a gourmet meal since they have fewer mouths to feed. 
Room in the budget for all the pretty details, plus a unique location to experience? Sign us up!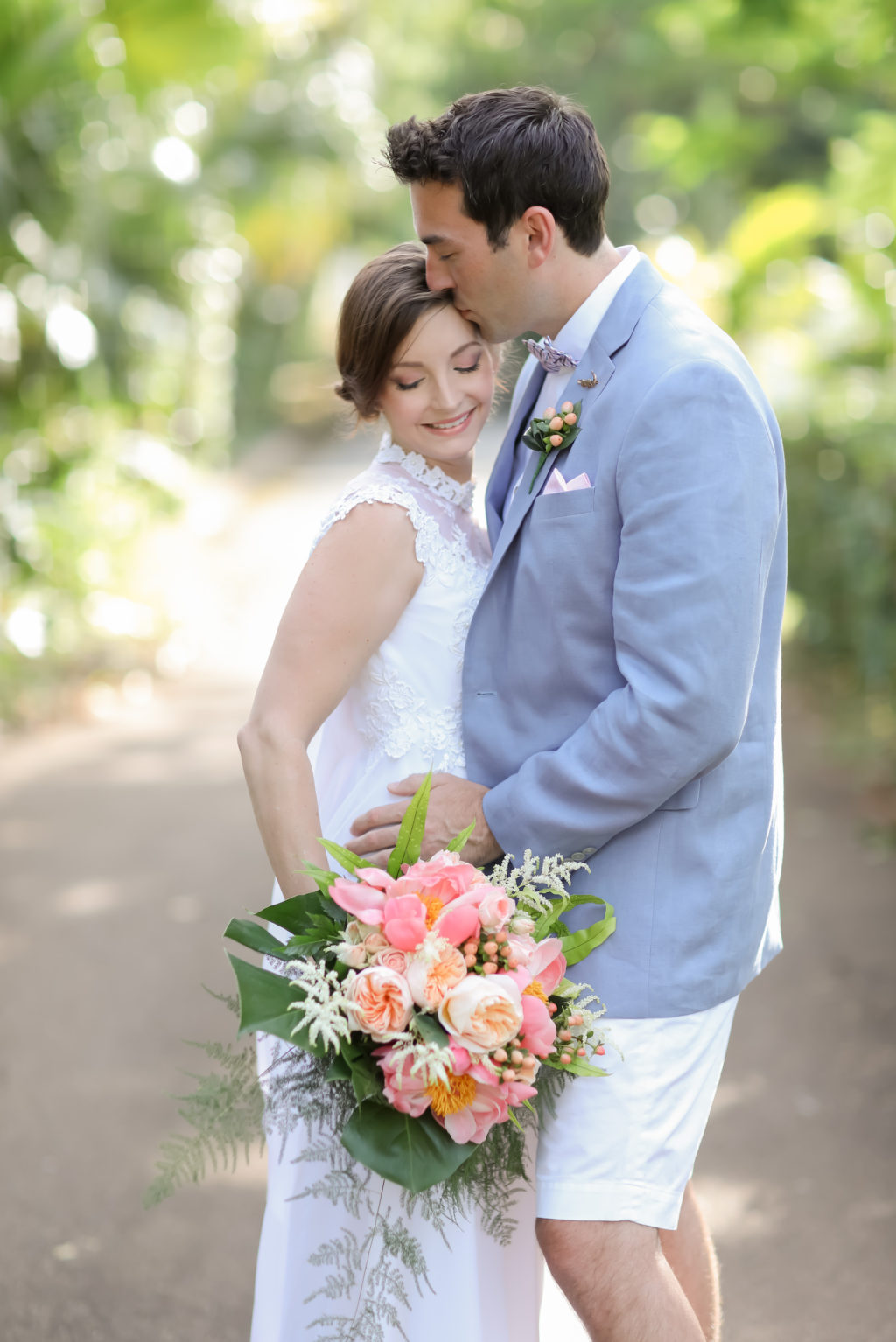 4. Do You Savor Quality Time With Loved Ones?
A wedding day goes by crazy fast (ask anyone who has been recently married); you're lucky to spend about four hours with your guests during your reception, and maybe up to eight hours with those extra special people who are in your wedding party and shadowing you before the festivities.
Ideally, you should plan to spend a little time with everyone who attends your wedding and that's hard enough to do with an average count of 130 guests let alone if you have more than that number.
If you divide your guests into pairs and have 3.5 hours of reception time after the formal dances finish, that means you need to greet almost 20 couples per hour in order to have face time with everyone. Wait, you mean you want to dance, socialize, and enjoy yourself without feeling like you're running for office? There is another option…a destination wedding!
A typical destination wedding spans an entire weekend instead of a single evening (sometimes even 3-4 days depending on the location). And all-inclusive resorts often include your lodging and wedding venue all on-site. This gives you ample time with your guests, both before and after the actual wedding. And since the guest count for a destination wedding is typically a smaller group of your truly closest friends and family, you have even more quality time with those special people. It's a win-win!
5. Do You Love To Travel?
If the answer is yes, then a destination wedding should really be at the top of your list! This gives you the opportunity to gift yourself a unique wedding travel experience along with your closest friends and family.
Be it a favorite vacation spot you've visited before or somewhere new and exciting you've always wanted to see; imagine how special it would be to share a distinct local flavor and culture as part of your wedding day experience.
And even if you don't love to travel, but you answered "Yes," to the other four questions above, you shouldn't rule out the idea of a destination wedding.
Some locations are as close as a two-hour plane ride away, that's less than most drives across the state! It may be worth expanding your venue search if it means getting everything else you've ever wanted.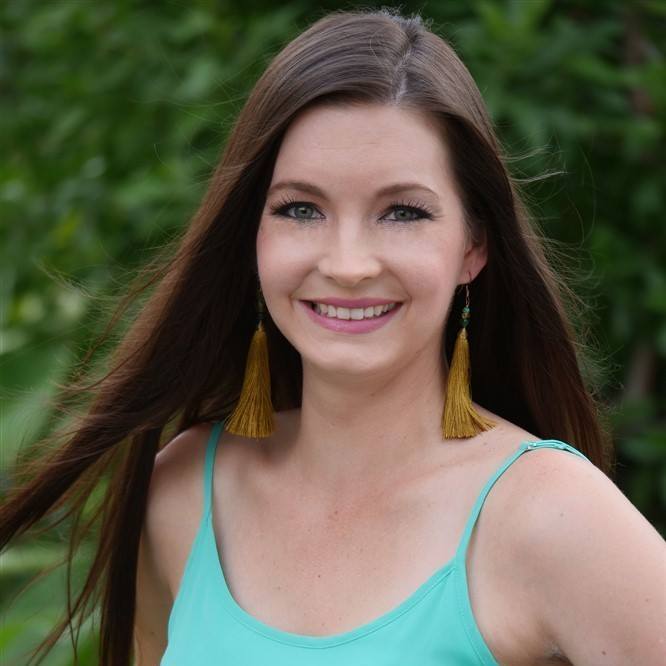 Christi Winsor is the owner and lead event planner at Winsor Event Studio, a full-service boutique event planning company serving the Tampa Bay area and beyond. 
With over 10 years of experience planning 150+ weddings and special events local to Florida, Christi has formed connections with a network of wedding professionals in popular Mexican Riviera destinations like Cancun, Isla Mujeres, and Playa del Carmen, as well as the tropical island of Bermuda, where Christi was born!
Considering a destination wedding but not sure where to begin? Destination weddings require a lot of legwork and planning, from time changes and language barriers to travel logistics, so the first step should be to hire a professional wedding planner who has experience with destination weddings and a trusted network of local vendor contacts.