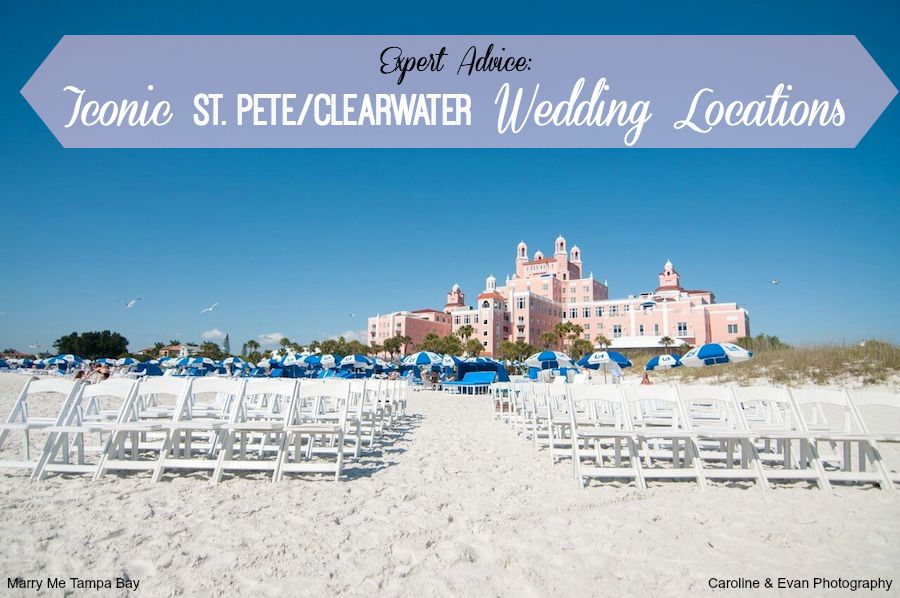 Honeymoon Island State Park
Honeymoon Island State Park is known for its undeveloped beaches and gorgeous views. It's been Florida's most visited state park the past six years. The island got its name from a Life Magazine contest for newlyweds in 1939. –Visit St. Pete/Clearwater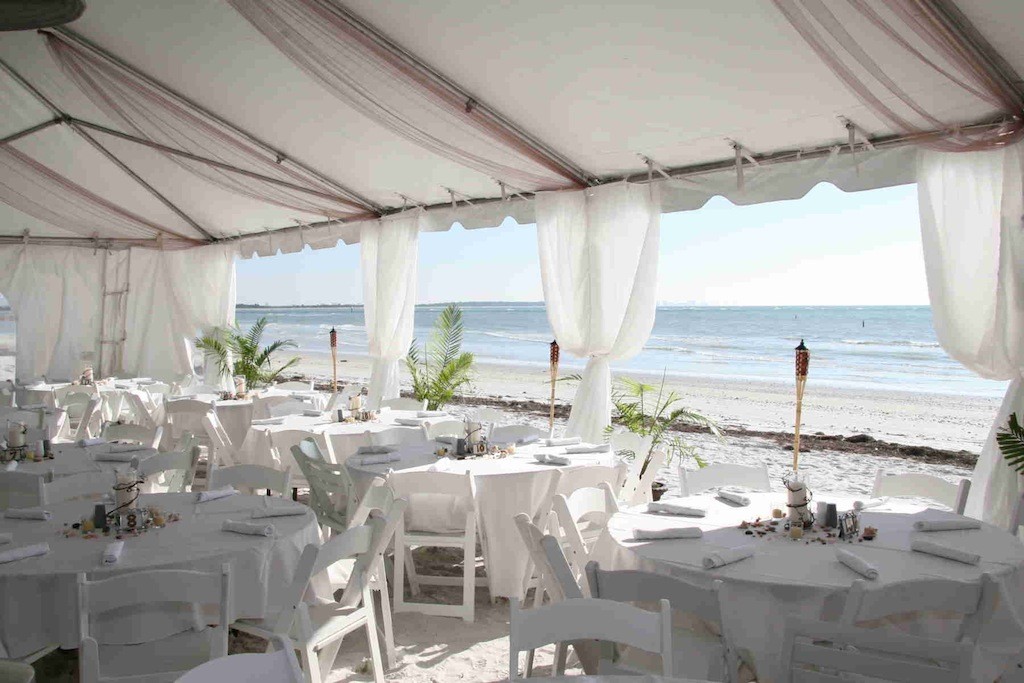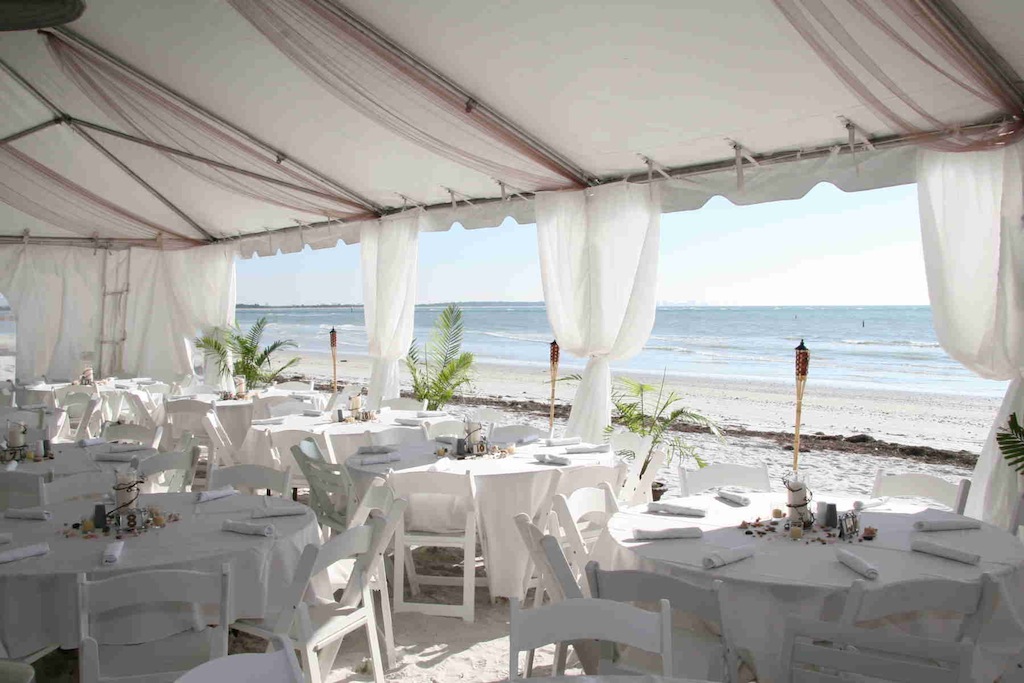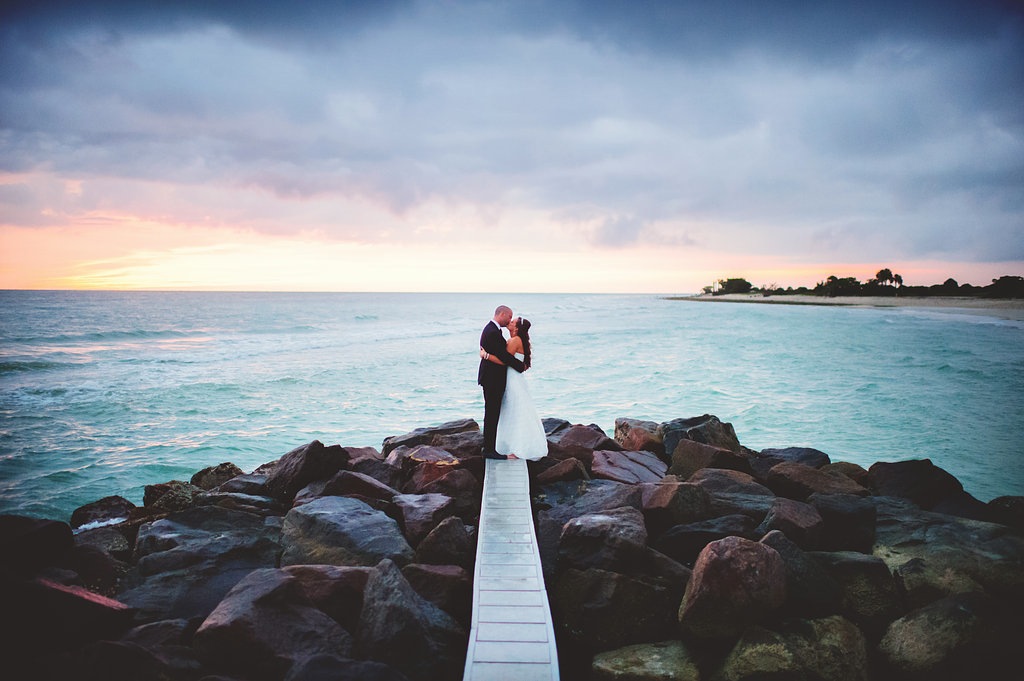 Jason Mize Photography | View full wedding
Nestled between the southern tip of St. Petersburg and St. Pete Beach, just north of Tierra Verde, Isla del Sol Yacht and Country Club offers a private sandy beach and gazebo overlooking Boca Ciega Bay.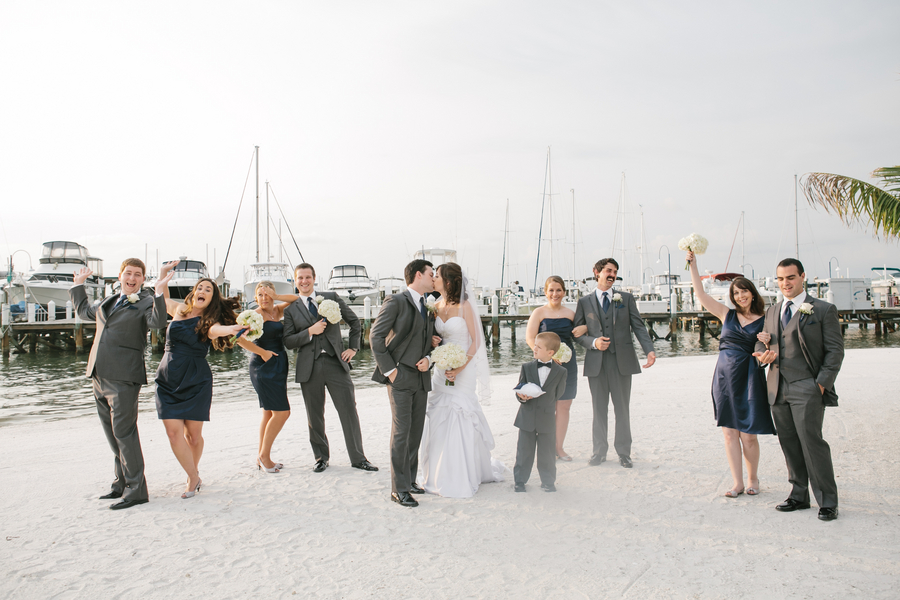 Carrie Wildes Photography | View full wedding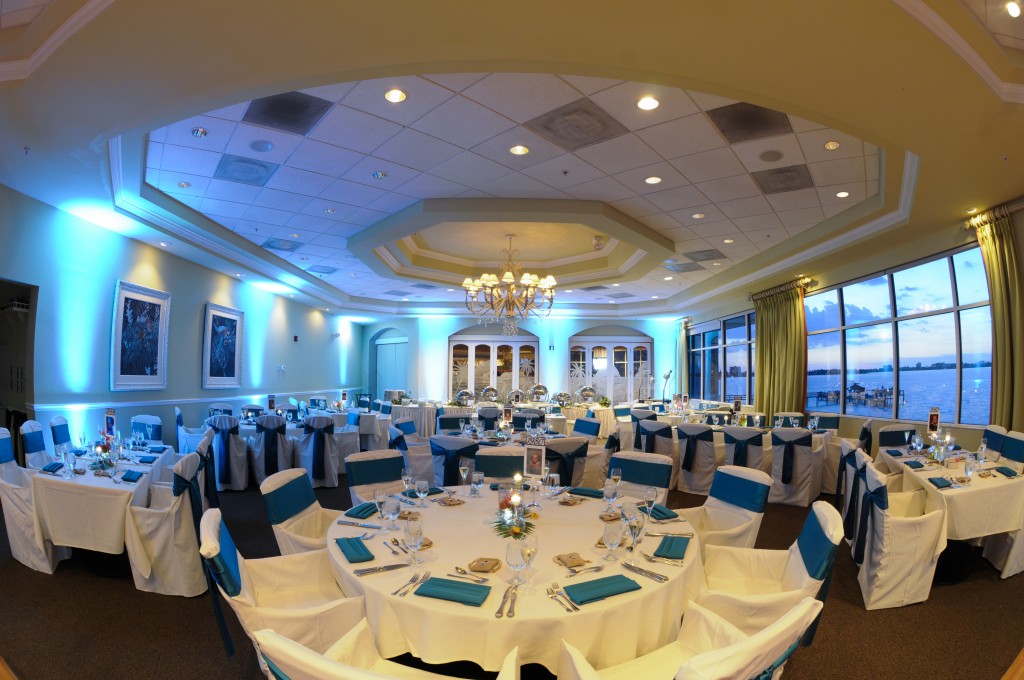 Hilton Clearwater Beach
Clearwater Beach has been a "hot spot" for decades and with the Hilton being right there, it makes for an amazing venue with a great location. The Hilton Clearwater Beach has everything you can image for a wedding venue; the beach, an amazing location and best of all the view. With Clearwater Beach being named one of the best beaches numerous times, getting an amazing location along with an amazing Clearwater Beach sunset just tops off your wedding day. -Lisa Ott0, owner Lisa Otto Photography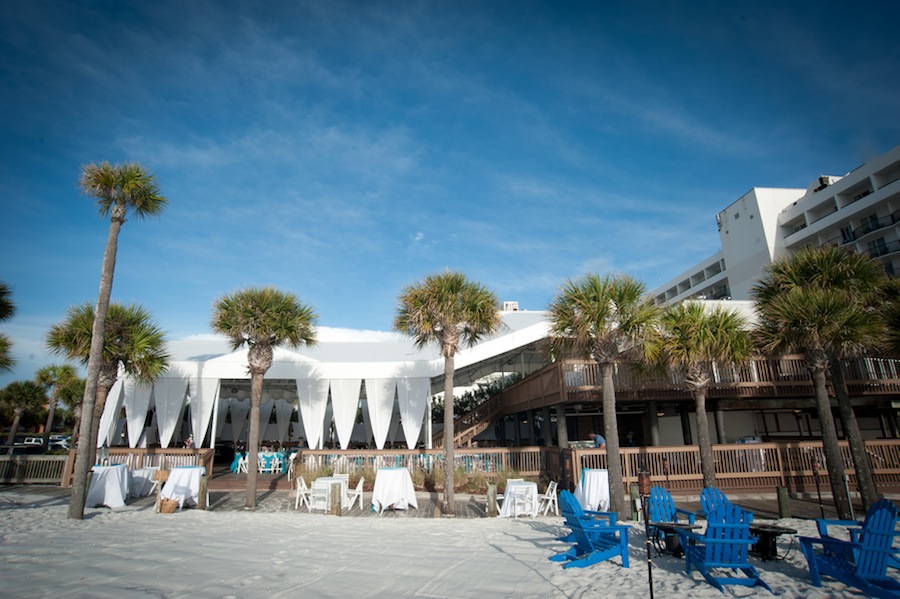 Hippie Love Photography | View full wedding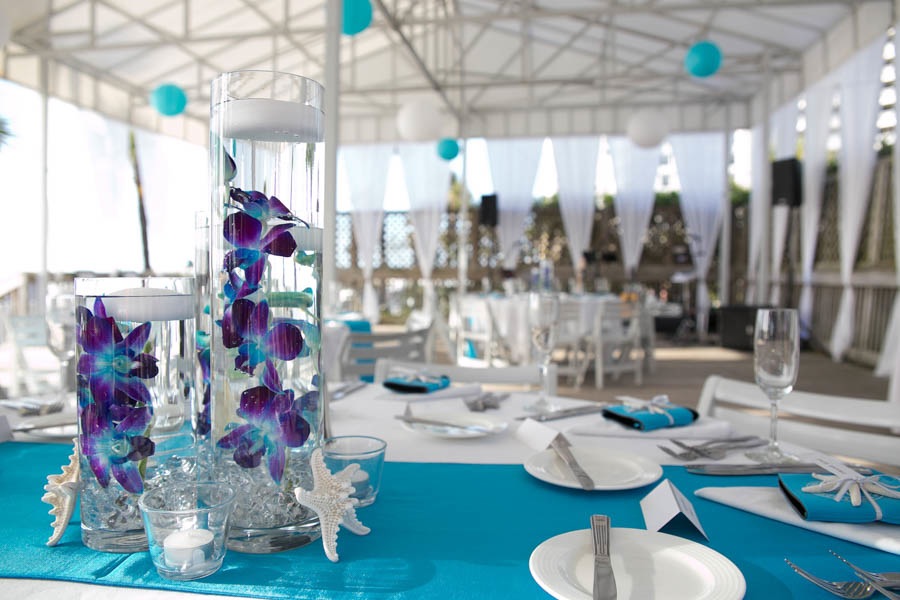 Lisa Otto Photography
Don CeSar
The Don CeSar, or "Pink Palace" is what a lot of people picture when you mention the beautiful beaches of St. Pete and Pass-a-Grille. It's an incredible place for weddings and special milestones and is one of the most recognizable buildings in our area with the perfect sunsets to go with it. -Caroline, owner of Caroline & Evan Photography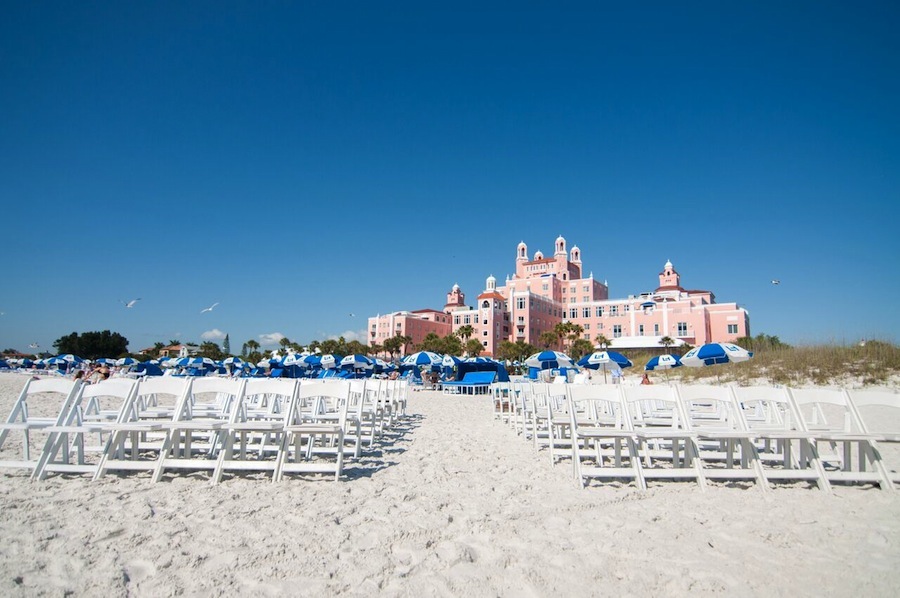 Fort De Soto
Fort De Soto offers the beach, a pier, and fort for your backdrop. There are so many different spots with this historical sites to take advantage of for a wedding. This couple was married at North Beach and took advantage of the seclusion over looking a little cove area at sunset. -Kristen Jeffers, owner of Kristen Marie Photography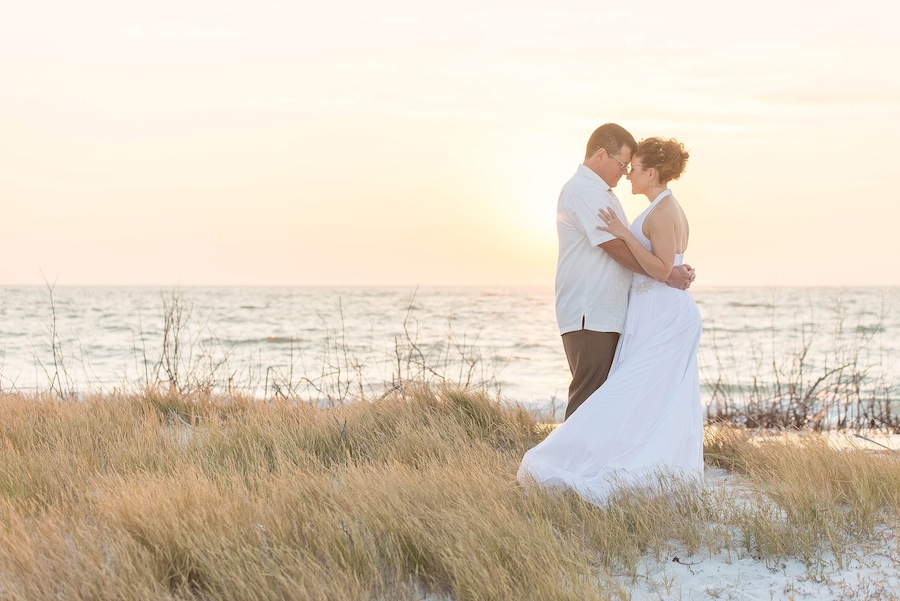 Downtown St. Pete
Downtown St. Pete is probably our favorite place to shoot in all of Tampa Bay. We love living here and everything it has to offer. St. Pete has a huge focus on shopping local and the arts community, with tons of museums and galleries and the iconic murals you'll find all along the alleys off of Central Avenue.
In addition to the bustling urban atmosphere, you can also find lots of great parks, marinas, breweries and coffee shops and never hit the same place twice. -Caroline, owner of Caroline & Evan Photography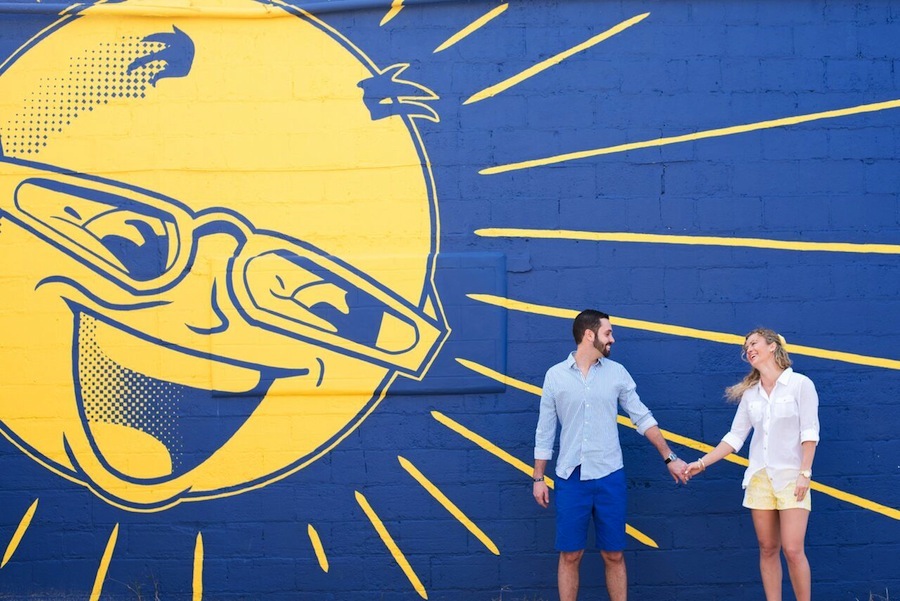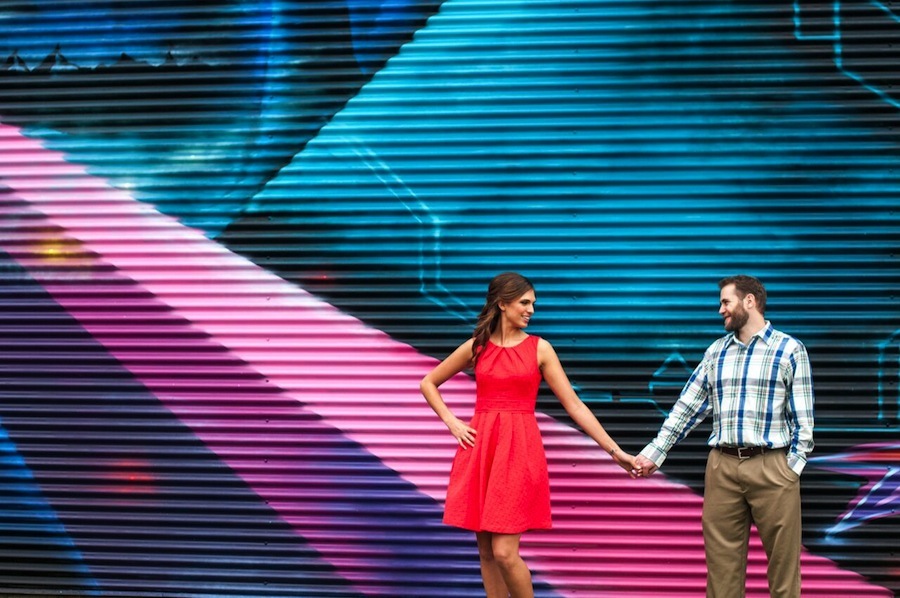 Caroline & Evan Photography | View full engagement

Caroline & Evan Photography | View full engagement
St. Pete Pier
The St. Petersburg Pier, known locally as The Pier, is a landmark and tourist destination extending into Tampa Bay from downtown St. Petersburg, Florida. May 31, 2013 was the last official day for the public to visit the pier. The City of St. Petersburg, Florida had planned to demolish and replace it, until a voter referendum rejected the new Lens pier design. -Tammy Waterman, owner Special Moments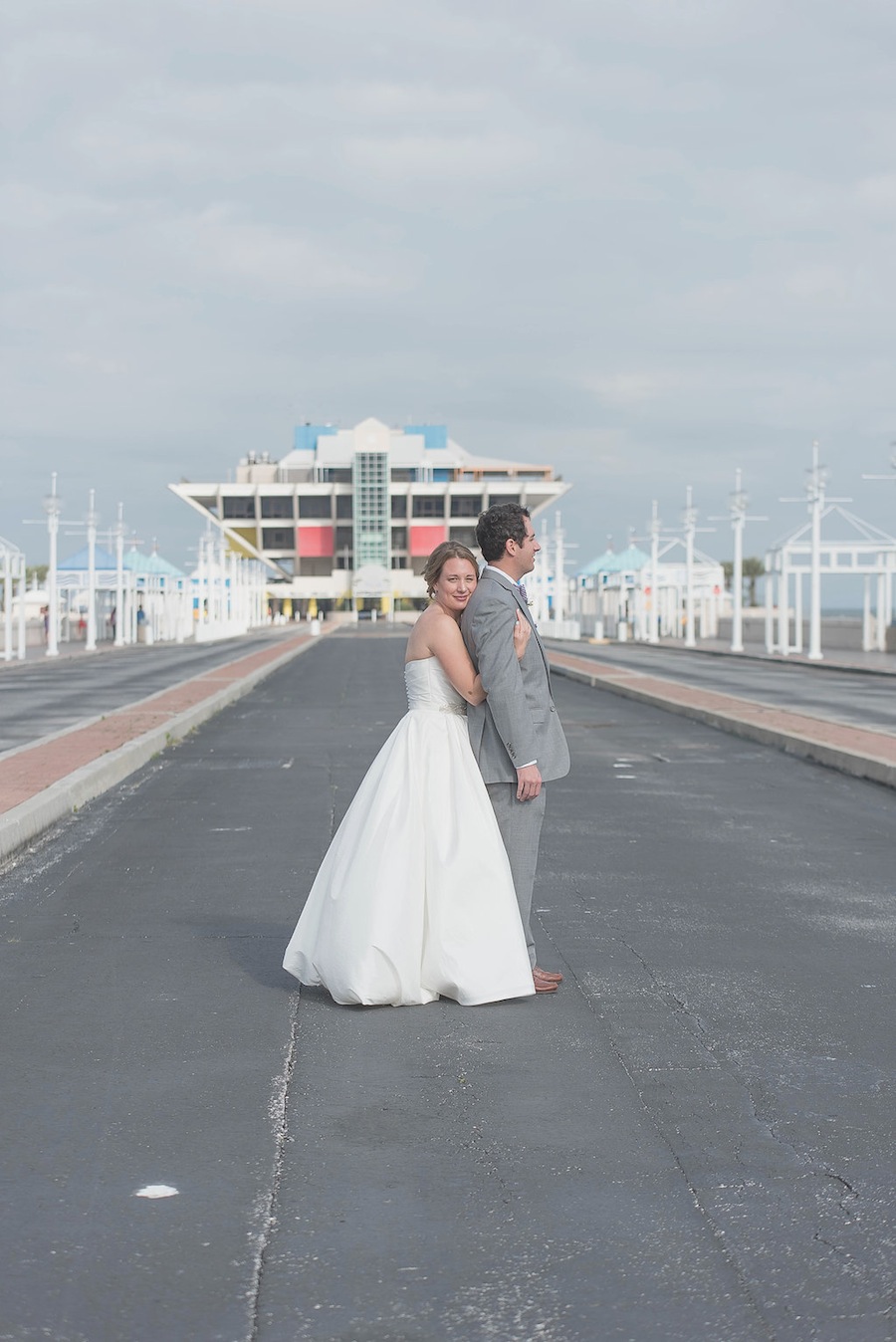 Kristen Marie Photography | View full wedding
NOVA 535
NOVA 535 is one of downtown St. Pete's hidden gems. Behind their gated entrance is an outdoor bamboo garden, while inside the iron wrought staircase, brick walls and eclectic art offer couples and unique and modern wedding space.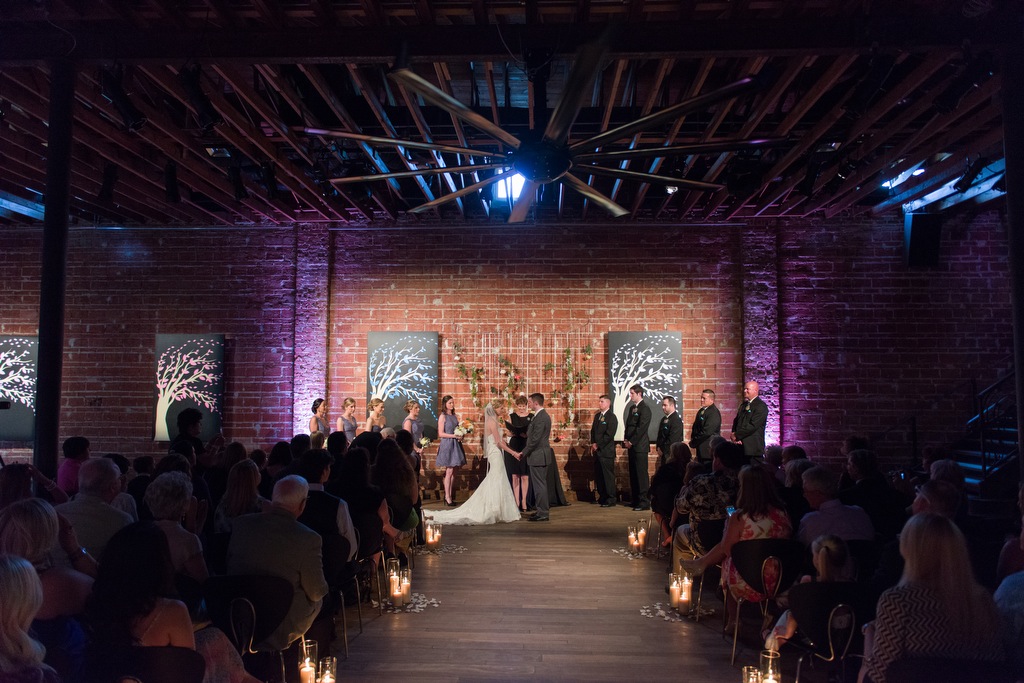 Aaron Bornfleth Studio | View full wedding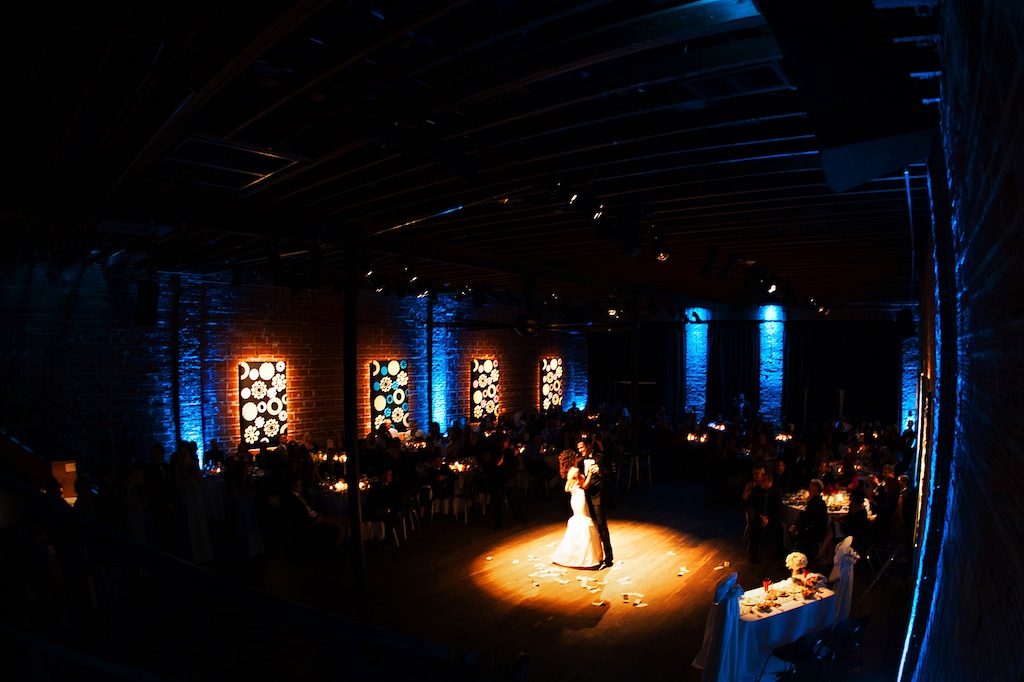 Sarah Kay Photography | View full wedding
Mahaffey Theater
The Mahaffey Theater is not only a gorgeous venue, but it is a brilliant homage to the arts and is a gem in the middle of St. Petersburg. It has so many different rooms and options for photos, ceremony and reception that it really has it all in terms of being a perfect wedding venue, and providing an iconic Tampa backdrop. -Nikki Leonard, owner Southern Elegance Events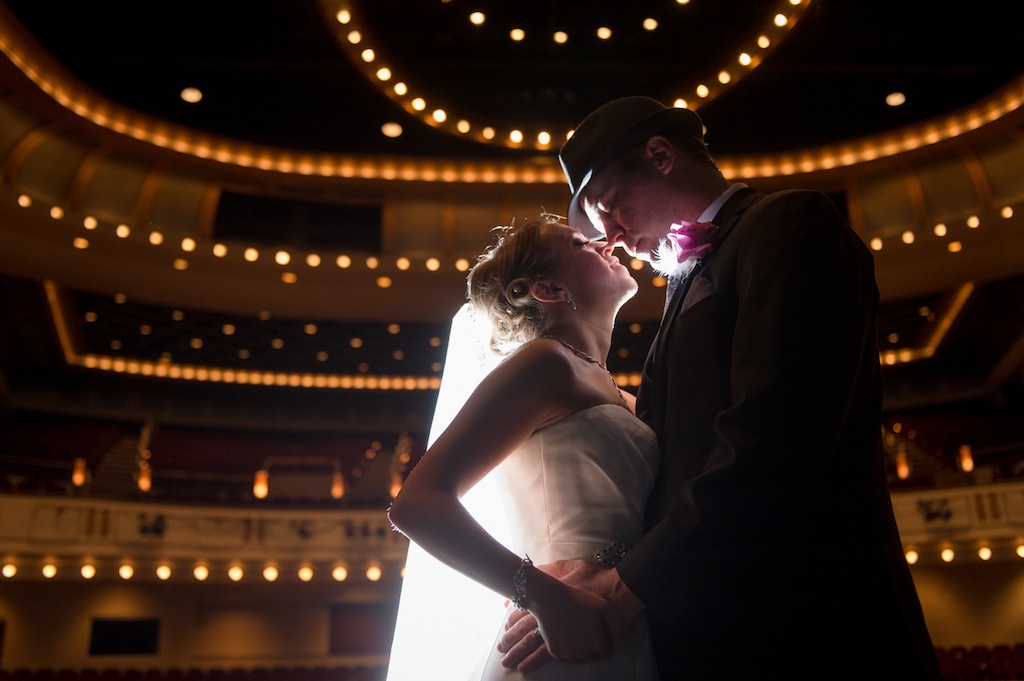 Marc Edwards Photographs | View full wedding
Renaissance Vinoy
The Renaissance Vinoy has been around about as long as Saint Petersburg and has a rich history. It's an absolutely stunning place for a wedding and has so many great locations on the property. Plus it's right in the mix of downtown St. Pete, Beach Drive, The Pier and a gorgeous view of Tampa Bay. -Caroline, owner of Caroline & Evan Photography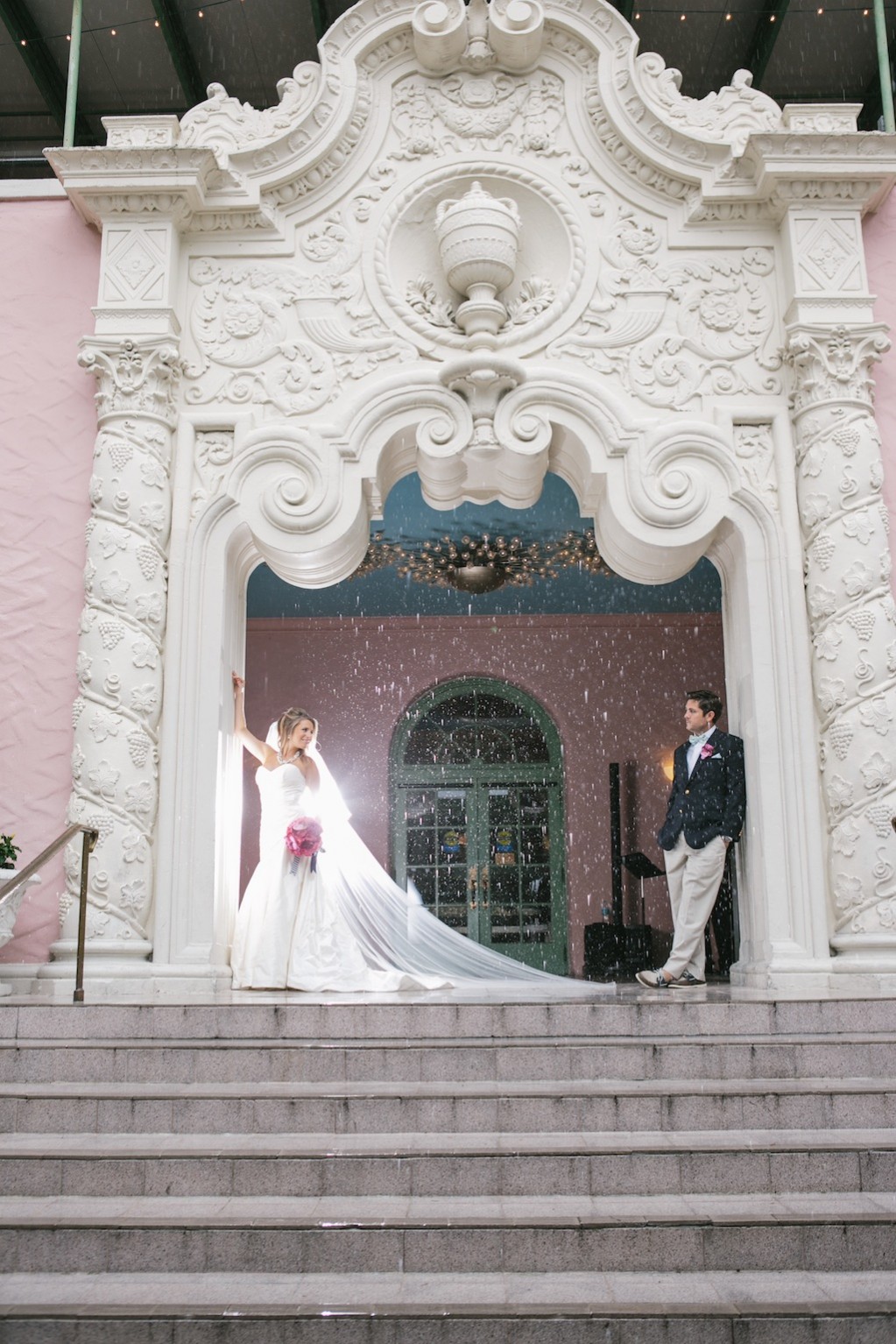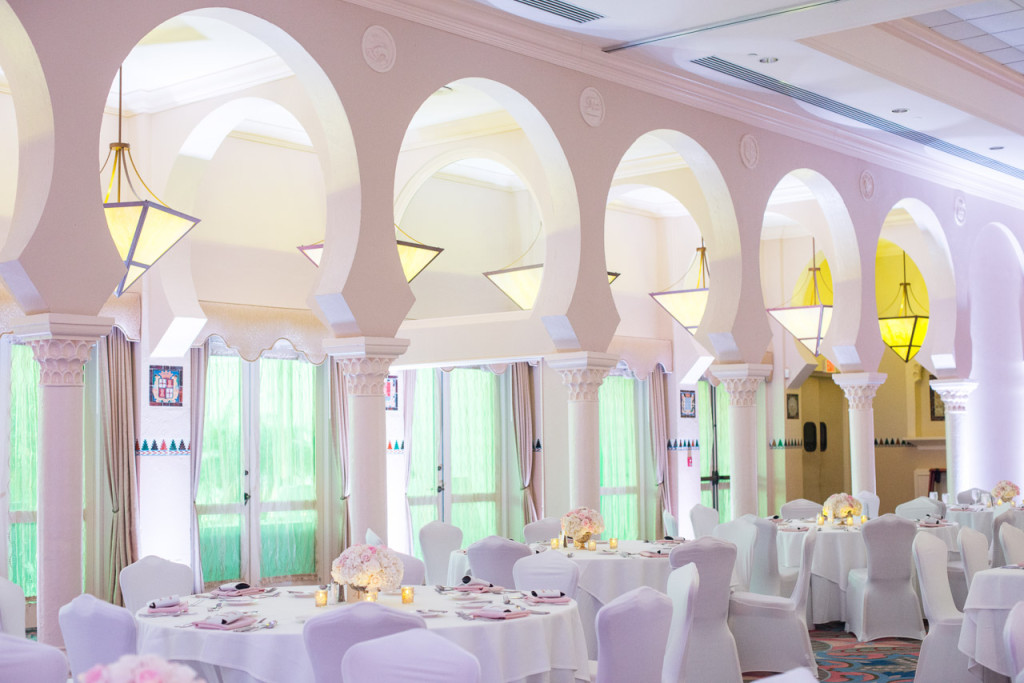 Jeff Mason Photography | View full wedding
St. Petersburg Museum of Fine Art
The St. Petersburg Museum of Fine Art is an iconic Bay area venue for so many reasons. It is the most prominent building anchoring St Petersburg's vibrant downtown district. The architecture is very classic and modern at the same time. On the street facing Beach Drive, they have added greek ionic columns, whereas on Bayshore Drive the facade is much more modern with straight lines, lots of huge glass windows and steel railings. The parks and grounds around this building are stunning: from the gorgeous kapok tree that blooms the most vibrant color of red, to the huge banyan trees in the North Straub Park, to the gorgeous pergola at the entrance to North Straub Park covered in bouganvilla. -Andrea Layne, onwer Andrea Layne Floral Designs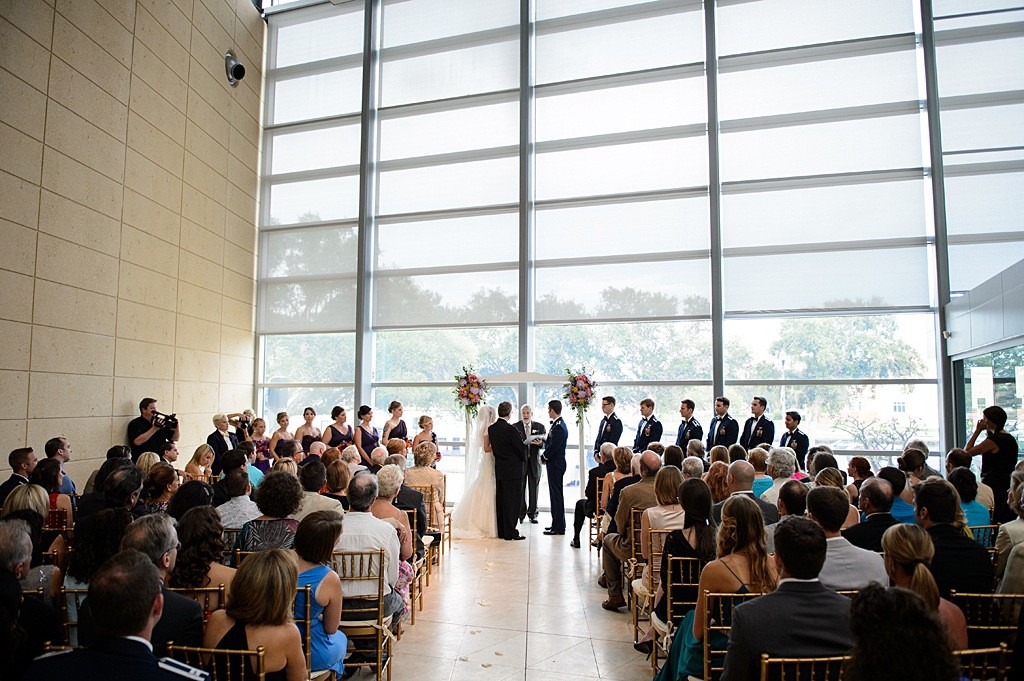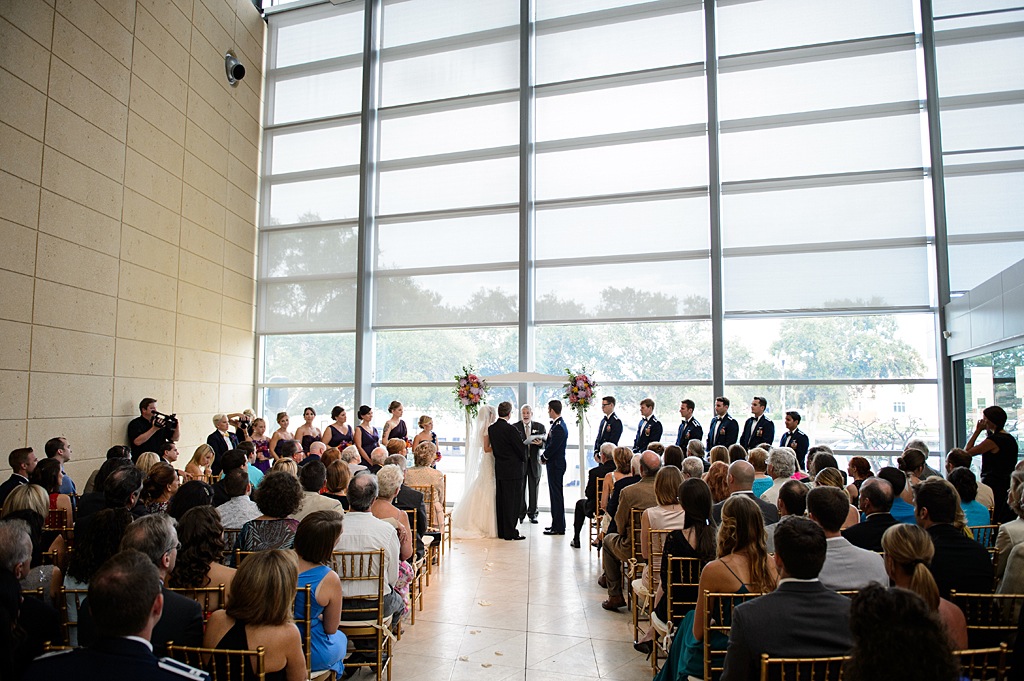 Corey Conroy Photography | View full wedding