Air Force couple Mindy and Dane planned their destination St. Petersburg wedding from Kansas. Since they had wedding guests from all over the U.S., the pair chose a vacation hot spot that wasn't far from the bride's hometown of Palm Harbor.
Mindy affectionately named her navy and orange St. Petersburg, FL wedding as a "non-traditional military wedding."
Her groomsmen donned their military dress uniforms, while six saber bearers in uniform to saluted the bride and groom as they walked down the aisle.
MORE: TAMPA BAY MILITARY WEDDINGS
The modern wedding decor featured purple and blue uplighting with purple linens and gold chargers.
Read how the bride's St. Pete wedding planning experience unfolded: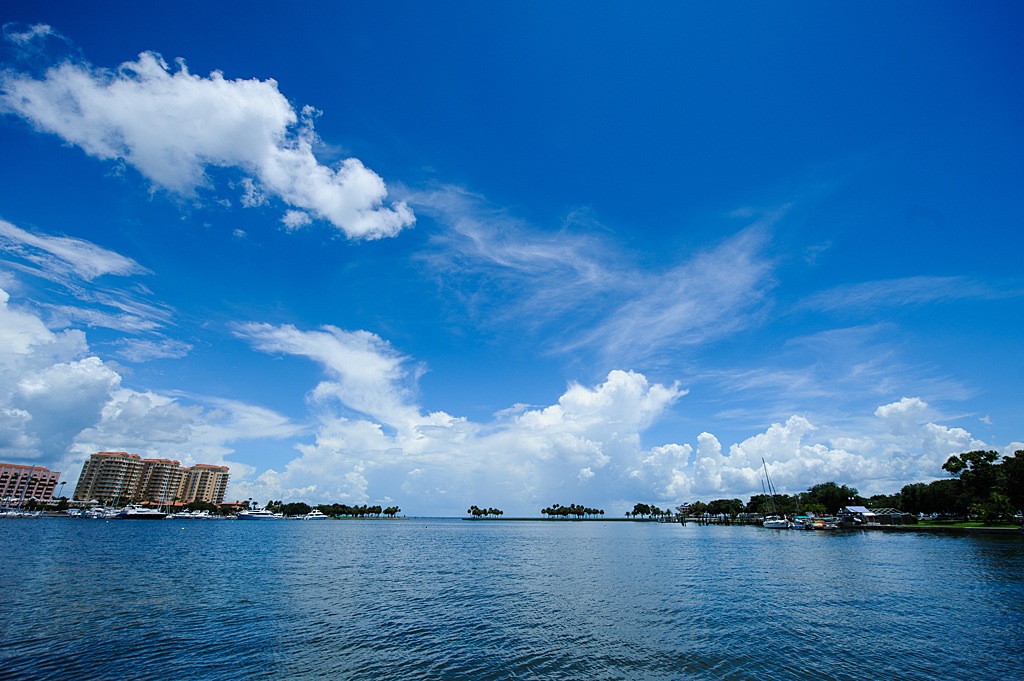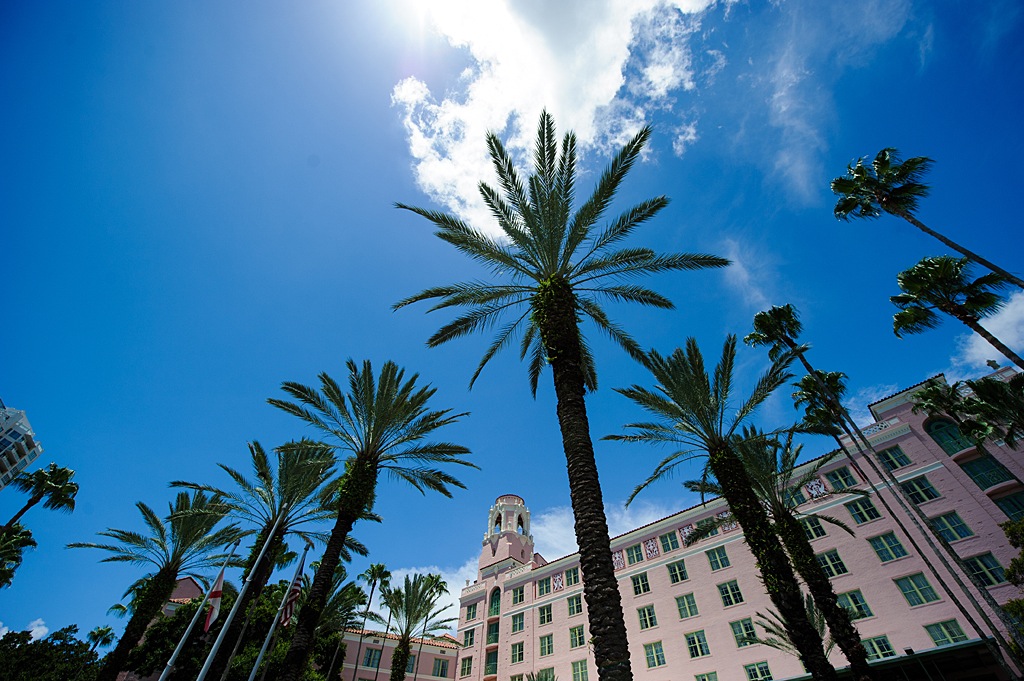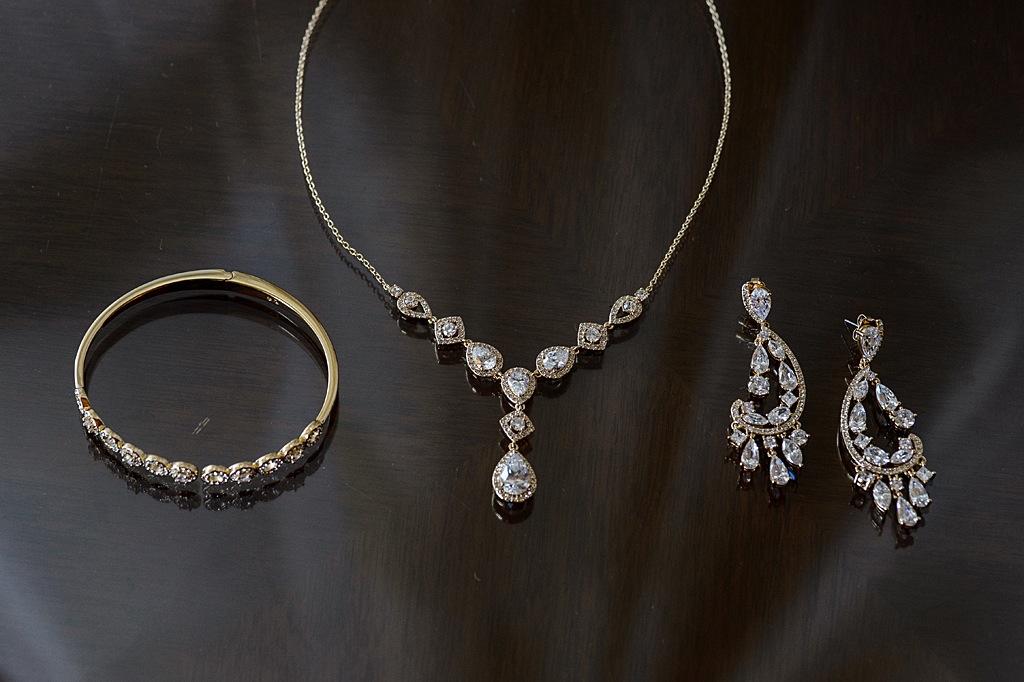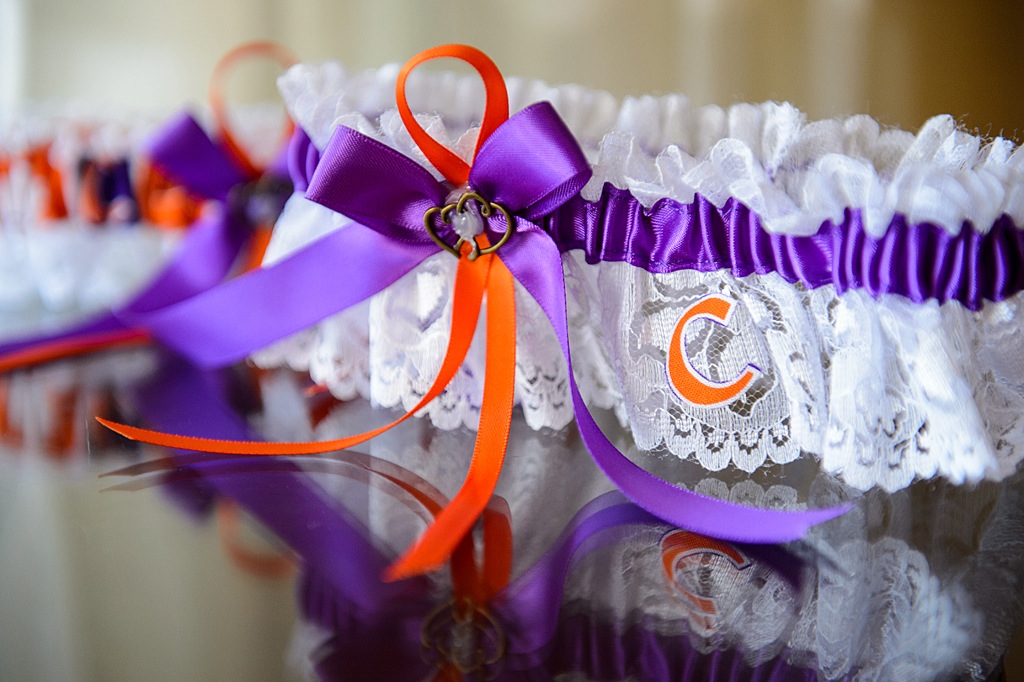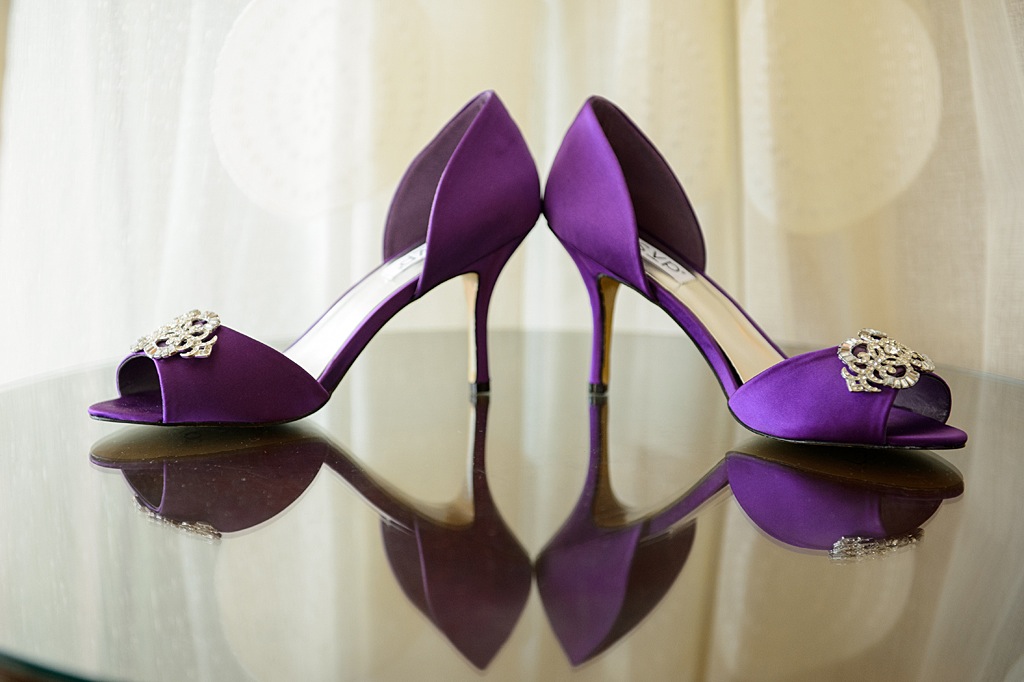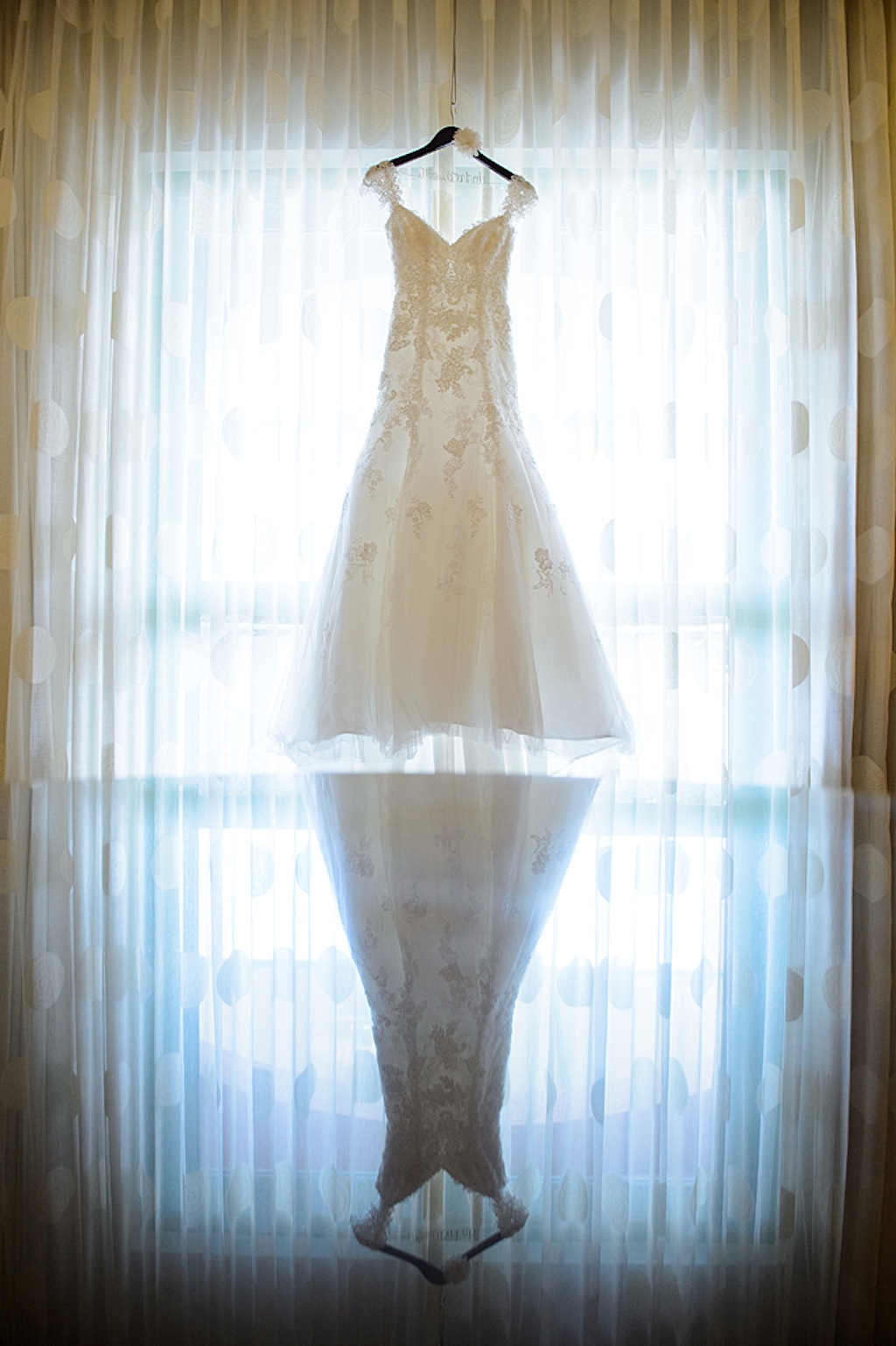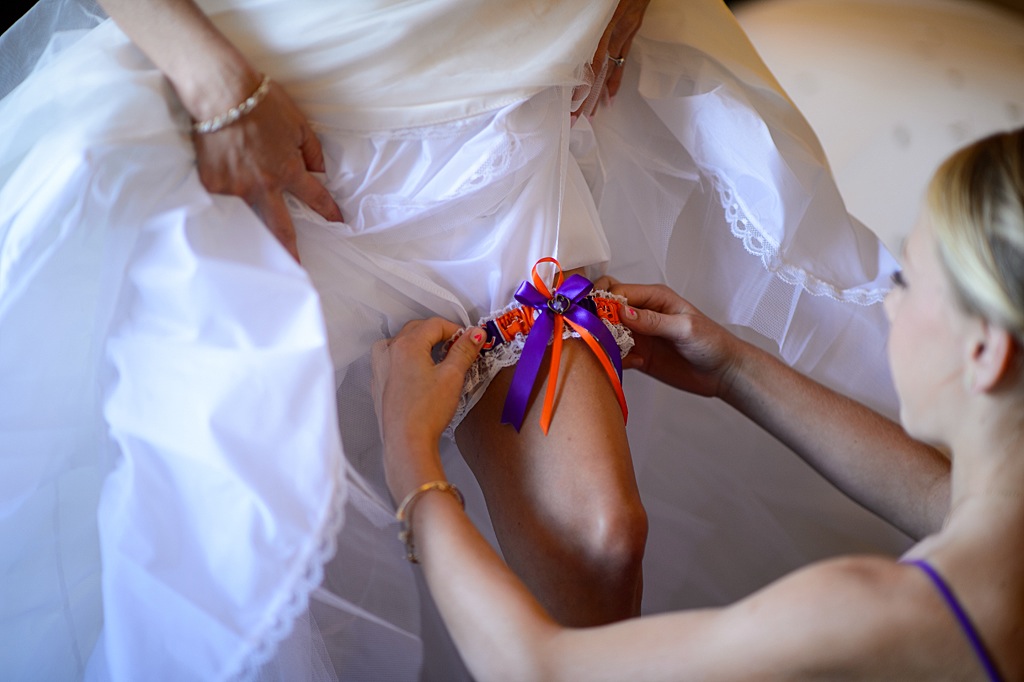 How did you incorporate you and your husband's personalities into the wedding?
I wore a Clemson garter as a nod to his alma mater. A huge group of his college friends were there to chant their "Tiger Chant."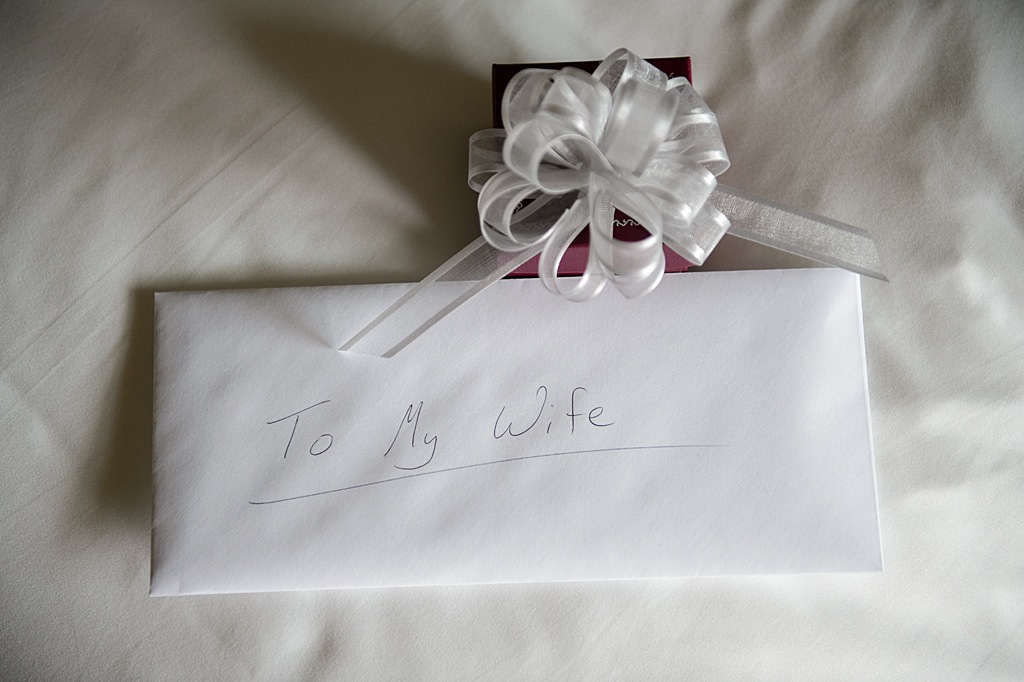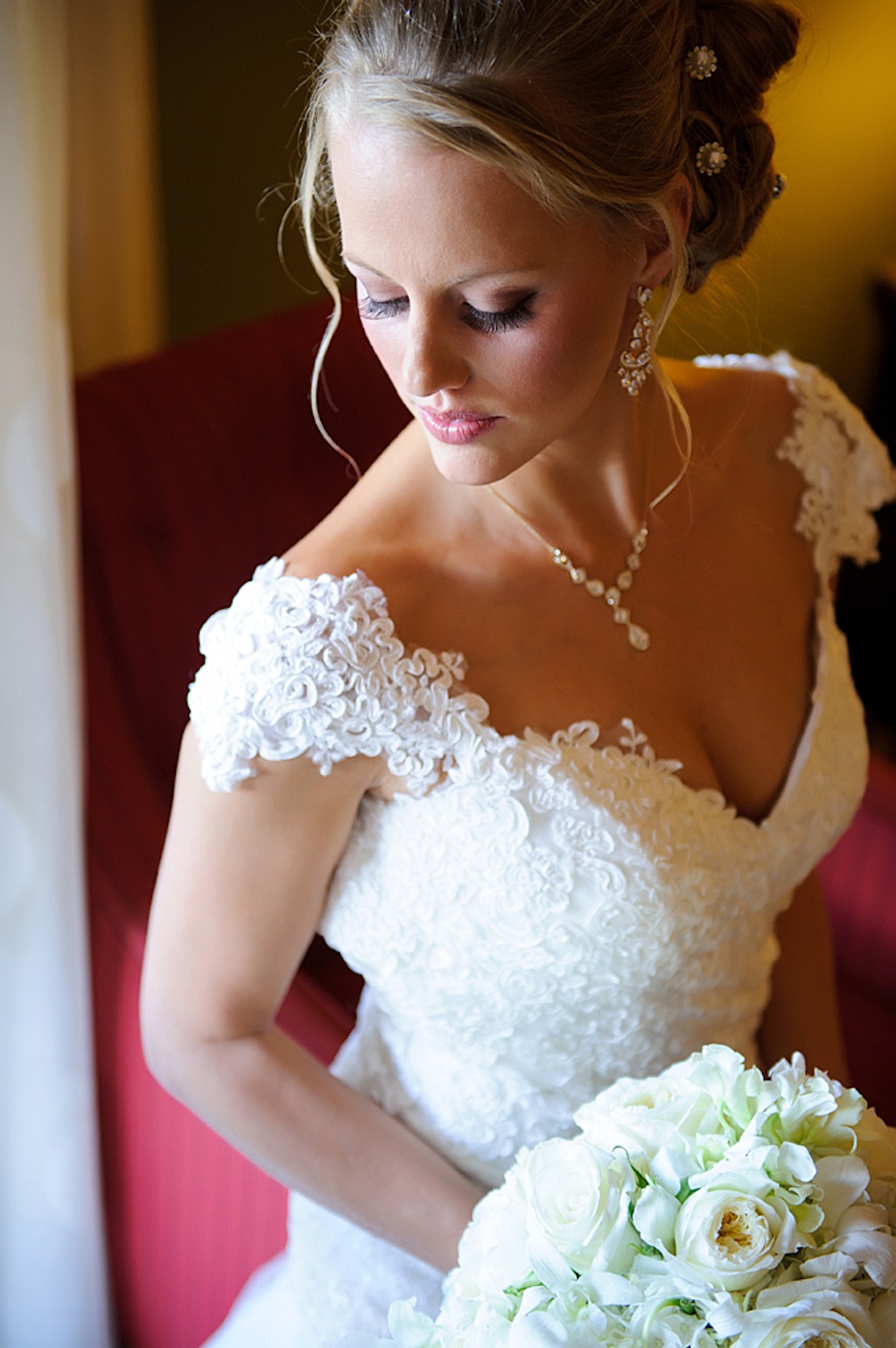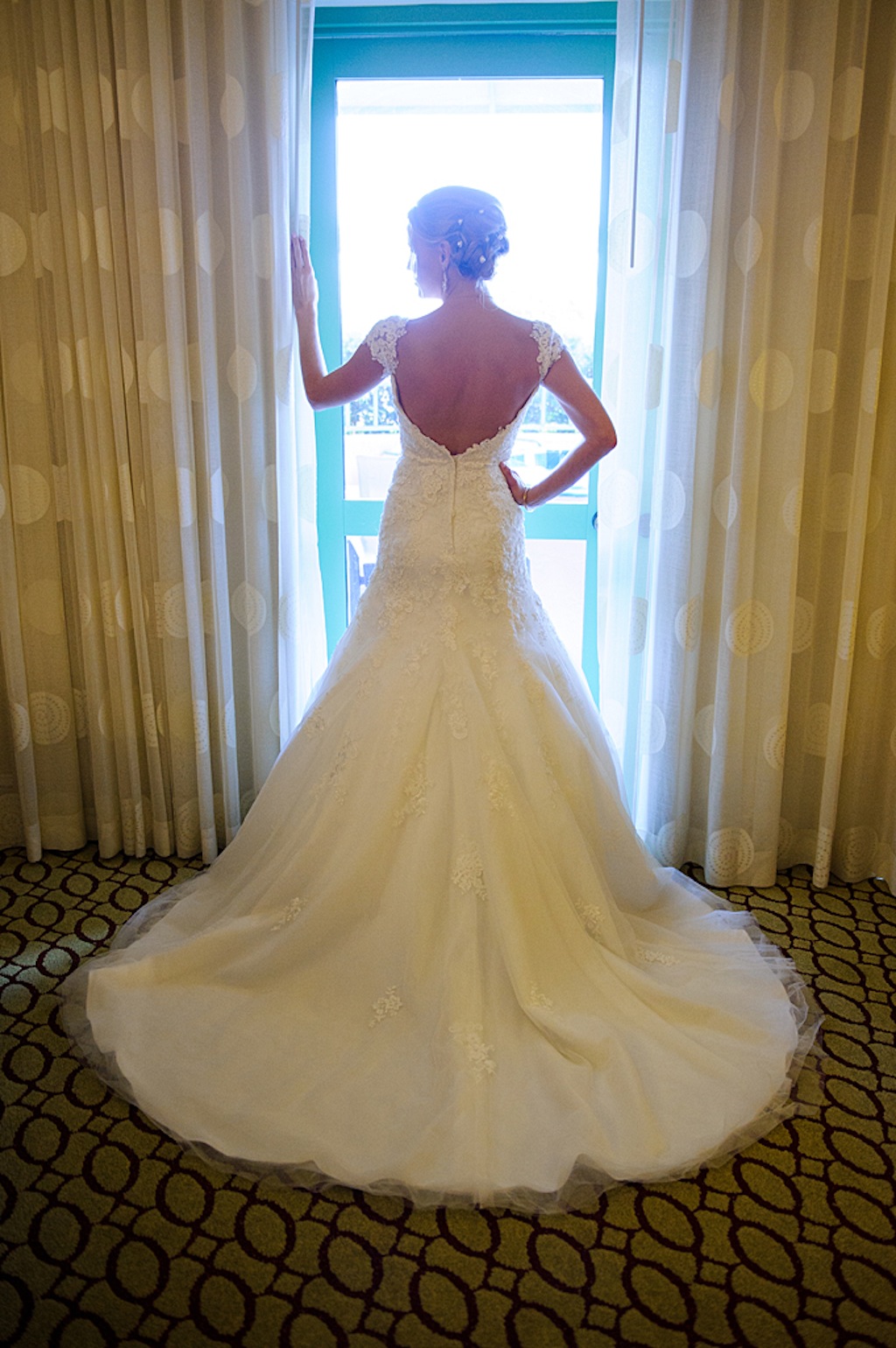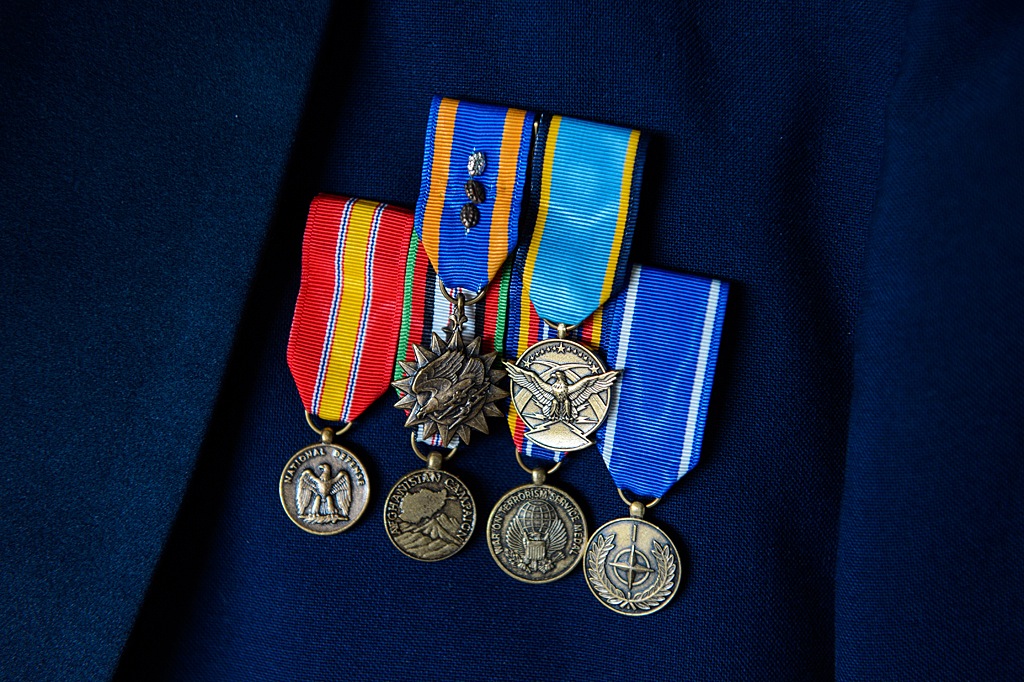 How did you incorporate you and your husband's personalities into the wedding?
Dane is still serving in the Air Force on active duty. He is a pilot, his father was a pilot and his grandfather was a pilot. About three months before the wedding, his grandfather passed away. Dane wore his grandfather's wings, which his father presented to him during the rehearsal dinner. It was a beautiful touch.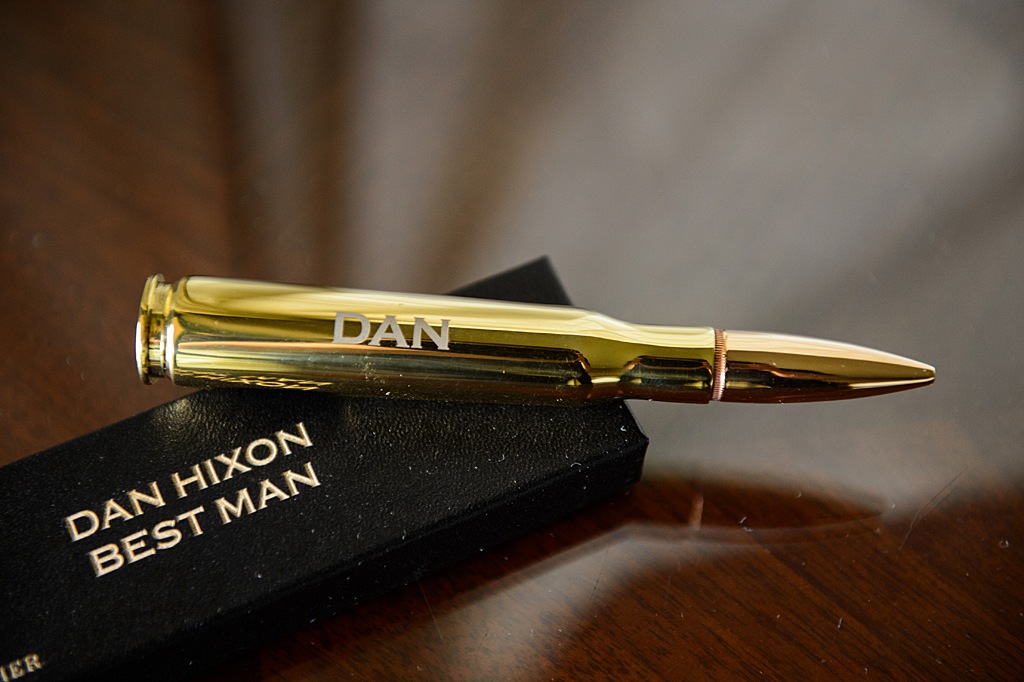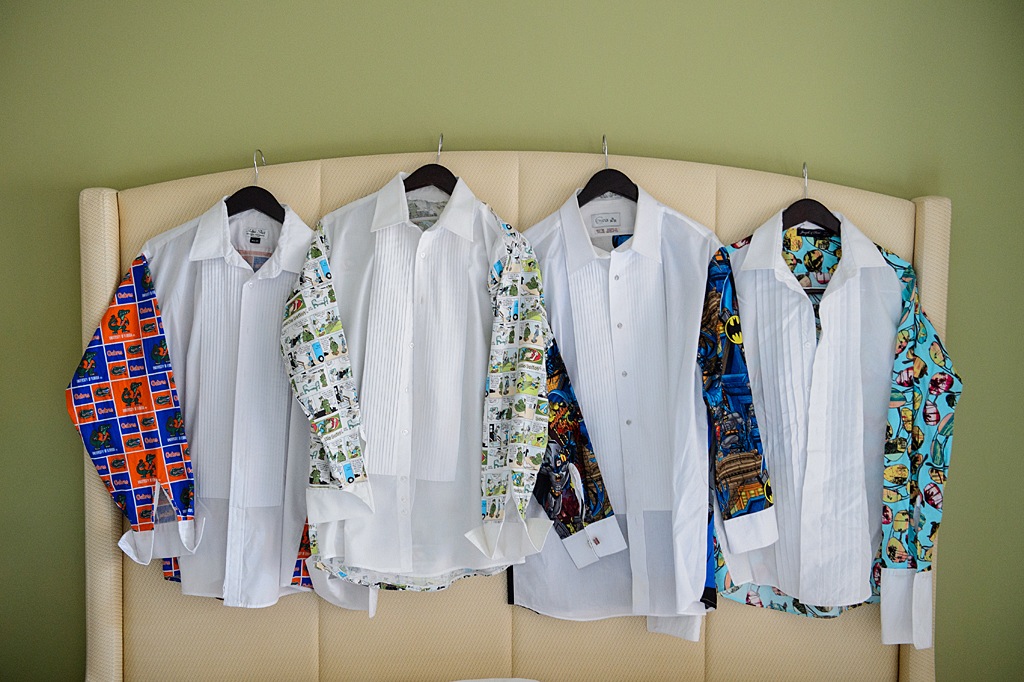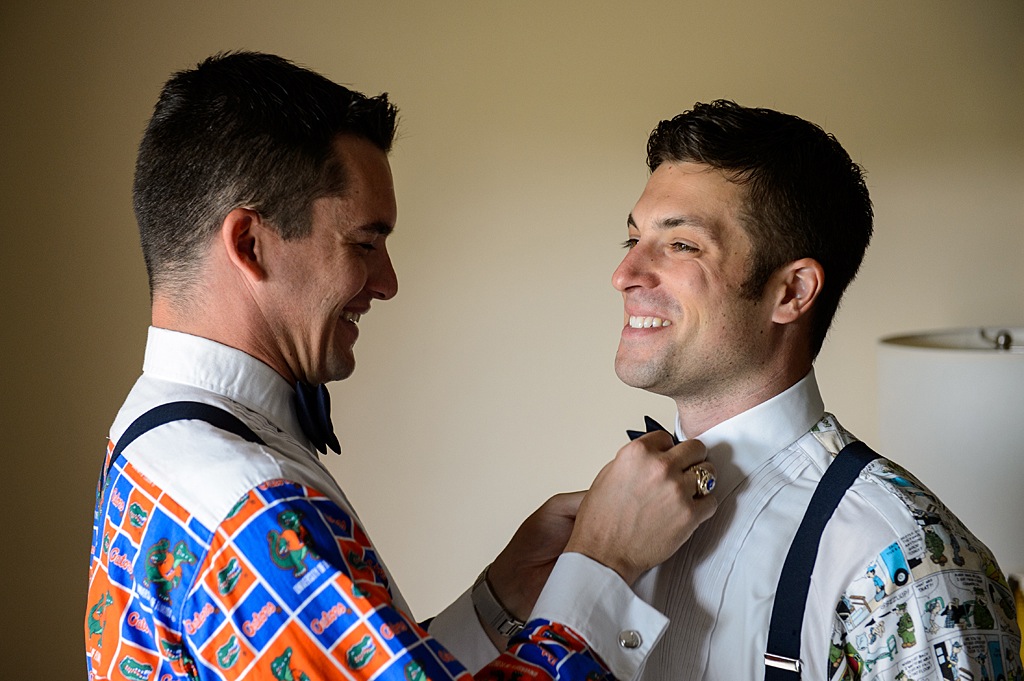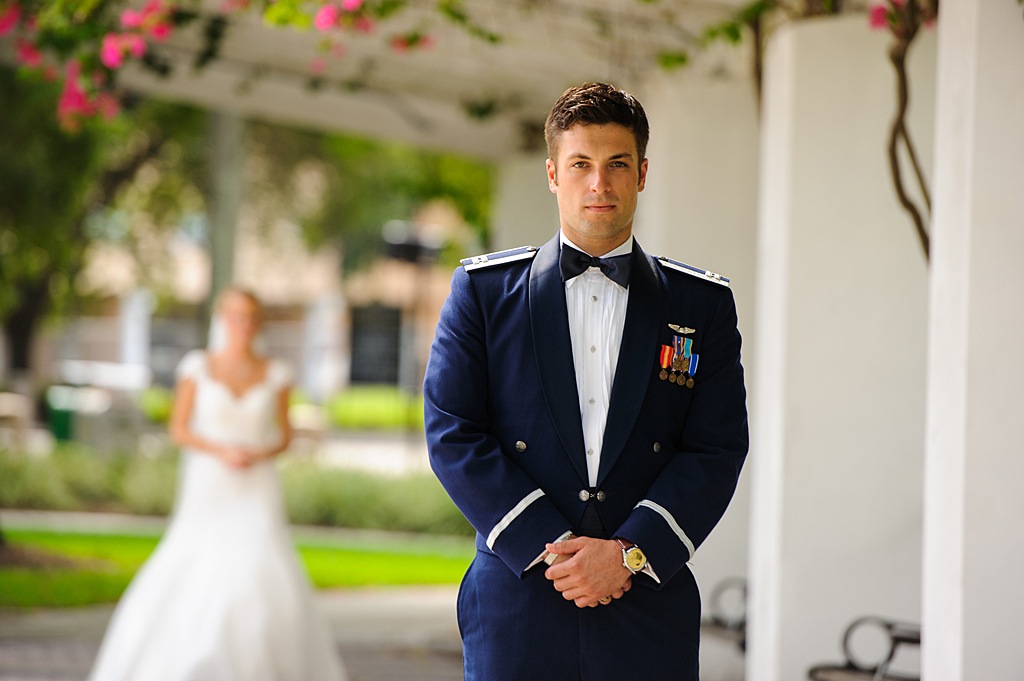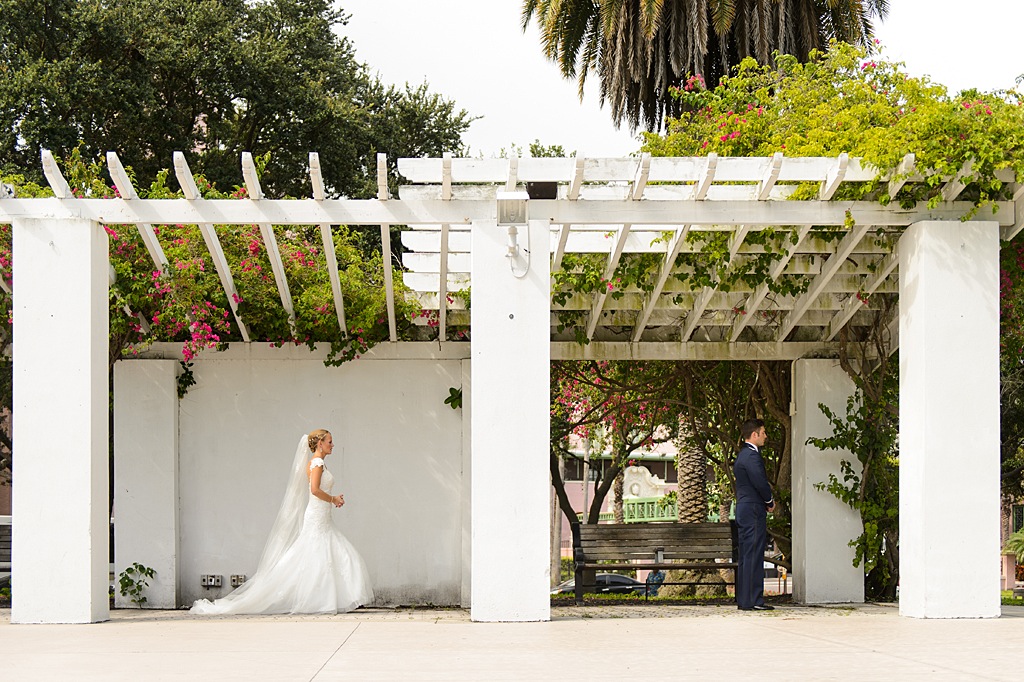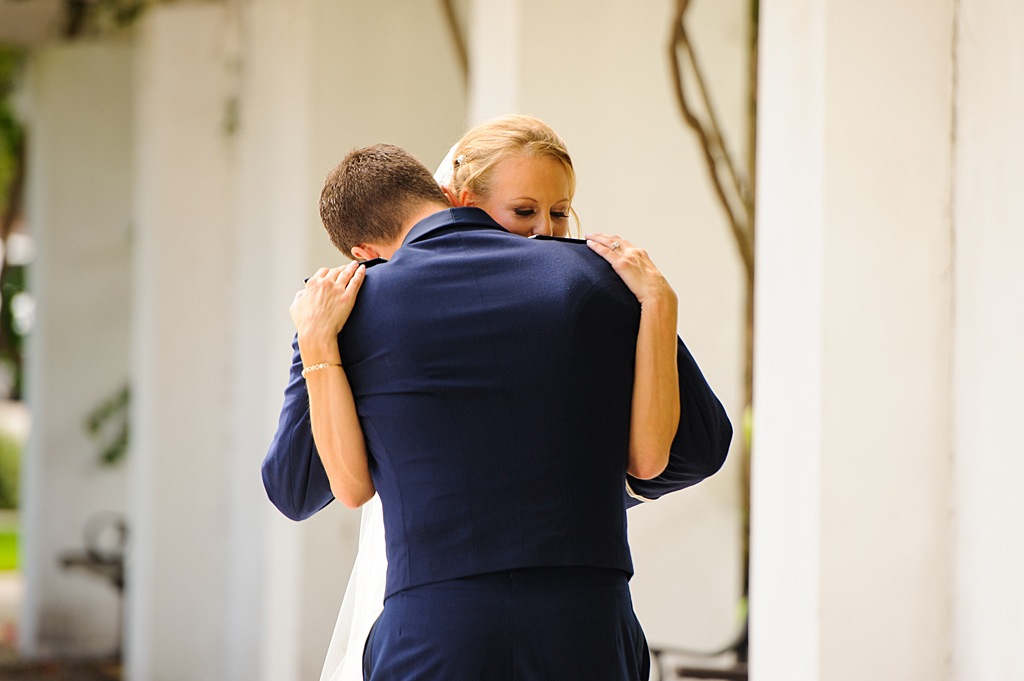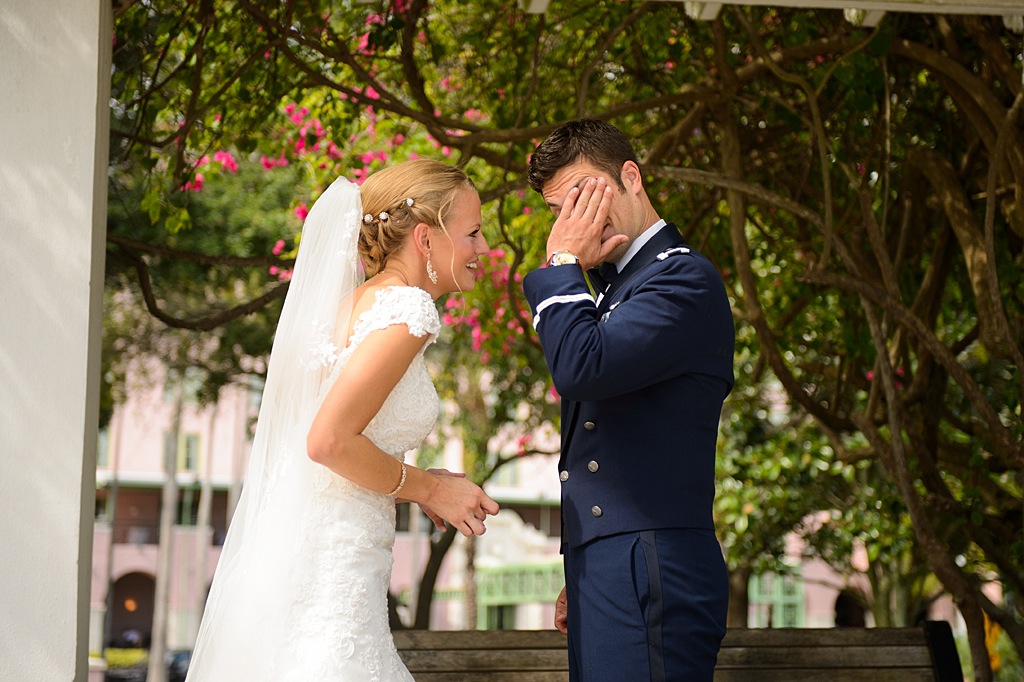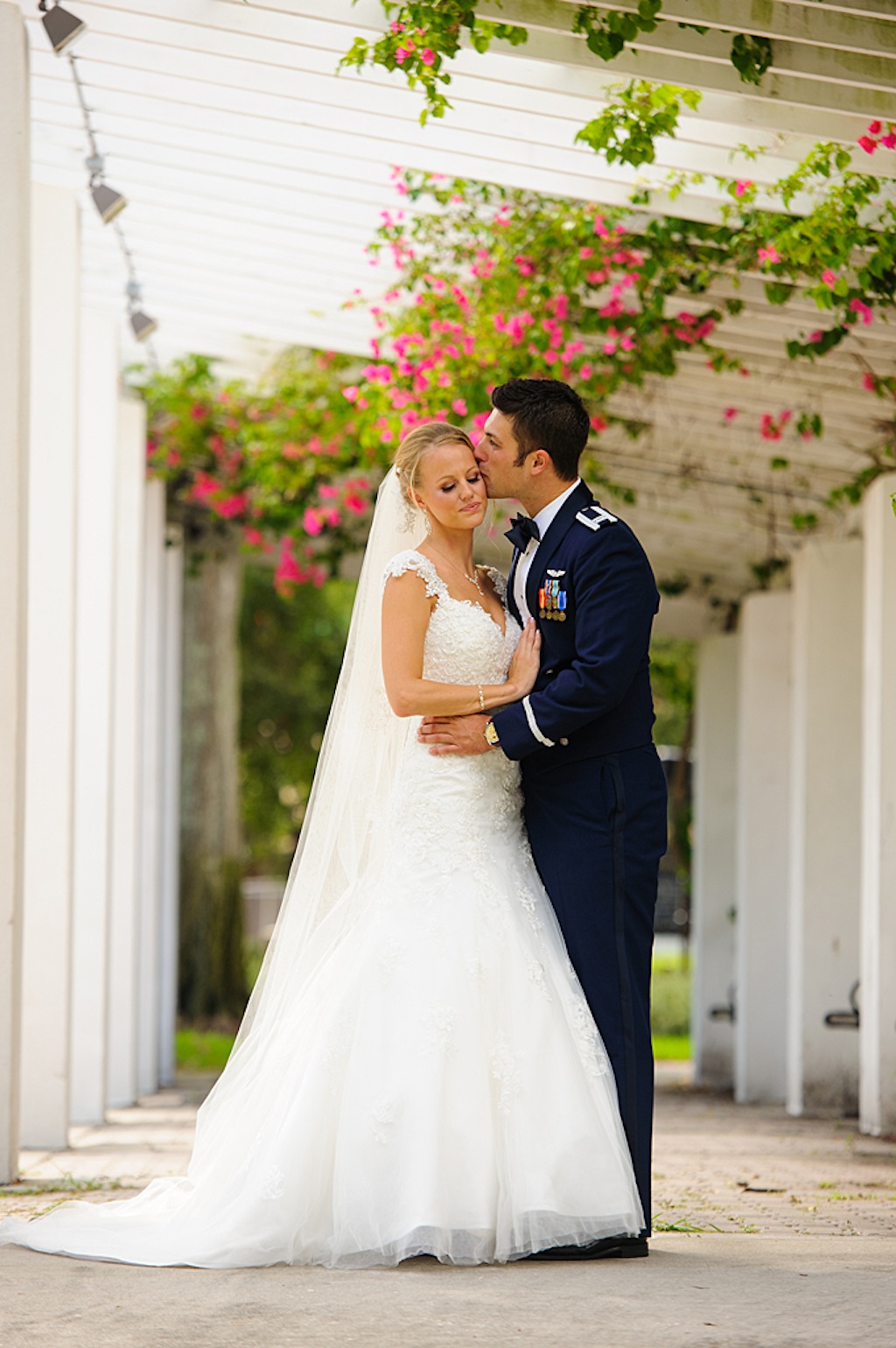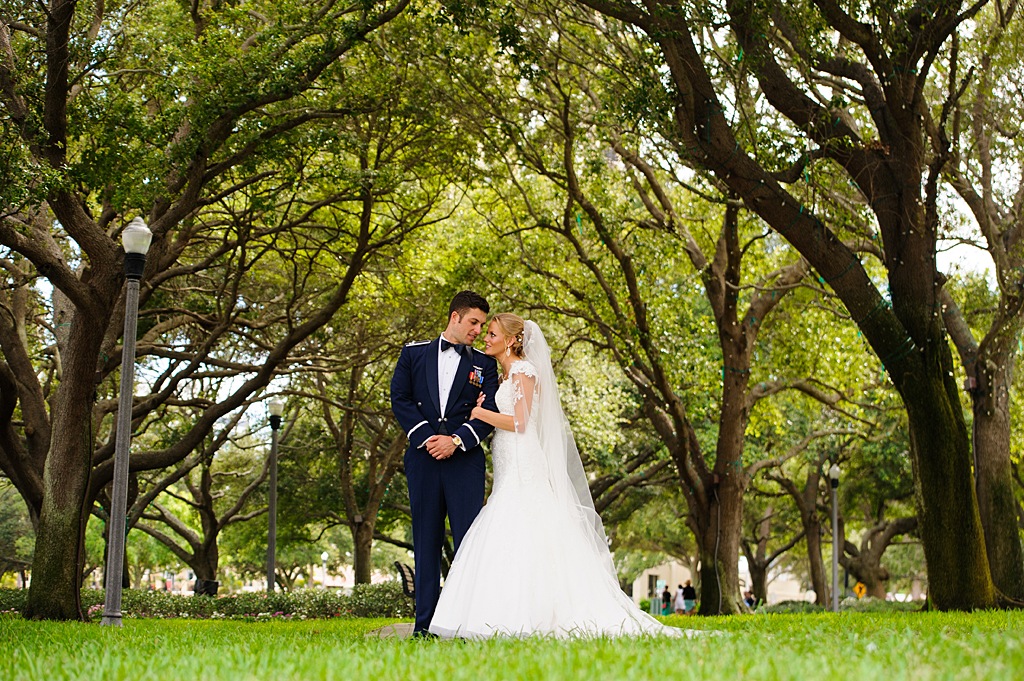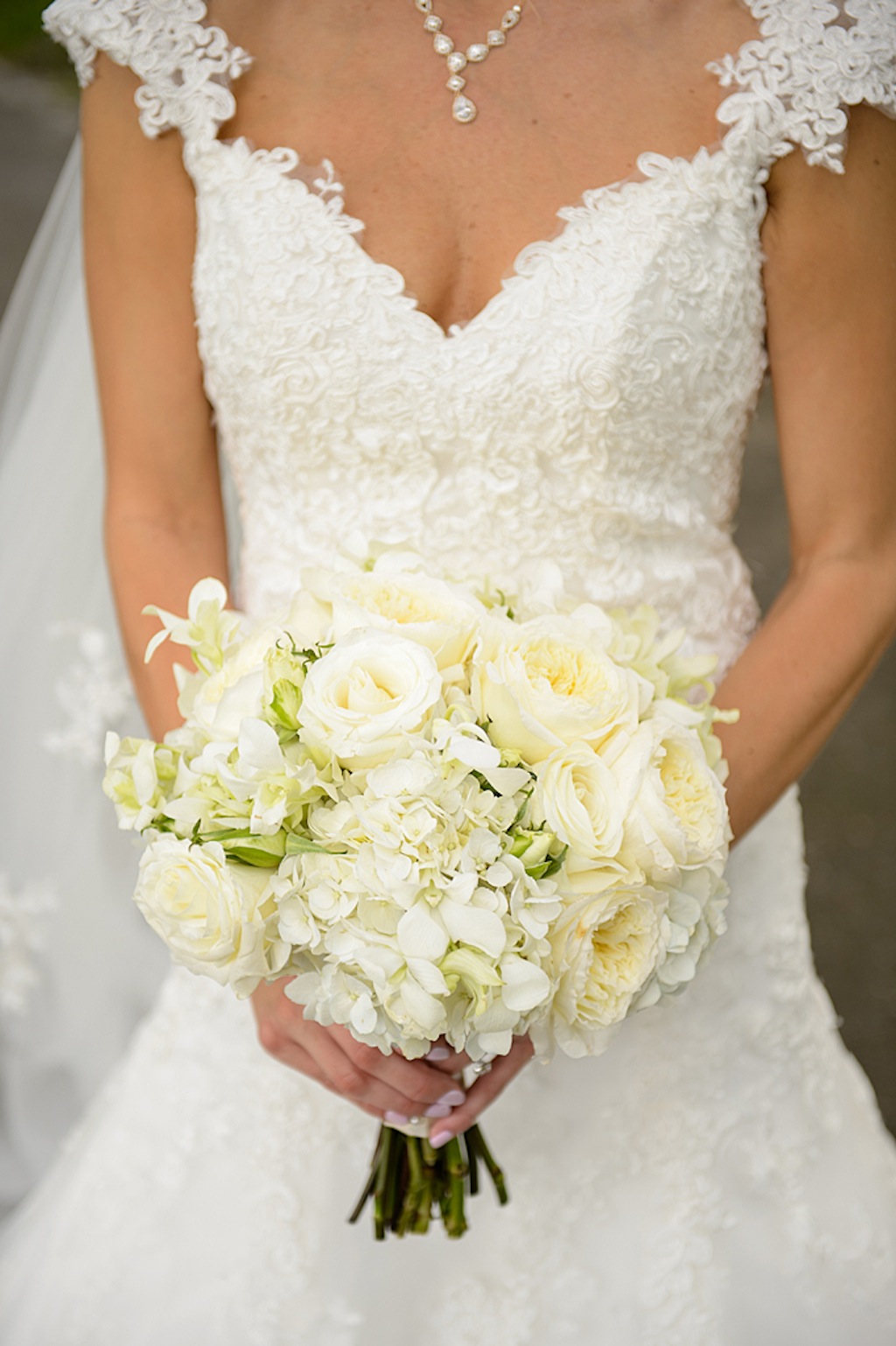 Which weddings vendors really exceeded your expectations and how?
Debbie from the Brides Bouquet was the one vendor who was always conscious of my budget, even offering to change certain things right before the big day to better fit my budget. She also made my girls some of the most beautiful and unique bouquets I have ever seen. I really wanted them to be a little bit different than the traditional bouquet and Debbie delivered perfectly.
Corey and Abbie Conroy are also really great to work with. They are family friends, and we were thrilled to have the opportunity to have them photograph our wedding.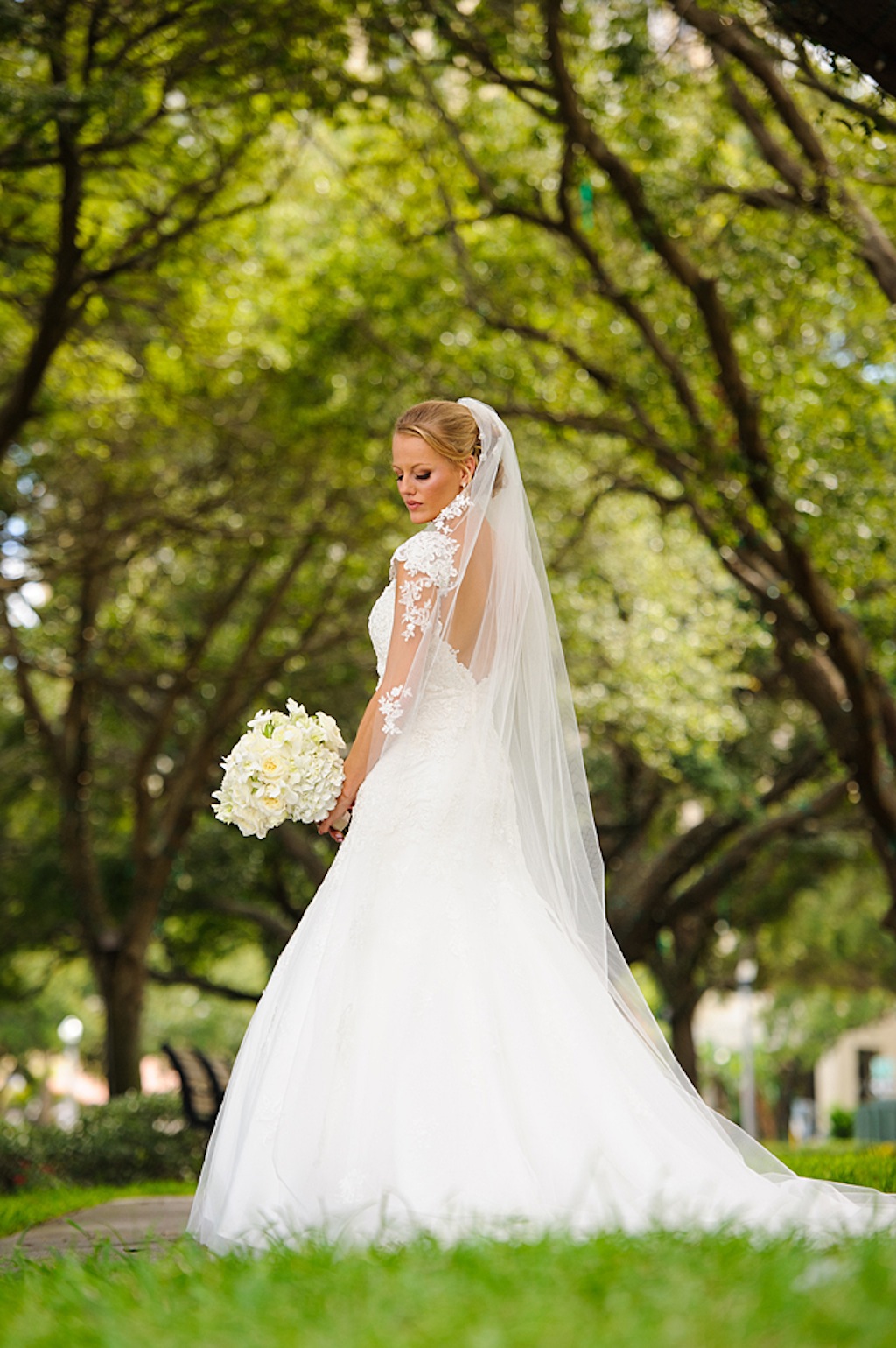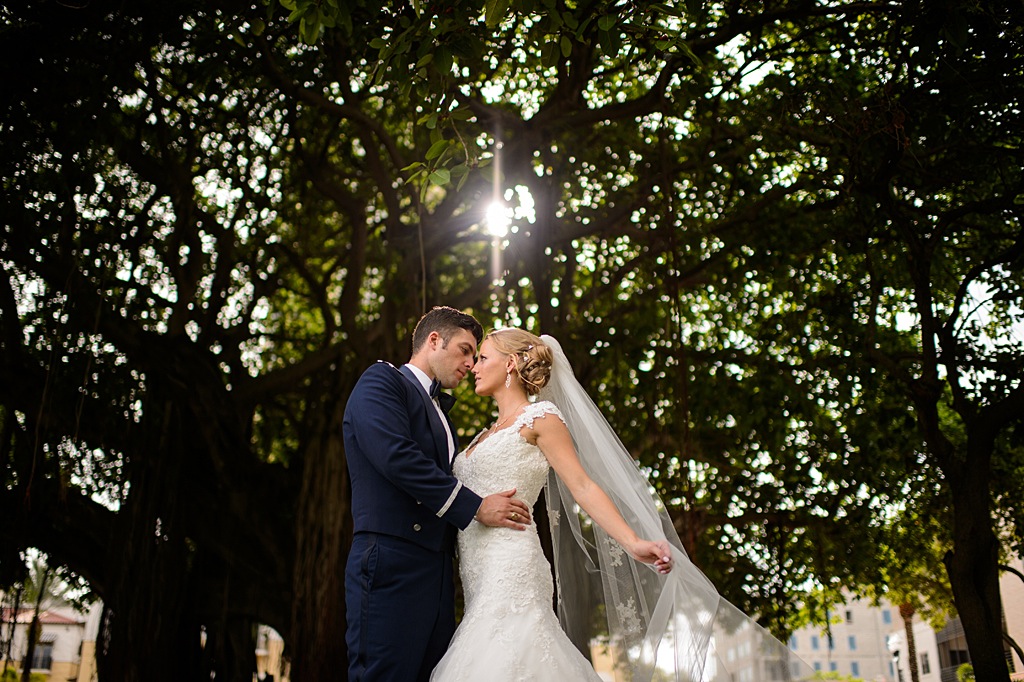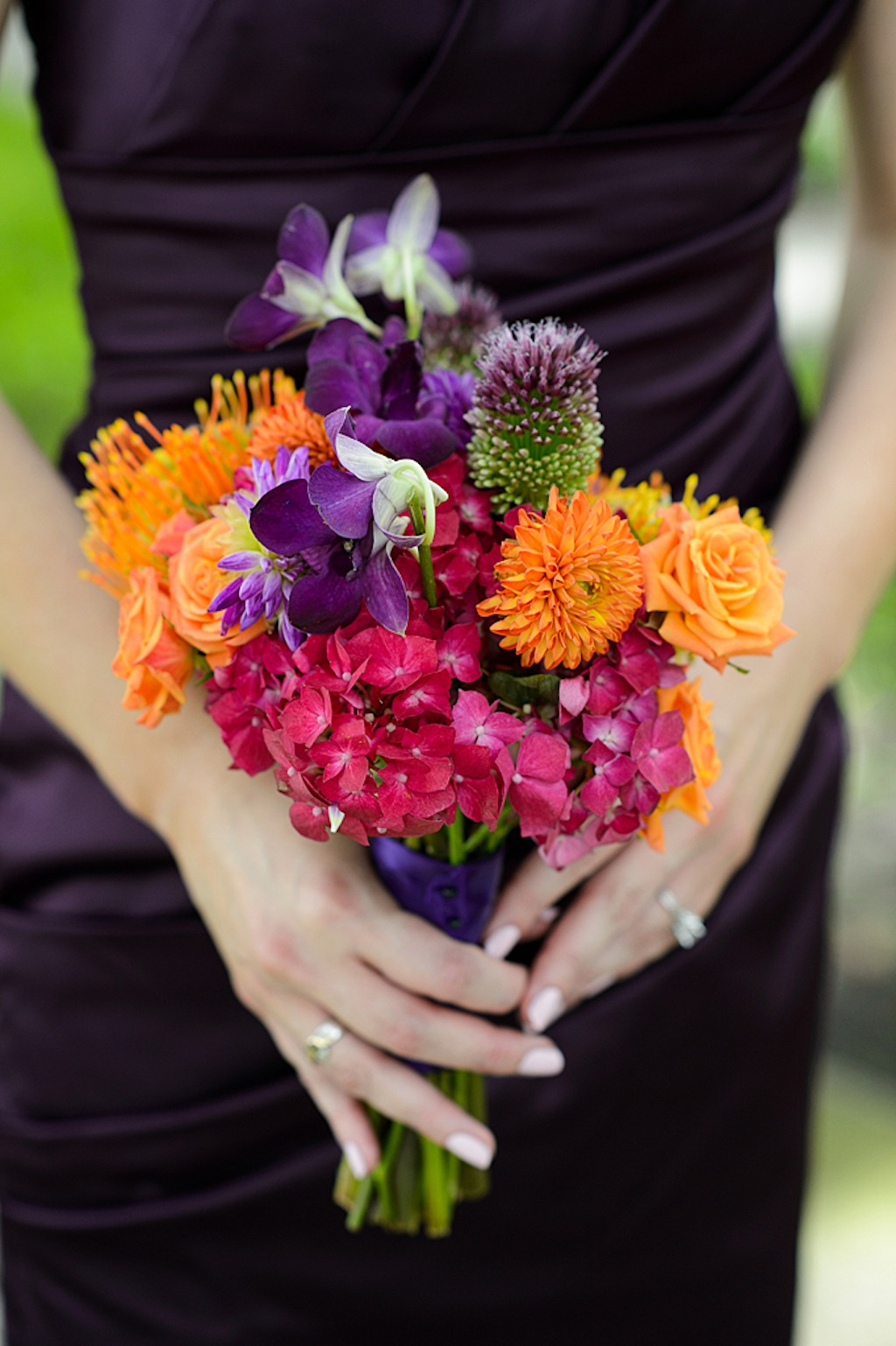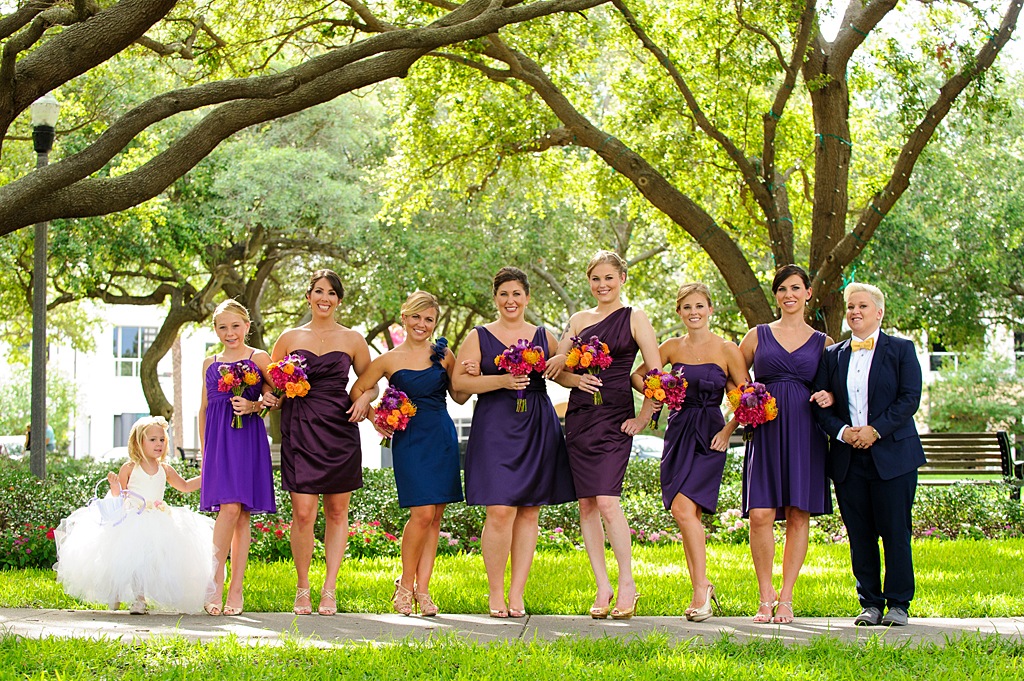 What made your wedding unique?
I would call our wedding a non-traditional military wedding. It might be one of the only military weddings in history in which one of the bridesmaids was wearing a suit. My sister and her partner were two of my bridesmaids, and I can't imagine having celebrated the day without them both by my side. Chelsey (my sister's partner) is more comfortable in a suit than a dress, so she rocked a navy suit with a yellow bowtie.
Every single guy in our wedding party is in the military, so we had all six groomsman in uniform and six additional saber bearers in uniform.
After dinner they all took off their jackets to reveal "party shirts" which is kind of an Air Force tradition. The arm sleeves and backs of the shirts are customized with fabric to reflect the personality of the guy wearing them. We had a lot of Clemson and Gator party shirts, batman, comic strips, etc.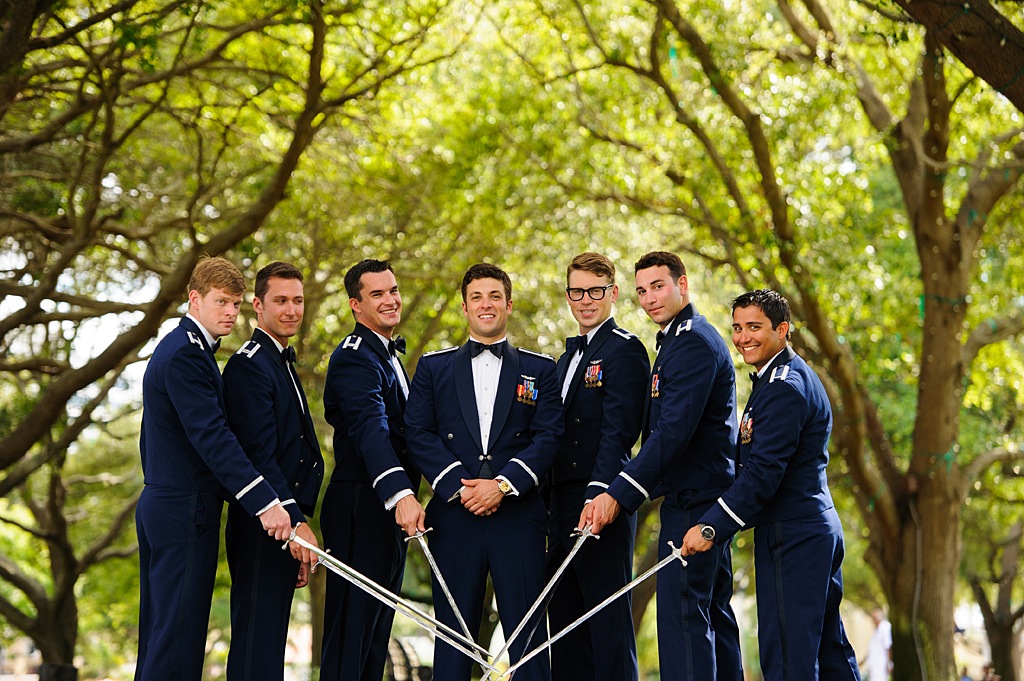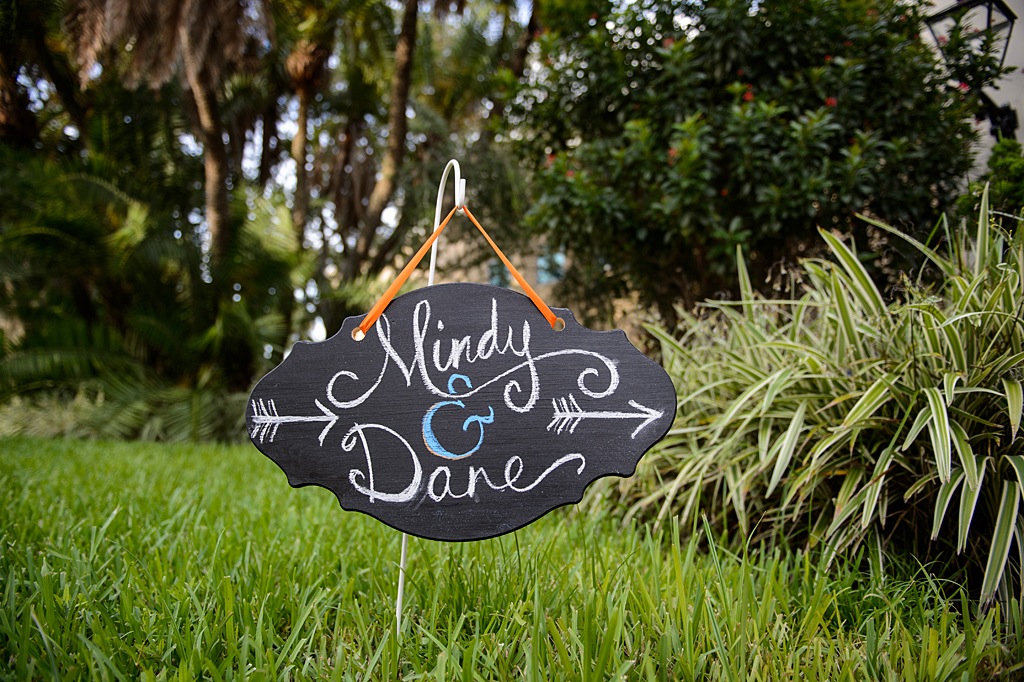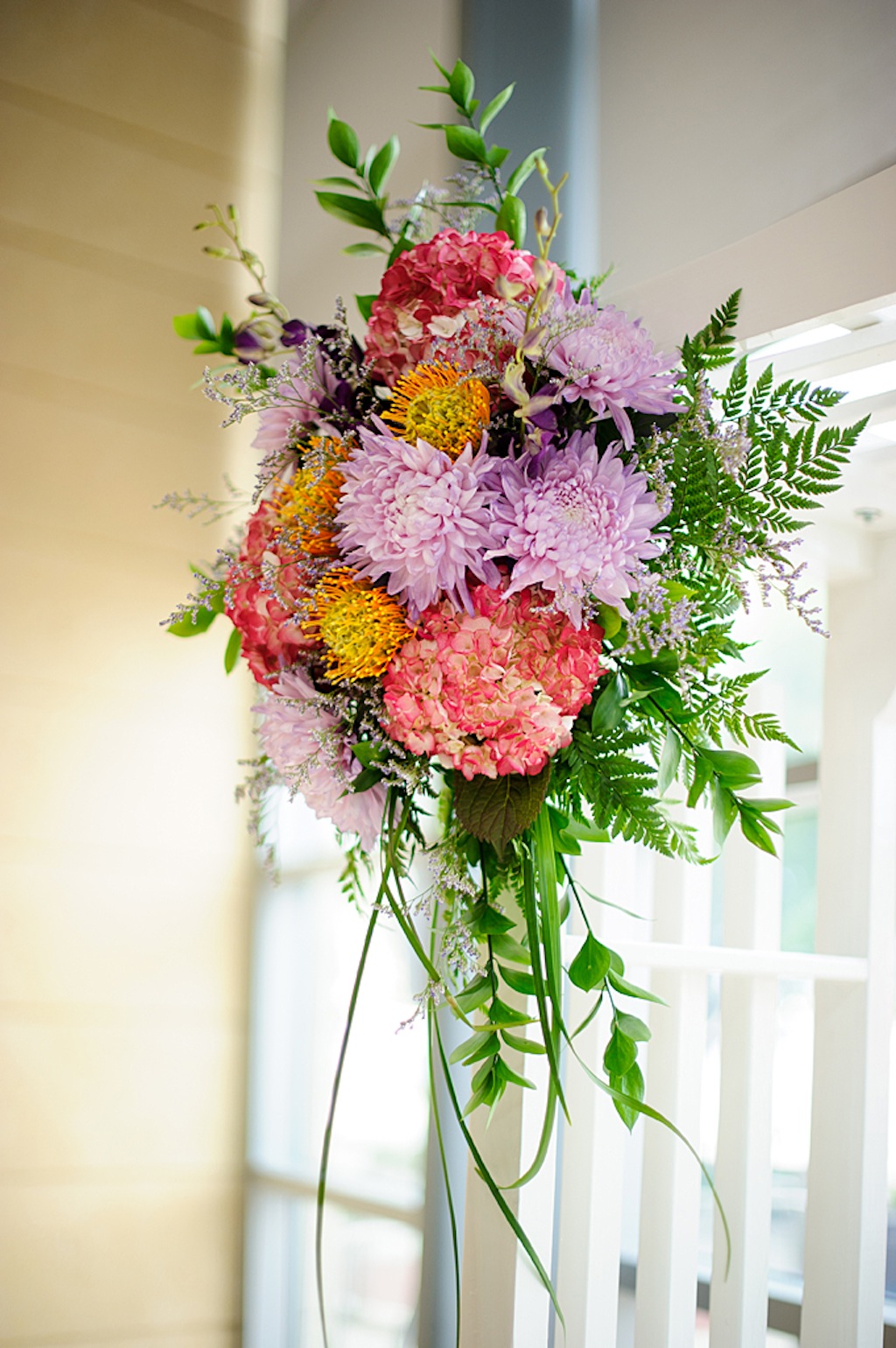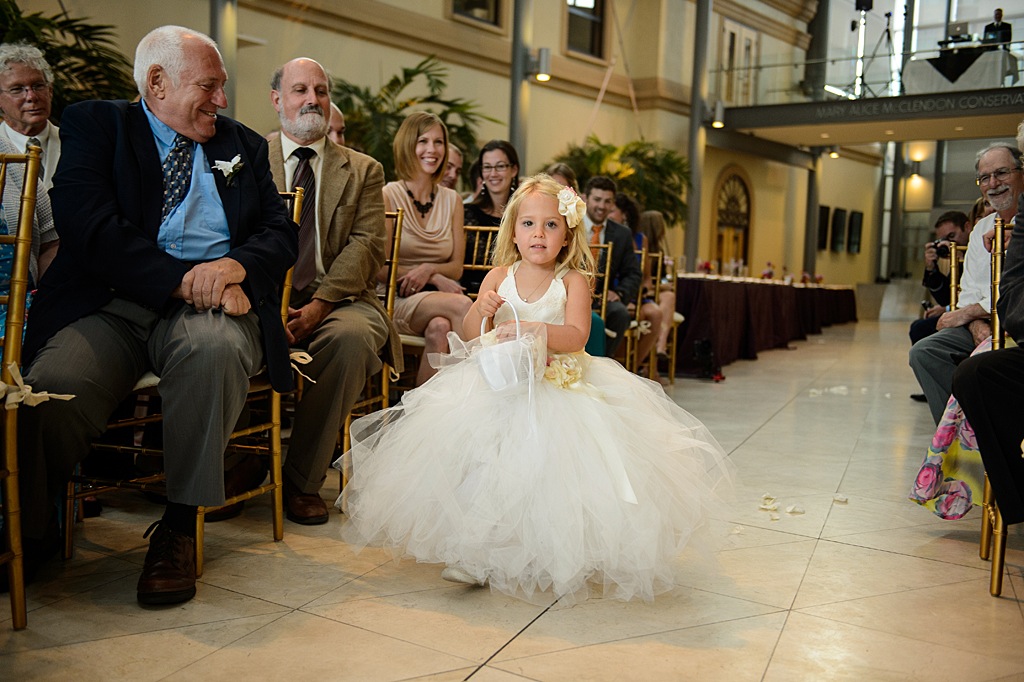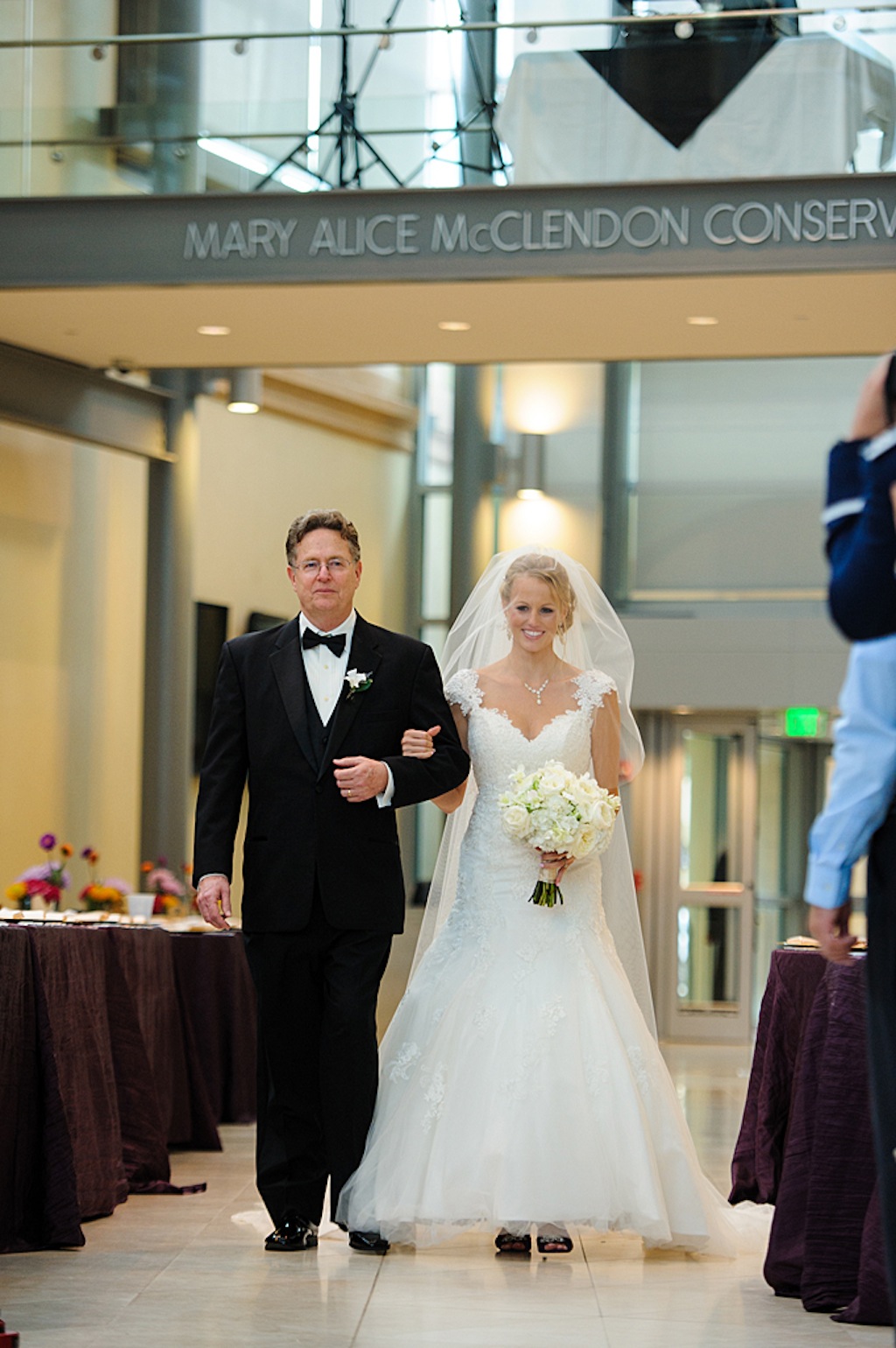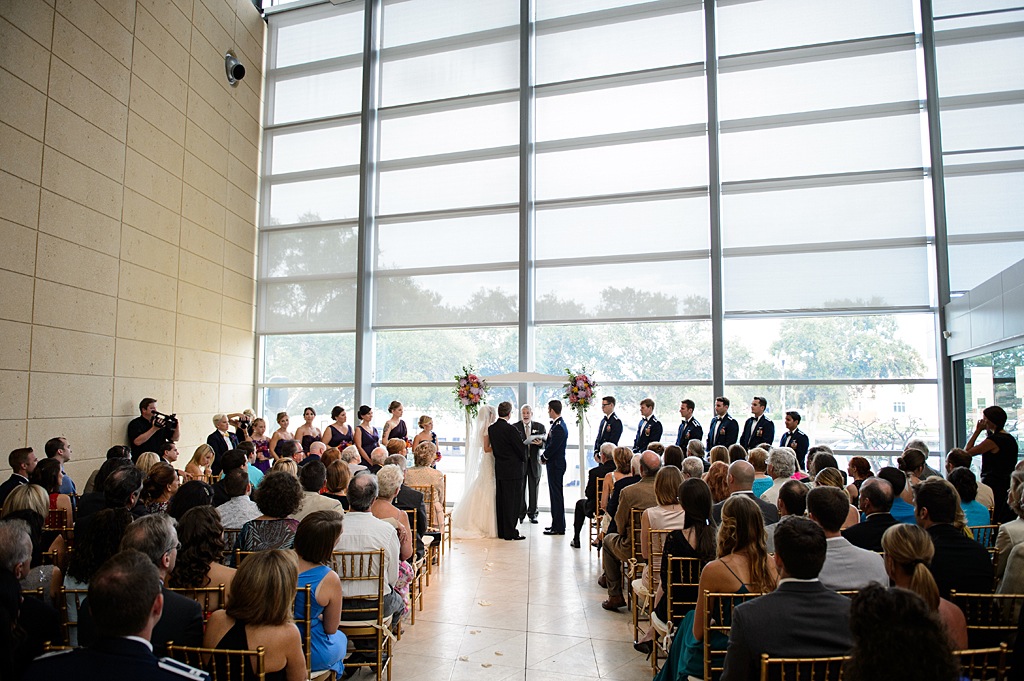 What was the deciding factor for the venue you chose?
One of the biggest deciding factors was that it was available! Because we got engaged in March and married on Aug 9, we had to work fast! My mom had gone around to look at potential venues and loved the idea of the museum. When I flew down to check it out, I couldn't have been happier to have the conservatory.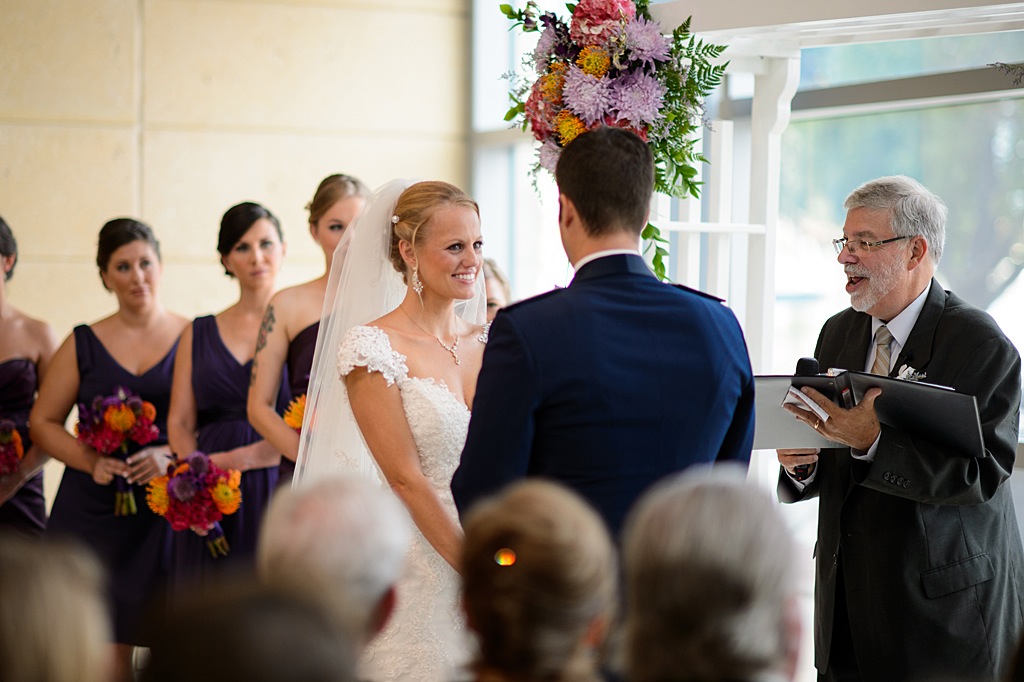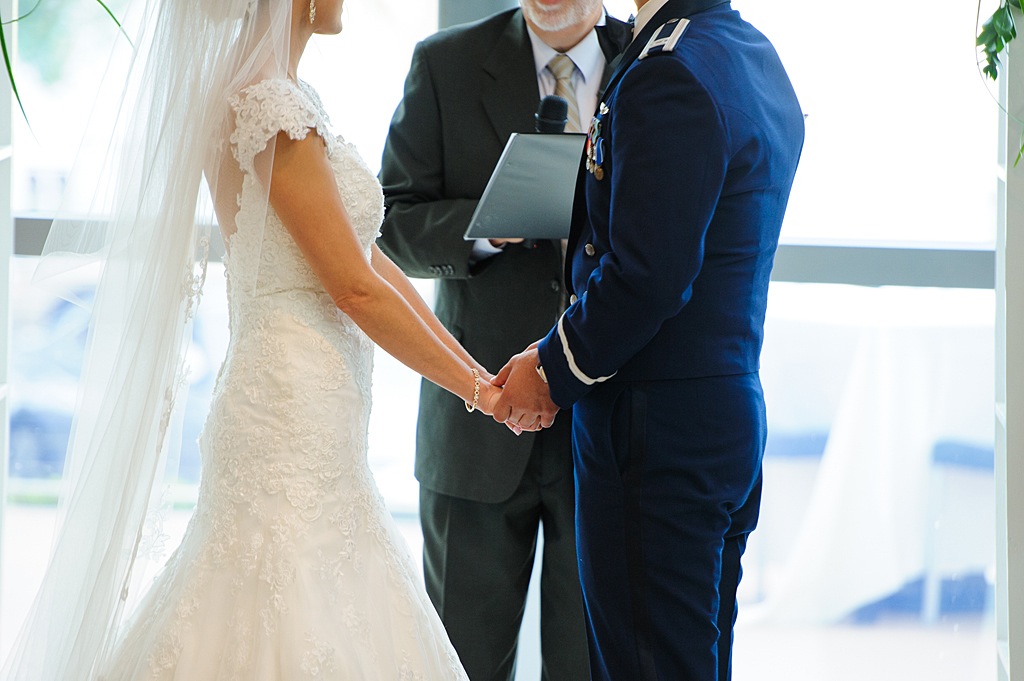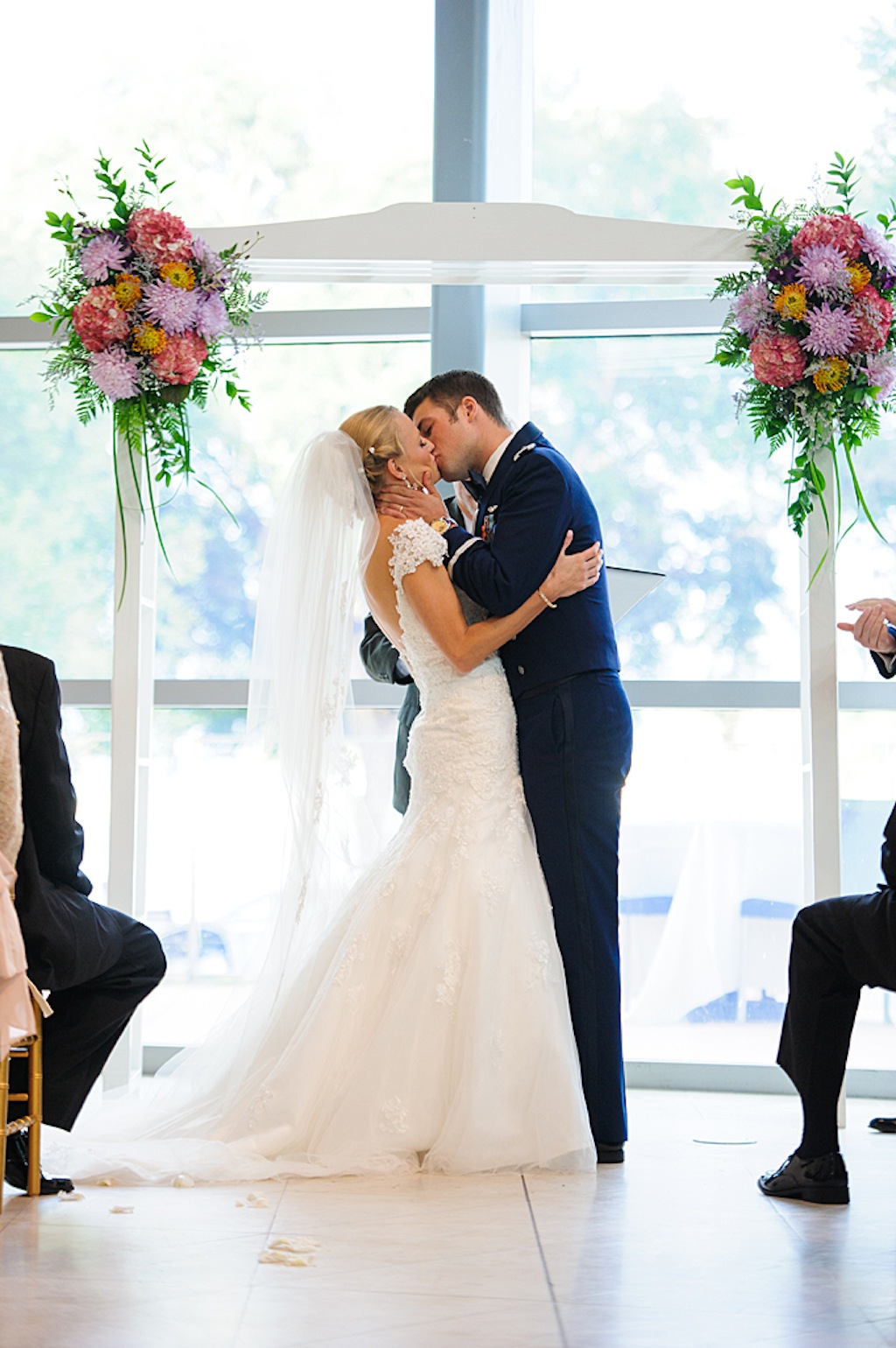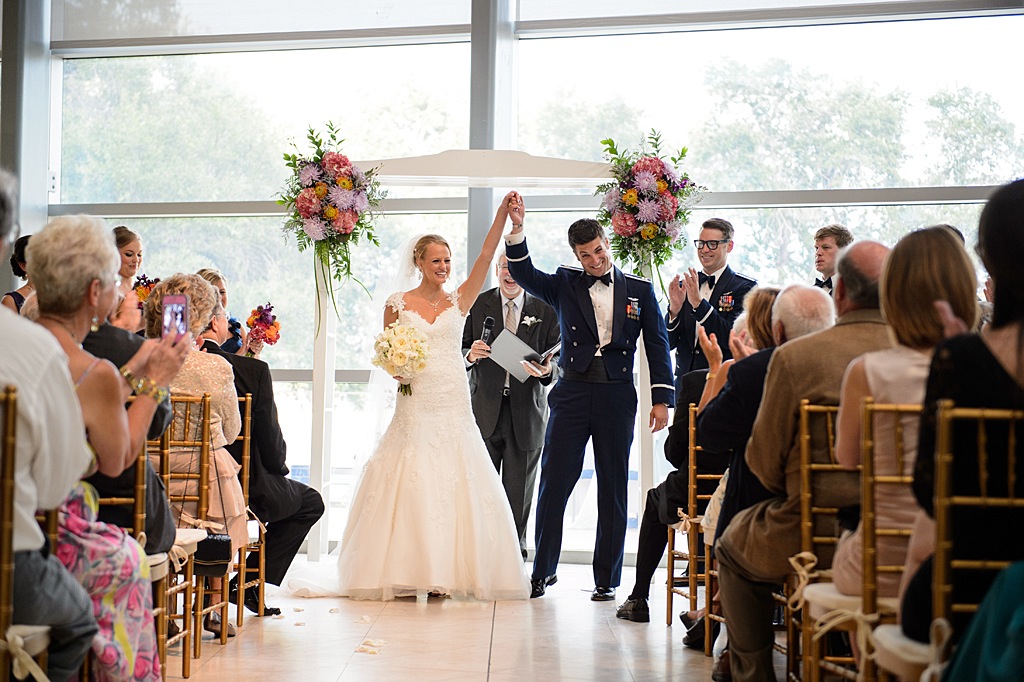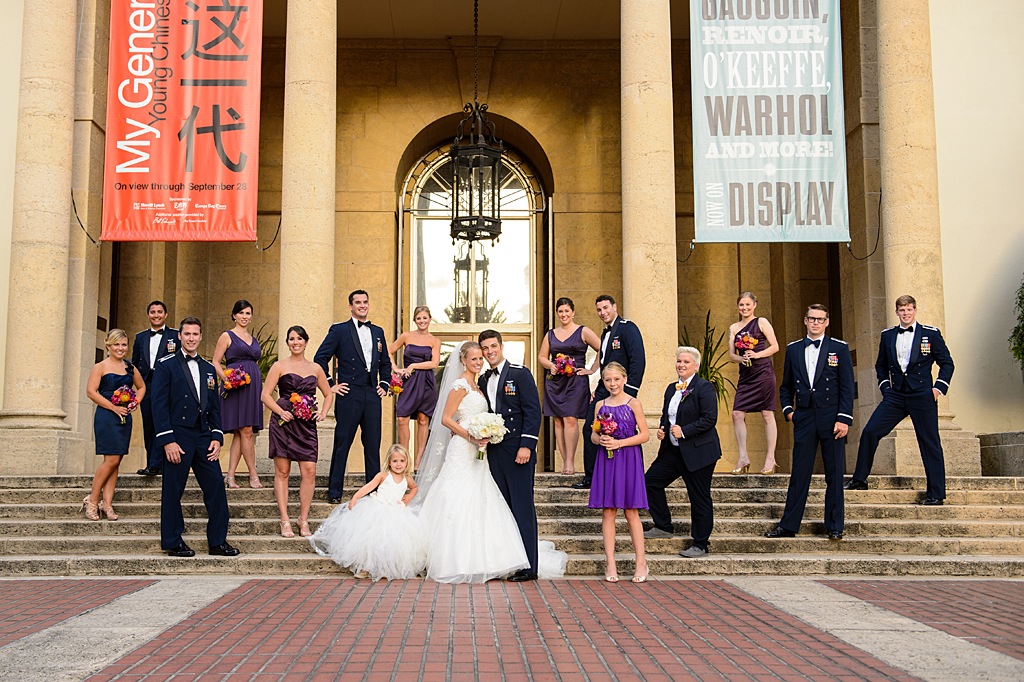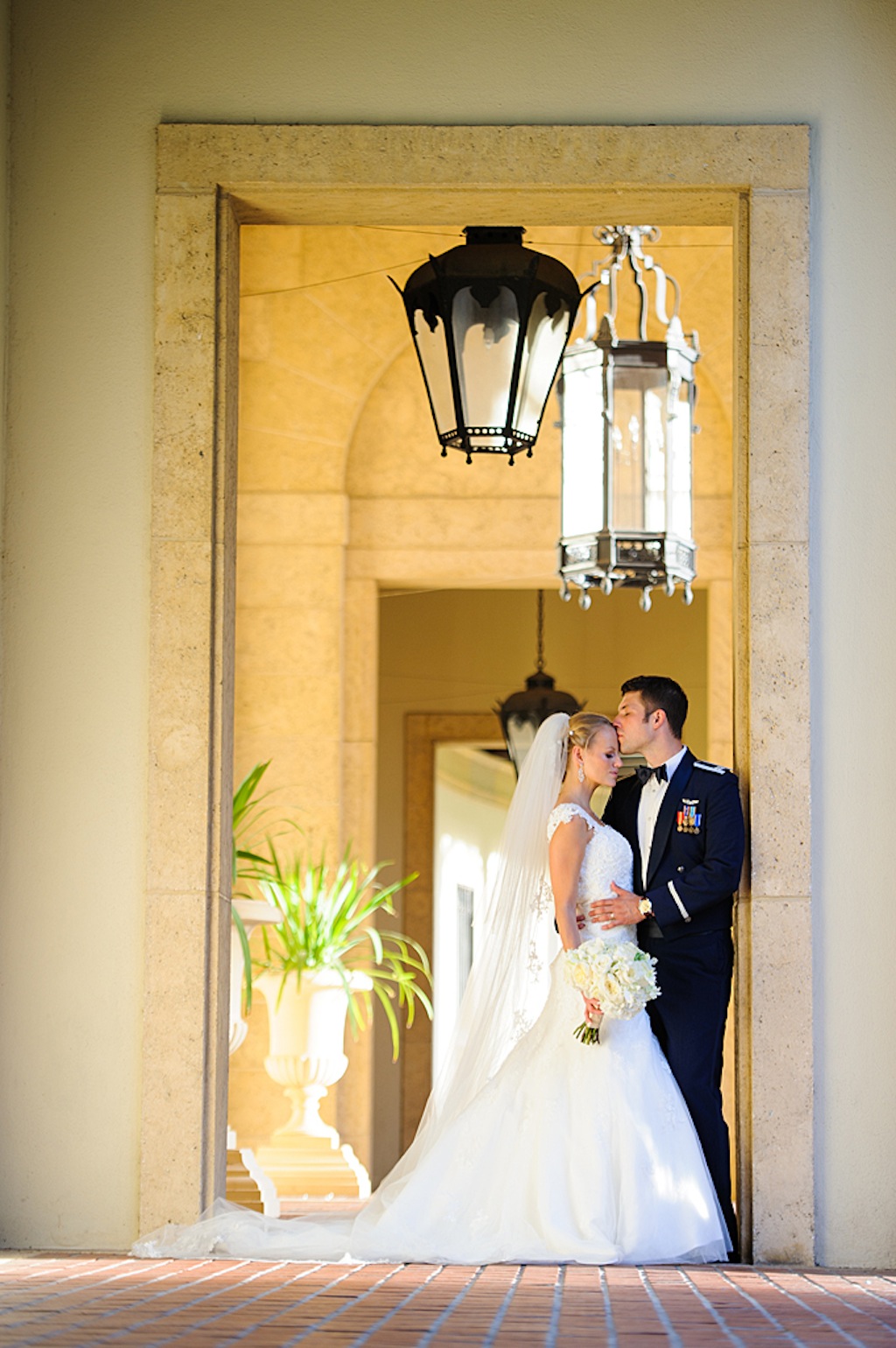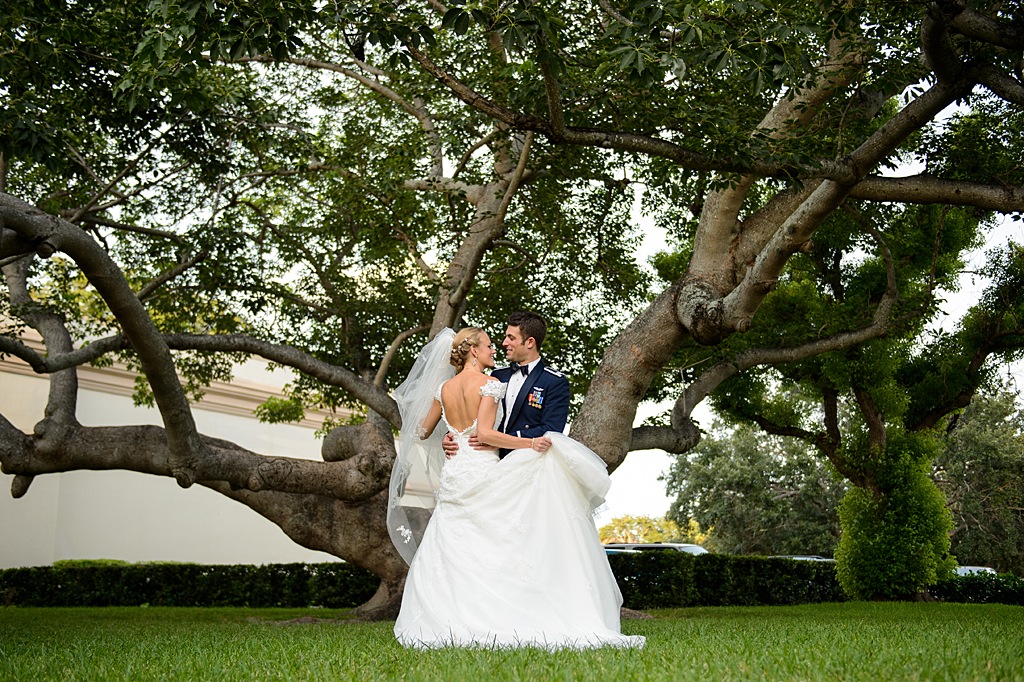 The Proposal:
The proposal came the night after we got back to Kansas (after Mindy moved from New York City). Dane still didn't have a ring, given that we'd been driving cross-country. Instead, while I was out for drinks with friends, he lit candles all over his apartment and set up a bunch of pictures from the night we met.
On one photo it said, "I want to go through every rainy day with you." That photo was propped up on a pair of new Hunter rain boots filled with lilies.
The second said, "I want to see the world with you." That photo was placed on top of a new set of luggage.
Another one said, "But more than anything in the world…" and when I turned around, he was down on a knee with the last photo, which read, "I want to spend the rest of my life loving you."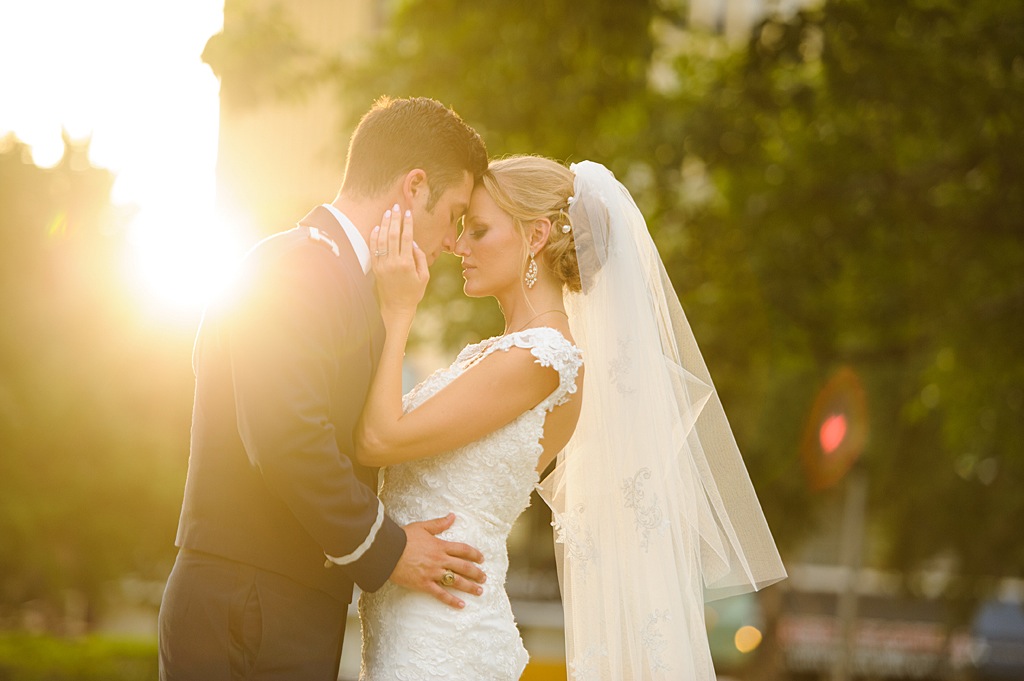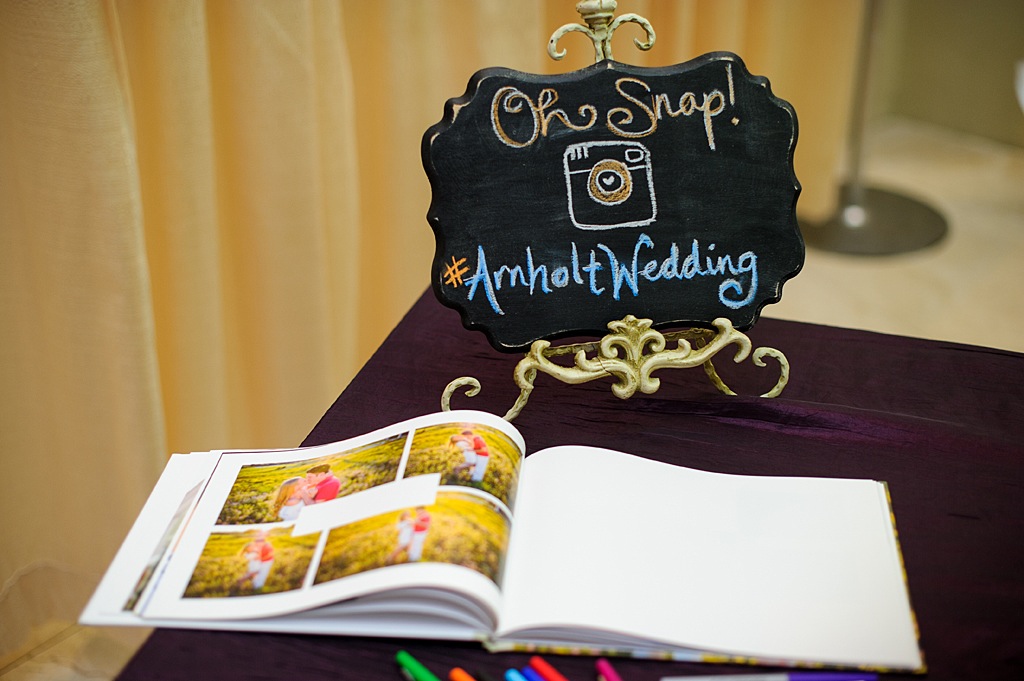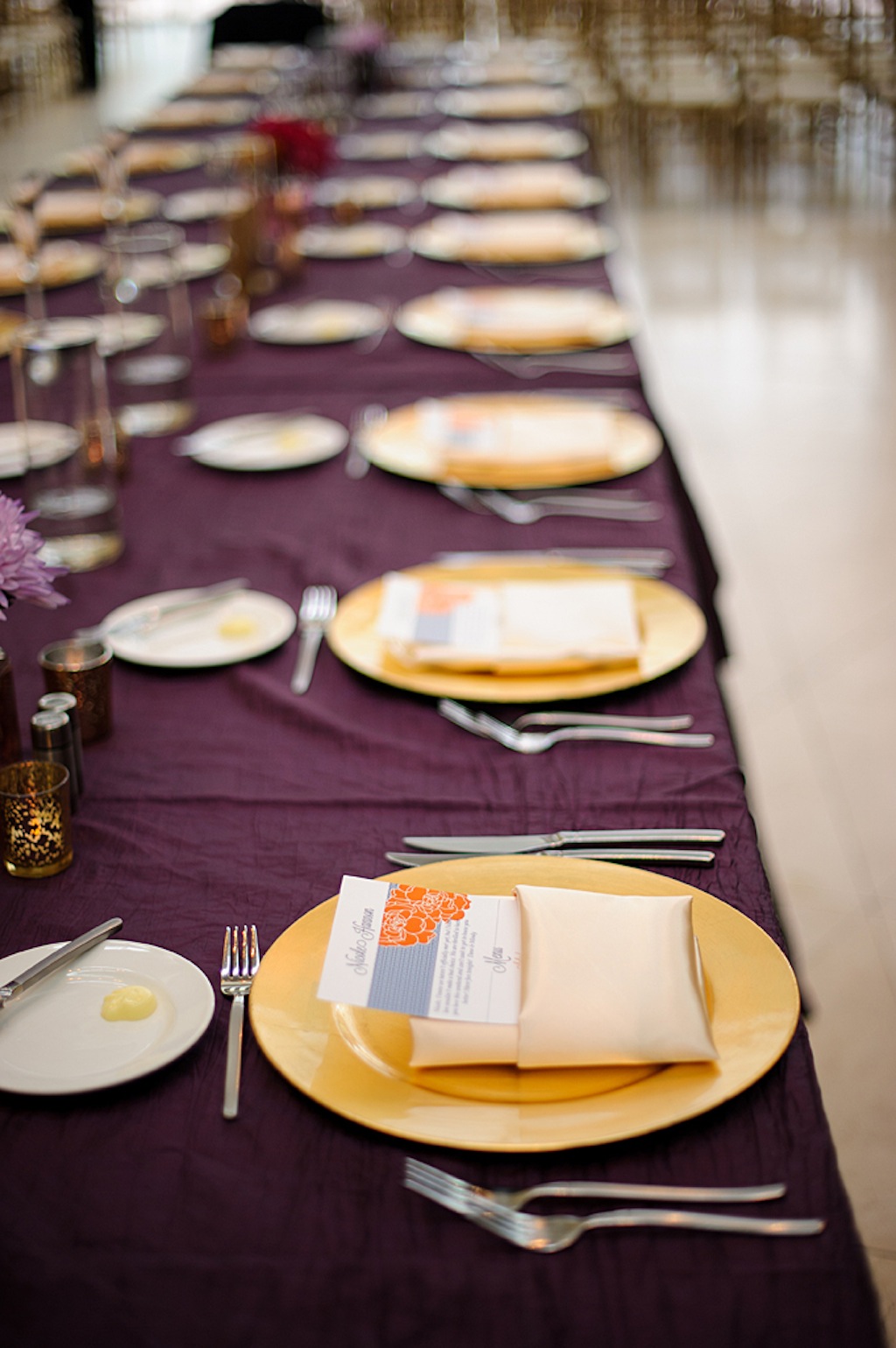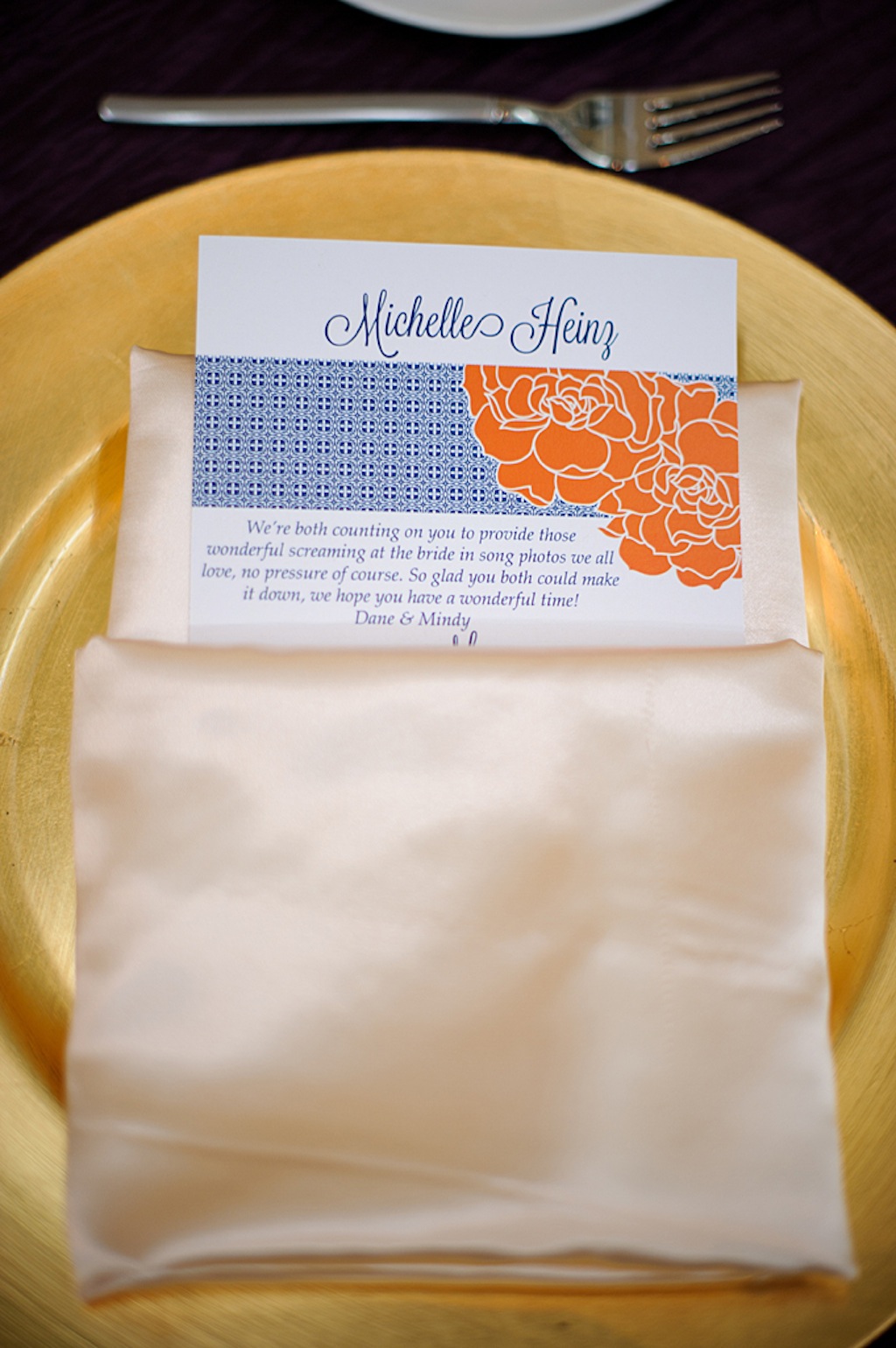 How would you describe your wedding theme? What made you choose it?
Our theme was just fun. It started based on our mutual love of the color orange. He went to Clemson, and I went to University of Florida, so both of our schools were orange.
We incorporated some purple for him and went with navy rather than bright blue for me. We just wanted the whole thing to feel fun. Not stuffy or overly formal, but personal and quirky.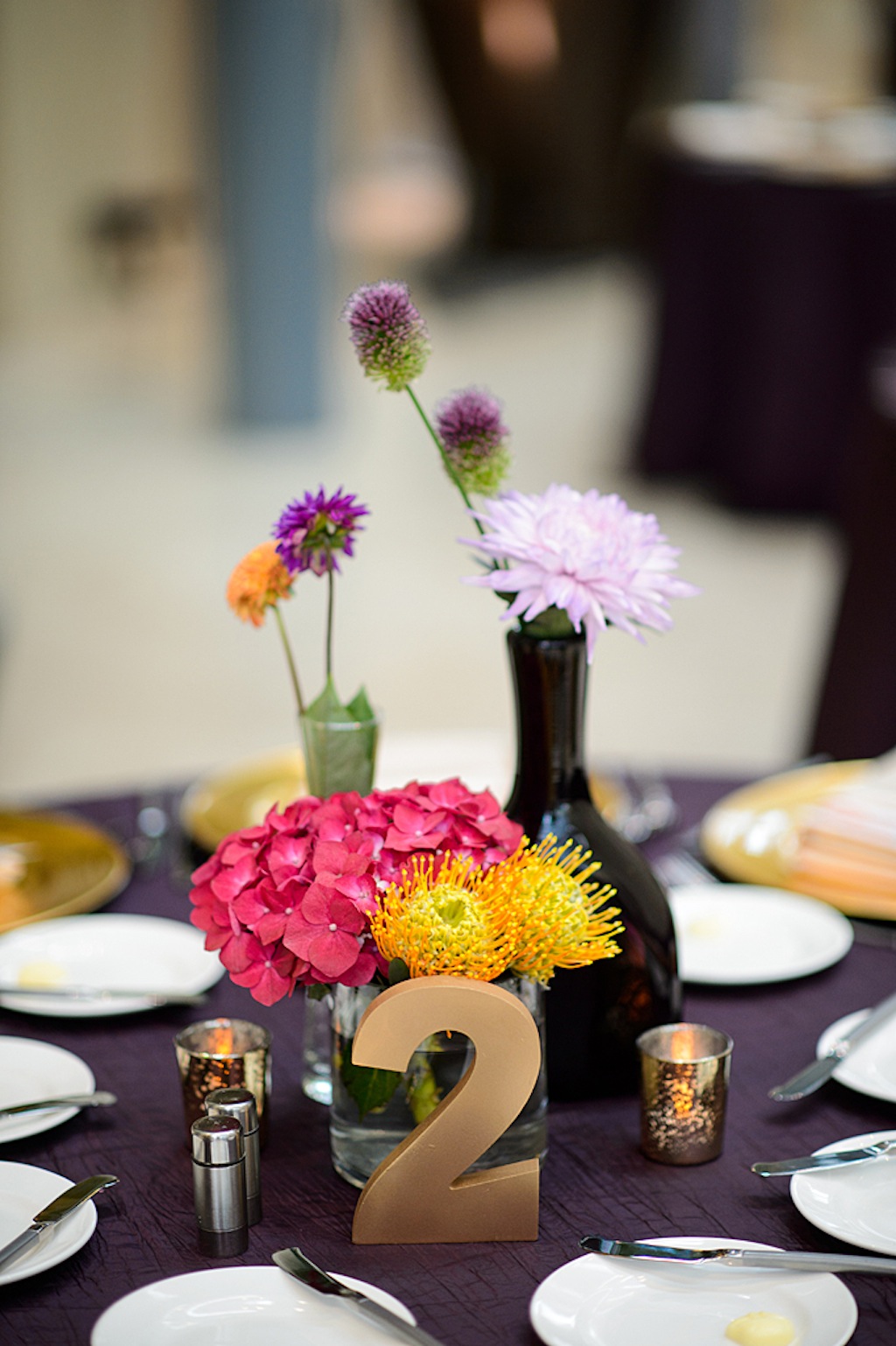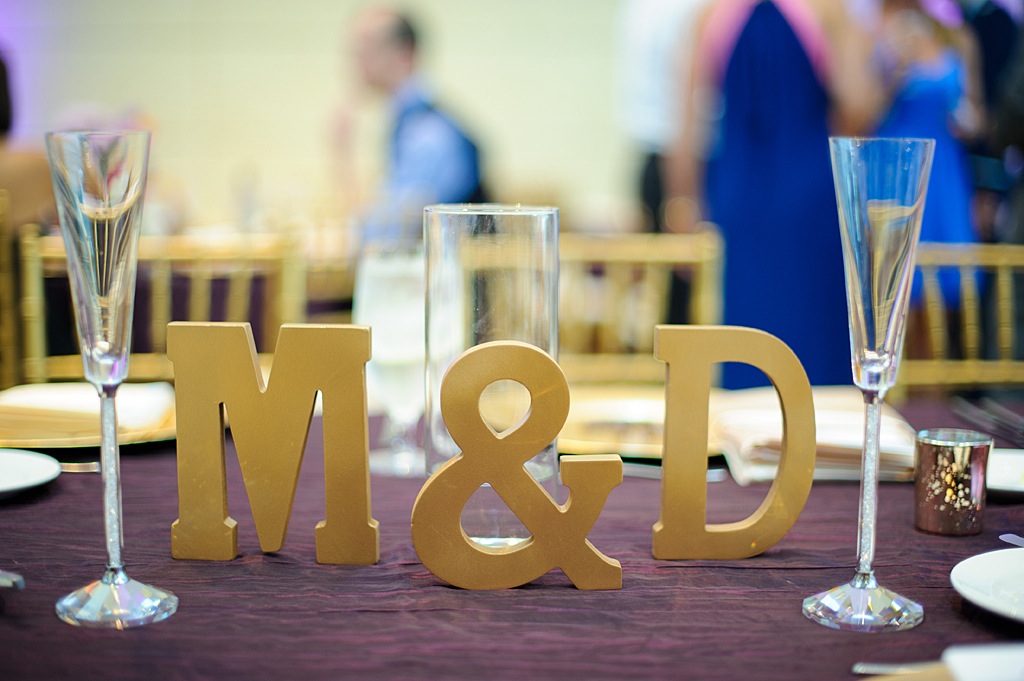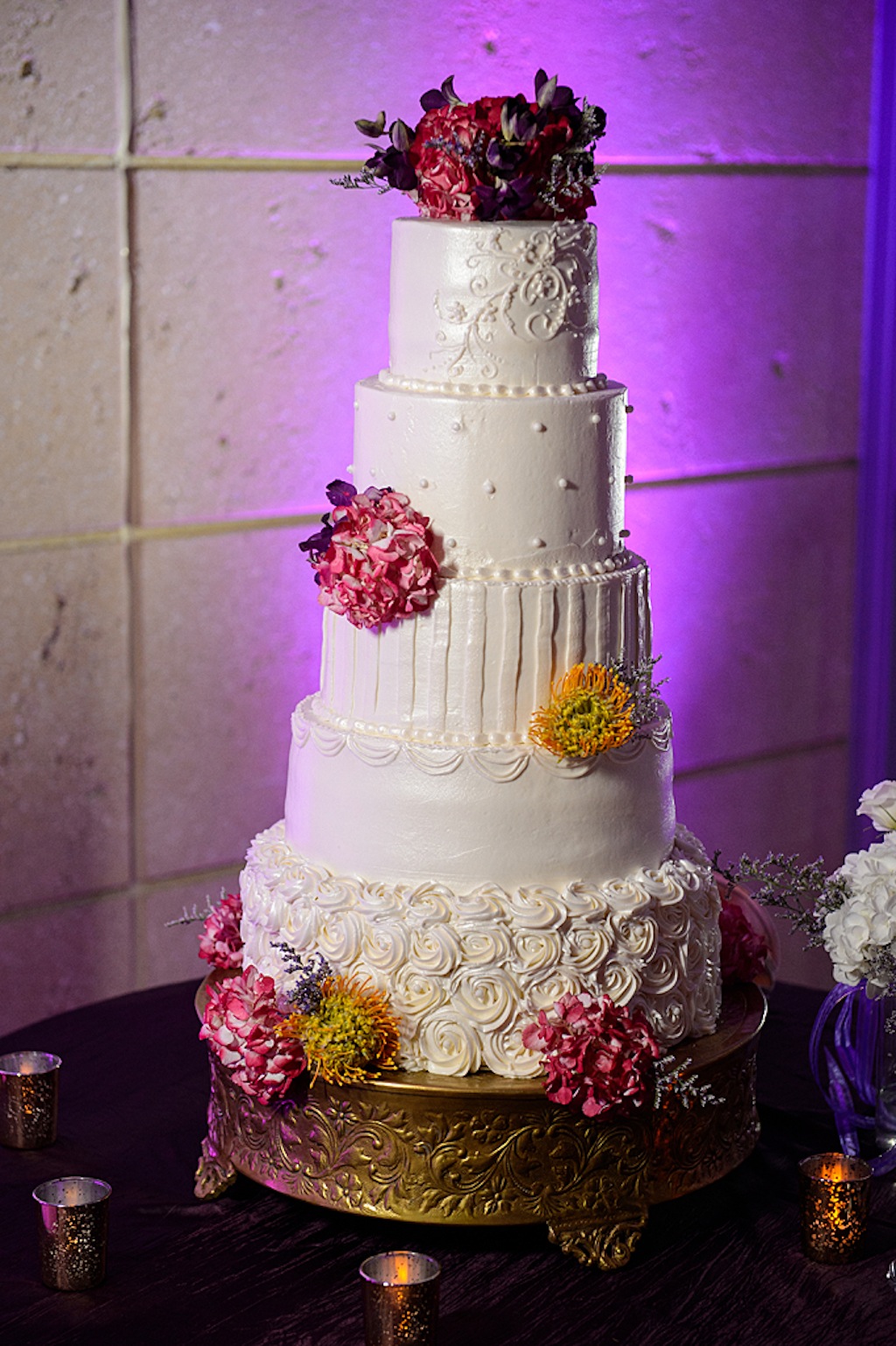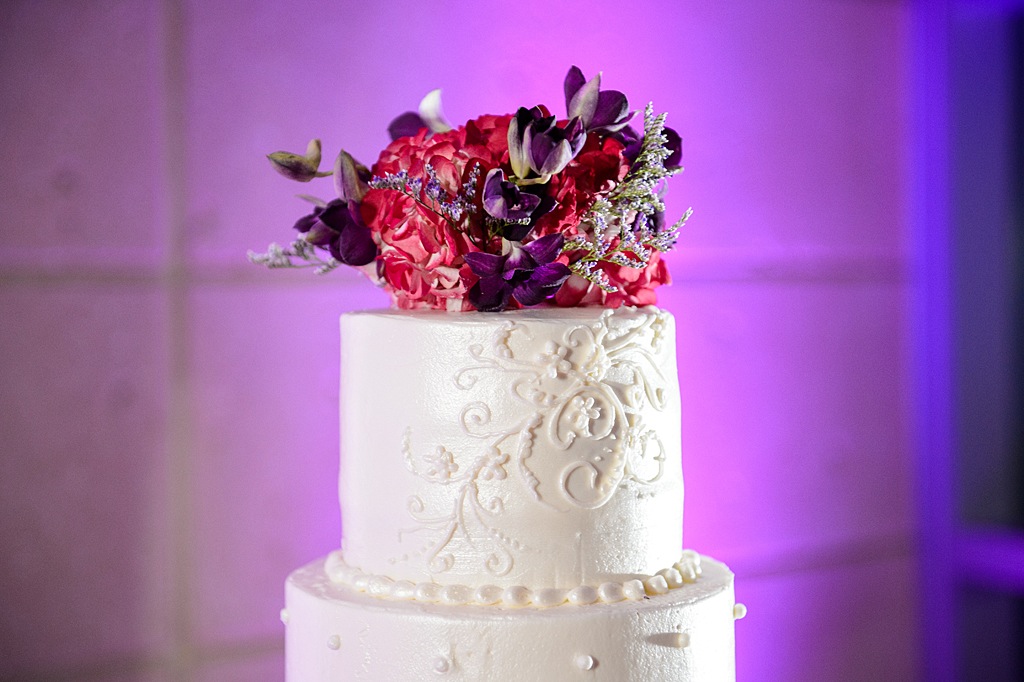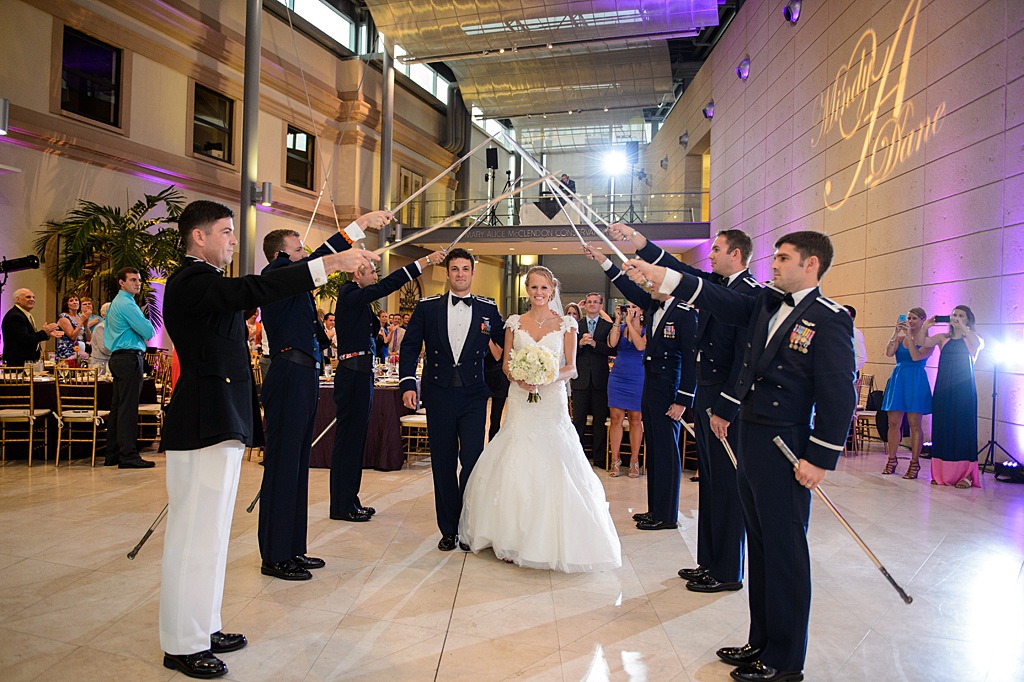 What were your most memorable moments?
Our first dance and the father/daughter dance were two of my most memorable moments.
Other than that I would say that all of the best moments were kind of behind-the-scenes. Our first look was the most personal moment of the day for us. I'm so glad we have pictures to capture the emotion.
I loved walking through the saber arch and having his military family play such an important role in the day.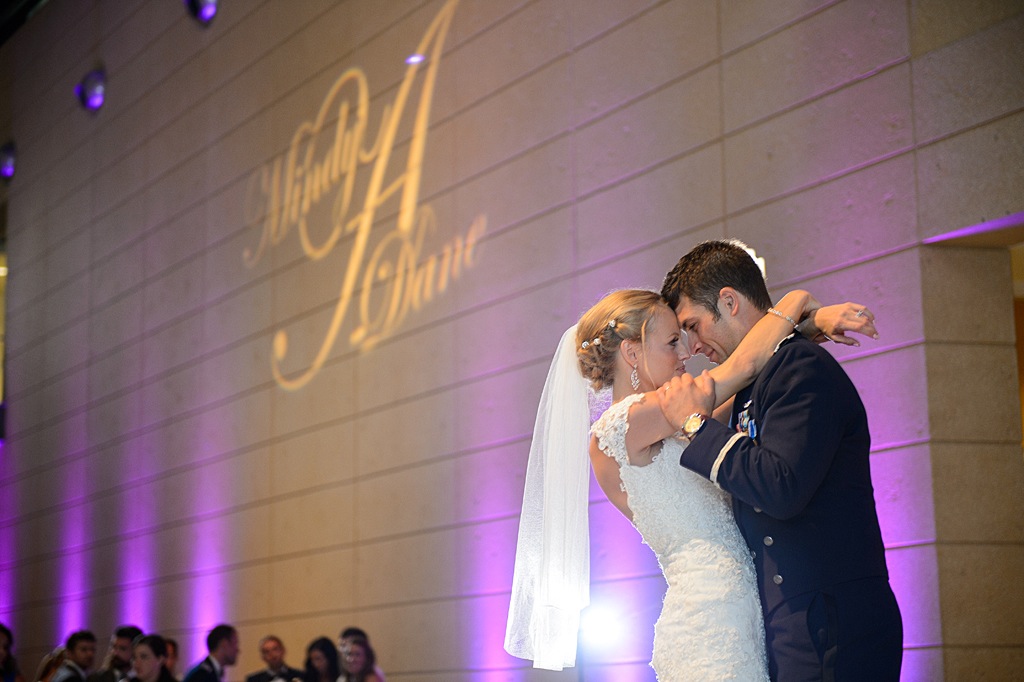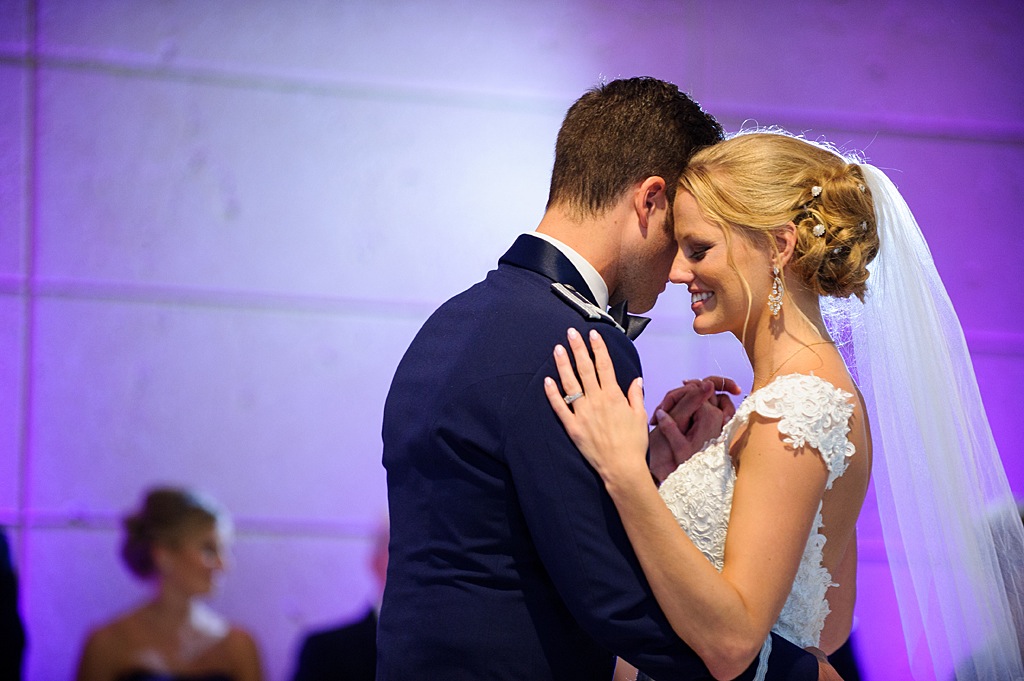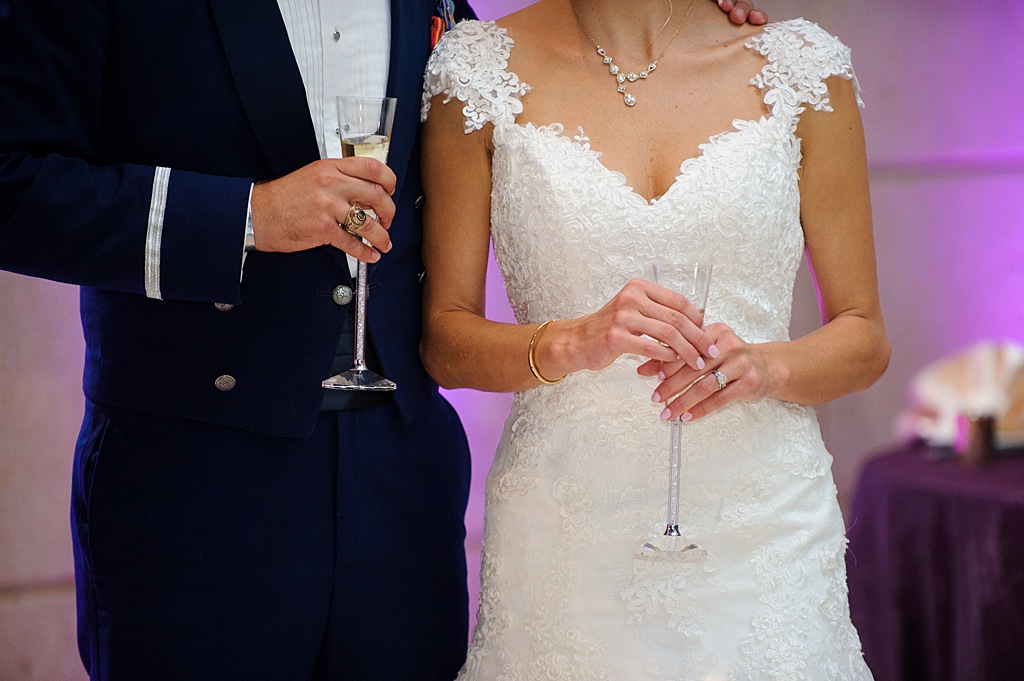 Why did you hire a wedding planner?
Initially we were on the fence about whether or not we needed one, but hiring a wedding planner is one of the best decisions I made! I was  on the other side of the country for parts of our engagement, and you can only ask your mom and maid of honor to do so much!
Not to mention, the more I thought about my wedding day, the more I realized you really do need to have someone there who isn't a part of the wedding, but knows exactly how to make it all go smoothly.
Lisa [of Exquisite Events] is amazing! She made me feel like I was the single most important thing in her world from the moment we hired her until after the wedding. She was constantly coming up with creative solutions, was willing to meet with me whenever I wanted to brainstorm and worked with all of my vendors (especially the week leading up to the wedding), so that I could focus on the rest of it.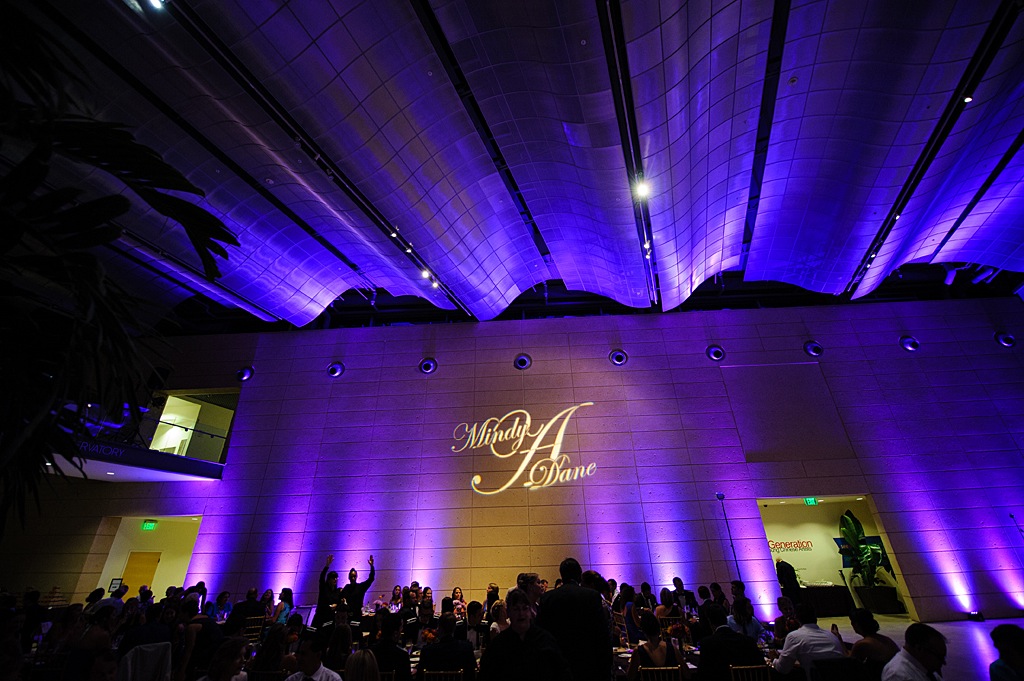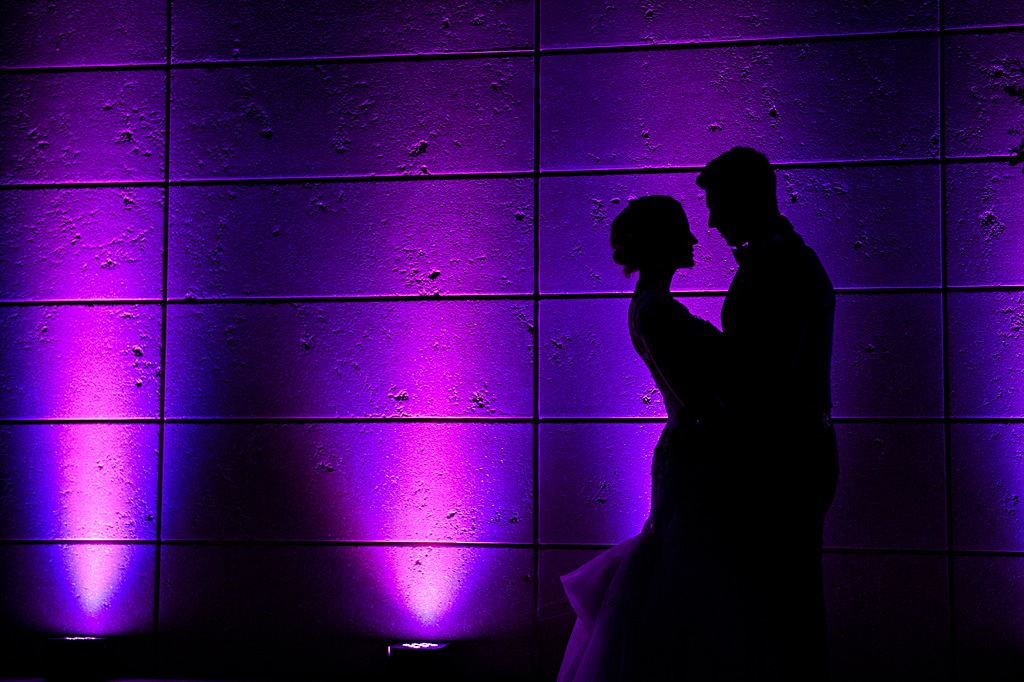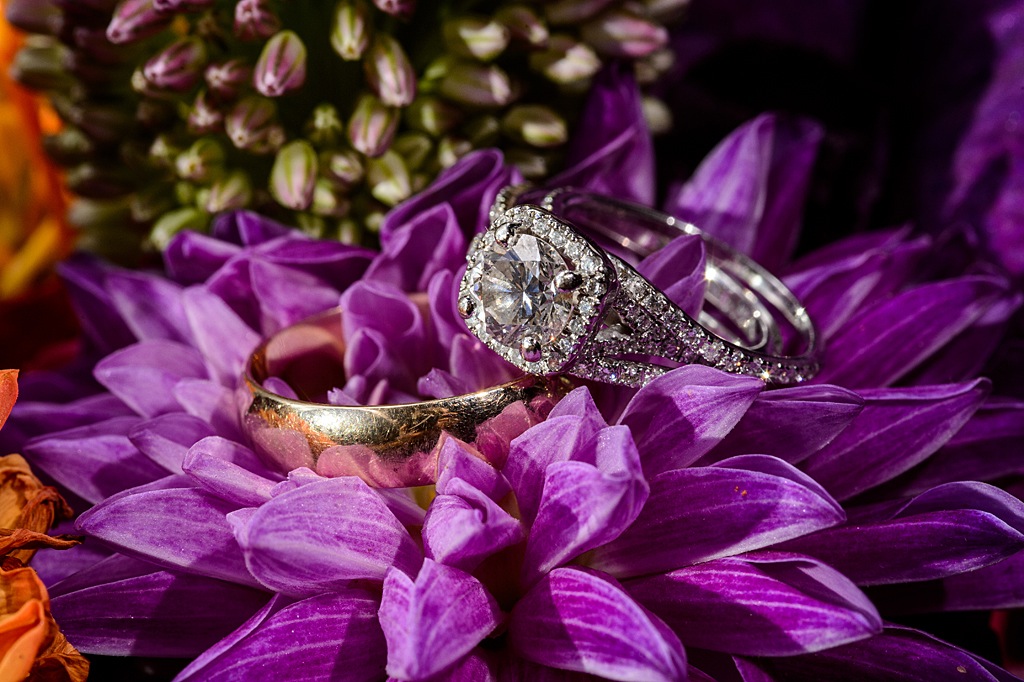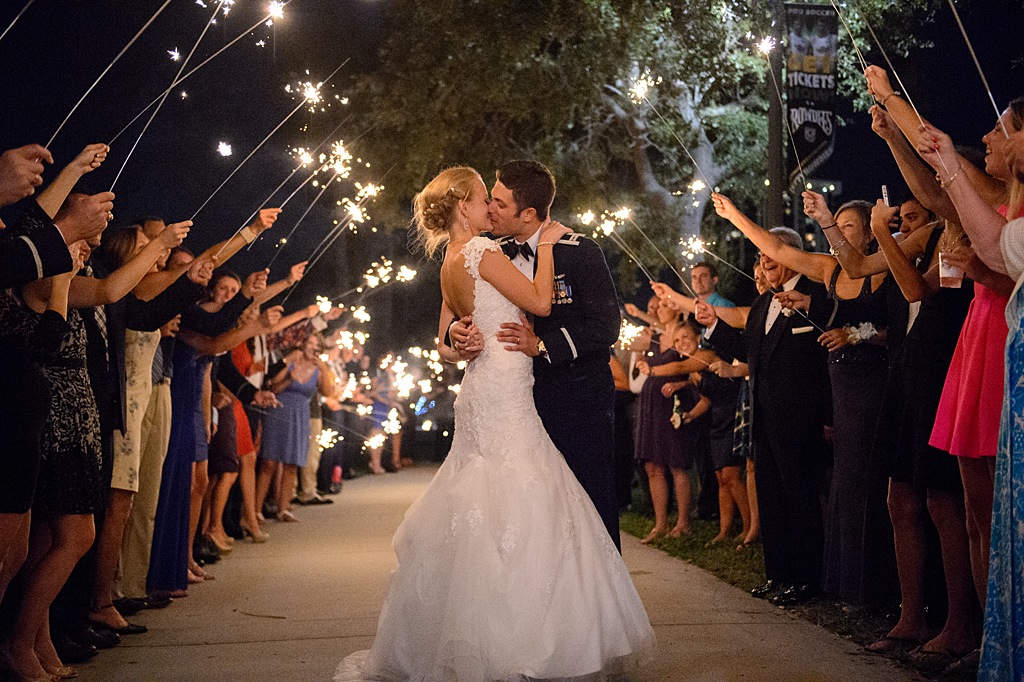 What advice would you give to other Tampa Bay Brides?
The day goes by so fast and the pictures are the only thing you really have left at the end of it. I can't tell you how glad I am that one of the biggest pieces of my budget went to having a photographer and videographer.
There were so many details on the actual wedding day that I would have missed, and I am so grateful that I can go back and look through them all now!
Venue: Museum of Fine Arts, St. Petersburg
Photographer: Corey Conroy Photography
Videographer: Trinity Wedding Cinema
Planner: Exquisite Events
Florist: Brides Bouquet
Caterer: Olympia Catering
Cake: Olympia Catering
Cupcakes: MMMDelicious Cupcakes
DJ: Grant Hemond & Associates – Jason Talley *Preferred Marry Me Tampa Bay Vendor
Officiant: Ellis Vaughan (Bride's Godfather)
Invitations: Bride DIY
Wedding Dress: Alfred Angelo