Ordering wedding stationery can seem like an overwhelming task. In the wedding stationery world, there is a growing list of options when it comes to what is offered. Here is a quick guide to the variety of invitation and stationery printing options.
Digital
Digital printing is about 90% of our business today. This is a flat method of printing on gorgeous 130lb cardstock. This is the most economical option when it comes to wedding invitations and stationery. Digital printing also boasts the quickest turnaround time for printed invitations at 3-4 weeks. Save the Date orders can sometimes even be done in 2-3 weeks! The best thing about digital printing is you don't have to compromise color or design because the printing capabilities are endless. You may order in quantities of 10 starting at 25 which is another flexible thing about choosing digital printing. Average Cost: $500-$1,200 based on 100 invitation sets
Gold Hot Foil
Hot foil printing is a relatively new and increasingly popular option for wedding stationery. This method provides a gold metallic text or design option at a relatively low additional cost. It gives very similar results to a traditional foiling process without the need for a personalized foil stamp. It is printed on a slightly different cardstock, but does not compromise style one bit! This lowers the cost dramatically and helps to speed up the timeline. Hot foil stationery has a 3-4 week turnaround time. Average Cost: $500-$1,200 based on 100 invitation sets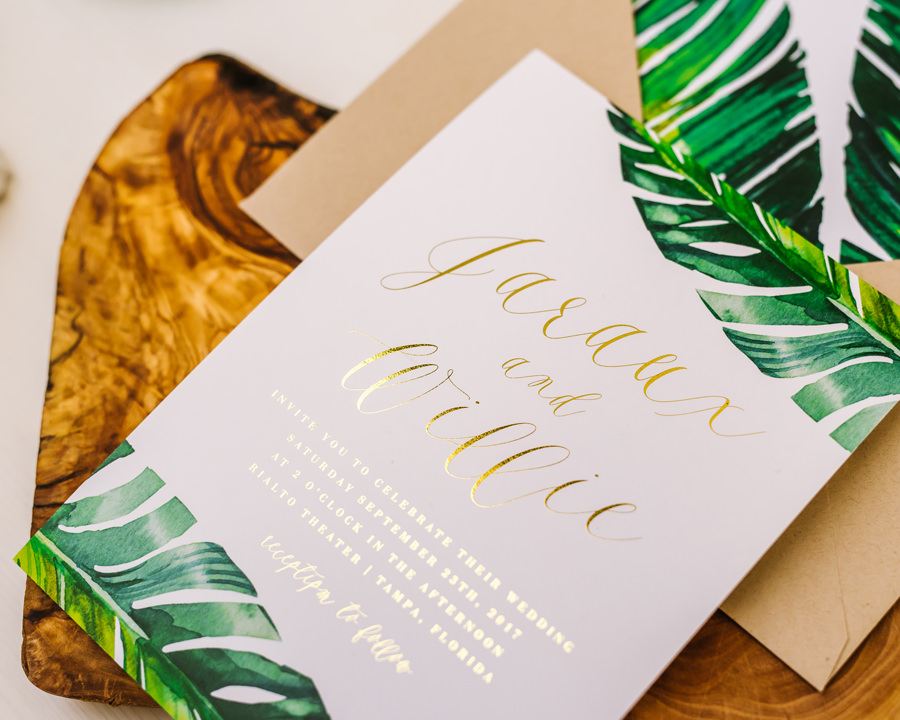 Traditional Foil
Foil printing is a very labor intensive process using a personalized plate, heat and pressure. It was once reserved only for book covers! Now with increasingly good technology, a foil plate can be created for your personalized wedding stationery. This is a stunning option that is sure to leave an impression! Foil printing comes in a variety of color options featuring many shades of gold, rose gold and copper, so it can fit any style of wedding. This method does cost considerably more due to its personalized nature and increases the timeline to 8 weeks. This process also requires a minimum order of 50 invitations and can be increased in increments of 25. Average Cost: $800-$2,o00 based on 100 invitation sets
Letterpress
Letterpress wedding invitations are no doubt, one of the most beautiful and timeless options. This format is similar to foil in the way that it is a manual and very time-consuming process. Letterpress invitations require a personalized plate similar to foil and because of that, can be quite costly. This process also requires a minimum of 8 weeks and can only be ordered in quantities of 25 starting at 50. Because of this, it is a less flexible option. Make sure to contact us six months in advance when ordering letterpress invitations. Average Cost: $800-$2000 based on 100 invitation sets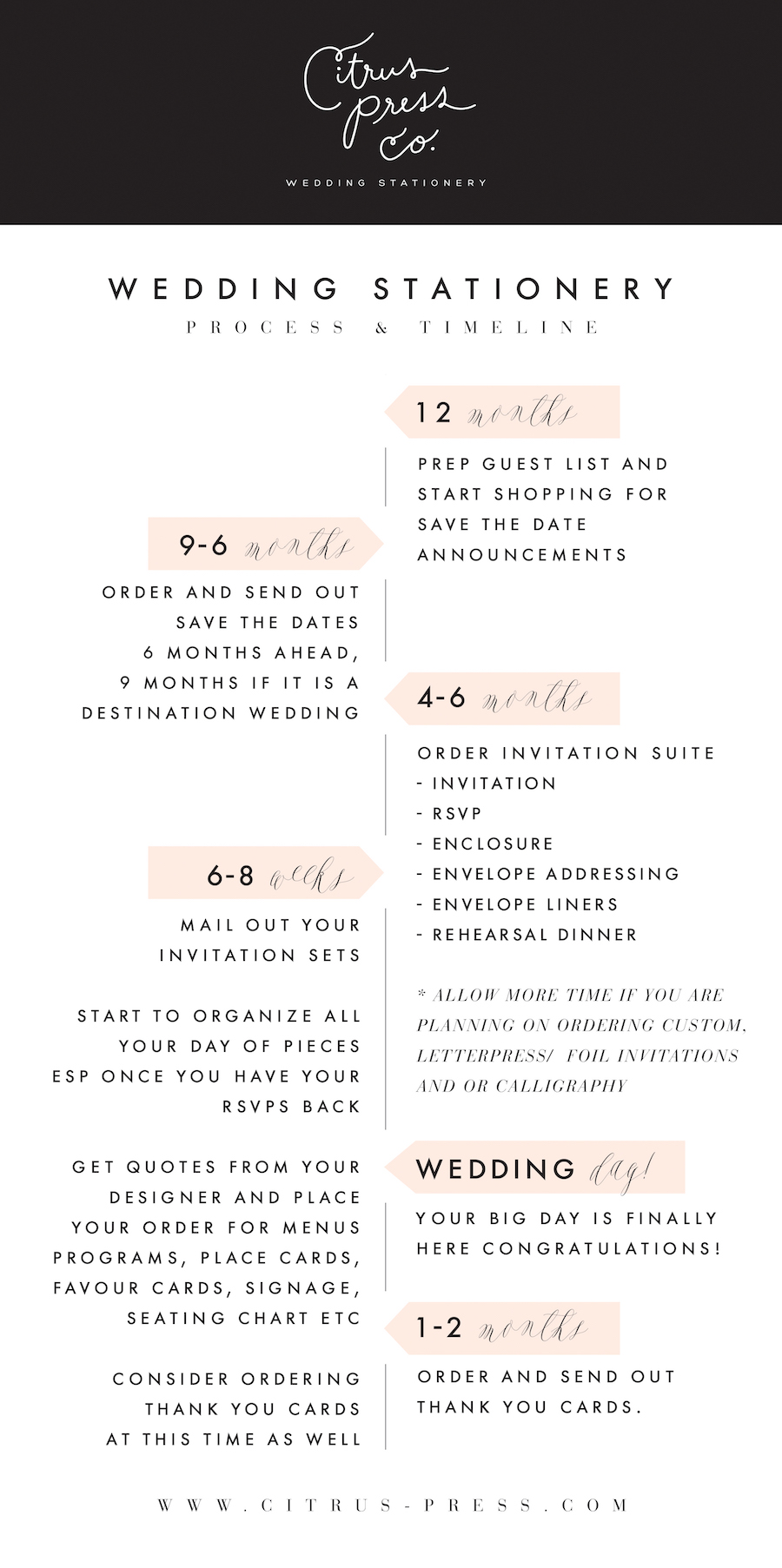 Helpful Hints
If you follow these suggestions, we have no doubt you will have a hassle free and enjoyable ordering experience!
Make sure that most of your wedding details ironed out before ordering wedding stationery.
It is also important to decide in advance what you will need to create for your wedding stationery suite. Place a sample order ahead of time to get the feel of the paper and available designs to help you decide what pieces of the suite you will want. Sometimes seeing is believing!
Know your quantity of households, not individual guests. This will be especially important in making sure you order the correct amount. Don't forget to order extra invites! We recommend at least 10 additional, just in case! If you have to reorder, a minimum quantity of 25 is required.
Importantly, do not wait until the last minute to order. The designer may be booked up by the time you are ready to place an order, start your process 6-8 weeks before you really need them or at least get penciled in. This gives you ample time and gives you some buffer time for misprints, edits, shipping times etc.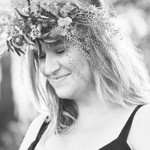 European by birth, Sarka Nicol has been a lover of nature and art for all her life. After earning a B.A. in Visual Communications and working for nearly 10 years as an Art Director in various ad agency settings and countries, she decided it was time to enjoy the creative freedom of being a small business owner.
Citrus Press Co. invitations offers a wide variety of stationery including: pre-designed wedding invitation, DIY PDF printable wedding stationery and custom designed wedding stationery. Website | Facebook | Instagram | Pinterest | Twitter