With the excitement of getting engaged, it can be easy for time to just slip on by! As you delve into planning your wedding the very first thing you want to do is notify your guests of your intentions. Send a wedding Save-the-Date card! This pre-invitation notification officially announces your wedding date and gives guests a heads up that they will, in fact, be invited to celebrate.
Do I have to send one?
Save-the-Dates have become increasingly popular in recent years. While some argue it's not necessary, we beg to differ. People are busy! The world seems to be moving hyper speed. Sending a Save-the-Date is especially important if you plan on marrying during high travel times, like a holiday weekend or to a popular destination spot.
When to order a Save-the-Date?
Save-the-Dates should be ordered shortly after you have chosen a date and location. Why wait? Many stationers will have a minimum of 3-4 weeks turnaround time not including shipping. Getting to it right away will mean you don't run the risk of incurring rush fees for your dream stationery.
What kind of Save-the-Date is right for me?
Save-the-Dates come in a variety of forms and styles: photo cards, postcards, magnets and traditional cards are all popular choices. If you are planning a formal wedding, a traditional card is most common. This is usually the first opportunity to showcase your upcoming wedding stationery design by choosing a mixed and matched set of Save-the-Dates. Should you be planning a more informal wedding, sending a postcard or photo card will set the tone for your big day. Magnets can be a fun choice for a destination wedding and will help excite your guests. Whatever your choice, make sure to take the opportunity to choose something the best represents your personalities.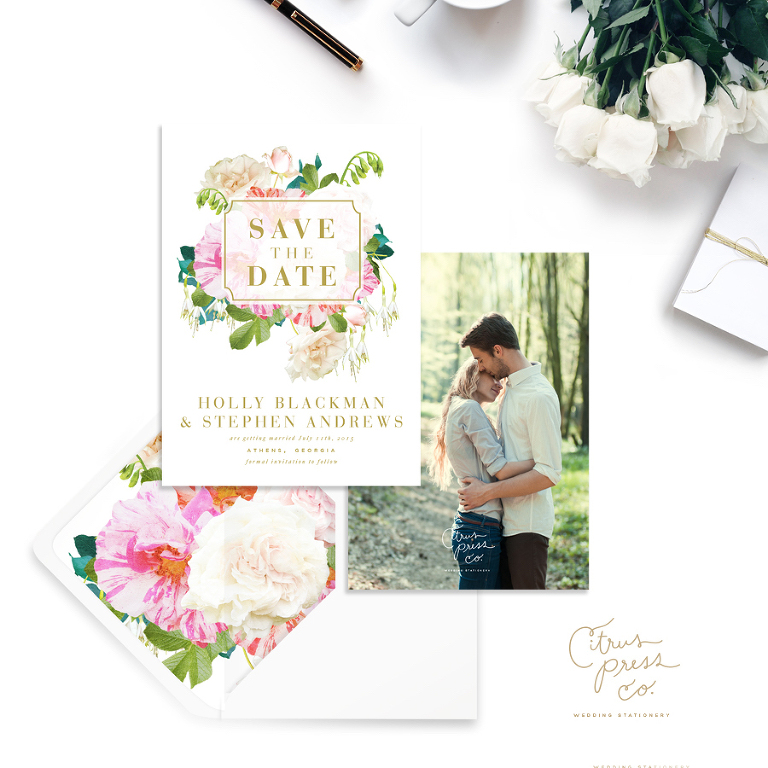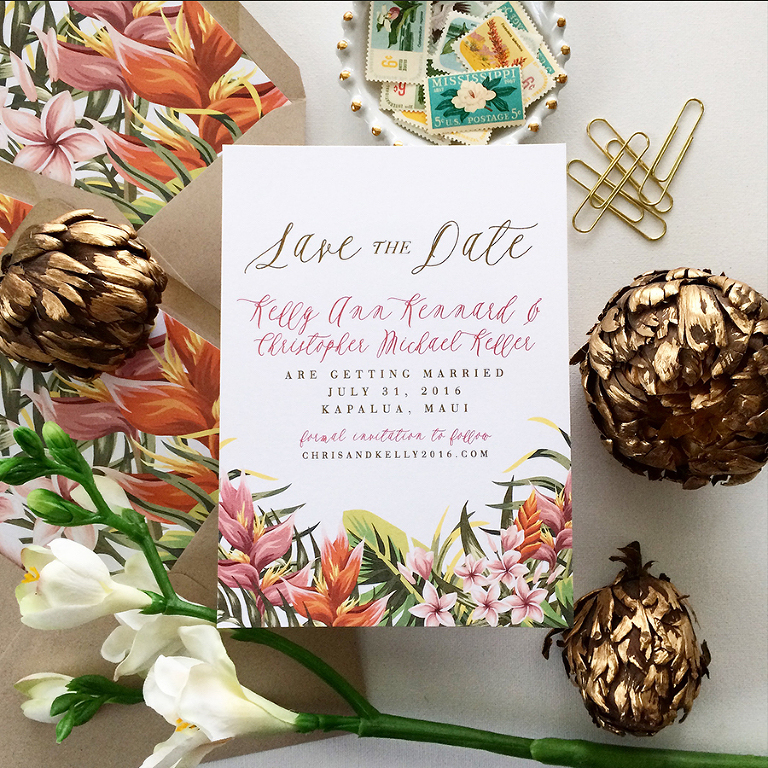 How to word your Save-the-Date?
Simple
Save the Date!
January 10th, 2017
For the Wedding Celebration of Jack and Chelsea
Chicago, Illinois
Formal Invitation to follow
Formal
Sarah Marie Baker and Michael Douglas Smith
Are getting married in New York City
June 10th, 2016
Formal Invitation to follow
Quirky
We're spreading the news!
Julie and Derek are tying the knot!
Please save the date: 10/16/17 in Key West, Florida
Invitation to follow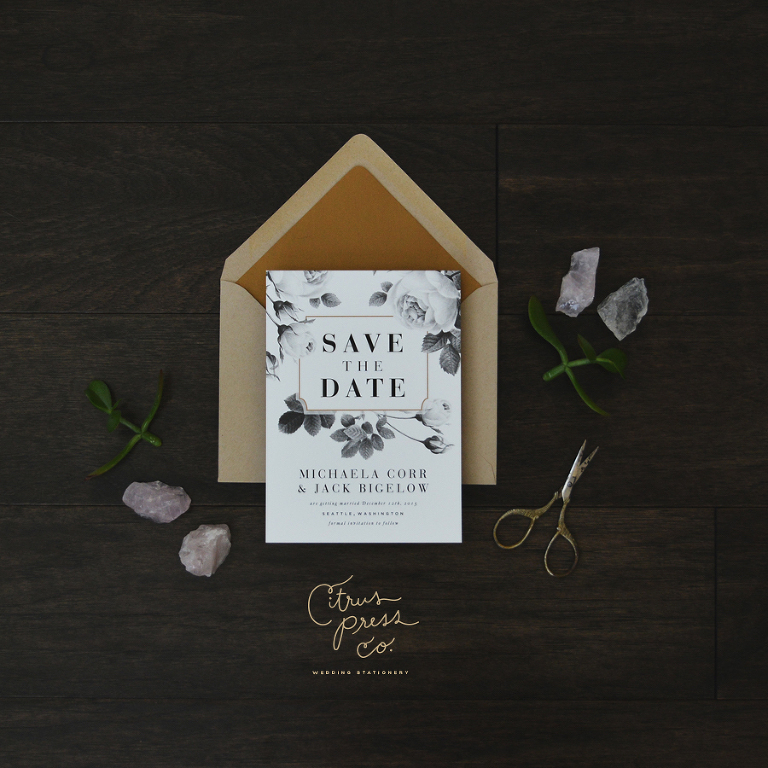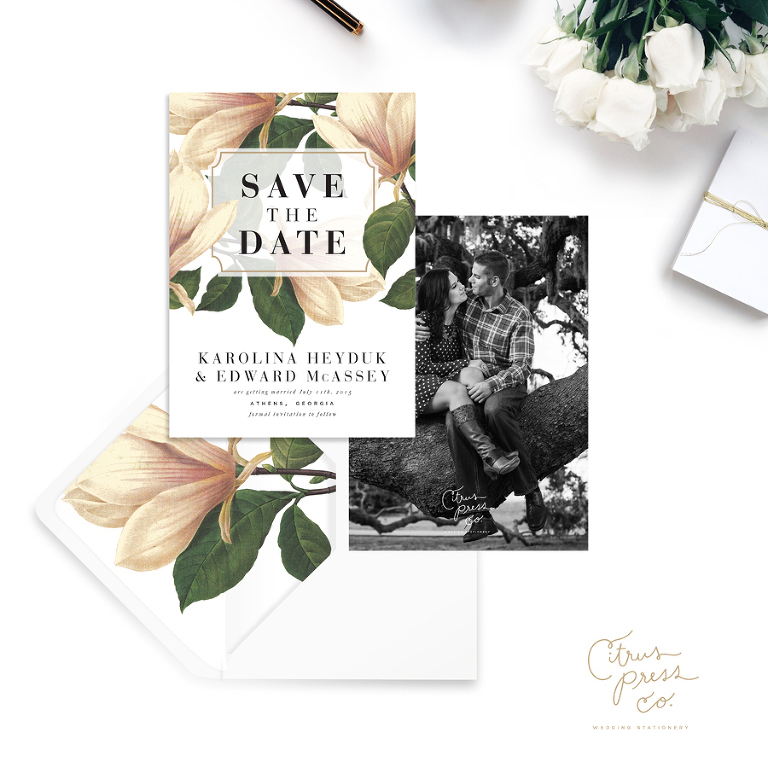 When to send a Save-the-Date?
As a general rule, it's best to send save the dates around six months prior to the wedding ceremony. If the destination is far away, it is recommended to give guests nine month notice. This allows for guests to save money, book travel and ask for time off from work. Any earlier than that and it may become lost or forgotten. Any later and it might as well have been the actual invitation.
Should everyone get one?
Only send Save-the-Dates to those who you want to come to your wedding. This includes family and friends with whom you may have already had verbal confirmation from; it is still better to send them a Save-the-Date. Also include bridal party, siblings and parents (even if you know they are coming). This is also a good time to be specific about who you want in attendance. Include guests and their dates by name. This will save them confusion later and send a clear message about exactly who you are inviting. Just remember, once these are in the mail there is no going back.
What if wedding details change or need updating?
This scenario is quite unlikely, but not impossible, these things happen. In the event of an unexpected change of plans, your best bet is to keep your guests up-to-date on a wedding website. Wedding websites are easily updated and are the best medium for explaining a change. The only other way would be to pick up the phone and start notifying people the old fashioned way. If your guest list is overwhelming, enlist the help of your family or bridal party.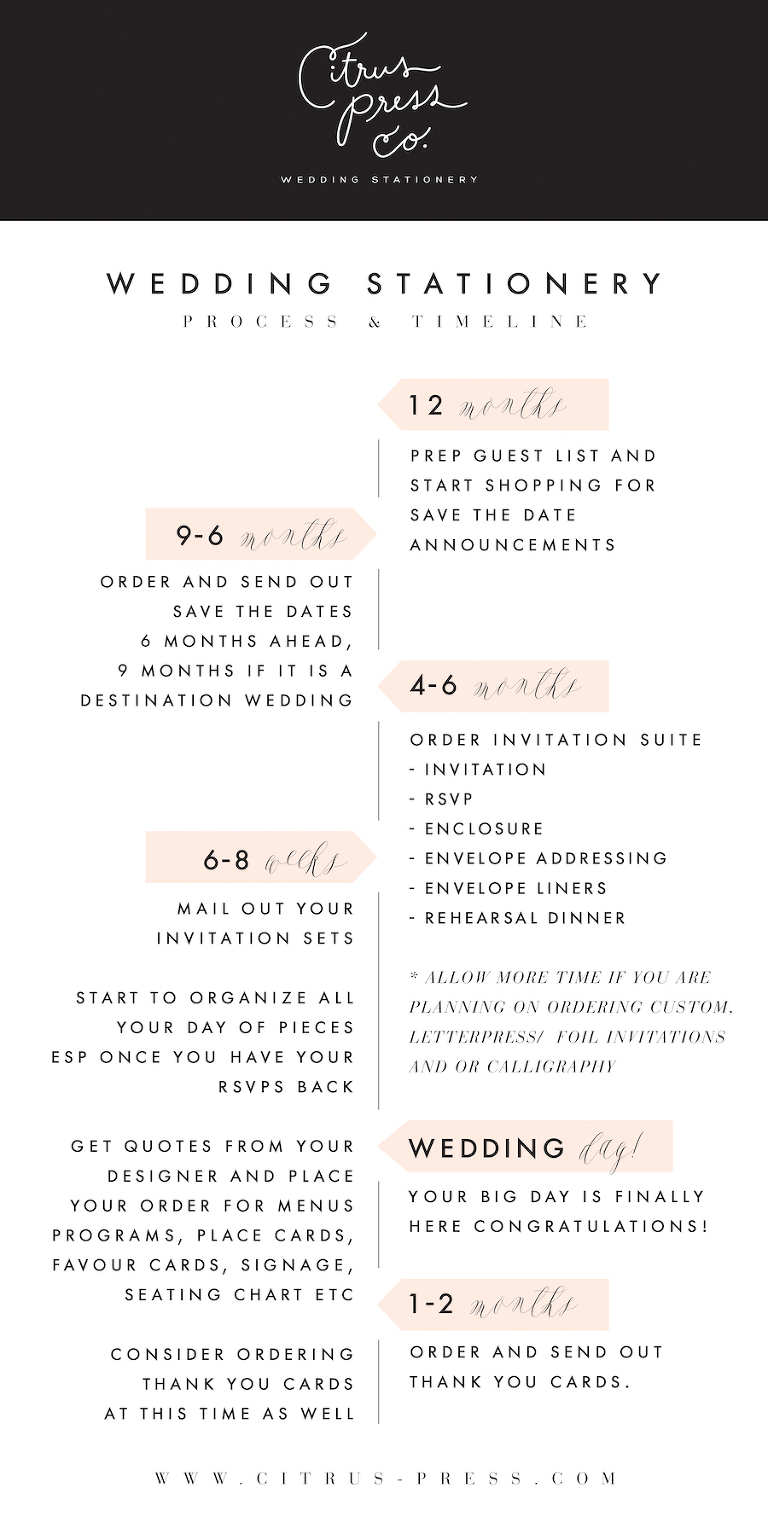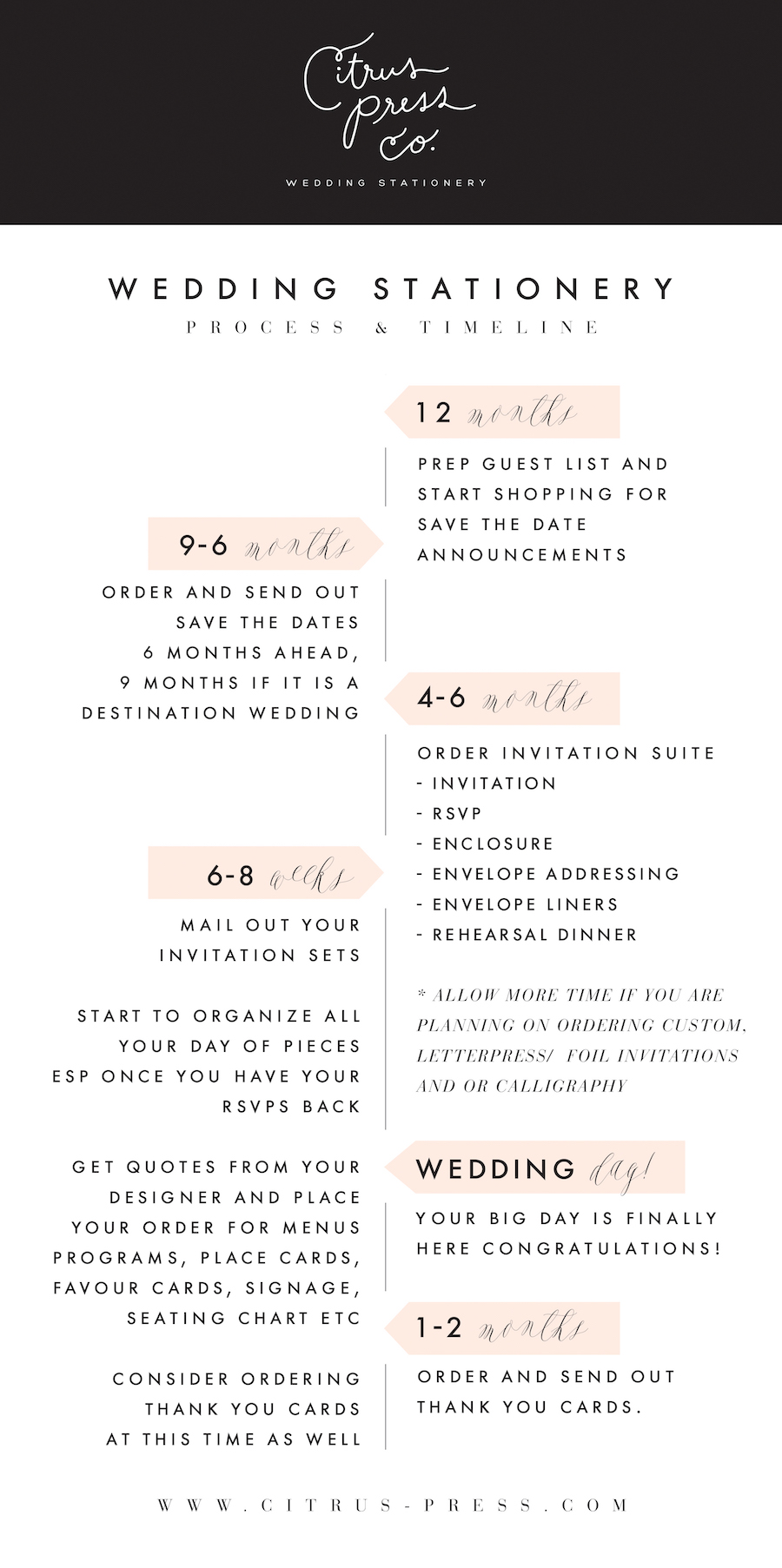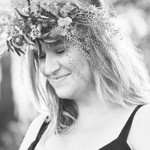 European by birth, Sarka has been a lover of nature and art for all her life. After earning a B.A. in Visual Communications and working for nearly 10 years as an Art Director in various ad agency settings and countries, she decided it was time to enjoy the creative freedom of being a small business owner.
Citrus Press Co. invitations offers a wide variety of stationery including: pre-designed wedding invitation, DIY PDF printable wedding stationery and custom designed wedding stationery.
Website | Facebook | Instagram | Pinterest | Twitter