Today's weddings center around experience, personalization, and memories, and your first dance encompasses all of those aspects. If making your first dance a center stage affair is on the top of your wish list, then you'll want to seek out an experienced wedding dance instructor who makes you feel comfortable and confident.
We asked Amanda Rodriguez Parekh, owner of Wedding Dance Lessons by Amanda, to share her industry insight into making your first memorable, and above all, enjoyable for you and your fiancé.
---
1. When Should We Start Dance Lessons?
I recommend starting to practice for your first dance about two months out from your date. Keep in mind that this shouldn't mean you should start looking for help two months before your wedding date. Given how crazy busy the wedding industry has been post-COVID, I recommend looking for dance lessons six months out! The two months is buffer time for events you may have surrounding your wedding like showers, bach. parties, holidays, being out-of-town, etc., but it still allows for you to learn and have some time to practice in between. It is a good window for you to be able to have fun practicing and not get sick of hearing your first dance song!
---
2. What If We Don't Know Our Wedding Song Yet?
I recommend listening to some songs that remind you of your relationship. Maybe a song that was playing when you first started dating or a song that you would have on repeat during your first road trip together. If what comes to mind isn't really what you had envisioned for your first dance, I suggest searching "first dance playlists" on any music listening platform. I made one that I am personally proud of, and that doesn't have the typical, played-out first dance songs under playlists or my Instagram bio. (@wdl_byamanda)
---
3. How Many Lessons Should We Take?
I offer two and four lessons packages with the option to add on any additional classes if you feel you need extra time and a dedicated space to practice. Two classes are for those with busy schedules and wanting something a little more than the slow back and forth sway. In two-hour long sessions, I can teach you a few basic steps to the tempo of your song and even a simple dip. For those needing more guidance with dance, looking to learn something more complex, or even wanting to add a second song (usually upbeat and funky), four, one-hour lessons are a better fit.
---
Love It Wedding FIlms | Wedding Dance Lessons by Amanda
---
4. How Long Should My Dance Be?
I recommend a first dance be about two minutes, give or take. A little less than 2 minutes is the ideal amount of time for you to wow everyone and hold their attention for just the right amount of time. If you're combining two or three songs, then I recommend a little over 3 minutes. You will definitely want to stick to the two-minute mark if there will be more dances (mother/son, father/daughter, etc.).
The length of your first dance usually goes hand-in-hand with the number of lessons you should take. If you want to dance to your entire song without any edits or fading, you will likely need more lessons. Just something to think about when choosing songs. I can also help with deciding what part of the song to fade out or can help with making simple edits.
---
5. How Do We Choose a Dance Style?
Your dance style is often determined by the type of song you choose. Whether your song is slow and romantic or modern and funky, I choreograph steps to fit the song. I encourage you to specify if you want to try any turns, dips, or lifts, or if you want to keep it simple and repetitive.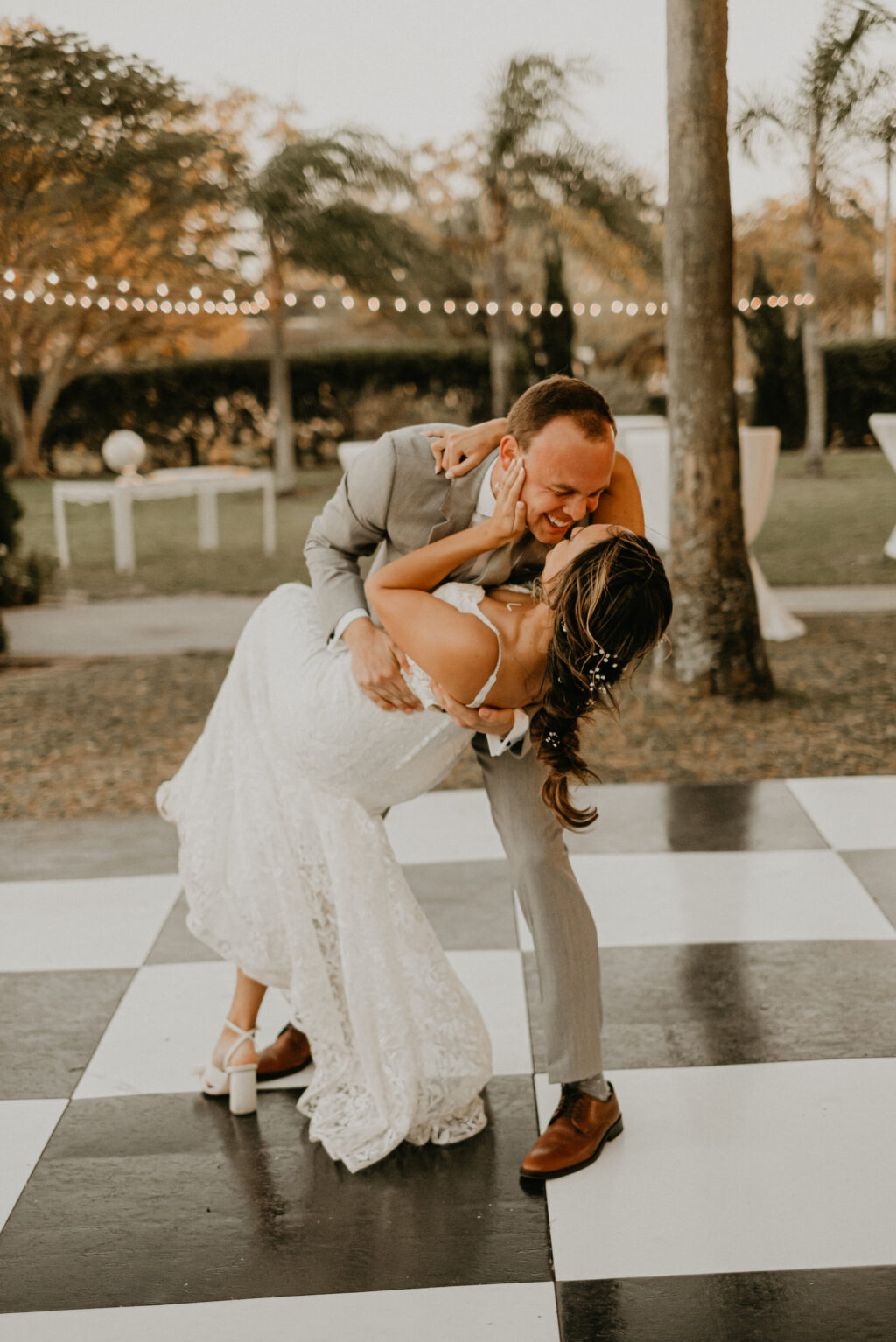 Jennifer Martin Photography | Wedding Dance Lessons by Amanda
---
6. What If We Don't Want Choreography?
So a bit on the word "choreography." Anything other than swaying back and forth or repetitive steps is considered choreography. The good thing is I know how to make it look more natural and can choreograph a simple or more complex dance depending on what you're looking for.
I start by teaching you a few basic steps. Our first lesson is very important because this is where I really get to know you as a couple, learn how you move together, understand what you're comfortable with, and what you're willing to try. I'm really good at reading people, and if I feel you're more reserved, I will keep the steps more conservative. If I learn you're more of the outgoing type, I may plan a fun lift or twirl!
After the first lesson, I listen to your song about a dozen more times (don't worry, I never get sick of it!) and choreograph more to teach you at our next lesson. The good thing about my process is that nothing is set in stone. If you don't like something, we can change it. If something doesn't look great, we switch it up. This is why I encourage my couples to practice after each lesson and really feel out the moves. That way, they can come to the next lesson with any questions or ideas.
---
7. What if My Fiancé Has Two Left Feet?
I truly believe everyone has a dancer in them; it's just a matter of bringing it out in the best possible way. I have years of experience teaching a wide range of skills and ability levels. This is why our first lesson is very important to me; it's where I really get to know you as a couple, learn how you move together, and understand what you're comfortable with and what is out of your comfort zone. I always encourage my couples to make dance lessons part of a date night; that way, it's something to look forward to rather than something to dread.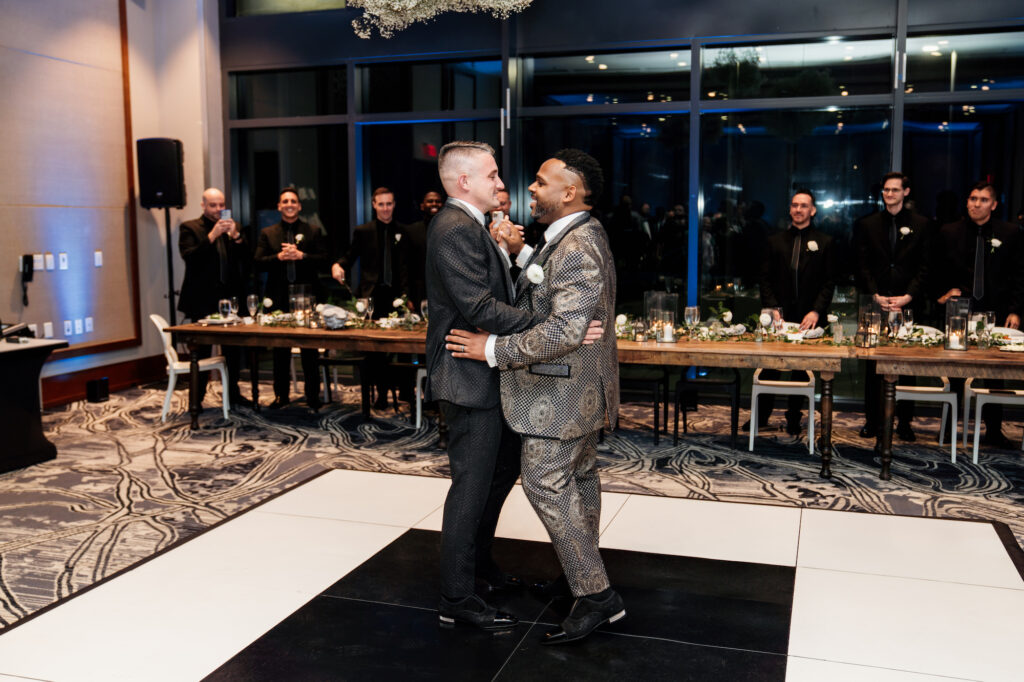 Ryan McGibbeny | Wedding Dance Lessons by Amanda
---
8. What Should I Look for in a Dance Instructor?
Look for someone who is positive, flexible, and has experience teaching multiple skill levels and ages (don't forget parents sometimes want lessons too!). Your first dance instructor should make lessons feel easy-going and provide a fun learning environment.
---
9. What Is the Cost?
I have options that range from about $400-600; however, I encourage you to reach out because each first dance is different depending on the style, length, and the number of lessons you may want.
---
10. Best Tip for Making a First Dance Memorable?
Above all else, you should feel comfortable and confident with your first dance. If you are enjoying yourself, it doesn't matter whether you do the famous lift from Dirty Dancing or sway the entire time. Your connection with your partner will shine through and make for a memorable start to your reception.
---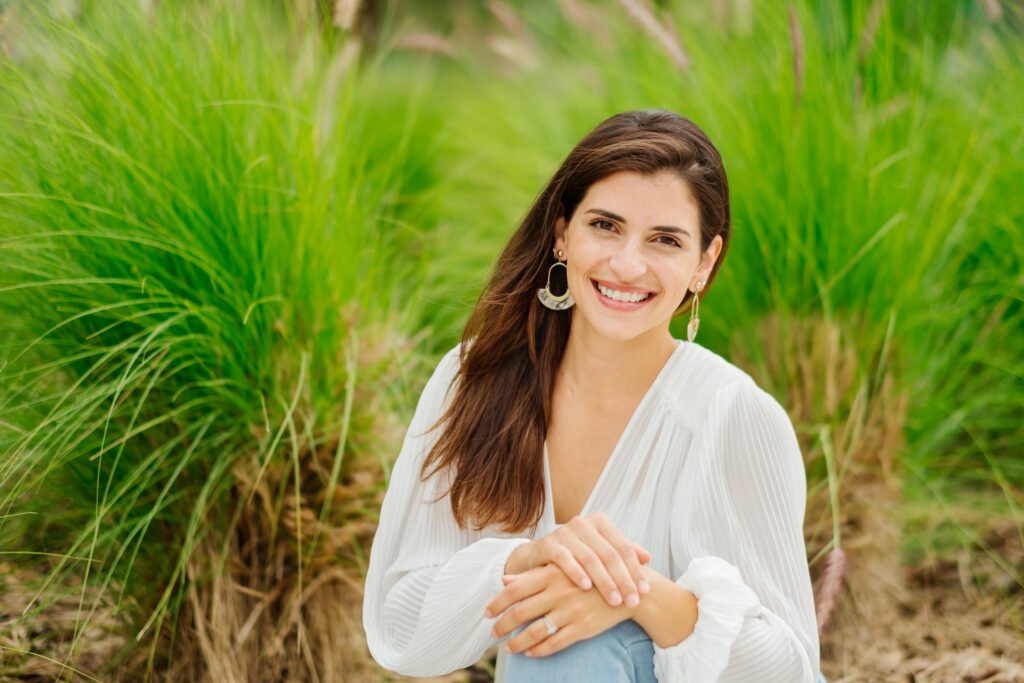 Amanda Rodriguez Parekh has always had a passion for dance and began performing at a young age. She honed her skills throughout college and grad school by participating in two different collegiate teams, getting certified in dance fitness, and then teaching at local dance studios.
Amanda's love of dance morphed into a whole different genre, wedding dance, after she choreographed her own first dance and then was asked to teach several of her friends' wedding dances.
Fast forward two years and many first dances later, and she has turned her passion into Wedding Dance Lessons by Amanda and hopes to continue helping local couples feel confident dancing at their wedding and having fun during the process.
Cover Photography Credit: Jason Mize
Headshot Photo Credit: Ashlee Hamon
---
---