It's always said that girls like guys in a uniform, and for Lakeland bride Kati, she hung her up boots after a night at a friend's house.
Kati and Chad met at Halloween party on the recommendation of a friend. "He was dressed as a Ranger and I had shown up as myself. From there on our relationship began."
The couple, who both grew up in Plant City, decided on a black and ivory country vintage wedding at Lakeland wedding venue Rocking H. Ranch.  "I based the theme completely around the engagement ring he gave me which is a white gold vintage princess cut wedding set," Kati said.
The pair relished in the natural beauty of the ranch and wed under an old oak tree. "We chose Rocking H. Ranch because it fit mine and his personality so well and the beauty of the ranch just won us over, the bride said.
To capture every moment, the newlyweds hired Lakeland wedding photographer Jeff Mason Photography. "I wanted someone who would be able to capture all the details I would probably miss during the wedding. I've seen his [Jeff Mason's] work numerous times before and have worked with him on several occasions. I knew I would have everlasting memories using his work," Kati explained.
Kati relied on her Lakeland wedding vendors to make sure her big day ran smoothly. Deana [with Sassy Soiree Event Planners and Wedding Coordinators] absolutely went above and beyond for me! She put all of the ideas and plans we had together for us. From organizing all of the bridal party on the wedding rehearsal night to placing the name cards on the table; I had nothing to worry about the day of the wedding. Heather from Taylormade Wedding & Event Flowers also was a big help to me. Not only did she make all of the flower arrangements she stayed to help Deana out during the entire wedding. I was very lucky to have found them both to help us with our wedding," the brides said.















The french doors were a "must have" for me. I thought the idea was elegant and would give the feeling of walking into a church wedding as well. – The Bride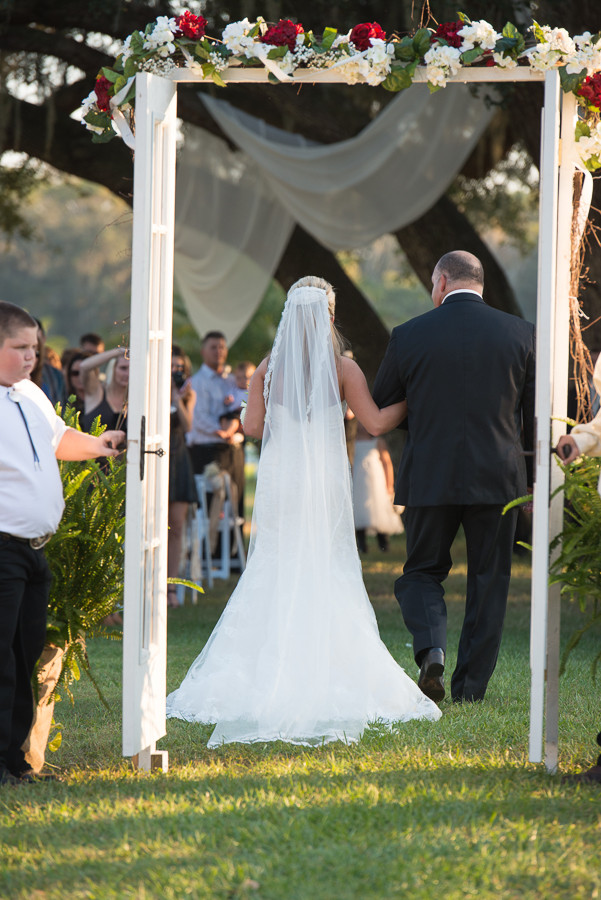 As for myself, [my most memorable moment] would be right before I walked down the aisle with my Dad. As we were waiting for our turn he told me a story I never heard about my self before of when I was a little girl. We were standing behind the french doors he made for me and I could see Chad standing in the tux through the blurred glass; It is a moment that my Dad and I both shared and we will always remember. – The Bride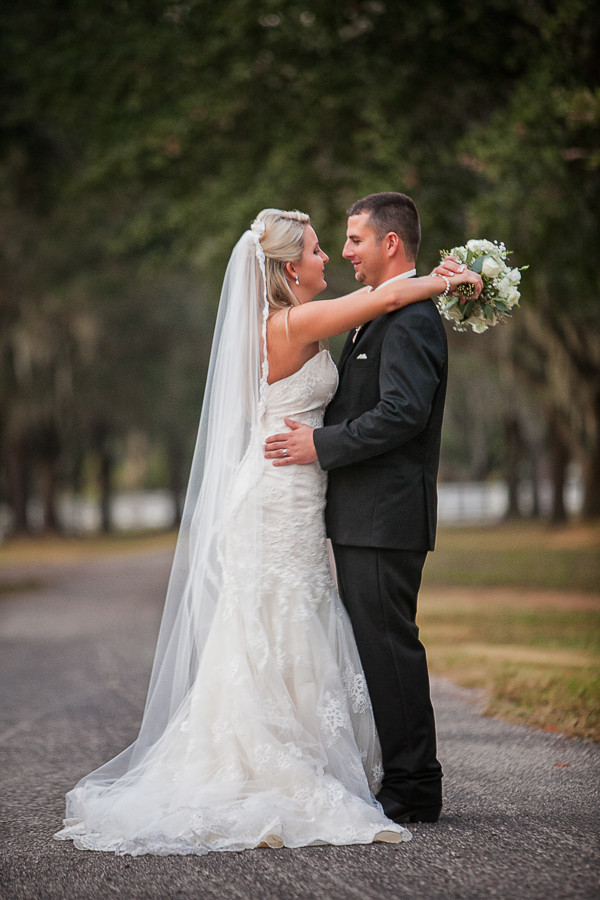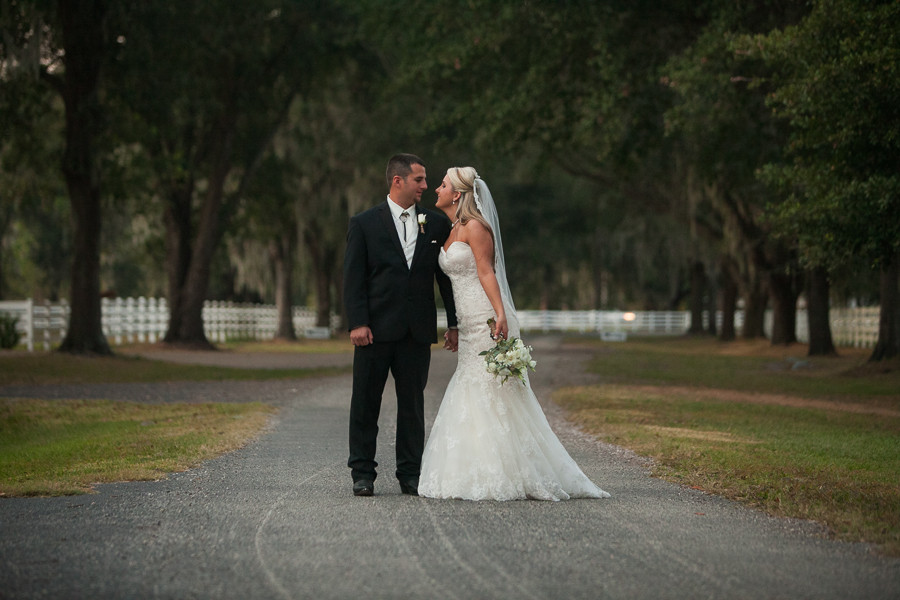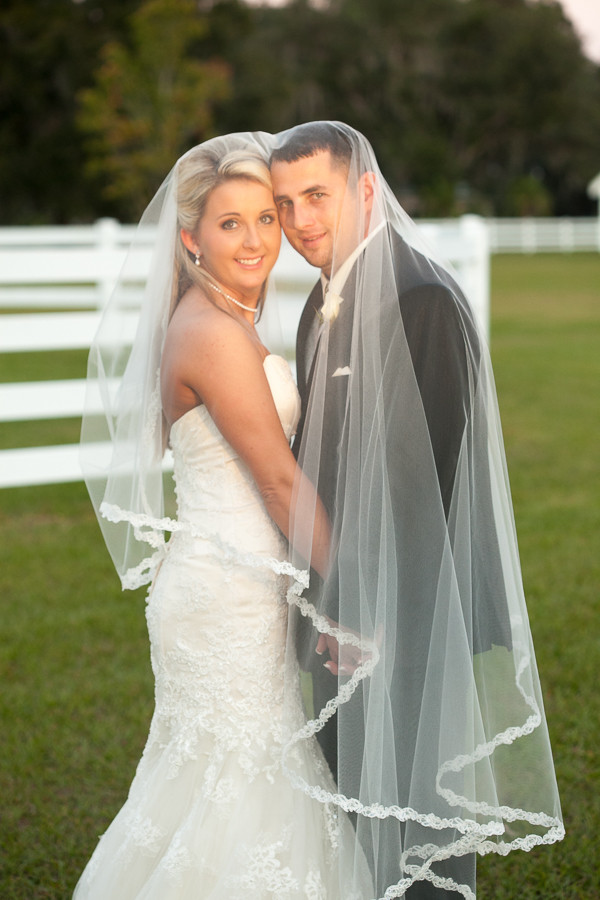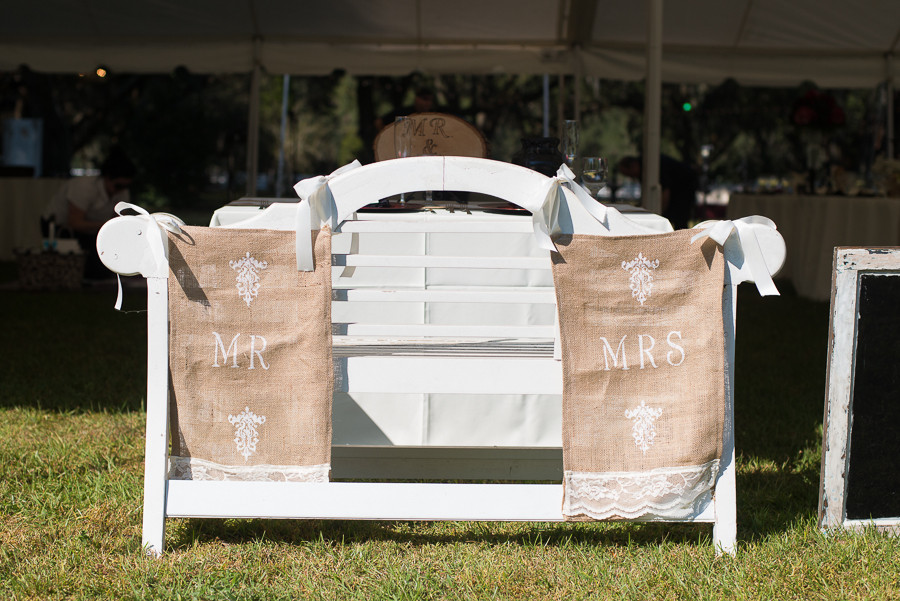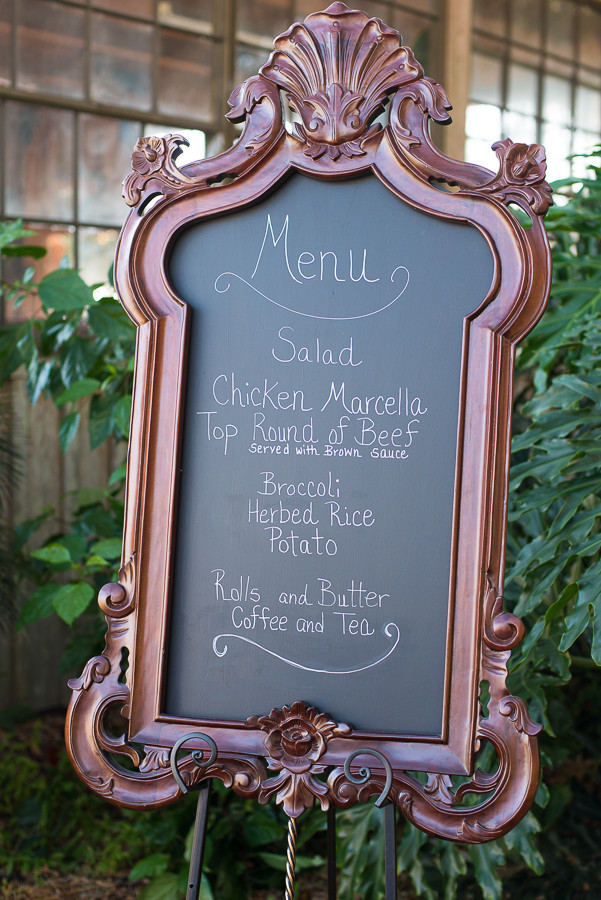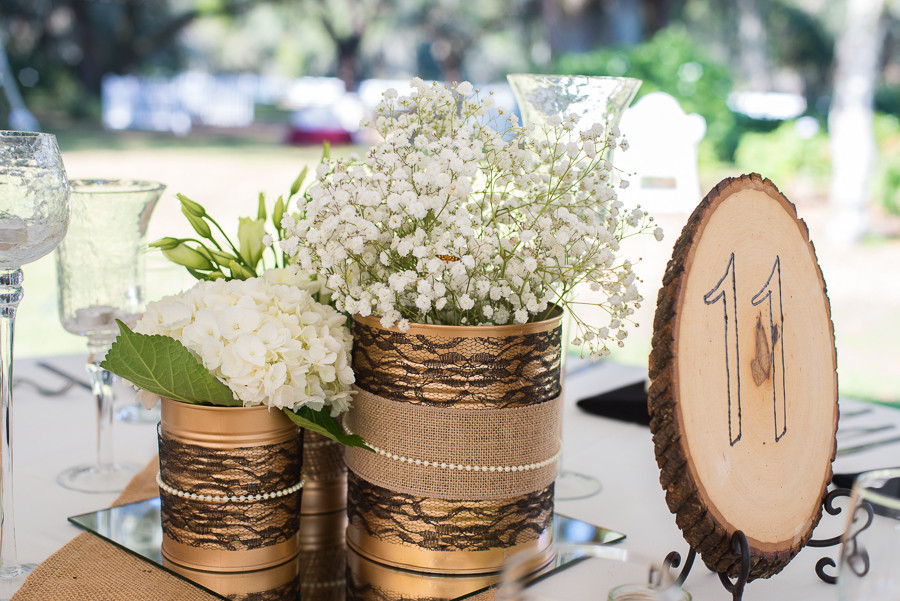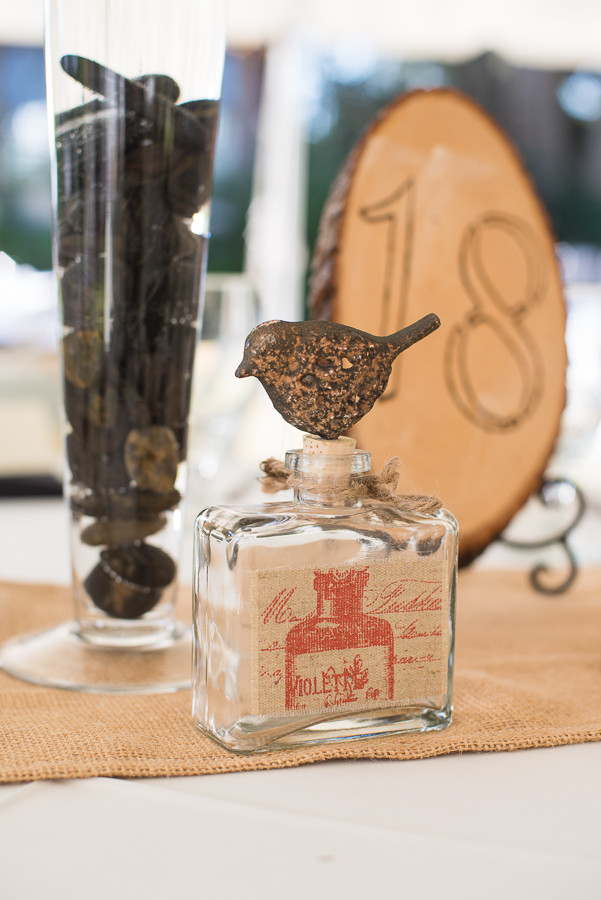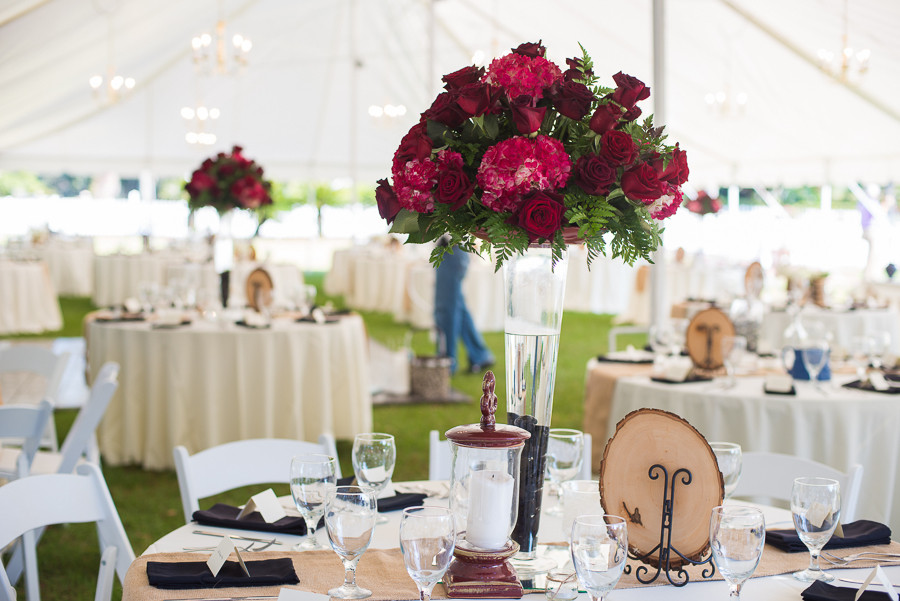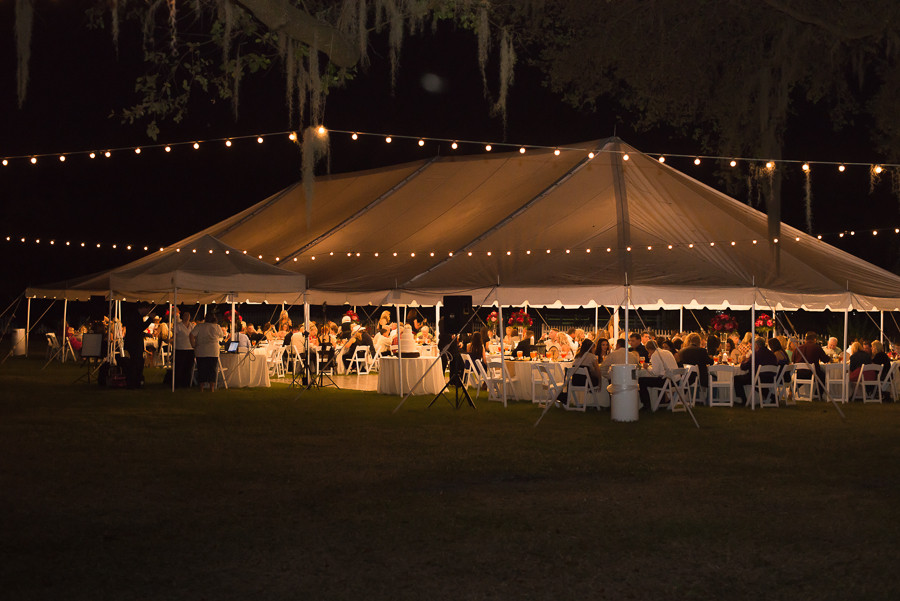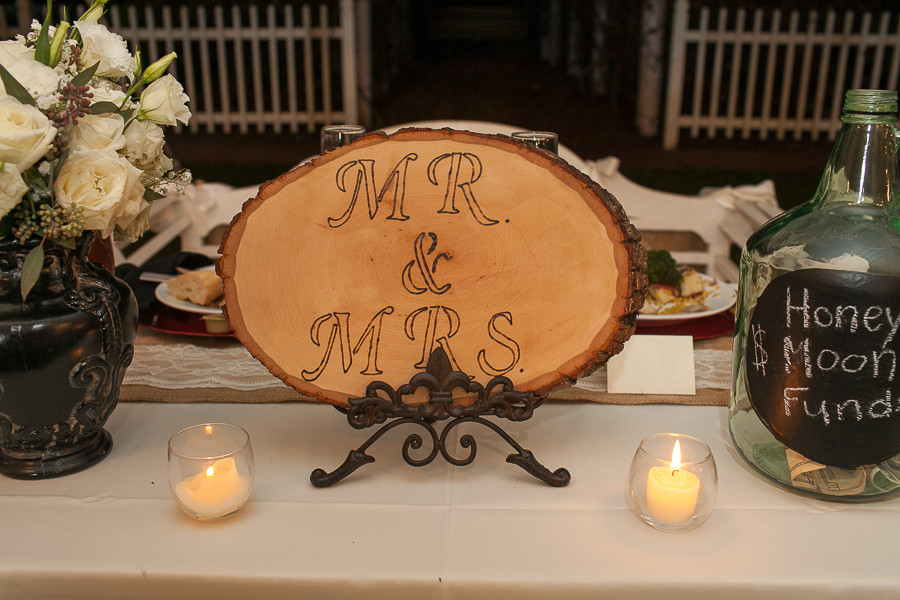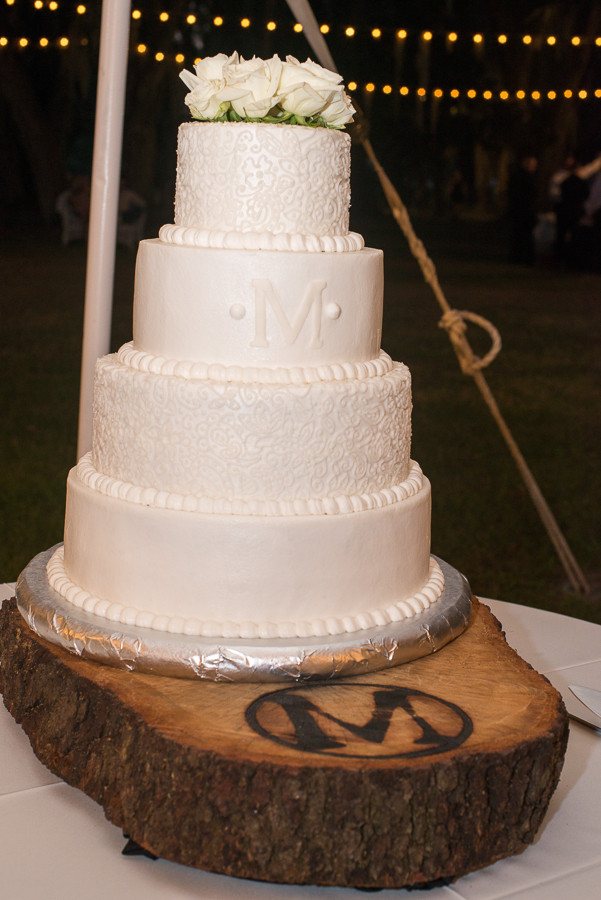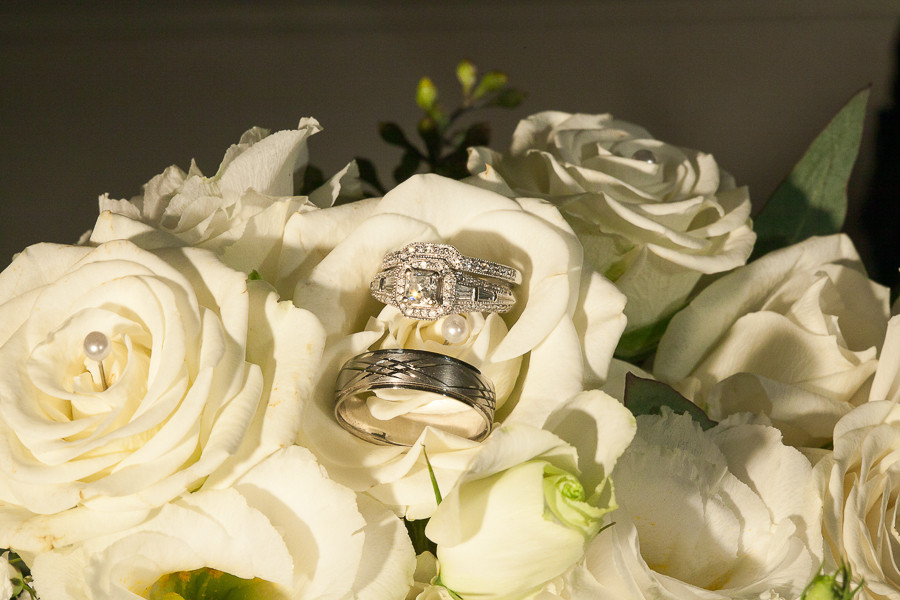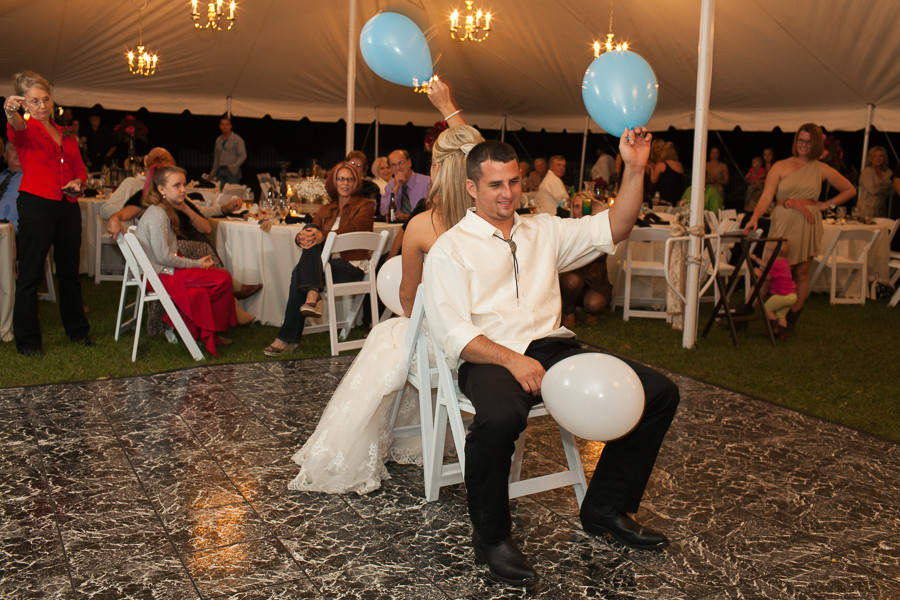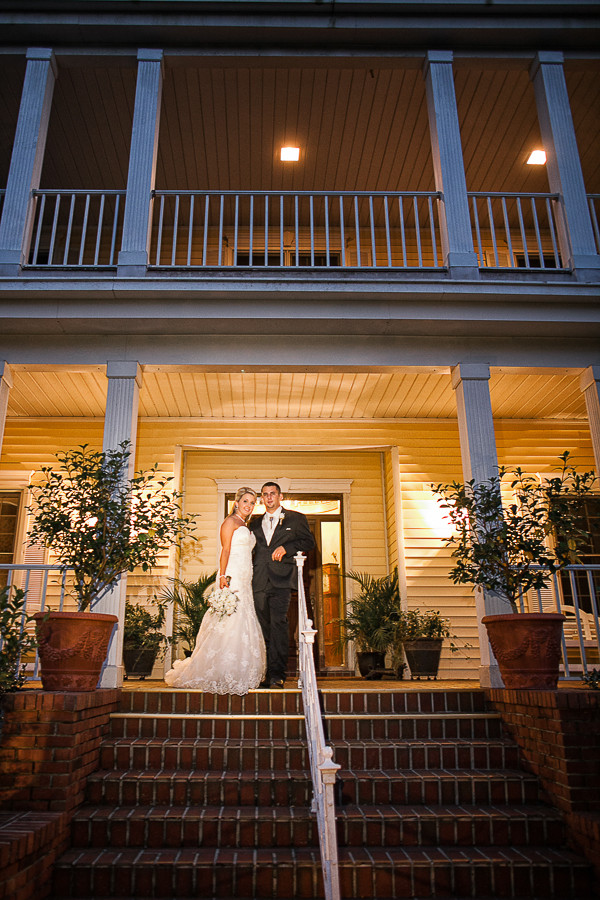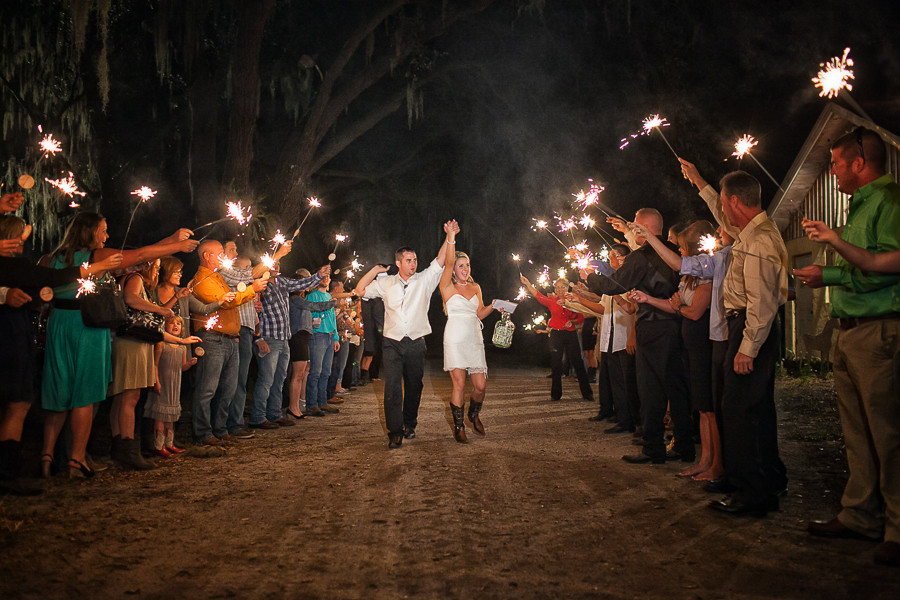 What advice do you have for other Tampa Bay Brides?
The one piece of advice I would give to future brides-to-be would be enjoy your day and take it all in. Also, there is not such thing as a perfect wedding as much as you strive for it, so if there is a little hiccup in your wedding plans don't dwell on it.
Lakeland Wedding Venue: Rocking H. Ranch
Lakeland Wedding Photographer: Jeff Mason Photography
Lakeland Wedding Planner: Sassy Soiree Event Planners and Wedding Coordinators
Lakeland Wedding Florist: Taylormade Wedding & Event Flowers
Lakeland Wedding Caterer: Chef Paulie's Cafe & Catering
Lakeland Wedding Rentals: Premier Party Rentals
Lakeland Wedding DJ: SLS Entertainment
Lakeland Wedding Invitations: Stationery Loft
Lakeland Wedding Dress: Robyn Lynne Bridal and Formal Wear
Lakeland Bridesmaid Dresses: Bella Bridesmaid
Lakeland Tuxedo Rentals: Men's Warehouse
Lakeland Wedding Hair & Makeup: Gina Weaver Salon 607, Courtney Kabrich and Abby Parrish