Everyone has a budget for their wedding, no matter what the number. The trick is to stay in your comfort zone and still have the wedding of your dreams! Believe me, it can be done with a little planning and by using the right vendors who help you plan ahead. If you trust your vendors and can have a candid conversation about what you expect to spend out the door, they will point you in the right direction and steer you away from higher ticket items that might break the bank.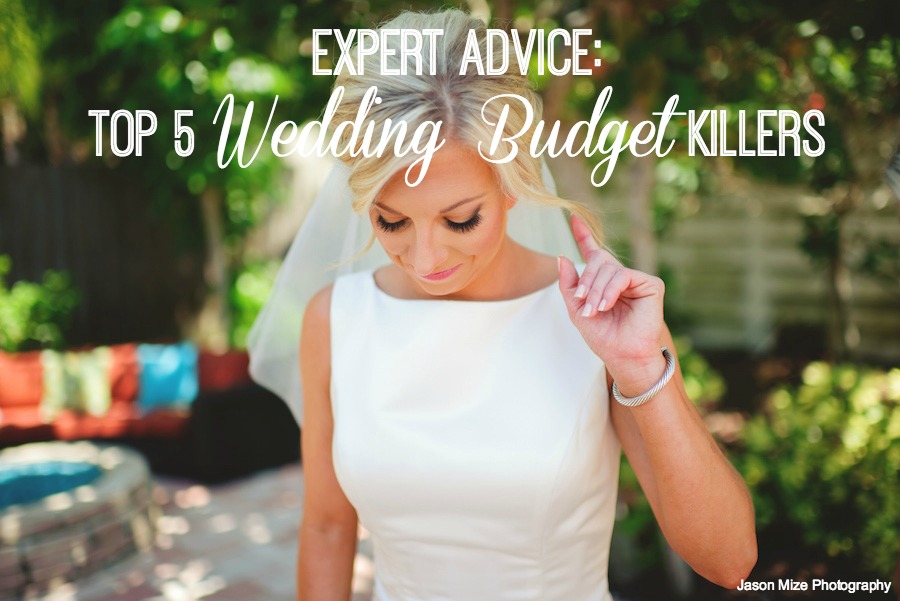 The Dress
You might think that your wedding gown is the only thing you have to think of when you budget for the perfect dress. It is a big part of it, but there are a lot of other items that go into bridal styling for the big day. Plan to spend from $500-$1,500 on accessories including your veil, bridal belt, jewelry and shoes. Depending on your tastes and brands, this number can be scaled up or down, but it's better to be safe when planning. You also need to think about alterations. The dress off the rack is not made to fit your body and will have to be altered several times to be just right, figure on $250-$500 to make it perfect. To keep this cost down, listen to your bridal consultant and order the size they suggest, which will help cut down on the amount of alterations needed and save your piggy bank.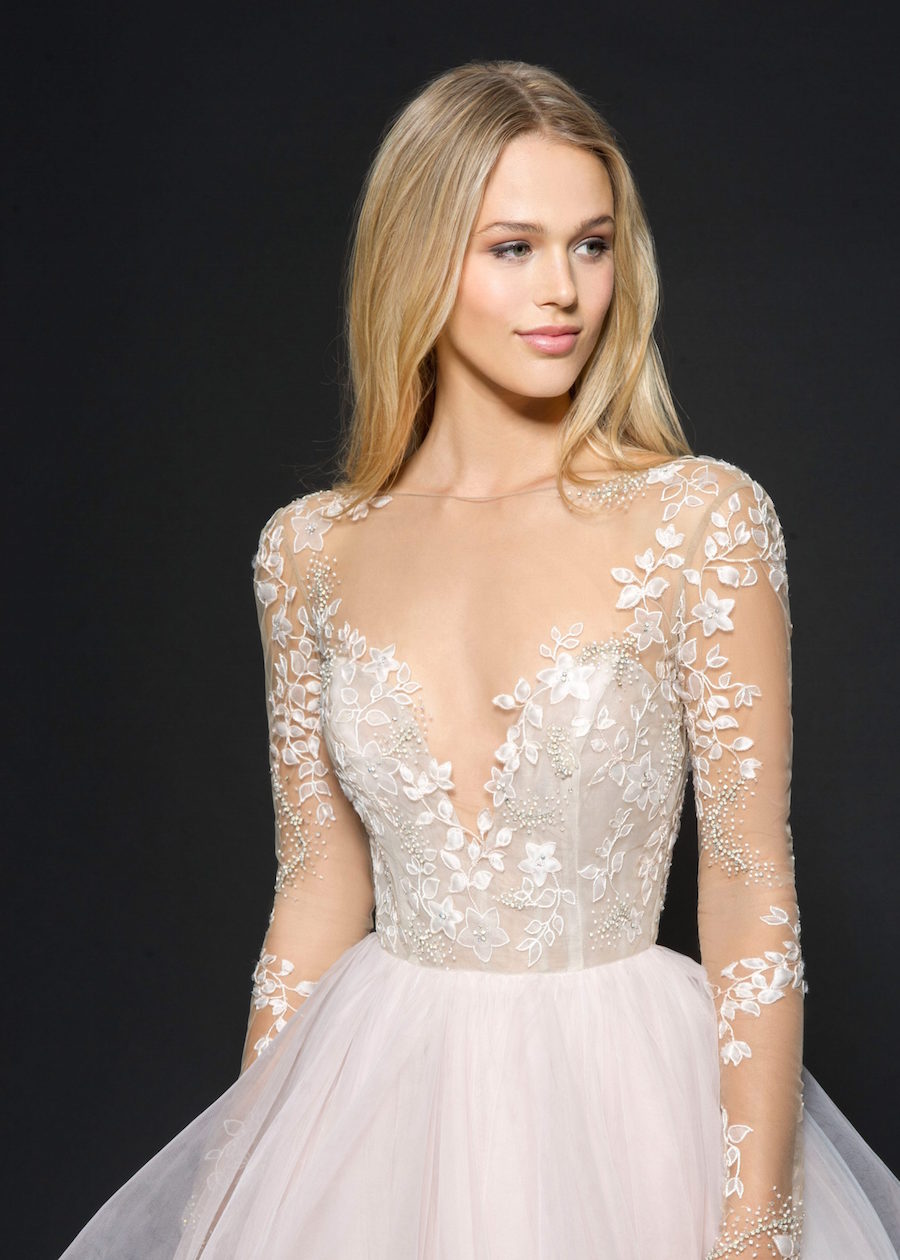 Lorelei Long Sleeve Lace Wedding Gown by Hayley Paige | Blush Bridal Sarasota
The Paper
Although there are a lot of options when it comes to invitations, and a lot of ways to cut spending, there are still some hidden costs that you might not think of when looking online or sitting down with a stationery professional at a local boutique. You will need to have the invitations, RSVP cards and Save-the-Date's addressed, either printed or by a calligrapher. You might be able to catch a deal here and there for printing, but for the most part you can figure $1.25 per envelope for basic printing and a higher price point for calligraphy. Once this is completed, you have to mail them and will need a minimum of three stamps per household for the cards and postage (pricing varies based on weight and size). Overall, you should budget an an extra $300 to cover some of these costs that you might not think of when first choosing your stationery suite.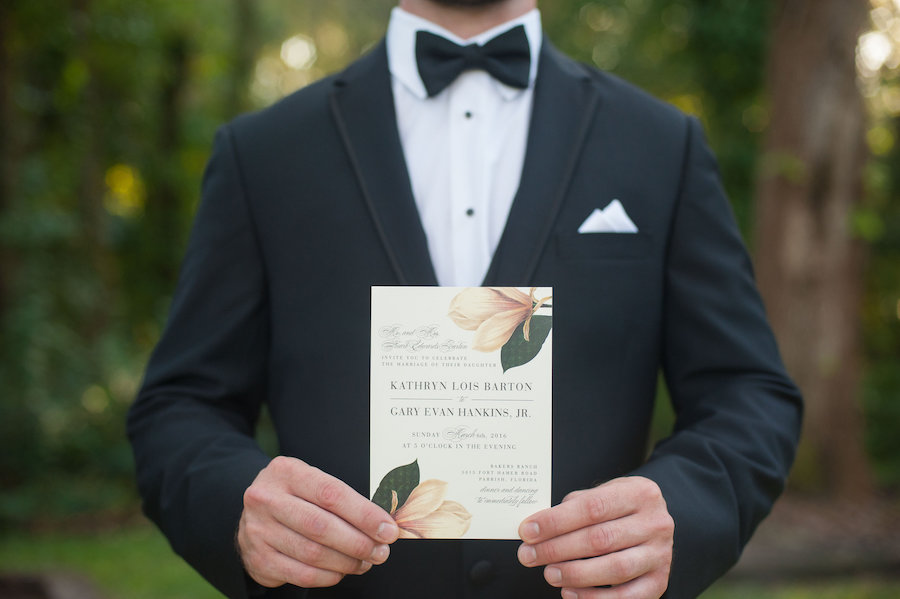 Stephanie A. Smith Photography | Stationery: Citrus Press Co.
The Venue
Every wedding venue is different, so this can be a tricky one. Read your contract carefully and look at the fine print. Your venue may have a venue fee, event minimums and/or also charge for vendors to come on site. These fees can range from 10-15% and can really add up. Just be sure to carefully read what you are signing, so that you fully understand and can add that into your budget sheet to keep track along the way.
The Gifts
It is customary to say "Thank you" to your parents and bridal party with a gift of gratitude. You can choose from a variety of options for your bridal party, but the gift you give should reflect the amount that they spent to be a part of your wedding. For the parents, something sentimental is always much appreciated. It is a big day for them too and choosing something that will help them remember it will always be treasured.
MORE: 10 MOST LOVED BRIDAL PARTY GIFT IDEAS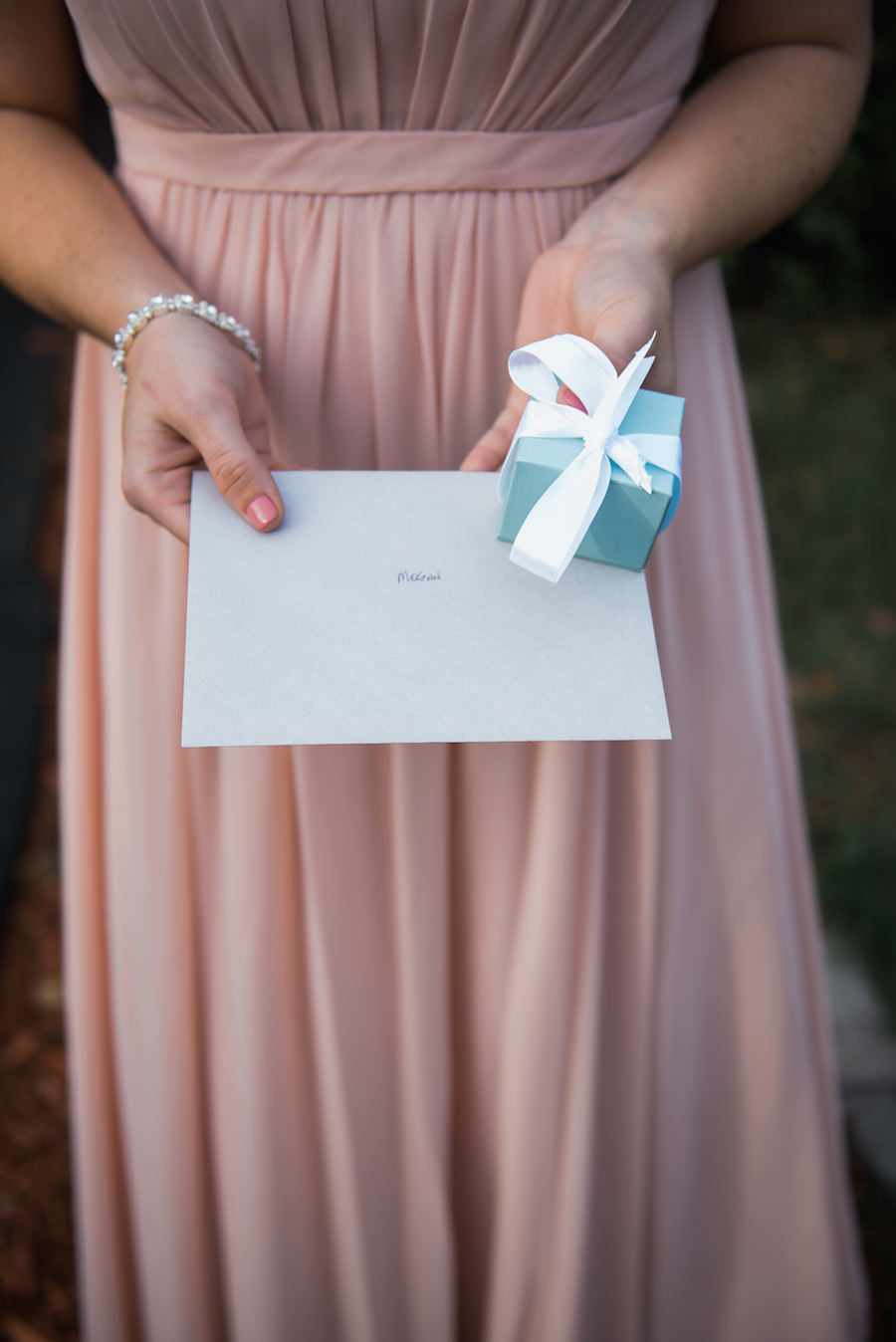 The Vendors
If you did your research and chose the best vendors for your wedding, and they did a great job for you along the way, you can't forget to take care of them. Remember to feed them! Vendor meals are customary and much appreciated by your staff, who is going to be on-site for most of the day making your dream wedding come to life. You should let your caterer know to plan for anyone who is going to be on-site during dinner service. Typically you should plan on your photographer, second shooter, videographer, entertainment and planner. If anyone else is going to be present during dinner service, you should include them as well. It isn't necessary to provide them the same meal that you are offering your guests, just let your caterer know that you would like to include vendor meals, and ask what would your options be. This will save you from spending the same amount on your vendor meals as that of your guests' meals. Plus your wedding pros most likely won't have time to sit down and enjoy all courses. You don't need to have an assigned seat for them at your dining tables, but there should be an area at your venue where they can grab a quick bite and regroup for 10 minutes or so.
Finally, don't forget to factor in gratuity. This can be a big one, so plan accordingly. The industry standard for food and beverage service is 18%-22% on the food and beverage total, while gratuities for all your vendors (entertainment, photographer, videographer, delivery crews, florist and planners) is all greatly appreciated. Tipping each vendor $100-$400, depending on their influence and involvement in your wedding is the standard, but tip them what you think they deserve for the work they put into your wedding during the planning process. If they went above and beyond the call of duty, let them know you appreciate it! Everyone works really hard to make sure your big day goes off without a hitch, tell them thank you with a little extra!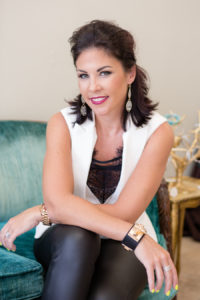 I believe that every wedding or special event is a unique experience for both my clients and the guests in attendance. Everyone dreams of their wedding day, and it is my job to make your dreams a reality while keeping your budget and sanity intact!
With over a decade of experience in the industry, I will use my knowledge and connections with area professionals, who are the best in the business, to make your wedding day stand apart from the rest. It is my pleasure to take the stress out of your wedding so you can enjoy the fun stuff: cake tasting, dress shopping and obsessing over all the little details that we can work on together to make your wedding perfectly personalized!
I have been lucky enough to orchestrate weddings in some of the most beautiful locations in Sarasota: The Ringling, Sarasota Yacht Club, Powel Crosley Mansion and Marie Selby Botanical Gardens just to name a few.
I truly love what I do and that reflects in my passion for weddings. I am so lucky that I can "get married" almost every weekend with a new vision and new color palette to work with! I would love to get to know you and your wedding inspiration, and I look forward to hearing from you soon to get started on what will be an amazing celebration.
Email Jennifer Matteo Event Planning
Website | Blog | Facebook | Instagram | Pinterest
Featured weddings on Marry Me Tampa Bay