Wedding education is one of the most important aspects of planning your Tampa Bay wedding that is often overlooked. For many brides, wedding planning is a whole new world, with terms, pricing and etiquette that is unfamiliar. I remember when I planned my St. Pete wedding, I truly thought negotiation was expected, just like when you purchase a car. (I couldn't have been more wrong!) Therefore, it's been a mission of Marry Me Tampa Bay to bring local, relevant wedding planning advice to our readers.
We were elated to learn about the Wedding Styling Intensive hosted by Marry Me Tampa Bay preferred vendors: Oh So Classy Events, A Chair Affair, Citrus Press Co., Rad Red Creative, Kate Ryan Linens and Andrea Layne Floral Design, as well as non-member Hands on Sweets . During this two hour workshop, brides and a few mothers gained insight about several aspects of planning a Tampa Bay wedding.
Walking in, I was greeted by these adorable clipboards with stationary designed by Citrus Press Co. It provided an overview for the afternoon, the color scheme used for the decor, a feedback form and pages for note taking (which I filled).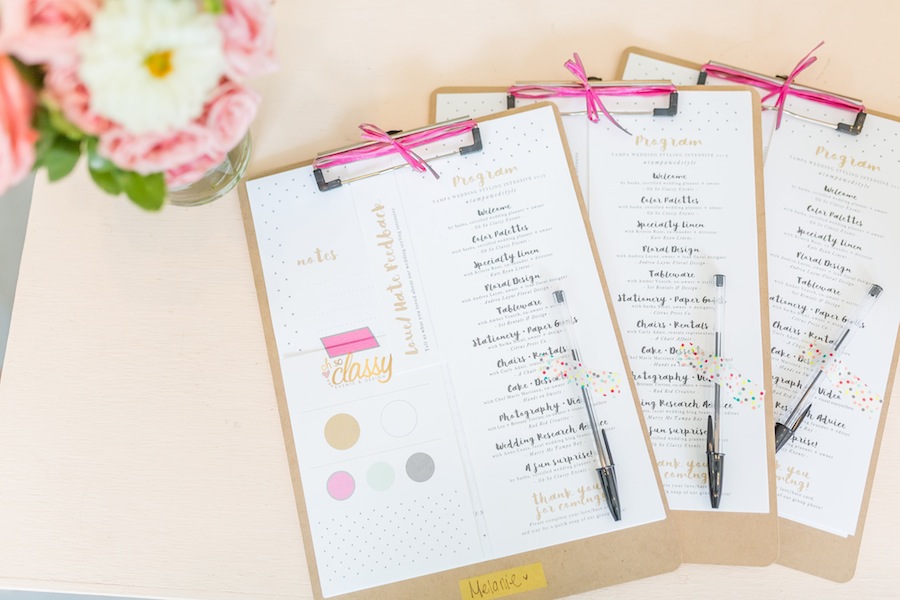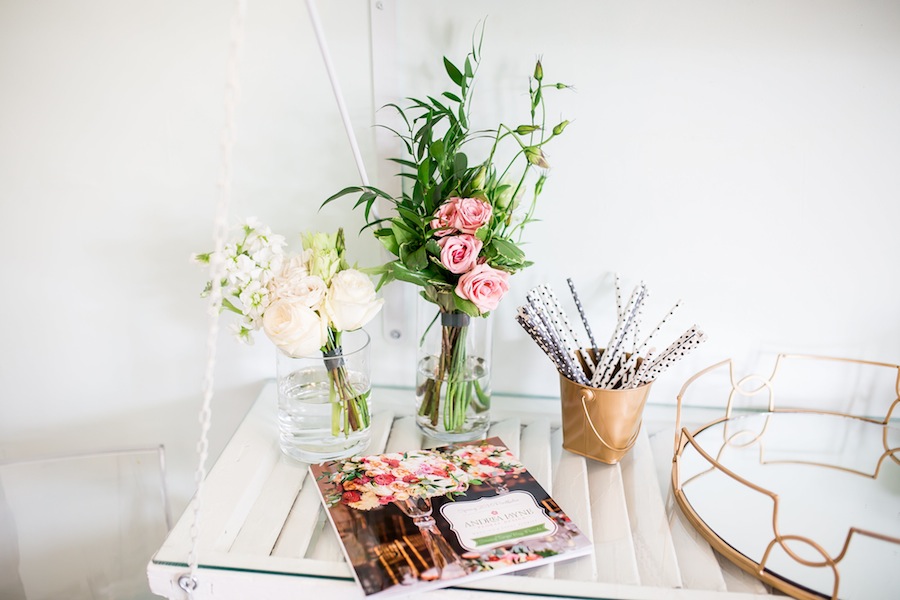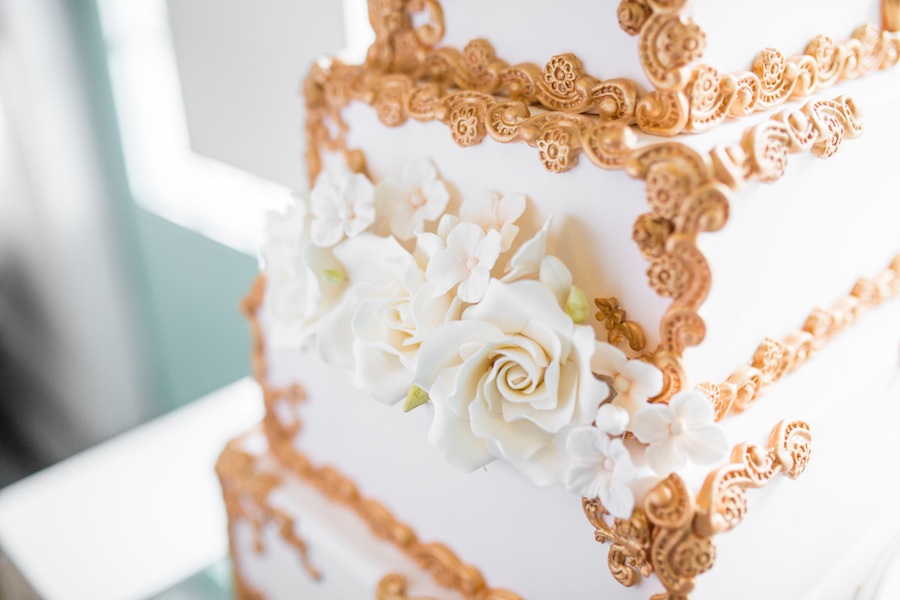 Being the great hosts that they were, the vendors provided champagne and sweet treats, the perfect way to kick off any workshop! After mingling with the vendors and meeting some of the brides, including a few Marry Me Tampa Bay readers, we took our seats in crystal chiavari chairs by A Chair Affair. Oh So Classy Events wedding planner and event organizer, Sasha, began explaining design components for the day's setup.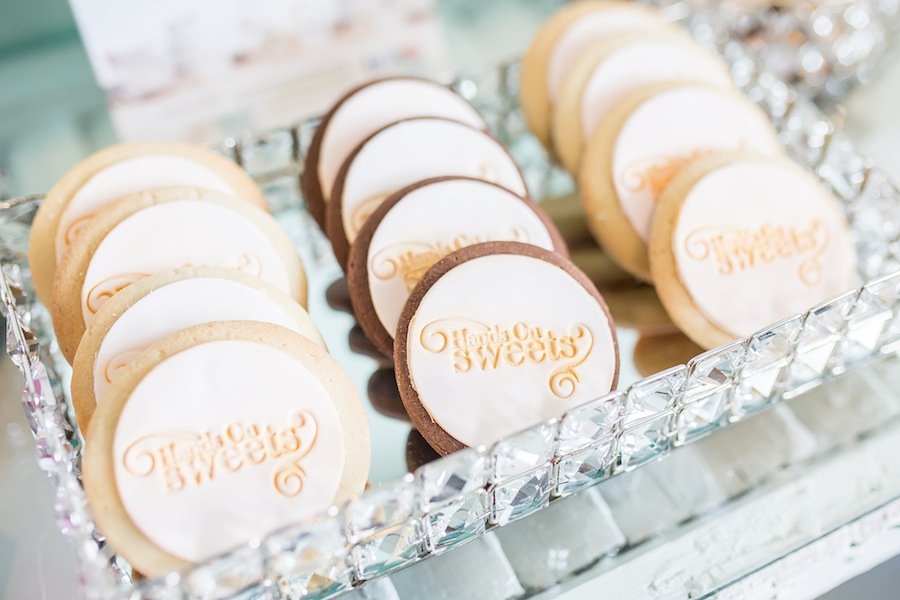 I loved the pastel color palette with gold accents chosen. Sasha pointed out the importance of linen, which was provided by Kate Ryan Linens, and how much "real estate" it takes up in the reception room and how much of a decor impact it makes.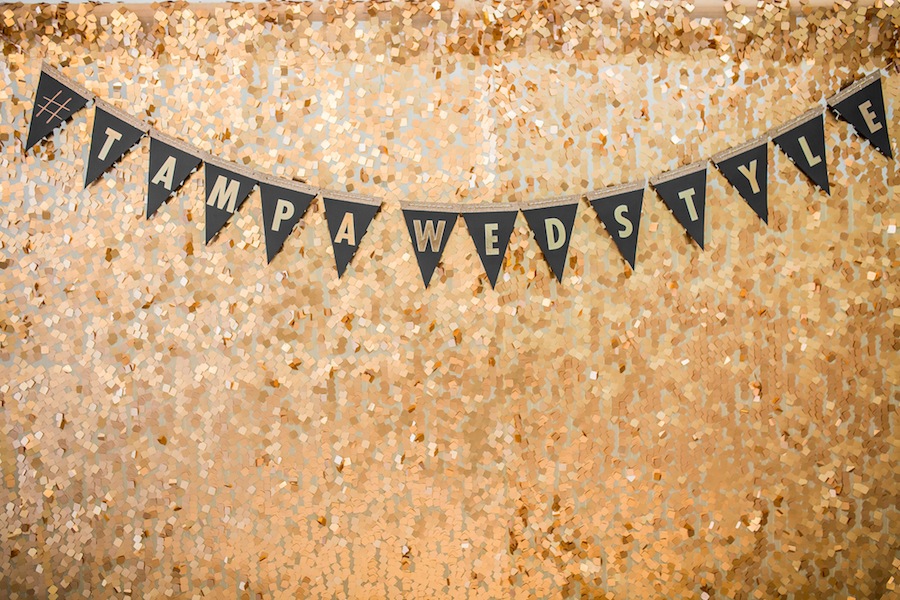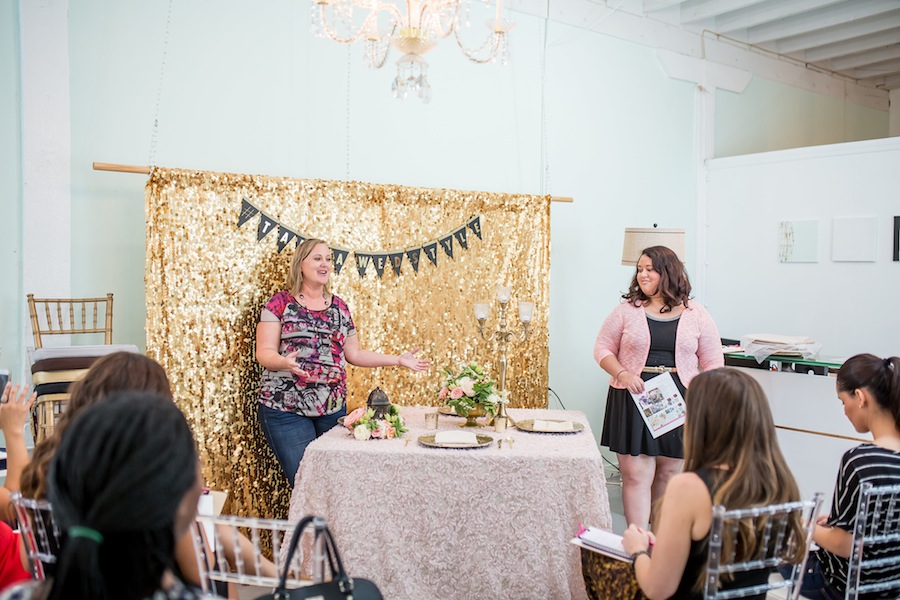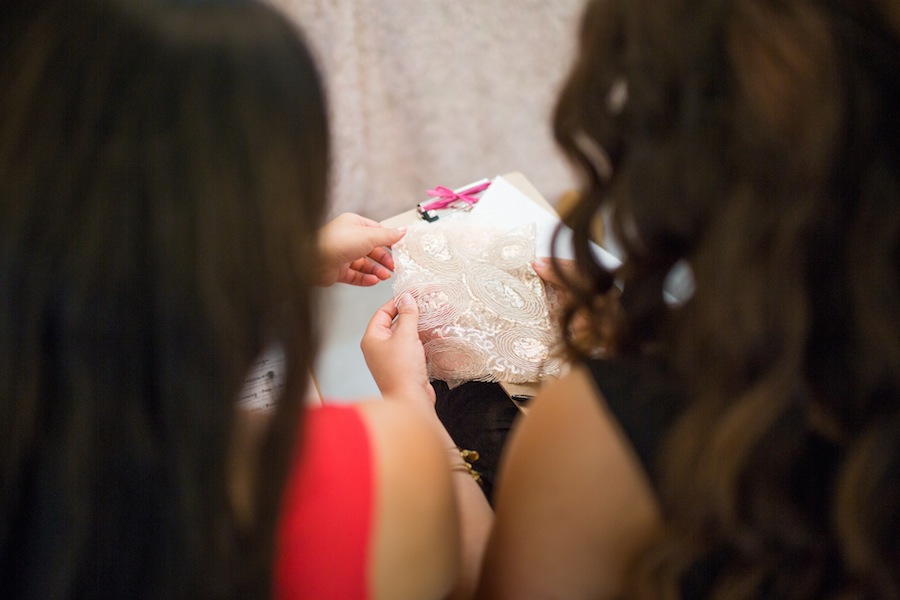 When Andrea of Andrea Layne Floral Design took the floor, she discussed the difference in quality between flowers from a wedding florist and those from a grocery store. Did you know flowers are ranked just like diamonds? Most professional wedding florists receive A-rated flowers, while Wal-mart flowers are probably a D-grade. I was shocked to learn that her display centerpiece was from an outdoor wedding from the day before, though you could never tell, because of the quality and prep work she puts in. Andrea also touched on the seasonality of flowers and how to work with your florist to chose blooms that will complete your overall look, while also staying in budget.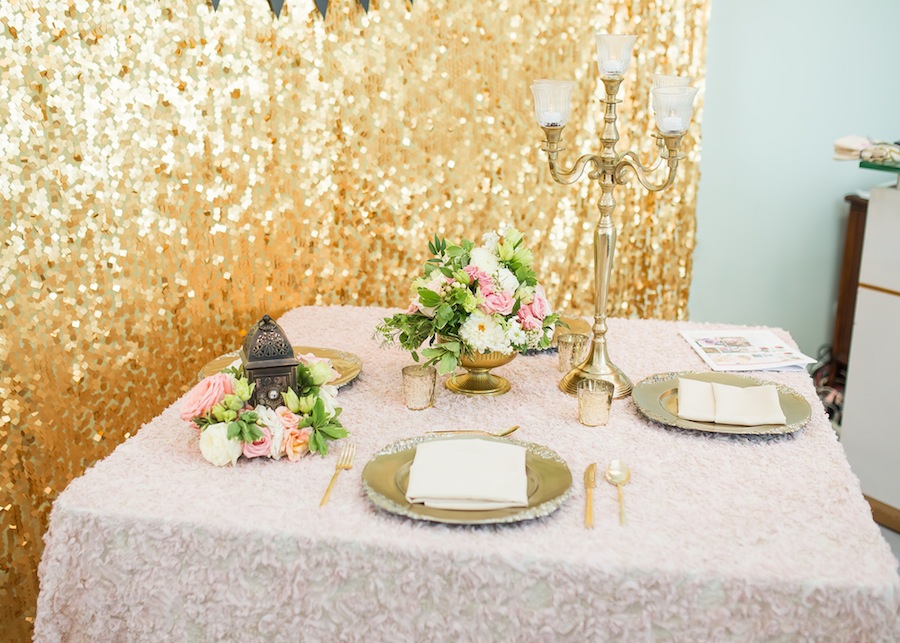 While I think of branding in the business sense, I've never thought about how couples are essentially branding their wedding by choosing an overall color scheme and building around that. Sarka of Citrus Press Co. showed how to continue this theme with your stationary and briefly touched on wedding invitation etiquette. Don't worry, I've already asked her to do a full write up on this topic!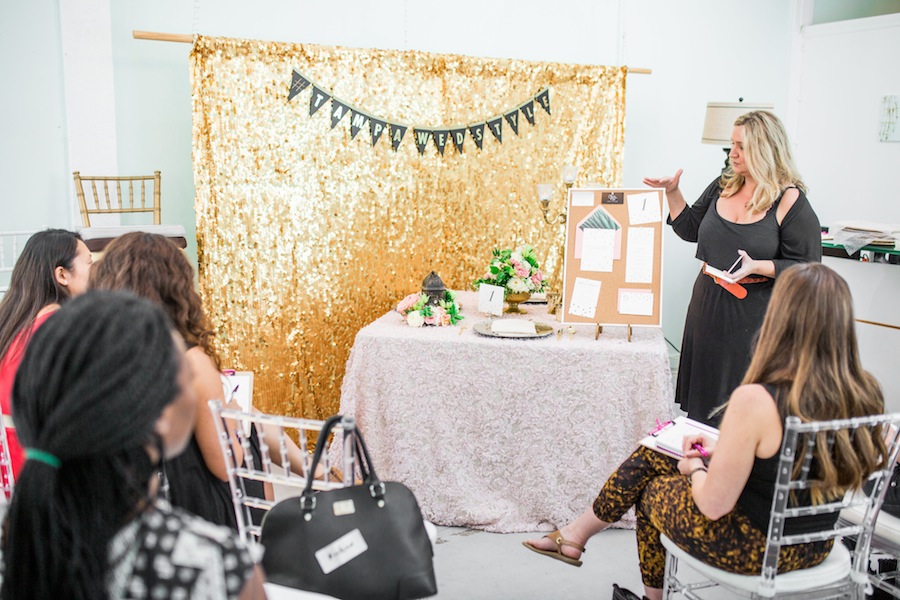 A Chair Affair spoke about unique seating for your Tampa Bay wedding and the various options they provide. I never thought about renting pews our benches instead of chairs for an outdoor wedding, but they can definitely add to your wedding ceremony's ambiance!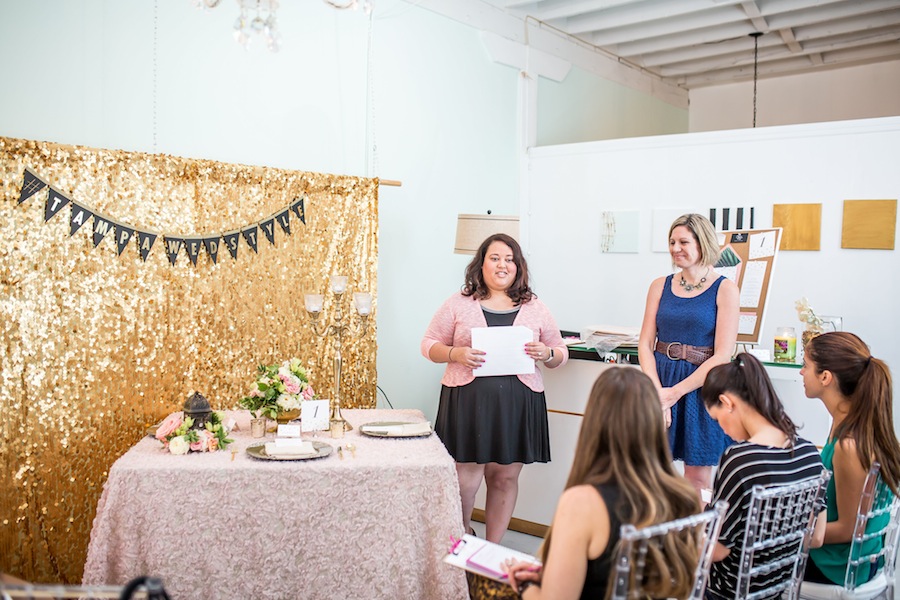 When it came time for a sweet discussion, I never realized how the shape of your wedding cake can affect the price. Choosing unique designs can add hours of work, therefore increasing your price tag, so be mindful when you want a cake beyond a round or square shape.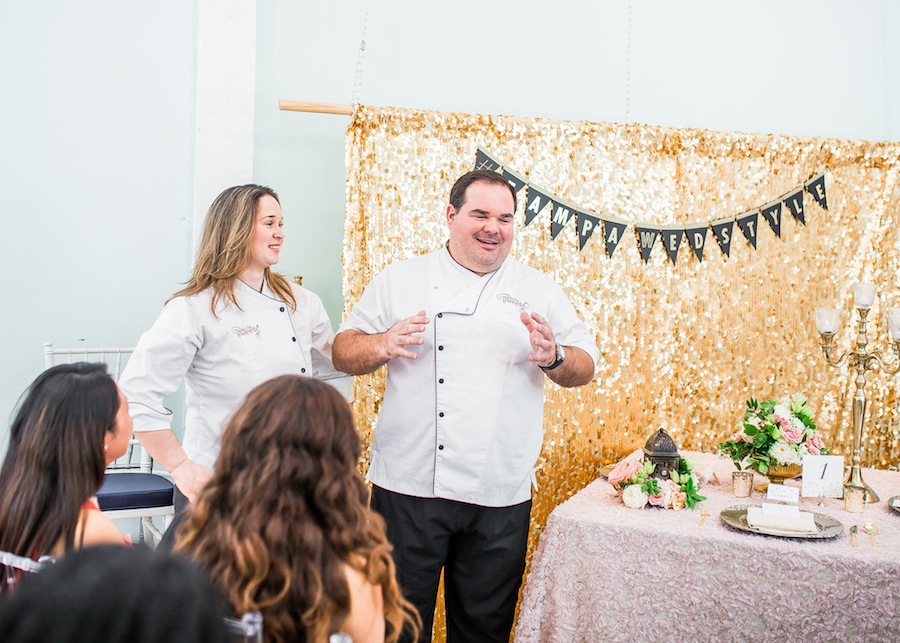 Tampa Bay wedding photographer and videographer husband and wife team Rad Red Creative wrapped up the day providing insight on what qualities to look for in your wedding pros and how videography has changed from just a video camera on a tripod.
I said a few words in closing, sharing some of my wedding planning tips with the brides. We ended the afternoon with a giveaway, group photo and, I'm not going to lie, eating more cookies! It was such an insightful afternoon, and I actually learned several new aspects to wedding planning.
One of the brides-to-be shared, Stefanie, said that she loved "that many topics were covered. All the vendors were knowledgeable in their field and great communicators!" While another attendee, Norma shared that she enjoyed "how detailed everyone was, all the information and everything presented, as well as the genuine advice they gave!"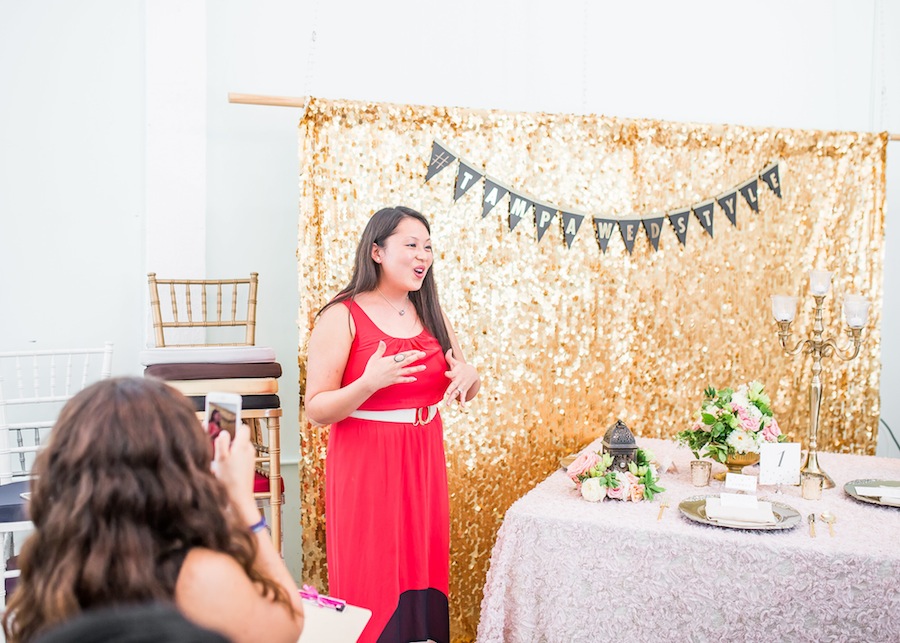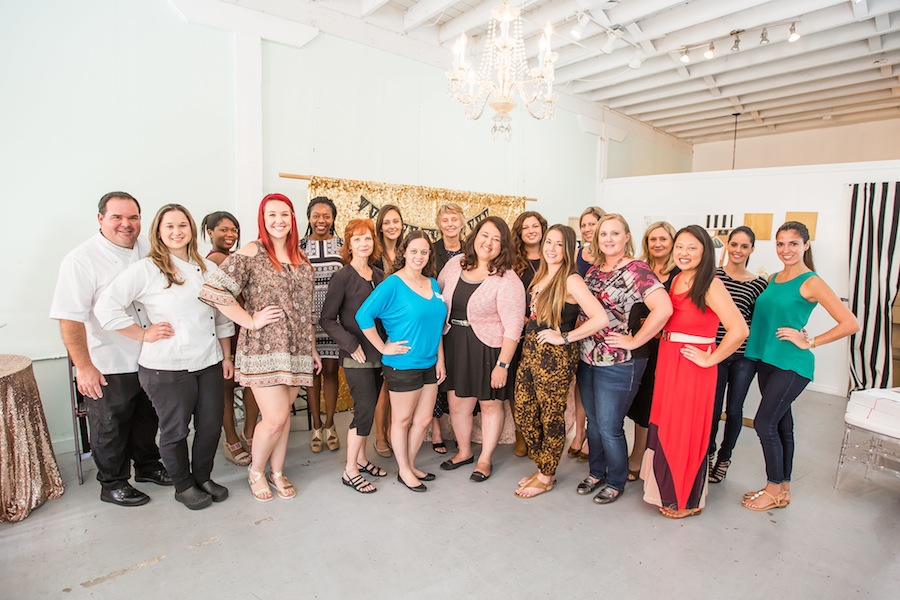 Photography: Rad Red Creative | Planner: Oh So Classy Events | Florals: Andrea Layne Floral Design | Linens: Kate Ryan Linens | Stationery and Invitations: Citrus Press Co. | Chairs: A Chair Affair | Cake: Hands on Sweets