Tampa Bay brides often tell us that their best piece of advice they can share for other couples is to hire a wedding planner, and we couldn't agree more!  Not only will a Tampa Bay wedding planner make you feel at ease on your big day, but the professional ones have experience and can anticipate almost anything you think will happen at a wedding.
Behind many glamorous Tampa Bay weddings is wedding planner and designer, Staci Mandikas, owner of UNIQUE Weddings & Events. Staci is constantly inspired by the world around her, bringing trend setting ideas to her couples and the wedding industry.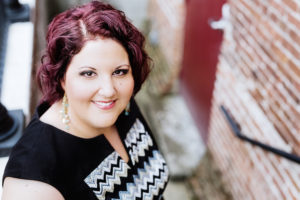 Email UNIQUE Weddings & Events 
Website | Facebook | Instagram | Pinterest
What inspired you to start your business?
While working in the interior design field, I was at the age where all of my friends were getting married, and I was constantly approached to help them with their weddings, which I did excitedly! I was always a fan of weddings! After a while, friends of friends were contacting me to help them too, and before I knew it
UNIQUE Weddings & Events
was born. That was nine years ago.
Where do you draw your inspiration?
Everywhere! Our favorite inspiration sources are art installations, textiles and interiors, but we are truly inspired by the world around us! I am constantly snapping pictures, pinning and sketching. I just can't turn it off!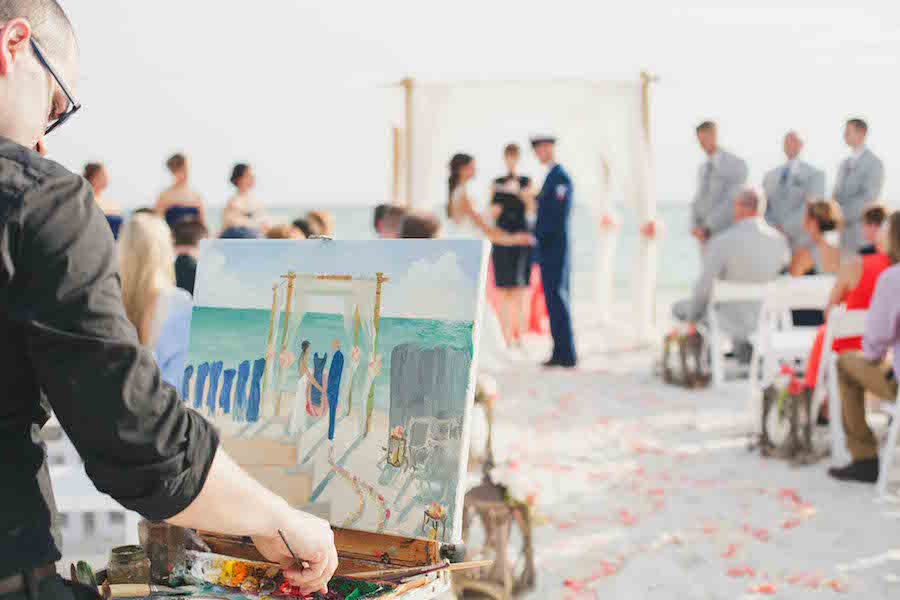 What makes your business stand out from other wedding planners?
We are designers who plan weddings! We understand the methodology of design and utilize these skills when working with our clients. Our ideal client is someone that is open to new ideas, color schemes and is not restricted by traditions. We seek inspiration outside of the event industry and are always fans of doing something UNIQUE! We set trends with our wedding details, and we strive for every wedding to be a UNIQUE expression of our client and their story.
What is one of your favorite things about being a wedding professional?
Showing my clients, in the physical form, what has been in my head for the last six, twelve or eighteen months! I especially love the responses that we get from our clients, their families and their guests. When we give our clients a sneak peek of their wedding, I've had clients become hysterical with tears and even once had a groom begin leaping in the air because he was so excited.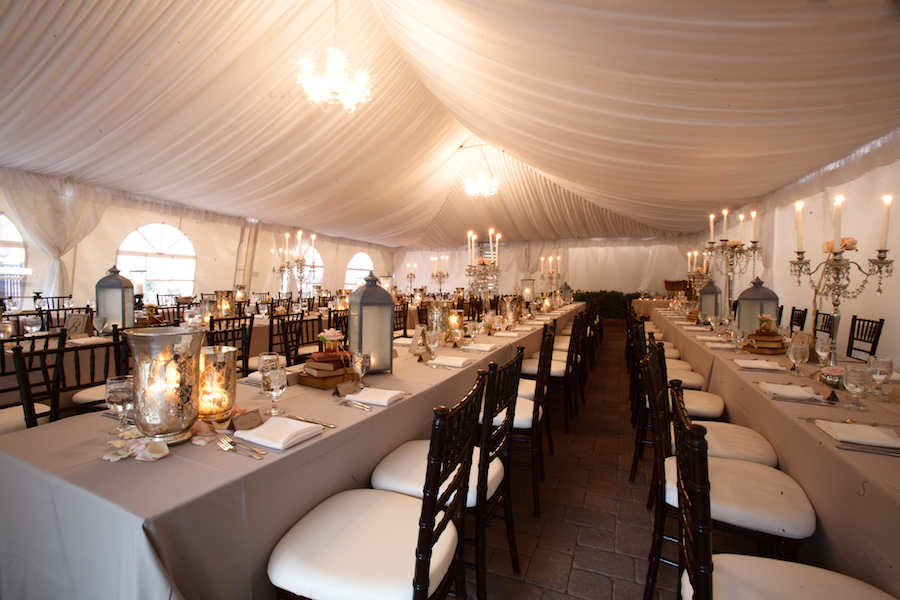 What is one of your most memorable moments as a wedding professional?
Ugh! I can only pick one? That's impossible! Well, if I can only pick one (there are about a million runners-up), that would be a small wedding that we planned for a sweet couple. They were both extremely busy doctors, so our face time with them was very limited. I believe we only met a handful of times over the nine months of planning. Since we spent such limited time together, we had to stay very focused, and while we planned an amazing wedding for them, I never felt like we created a good personal relationship.
They were big fans of Broadway, so they wanted to incorporate some music from the Phantom of the Opera soundtrack into the ceremony. I mentioned that I hadn't seen it, but I always wanted to. Fast forward a couple of months later to wedding day, and the couple presented me with a thank you gift , two tickets to see the Phantom of the Opera just a few weeks after the wedding! I couldn't believe that they remembered! I was so humbled, and I realized that even though we had a limited time together, there was a connection made. They were ecstatic on wedding day, and I was honored to be a part of their celebration.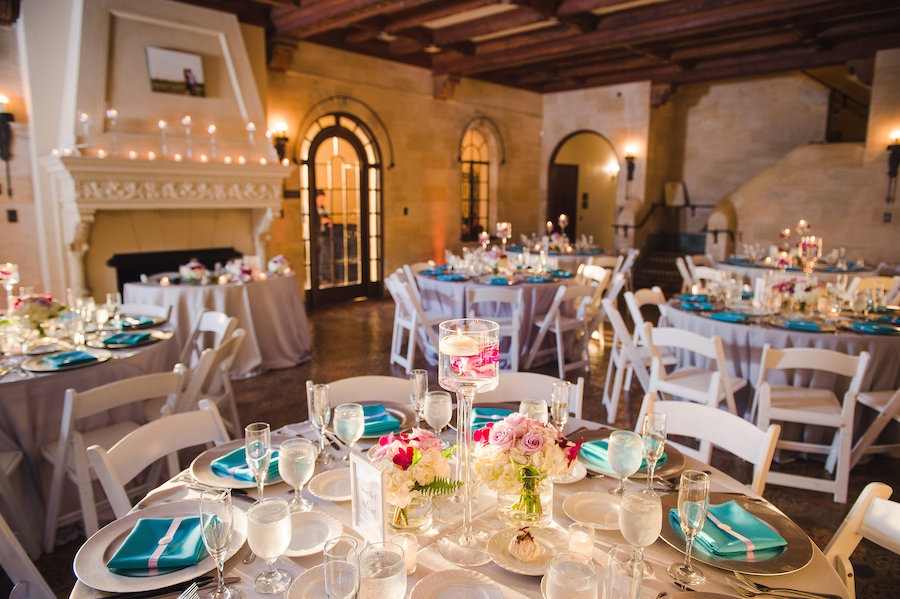 In your opinion, what is a MUST HAVE at every wedding?
Lighting! We are self proclaimed "lighting fiends," because it can so easily transform a space. Whether it's uplighting, string lights, pin-spotting or lighting patterns, we just can't get enough!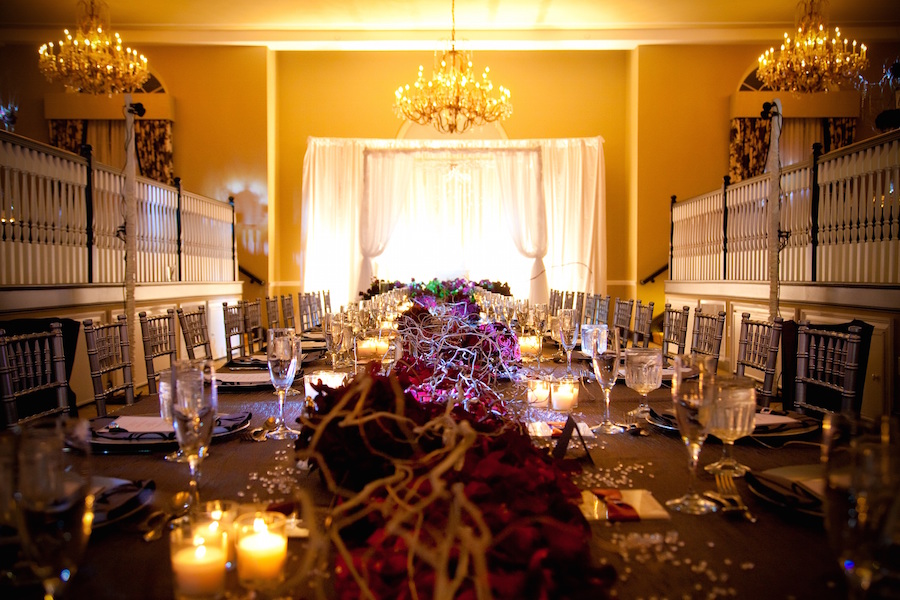 What is one of your passions, non-wedding related?
My family! My husband and I have a four-year-old daughter who is the apple of our eye. I just love seeing the world through her eyes.
What is one thing most couples would be surprised to know about you?
I get up super early on wedding day! (Earlier than normal, as I'm known for being an early riser, at 5 a.m.). I am typically so pooped after rehearsal, the day prior, that I will fall asleep at 8 or 9 p.m. So, on wedding day, it's not uncommon for me to start the day at 3 or 4 a.m.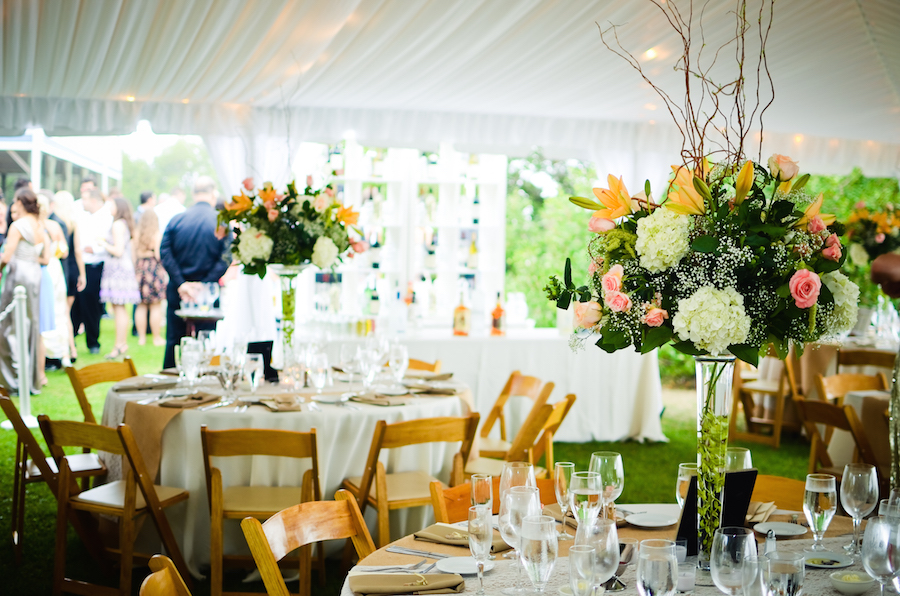 What are you most excited about in the upcoming year?
We have some truly amazing weddings on the books for next year! We are so excited to exceed all of their expectations.
What is the best piece of advice you can give a bride who is searching for a wedding planner?
Experience is key! The best wedding planners will tell you that what makes them good is all of the venues, guest counts, vendors, cultures and challenges that they have encountered throughout their career, therefore preparing them for almost anything. Even with nine years of planning weddings, I am still learning!
Also, pay attention to their portfolio. You should see an array of color schemes, styles, locations, etc. If you are seeing a limited number of venues, color schemes and styles, this may be an indicator that you are dealing with an inexperienced planner. The final way to vet a planner is to talk to the vendors that you already have contracted. The good ones have good reputations, so your vendors will be excited to share their thoughts on your potential planner, since in the end, they will be the one working directly with them on your wedding day.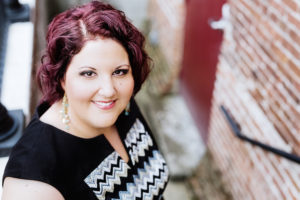 Owner and Senior "Plansigner" (Planner/Designer) of UNIQUE Weddings & Events, Staci Mandikas, has been planning events for over nine years, but has been a designer her whole life. After an extensive interior design career, working on residential, commercial and hospitality projects, she found her "voice" in designing and planning events.
Staci was awarded Tampa Bay Business Journal's "Best in the Biz – Favorite Event Planner" and is currently active in the Association of Bridal Consultants (ABC) as well as the National Association of Catering & Events (NACE). In 2016, she was awarded NACE Chapter Member Event of the Year and also served on the NACE Membership Committee. In addition to her contribution and events featured here on Marry Me Tampa Bay, she is also a contributor to Wedding Planner Magazine and regularly has events featured in countless online and print publications including Style Me Pretty, Tampa Bay Weddings, The Knot Magazine, Borrowed & Blue, Sarasota Magazine, Trendy Bride Magazine, Wedding Wire, Every Last Detail, Offbeat Bride and many more. 
Staci strives to create weddings that are UNIQUE expressions of her clients and their stories. She truly believes that every wedding should engage its guests in every way possible and leave them feeling like they've been a part of something special.
Email UNIQUE Weddings & Events
Website | Facebook | Instagram | Pinterest