Tampa Bay wedding planners wear many hats; not only do they organize your vendors and timeline, but they celebrate with you when you choose your dress, talk you through difficult decisions and do everything in their power to make your day as perfect as possible.
We've have the privilege of working some of Tampa Bay's best wedding planners over the years, including Parties a la Carte. Most recently, we worked with owner, Jessica Ralph, during the Tampa Bay Wedding Week Clearwater Beach Venue Crawl. We were so impressed by the level of detail that went into everything that Jessica did from the custom signage to the live music and of course the innovative decor and design.
Visual talent aside, we appreciate the dedication that Jessica gives each client and vendor. She's extremely intelligent, thorough and a genuinely caring person. Plus, she can do it all in the most incredibly high heels, so you can pretty much say she's Wonder Woman.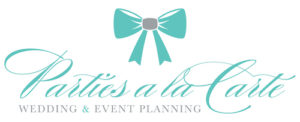 Email Parties A'La Carte
Website | Facebook | Instagram | Pinterest
Featured Parties A'La Carte Weddings on Marry Me Tampa Bay
What inspired you to start your business?
My career started in corporate event planning, and while I enjoyed the structure, my passion has always been in the personal touches. After years of planning events for family and friends, I decided to branch into the wedding and social events industry to put that passion to work.
Where do you draw your inspiration?
My main focus is building a relationship with my clients to gauge their style and vision. I stay ahead of popular trends and look for ways to integrate new ideas to create timeless and memorable events.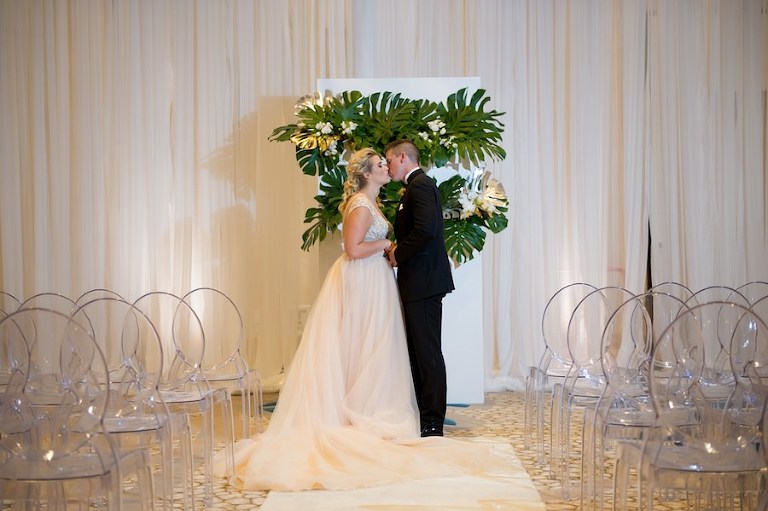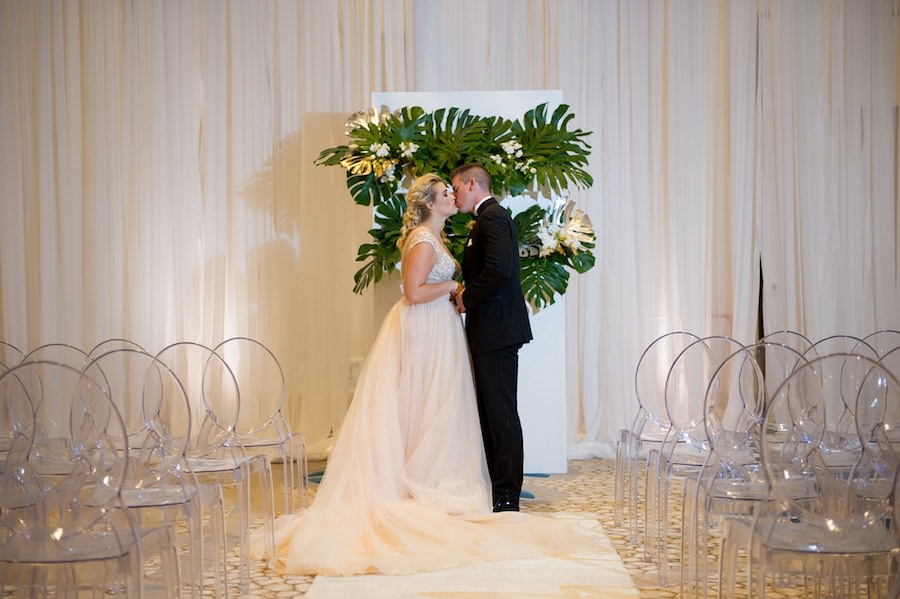 Andi Diamond Photography | Planner: Parties A'La Carte
What makes your business stand out from other wedding planners?
My clients come first. I'm hands on from the first meeting, throughout the planning to the execution of the big event. After years of experience, I know the importance of every detail in taking a vision and making it a reality.
What is one of your favorite things about being a wedding professional?
Every client and event is different, so I'm never bored! I constantly feel motivated and challenged to out-do myself.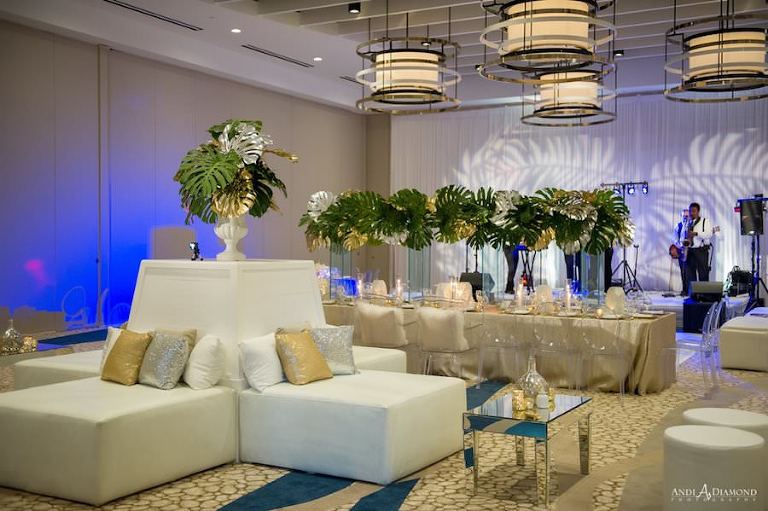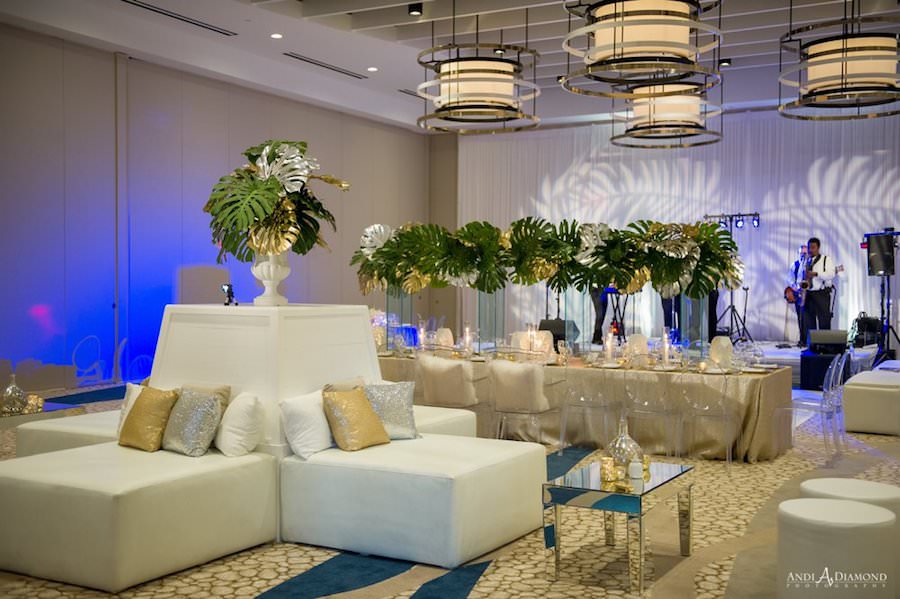 Andi Diamond Photography | Planner: Parties A'La Carte
What is one of your most memorable moments as a wedding professional?
Every event is memorable for us. From the connection we establish at the start, to the final execution of their event, and everything in between. Knowing all of your hard work has paid off and the couple and their families enjoyed their special day is so rewarding.
In your opinion, what is a MUST HAVE at every wedding?
Having the perfect planner does make the process easier and more enjoyable, but an experienced and professional photographer is a must! The images will be a lasting reminder of your special day that you will cherish forever.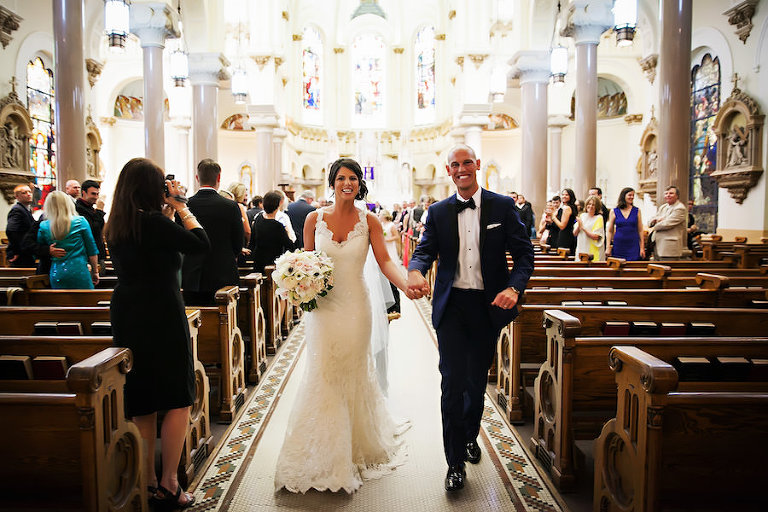 Limelight Photography | Planner: Parties A'La Carte
What is one of your passions, non-wedding related?
Traveling and exploring new places with my family. I have four boys between 8-14-years-old, so it's always an adventure!
What is one thing most couples would be surprised to know about you?
In a place of so many transplants, I find people are always surprised to hear that I am a true Florida native, born and raised in Tampa.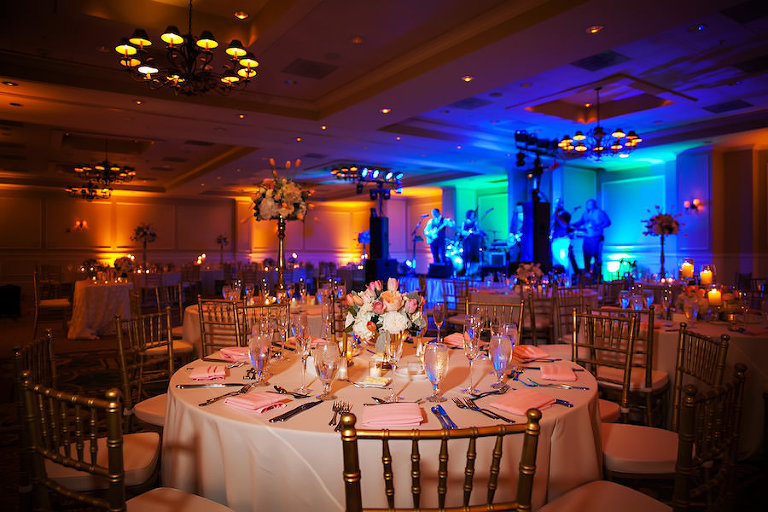 Limelight Photography | Planner: Parties A'La Carte
What are you most excited about in the upcoming year?
I'm excited about all the new experiences, clients, and events the year will bring. We'll be exploring new, creative ideas and facing different challenges; every experience presents a new opportunity for growth.
What is the best piece of advice you can give to a couple who is searching for a wedding planner?
Take the time to research their previous work and have a conversation to ensure your styles and personalities match. You will be working closely together to plan one of the most memorable days of your life, so a relationship of trust, creativity and collaboration is essential.
Reviews From Previous Marry Me Tampa Bay Couples:
"Originally, I only hired a wedding planner for the "day of" services, because I thought I had the rest covered. I was wrong! Planning a wedding has so many details that need to be attended to, and I was not prepared or equipped to hire some of the decorators and details myself. That job should be reserved for someone who works in that industry every day! I met Jessica Ralph [of Parties a la Carte] at a wedding I was in, just after I had gotten engaged to Tyler. We hit it off right away; it was very important to me that someone had the same method for dealing with vendors prior to the wedding, issues that day of and was just fun to work with, and Jessica was all those thing and more. She took charge of all the details, was there for me every step of the way in the wedding planning and executed a perfect event on the day of! Jessica and her team were amazing, and I would recommend them to anyone looking for a planner of any event!" -Previous Marry Me Tampa Bay Bride Morgan: Elegant Pink and Ivory Downtown Tampa Wedding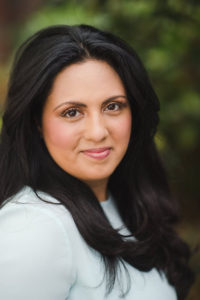 Jessica Ralph is the owner and executive St. Petersburg wedding and event planner at Parties A' La Carte. Jessica's career started in corporate event planning. After seven years, she realized she possessed a passion for planning extravagant parties for her children. Her love of the more personal and detailed side of the business inspired her to branch into the wedding industry and launch her wedding and event business.
With over ten years of industry experience, Jessica utilizes her knowledge and expertise to produce the perfect event for her clients. She takes great pleasure in providing her experience, attention to detail and creativity to aid in crafting events. What makes Jessica one of the most sought after Tampa Bay wedding planners and event planners is her style, vision and expertise. Her unique touch can be seen at any and every event, as she loves to think out of the box! No event is ever considered too big or small, whether it's for a destination wedding on a tropical island, a cozy dinner celebration for ten or a three-day wedding weekend celebration. Jessica looks forward to helping you create indelible memories for you to treasure for years to come.
Email Parties A'La Carte
Website | Facebook | Instagram | Pinterest
Featured Parties A'La Carte Weddings on Marry Me Tampa Bay