From your first meeting with Tampa Bay wedding photographer Kera Photography, you will feel as if you were reunited with your long-lost best friend. Kera has a kind soul and calming spirit that will instantly put you at ease in front of the camera, a must for any couple.
The talented wedding photographer has built her wedding business through hard work and kindness. Her generosity and love for her St. Petersburg community shows through her willingness to give back where she can. Not only will you love Kera's personality, but you'll also be swooning over the gorgeous images that she creates.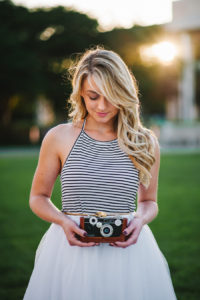 Email Kera Photography
Website | Facebook | Instagram | Pinterest
Featured Weddings on Marry Me Tampa Bay
What inspired you to start your business?
All my friends in college knew me as the photographer. Everywhere I went, I either had a camera in my hand or I was day dreaming of the next photo shoot. In college, I actually studied Public Relations and Journalism. However, when I graduated, I was offered this amazing opportunity to be a full-time second photographer and in-office editor for a well-known photographer in Naples, FL. I learned so much from that job! Not only did I learn how to be a successful photographer in the wedding industry, but I also learned how to be a successful business woman. I still look up to her to this day. After working for her for over a year and half, I eventually made my way into the corporate sector, which allowed me to move to St Petersburg, FL, one of the best decisions of my life! Once I became settled, I decided Tampa Bay was going to be the place where I began my own business.
Where do you draw your inspiration?
Inspiration for me comes in many forms. It can be the way a certain shadow is cast onto a subject. It can be the calming sounds of trees in the wind. It can come from a stranger drinking his coffee. When people ask me what I do, I explain that I am first and foremost a storyteller and second a visual artist. I like to create stories from elements around me and develop characters by watching their body language.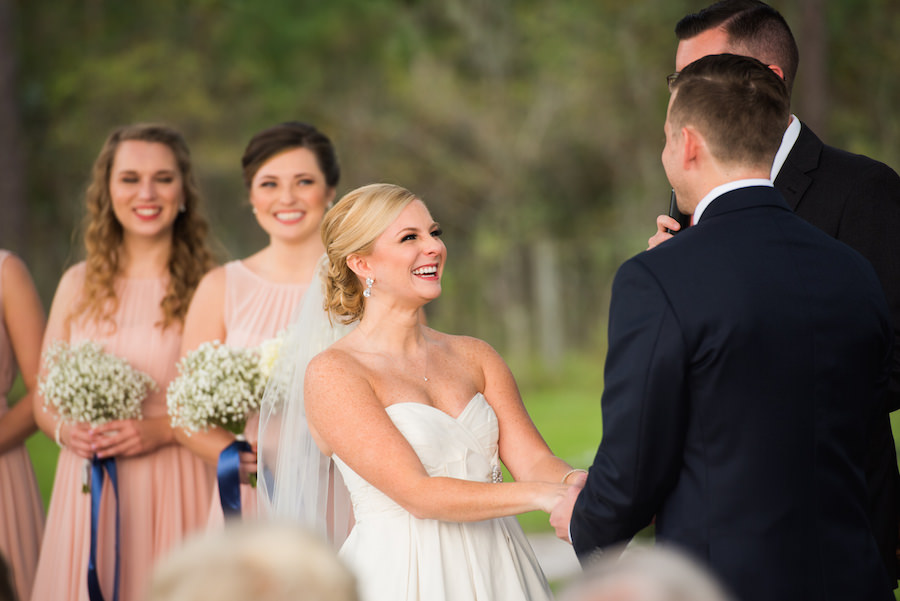 Kera Photography | Southern Inspired Dade City Wedding
What is one of your favorite things about being a wedding professional?
I really enjoy my couples. I get to meet some pretty amazing people from all walks of life, and I truly love when I can build a lasting connection with them. Weddings are incredibly intimate, and it feels super special to be able to share these moments with the couple.
What makes your business stand out from other wedding photographers?
I use a lot of bright, vivid color! My style has taken years to develop, but when it finally did, I think it became a recognizable piece for many of my clients. I would also say that my way of photographing people has allowed me to stand out. I really ensure I know my couple before any shoot. And when we do set a date, it's like we are just friends hanging out creating the most awesome art of their love. I think my overzealous personality helps my couples feel comfortable. Who doesn't love a little crazy?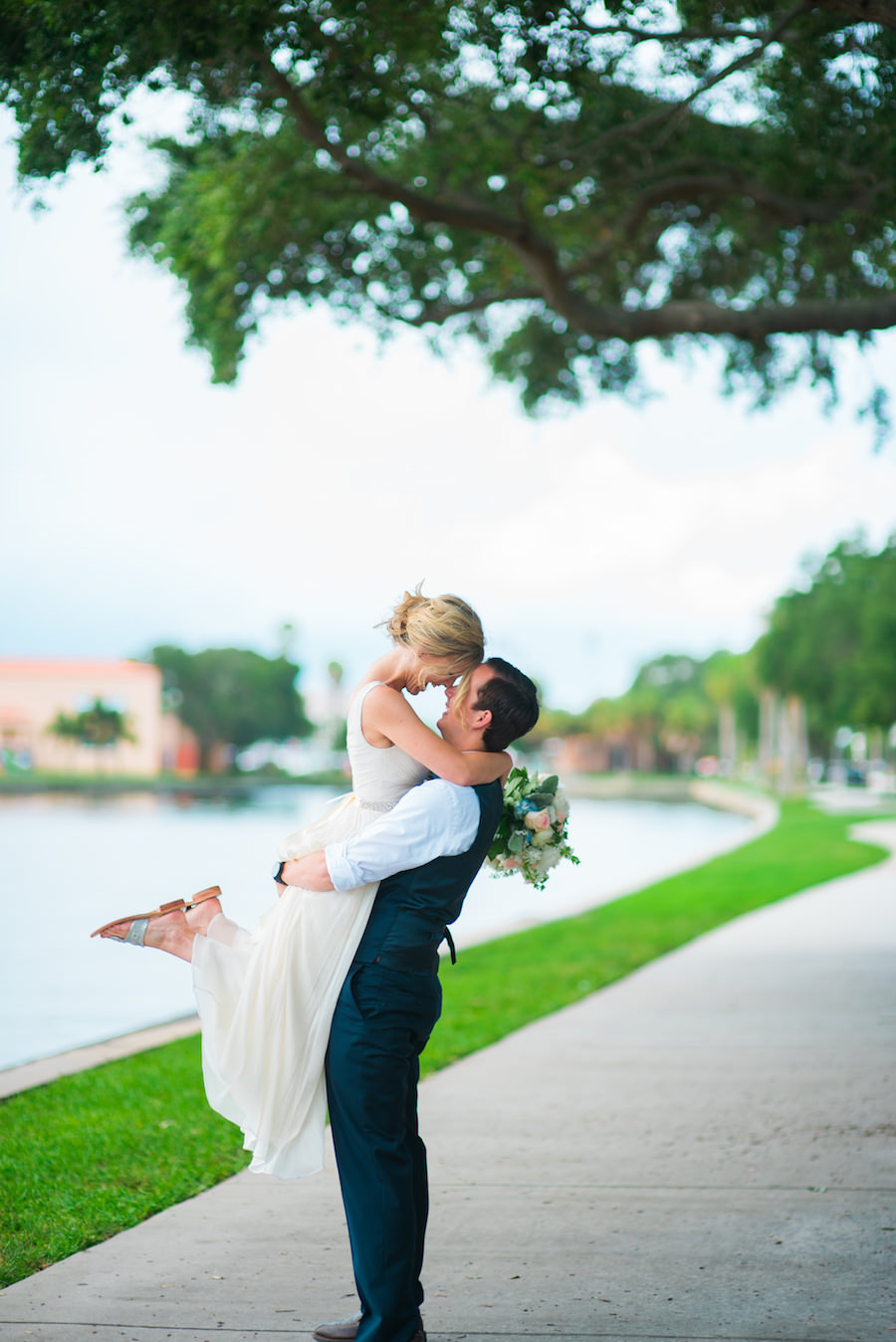 Kera Photography | Destination St. Petersburg Wedding
In your opinion, what is a MUST HAVE at every wedding?
A professional DJ! One of the reasons I adore weddings is because I absolutely love to dance! Having a DJ who knows how to read the crowd and plays music flawlessly can really make your reception party the most memorable. Plus, there is nothing I love more at receptions than capturing everyone break it down!
What is the best piece of advice you can give to a bride who is searching for a wedding photographer?
The advice I stress most often to my couples is research. Ensure the photographers you interview have full galleries they can show you. Ensure they are comfortable in ANY lighting situation. Ensure they are a good fit, personally, for you! It is so important to me that we feel a connection prior to your wedding day. I will be with you from the moment you get dressed to the moments you leave under a rainbow of sparklers. It is crucial that you feel comfortable, secure, and at ease with me.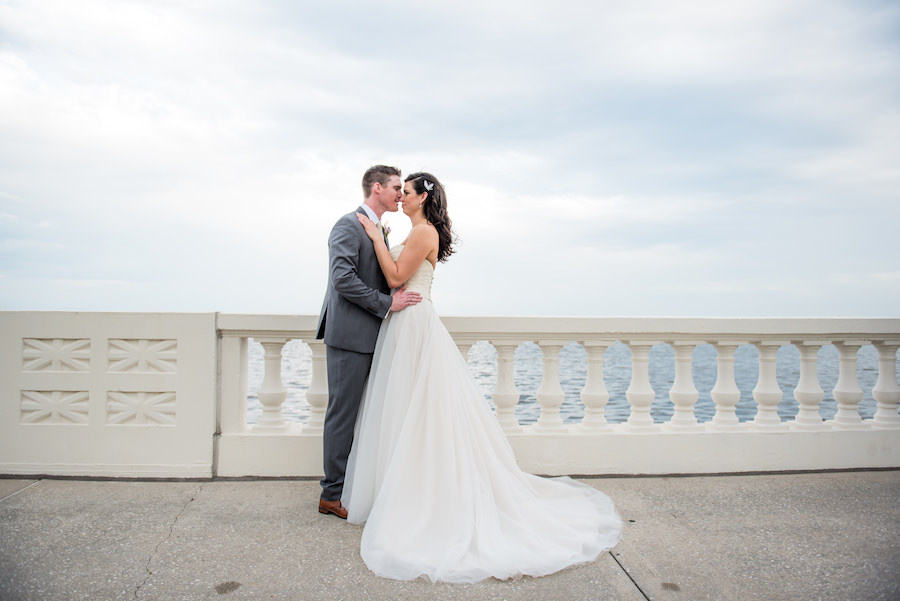 Kera Photography | Whimsical Green and Lavender Tampa Wedding
What is one thing most couples would be surprised to know about you?
I love science and travel, and it's even better when the two mix together. I'm dying to go to the Coyote Butte to see The Wave!
What are some of your passions, non-wedding related?
I'm a big believer in living an active, fit life. You can usually find me in the gym lifting weights, riding my bike around town with my boyfriend or practicing yoga at St. Petersburg Yoga.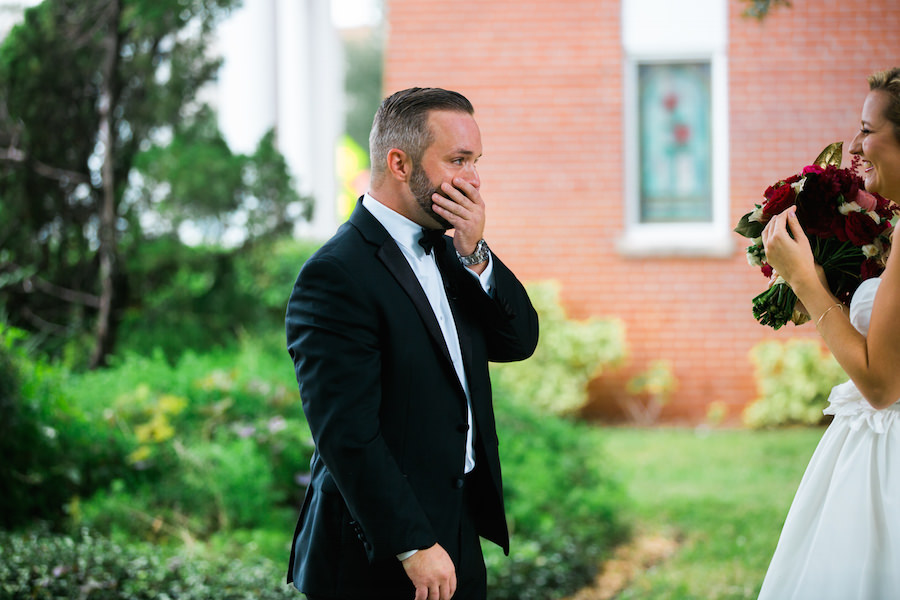 Kera Photography | Gold and Red Downtown Tampa Wedding
What is one of your most memorable moments as a wedding photographer?
A couple of mine was getting married at a gorgeous little house on St. Pete Beach. However, their wedding just happened to take place smack dab in the middle of summer. Hint: lots of rain! As soon as the bride was ready to walk down the aisle, the skies opened up! My second photographer and I thankfully had a large enough umbrella that fit the two of us, and I photographed the whole ceremony while she held the umbrella for me. There wasn't a drop of water on my camera, and the bride still looked fabulous, wet hair and all. The sunset that night ended up being the most beautiful I'd seen that year.
What are you most excited about in the upcoming year?
This year I was blessed to be able to triple my incoming business! This not only allows me to give back to causes I truly believe in, but it allows me to invest back into my business and my couples. I'm looking forward to new and upcoming gear (always!) and taking everything I learned this year and applying it.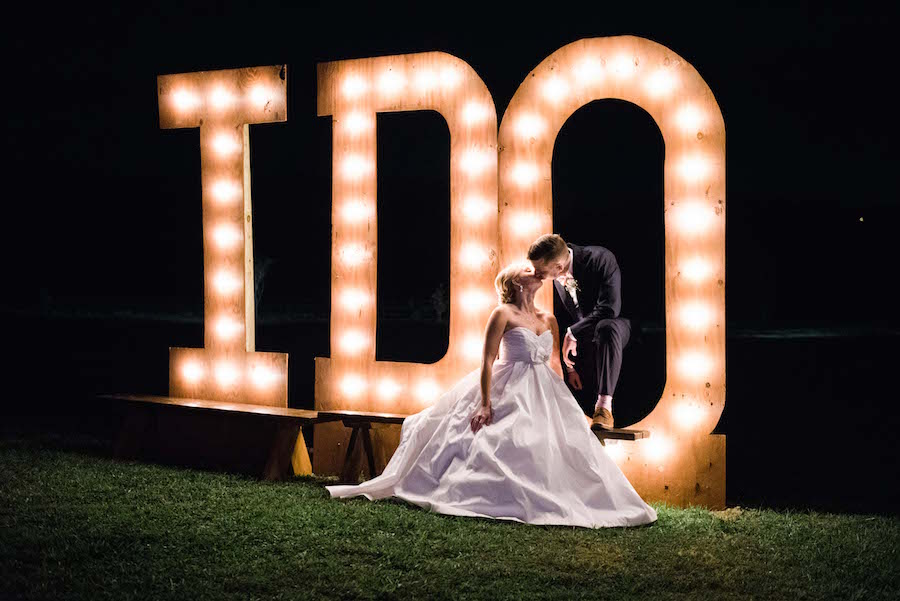 Kera Photography | Southern Inspired Dade City Wedding
Reviews from Previous Marry Me Tampa Bay Couples:
"We wanted someone who was going to blend into the party to get all the candid dancing shots that we love so much. We wanted someone who could be assertive in corralling our big families for formal family shots, yet capture the intimate moments. One of the biggest things for me was that we were able to digitally access all the pictures and could print them later on our own if we wanted to. We also took into account whether they offered an engagement shoot and the option to add a second shooter. From the first time I spoke with Kera of Kera Photography, I could tell that she knew her stuff, had a good amount of experience shooting weddings and that she was warm, friendly and motivated. She was extremely responsive via email and phone, which was helpful as I was planning the wedding from far away. She was creative and came up with amazing shots, while also capturing the shots that were really important to us. We loved her energy and were so happy with the final product! Everyone that has seen our pictures has raved about the quality." – Previous Marry Me Tampa Bay Bride Alexandra:  Whimsical Green and Lavender Kera Photography Wedding
"We were looking for someone who could capture the moment and who took photos that had feeling to them, with great colors that were not over edited. We wanted pictures that we could look back on and remember the day, not just posed pics. Kera Photography was perfect. When I talked to Kera, she was cheerful and sweet, yet still had a calm way about her. I immediately knew that she and would be easy to work with. During our interview, she told me her background was in photojournalism, which cemented my decision. Her pictures are beautiful and real!" – Previous Marry Me Tampa Bay Bride Megan: Rustic, Outdoor Bradenton Kera Photography Wedding
"I wanted natural photos that would be timeless. I didn't want everything to be posed. Kera of Kera Photography is a wonderful person. I have had the privilege to watch her grow her photography business from the ground up. Her determination and unwavering ability to bring out the best in her photography subjects, all while making them feel special, was a huge selling point for me. She truly has a heart for people, and it shows in her work. I knew her style was perfect for what I had in mind. I trusted her and knew I would be comfortable working closely with her on a day so important to us." – Previous Marry Me Tampa Bay Bride Megan: Southern Inspired Vintage Dade City Wedding
MORE: KERA PHOTOGRAPHY WEDDINGS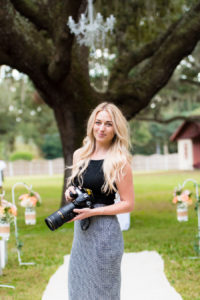 Getting my start as a photojournalist-in-training and as a second shooter was one of the best experiences in both my creative and business life. After shooting 50+ weddings in one year with a high-end wedding photographer in Naples and working for the local newspaper, I decided it was time for me to build my own business. I took what I learned along with my passions and moved to St. Petersburg; a place I now love to call home. Four years later – I have met amazing people with love stories only they could have written, stellar vendors and I even met a fellow of my own (insert sappy love story here)!
I find myself drawn to those people who have an energy for life. It's those people who make the best smiles and the happiest partners, and it's why I have chosen weddings as my primary focus. Not only do I get to vibe off all of this wonderful, amazing energy, but I also get to be a part of something bigger than myself – love!
My style of wedding photography has taken many years to develop, and it's probably true that the older I get and the more weddings I shoot, the more refined my style becomes. I would describe my photography as timeless-modern. It's spunky, colorful and fun! I am full of energy and can of course help move you into poses when need be, but find that it is very easy for my couples to unravel their true selves in front of me, making for a truly authentic session and photograph. I love using natural light, but also love using flash for those pops of colors. My style is not just a style, but an experience, and I hope to make it a fun and easy-going one for my couples. I love being able to bring bright energy to the day of your wedding. I am there with you every step of the way, in every way I can be, in hopes to make it your best day possible.
Email Kera Photography
Website | Facebook | Instagram | Pinterest
Featured Weddings on Marry Me Tampa Bay