Rustic Tampa Wedding – Tampa Wedding Photographer Ashlee Hamon Photography
Land O' Lakes couple Audrey and Richie were an online dating success story. "As I searched the profiles for Mr. Right I came across a blue eyed, handsome, young man. I won't lie, it helped that he had all his teeth, a job, and didn't live with his parents," Audrey joked.
On their first date they met at AJA at Wirgrass, then played darts at Brass Tap. Of course Audrey let Richie win.
"Over the next year and half we dated, but more importantly, we became best friends! The best part is my friends became our friends!" Audrey shared. "I think I won over Richie's friends and family when I showed up to the Hunt Club in Ugg boots and designer jeans or at the first trip to the ranch when I was wearing high heel shoes."
When Richie proposed Audrey was so excited that she that jumped the gun on her answer. "I came home to a path of dozen roses each with a love note reading why Richie loves me. The roses lead me to a candle lit room. He was there with ring in hand and wine by his side. In my cheerleading voice I screamed Yes! and jumped into his arms. I was so excited that I forgot to let him say anything," the bride reminisced.
The couple incorporated their love for the outdoors into their Tampa wedding and held a rustic, outdoor fall wedding. They had a traditional Catholic wedding ceremony at St. Timothy's and hosted a Tampa wedding reception at Mainsail Suites. "We chose the Mainsail for the venue because it had a rustic, but elegant feel. We liked the outdoor fire pits and the large room. We were happy that we would be the only party there," Audrey said.
To tie in the country theme Audrey and Richie added special touches through their Tampa wedding reception. "We brought in wood slices for under the mason jar centerpieces and a birch wood tree carved cake. The table names were types of trees such as maple, oak, pine. They were written on chalkboard signs. Being a teacher I thought that was a good touch," Audrey said.
Andrea Layne Floral Design assisted with her decor and wedding flowers. "Audrey wanted to use a lot of burlap, twine, and raffia, but add sparkle to make it more elegant. I created a design that used mango callas, burgundy sunset safari proteas, green and burgundy hypercum berries, red and yellow bi-colored roses, orange mambo and red spray roses, lime green baby hydrangea, Italian ruscus, curly willow, dried wheat and the star of the show, bronze football mums. There were personal details everywhere intermingled in the florals," Florist Andrea Layne explained.
"I knew I could depend on her [Andrea Layne] to make my flowers personal to our wedding. She was willing and eager to make them special and one of my favorite things at the wedding," Audrey said.
To capture the big day and keep their guests on the dance floor the couple hired Celebrations of Tampa Bay. "[They] did a wonderful job with the video, photography, and DJ. Randy, the owner, who also was one of our videographers and the DJ, gave a teacher's discount along with a package deal. He had everyone up dancing and entertained. Ashlee, the photographer was amazing too. The timeline of events was flawless and the video and pictures are not only professional job, but memories that will last a life time!" the bride gushed.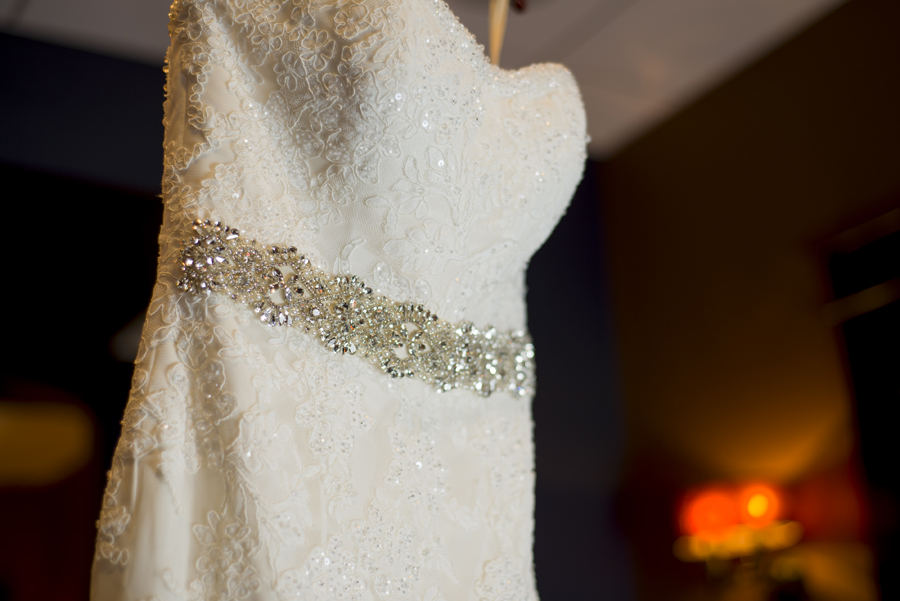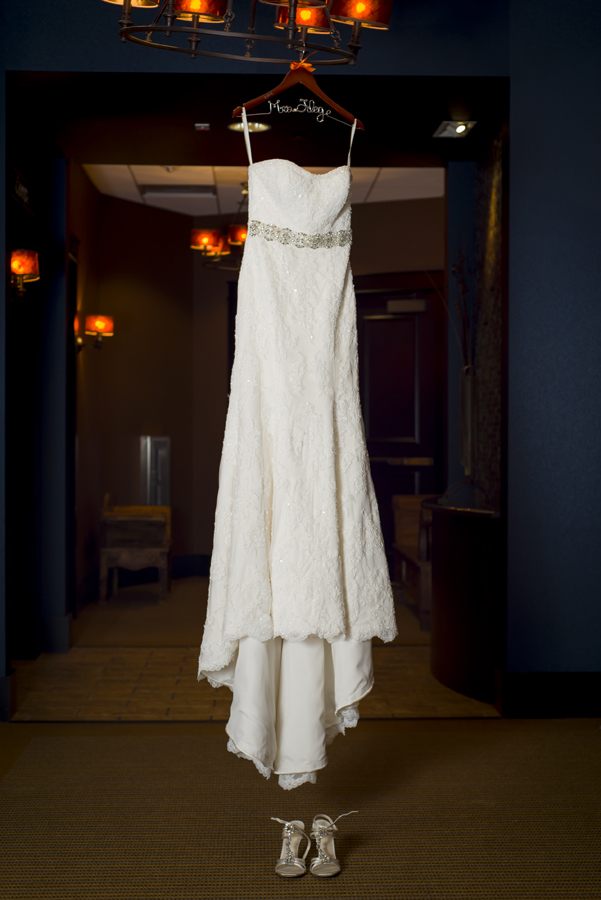 I loved my gown. I felt it was something my grandmother would have worn…it was vintage looking, simple silhouette shape, strapless, with lace and beading on the whole dress, buttons down the back with a short train. – The Bride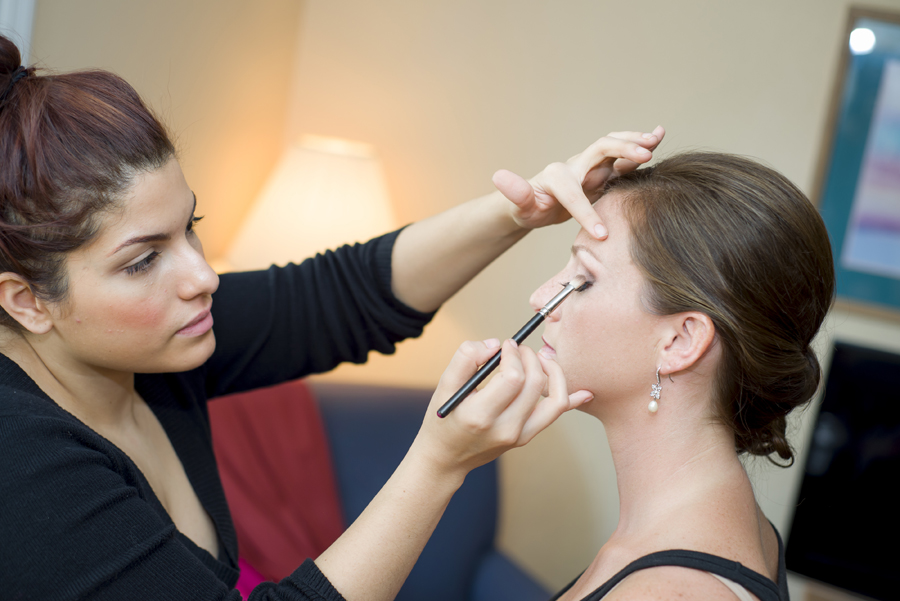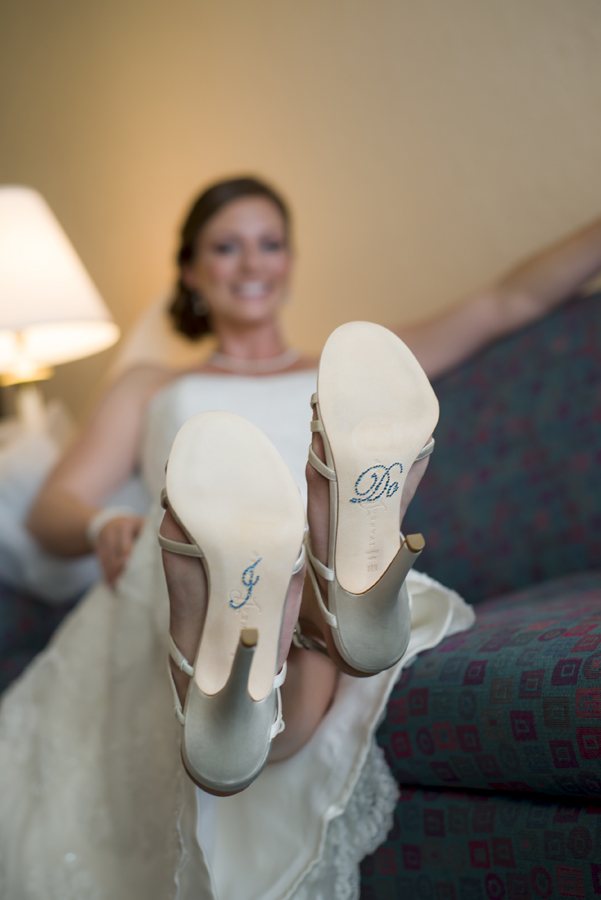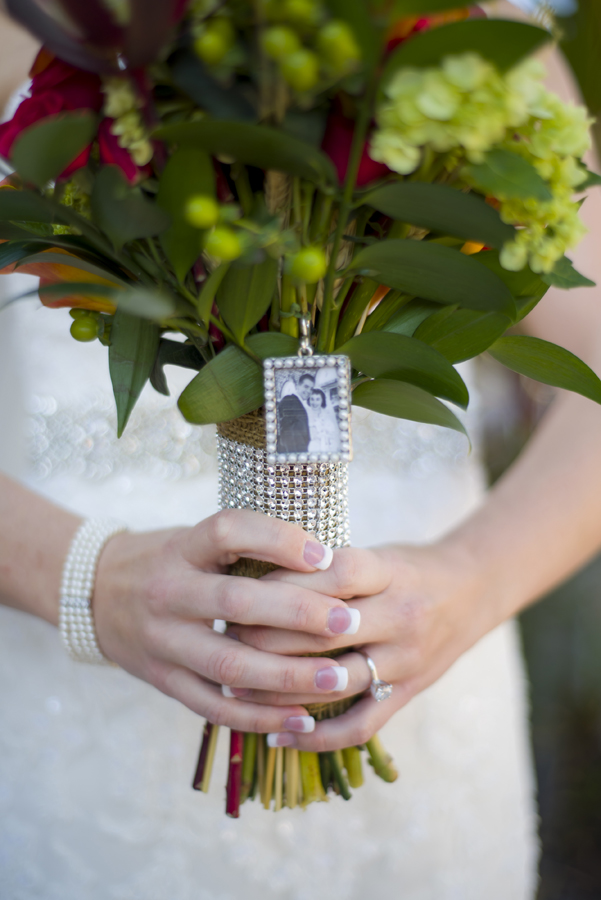 The couple decided to get married on the date of Audrey's grandparents 61st wedding anniversary. She also honored her grandmother by attaching and her grandmother's brooch and a picture of her grandparents to her bridal bouquet.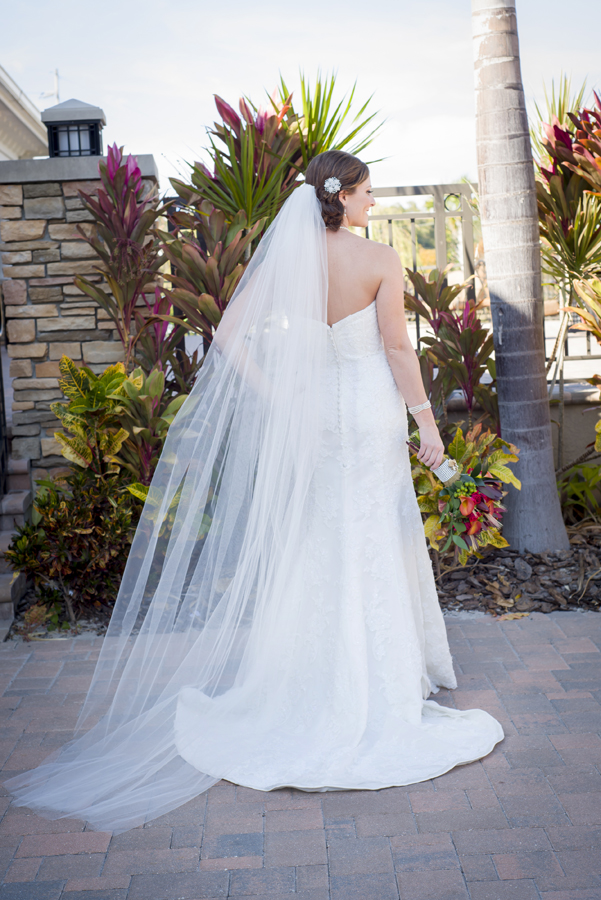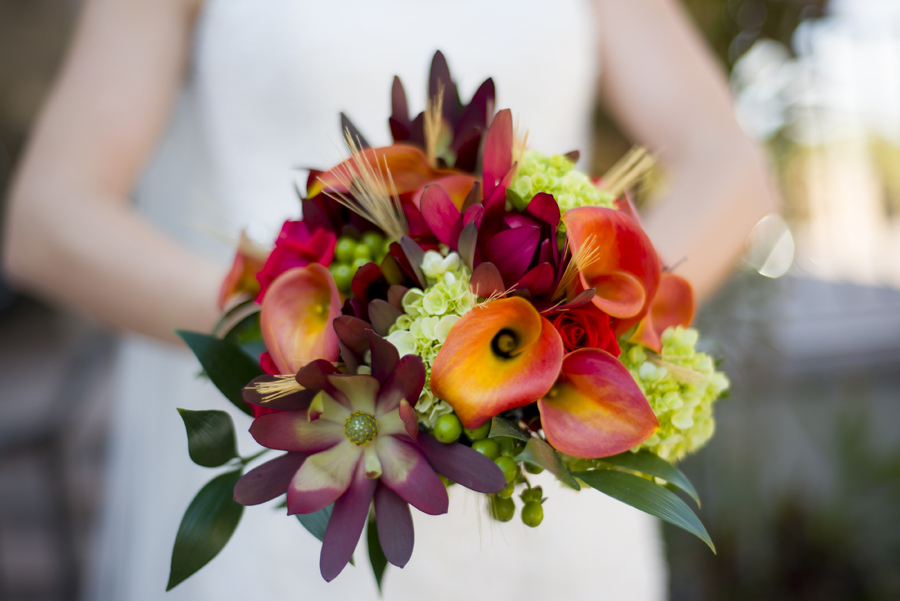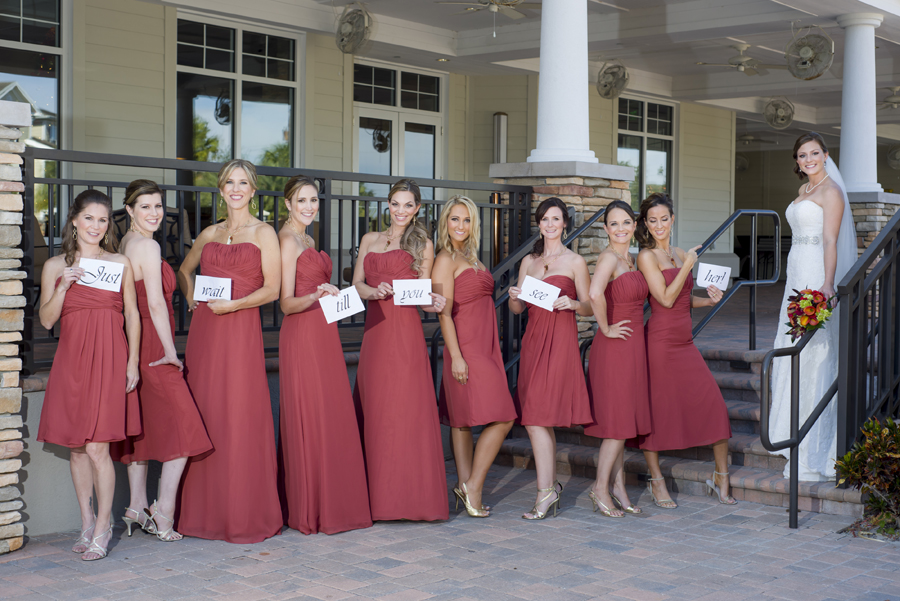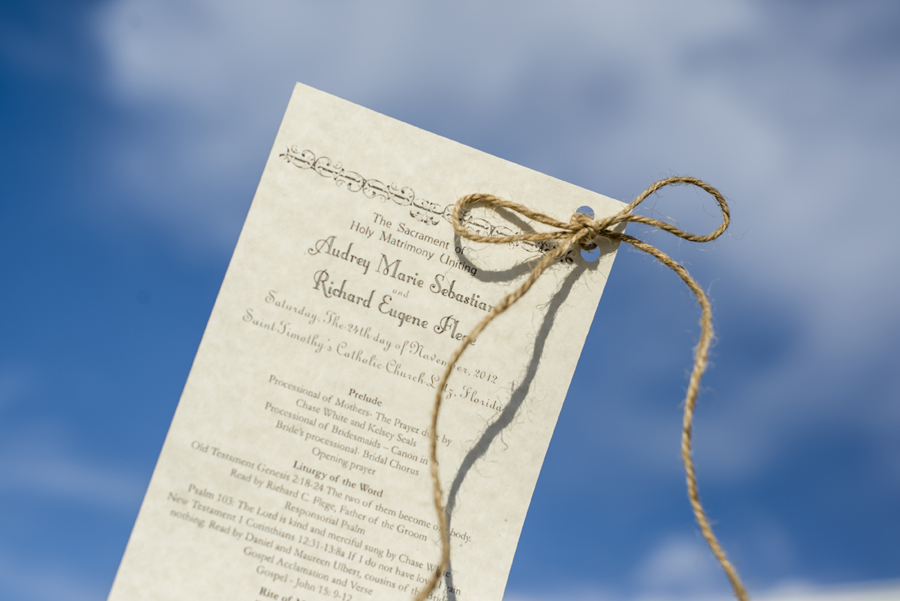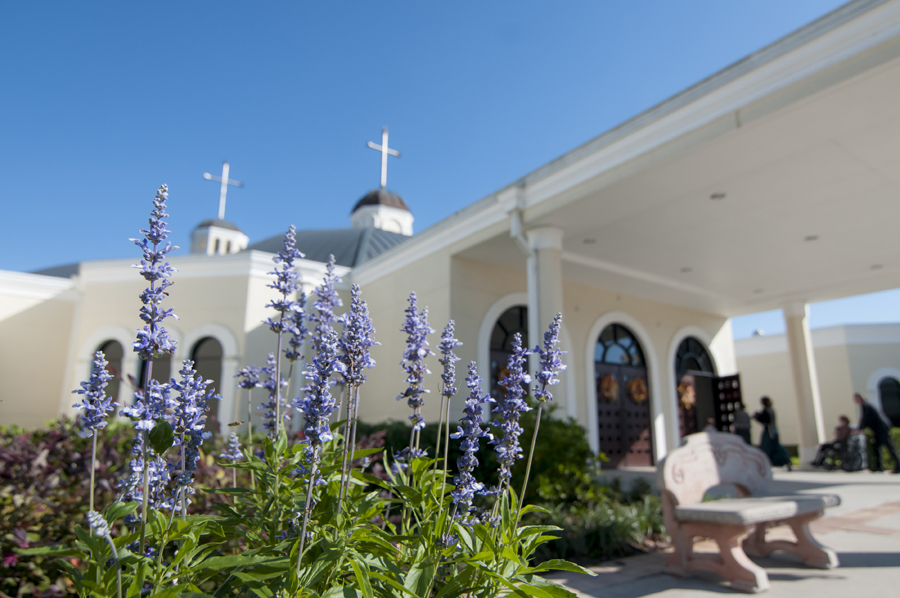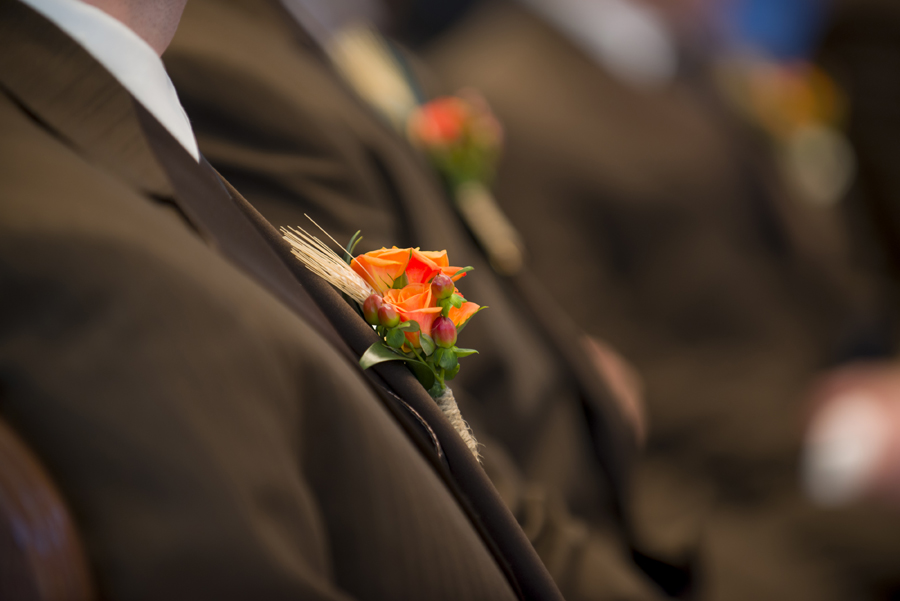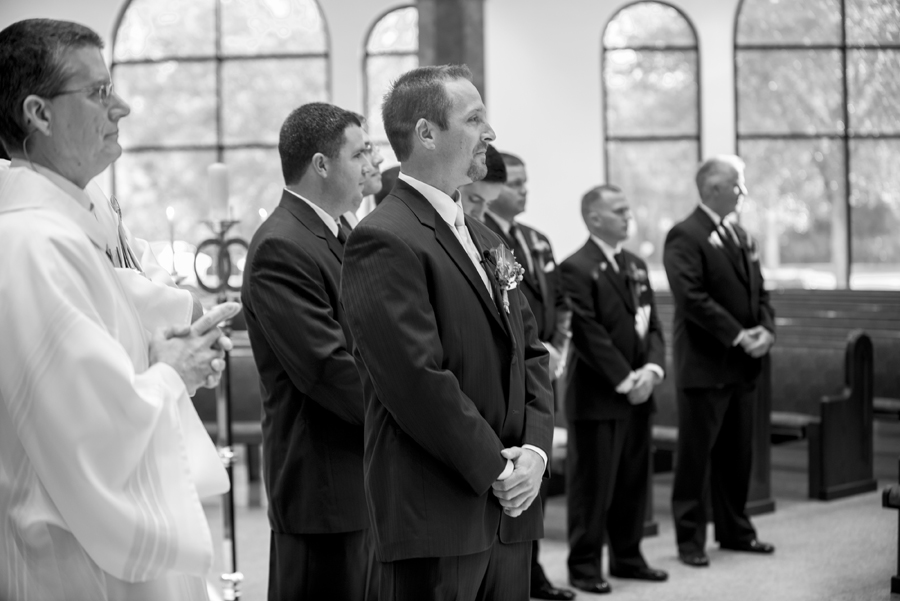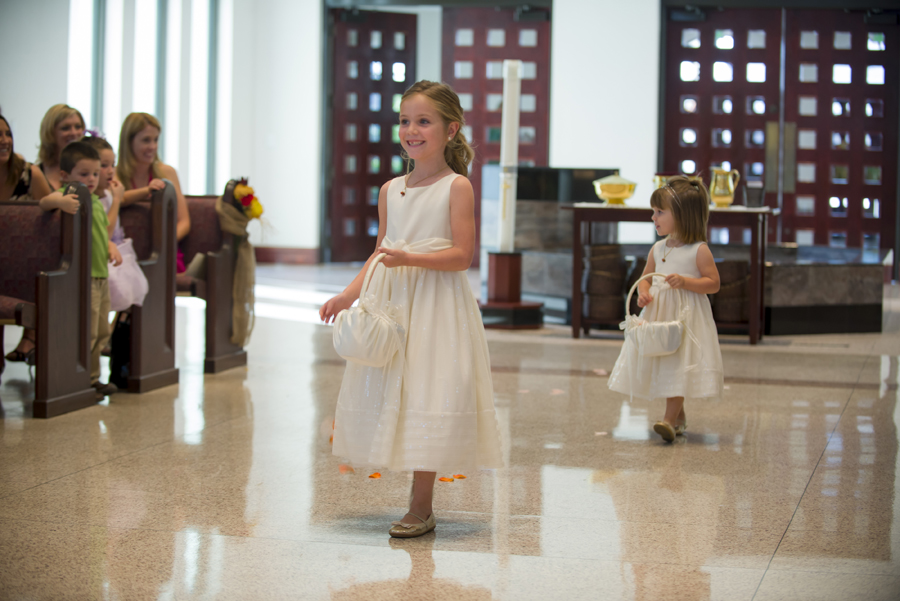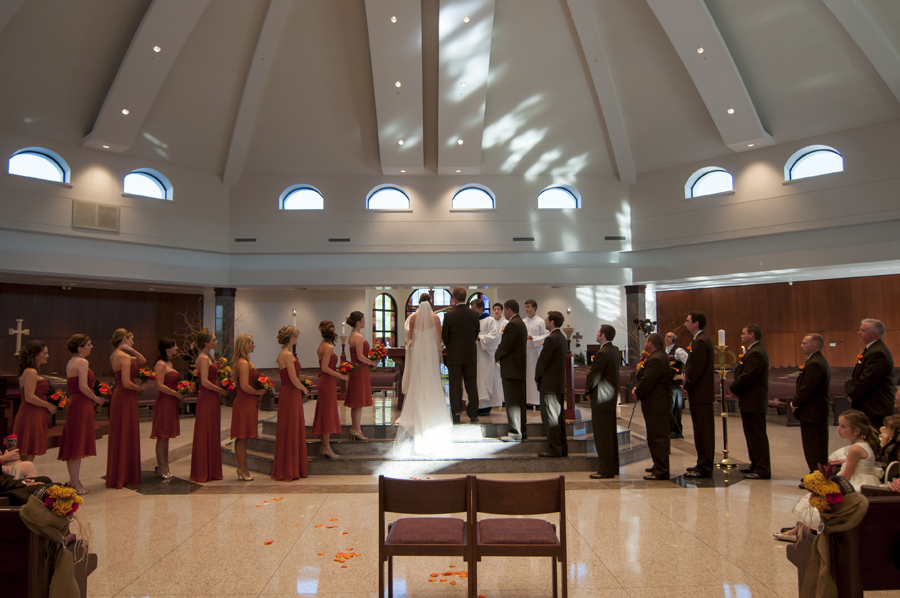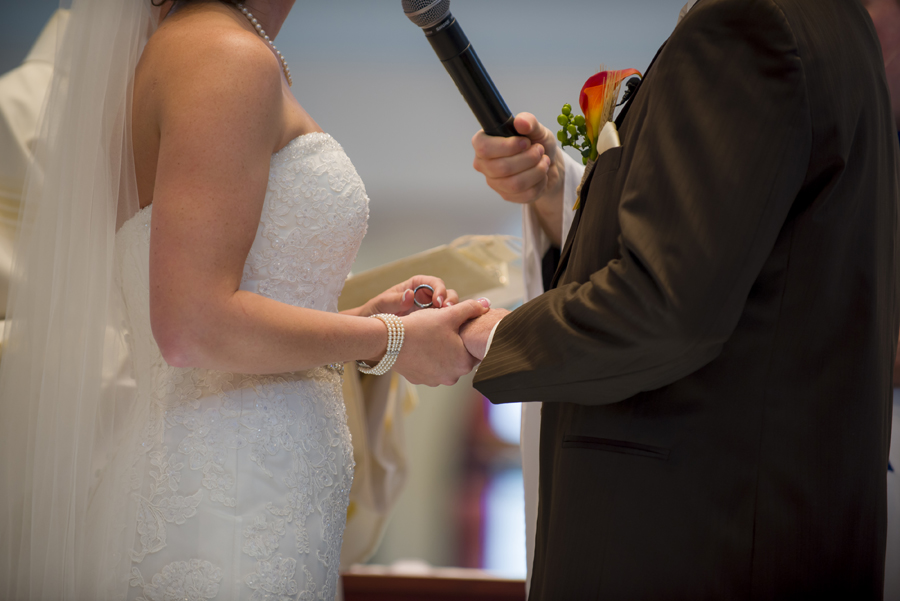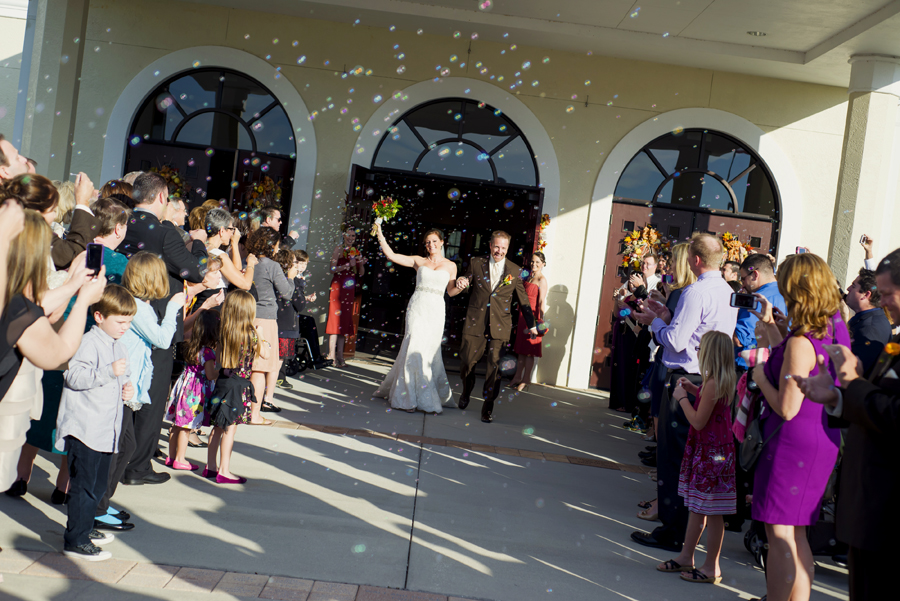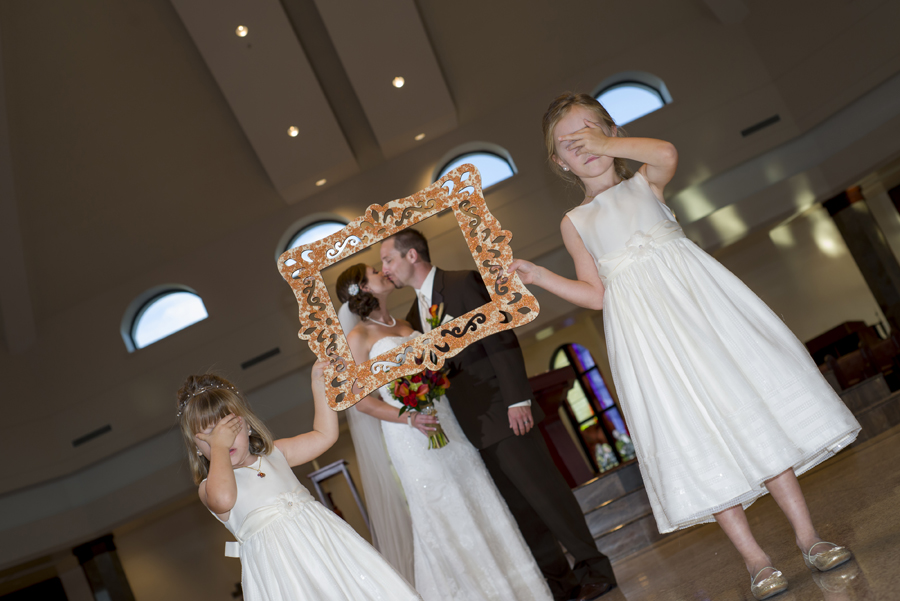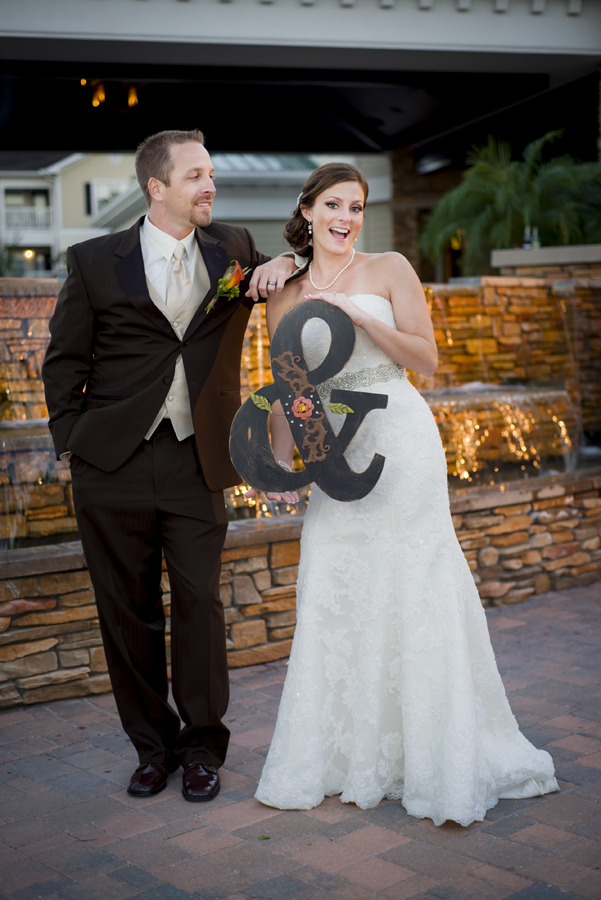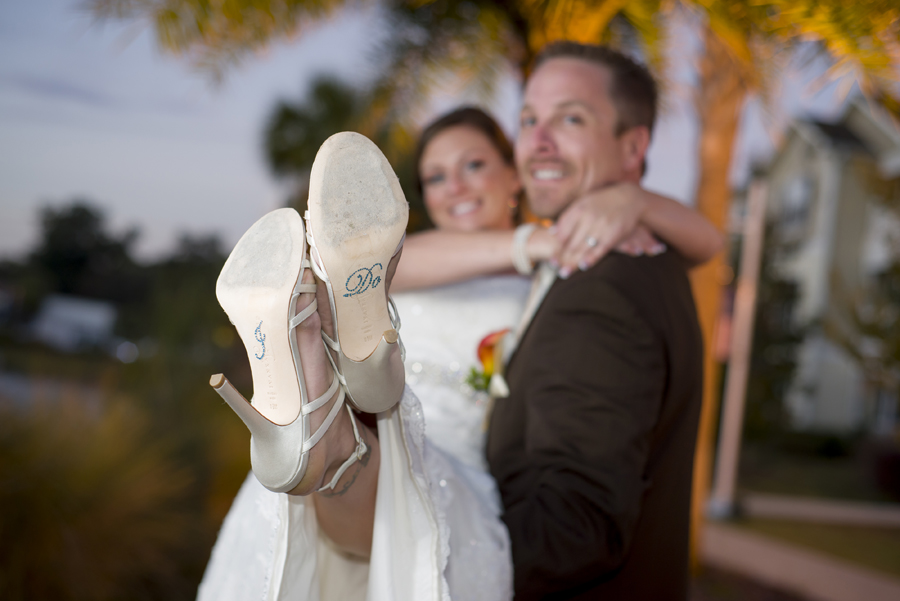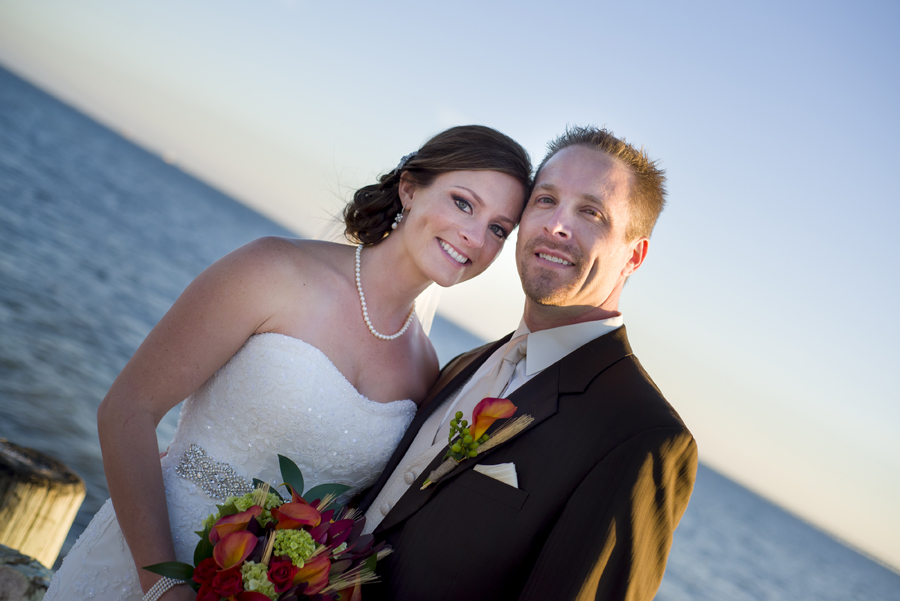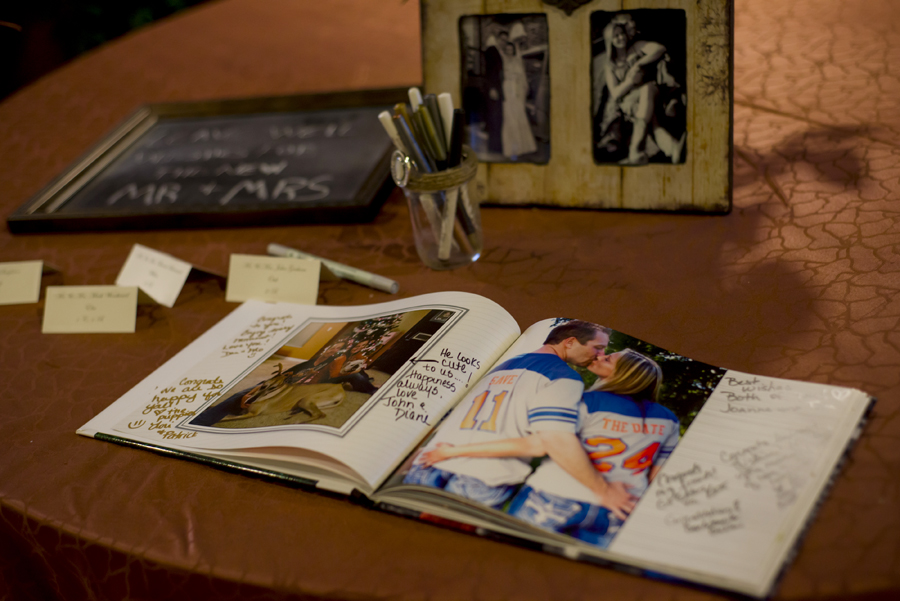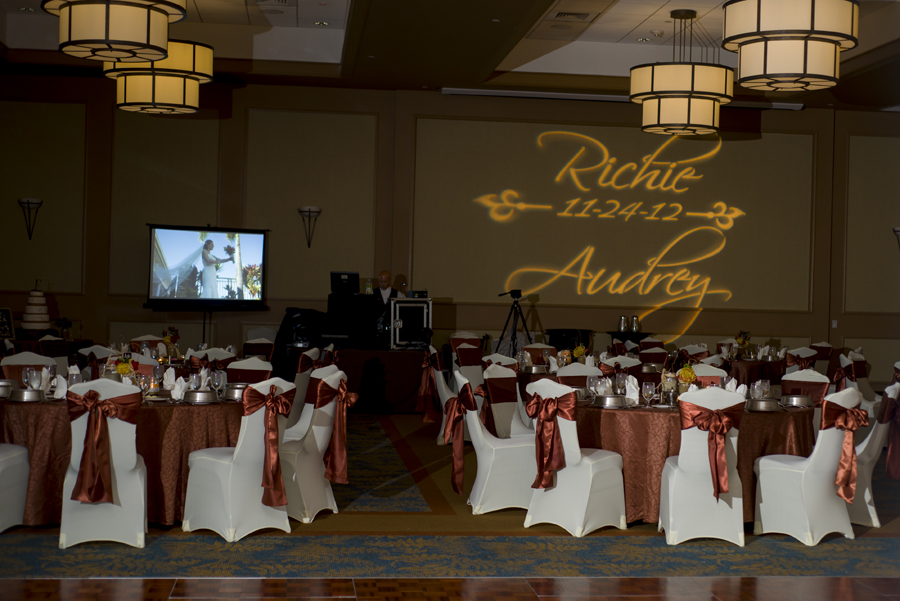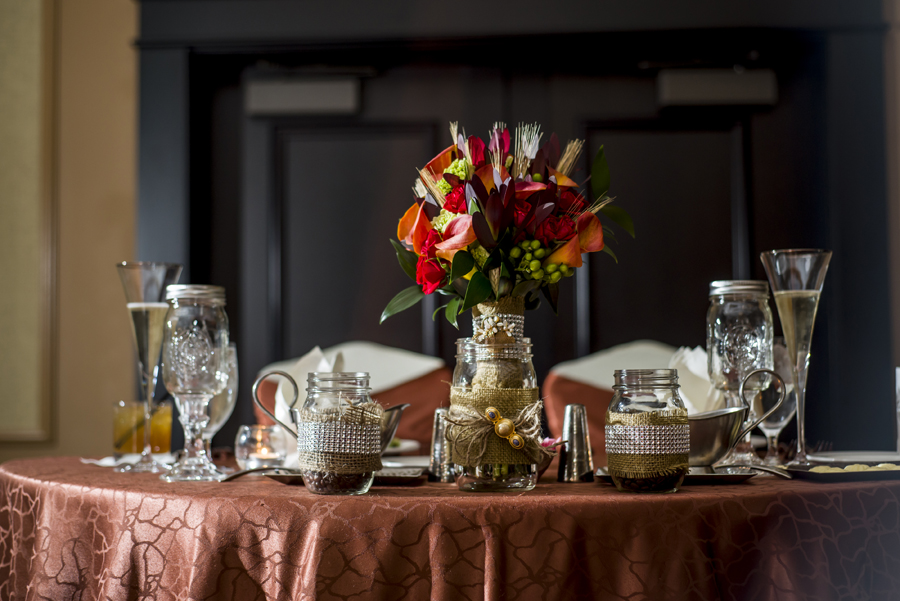 We drank from Redneck wine glasses and also had crystal champagne flutes. After the reception our guest were invited outside to make S'mores by the fire pits. – The Bride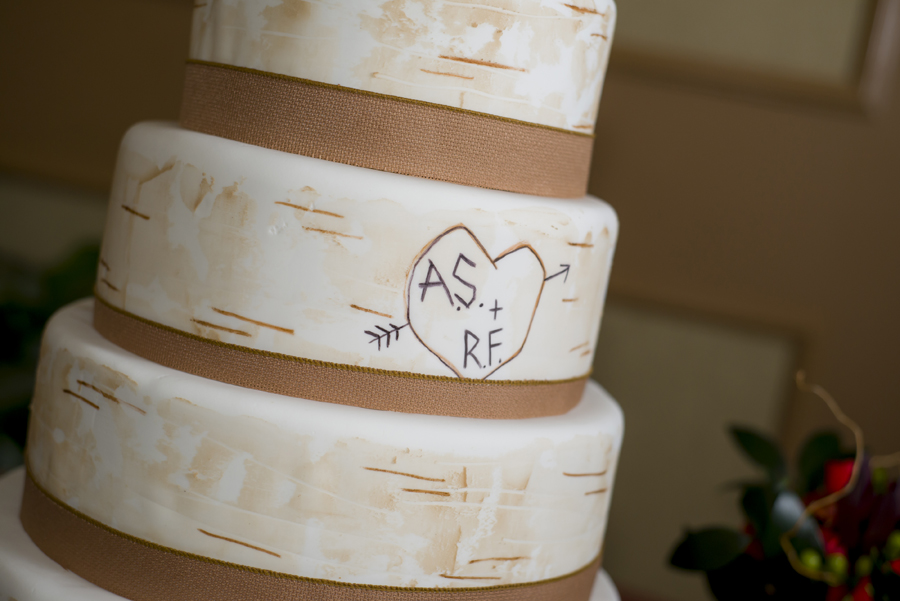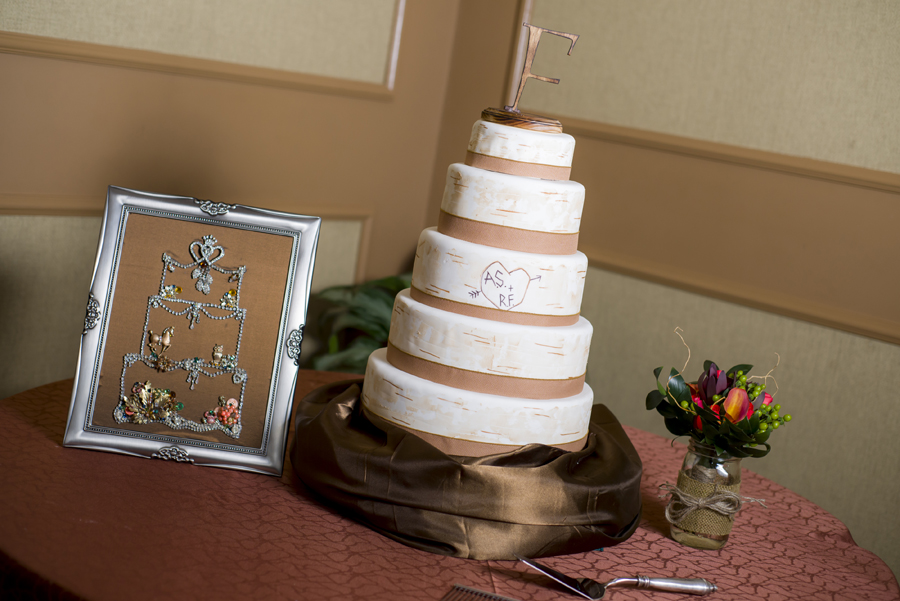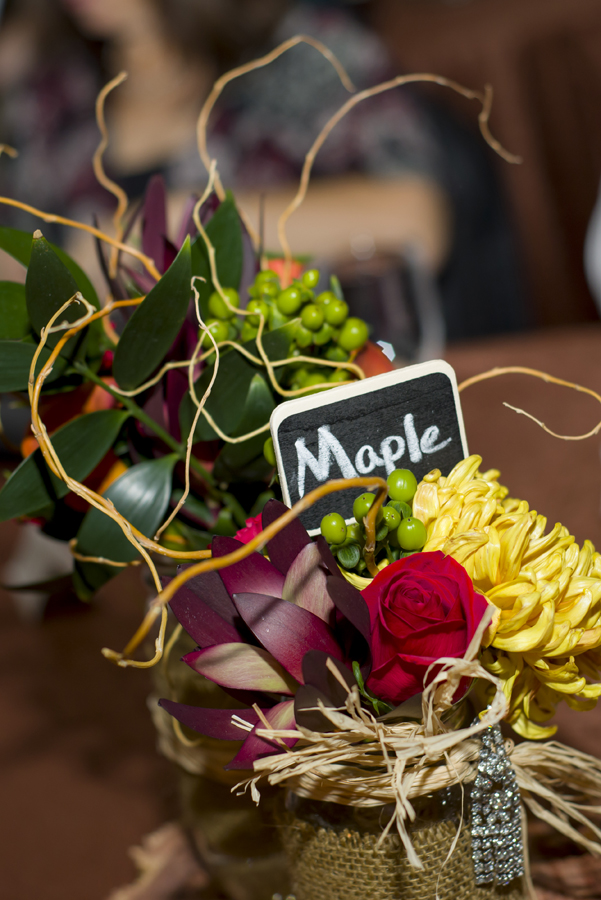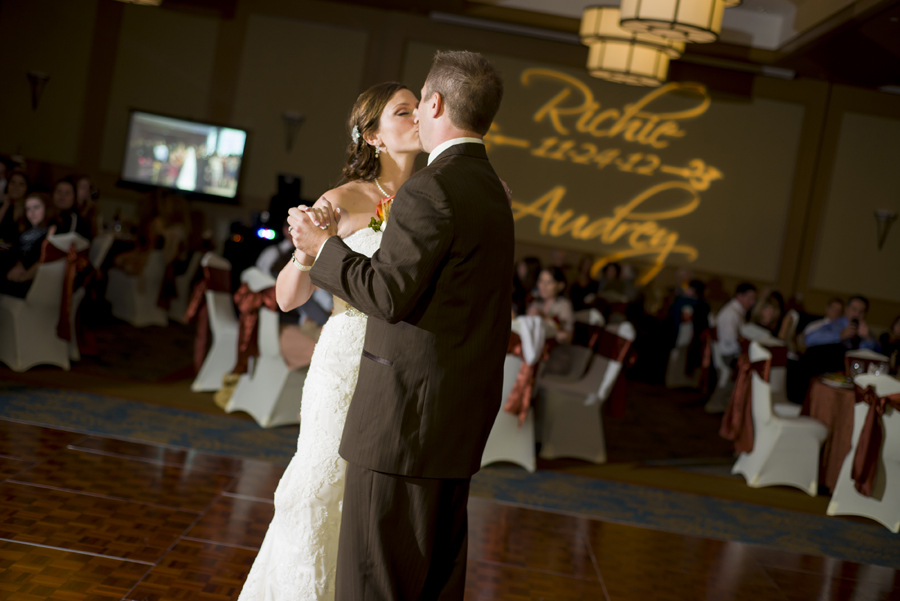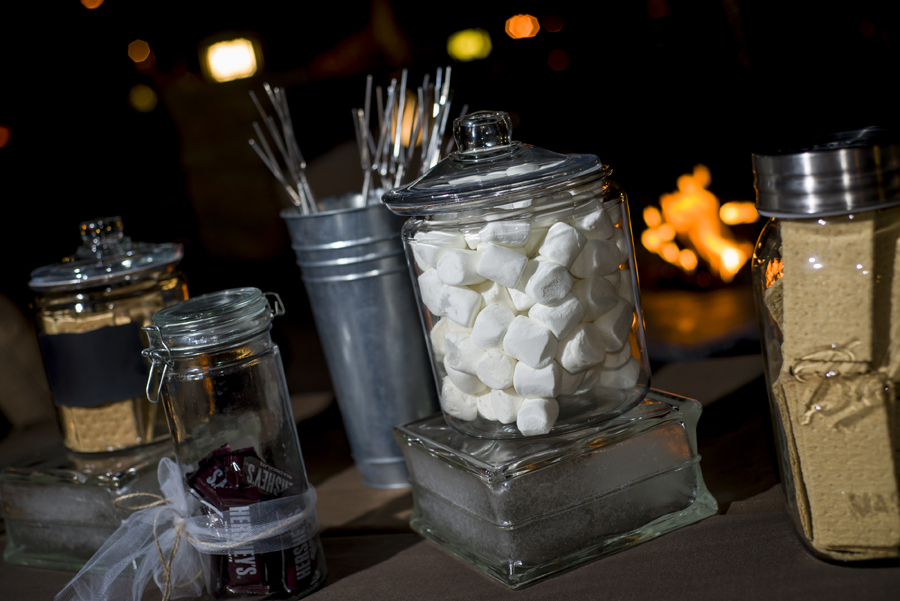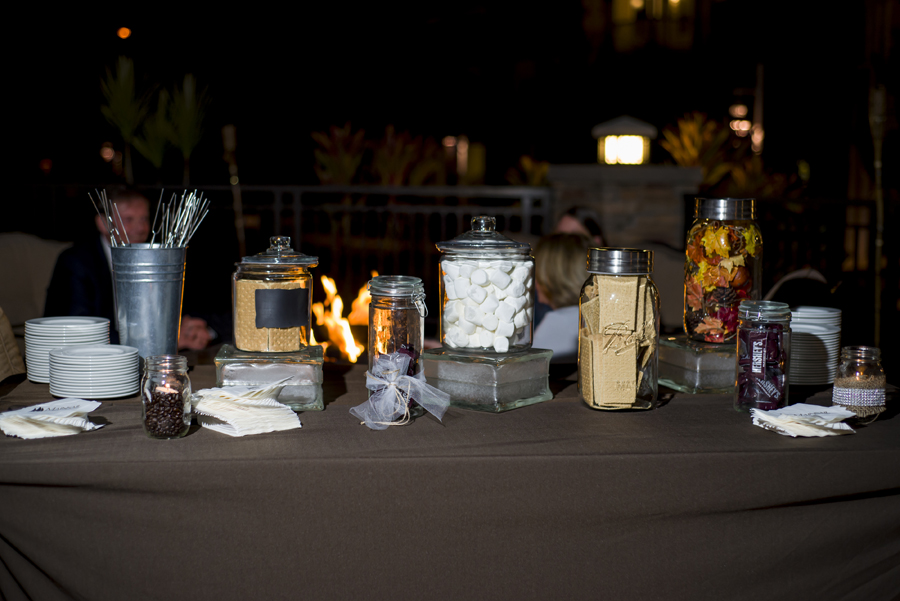 What advice do you have for other Tampa Bay Brides?
You want everything to go perfect on your big day, there is always going to be something that doesn't go exactly how you planned, but no one else will see it. Just remember to take a minute to yourself with your husband and look around you at all your planning and those important people that are there to celebrate your love, take it all in, take a mental picture because it does go super fast! 
Tampa Wedding Ceremony Venue: St. Timothy's Catholic Church
Tampa Wedding Reception Venue: Mainsail Suites
Tampa Wedding Videographer, and DJ: Celebrations of Tampa Bay
Tampa Wedding Photographer: Ashlee Hamon Photography with Celebrations of Tampa Bay
Tampa Wedding Florist: Andrea Layne Floral Design
Tampa Wedding Dress: Brides by Demetrios