Lucy and Michael met at Georgia Military College after she graduated from high school and he made a career switch.
"We both happened to enroll into GMC at the same time, Fall of 2007, which I now believed to be fate," the bride shared. "It really was serendipitous. We fell in love throughout our time there and graduated in 2009 as officers in the United States Army."
Three years after meeting, Michael popped the question on Christmas Day.
"I was dressed in my pajamas, surrounded by Christmas wrapping paper with my all of my family staring at me, while he got on one knee and popped the question. Of course, I said yes," Lucy reminisced.
When it came to a Tampa Bay wedding venue, Lucy only had one requirement, it had to be outside.
"I chose [an outdoor wedding] because Florida's weather is so nice, and I wanted the atmosphere to be relaxed and naturally beautiful," the bride explained.
Since Lucy is from the St. Petersburg area, she decided to hold her wedding at a familiar location, her childhood home.
"My parents have about two acres and I have lived there my whole life, it seemed perfect. It was so personal and so unique, no one else has ever been married there and every time I go home to visit I will get to relive the moments," Lucy said.
Not only did their Largo wedding venue had a special meaning, Lucy and Michael's wedding date did too.
"Our wedding was scheduled around our military training and we decided on 12/21/12. It turned out to be the date the Mayan calendar ends, signaling the end of the world, but we didn't plan it that way. Although, if it had I think it would have been a perfect way to go out!" the bride joked.
To capture their wedding memories, the couple hired Largo wedding photographer Ashfall Mixed Media.
"Photography was really important and Ashley from Ashfall Mixed Media had the creativity and experience we wanted. I wanted some one who could help think of great and unique shots that would make our wedding memorable and she did!" Lucy said.
No only were Lucy's attendees guests of her wedding, but they were also guests in her family home so it was important to have a memorable wedding meal.
"Chives Catering was delicious, affordable, and catered to exactly what we wanted. They actually came to our home and prepared dinner for us so we could choose a menu!" the bride said.
Reflecting on her wedding day, Lucy said her most memorable moments were "my walk down the aisle, our first dance, and taking photos with my bridesmaids in all those funny accessories that came with the photo booth we rented."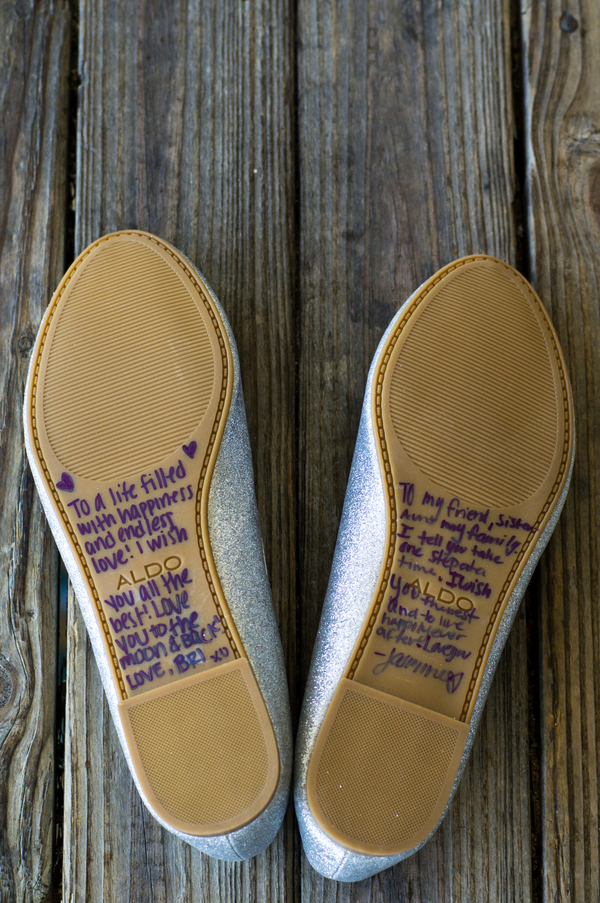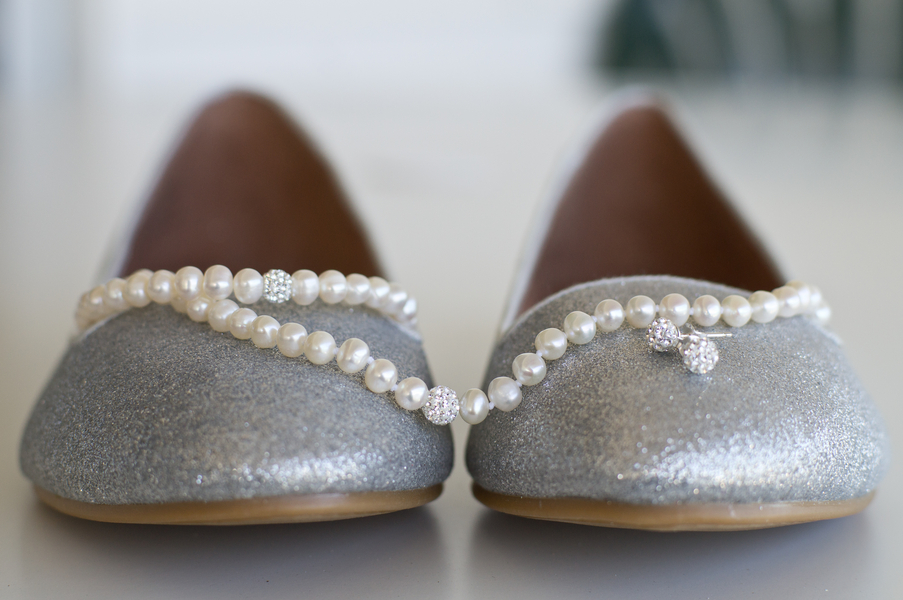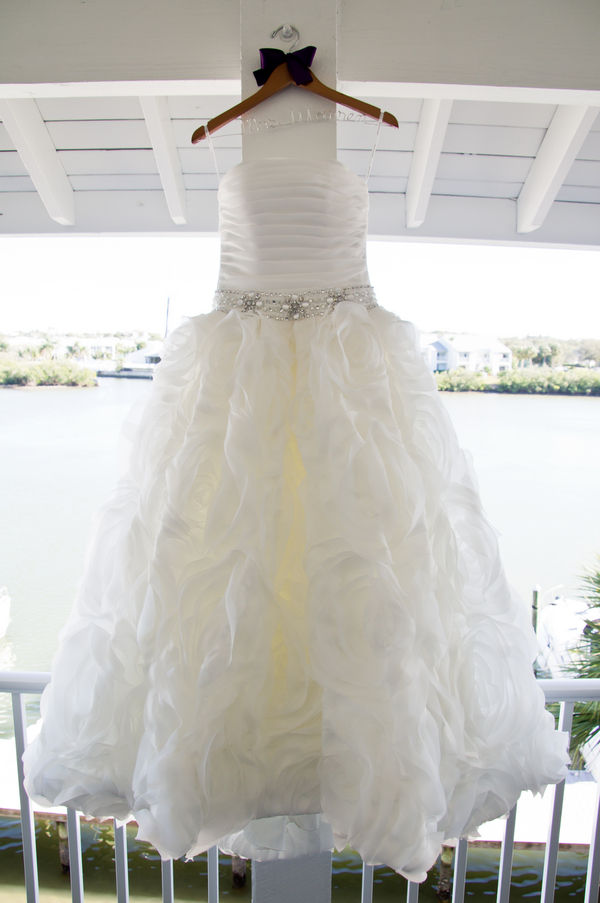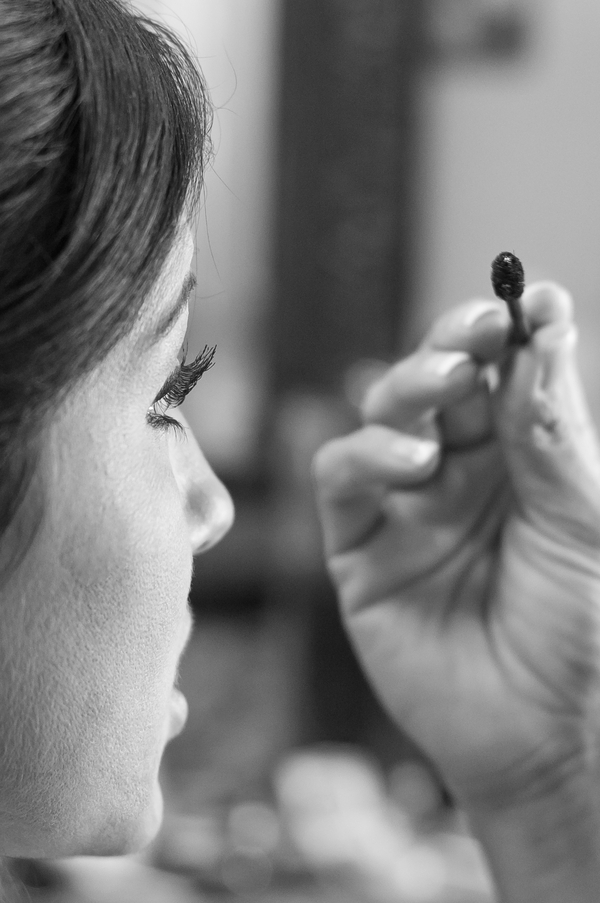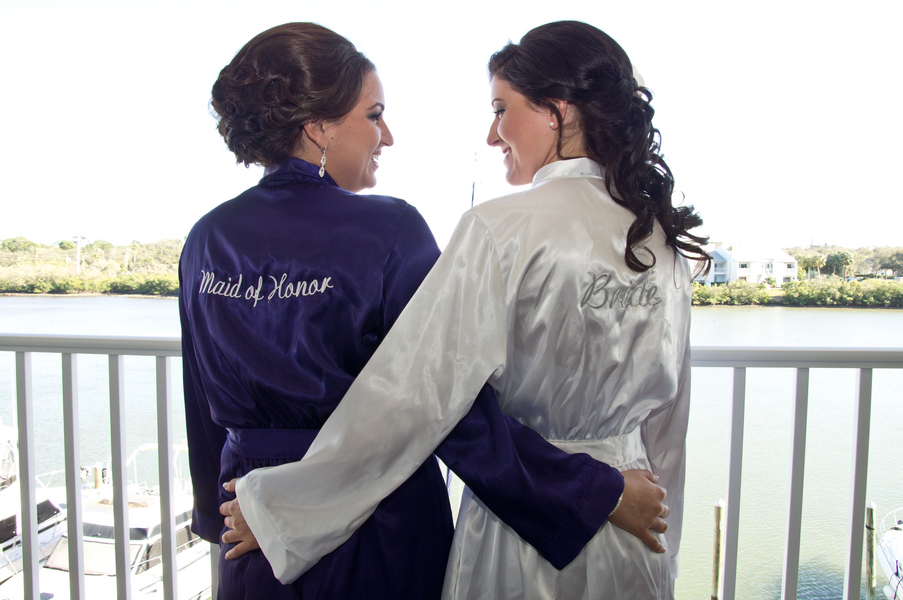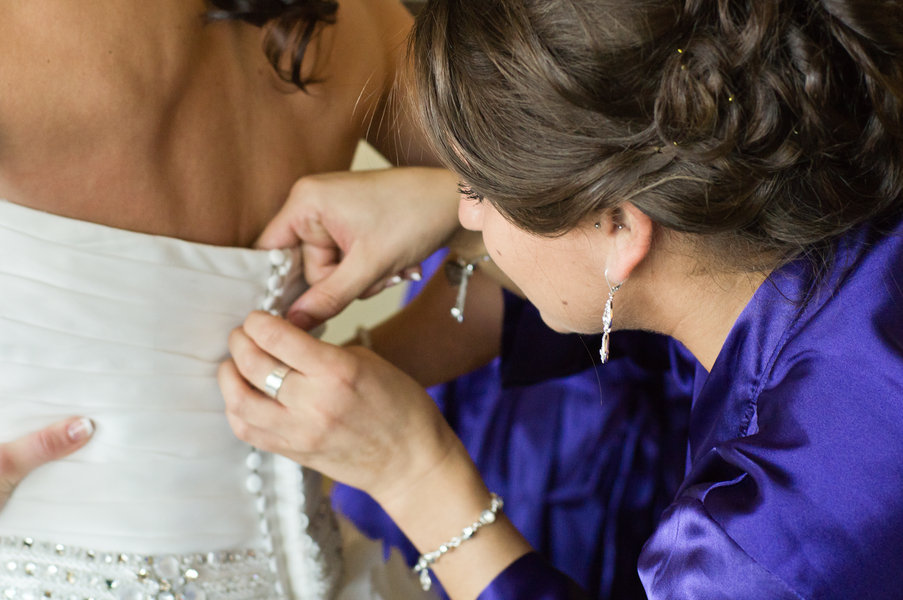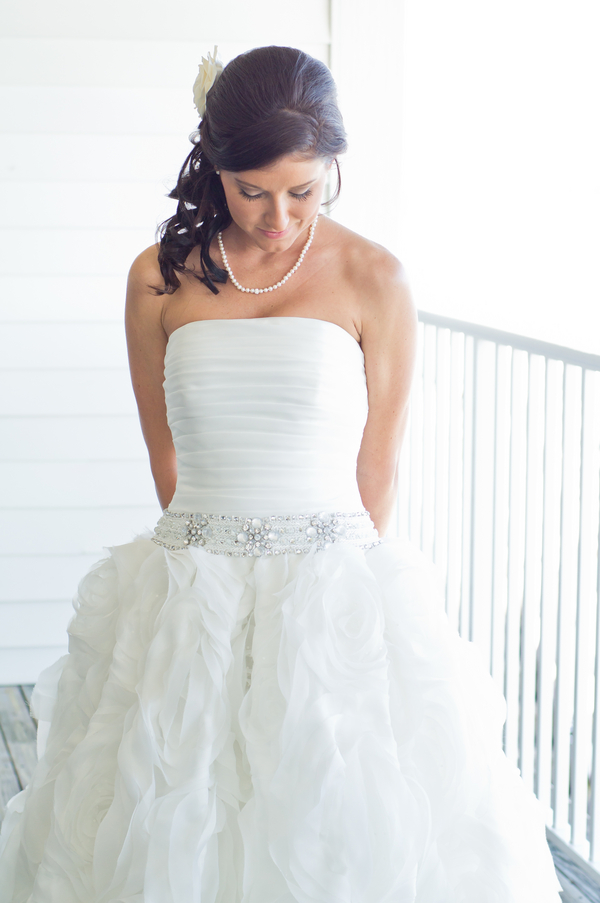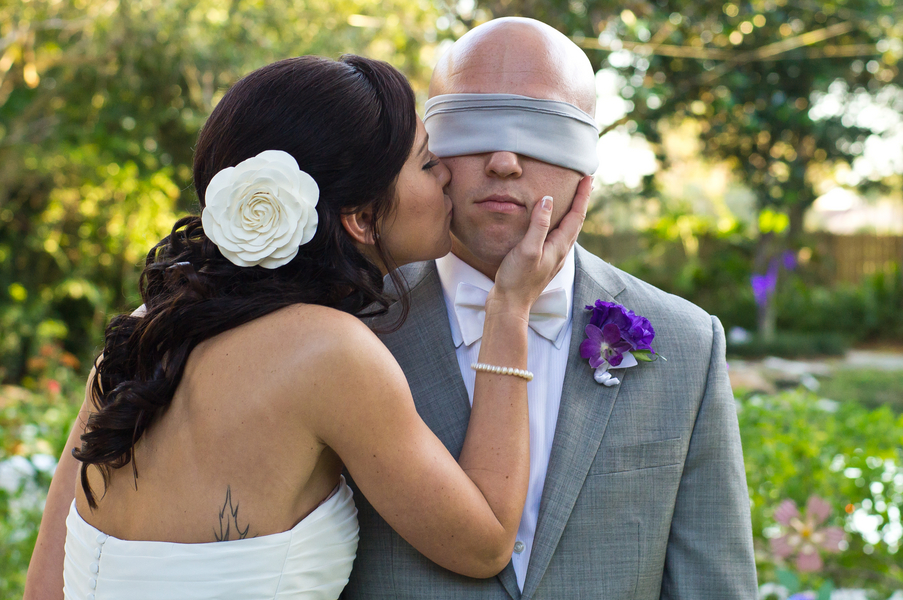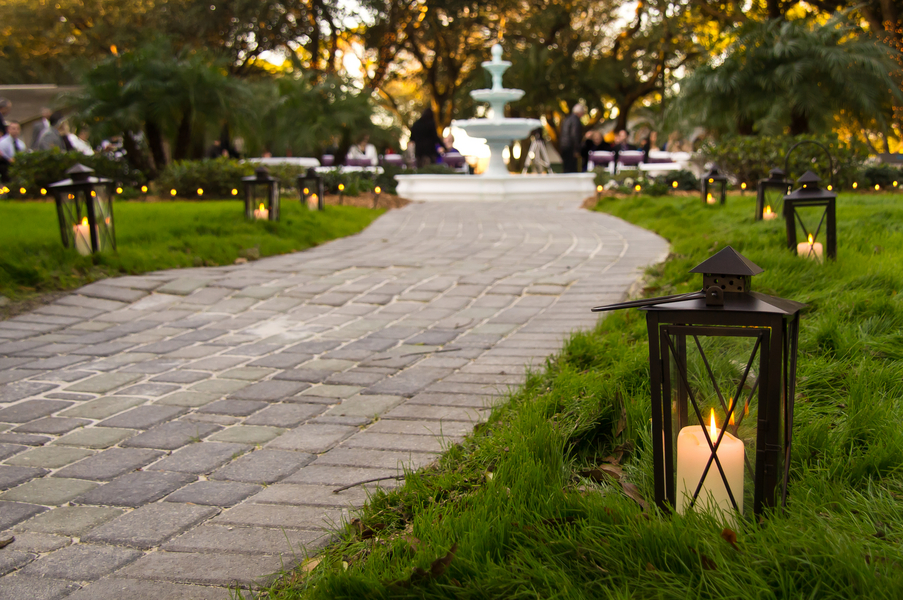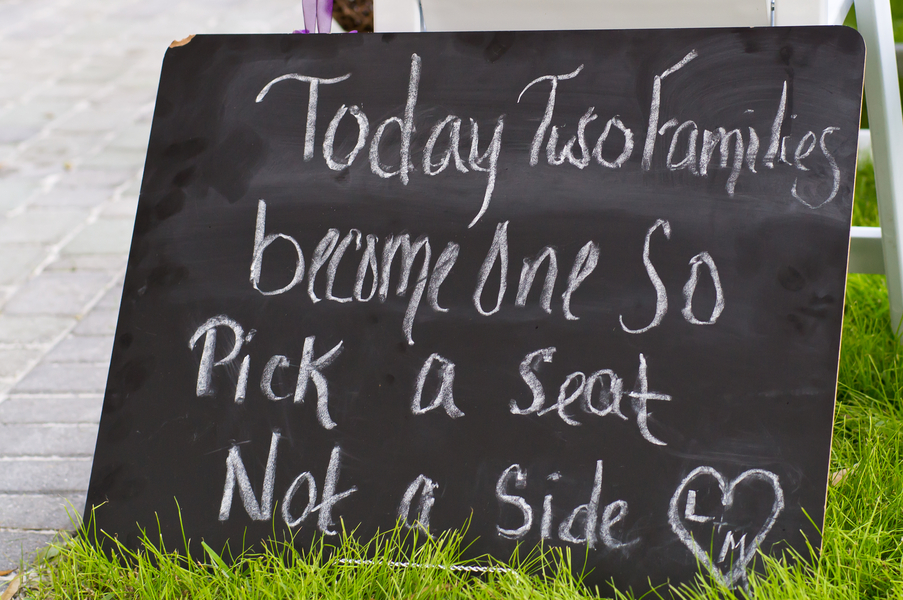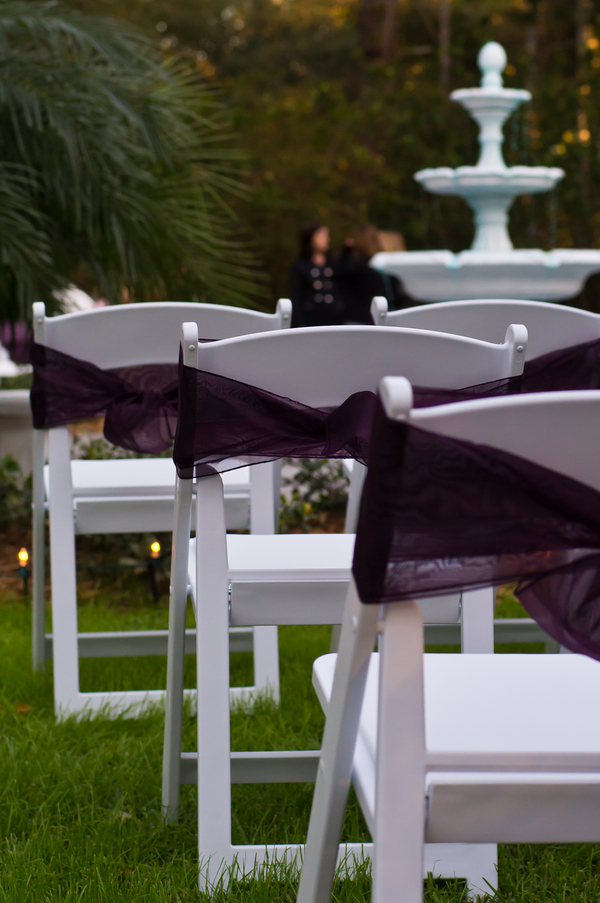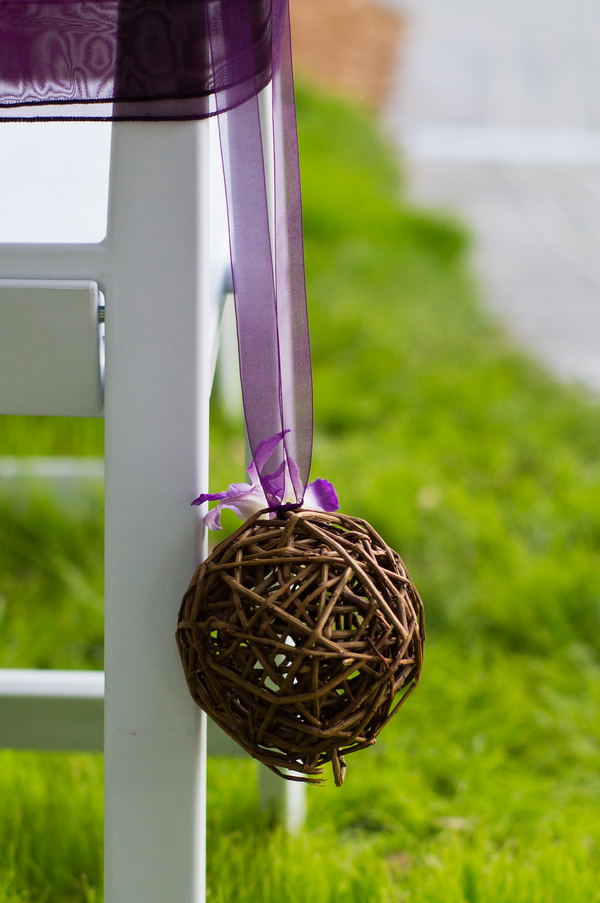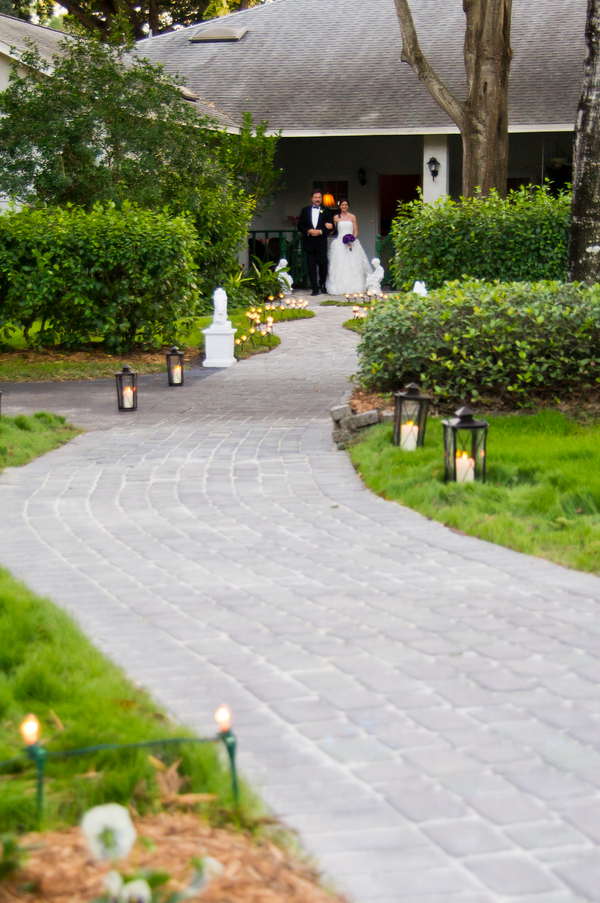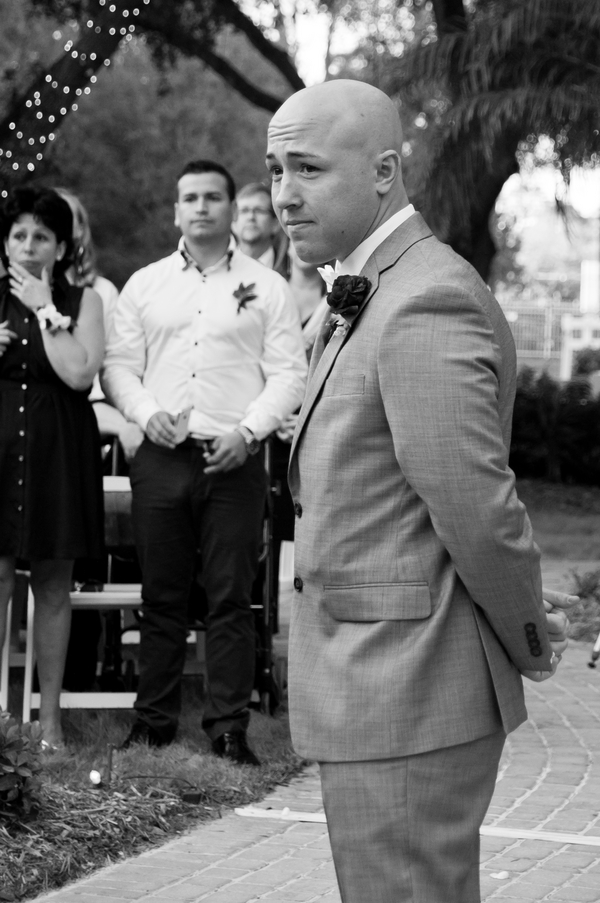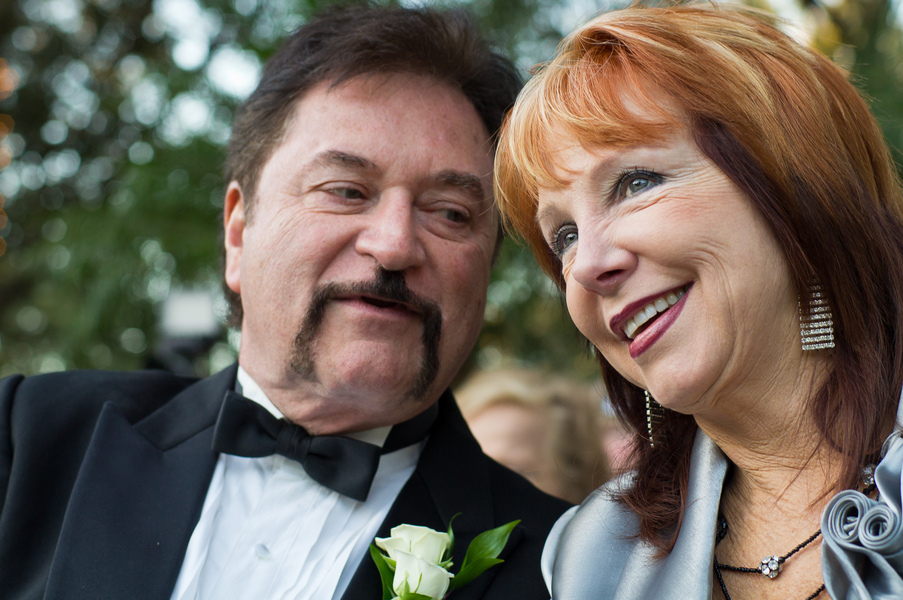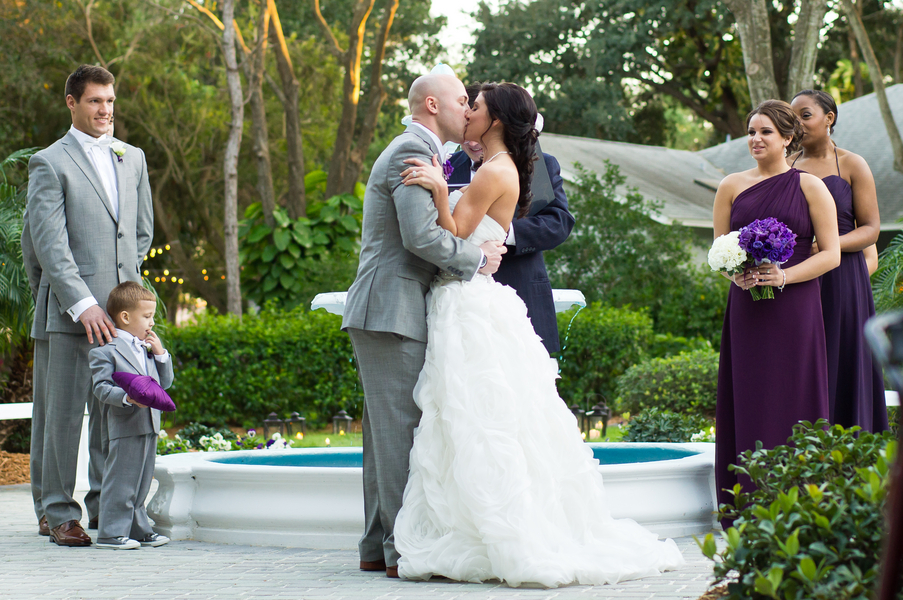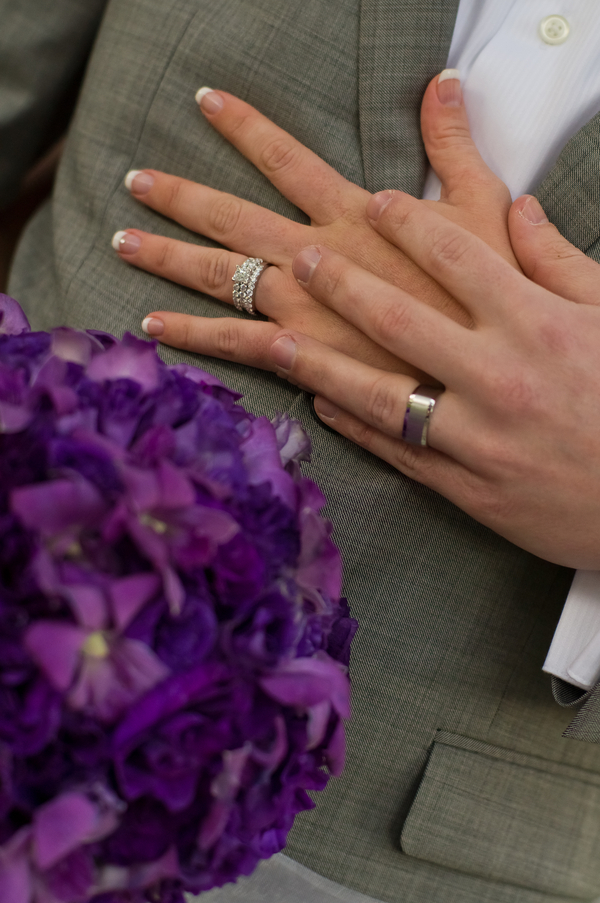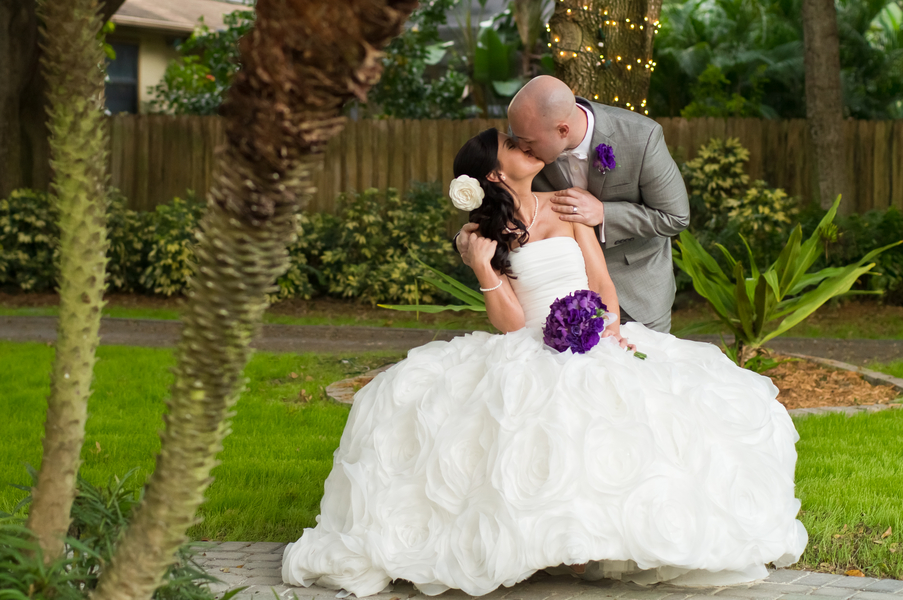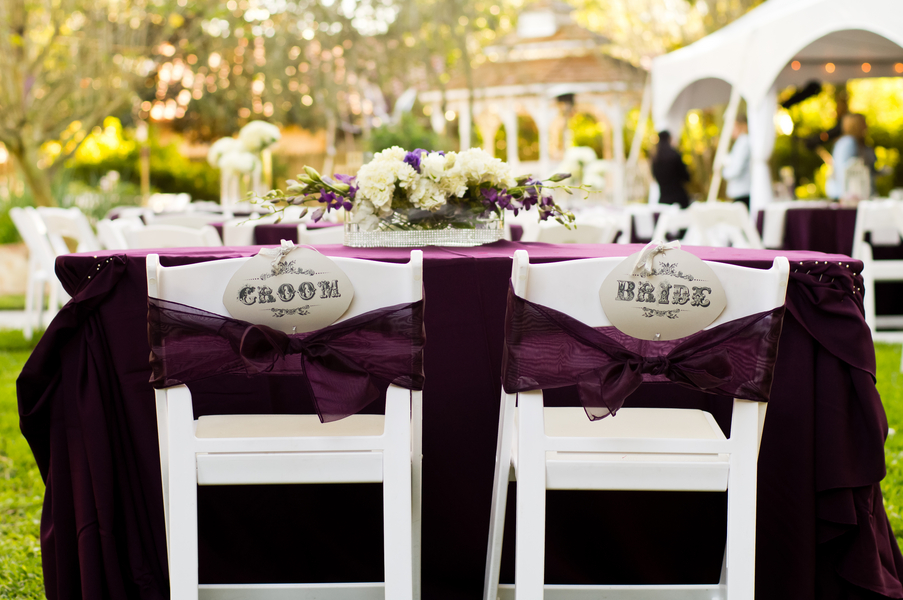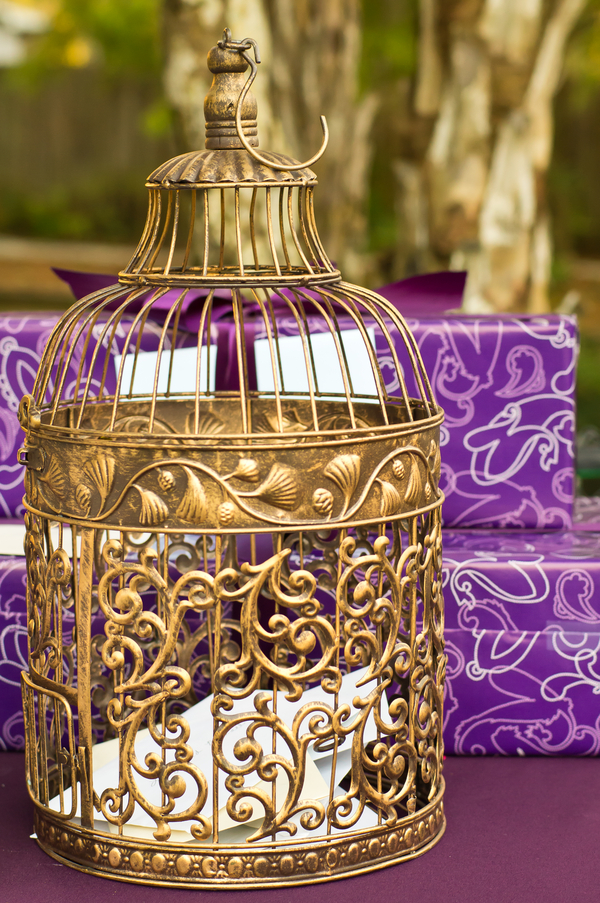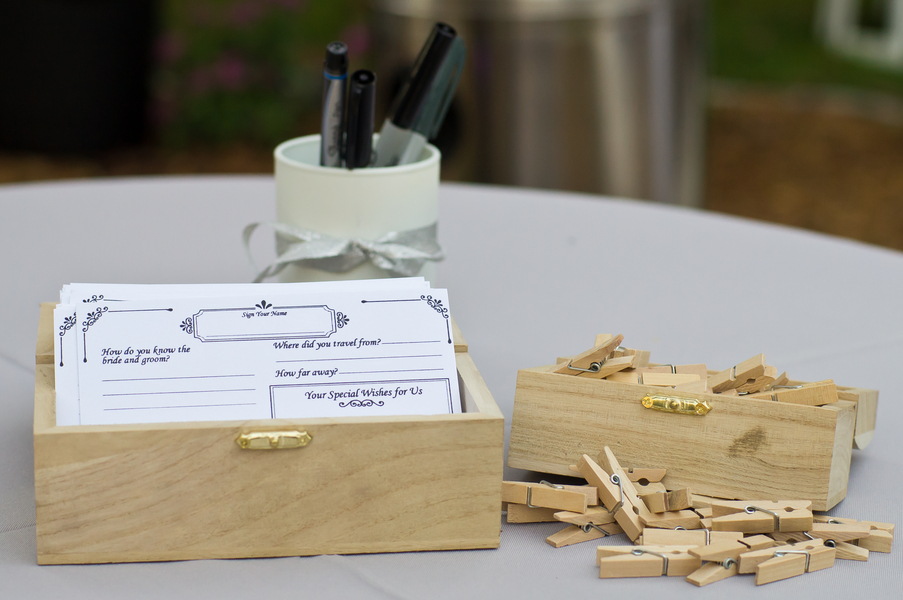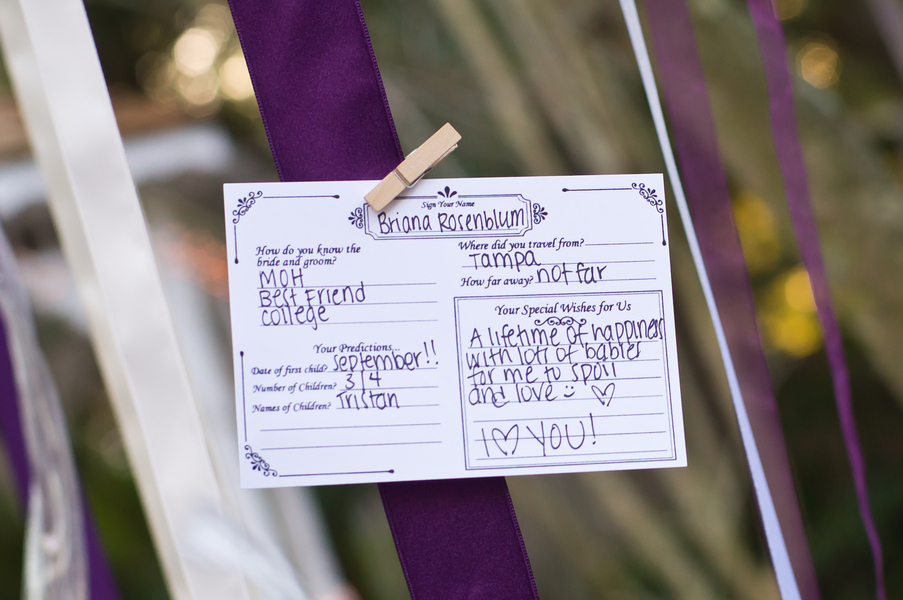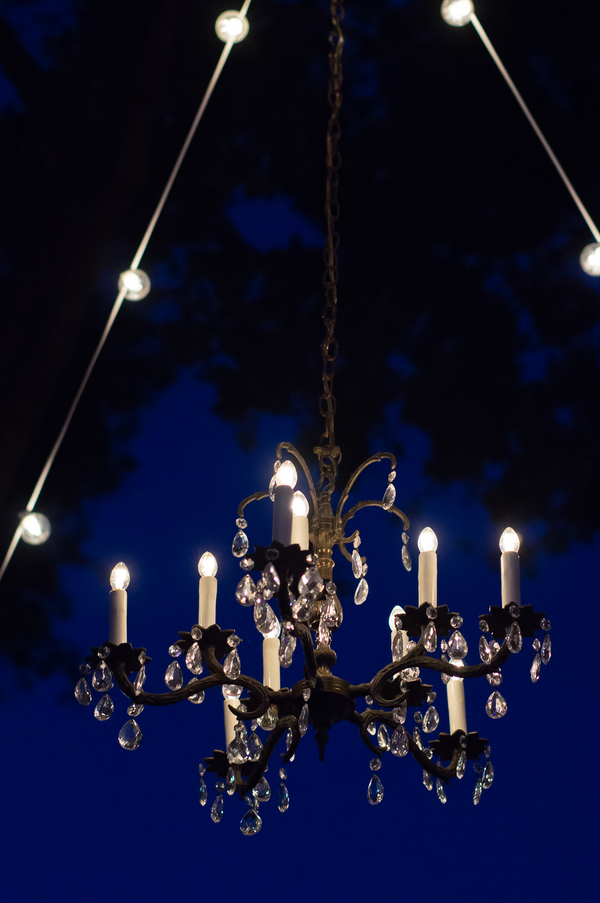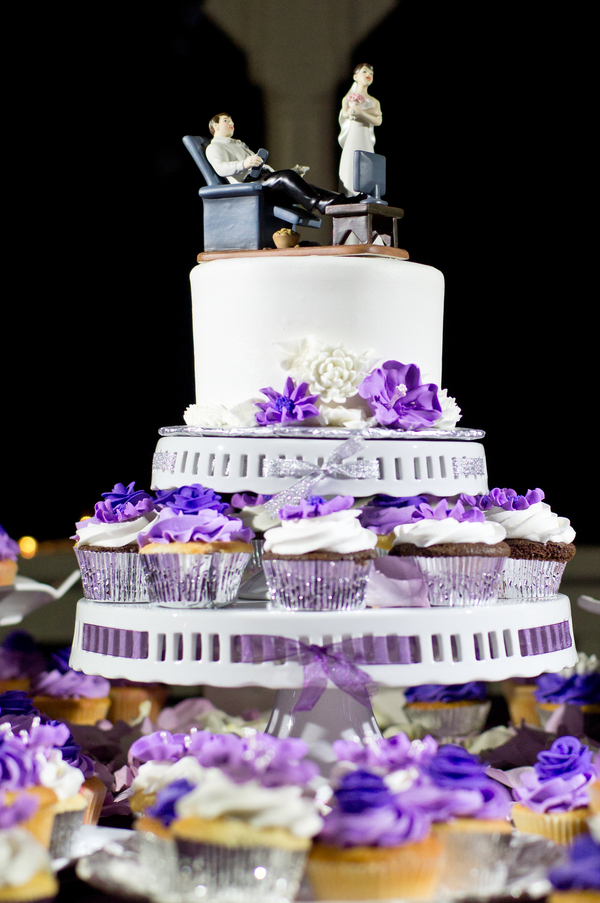 Our personalities were incorporated in our cake topper, the groom was in a suit sitting in a recliner playing video games and the bride standing next to him with her arms crossed. –
The Bride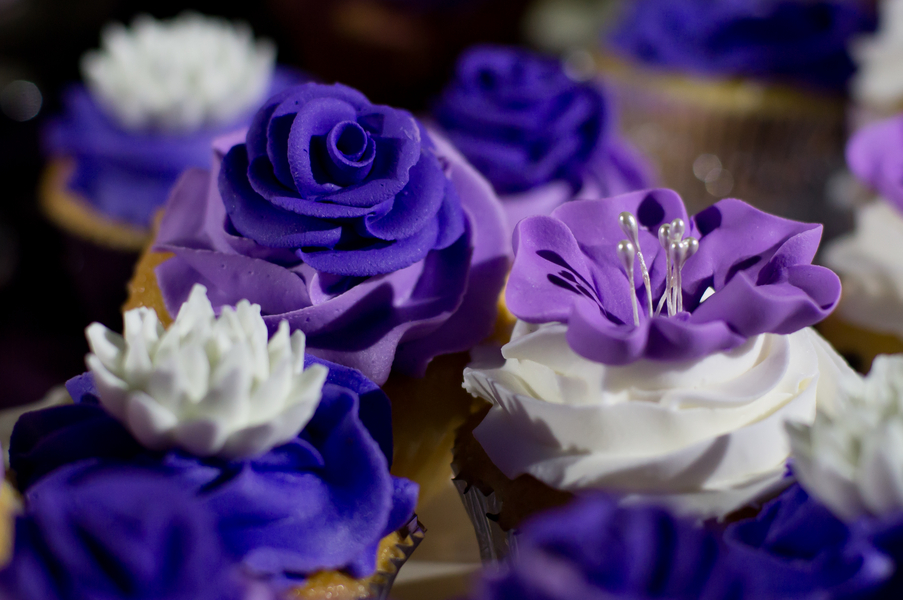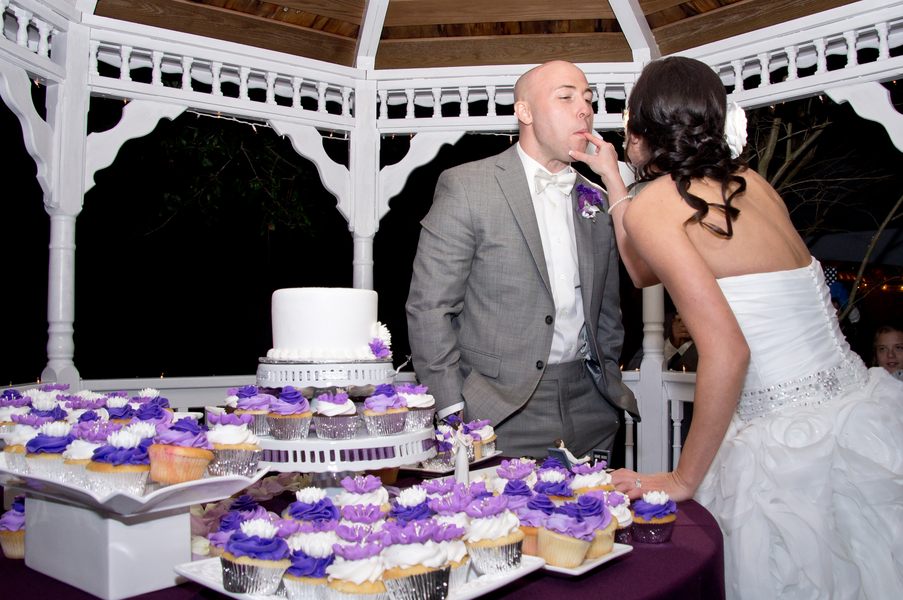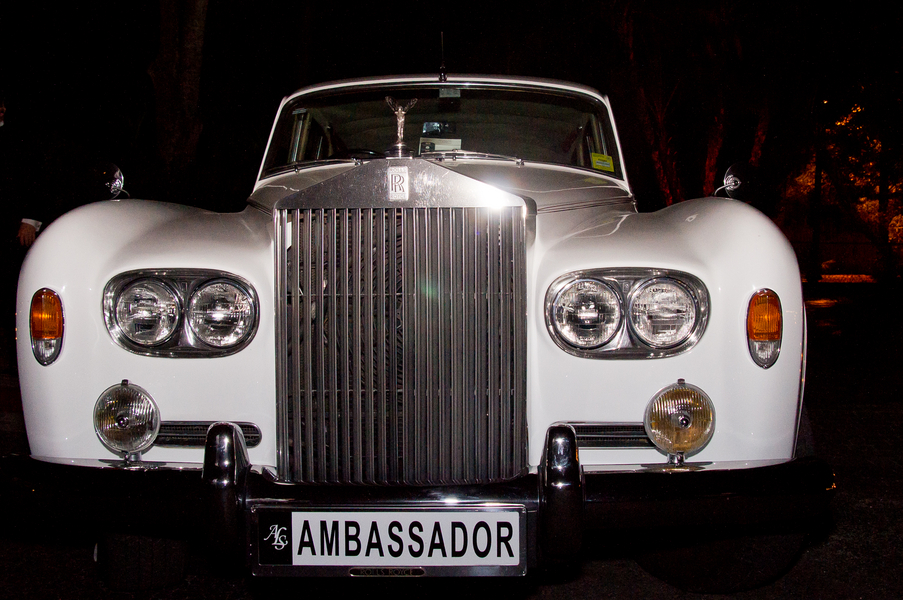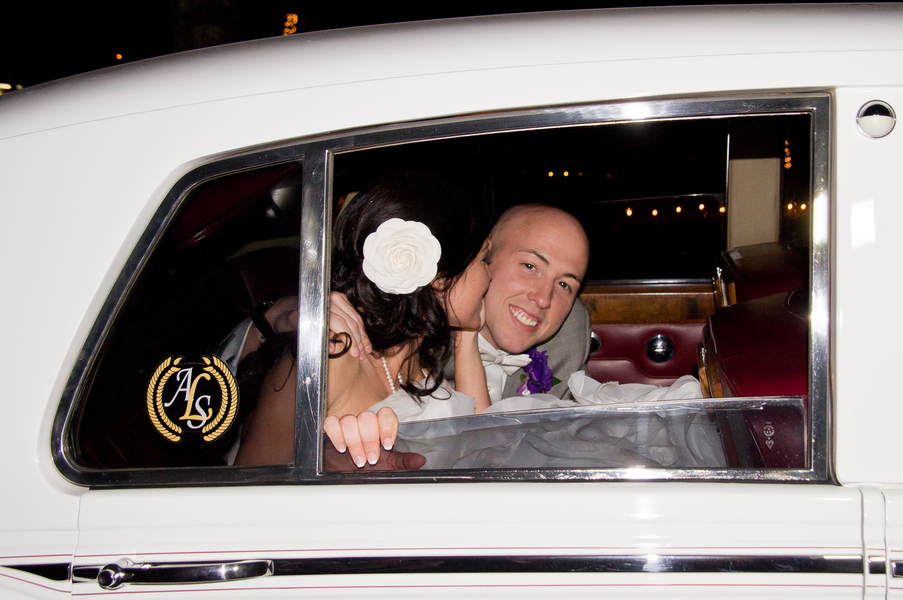 What advice would you give other Tampa Bay Brides?
My wedding went by so fast I didn't feel like I got to greet all of my guests, so although it may seem old fashioned, I would greatly advise a receiving line, especially because I had such an spacious venue.
Largo Wedding Venue: Parent's Home
Largo Wedding Photographer: Ashfall Mixed Media
Largo Wedding Planner: Special Moments
Largo Wedding Caterer: Chives Catering
Largo Wedding Florist: Iza's Flowers
Largo Wedding Videographer: Hearts Video
Largo Wedding Hair: Class Act Salon – Jaymi Weisner
Largo Wedding Lighting: Tampa Bay Lighting
Largo Wedding Dress: Aire Barcelona
We are proud to have Ashfall Mixed Media as a Marry Me Tampa Bay sponsor!