Kara and Michael met 10 years ago as students at St. Pete Catholic High School. He was tall and loud, while she was petite and quiet. After being sat next to each other during a class and with the help of a mutual friend, the pair began dating and have been together ever since.
In November 2011, on their 8-year anniversary, Michael proposed.
Kara had actually stumbled upon her downtown St. Pete wedding venue years before she was even engaged.
"One day, I was out driving in the neighborhood when I spotted NOVA 535. It caught my attention for two reasons. I am a sucker for brick buildings and the fact that it was advertised as an art lounge. I further researched it online when I got home. I loved what I saw! The building has a very industrial feeling with exposed beams in the ceiling, brick walls, and wood floors. Not to mention the awesome artwork they always have on display. So, I told myself that one day, if Michael ever proposes, we should get married there!" the bride explained.
Once they were engaged, Kara and Michael decided they wanted to get married in their hometown and the bride still couldn't get NOVA 535 out of her mind. Although, the couple had moved away from the Tampa Bay area and Kara wouldn't have an opportunity to visit St. Pete during the wedding planning stages, so she relied on the opinion of her parents who toured the modern venue.
"My parents were very impressed. That sealed the deal. We booked the venue and set the date," Kara said.
The pair planned a purple, grey and ivory wedding with a baby's breath bouquet and centerpieces and purple hydrangeas.
"I am a simple girl. Since the venue was already aesthetically appealing, I just had to enhance it with a little bit of simple elegance," the bride explained.
During the wedding reception Kara and Michael entertained their wedding guests by playing the "Newlywed Shoe Game." Their DJ questions such as "Who is grumpier in the morning?," Who steals the covers?" and "Who was most nervous about the big day?"
Looking back, Kara reminisced that one of her most memorable moments came before the wedding ceremony when she got to talk to Michael, without actually seeing him.
"When I first heard him approaching the door, I got butterflies in my stomach! His voice was so calm. That was just what I needed to hear to calm my nerves. His ability to calm me down is one of the many reasons why I married him!" Kara gushed.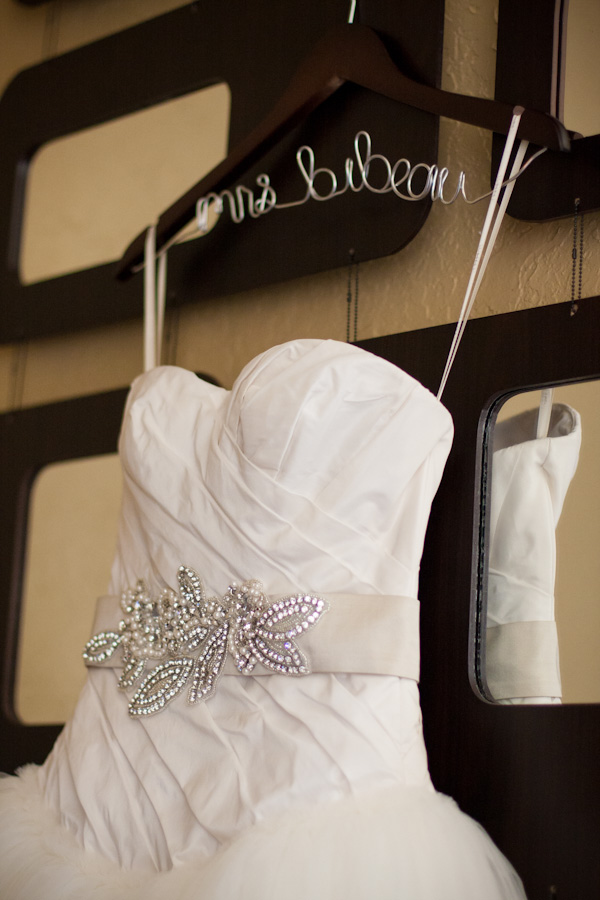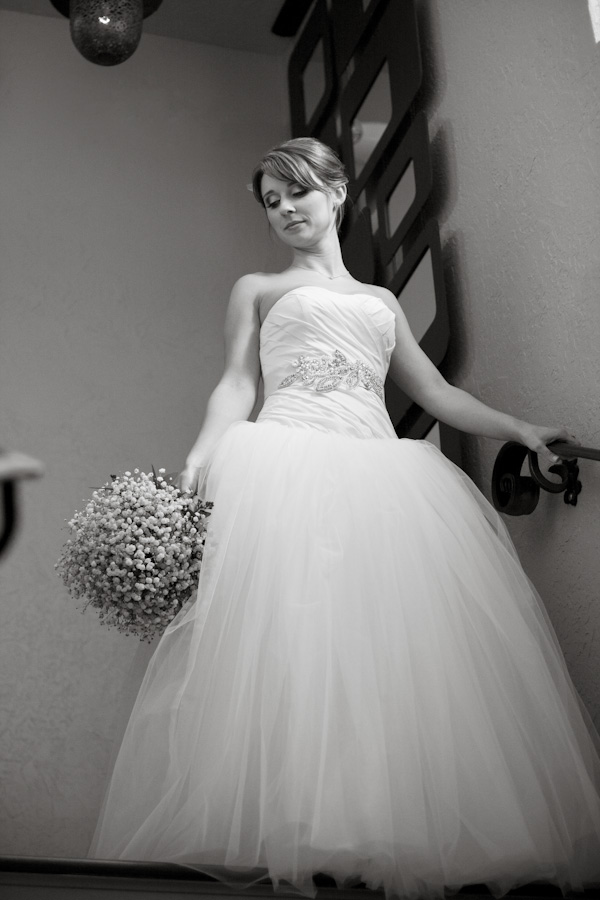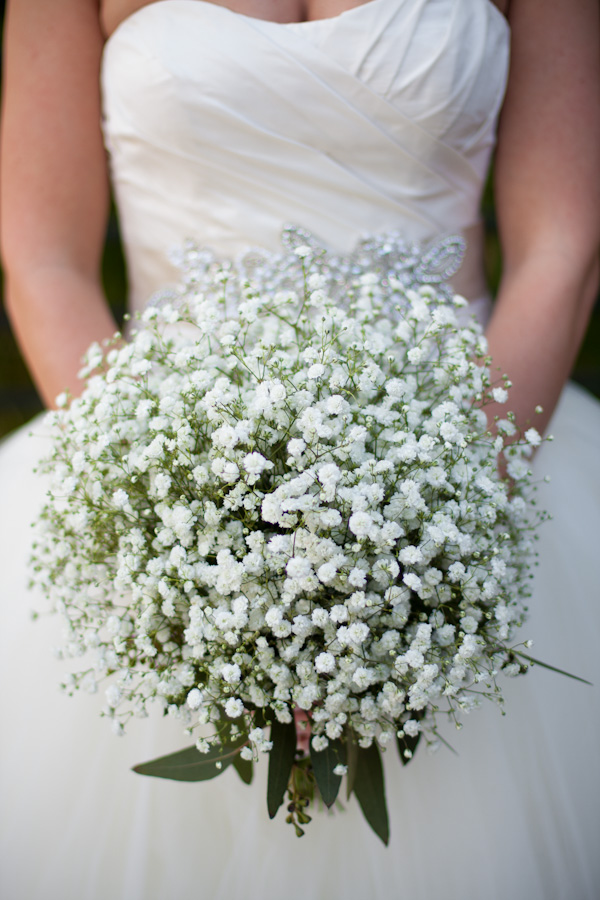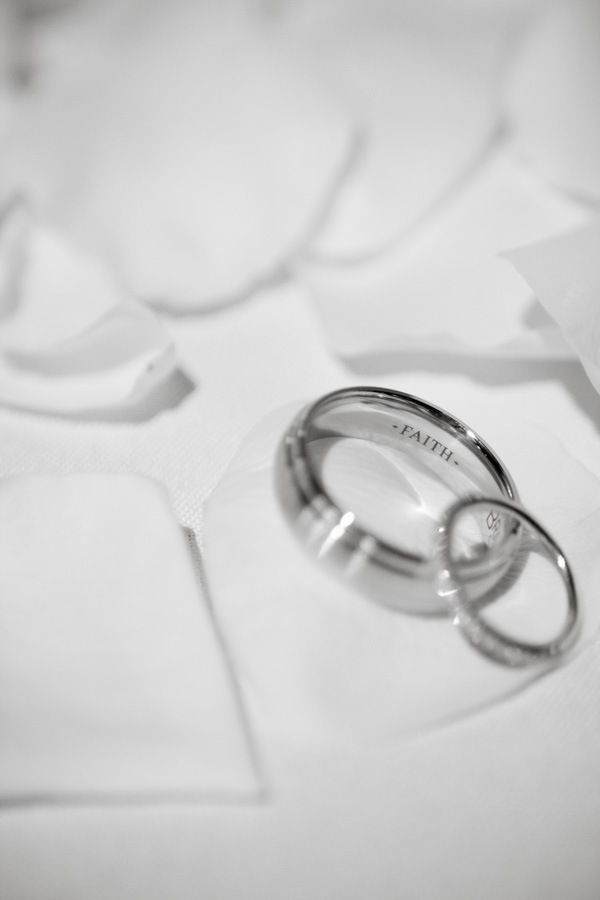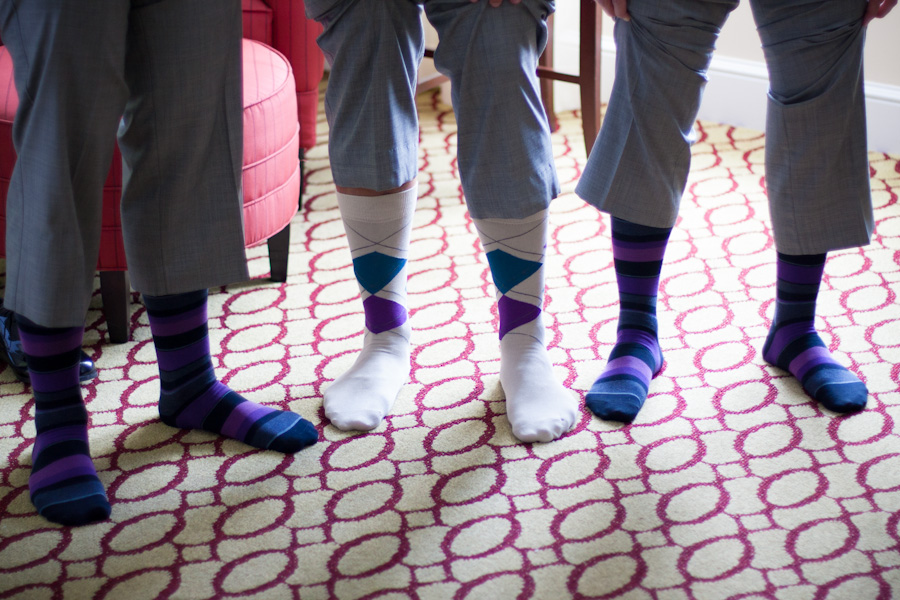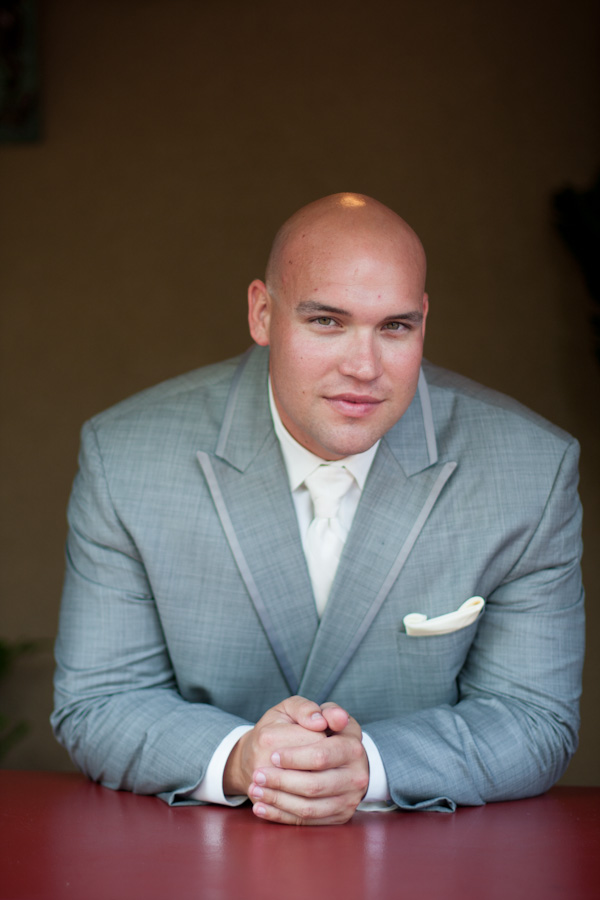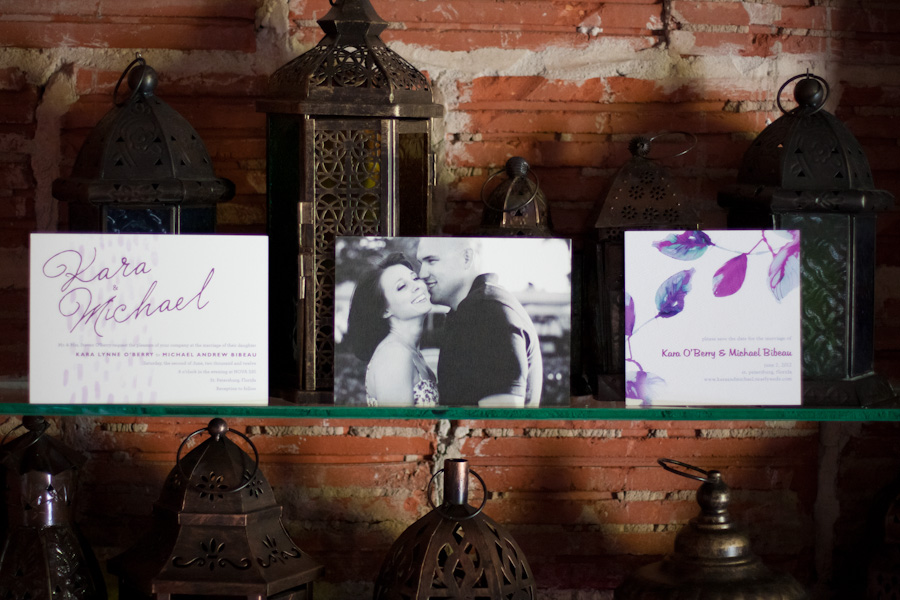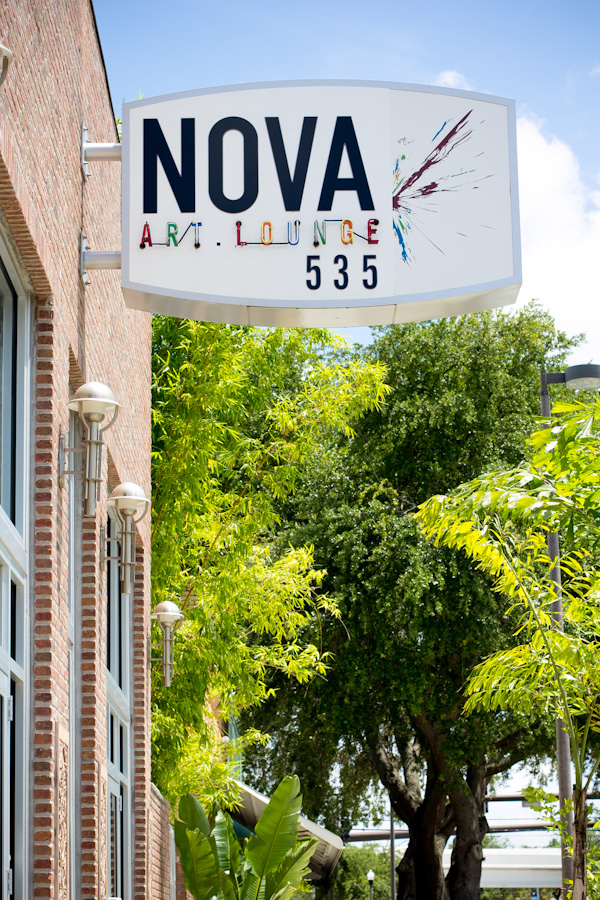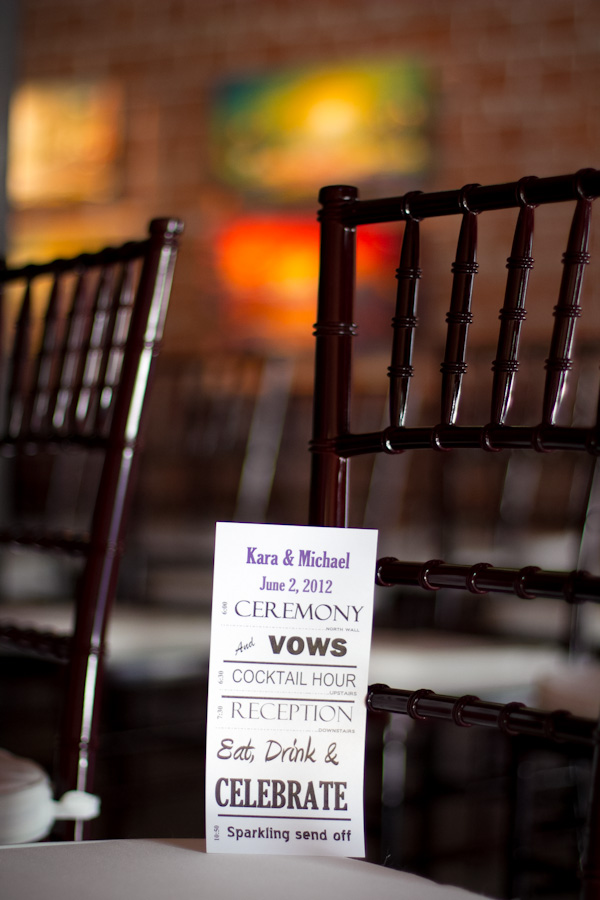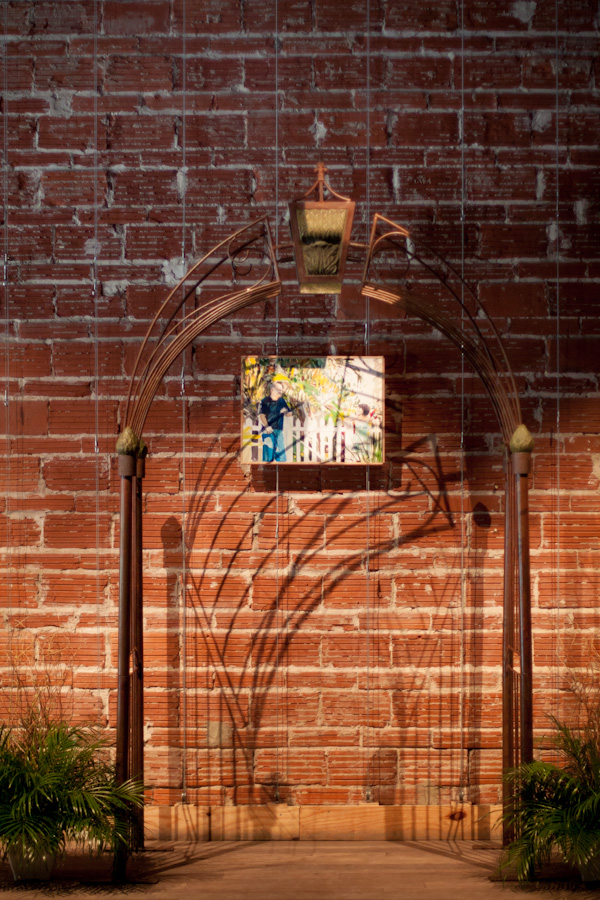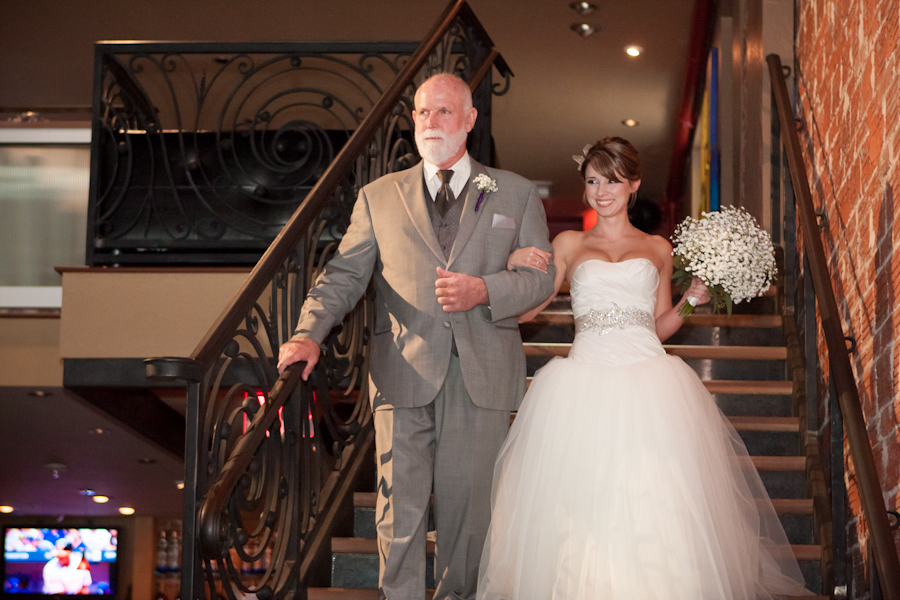 Moments right before the ceremony, as I was holding on to my dad's arm, my heart started beating out of my chest! As I took my first step down the staircase, I let go of all my stresses. From that moment on, I just wanted to enjoy my wedding day with my soon to be husband. I realized there was no need to worry about the little things anymore. – The Bride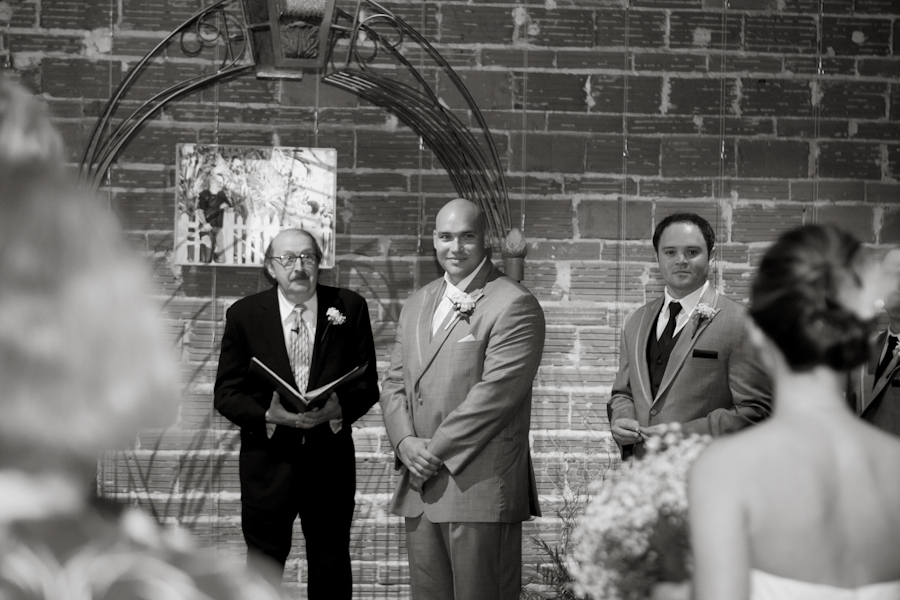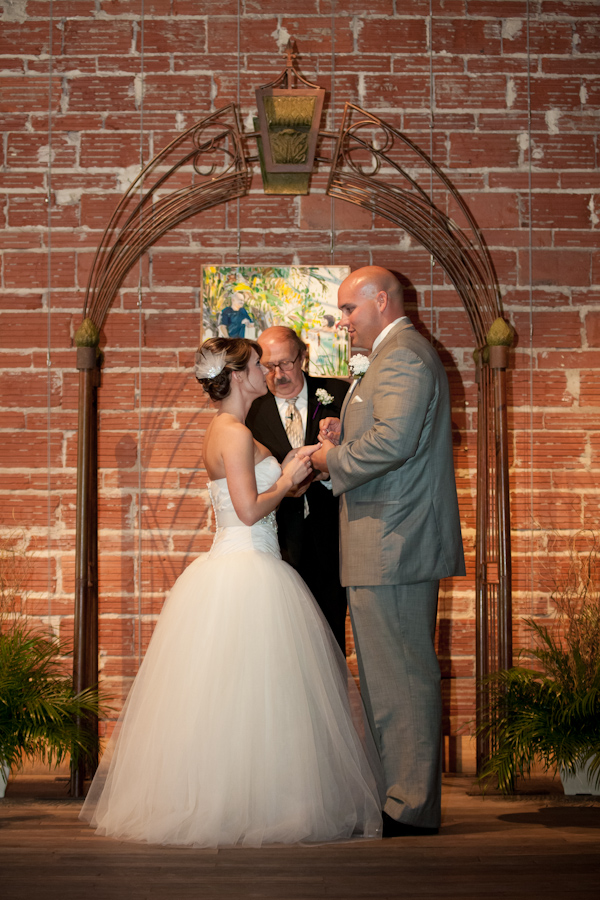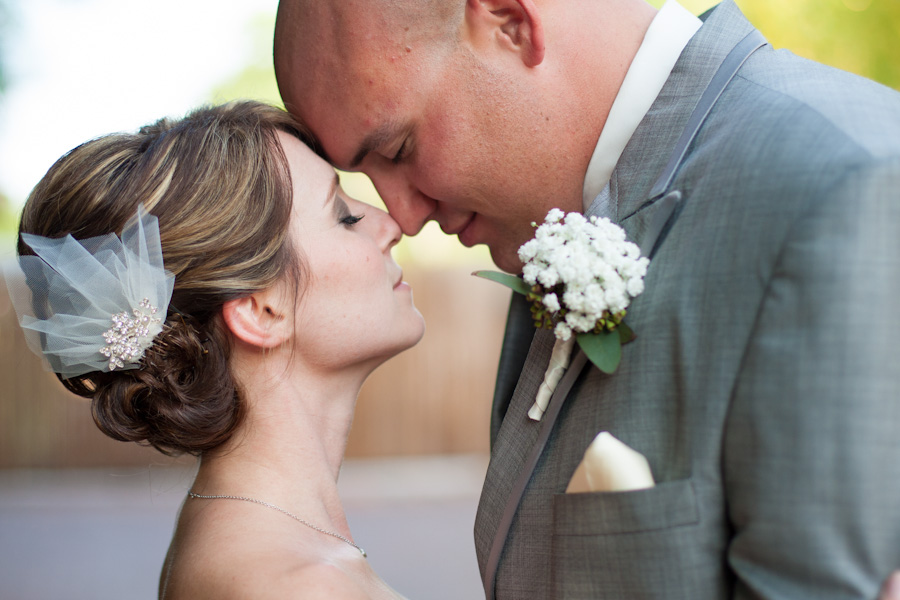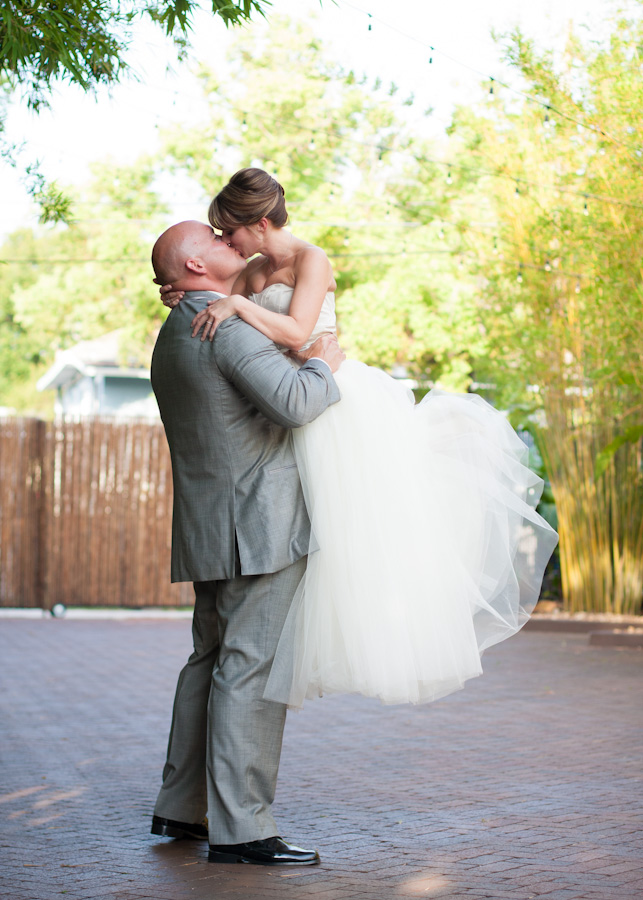 We were especially impressed with James and Elaine Photography! Their talent, turn around time, and quality of the professional prints exceeded our expectations. They are such a fun yet professional couple! – The Bride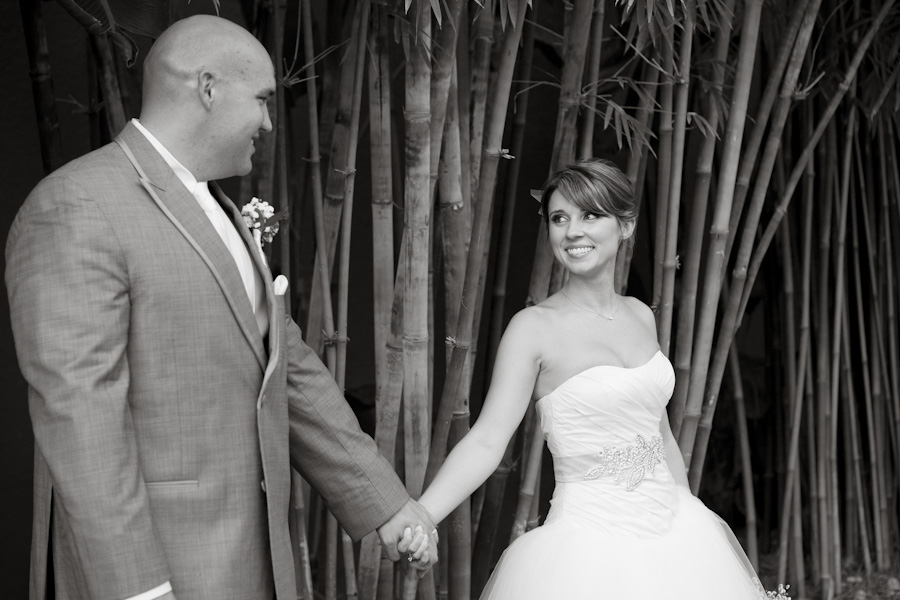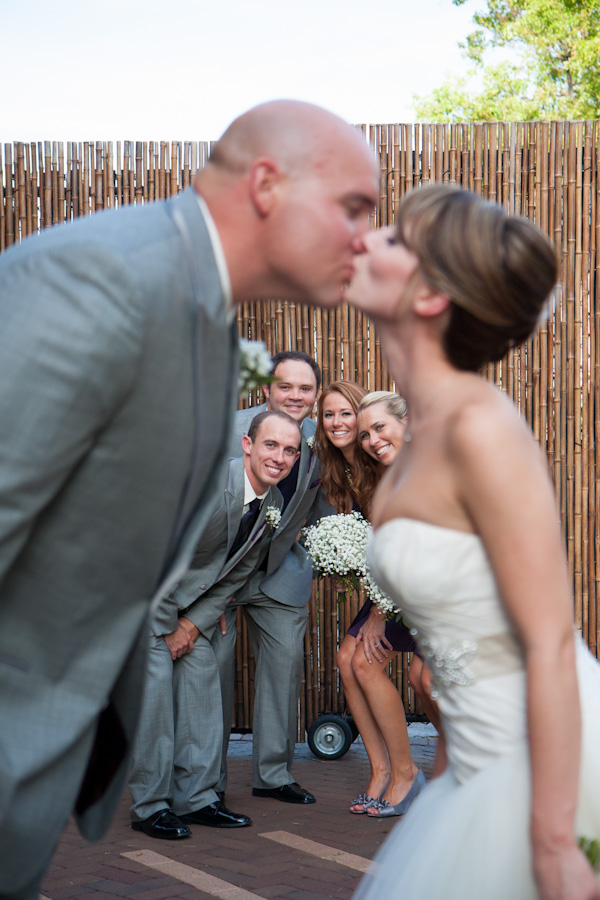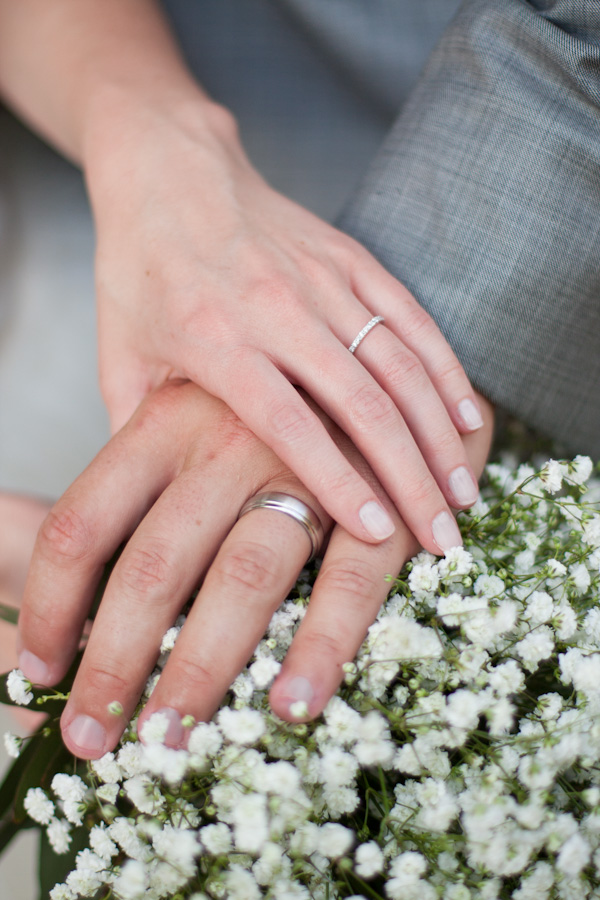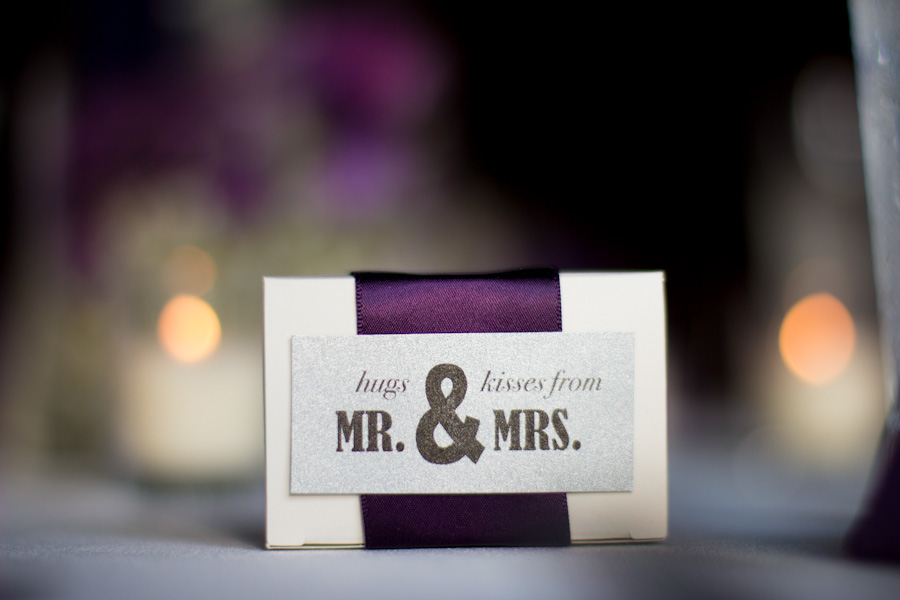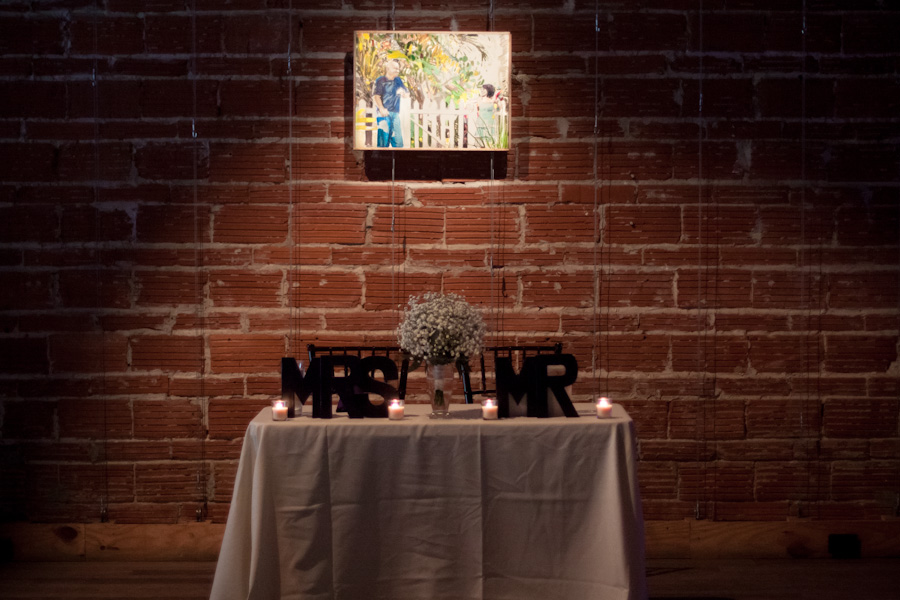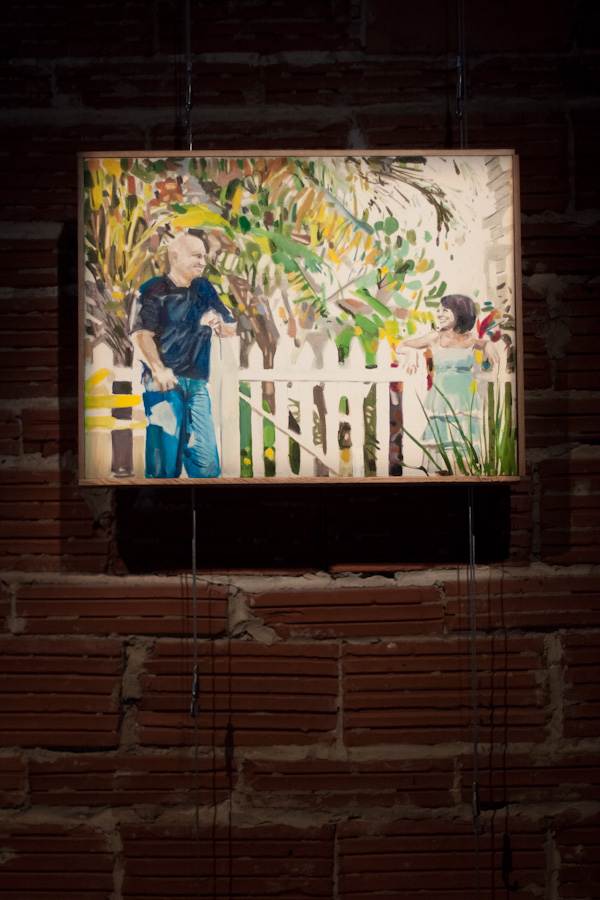 The groom's stepsister painted a picture of the bride and groom, taken from one of their engagement photos.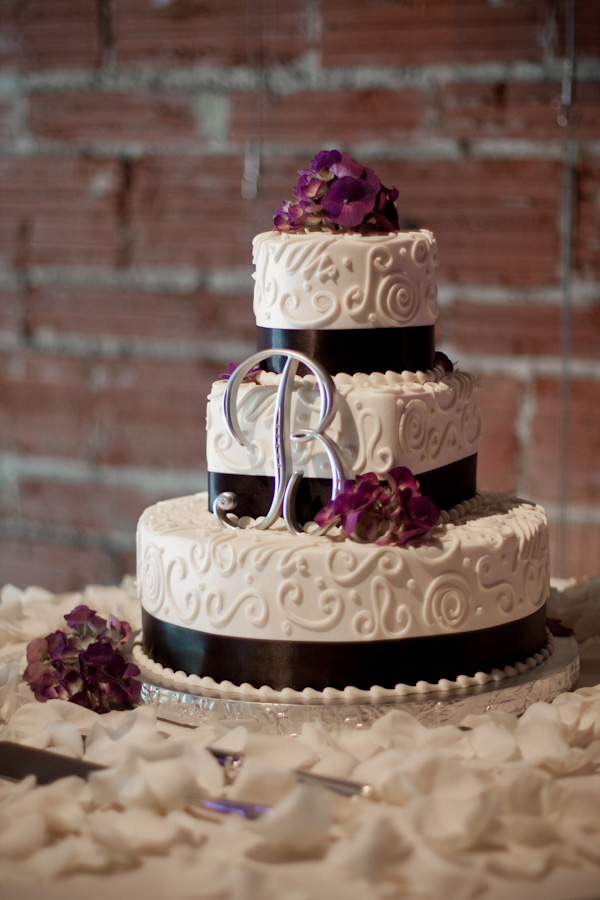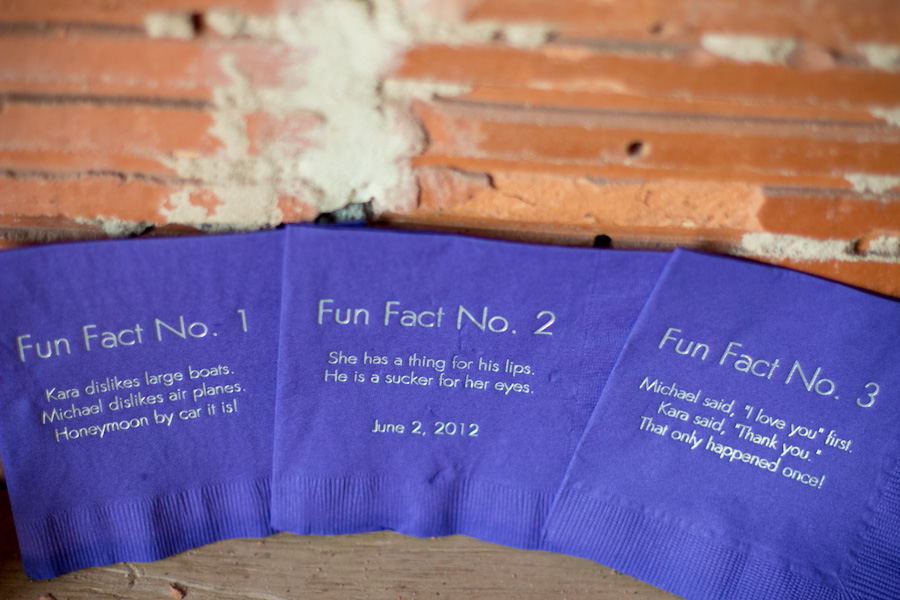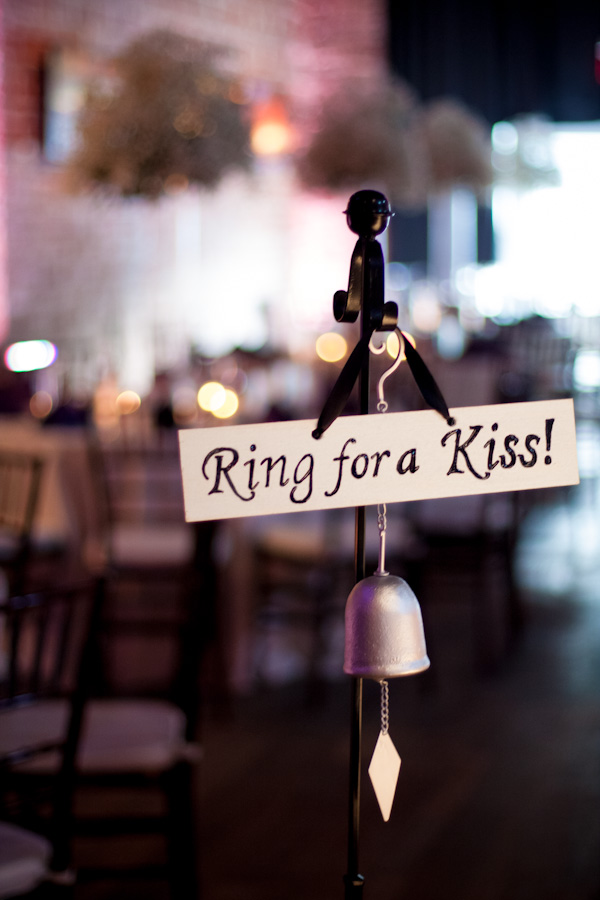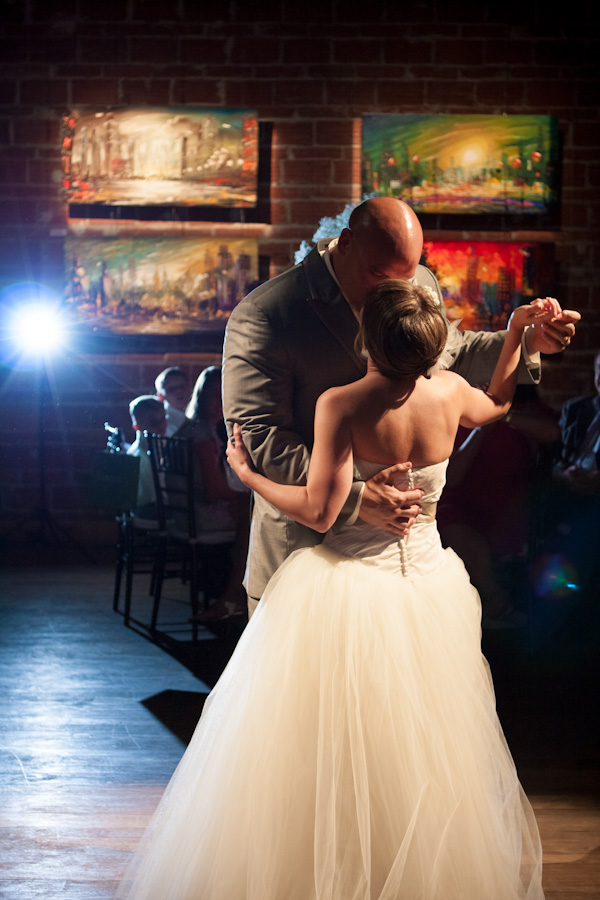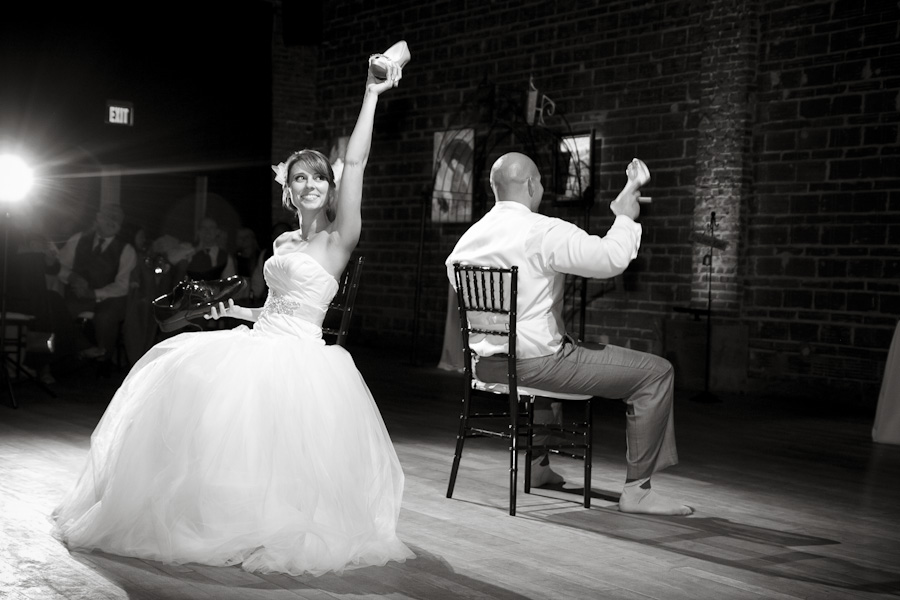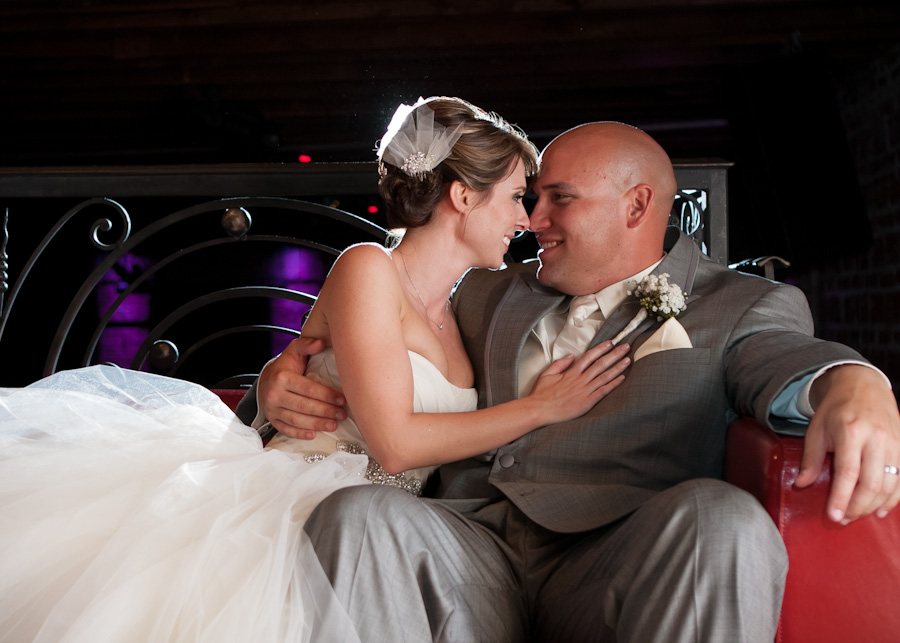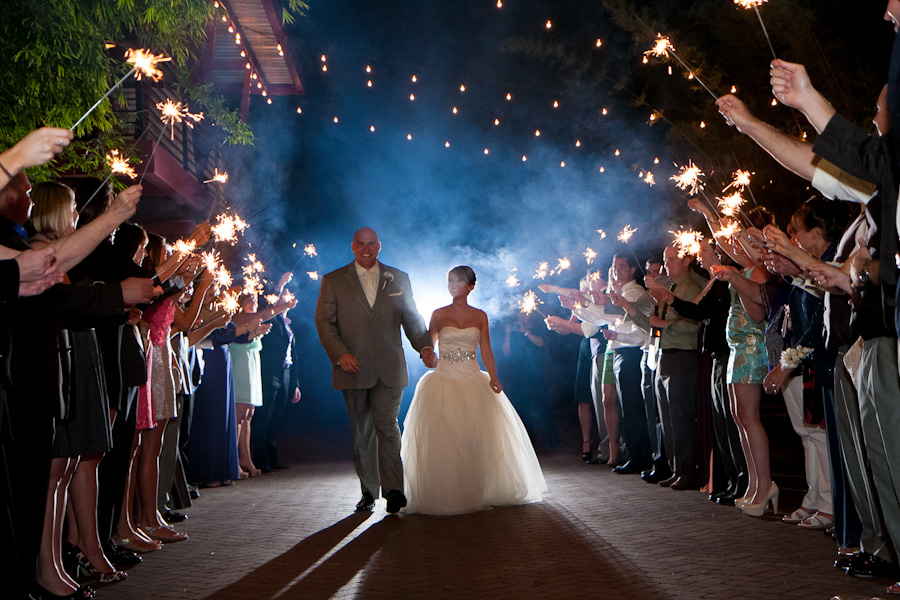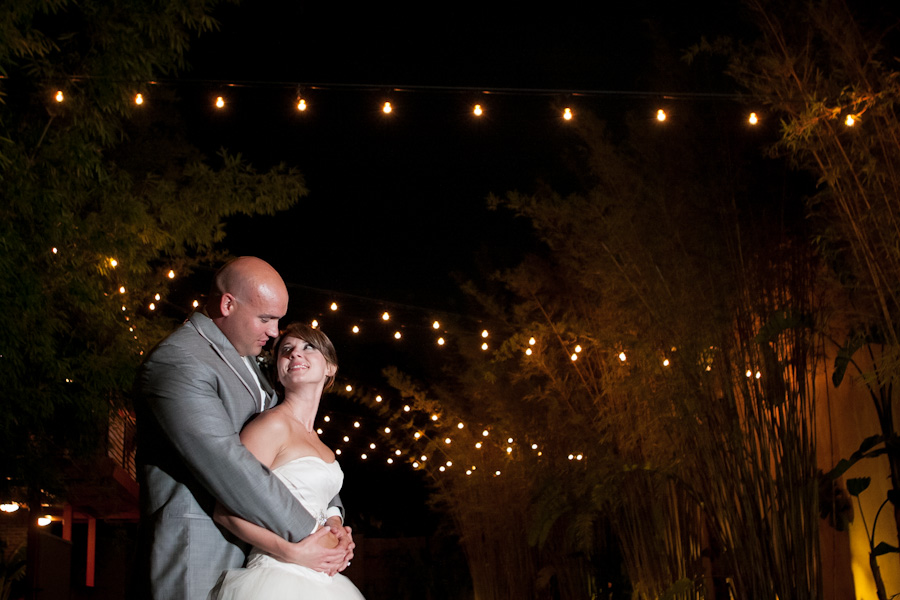 St. Petersburg Wedding Venue: NOVA 535 Unique Event Space
St. Petersburg Wedding Photographer: James and Elaine Photography
St. Petersburg Wedding Officiant: A Florida Wedding Ceremony – Michael DiPrisco
St. Petersburg Wedding Florist: The Flower Centre of St. Petersburg
St. Petersburg Wedding Caterer: Affordable Catering
St. Petersburg Wedding Cake: Cakes by Carolynn
St. Petersburg Wedding Rentals: Rent All City
St. Petersburg Wedding DJ: NOVA 535′s DJ Jaey Babylatin
St. Petersburg Wedding Hair: Natasha at The Shoppe
St. Petersburg Wedding Makeup: El Shaddai Makeup and Hair Designs – Yara
We are proud to have NOVA 535 Unique Event Space as a Marry Me Tampa Bay sponsor!