St. Pete Beach Wedding at the Tradewinds Resort with St. Pete Beach Wedding Planner Exquisite Events 
Rachel & Dale's Love Story:
Dale was my client and I was his hairdresser for two years. He was thrilled that I could not only give him a great haircut, but I also thought he was interesting and funny. He even put his appointments in his calendar as "Rachel" instead of the usual "Haircut." While we were both occupied with significant (or not so significant) others at the time, we found ourselves in a professional friendship.
As time went on, we found ourselves free of our relationships and onto the next stages of our lives. We became friends and then fell for each other!
Dale proposed in Chicago at a super fancy, cool restaurant, and I was embarrassed, but unbelievably excited. He stressed over the whole evening being perfect and the imperfections were the cutest part.
At first glance it may seem as though Rachel and Dale held a traditional St. Pete Beach wedding, but their close friends and family know that the St. Petersburg couple incorporated their personalities into their big day.
"Dale loves Metallica, so I walked down the aisle to Nothing Else Matters," Rachel explained. "He also loves Seinfeld, and I quoted it during my wedding vows."
The pair's peach, mint and gold Jewish wedding was held at St. Pete Beach wedding venue the Tradewinds Resort.
"I grew up going to the Tradewinds; it has years of sentimental value," the bride reminisced. "Everything was held at one venue to make it easy for everyone, and people coming from cold climates got a vacation out of it."
To assist with the "Day of" details, Rachel worked with St. Pete Beach wedding planners Exquisite Events.
"Exquisite Events were a great resource," the bride shared. "They were helpful with the rehearsal dinner, set-up and coordination for the ceremony."
Dale's choice in music was incorporated not only in the wedding ceremony, but also during the reception.
"Dale hired his favorite band from college, Velveeta, all the way from Penn State. They are an 80's cover band who he has seen over 30 times in 10 years." Rachel explained.
To continue with the groom's love of Seinfeld, the couple named their wedding reception tables with references from the show (the bride sat her uncles at the "Uncle Leo" table) and even had a Seinfeld ice sculpture."
"Our wedding screamed us. It displayed our personalities, oozed giddy romance, turned into a wild dance party and was very thoughtful in many ways," Rachel shared. "I was going for all of this during the planning, but what made it for us was the tons of compliments we got."
Looking back, the bride's most memorable moments included Dale's thoughtfulness throughout her wedding day.
"Dale sent his best man over with a beautiful bouquet of flowers on the morning of. It was a reminder of how much of a romantic gentleman he is," Rachel reminisced. "Then, he sent another groomsman to deliver gift bags of goodies to my bridal party, and then he sent a gift for me — a journal to write down cool things we do together. On the bottom of every page, he wrote something he loves about me: an inside joke, or a funny reminder. I teared up immediately."
What advice would you give to other Tampa Bay Brides?
Try to stay within reason so all elements can shine and nothing has to suffer.
Instead of a $2,000 cake, get a $400 one and spend the rest on flowers or an upgrade for your photographer/cinematographer.
Invite less people, such as parents' second cousins and people you don't really know and spend the money on details that are important to you.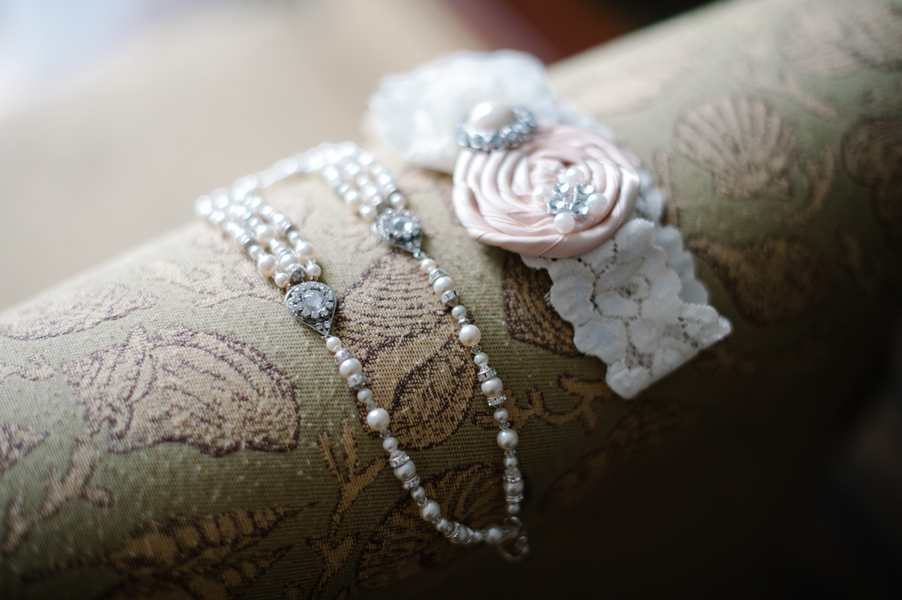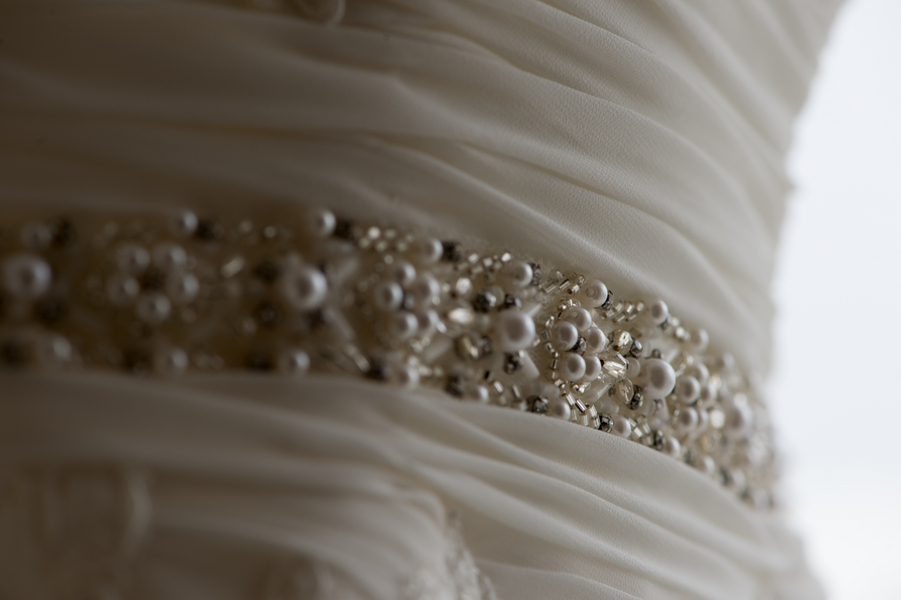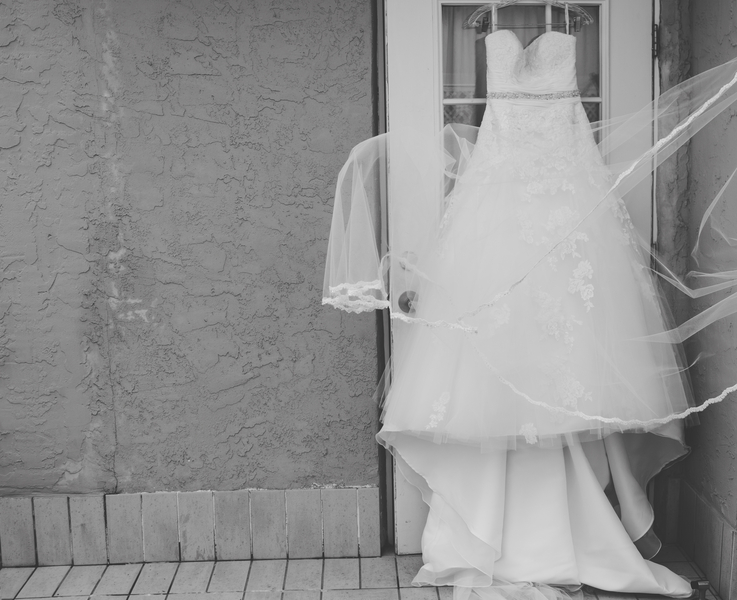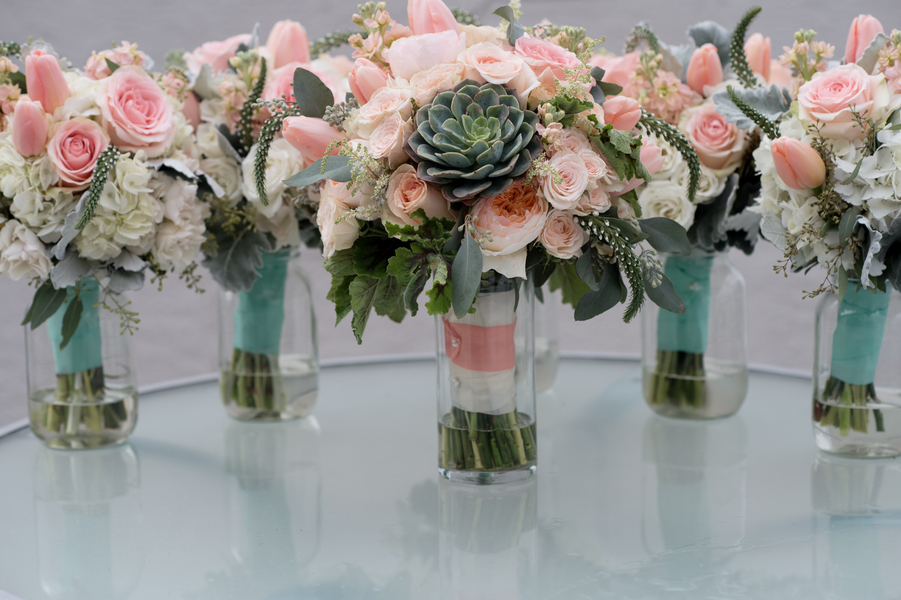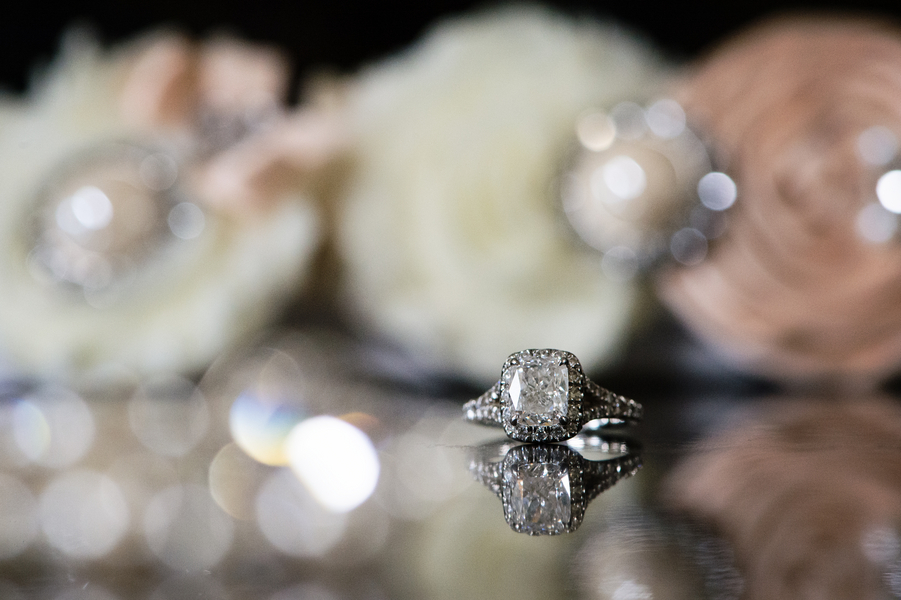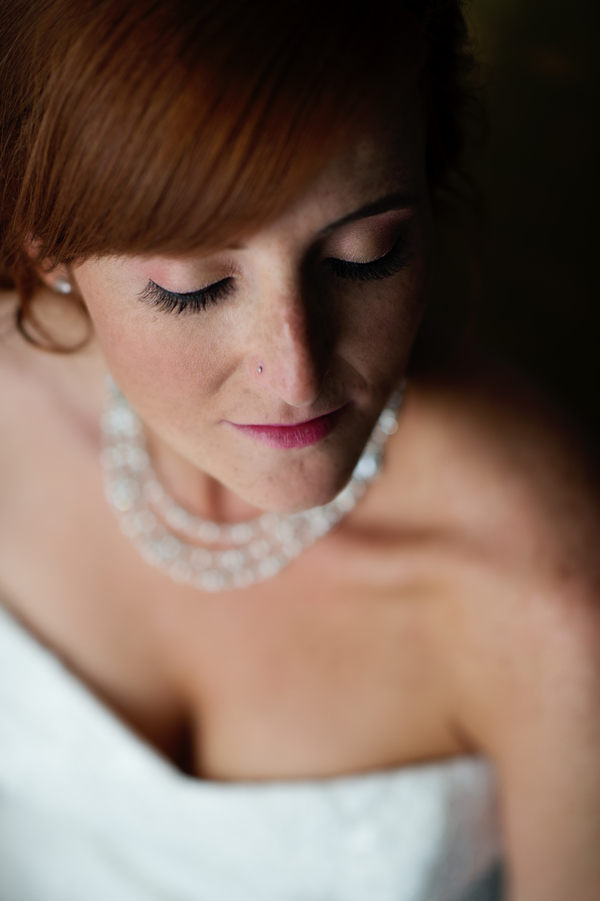 "

Marie Still Photography

 exceeded our expectations. She [Marie] got tons of pictures of guests, great shots of getting ready and unbelievable shots of Dale!" – The Bride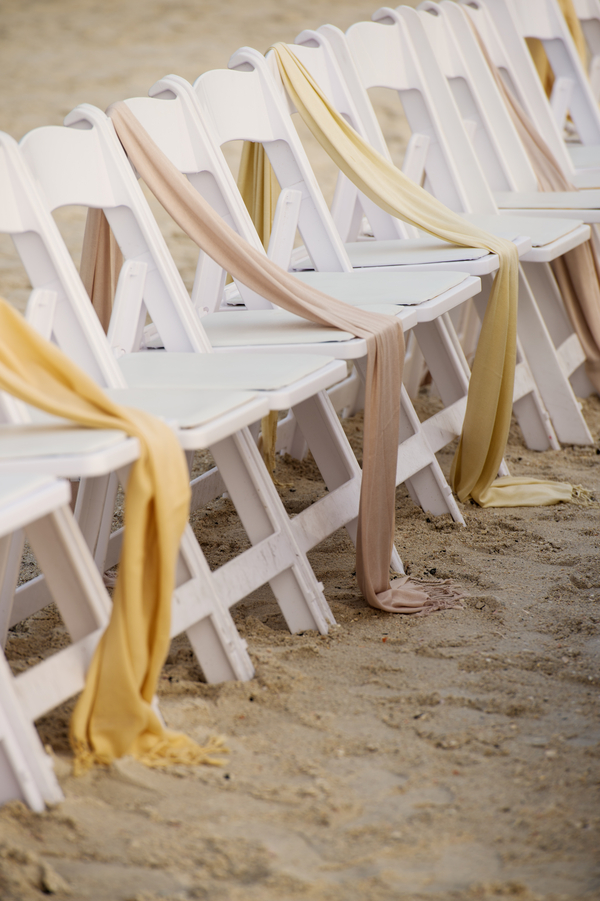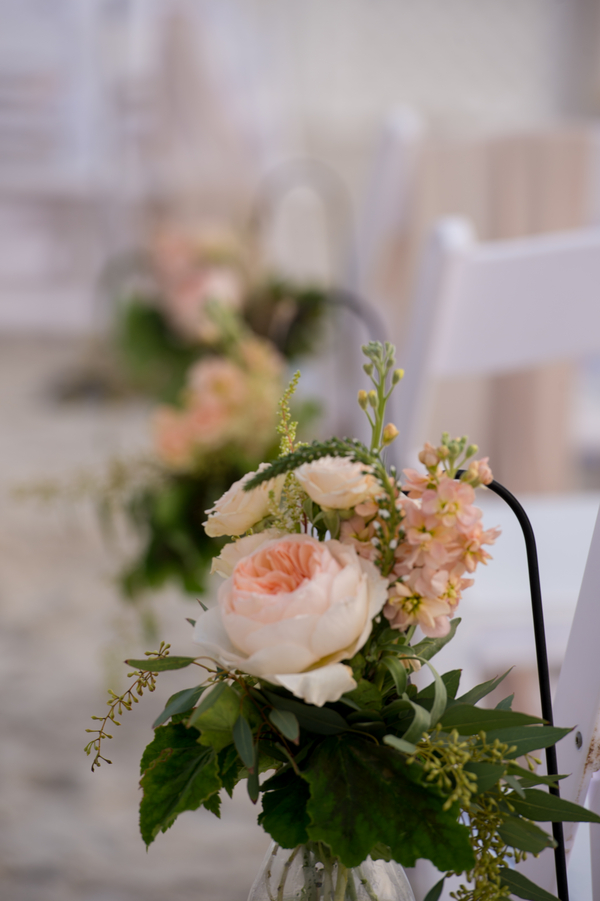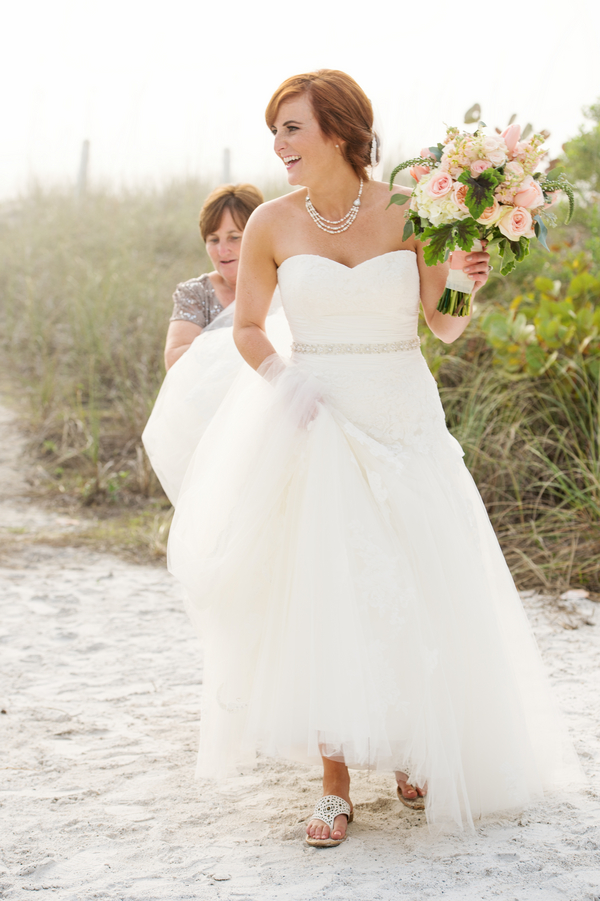 "

Exquisite Events

were a great resource. They were helpful with the rehearsal dinner, set-up and coordination for the ceremony." – The Bride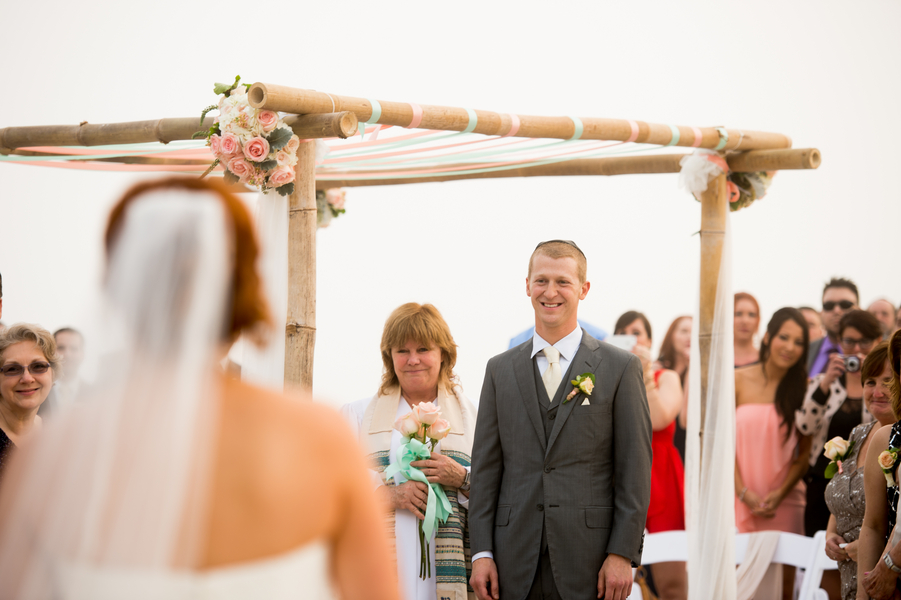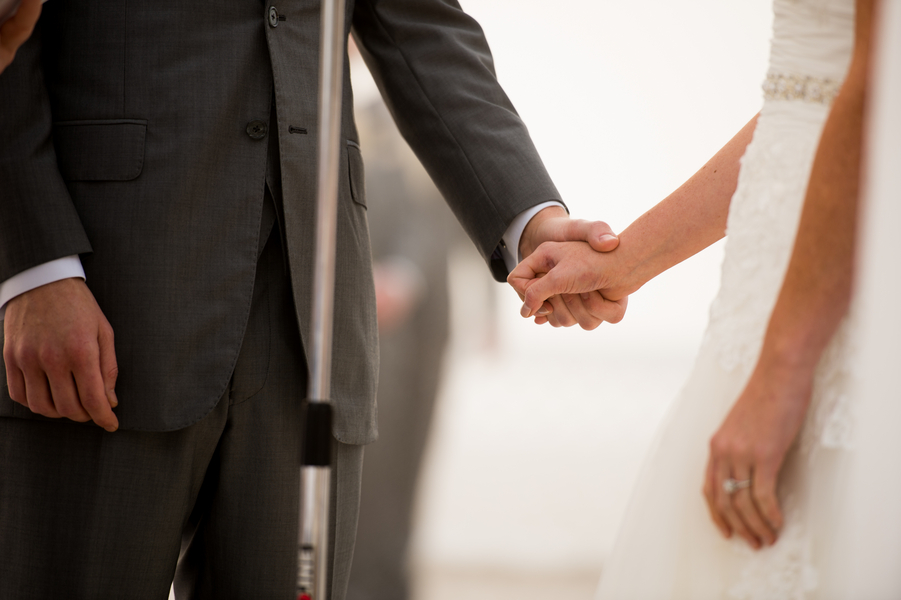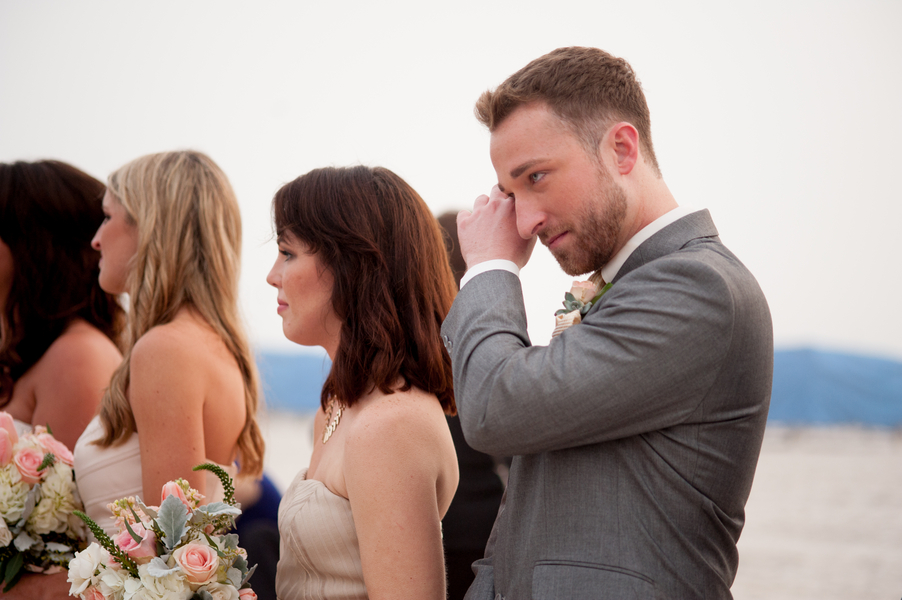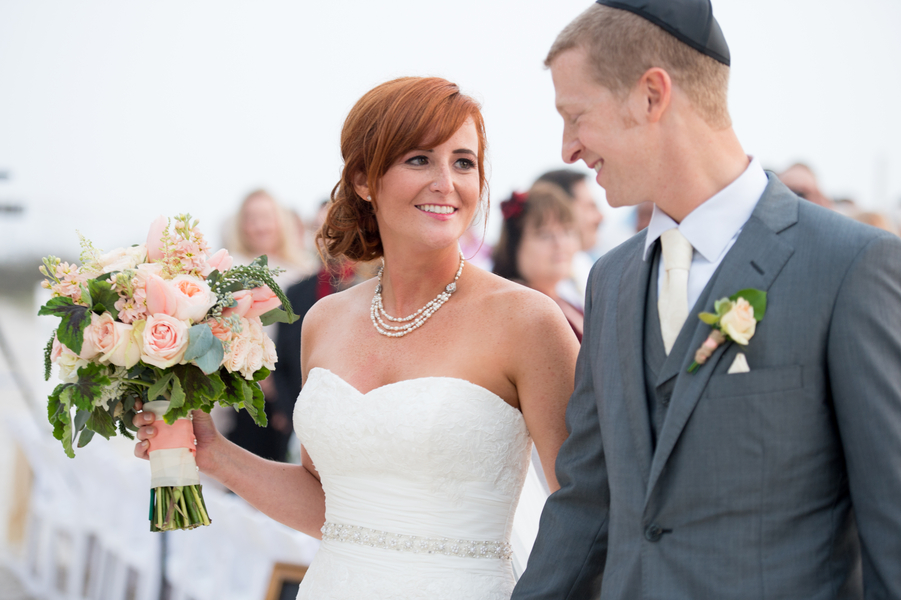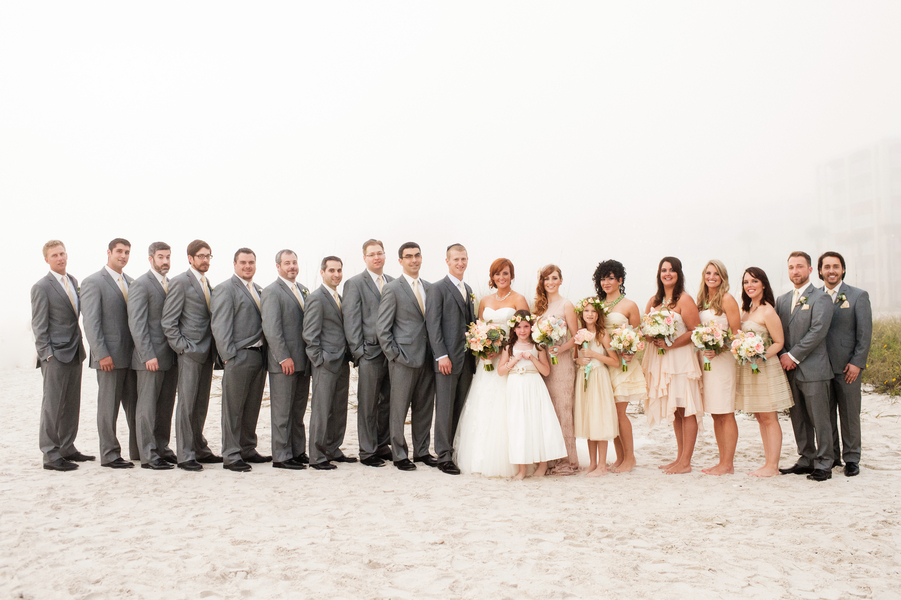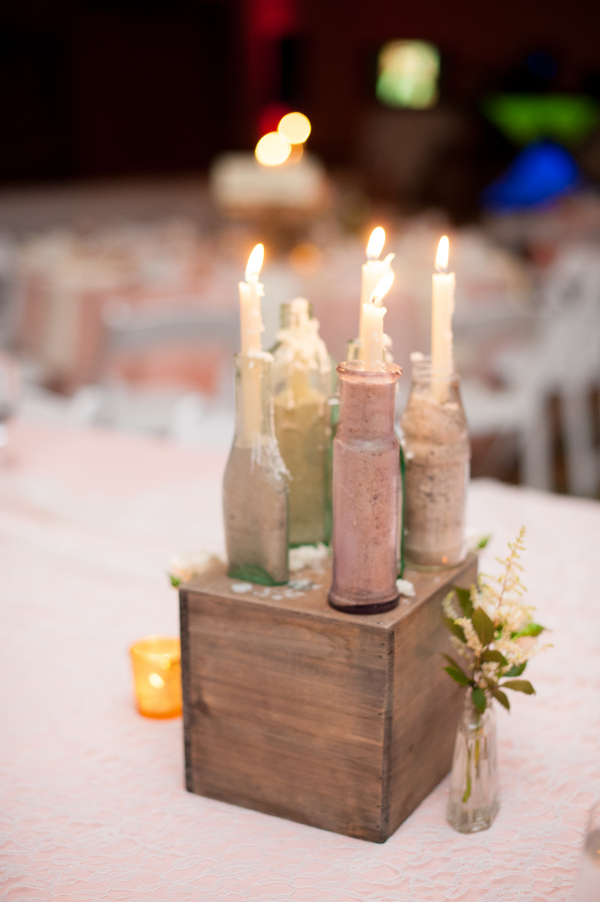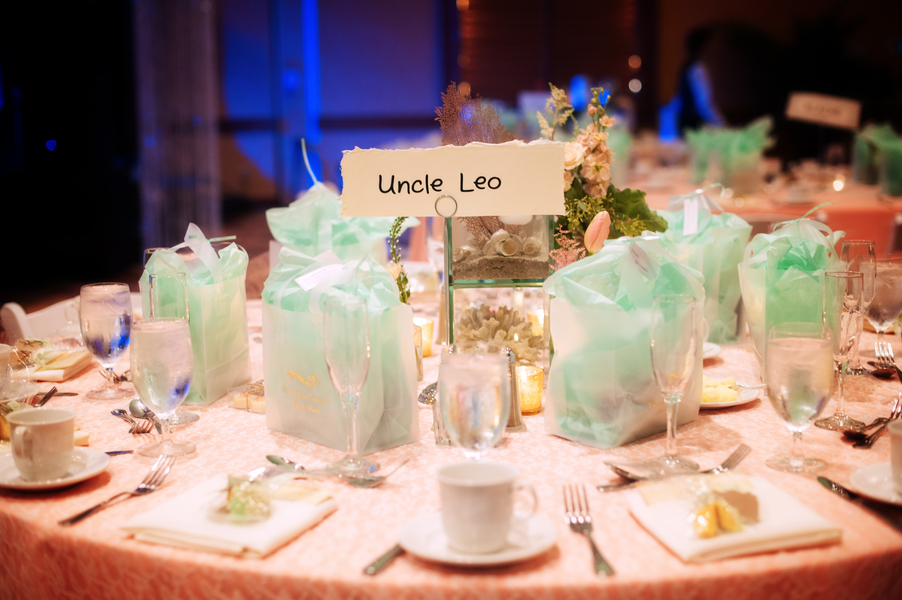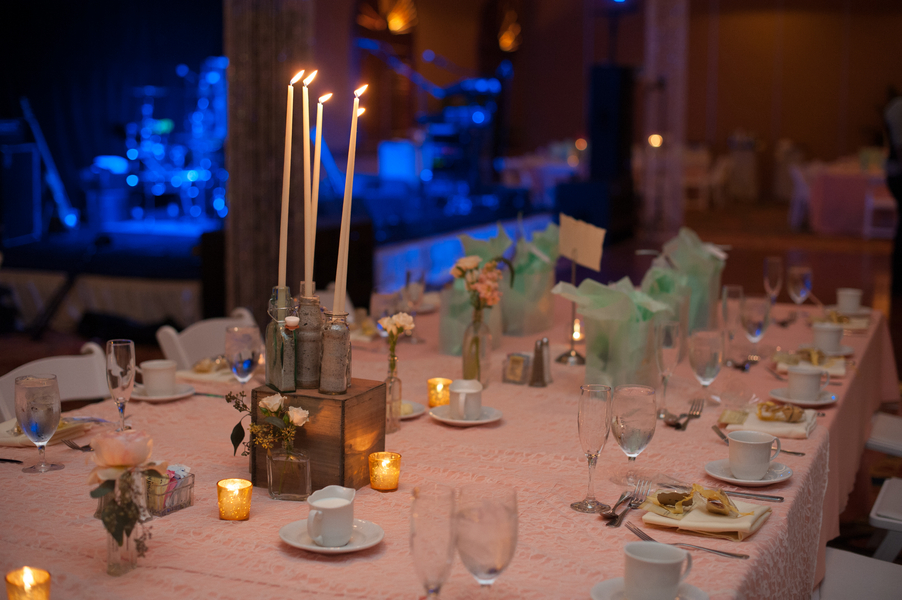 "The flowers and decor were stunning. I couldn't believe how beautiful they were and how many we got. The tables, centerpieces, bouquets…everything. 2Birds Events were reliable, pleasant and creative; they really over delivered." – The Bride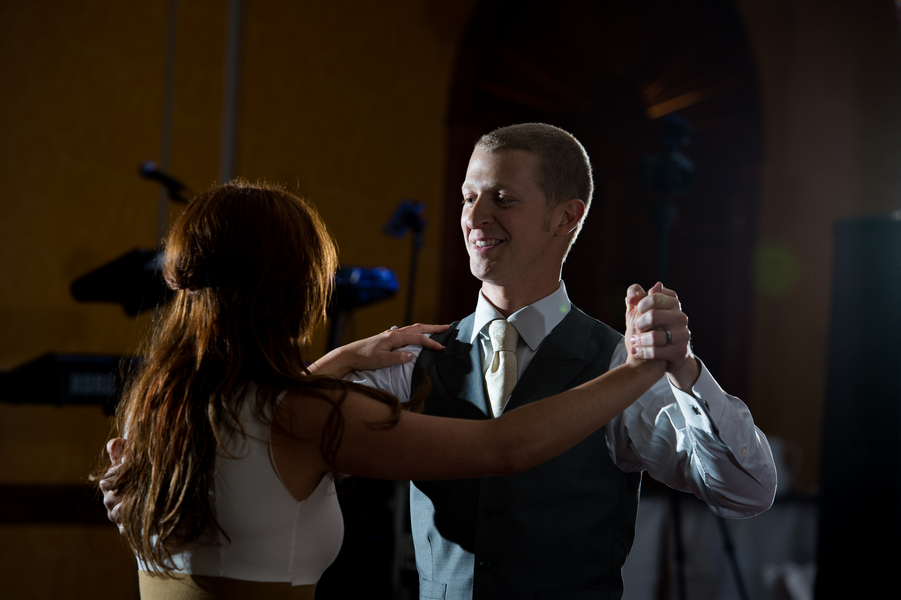 "We practiced and choreographed a dance for four months and performed. There were lifts, dips, spins, and different footwork." – The Bride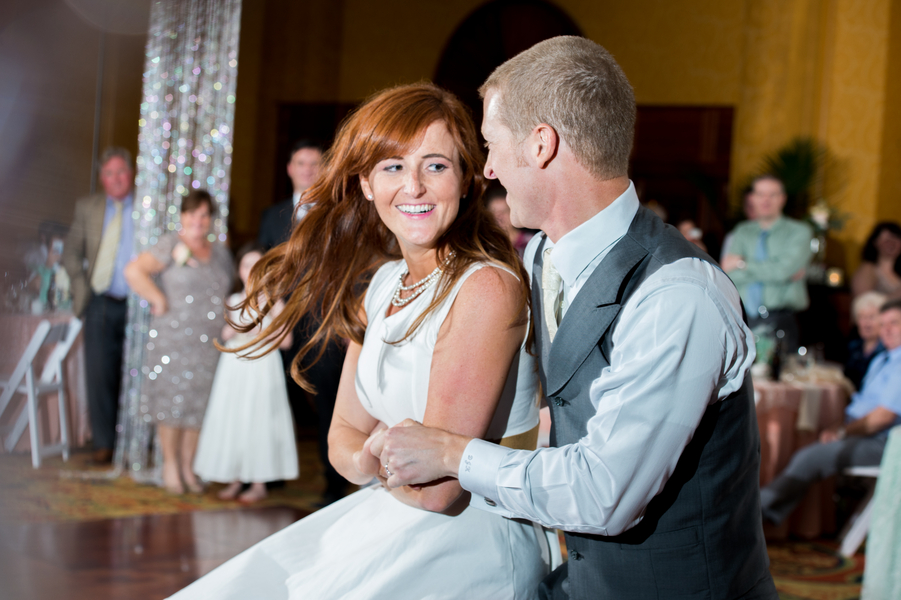 St. Pete Beach Wedding Venue: Tradewinds Island Resort
St. Pete Beach Wedding Photographer: Marie Still Photography
St. Pete Beach Wedding Planner: Exquisite Events
St. Pete Beach Wedding Videographer: Imprint Cinema
St. Pete Beach Wedding Florist: 2Birds Events
St. Pete Beach Wedding Caterer: Tradewinds Island Resort
St. Pete Beach Wedding Rentals: 2Birds Events
St. Pete Beach Wedding Officiant: Anne White Rabbi
St. Pete Beach Wedding DJ: DJ L Mo
St. Pete Beach Wedding Band: Velveeta (Pennsylvania)
St. Pete Beach Wedding Dress: Enzoani – Dabra
St. Pete Beach Wedding Transportation: M.I.B. Limousines
St. Pete Beach Wedding Invitations: Fifth Vintage